7 Enticing Reasons To Order A Leesa Mattress Reviews + Coupon Code
*This post is sponsored by BabbleBoxx.com on behalf of Leesa.
As a parent of four children, I can't tell you in words how valuable sleep is. For me, for my husband, for my children…sleep is essential. That's why I read all the Leesa mattress reviews and took a leap and ordered one off the internet. And what I found was shocking!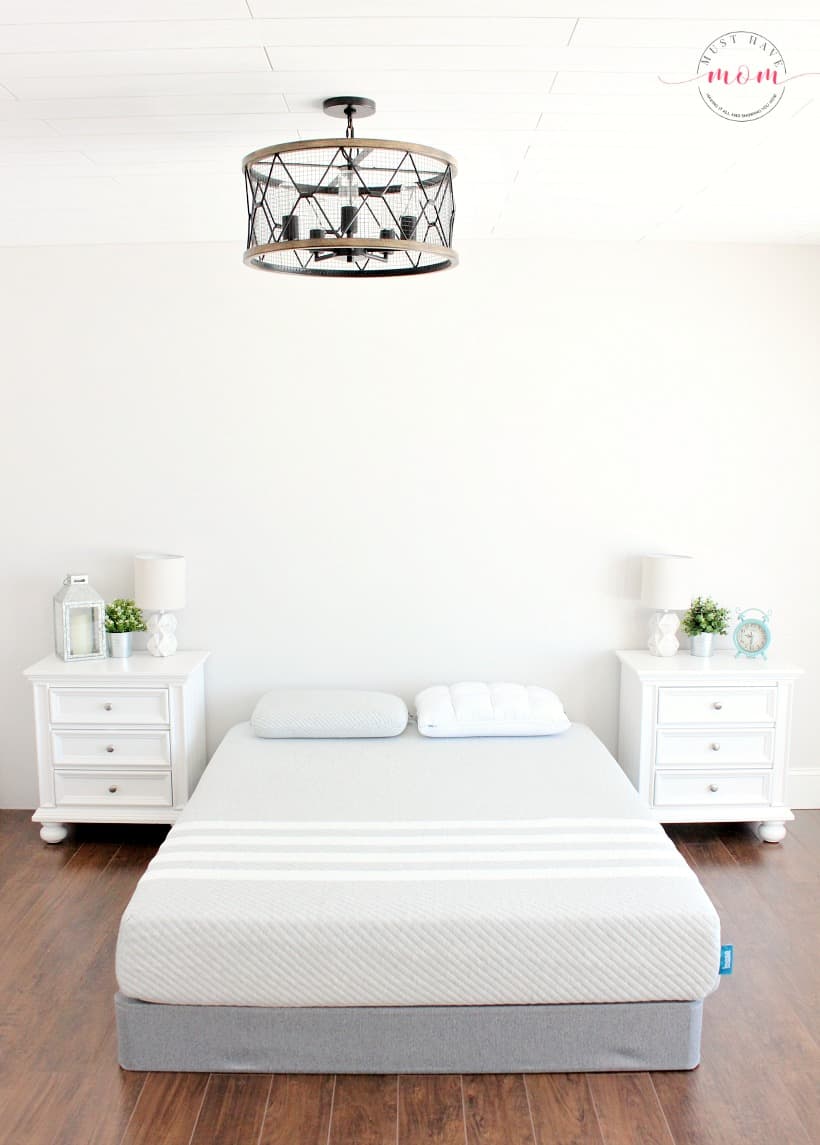 Leesa Mattress Reviews
I read all the Leesa mattress reviews. There were over 10,000 verified (five star!) reviews and the overwhelming opinion I found online was very positive. They raved about the comfort, the convenience of having it shipped to your door and how well they slept on it. I had to try for myself though and report to you what I found. So here it is. From start to finish, my entire experience with the Leesa mattress plus a $100 off Leesa coupon if you decide you want one too.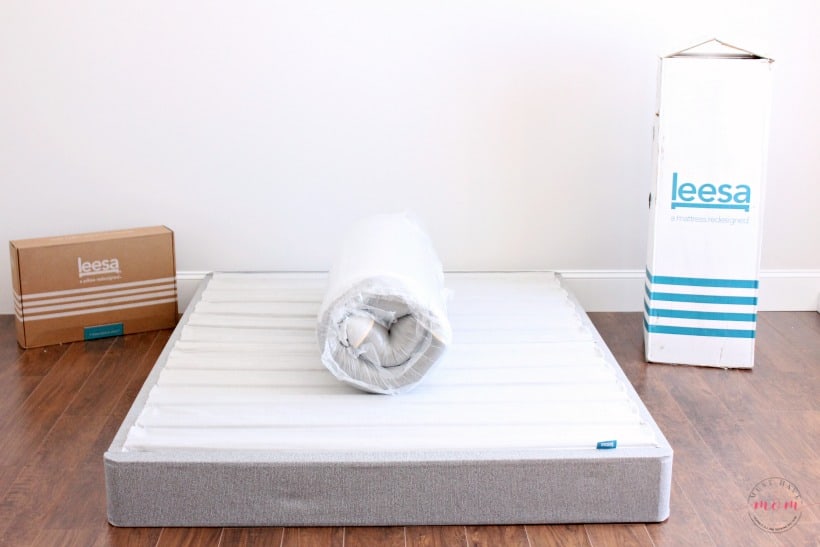 Ordering and Unboxing the Leesa Mattress
Ordering and unboxing the Leesa mattress was a refreshingly easy process. The order was quick and painless (and I even scored a free pillow during their sale!). They promised to send me tracking and I sat back and waited. I received my tracking information as promised and watched the delivery until it arrived at my door. I ordered a Leesa foundation and a Leesa mattress, along with two different Leesa pillows.
The Leesa mattress arrived neatly packaged in a box at my doorstep just like the Leesa mattress reviews I read said it would. No crazy trips home from the store with a mattress tied to your roof praying that it doesn't fly off on the freeway. The American-made mattress ships compressed in a box to your door and all you have to do is unbox it and unroll it on your foundation.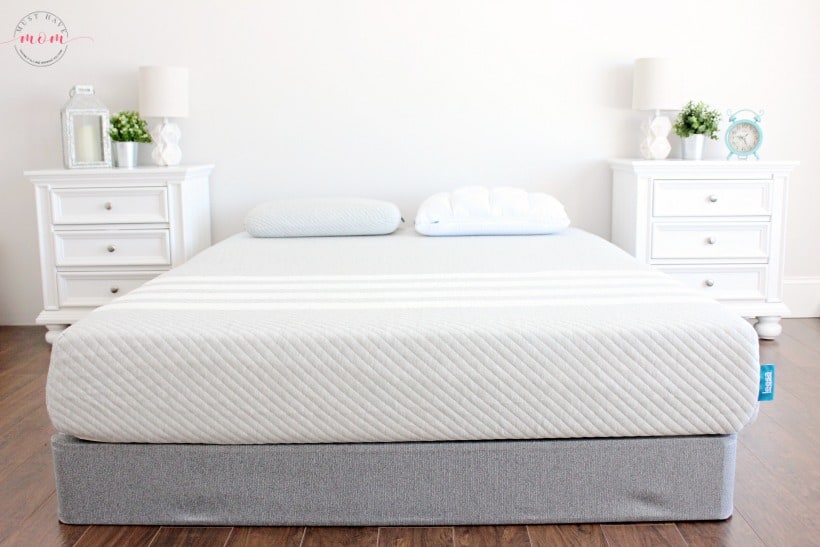 7 Reasons To Order A Leesa Mattress
After spending some time with my Leesa mattress and pillows I have to admit that I am totally sold on ordering a mattress online. Here are my top 7 reasons that I'd do it all over again.
#1 – Leesa gives you 100 nights (risk-free) to try the mattress in your home. They even give you free shipping so you've got nothing to lose. That means no awkward mattress tryouts with your hubby in the middle of the mall while people walk by oogling at you as you lay there. You all know you don't really get to test out mattresses in the store anyway because you're too embarrassed to actually get comfortable, at least I am. And if you are the try-in-the-store-type of person then you can try it before you buy at over 80 West Elm stores nationwide.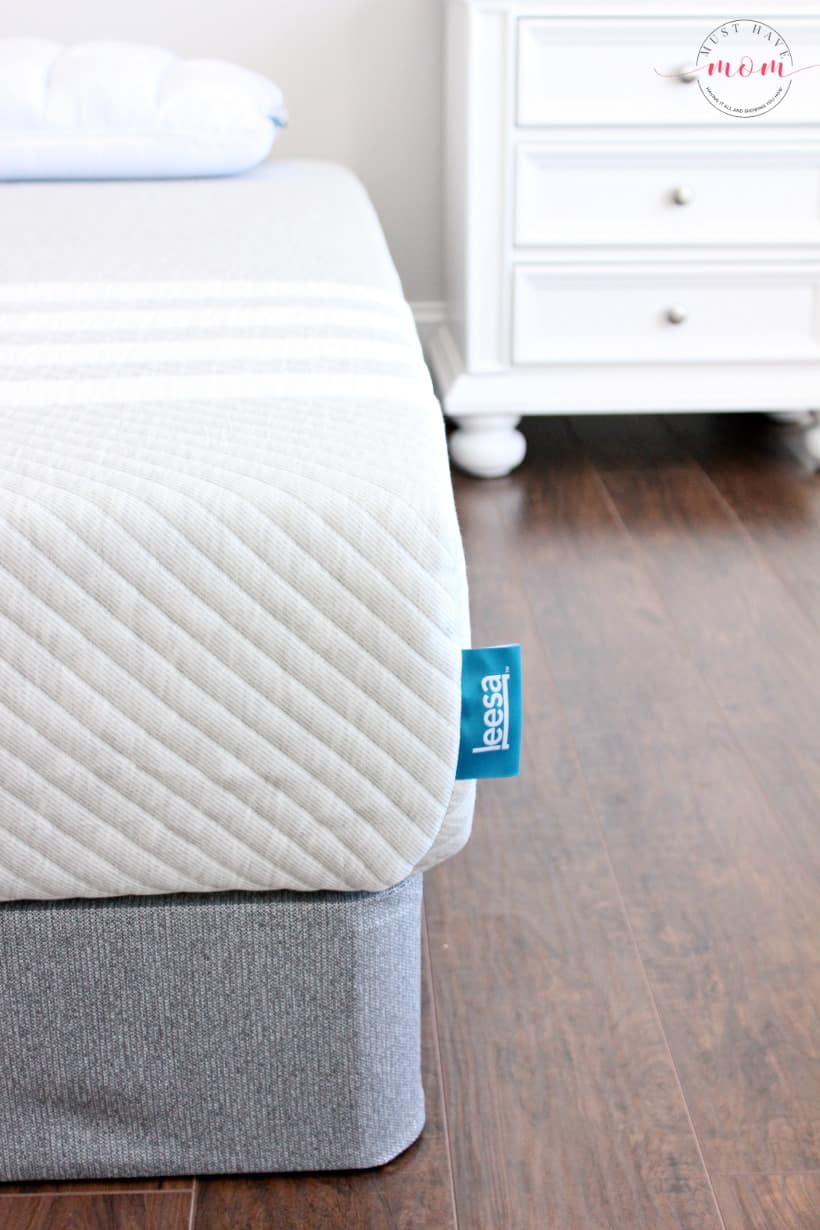 #2 – Leesa's mattress is made for all types of sleepers. My husband and I are very different types of sleepers. I like soft and he likes firm. Leesa's patented Universal Adaptive Feel is designed for all types of sleepers and features 3 premium foam layers including:
2-inch AvenaTM foam top layer for cooling and breathability
2-inch memory foam middle layer for body contouring and pressure relief
6-inch dense core support foam for durability and structure for sleepers of all sizes
The Leesa mattress reviews I read also shared that sleepers of different preference enjoyed the bed equally. I found that my husband and I both loved the comfort level too. It delivers on comfort and support.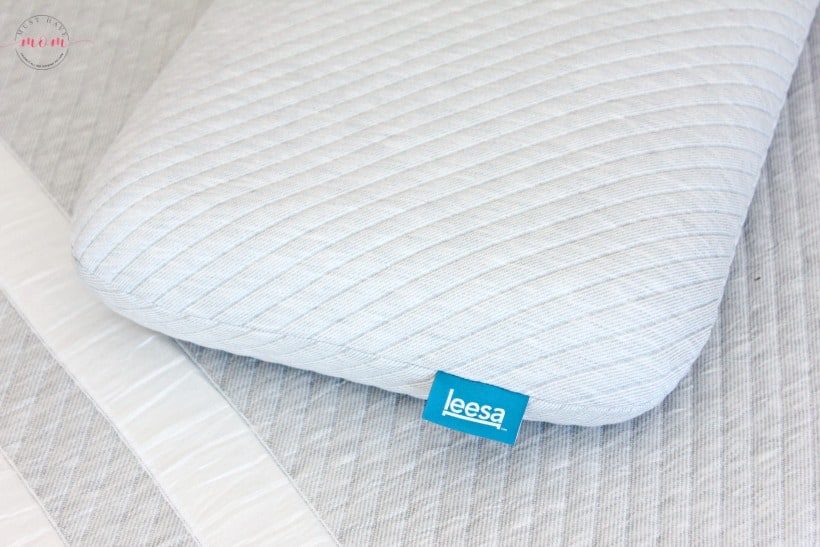 #3 – Leesa donates one mattress to a shelter for every ten they sell through their One-ten program (over 22,000 mattresses donated so far!). Everybody deserves better sleep and Leesa is behind this 110%! I can get behind that. Plus they'll plant one tree for every mattress sold and donate 1% of each employee's time to volunteer for local causes. My husband loves planting trees so this is something we adore.
#4 – No pesky pick up, the Leesa mattress is delivered right to your doorstep. We find this to be such an easy way to order a mattress. We also adore this method of ordering mattresses for our RV. This will fit in an RV doorway too 😉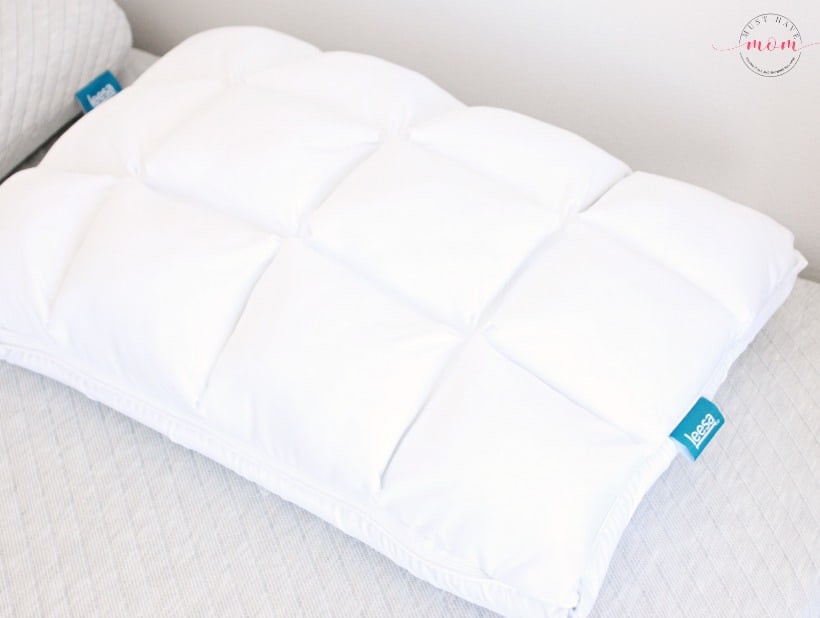 #5 – You can get the best mattress and pillows from the same place. I'm a super picky pillow-chooser. I even bring my own when staying at hotels and it kills me if I have to fly and leave my own pillow at home. I was a bit skeptical when I heard that Leesa had this amazing pillow called the Hybrid Pillow. I didn't have high hopes as most pillows have failed me. In fact, my favorite pillow is no longer made by the manufacturer so I've been on the hunt for a new one for when my own breaks down. I found it! The Leesa Hybrid Pillow is as amazing as it's touted to be. The Leesa Hybrid Pillow is adjustable & reversible for customized comfort and cooling. Here are my favorite features:
It Adjusts to the way you sleep. A pillow insert that sits between the quilted pocket and cool layers can be removed with a simple zip to change your support level to fit how you sleep so you can customize it.
Cool-to- the-touch fabric that chills five times faster than a traditional fill pillow, or, flip to the reversible cool side for a calming experience as you drift to sleep.
No fluffing necessary! My current pillow needs to be flattened out every night, but not this one. Down-like quilted pockets maintain their fluffy shape and support where other down pillows will clump with use. The durable, cooling fabric is machine washable on gentle, so even your worst drool is washed away.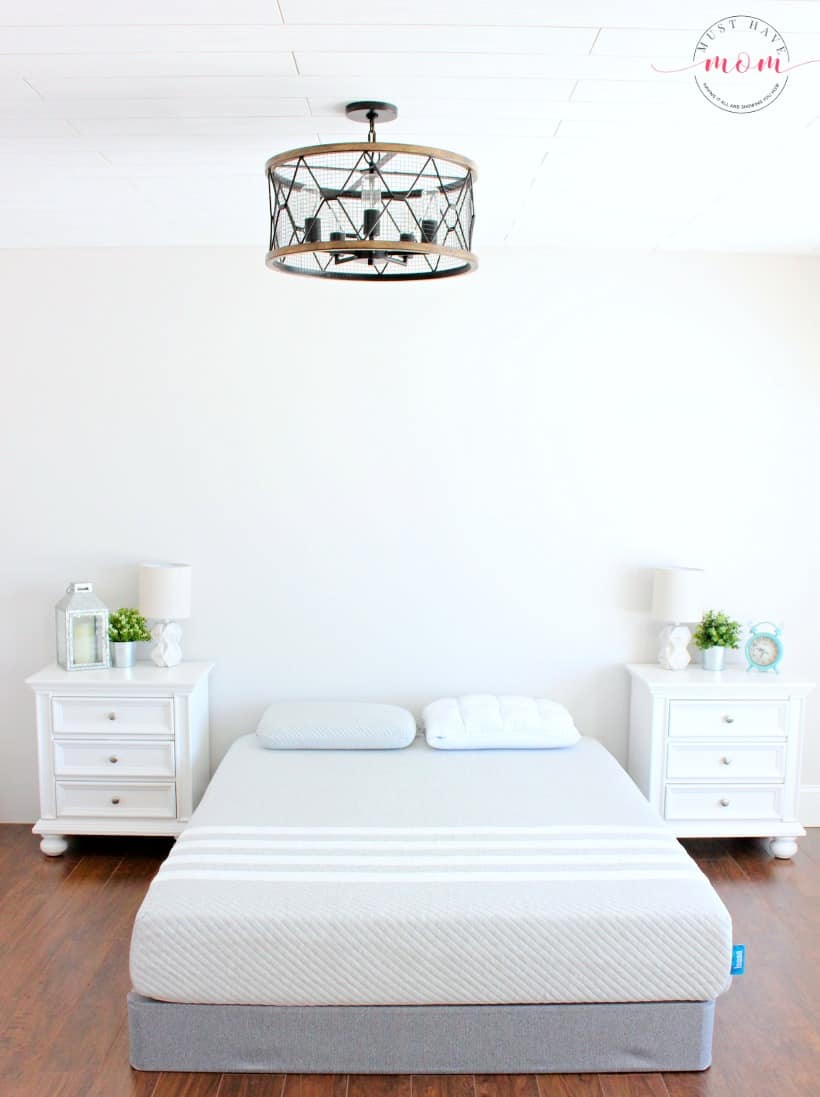 #6 – It sleeps cool. Some mattresses I've tried that are foam based tend to sleep hot. This mattress stays cool and I don't overheat when sleeping on it.
#7 – Incredible value. You can't beat the price on this mattress for what you get in return. It's a high-end mattress at a low cost (especially when you use my $100 off Leesa coupon code below!). It's well-made, gorgeous and incredibly comfortable. This is not a waste of money and it's an investment that will pay dividends in quality sleep and waking up feeling rested.
All in all, I am very satisfied with my Leesa mattress. It has surpassed my expectations and I'd recommend it to my closest family and friends as a quality mattress with a low price tag. It's made well, accommodates different sleep preferences and will not disappoint! Don't believe me though, read up on the hundreds of Leesa mattress reviews and see what others have to say too!
Leesa Mattress Coupon Code
Leesa is continuing to expand its offerings to include: The Leesa Pillow, Blanket, Sheets, Foundation, and Frame. We also ordered the Leesa foundation and we couldn't be happier with how beautiful and supportive it is. All of these products are available online with free shipping. Get them in the US, UK, Canada and Germany. Be sure to use Leesa coupon code "MUSTHAVEMOM" on their website to save $100 off your order!
Pin Leesa Mattress Reviews + Coupon