Italian Stuffed Shells Freezer Meal Recipe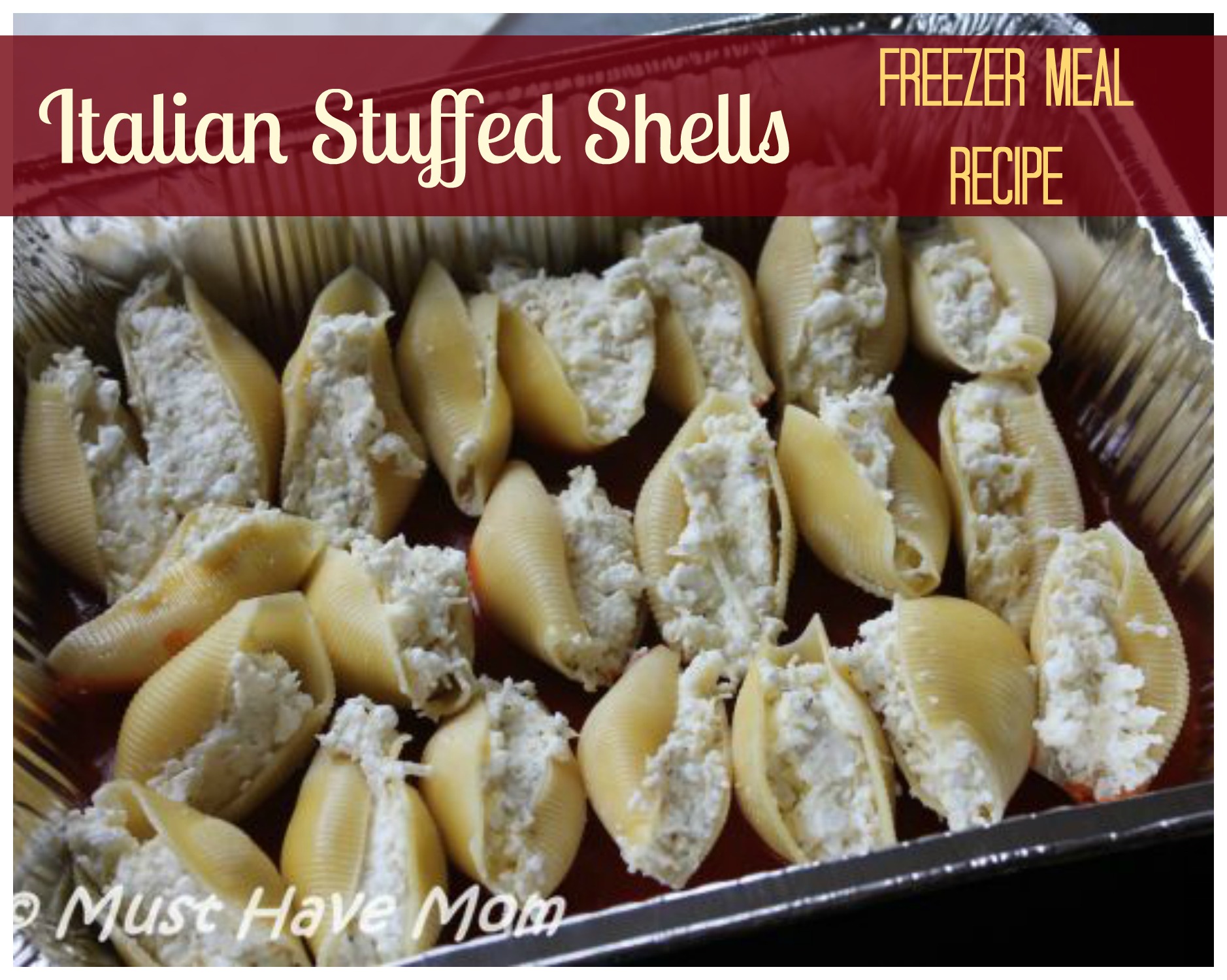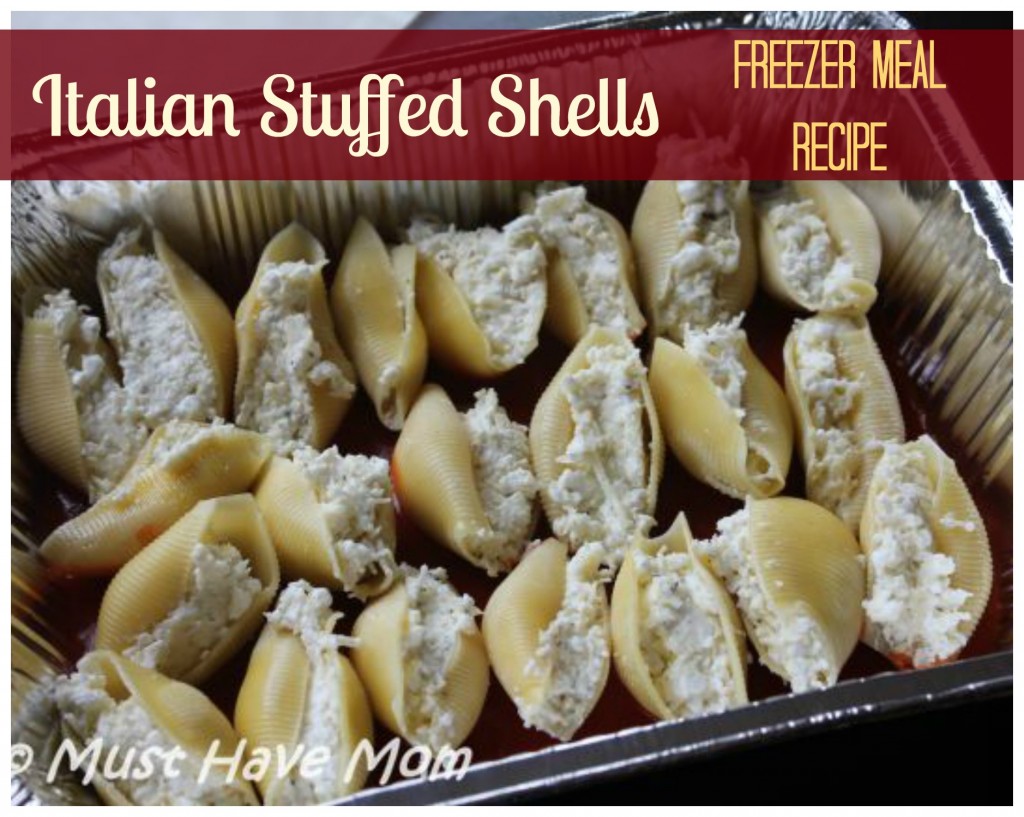 My husband is Italian and comes from a HUGE Italian family so we eat our fair share of authentic Italian food around here. I even made homemade sugo for the first time a couple weeks ago. Sugo is homemade spaghetti sauce and is so amazing. You really can't go back to jarred sauce after eating it. It's divine. Here is a fabulous recipe for Italian Stuffed Shells that freezes fantastically!
If you haven't already then you can go catch up on all of my posts on freezer cooking including my getting started freezer cooking post! Now go ahead and pin or print out the Italian Stuffed Shells Freezer Meal Recipe below!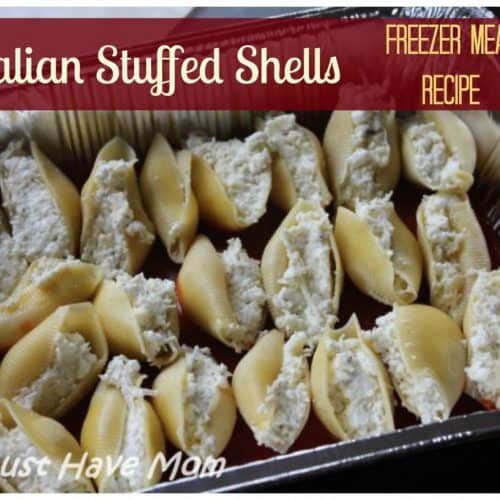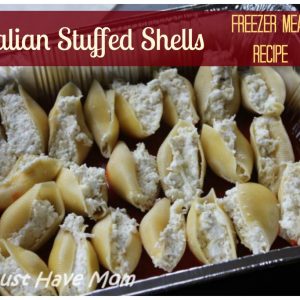 Italian Stuffed Shells Freezer Meal Recipe
Italian Stuffed Shells Freezer Meal Recipe that freezes great for making later!
Ingredients
3

15 oz Ricotta or Cottage Cheese

4

Cups

Mozzarella Cheese

1

Cup

Parmesan Cheese

Italian Seasoning

2

Eggs

3

Jars Spaghetti Sauce

3

Pounds

Ground Beef

2

12 oz Jumbo Shells, cooked al dente
Instructions
Mix together ricotta or cottage cheese, mozzarella, parmesan, italian seasoning (to taste) and 2 eggs in a large bowl.

Brown ground beef and drain off grease.

Stuff cheese mixture into shells until full.

Place a thin layer of tomato sauce on the bottom of your tin. This recipe makes 3 9x13 foil tins.

Place stuffed shells on top of sauce layer.

Top with 1 pound of cooked ground beef for each of the 3 tins.

Divide remaining sauce among the 3 tins, topping the beef with it.

Sprinkle parmesan cheese over the top.

Wrap and freeze.

Cooking Day:

Defrost in fridge overnight.

Cook at 350 degrees for 30 minutes or if frozen cook 1 hour.

*This recipe makes 3 tins of shells with approx 15-20 shells in each tin.
I always wrap my tin pans in plastic wrap first, pushing it all the way down to the food so there is no air space and then wrap again with tin foil making sure it is sealed well. Label with cooking directions and then freeze.
Like this post? Pin it, Share it, Tweet it 🙂