How Your Teen Can Skip Metal Braces & Get Straight Teeth Guaranteed! No Braces Required!
Getting braces has become such a common thing, however many teens are still very self conscious about having metal braces. Thankfully, there is a way for your teen to skip metal braces and still get straight teeth, and there is a guarantee behind it! I'll show you how you can save your teen the annoyance of metal braces and still get straight teeth, no braces required.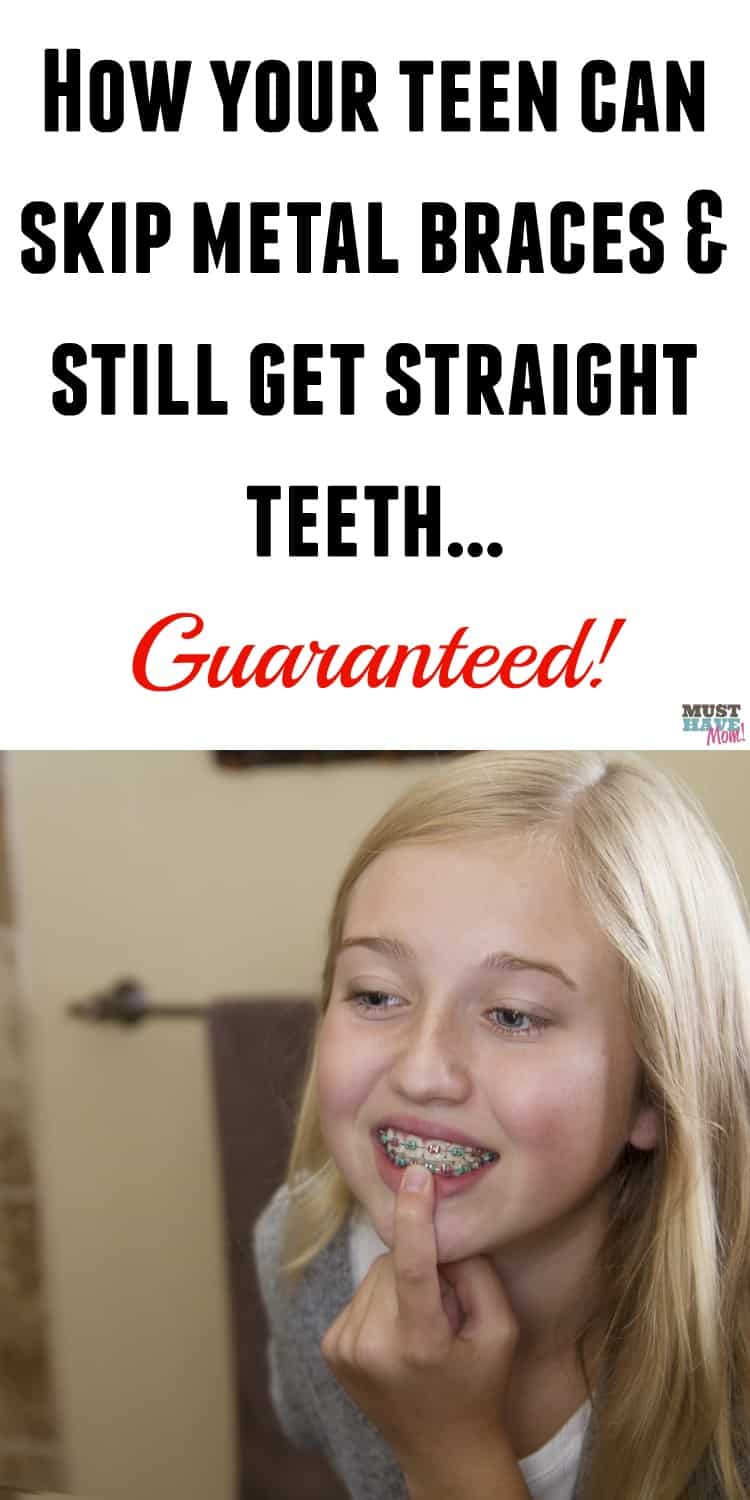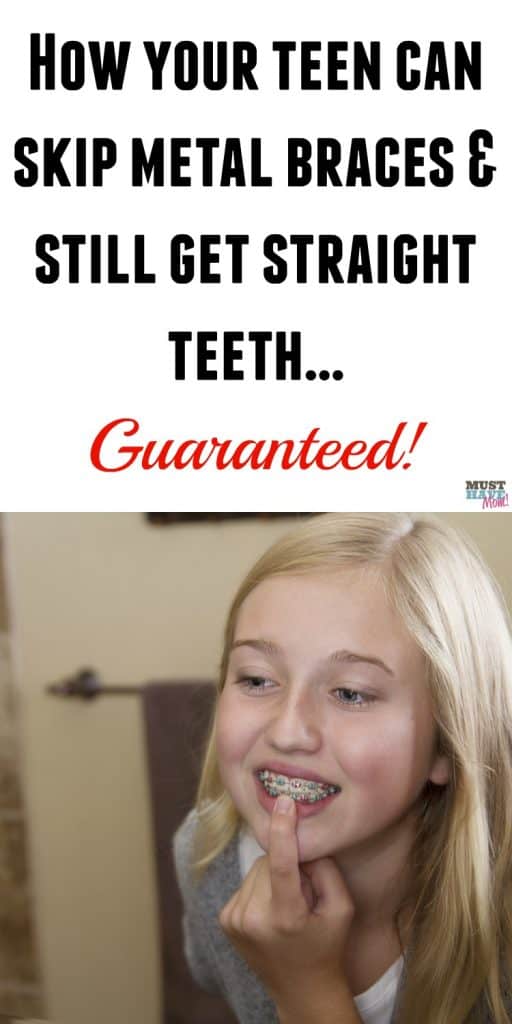 I have a fair amount of experience with braces and teeth straightening. As a child I was the goofy kid who actually wanted metal braces, however once I got them I quickly learned that they weren't as cool as I thought they were. My mouth was constantly being torn up by the metal braces, I was breaking wires often and getting food stuck in them. That's not to mention the list of foods I could no longer eat thanks to the braces on my teeth. I endured 3 years of braces and finally had straight teeth.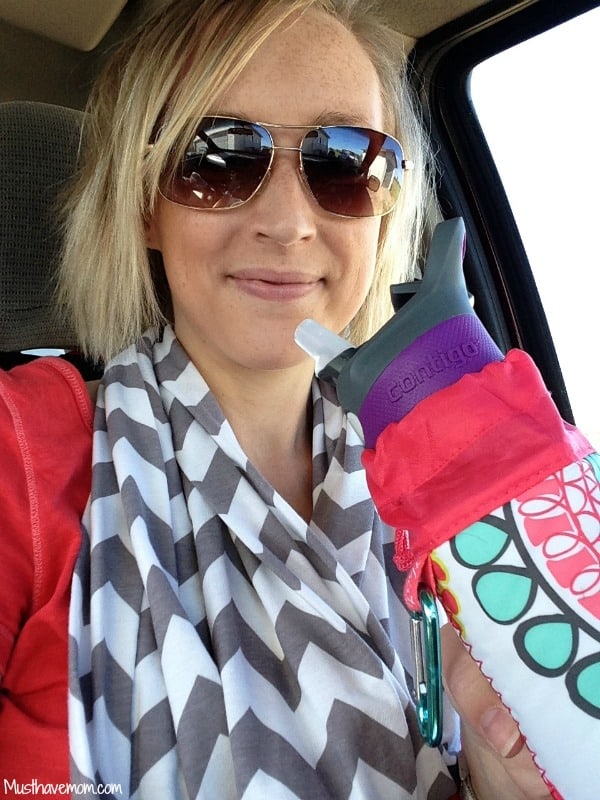 Fast forward to today and you'll find many photos of my smiling like I am in the photo above. Notice anything? I'm not showing my pearly whites! Why? After all those years of wearing braces my teeth shifted and now as an adult I have crooked teeth again! I wish my orthodontist had told me to wear my retainer forever! As an adult the last thing I wanted to do was wear metal braces again, however my crooked teeth caused me to be self conscious. I learned about clear aligners that straighten your teeth with no braces required and I decided to give them a try! What a difference they have made and I haven't had to deal with the look of metal braces.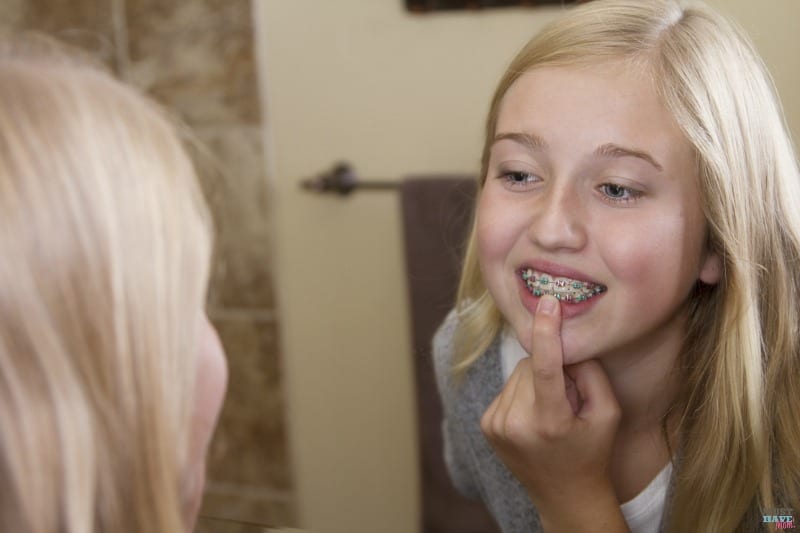 If your teen is feeling self conscious about braces and would rather go with Invisalign Teen® clear aligners then there's awesome news! Not only can they skip the metal braces and correct their teeth with Invisalign, but there is a guarantee for you too! Invisalign Teen aligners are the first aligners designed for teens to straighten teeth with no braces.
If you are anything like I am, then you may worry that your teen won't adhere to wearing their Invisalign aligners. They need to be worn at all times, except when eating or drinking (other than water) and teens aren't always the most responsible when it comes to staying on top of things. Are you worried your teen may not adhere to treatment, but you want to allow them to try Invisalign?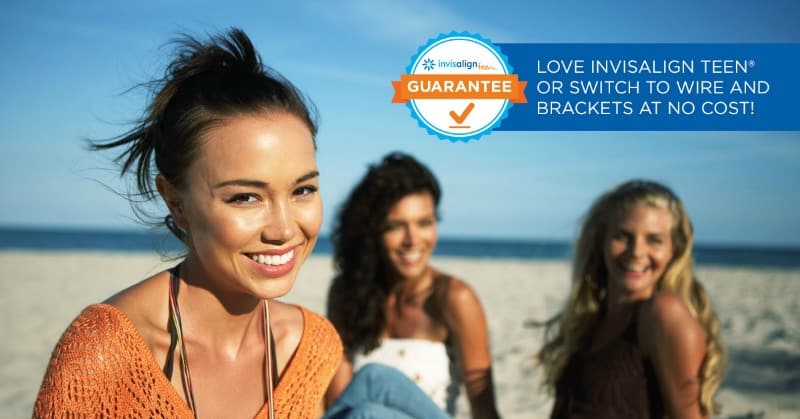 For the first time ever Invisalign Teen® clear aligners comes with a satisfaction guarantee for teens and their parents. The Invisalign Teen Guarantee gives parents the confidence to choose Invisalign Teen clear aligners for their teens knowing that if they are not satisfied within the first six months of treatment, a participating doctor will switch their teen into traditional wires and brackets at no additional cost. The Invisalign Teen Guarantee is available for Invisalign Teen patients starting treatment between Sept. 1, 2016 and Jan. 31, 2017
The Invisalign Teen Guarantee is currently offered by participating orthodontists in Denver, Houston, Boston and Minneapolis.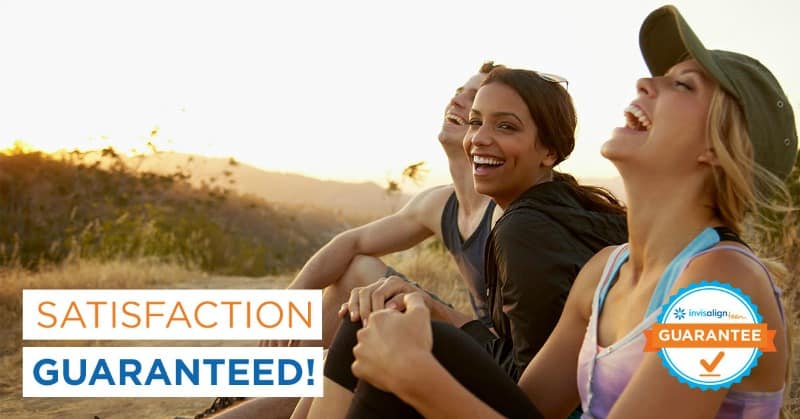 Now there is no risk in allowing your teen to try Invisalign aligners instead of metal braces! They can get straight teeth with no braces!! Dr. Trudy Bonvino, Cosmopolitan Orthodontics, of Minneapolis, MN agrees! She says: "I am pleased to see there is a satisfaction guarantee that backs the treatment with Invisalign Teen clear aligners and look forward to more parents being open to trying Invisalign Teen treatment. I wholeheartedly recommend Invisalign treatment to give teens the confidence and satisfaction they need while straightening their teeth."
As someone who has personally done both metal braces and clear aligners I can confidently tell you that I would choose clear aligners over metal braces 100%! As far as cost goes, Invisalign Teen treatment is just as effective as traditional braces and costs about the same, but with the added benefits of being virtually invisible and removable so teen confidence and lifestyle is not compromised during treatment.
Invisalign Teen clear aligners can correct most common and complex teeth straighten concerns.  A consultation with a doctor experienced in Invisalign Teen treatment will confirm teens are a candidate.
In a world where kids can be cruel it's also important to know that teens wearing Invisalign Teen are 68% less likely to be teased than those wearing metal braces.* With the Invisalign Teen Guarantee you can now give your kids the option they really want to straighten their teeth with no braces and no risk to you if it doesn't work out for them!
Find out if Invisalign Teen is for you and read about their Guarantee!
*Kelton. Invisalign Teen Confidence Study, 2014
*This post was brought to you by Invisalign. The thoughts/opinions here are 100% my own.