How To Personalize Mugs With Cricut
I have always enjoyed making personalized mugs with my Cricut, but now it is even easier! I was once intimidated by the idea of personalizing mugs but once you know how to do it, then it becomes so easy! I've got the complete beginner's guide to answer all your questions about how to personalize mugs with Cricut! Let's make mugs!!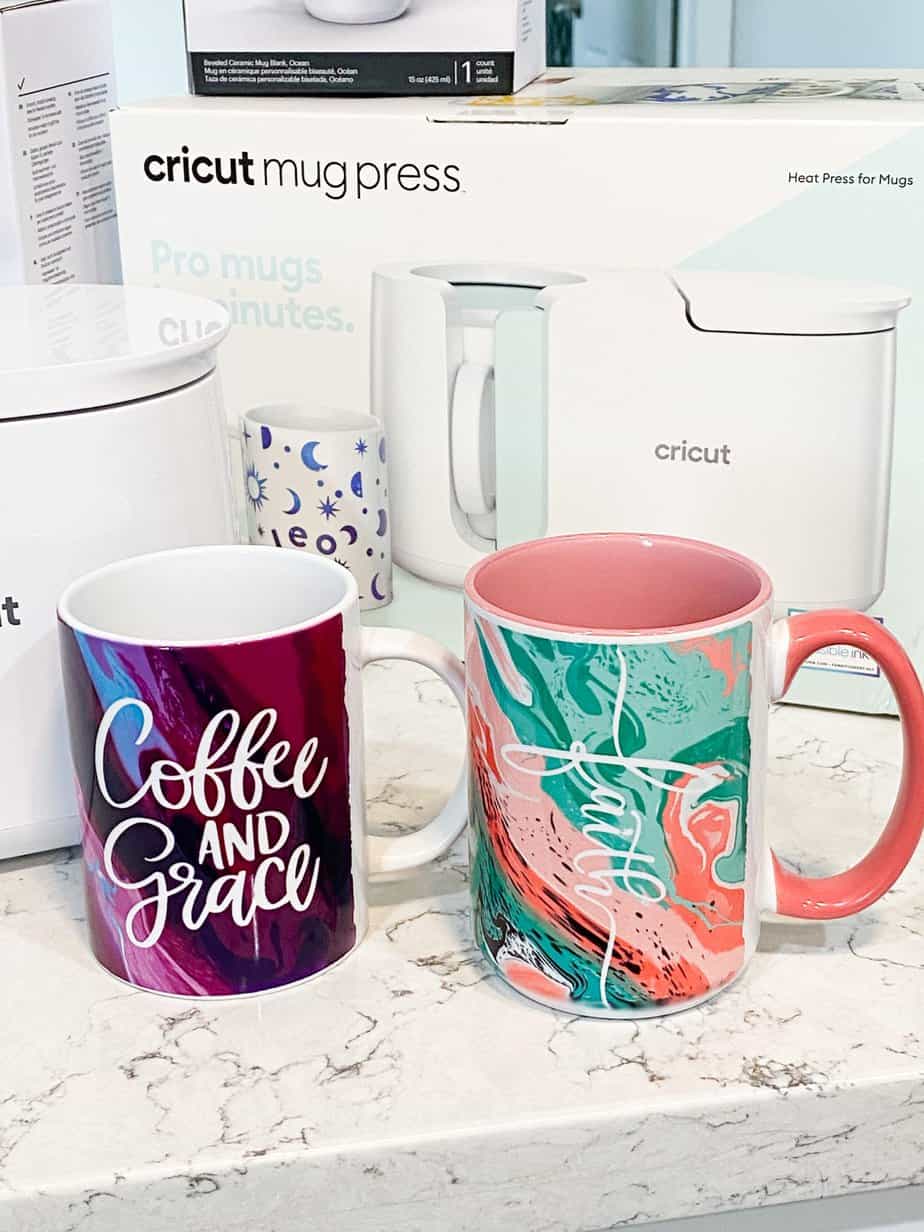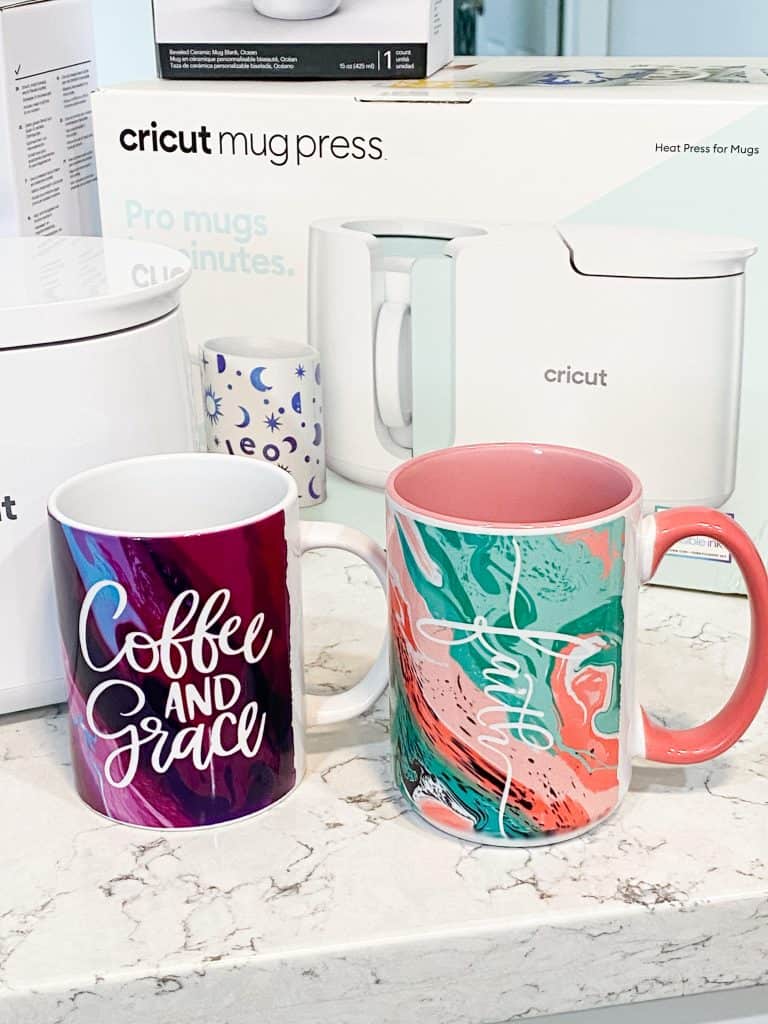 Cricut Mug Press
The new Cricut mug press makes creating personalized coffee mugs a breeze! The mug press isn't the only way to make personalized mugs with Cricut though. I'll cover every method here so if you don't have a mug press then you are covered too! Let's start by learning how to use the mug press.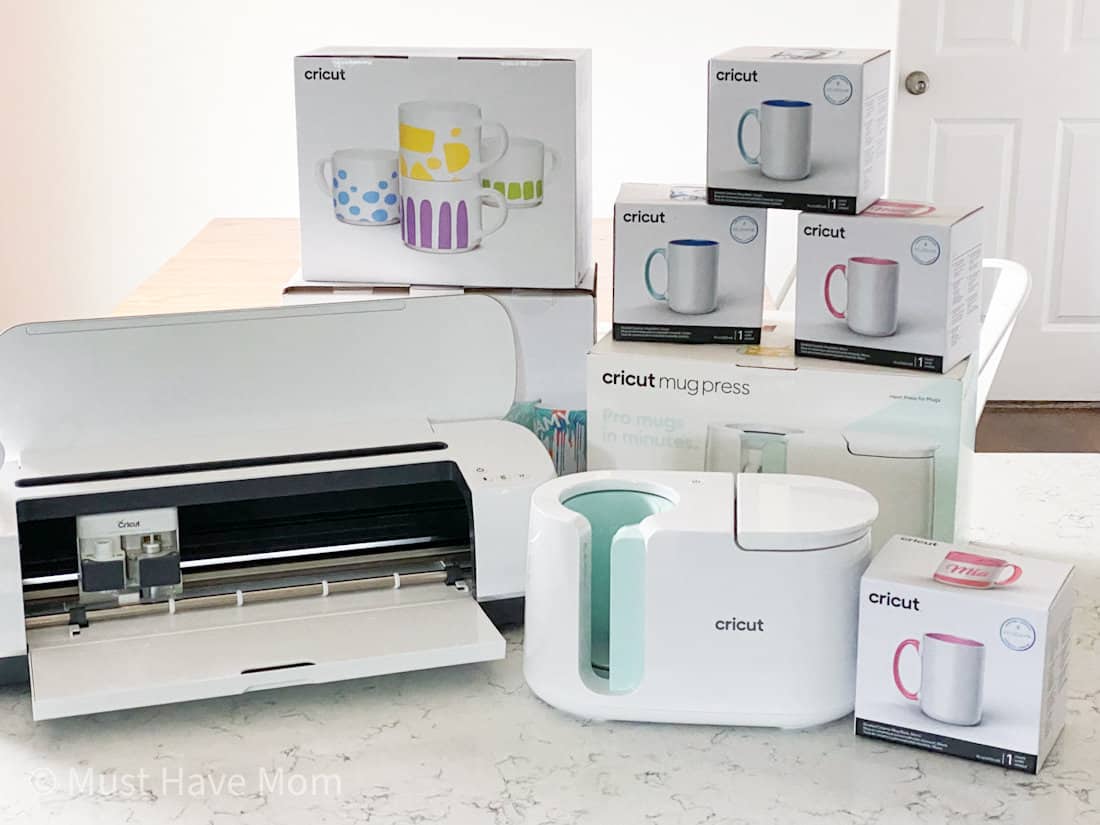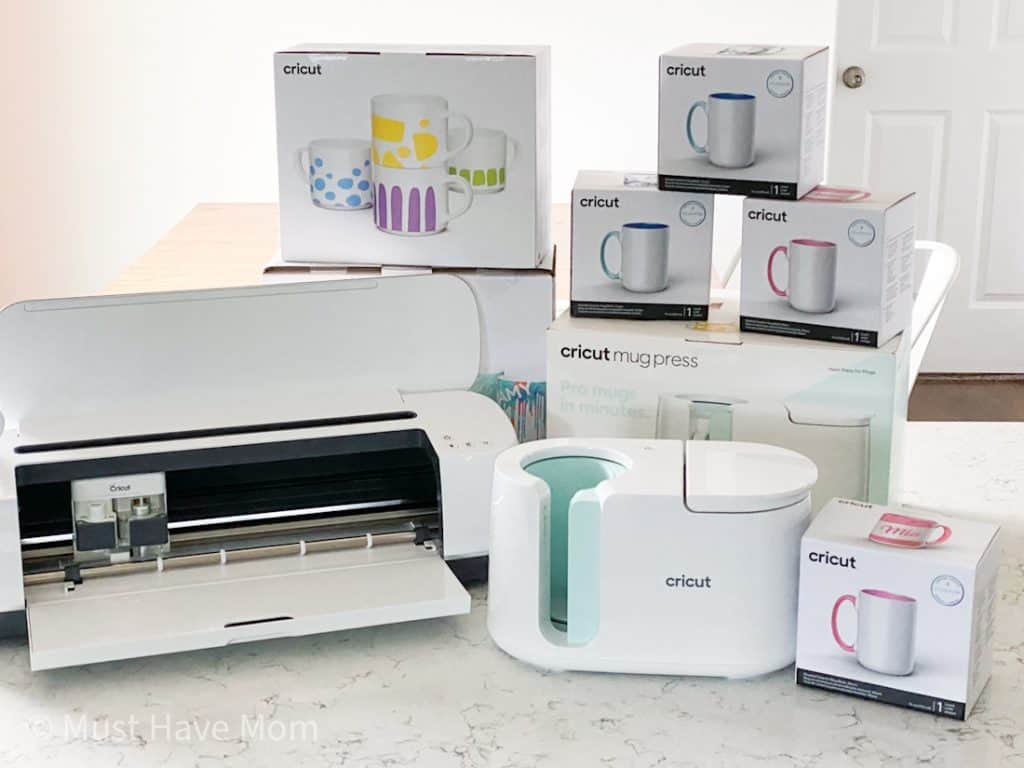 The Cricut Mug Press works along with Cricut Infusible Ink to transfer the ink onto the mug permanently, creating a dishwasher-safe mug that will last for years to come.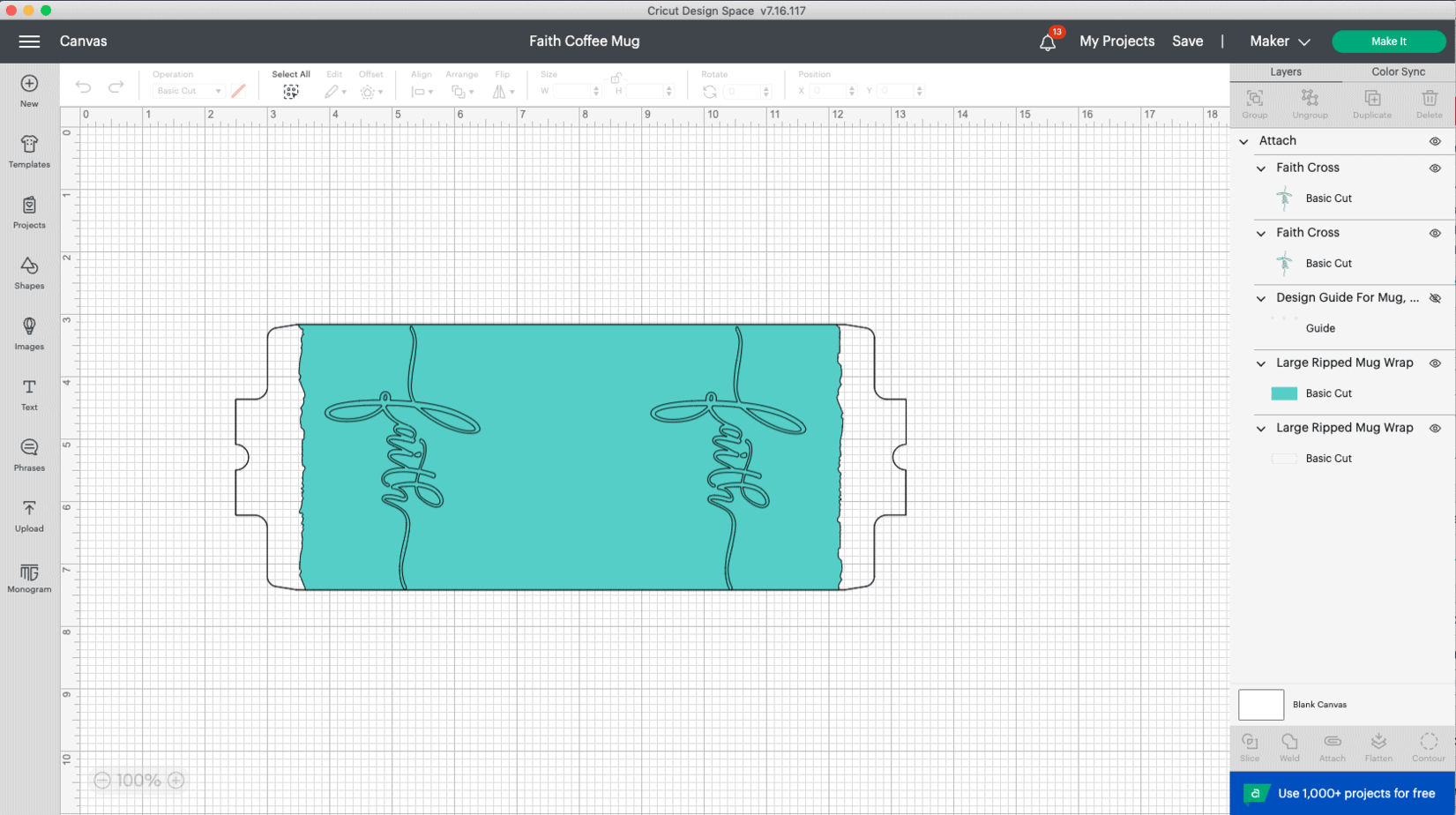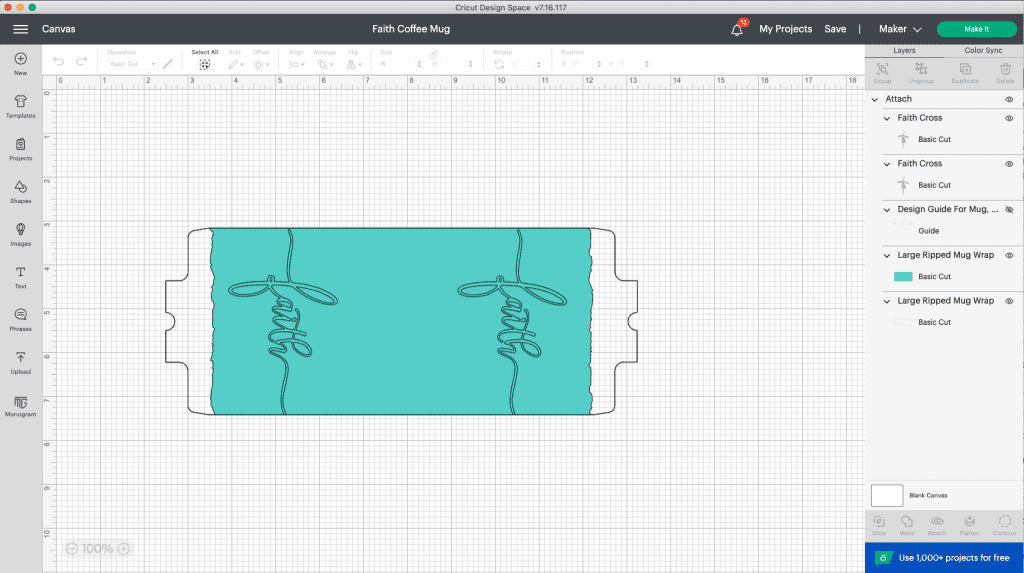 You'll start by designing your mug design in Design Space. There are many pre-made mug designs to choose from along with a template to guide you into making the perfect DIY personalized mug. You can choose a favorite saying, image or your name!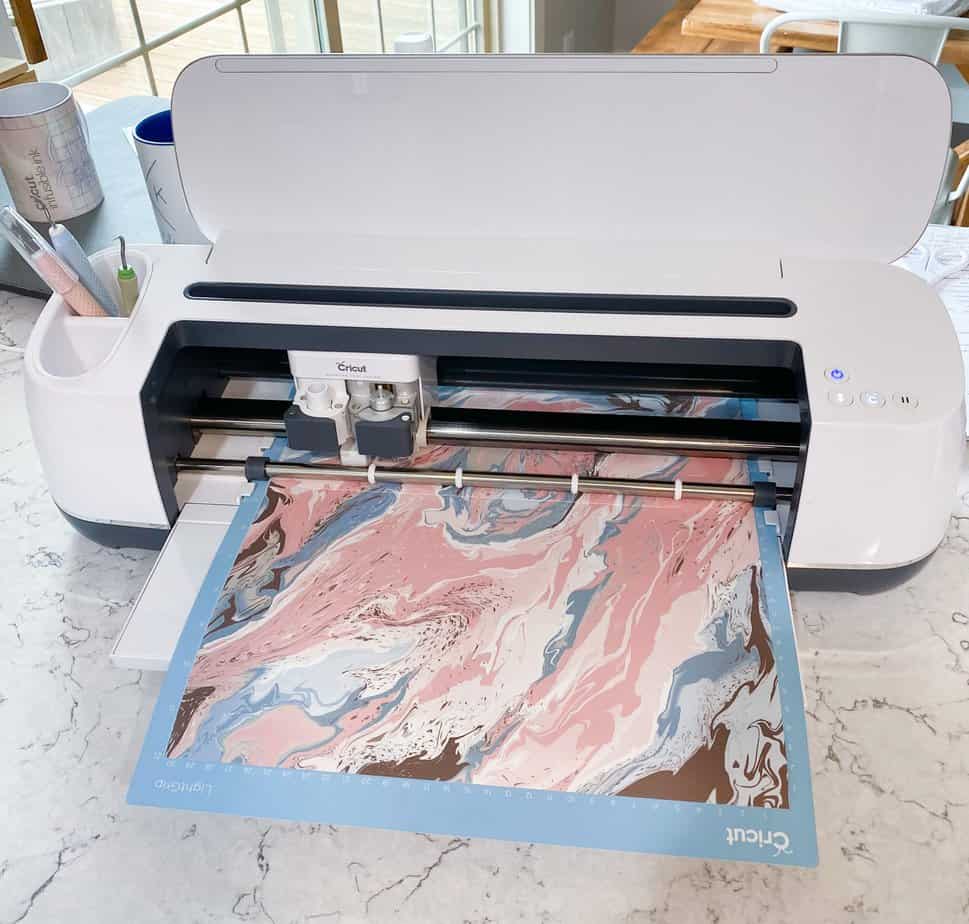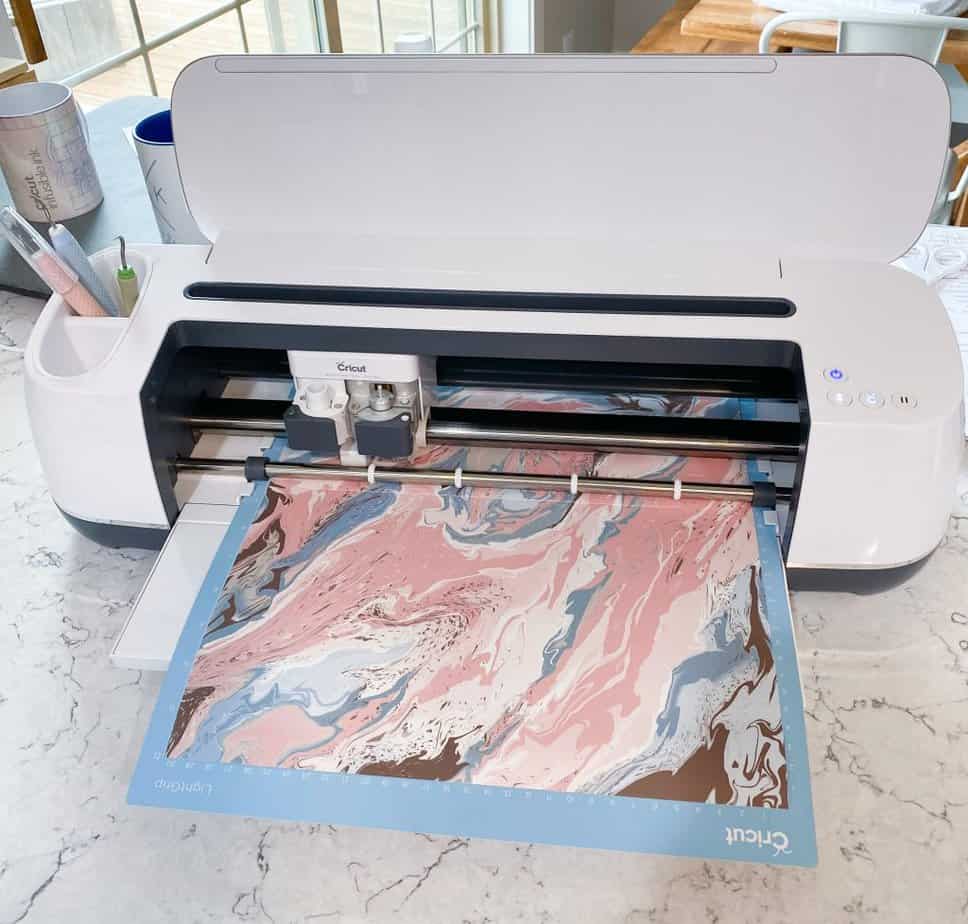 Once you've created your design then it is time to cut it with your Cricut machine. Place the Infusible Ink onto your Cricut cutting mat and don't forget to mirror! Cricut has also released the perfect size Infusible Ink sheets to make your mug-making process even easier!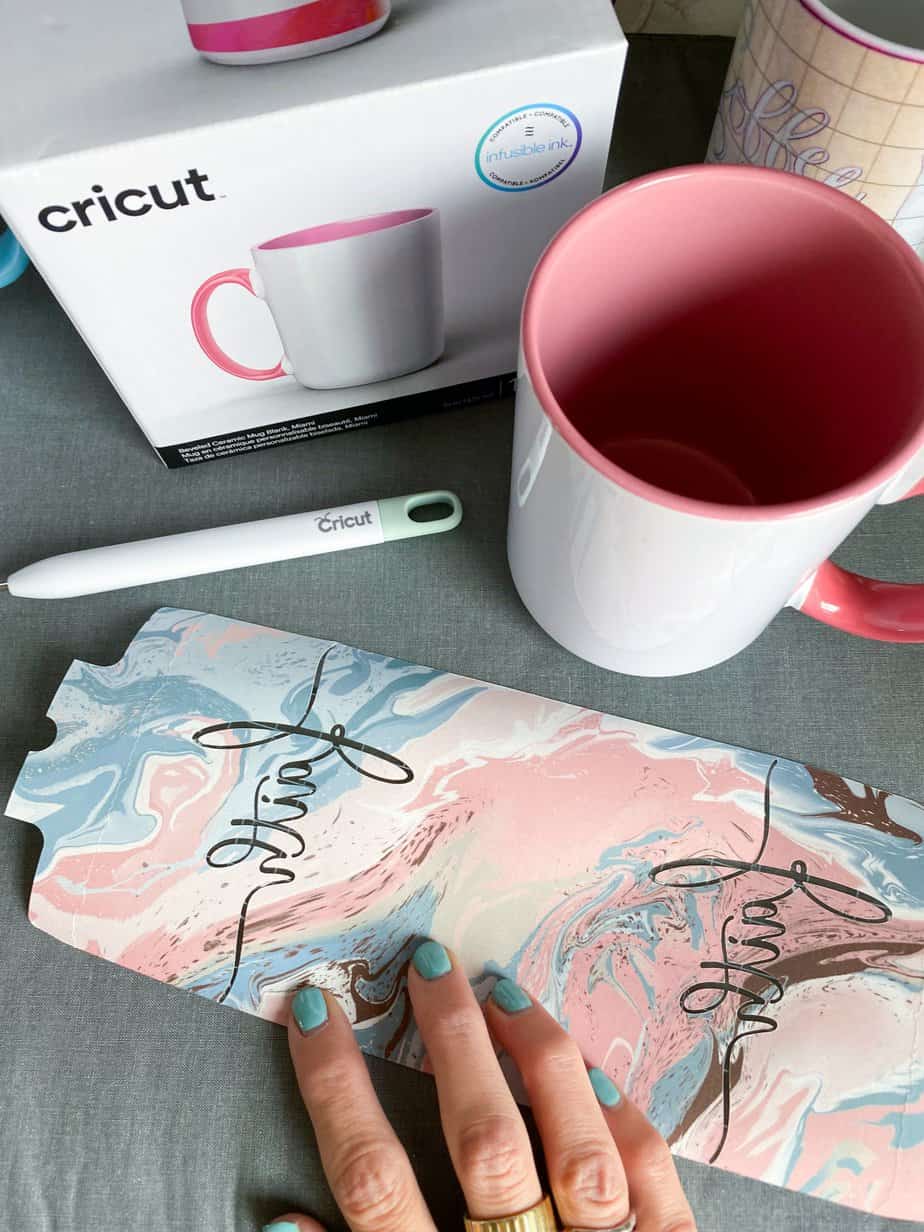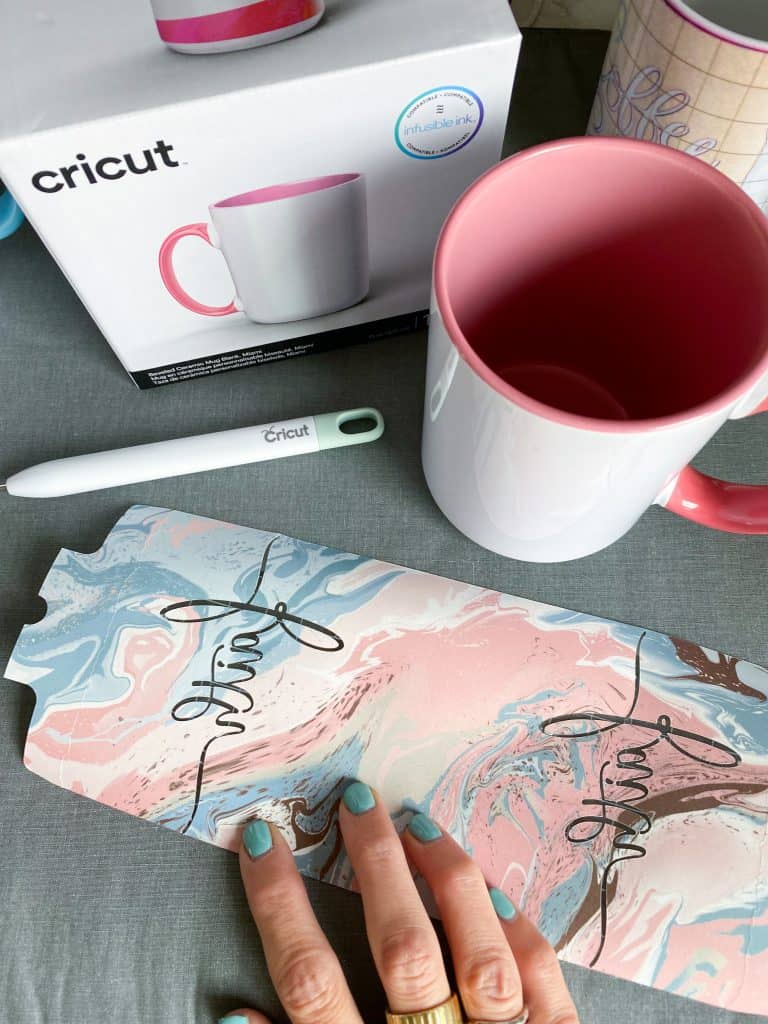 Cut your design and then use your weeding tool to weed it.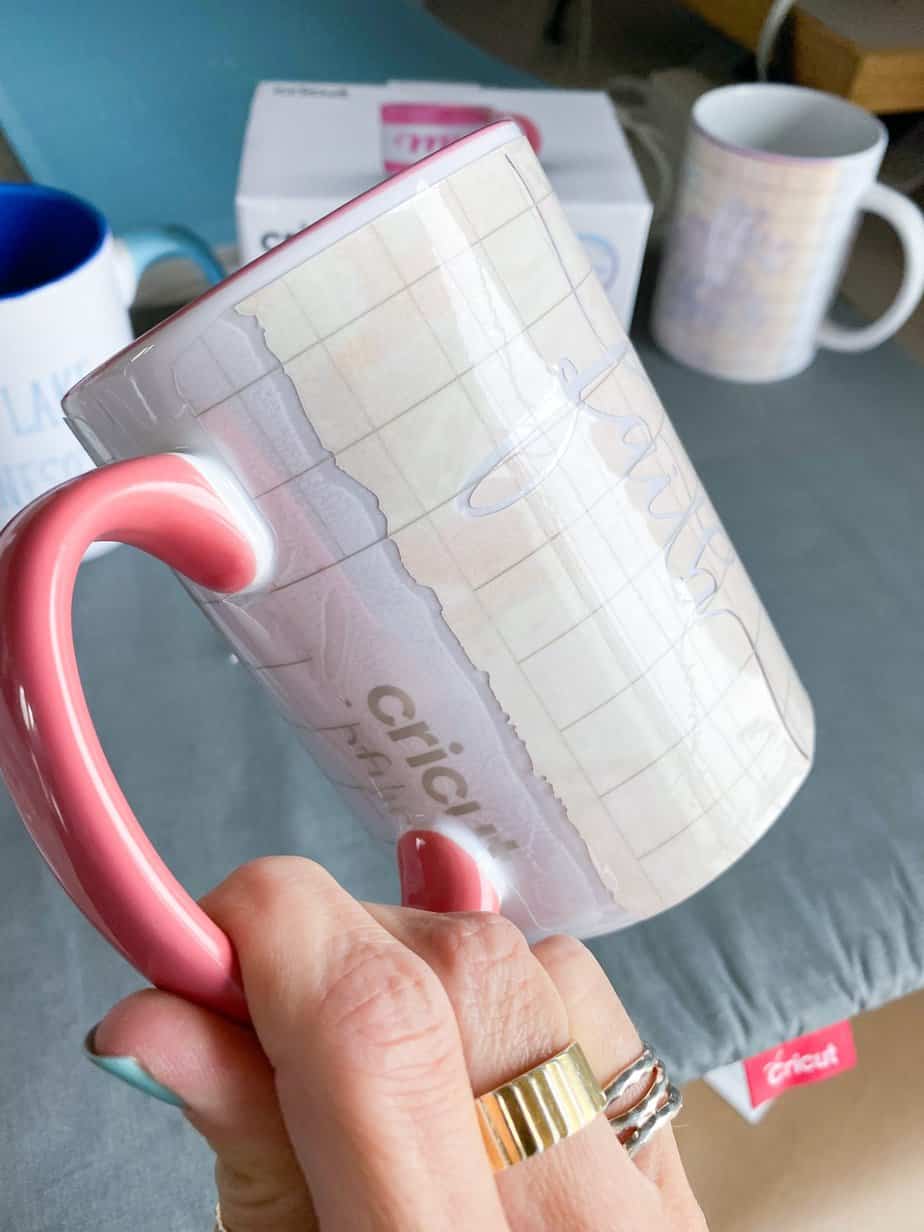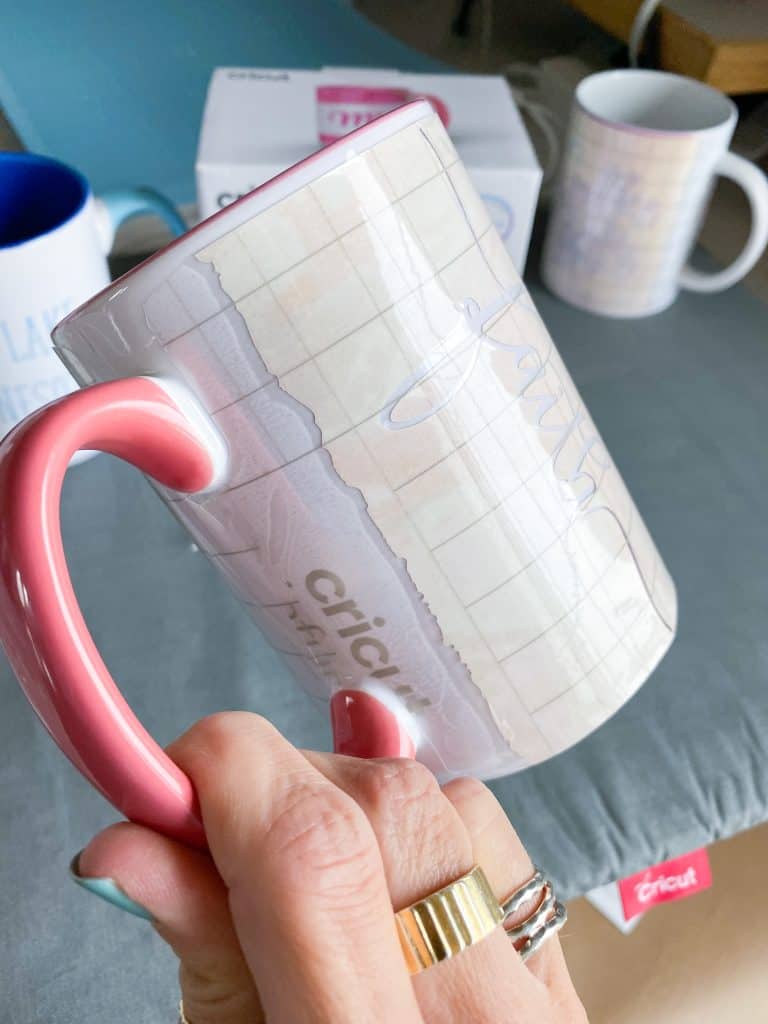 Next, use rubbing alcohol to clean your mug. Use the Cricut mugs that are designed to be compatible with Infusible Ink. You need to be sure to use special mugs that will take on the ink. After cleaning it with rubbing alcohol, then use a lint roller to remove any lint that was left behind. Now you are ready to attach your Infusible Ink sheet to the mug. Place your mug on a flat surface and then line up the Infusible Ink design so it is even on each side of the handle. Then stick down the edges and ensure there are no bubbles or issues before pressing firmly all around the Infusible Ink sheet. If needed, use heat resistant tape to further secure the design so it doesn't move.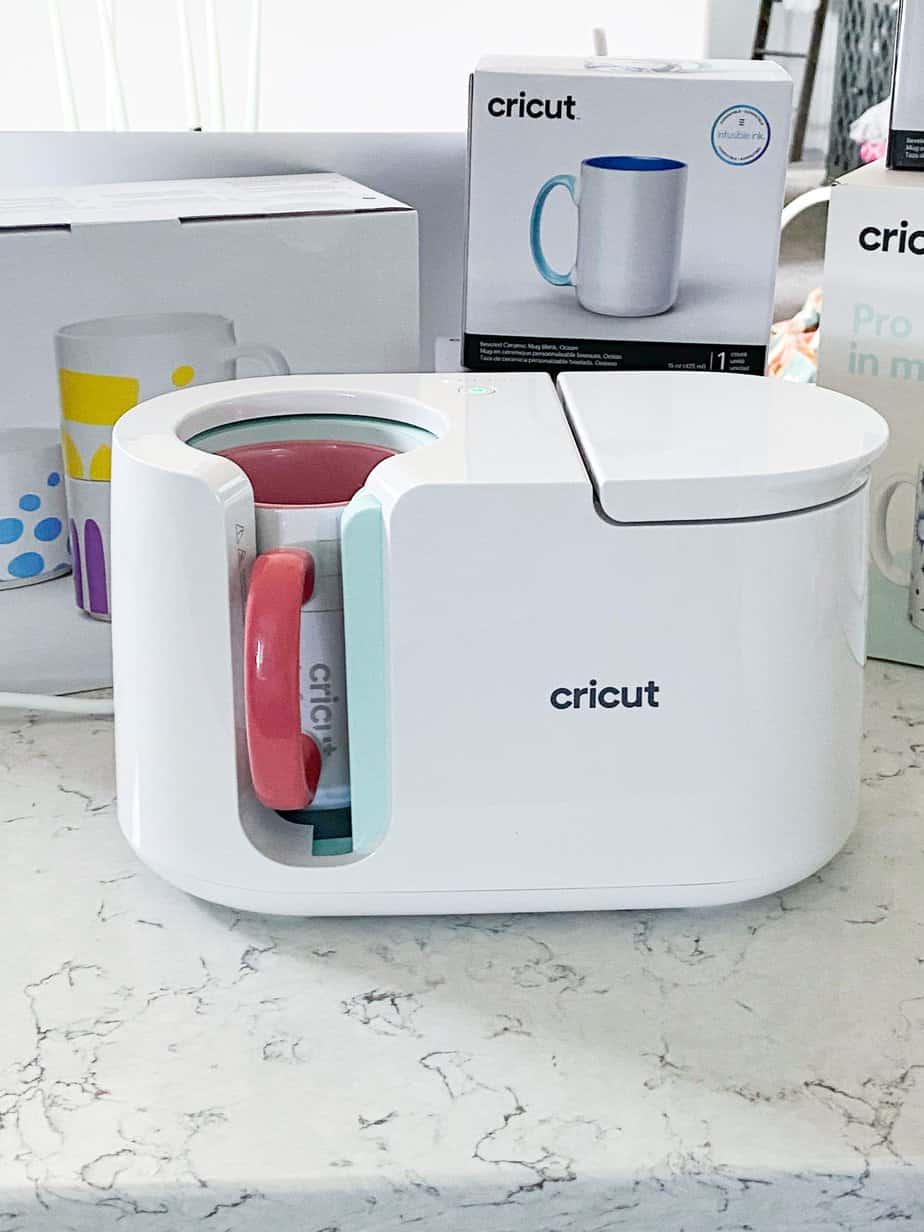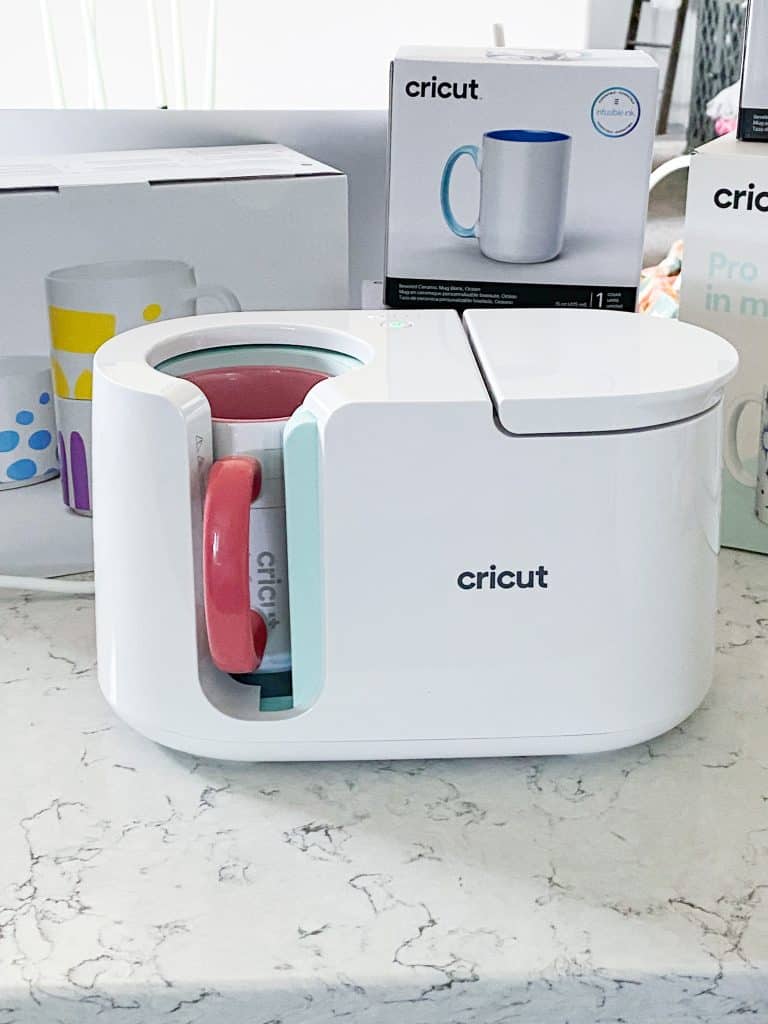 Now, it's time to place your prepared mug into your mug press. Make sure the mug press is heated and ready to go with a green light. With the top handle in the upright position so the mug press is "open", tilt your mug and place it into the mug press. Line up the handle and push down on the top of the mug press to secure the mug in the press.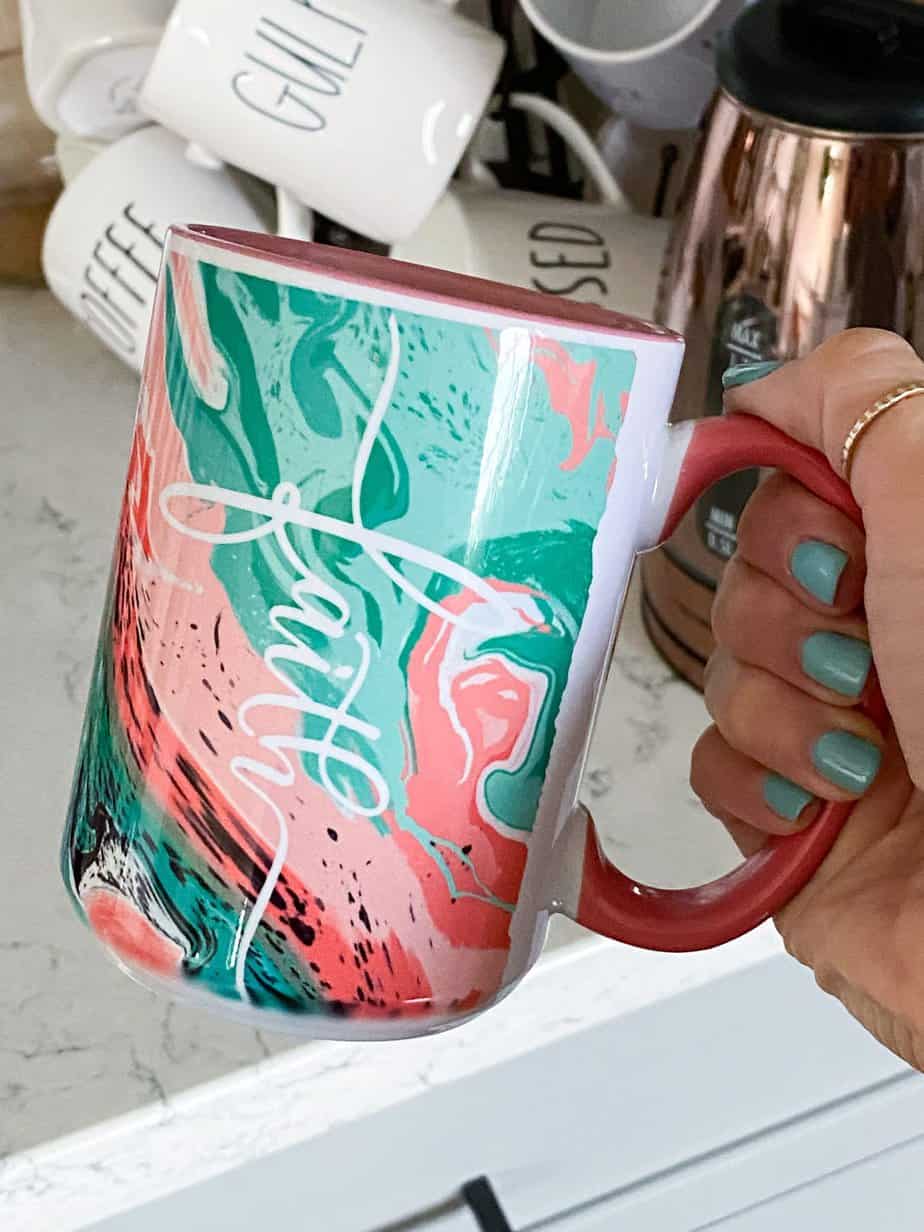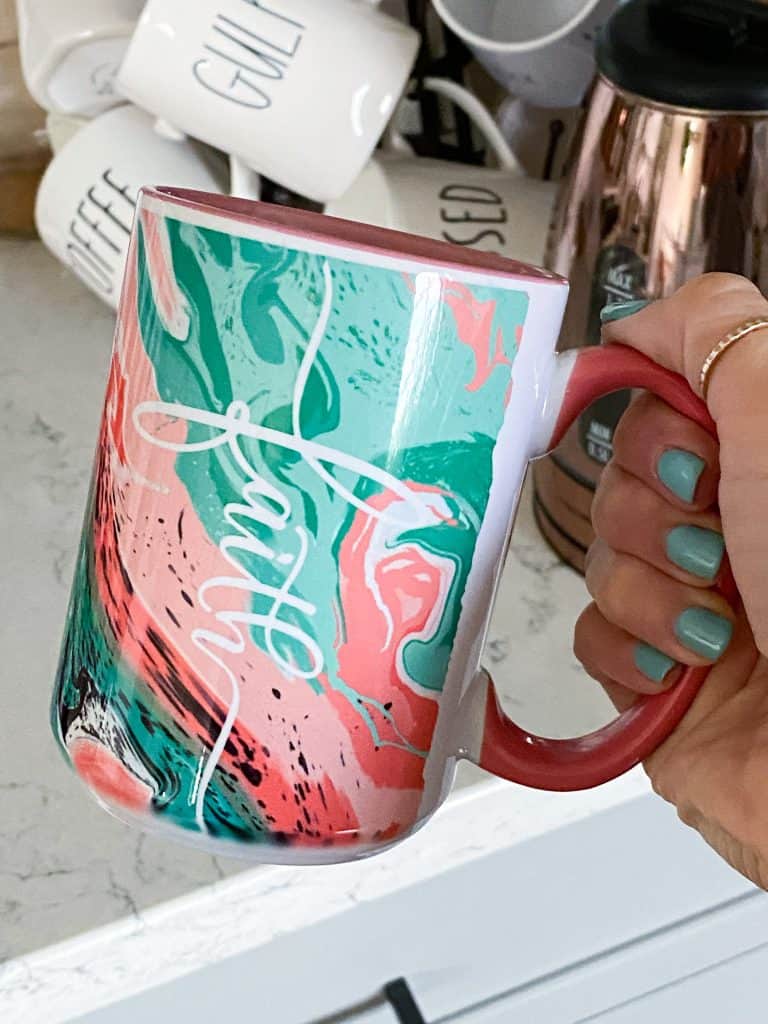 It will take several minutes for the mug press to finish. It will beep once it is done. You may then put the handle up to release the mug and carefully remove it by the mug handle. Be careful as it will be hot. Set it on a heat-resistant surface and allow it to fully cool before removing the Infusible Ink sheet.
That was easy, wasn't it?!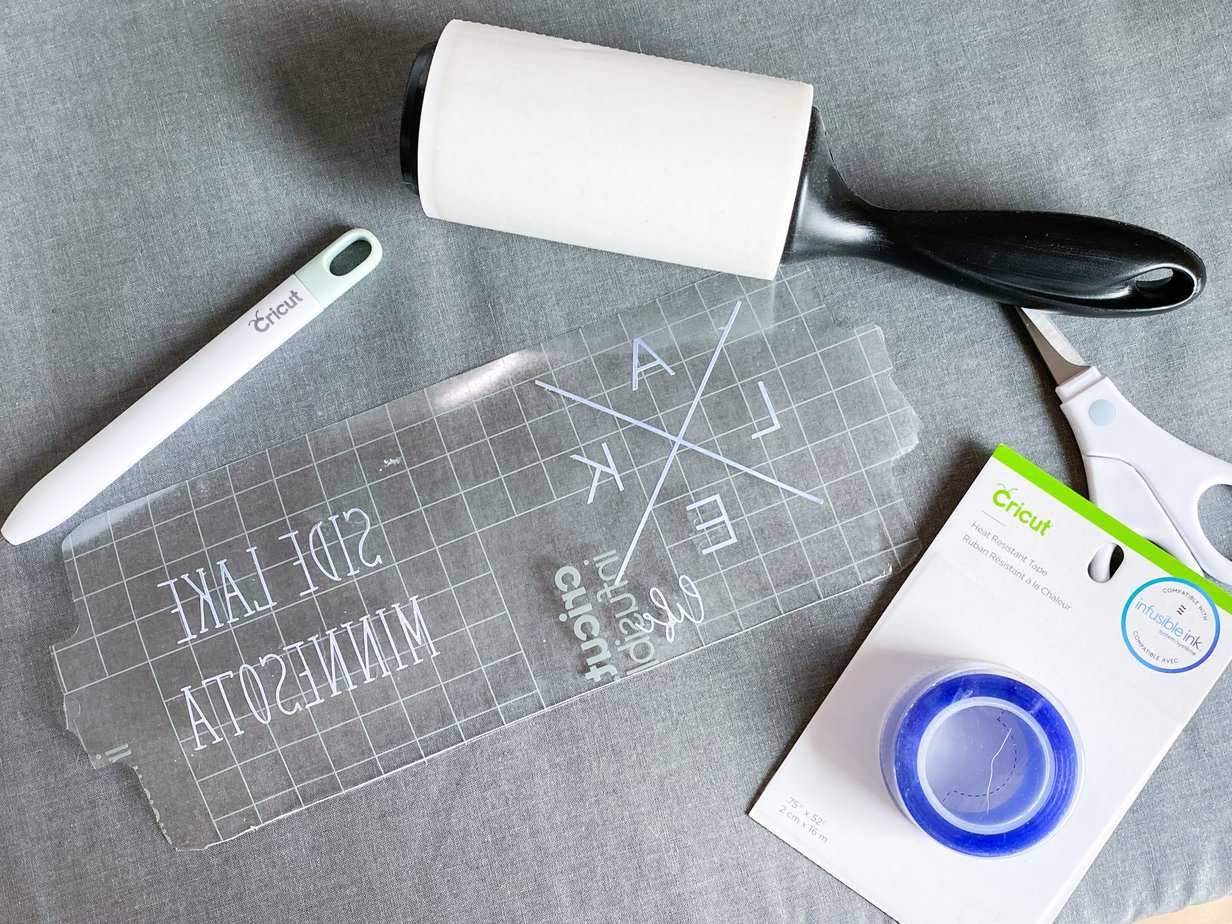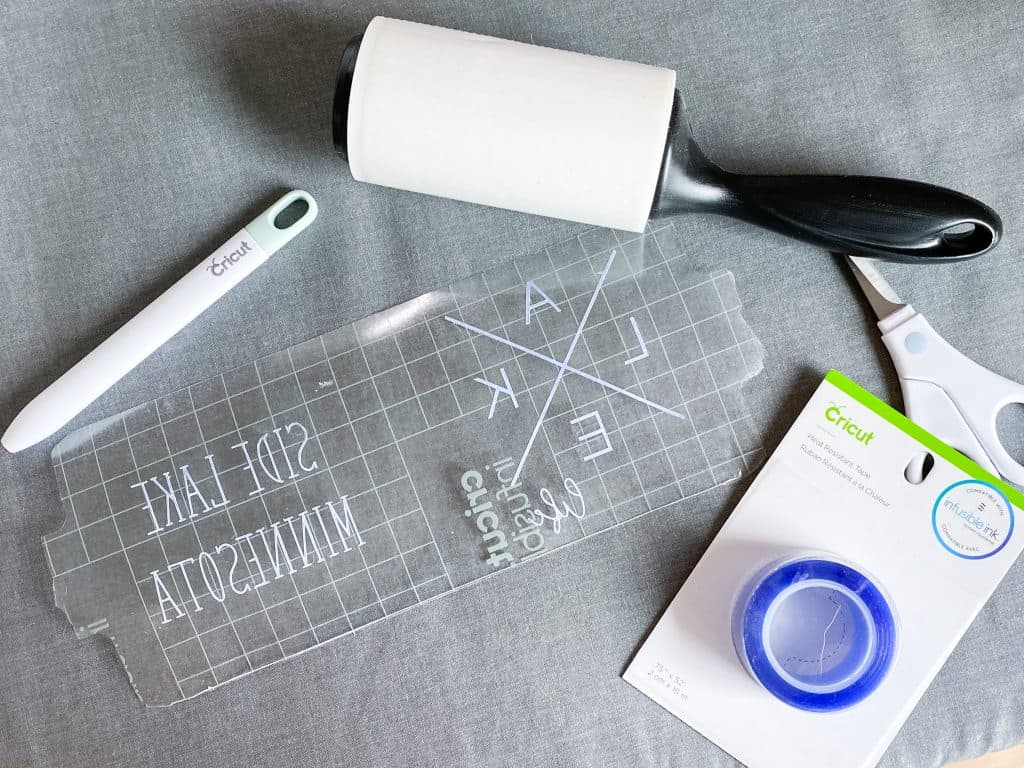 Now let's explore some of the various designs you can create using the Mug Press and Infusible Ink!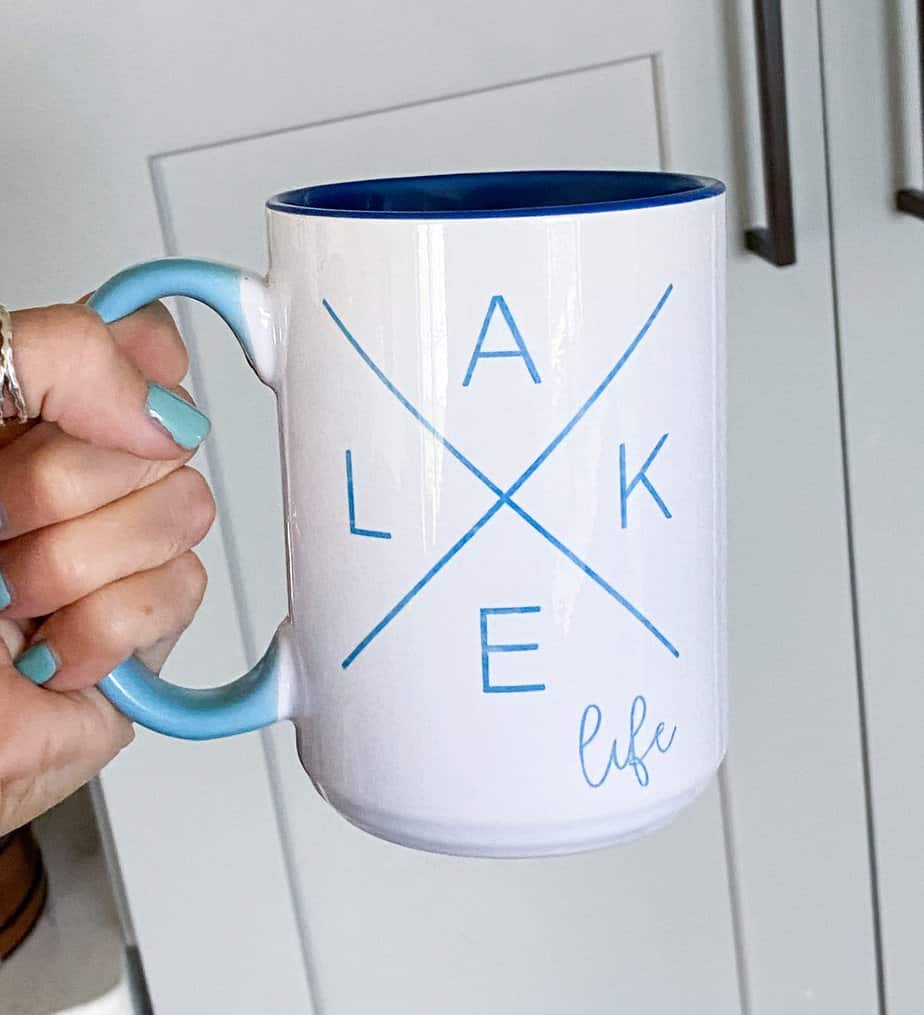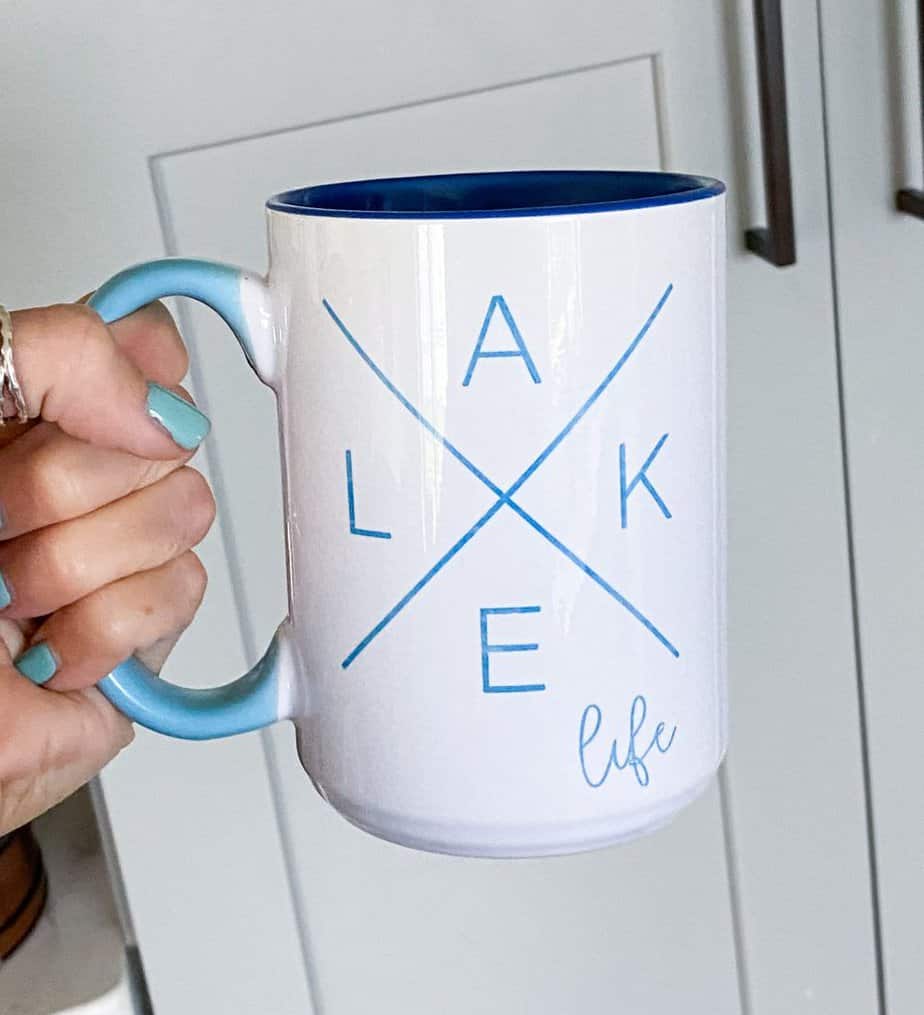 Personalized Coffee Mugs
Making personalized coffee mugs is my FAVORITE thing to do! Everyone loves adding a favorite mug to their collection. They make amazing gifts for neighbors, teachers, family and friends. Thanks to the Cricut Mug Press, the designs are permanent, won't ever peel and are dishwasher safe. It makes them easy to give as a gift with no further instructions needed!
I personalized this lake life mug by adding the name of the lake for the gift recipient to the opposite side! How cool is that? No need to go spend top dollar at the gift shop for a personalized local mug. You can now create your own!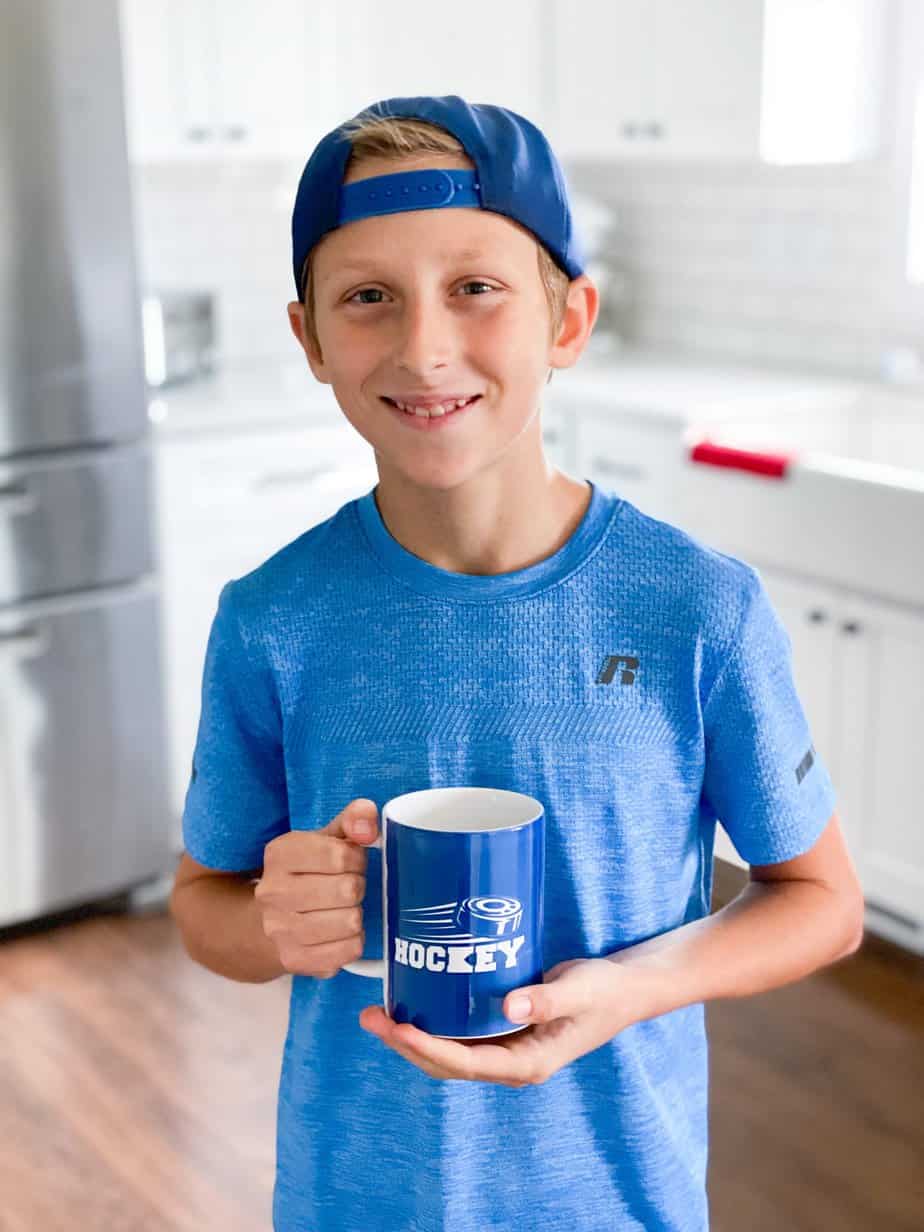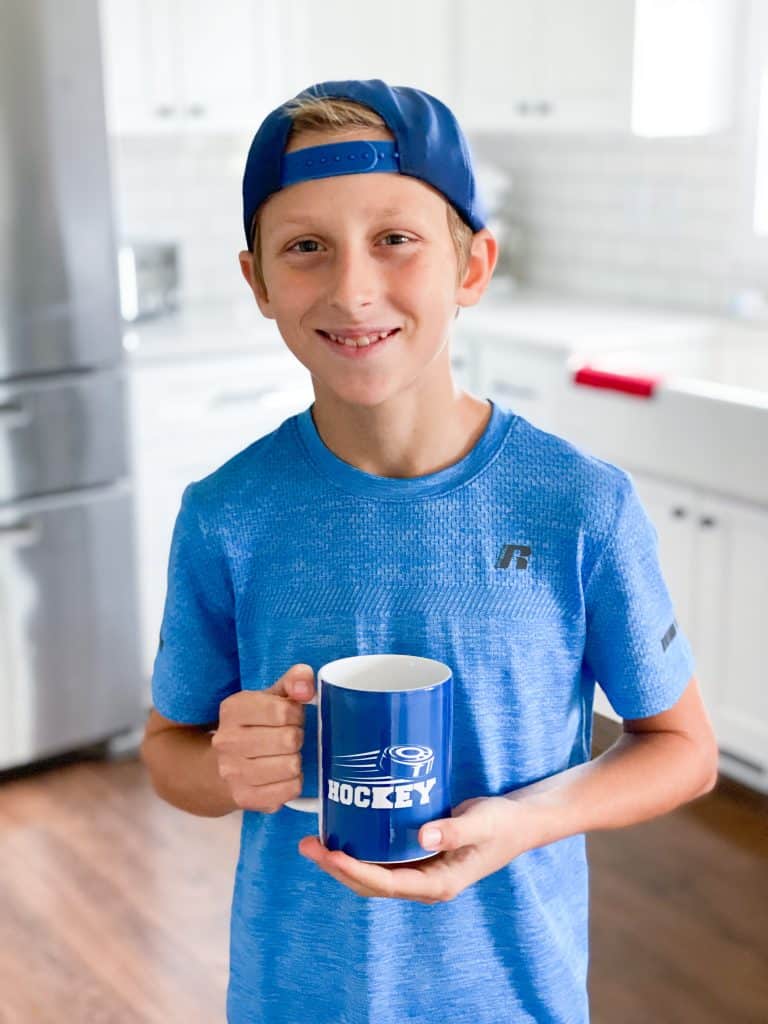 Personalized Hot Chocolate Mugs
My kids are obsessed with having a special hot cocoa mug so they were SO excited to each design their very own personalized hot chocolate mugs! They each picked a design and I set to making them. It was a fun and easy project we could do together by allowing them to design their dream mug while I made it for them. They were beyond thrilled with the end results!!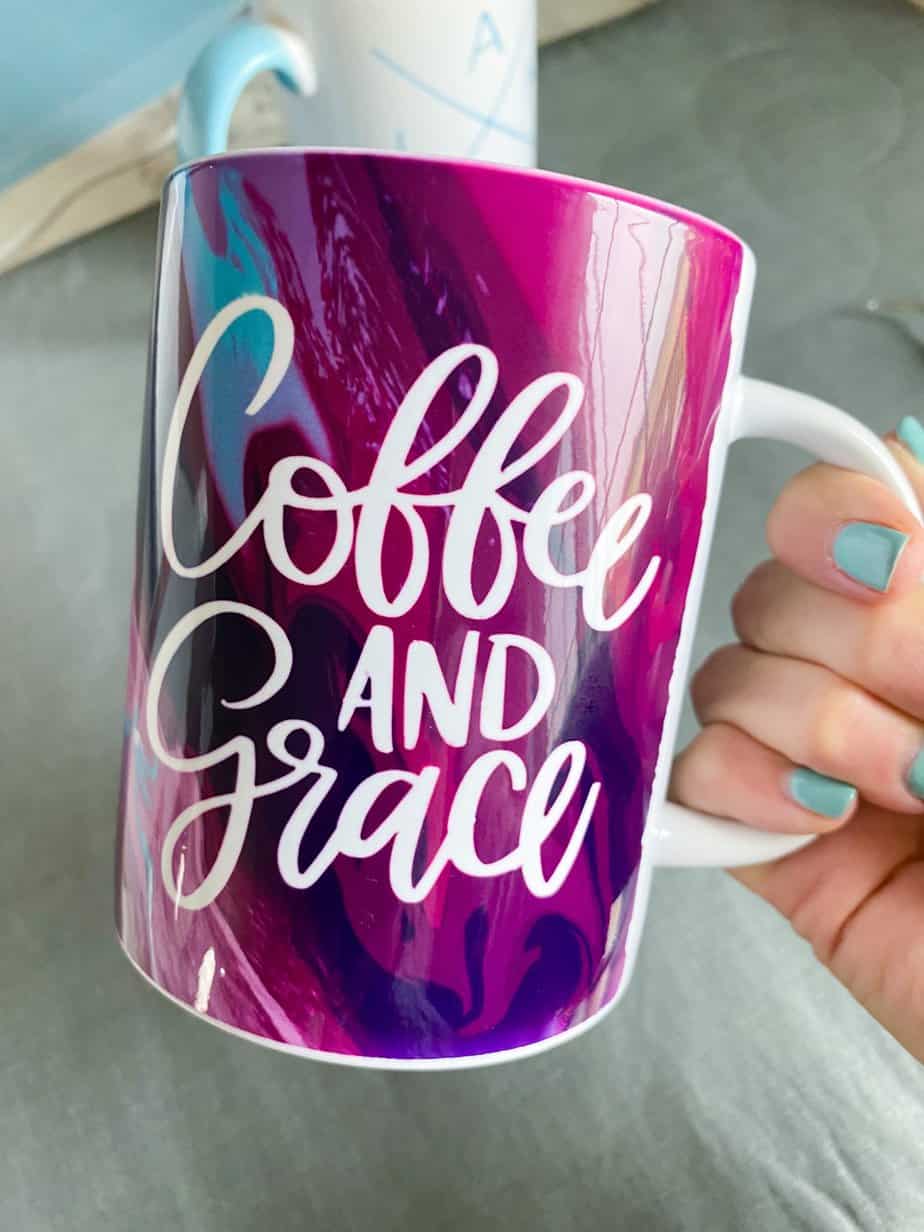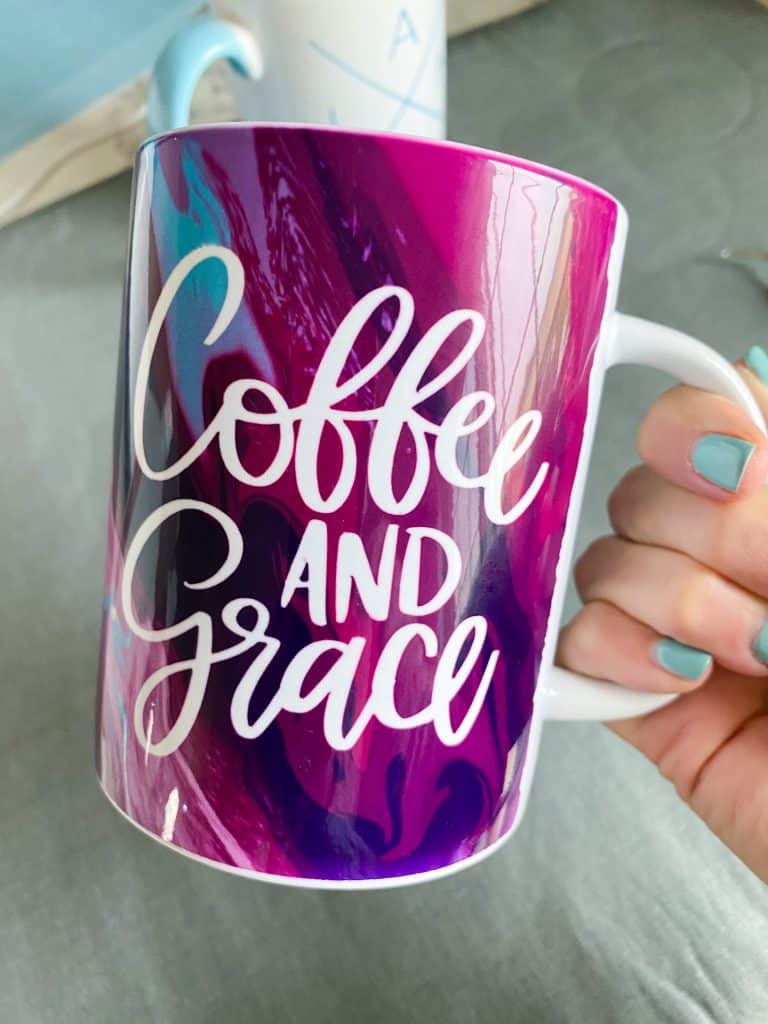 Cricut Mugs
Creating personalized mugs using your Cricut has never been easier! You can make them using a mug press or if you don't have a mug press, you can make them using permanent vinyl or glass etching! I detail these options below!
Personalized Mugs Using Cricut – Without A Mug Press
Don't have the Cricut Mug Press yet? No problem! You can make personalized mugs with just your Cricut machine and no mug press! While I am in love with the new Cricut Mug Press and it is my preferred method of making mugs now, I didn't always have one. You can make unique, personalized mugs with your Cricut too! Here's how…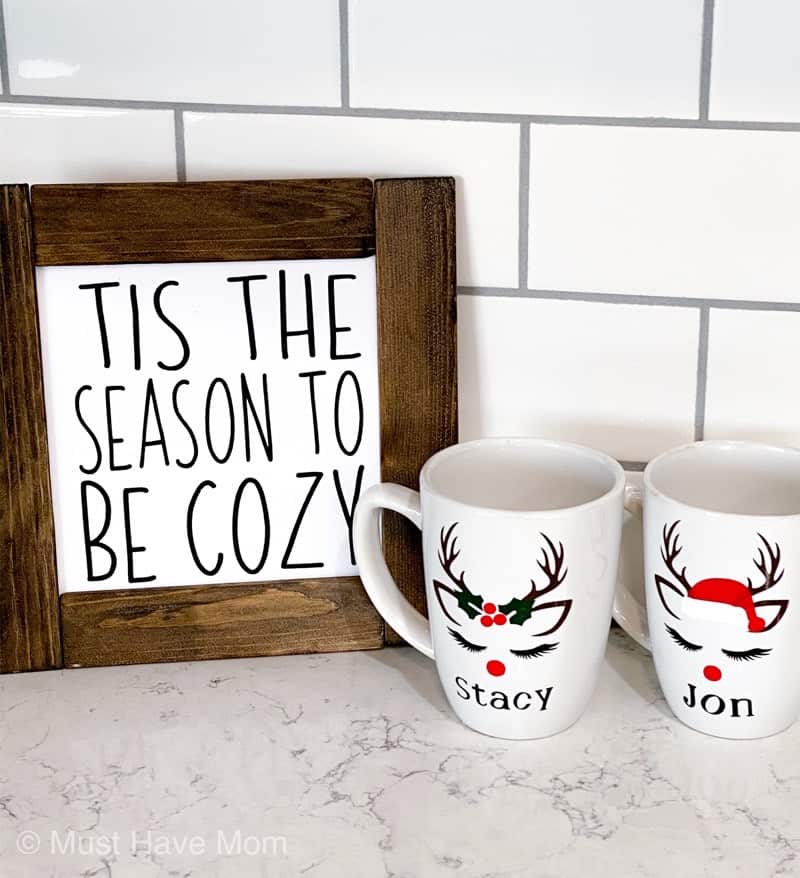 Personalized Mugs Using Vinyl
You can also make personalized mugs using vinyl! Using your Cricut cutting machine, you can create all sorts of designs on your mugs. The only downfall to making mugs with vinyl is that they are handwash only. However, the vinyl holds up really well and for a couple of years with gentle washing. Get the full DIY reindeer mug tutorial here.
This adorable meltdown mug was also made using Cricut permanent vinyl.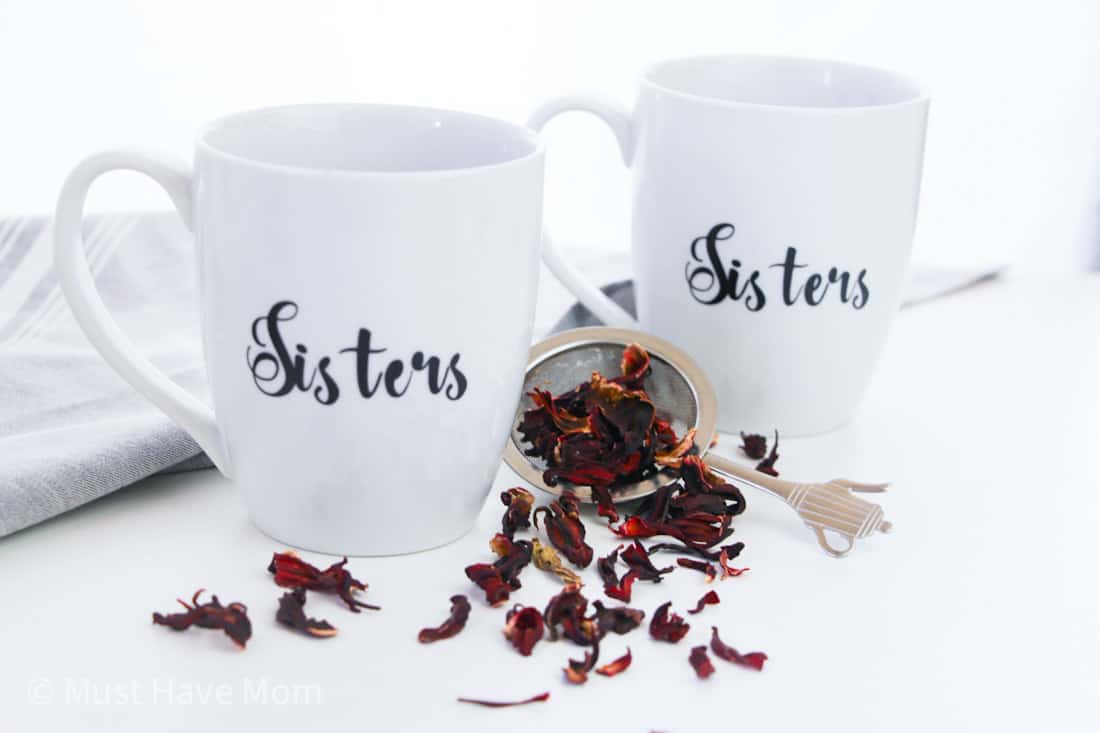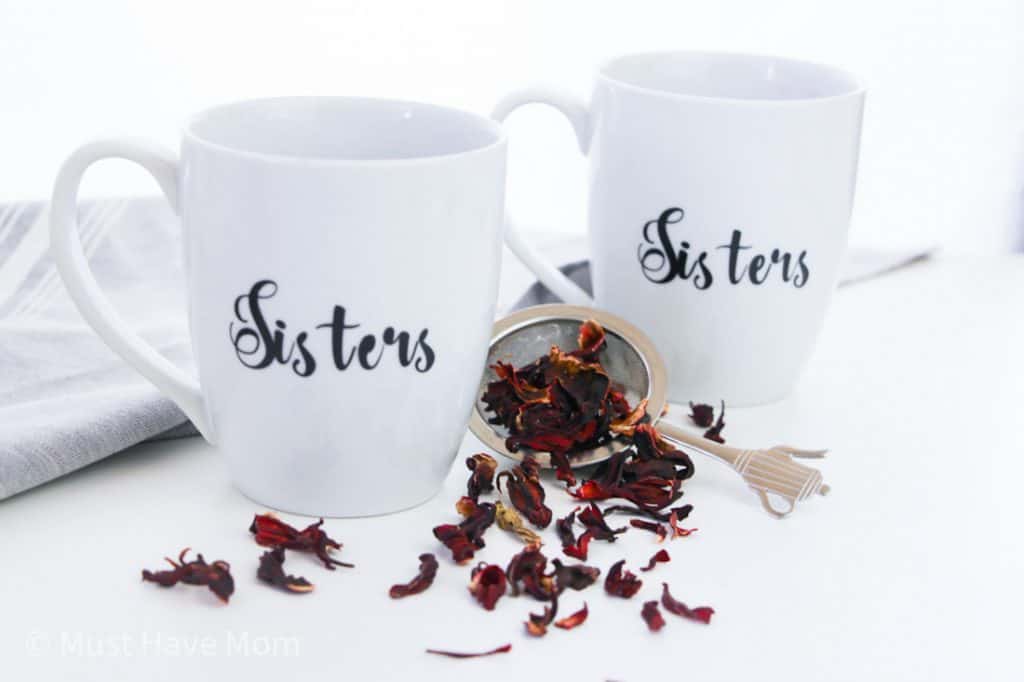 You can even make these awesome sisters mugs using black permanent vinyl. Personalized sisters mugs tutorial here.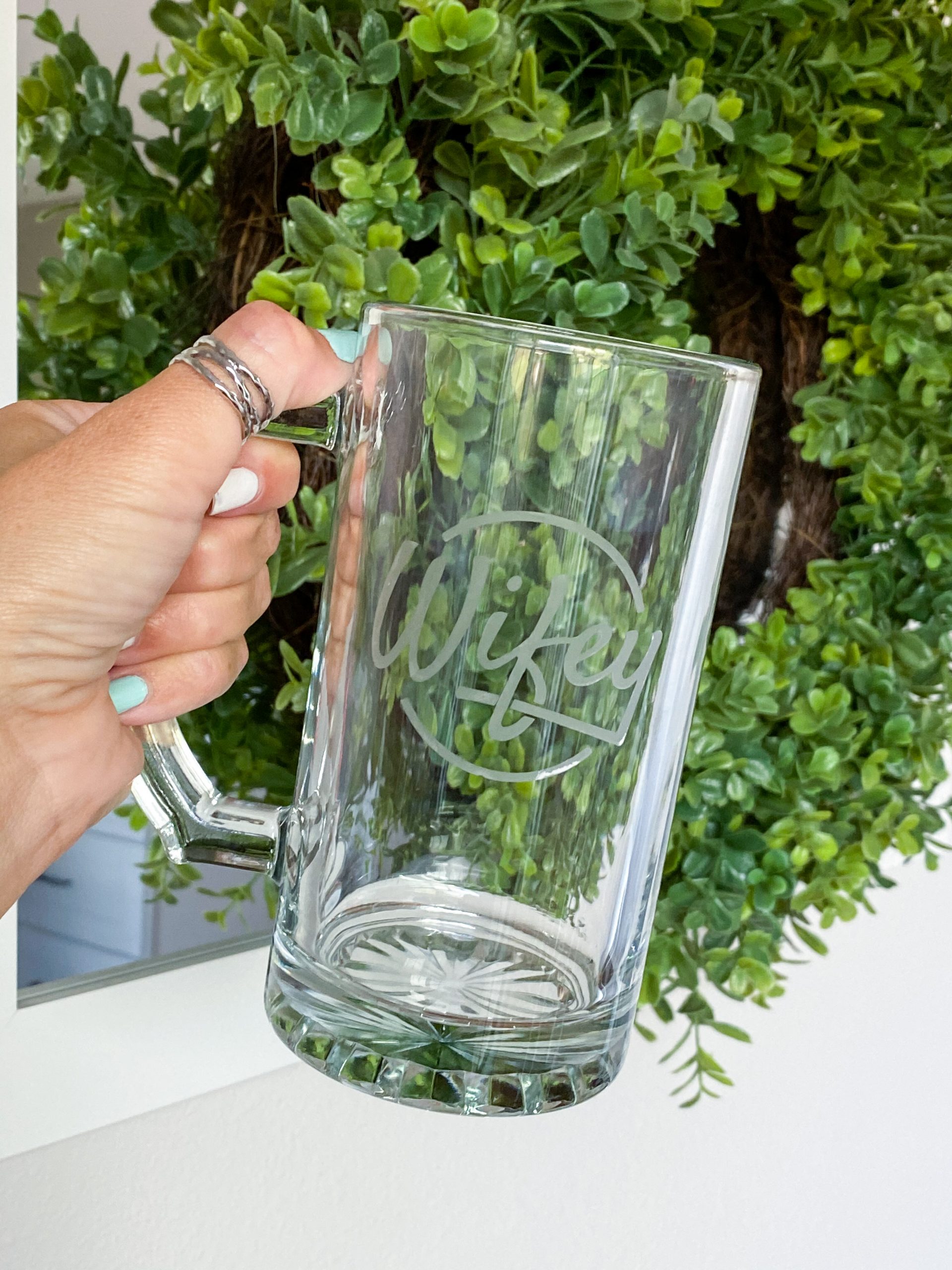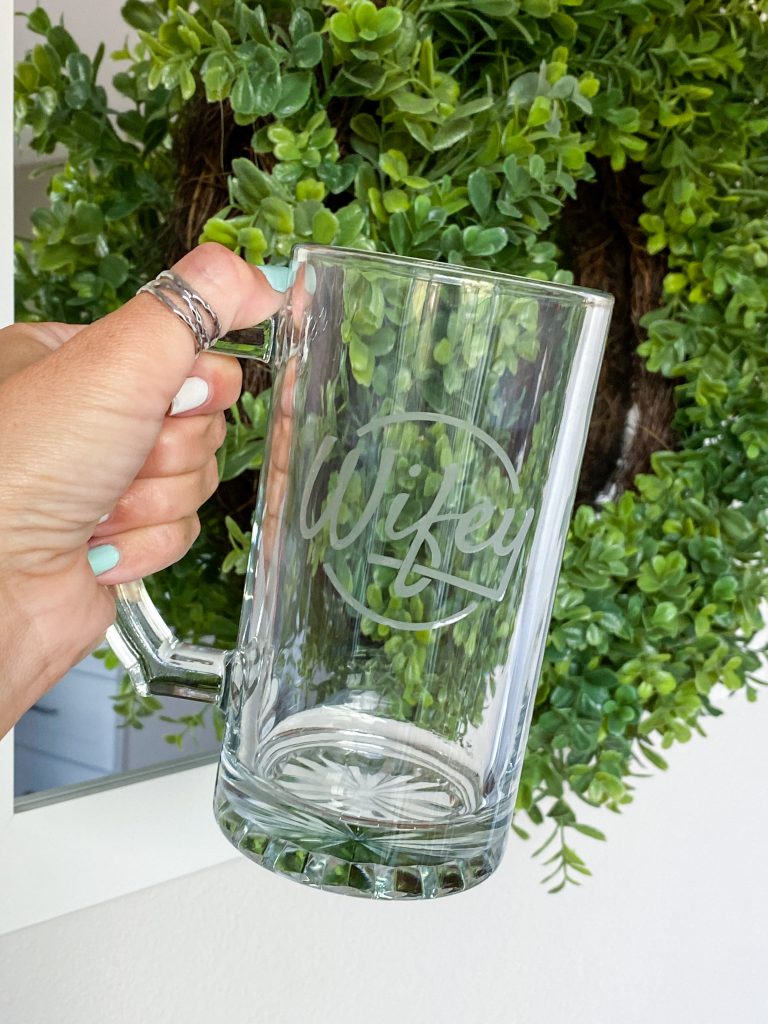 Etching Glass With Cricut
The final option for personalizing mugs using just your Cricut (and not a mug press), is to etch glass! This is SO much fun and I have the full directions for etching glass with your Cricut to help you achieve it. I've made tons of personalized glassware items using this method! Making personalized glass casserole dishes is a great wedding gift idea along with the "wifey" and "hubby" beer mugs pictured above! You could easily do glass coffee mugs as well!
No matter what method you use to create personalized mugs using your Cricut, you are sure to achieve a beautiful and meaningful project! Everyone loves personalized gifts and these personalized mugs make the perfect gift idea! I also love a good coffee mug so I've been having way too much fun creating all sorts of fun mugs. The possibilities are endless!!