How To Host A Storybook Baby Shower! Build A Baby's Library!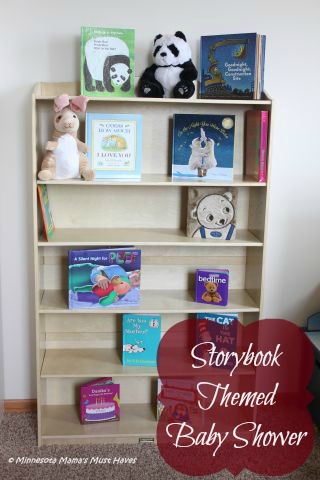 I loved doing themed parties and baby showers are no exception. Pick a theme and run with it! The idea of a Storybook Themed Baby Shower is SO cute and there is so much you can do with it. Whether this is their first baby or their third a Storybook Themed Baby Shower will work for them all!
The idea behind a Storybook Themed Baby Shower is to build a baby's library before they are born so that they have a fabulous selection of bedtime books to read! It's a fantastic concept and I love the idea of each baby having their own little library. Reading is SO important to so many areas of development!
There are tons of great ideas for baby's library! Start with a bookshelf for the nursery that will stand the test of time and grow with baby all the way to adulthood. A bookshelf is a staple piece that everyone needs and this can go from nursery to playroom to their own home as an adult! I chose the Guidecraft 6 Shelf Bookshelf for it's durability and craftsmanship. This is one piece that will truly last and hold up to years and years of use. It's beautiful and well made! It will fit plenty of books so baby's library can continue to grow long after the Storybook Baby Shower.
The hostess of the shower can purchase the bookshelf as her gift to the expecting mom or have friends and family each put money in for it. Ask your guests to bring books instead of gifts or cards. If this is a first baby shower then the expecting mom will likely need other baby essentials so you can ask them to each bring their favorite childhood storybook instead of the card. If this baby shower is for a 2nd or 3rd baby then they likely have all of the baby necessities already and you can ask them to bring their favorite storybooks instead of gifts.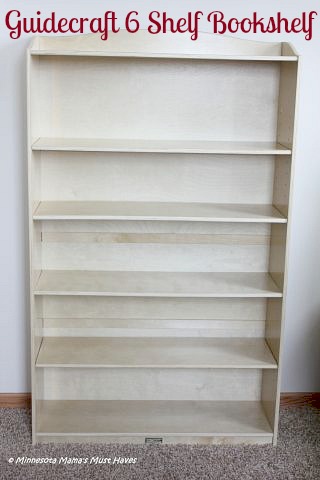 These FREE  printable Storybook Baby Shower invites from Pottery Barn Kids are perfect for getting guests in the mood for a fun storybook shower!

Make sure to line up a fun game for the shower. Name That Storybook is a really cute game that will take you back to your childhood! You can get this printable game on Etsy.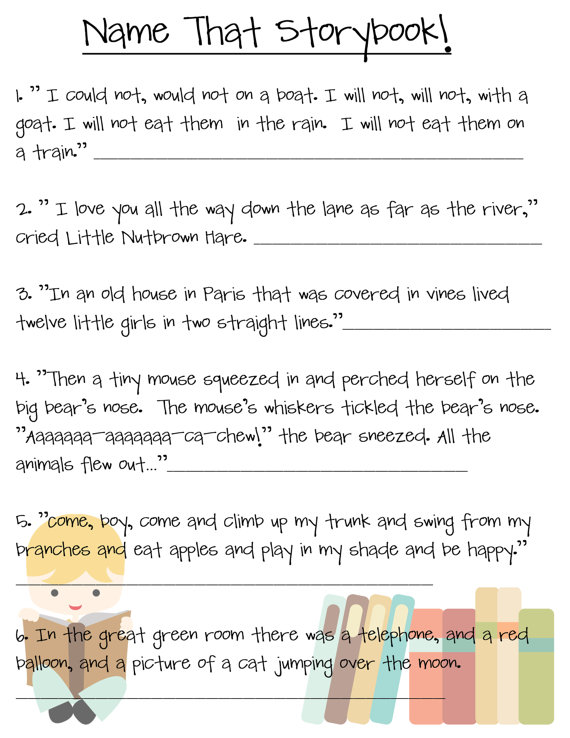 Here are a few of my children's favorite book titles from their own library!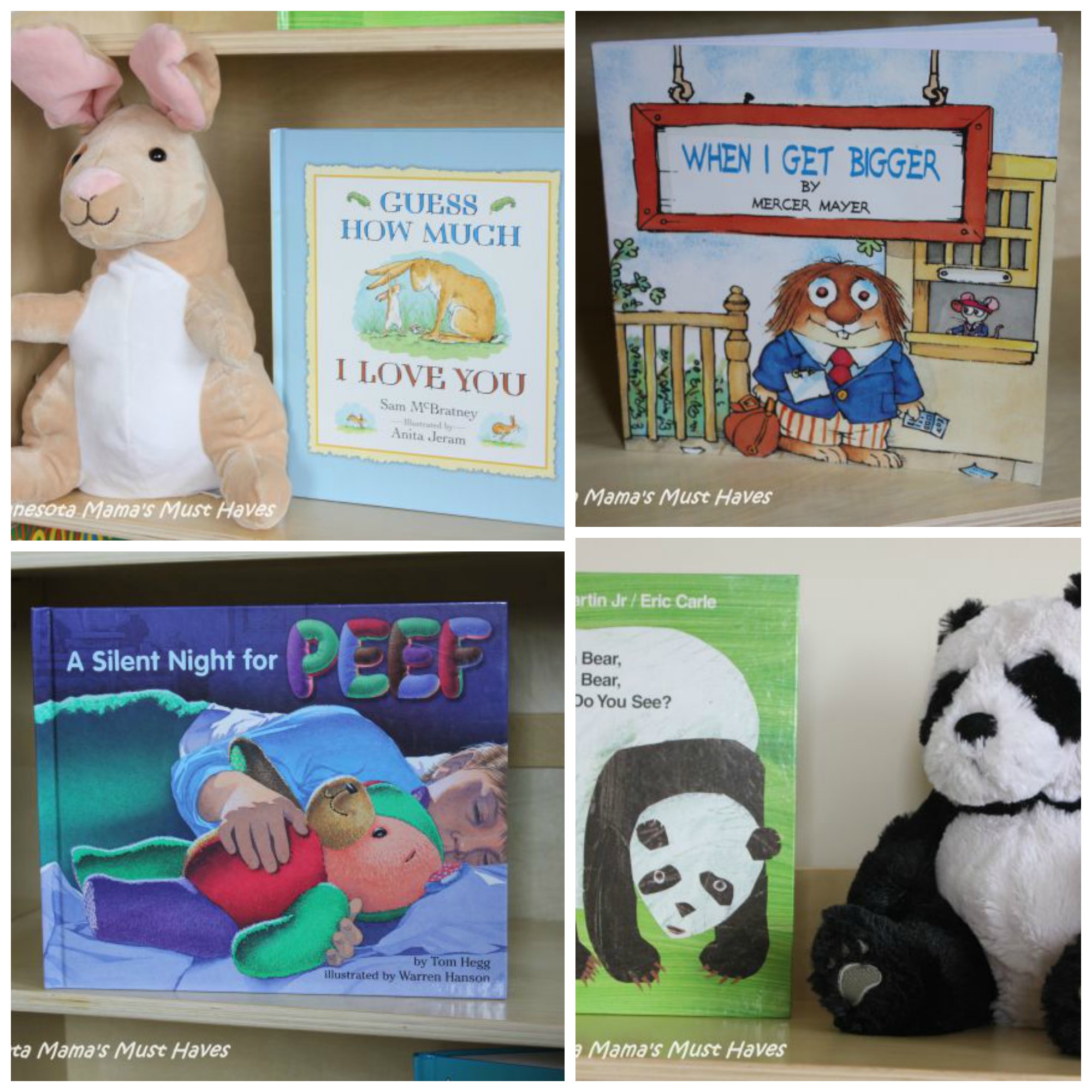 As the expectant mom opens up each book that has been gifted to her, have each guest fill out one of these bookplates and stick it on the inside of the book they gifted her. You can print these bookplates on adhesive paper or print on cardstock and glue to the inside of the book cover.
Once you've decided to go with a Storybook Baby Shower theme the possibilities for themed food are endless! Choose foods that fit your favorite book titles and pair each food with the book at the serving table. You can check out my ideas for Dr. Suess party food and visit my Pinterest board for more Storybook Baby Shower food ideas!
FREE  printable Storybook Baby Shower invites
Name That Storybook printable game
Storybook Baby Shower Pinterest Board
Like this party idea? Pin it, Tweet it, Share it! 🙂