How To Fold A Pinwheel Napkin: Step By Step Tutorial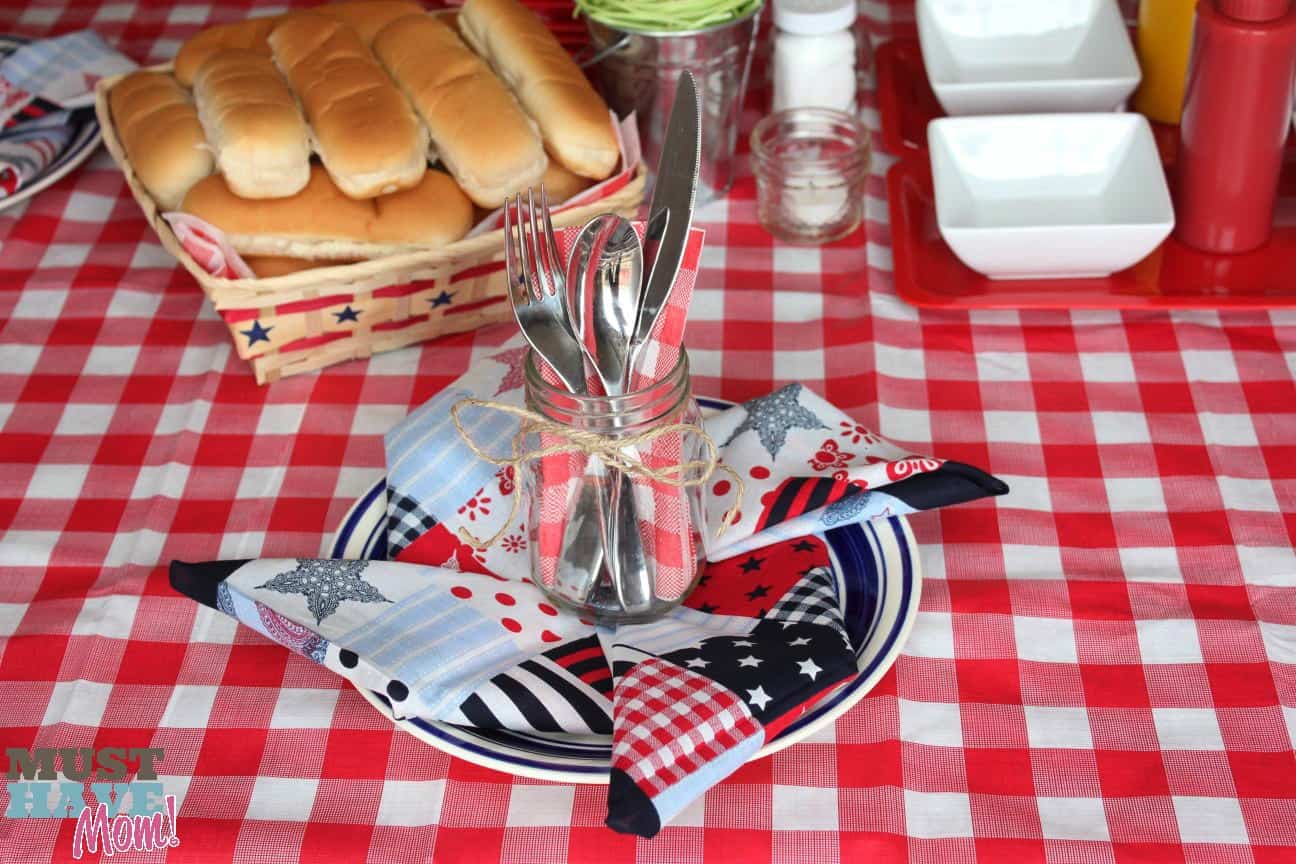 BBQ season is officially here and that means entertaining friends and family in our backyards. I love to host guests and I always have fun with my tablescape ideas. This is one of my favorites for Summer and it works really well for patriotic holidays like the 4th of July. You can use any color bandana or napkins to make these pinwheel napkin place settings so the possibilities are endless!
For our last BBQ I paired this pinwheel napkin with a mason jar to create a cute and easy BBQ place setting at our picnic table themed spread. Another great way to add flair to a BBQ is to string up some lights around the deck like the patio string lights from Christmas Lights, Etc. You don't need anything fancy to throw a fun BBQ party and these pinwheel napkins are very inexpensive way to add a lot of flair to your table. Once you know how to fold a pinwheel napkin it's not difficult!
Step 1: Spread your napkin or bandana flat on the table.
Step 2: Fold each corner in to form a square.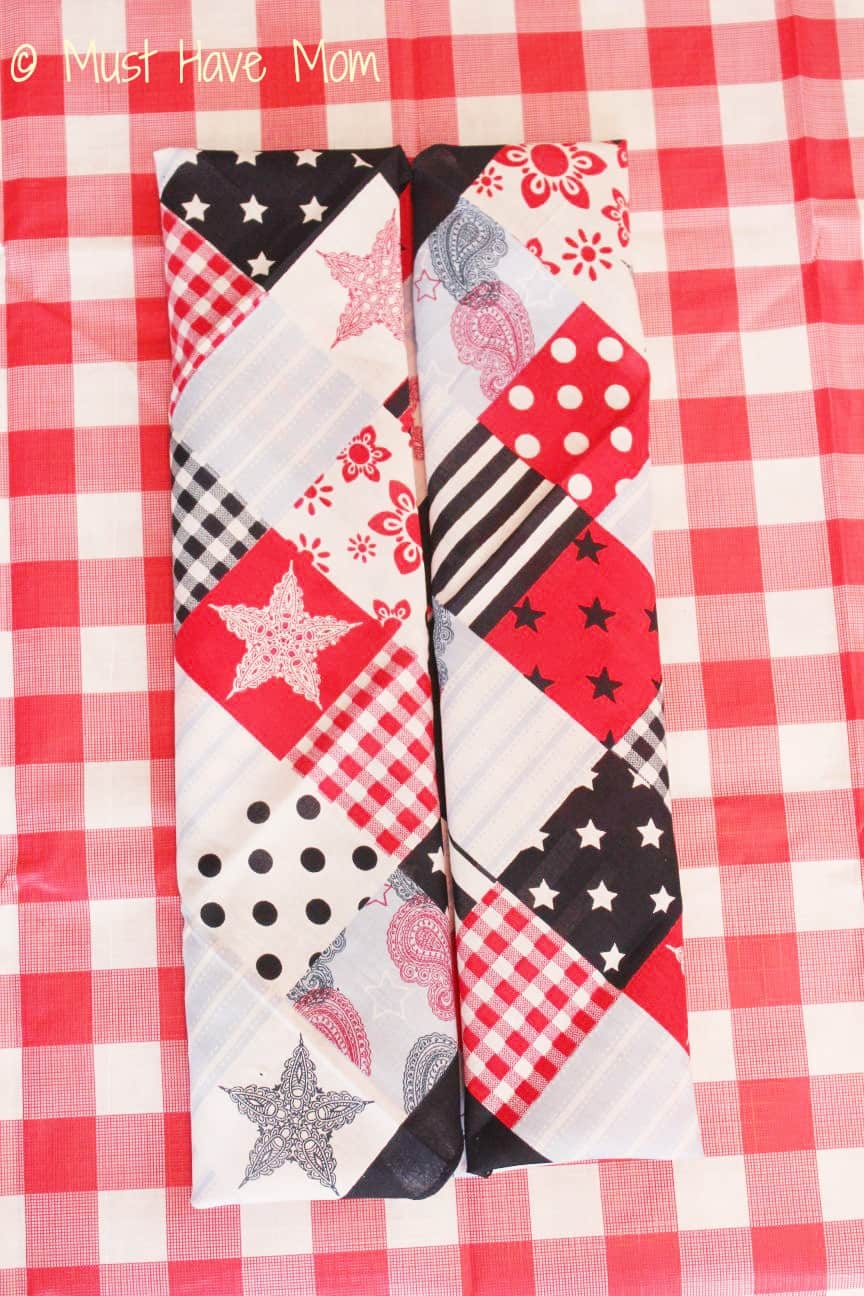 Step 3: Fold in each outer edge to form a rectangle.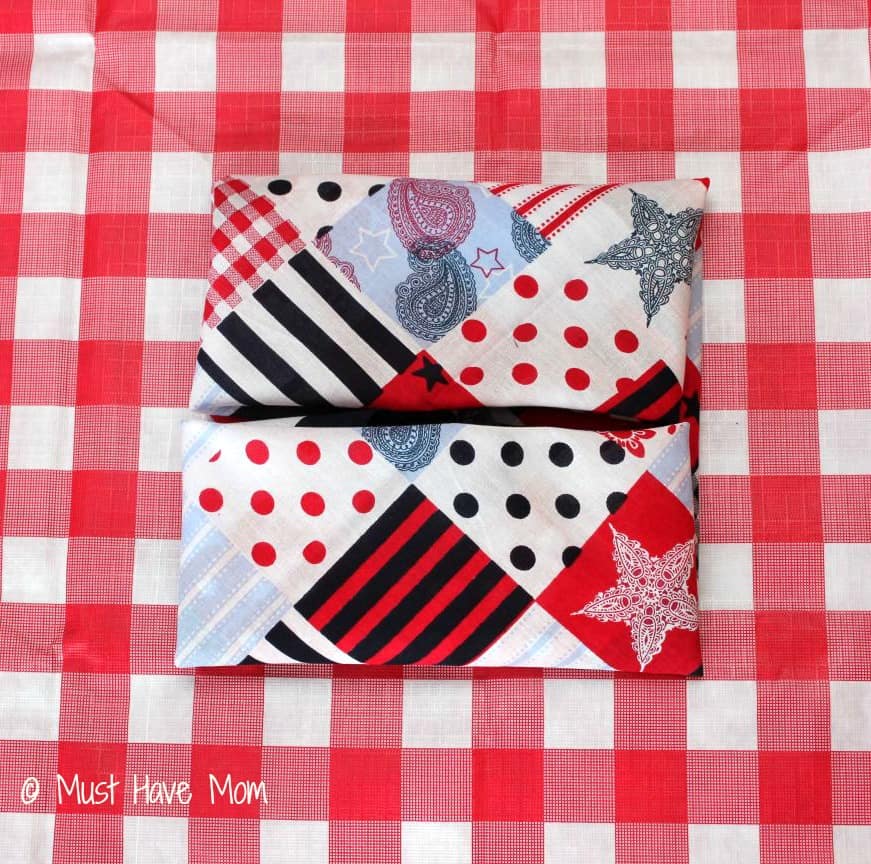 Step 4: Fold down the top and fold up bottom so it looks like the above picture.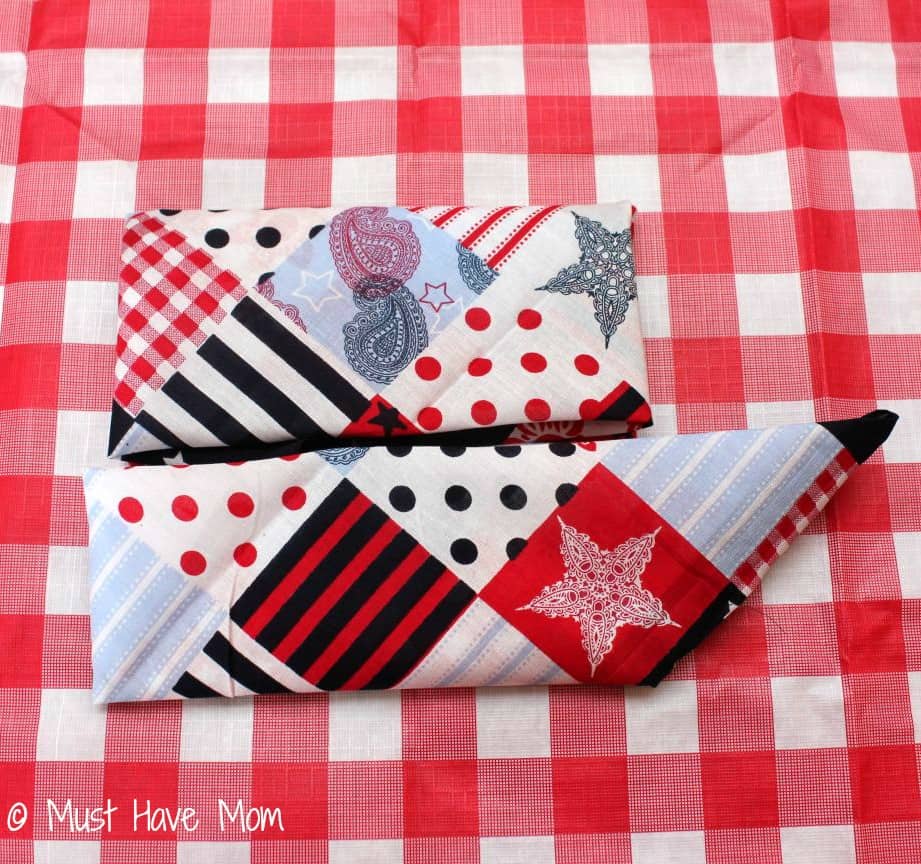 Step 5: Pull out the triangle fold from the bottom right corner.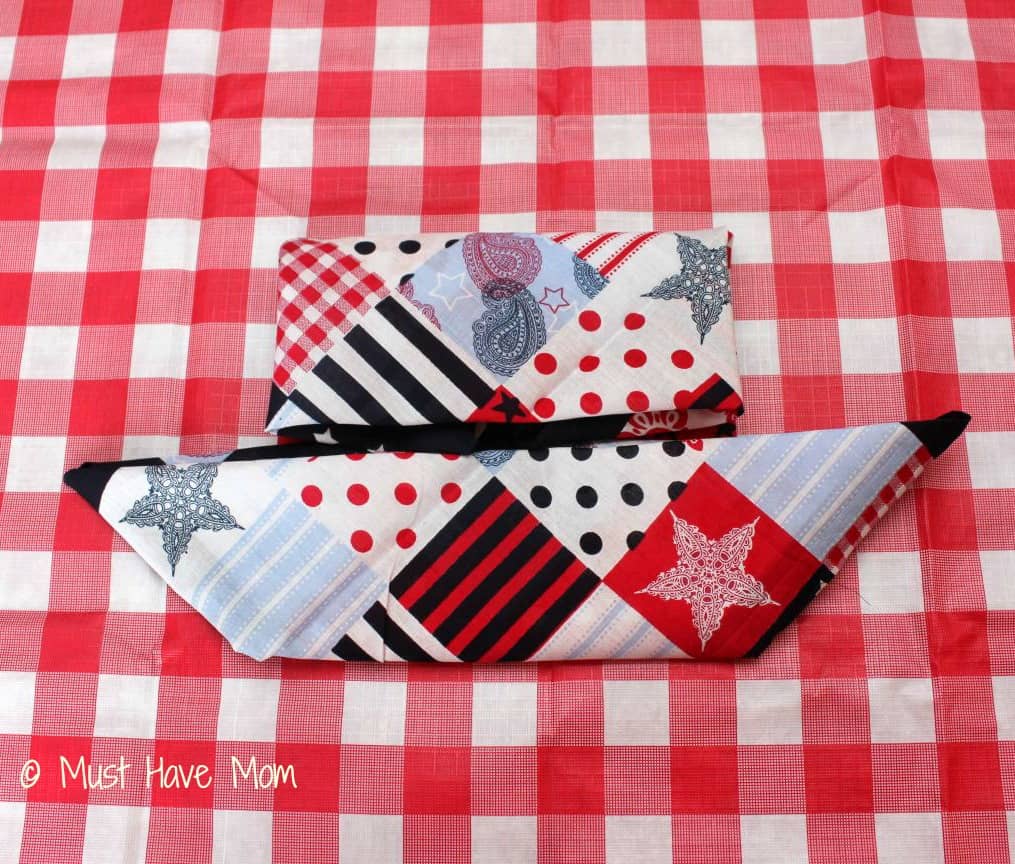 Step 6: Fold out the opposite corner so it looks the same.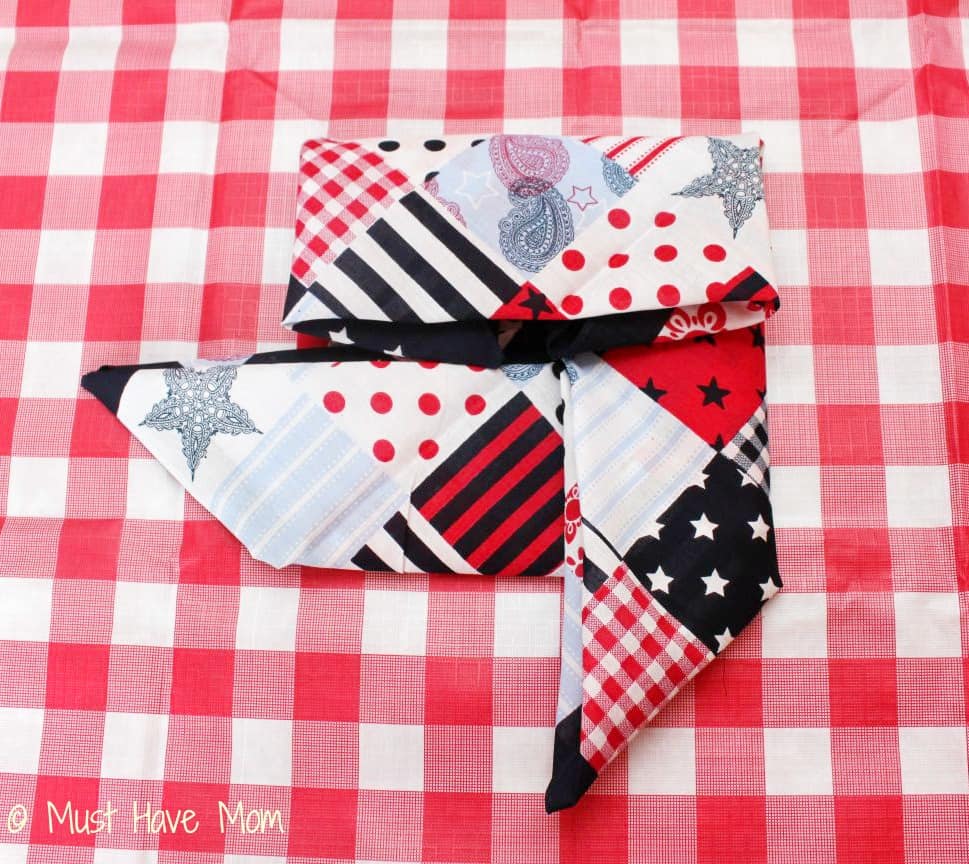 Step 7: Fold down the right triangle.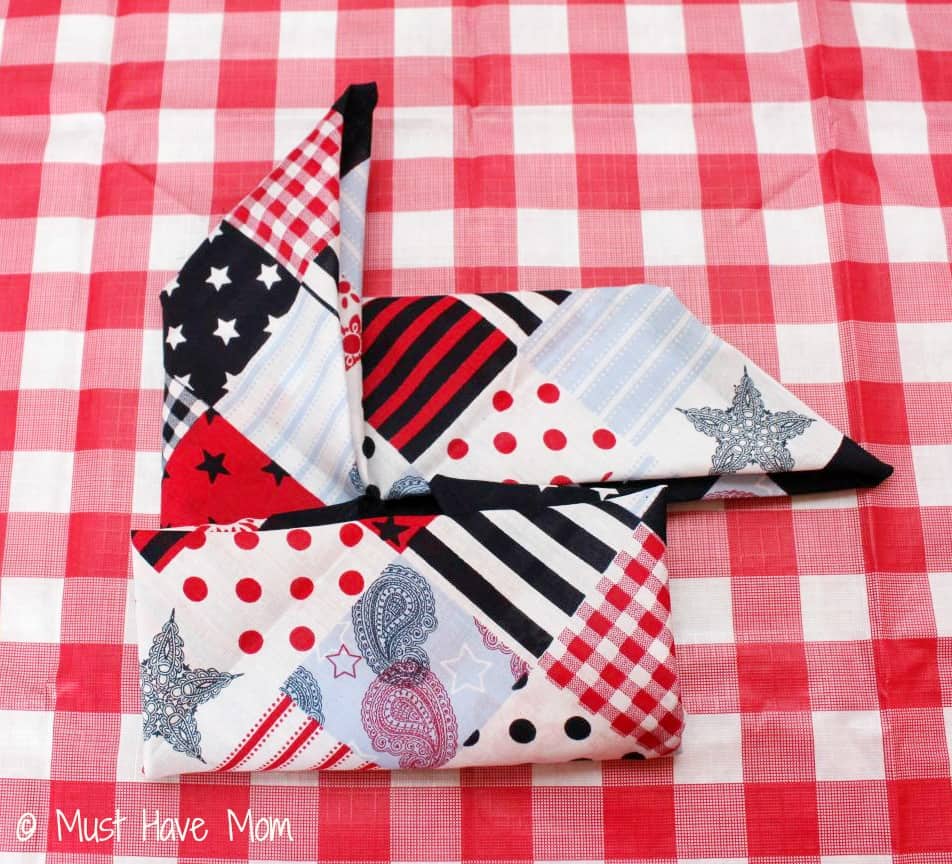 Step 8: Rotate to the opposite side so that the side you were just working on is now at the top.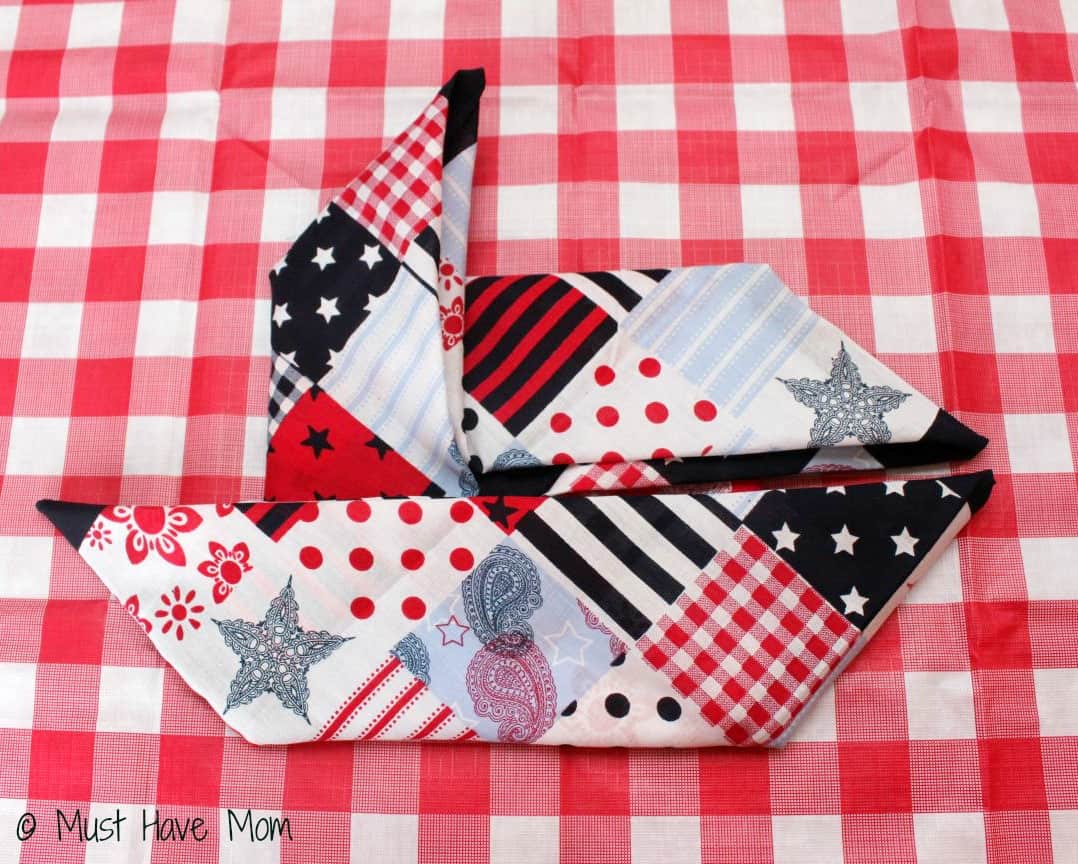 Step 9: Repeat the same steps as above, pulling out each triangle from each corner.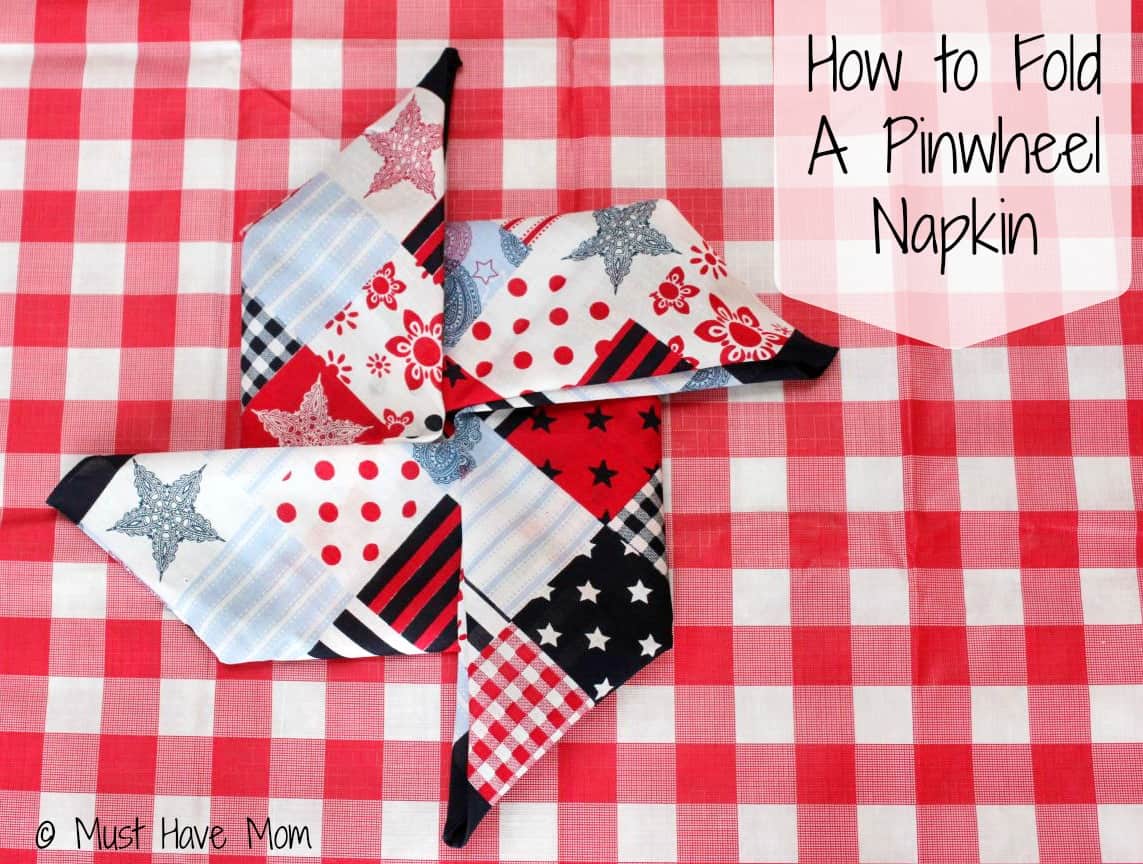 Step 10: Fold down the right corner and you are done!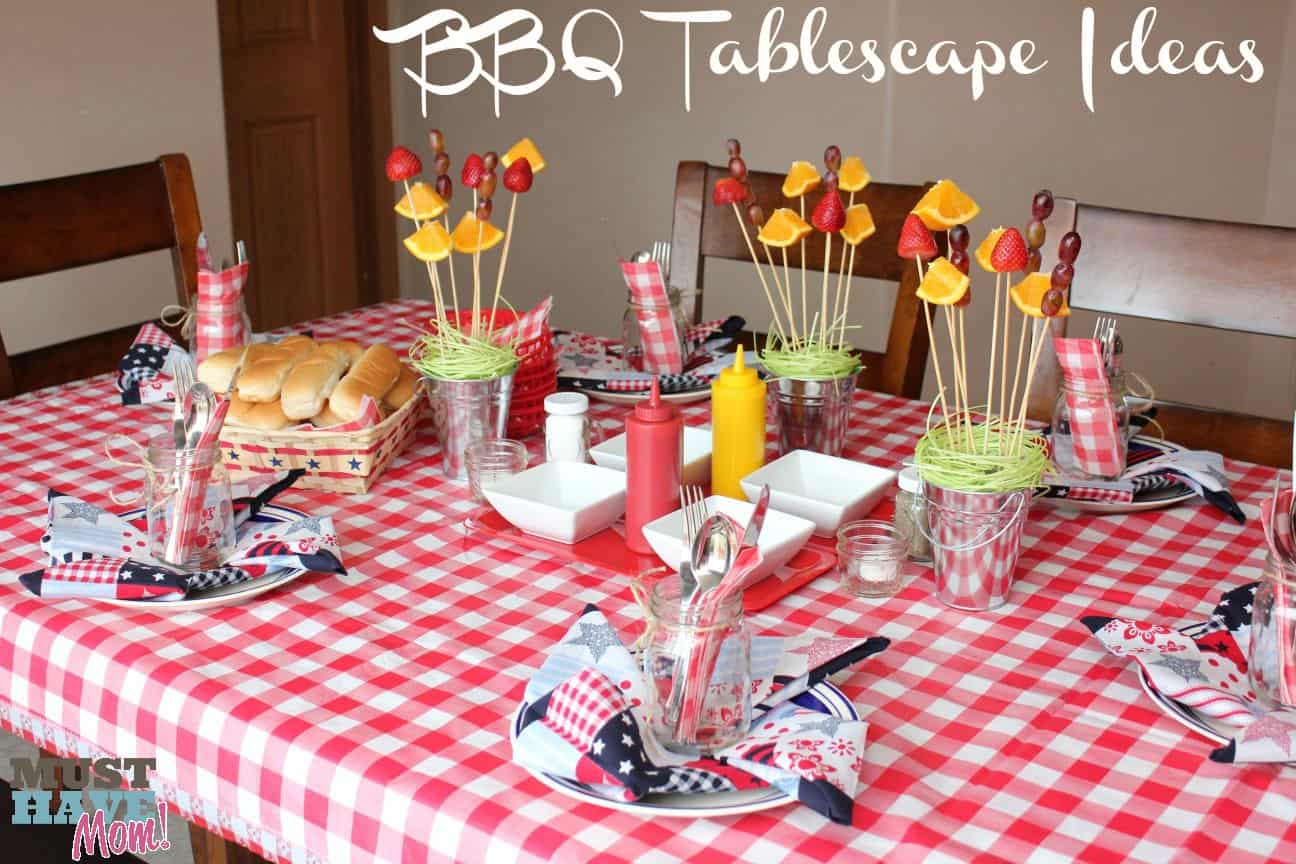 For more great BBQ Tablescape Ideas check out my post! There is so much you can do with a BBQ! I love the fruit planter centerpieces and the fun color scheme. You can do this on a tight budget too! A lot of these can be found at the dollar store! Get my BBQ recipes here.