Take A Ride With Me In The Mazda CX-9!
I was fortunate enough to attend the Mom2.0 Summit in sunny Laguna Beach, CA this year and was thrilled to have this gorgeous Mazda CX-9 waiting for me when I arrived. I was excited to drive it and test out its features mainly because we have a family of 5 and this sleek SUV will seat 7 passengers! That means that my husband and I can fit all three kids and three of their friends at the same time! Despite all the seating it doesn't look like a big, bulky SUV. I couldn't wait to take it for a spin and see how it performed.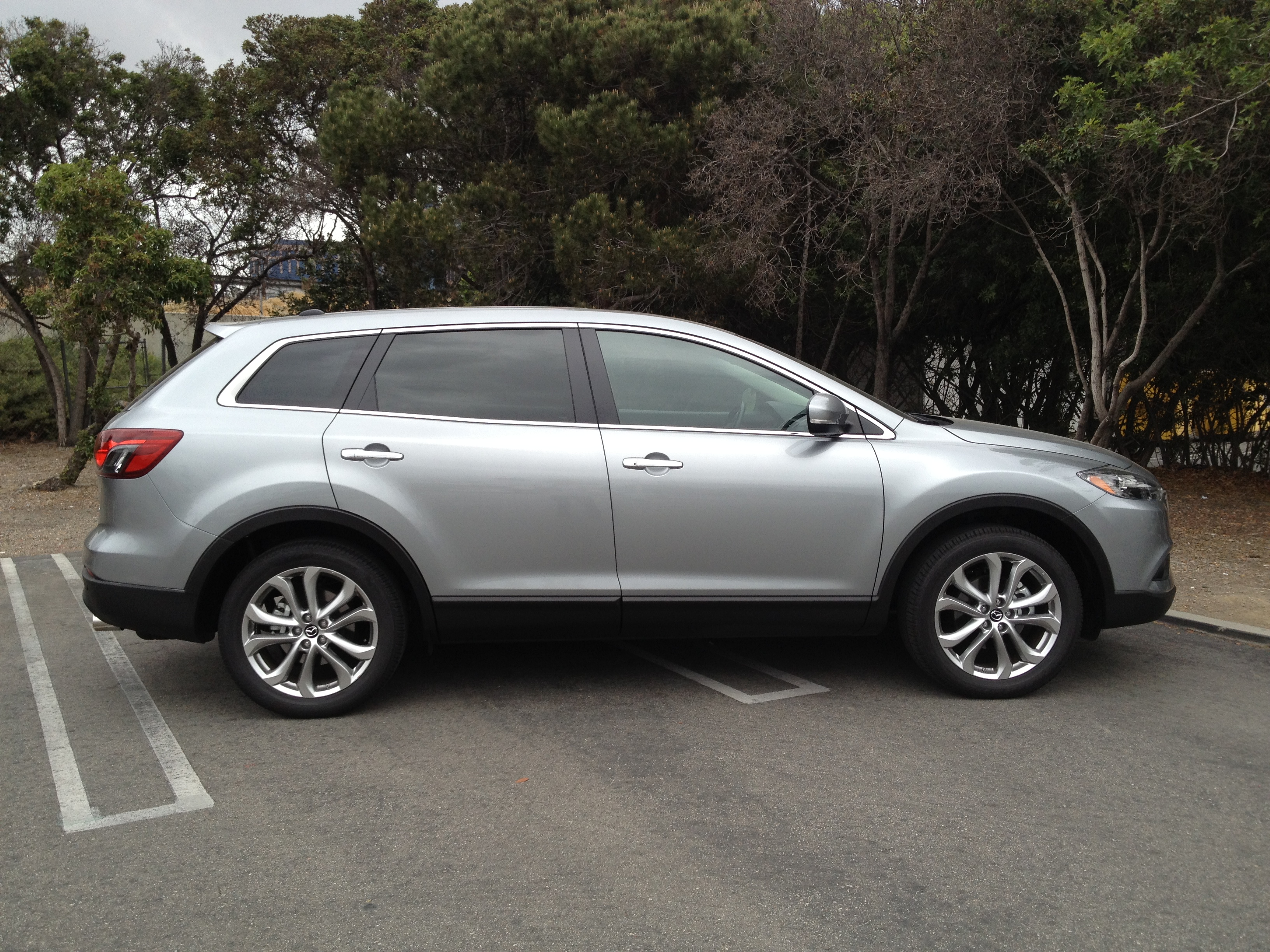 My first big discovery happened before I even started the vehicle. This Jetson style key fob which allows you to simply take the key fob with you and have it on you when you start the vehicle. The "key" in the ignition stays in place at all times but only works when the key fob is nearby. This was new to me and I really enjoyed not having to keep track of the key and just toss the key fob in my purse and go.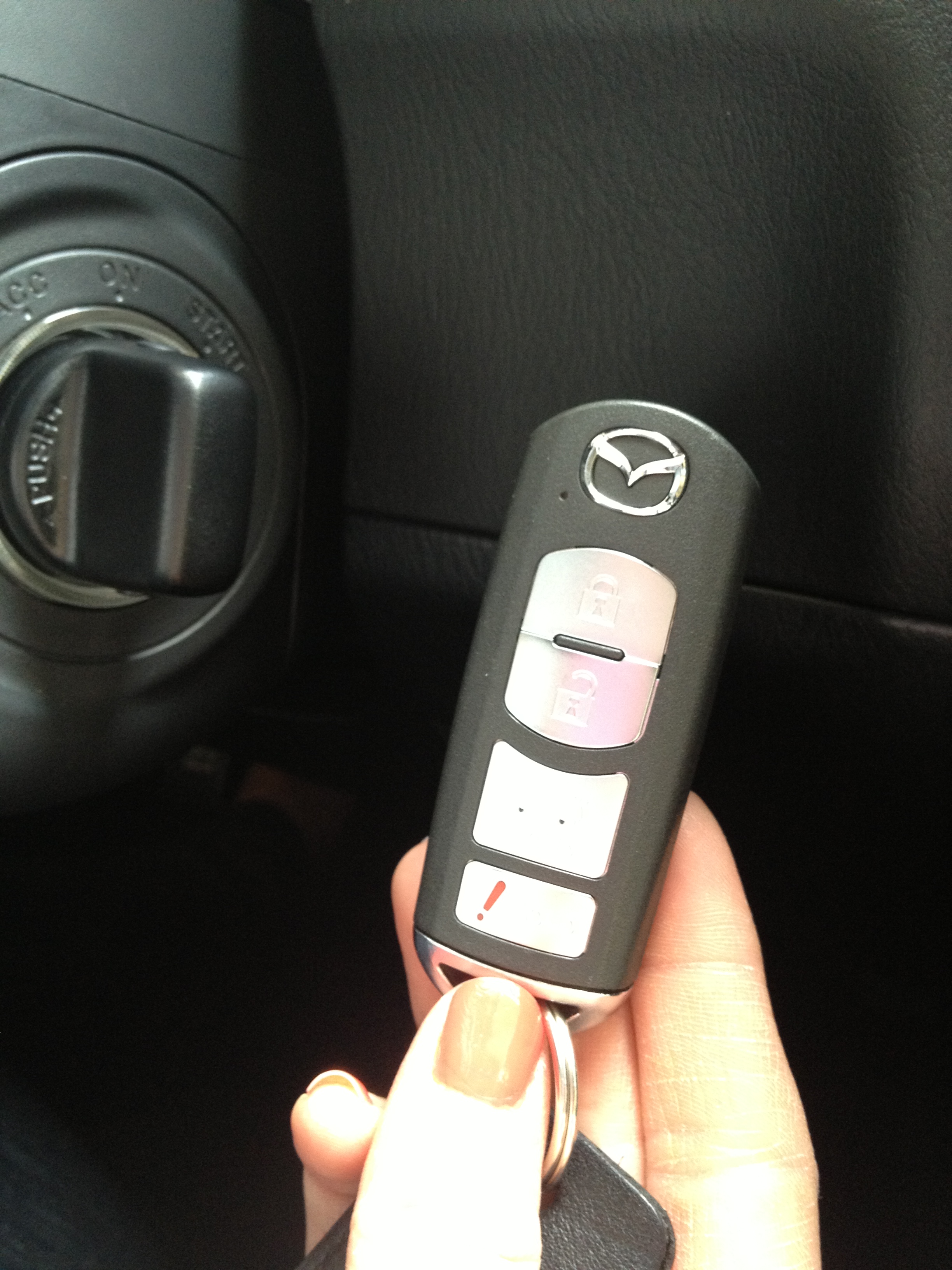 Another favorite feature of mine is the navigation system. I would have been totally lost in CA had I not had this wonderful display of twists and turns guiding me along my way. It made it easy to just hop in the vehicle and punch in my destination. It had me to my hotel, with a stop for food along the way, without issue. It gave me confidence to drive around CA without the fear of getting lost by myself in an unknown city. It was easy to use and the directions were clear. I also liked that it had points of interest on it. I could easily look for nearby restaurants to satisfy that late night Chipotle craving I had.
The temperature controls were within reach and allowed for dual climate control. That's a must for my husband and I as I'm always cold and he is always hot! Under the center armrest you will find a USB charger hidden away. That means you can charge your phone with just your USB cable rather than having to purchase a car charger.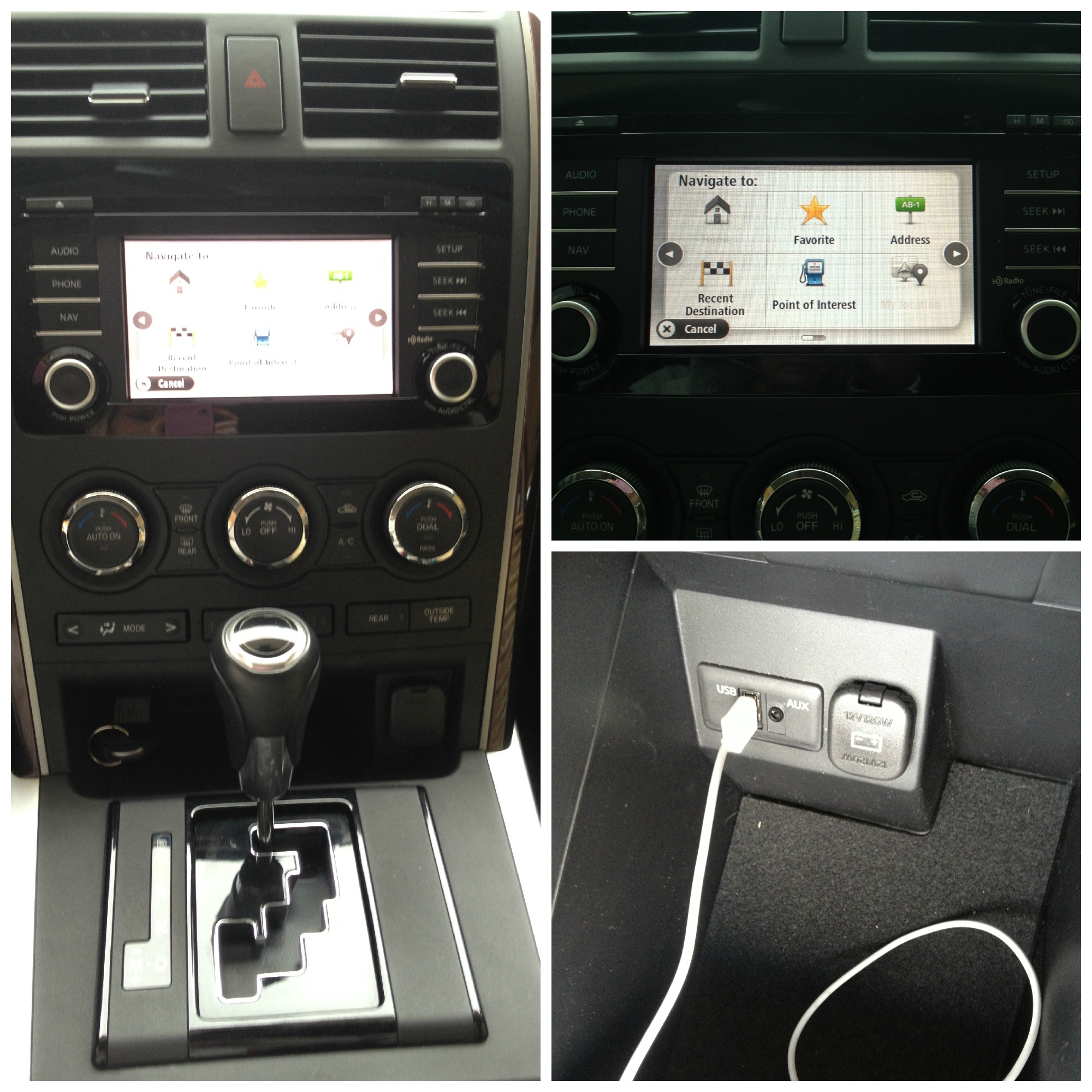 With three row seating you can easily fit 7 passengers in the Mazda CX-9. Once you have them all packed in you still have room for an enormous suitcase (and a few more) in the back. The interior is luxurious and comfortable too.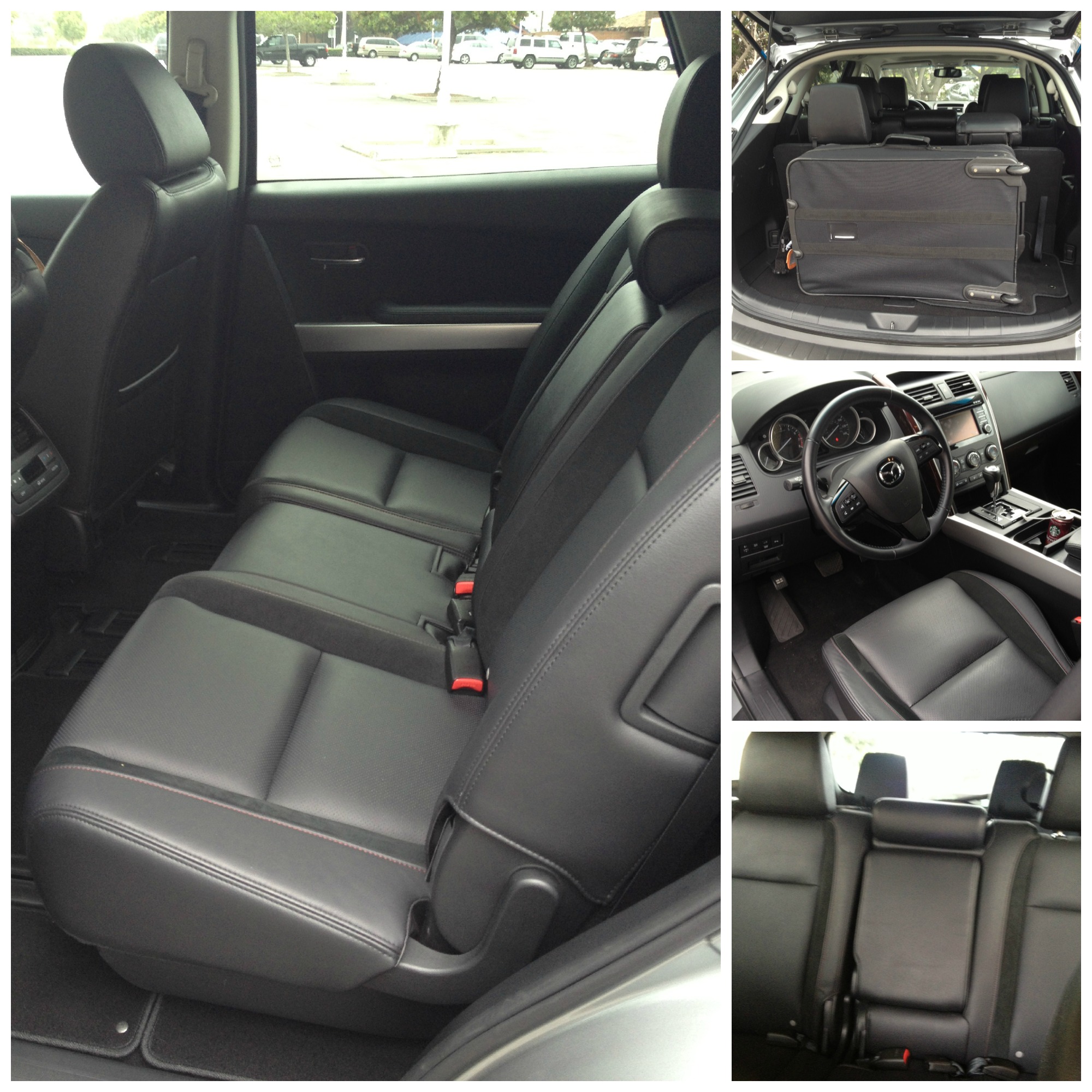 One of my favorite features of the Mazda CX-9 was the blindspot detection. It uses motion-detecting technology to scan your blindspots. If it detects a vehicle in your blindspot when you initiate a turn signal, it sounds a warning chime and illuminates an icon in the corresponding side-view mirror. Driving along 8 lane highways that I was unfamiliar with definitely made me a little nervous. The blind spot monitoring gave me peace of mind and saved me from potentially sideswiping a vehicle more than once. It is by far the one thing I miss most about this vehicle!
Having an SUV doesn't mean you have to pay an arm and a leg at the pump either. With current fuel prices I am always aware of our gas budget. The Mazda CX-9 front-wheel drive models achieve an EPA-estimated 17 city/24 Highway MPG, while all-wheel drive models get an EPA-estimated 16 MPG in the city and an EPA-estimated 22 Highway MPG.
The one thing that really struck me about the Mazda CX-9 was that it gave me all the convenience of an SUV but it felt like driving a car. It is very maneuverable, it is not intimidating to drive and it handles SO well. It takes turns tightly, responds quickly and feels smooth.
This is definitely the sleek family SUV that I would be looking for. It accommodates large families while still retaining everything I love about smaller vehicles. You can learn more about the Mazda CX-9 on their website or visit a dealer near you to test drive one.