How to Get A Designer Look WITHOUT The Interior Decorator Price Tag
This is a sponsored post written by me on behalf of CORT. All opinions are 100% mine.
Have you ever visited a friend's home and wondered how they make their decor look so well put together? Some people just have a knack for decorating and many people find that they just don't know how to achieve the look they want. Whether you are looking to achieve a certain look, or you are moving into a new home and have a blank canvas to fill, I have found a way to get a designer look without the cost of hiring an interior decorator.


Most people dread moving into a new home and having all of the work surrounding a move, especially if you move often. There's a solution for that as well! Cut down on the work of the move and still have a beautiful, move-in ready home! I'll show you how to do that and more.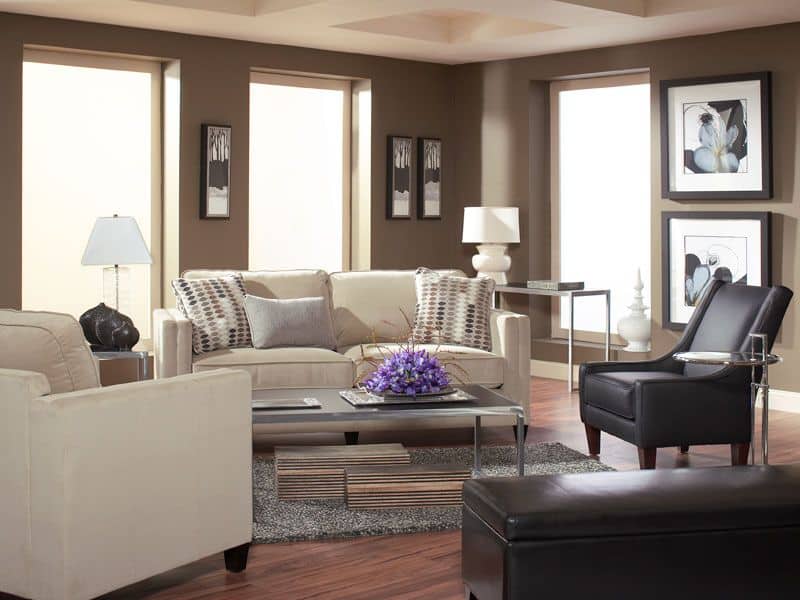 I love the look of this living room design. It combines soft fabrics with rich leather and comes together in a subtle elegance that magically combines feminism and masculine touches. It's beautiful and cozy. But how do you put together a look like this?
CORT Furniture Rental offers this entire living room as a beautifully assembled package deal in one of many room rental packages they offer. Haven't heard of CORT Furniture Rental before? I hadn't either until I started researching ways to make a room look like an interior designer had assembled every element. I discovered CORT and found that not only can it offer up room-ready packages, but it also is an amazing solution for people moving and needing to fill their new home with cozy, move-in ready furniture!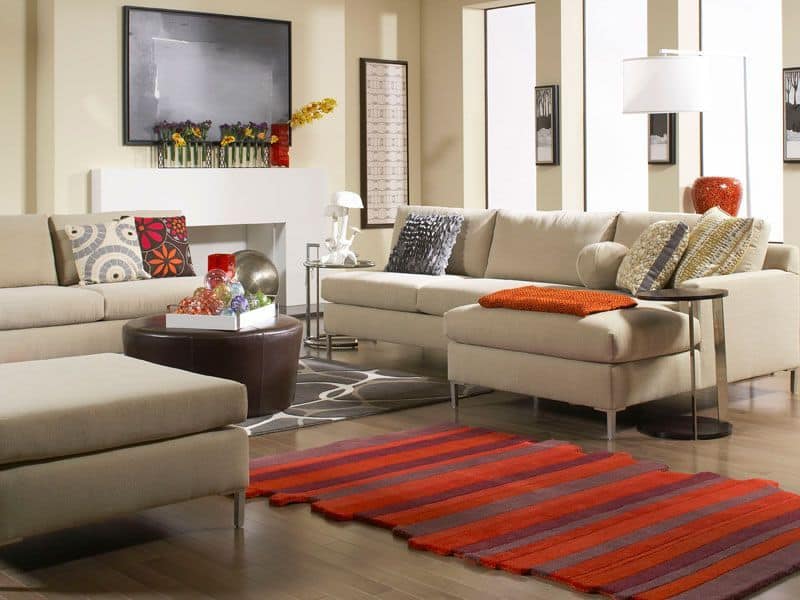 The really amazing thing about CORT Furniture Rental is that they deliver and set up your furniture and when you no longer need it, they'll pick it up and haul it away. This totally eliminates the work on your end and it also eliminates moving with a lot of stuff in tow. You'll no longer have to cart furniture across the country.
Whether you are in the military, are a college student or you are moving into a new home, CORT is perfect for you! Whether you are staying short term or long term, they have packages and options available for all timeframes! By choosing to rent furniture you eliminate the burden of hauling your furniture with you every time you move.
Browse their room ready packages and choose an entire room setup, put together by expert designers or choose things piece by piece to fill in the gaps of what you need. I absolutely love browsing their furniture packages. They are so beautifully put together! I'd love to have one in each room of my house.
If you are moving then I strongly recommend checking out their move-in ready packages which allow you to pick and choose options for each room of your house. Can you imagine showing up to your new home with just your personal belongings in tow and walking into a fully furnished and expertly decorated home? That would be amazing!
Check out all of their furniture pieces that are available (even kitchen dishes!) and see what suites your taste. There is an offering for everyone!