How Clean Is Your Water? See OUR Results!
*This post was sponsored by Culligan Water as part of an Integrated Program for Influence Central and all opinions expressed in my post are my own.
Is your water clean? How do you know? We recently had our water tested by Culligan and learned how a Culligan Water Filtration System could solve our water issues. I'll show you what we learned so you can see if that might be the right fix for your water too!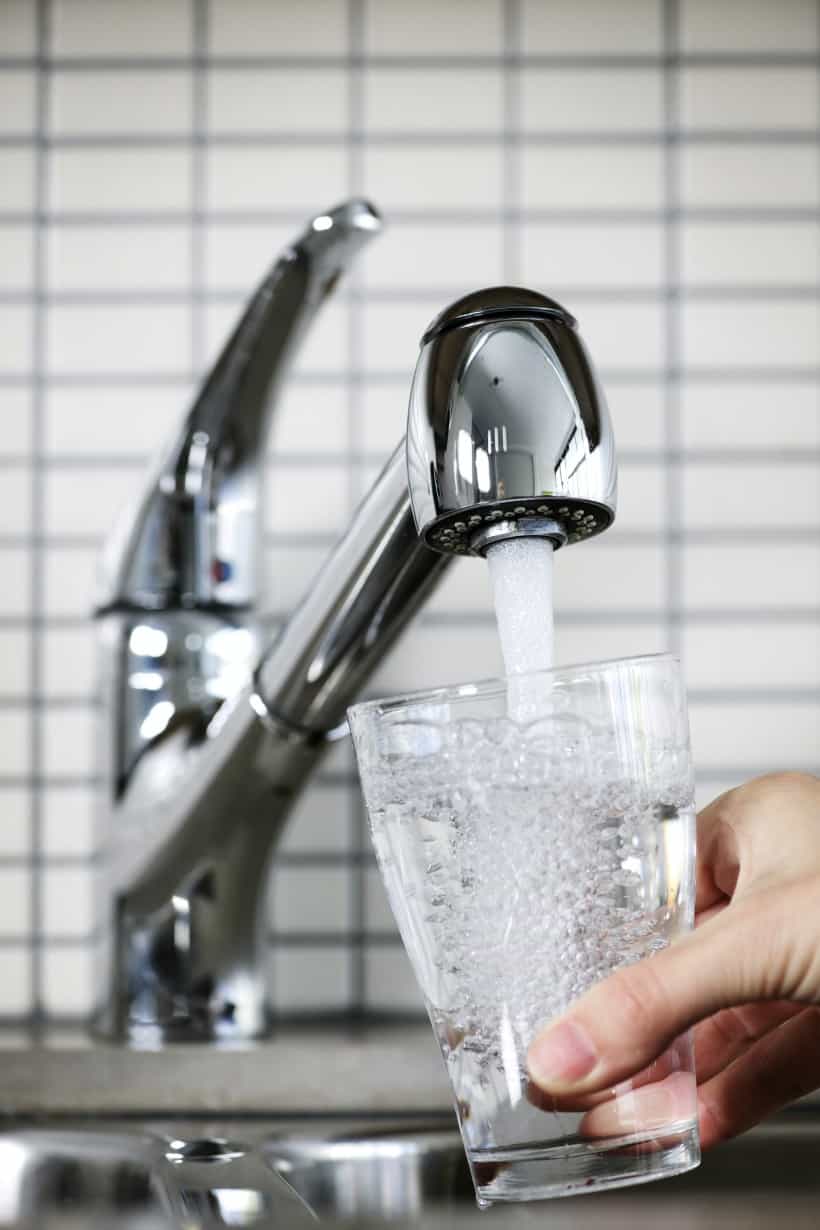 How Clean Is Your Water?
I've known for a while now that we did not have the cleanest water. In fact, I knew we had some pretty major issues that needed to be taken care of but I had no idea where to begin. We live in the country so we have our own well and do not have city water. We have had some pretty serious issues with black sediment in our water. It would turn our toilets black and the tub would be black after the bath water drained. This was cyclical and happened when our house water filter needed to be changed which was quite often. We also had an odd smell at our kitchen faucet, but only with the cold water. We solved this by using hot water for everything (including washing our fruits and veggies). Which obviously wasn't a solution at all.
After trying a few things on our own we quickly realized we needed help from a professional. We wanted someone who specialized in fixing water issues and we found that Culligan Water is a world leader in innovative water filtration systems and softeners for the home and business. We decided to give them a call and see what they could do for us.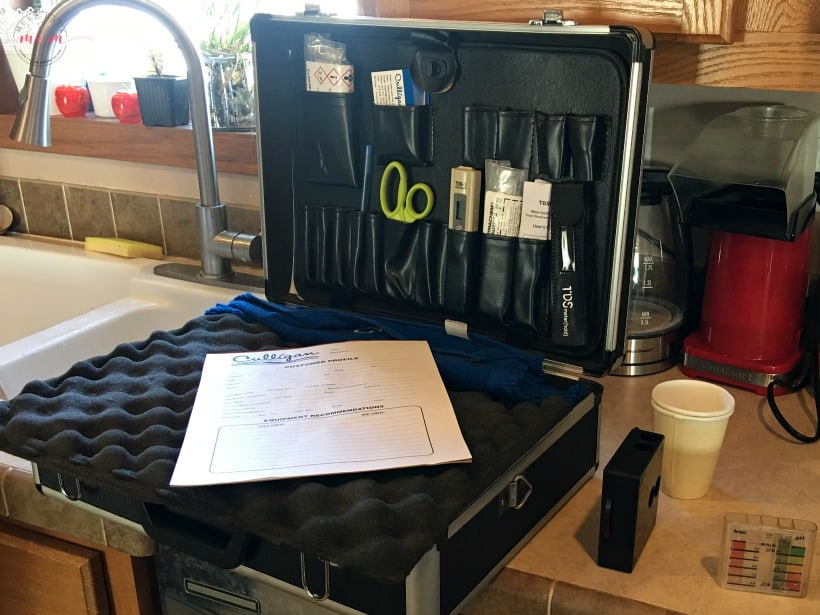 Culligan Water Test
When the Culligan service technician arrived he was friendly and polite. He brought a water testing kit with him and what happened next was so intriguing. He tested our water and instantly shared the results with us. It was so interesting to see what was in our water. We found out that we had hard water and he also measured the amount of particles in the water. Drinking water should be under 50 (the lower, the better) and ours was 180! That meant there were a lot of particles (such as lead) in our water and it wasn't in the range for drinking.  TDS means, Total Dissolved Solids.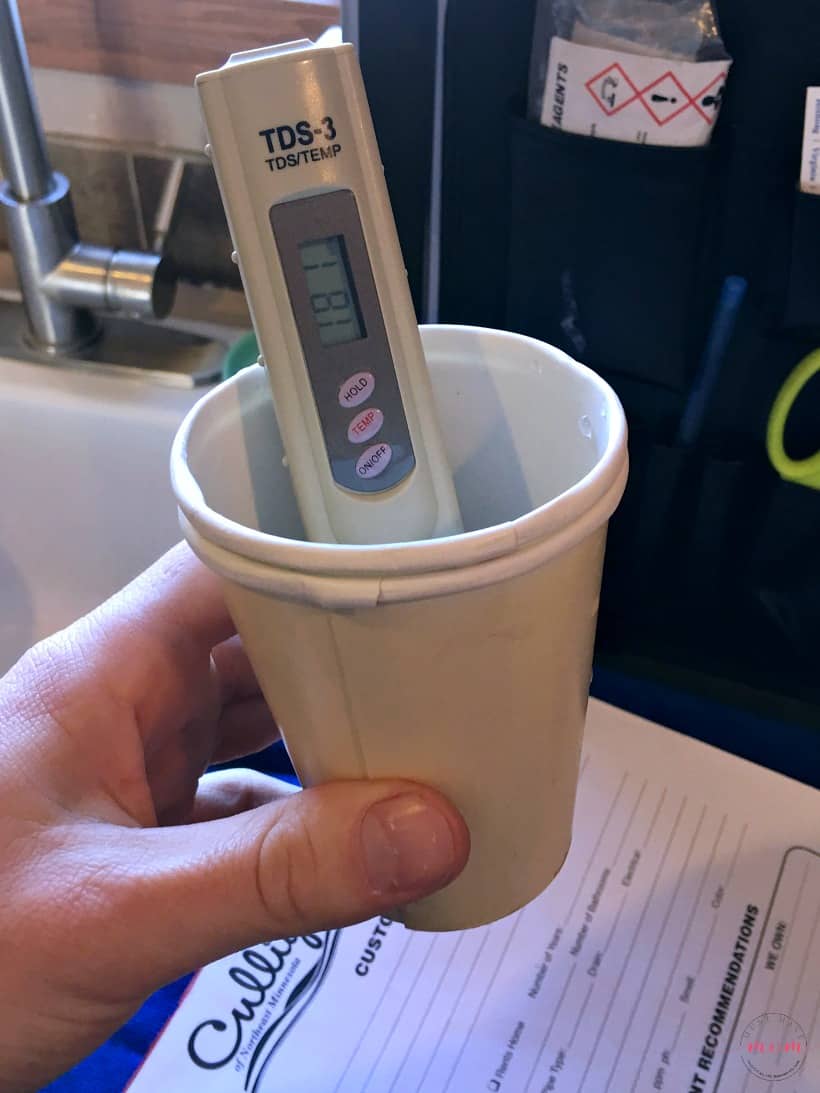 Luckily, after our Culligan technician shared these test results with us he also shared how easily these issues could be resolved. He knew his stuff! I was thankful that I could hand over our water problems to him and let him fix them. With over 80 years of water quality and service industry experience, Culligan strives to help individuals identify their water issues, whether that be hard water, water filtration or taste of their water. Culligan's goal is to provide the best possible customer service experience in addition to leaving you with water you can trust.
How Culligan Fixed Our Water Problems
The solution to our particular water issues was to install a Culligan water softener and a Culligan water filtration at our sink. The water softener would fix the hard water issues and he also added a second filter to the setup so our water particle issues would be taken care of. He chlorinated our water line at our sink to take care of the odor issue. Finally, he installed the coolest Culligan water filter ever at our sink faucet!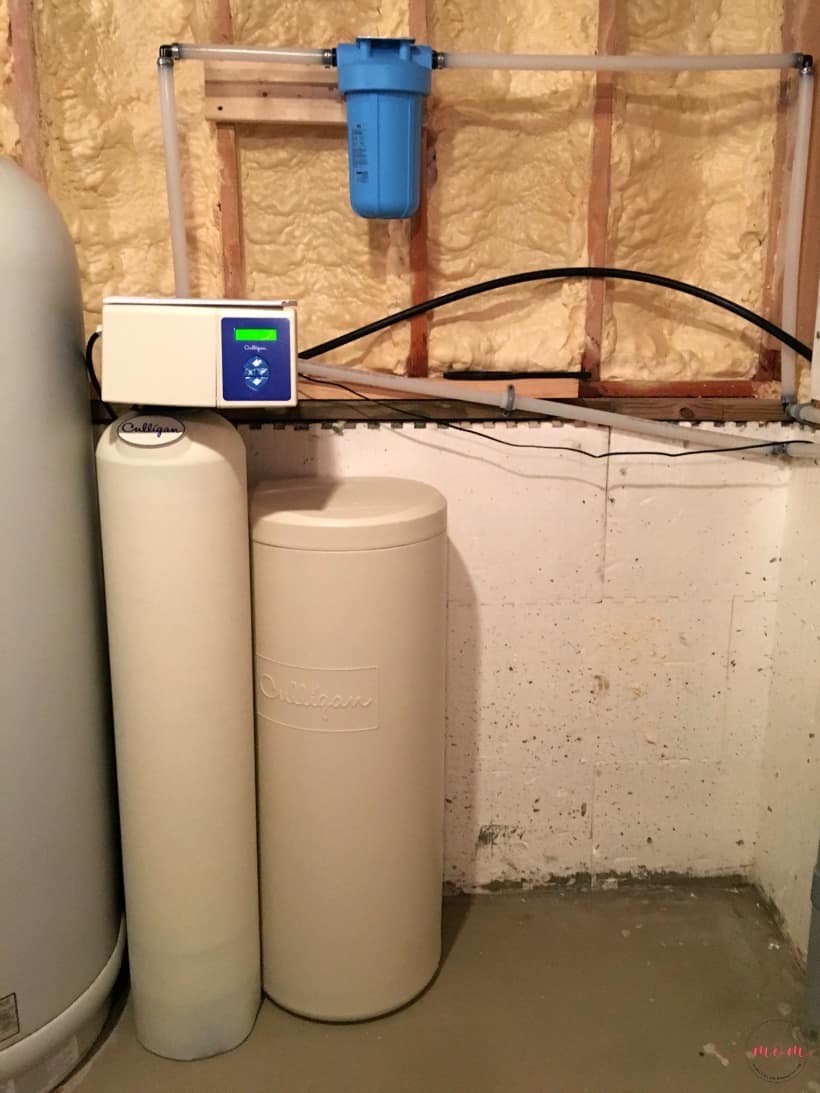 The installation process took less than a day and his work was impeccable. You can tell that Culligan takes pride in their work. I was pleasantly surprised at how little room the Culligan water softener took up in our utility room. It's pretty small and quiet.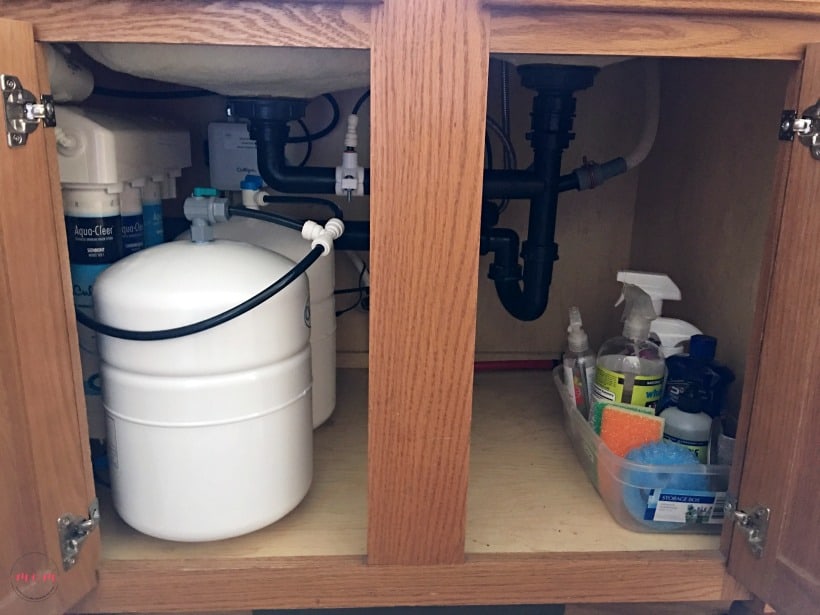 As I mentioned, we didn't drink the tap water in our home, so I was really excited to get a Culligan water filtration system under our kitchen sink. This system is the coolest thing since sliced bread! All of the filter elements are hidden under the sink so you don't change the beauty of your sink and faucet. No clunky faucet filters or countertop systems to worry about. I love that part! Now, here's the even cooler part.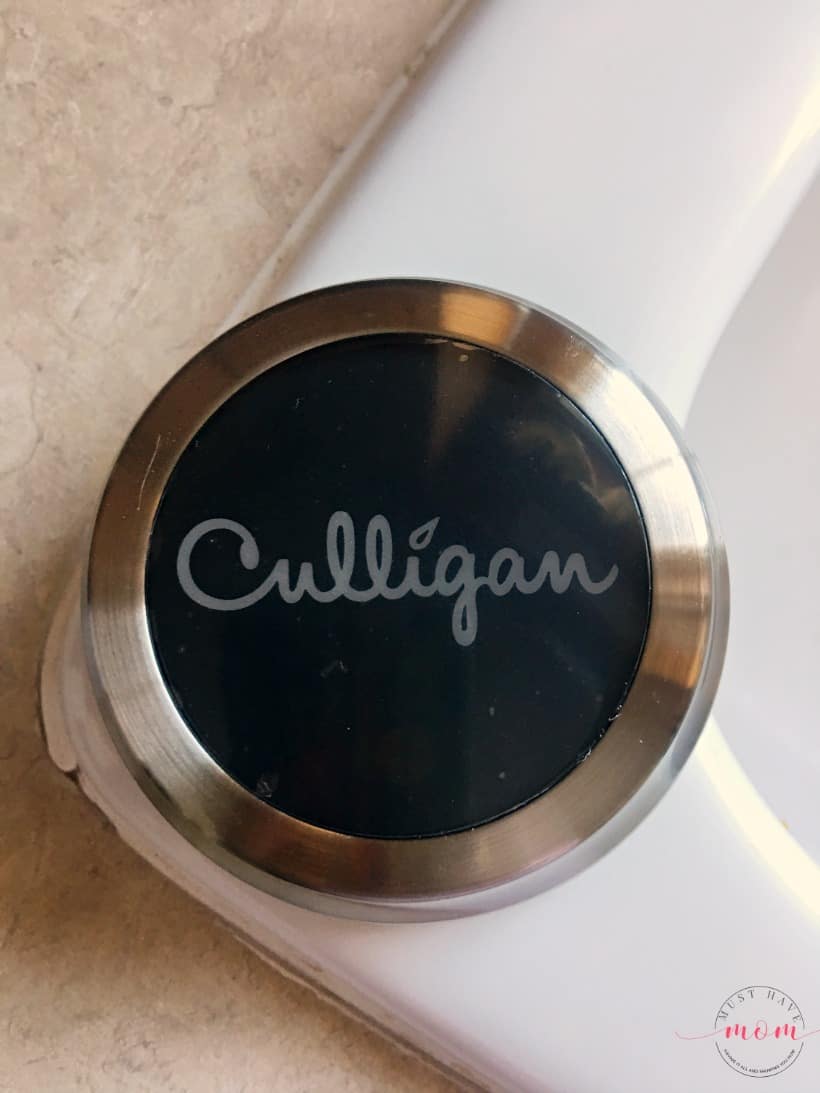 Clean Water At The Touch Of A Button
You simply place a wireless Bluetooth Culligan button anywhere near the sink. When you want filtered water simply turn on the faucet and hit the button! That's it! The water will switch over to filtered water and you can easily fill a pitcher, refill the tea kettle or fill up a pot for cooking. When you're done just switch back by hitting the button again or shutting the water off. This saves your filters so you aren't filtering ALL the water that goes through your faucet, and instead you are just filtering the water that you'll be drinking or cooking with. This will prolong the life of your filters. In fact, our Culligan technician told us we only need to change them once a year! How amazing is that?
I can't wait to see how much these Culligan products transform our water and create clean water every day. No more waiting for the toilets and tubs to turn black! I'll be sharing more of my experience again once I have a chance to really use these products and see the true transformation of our water so stay tuned for more!
Want to see what's in your water? Contact Culligan for a consult to test your water!
Pin How To Make Sure Your Water Is Cleaner