Host The Ultimate BBQ Party: BBQ Party Ideas, Tablescape & Grilling Recipes!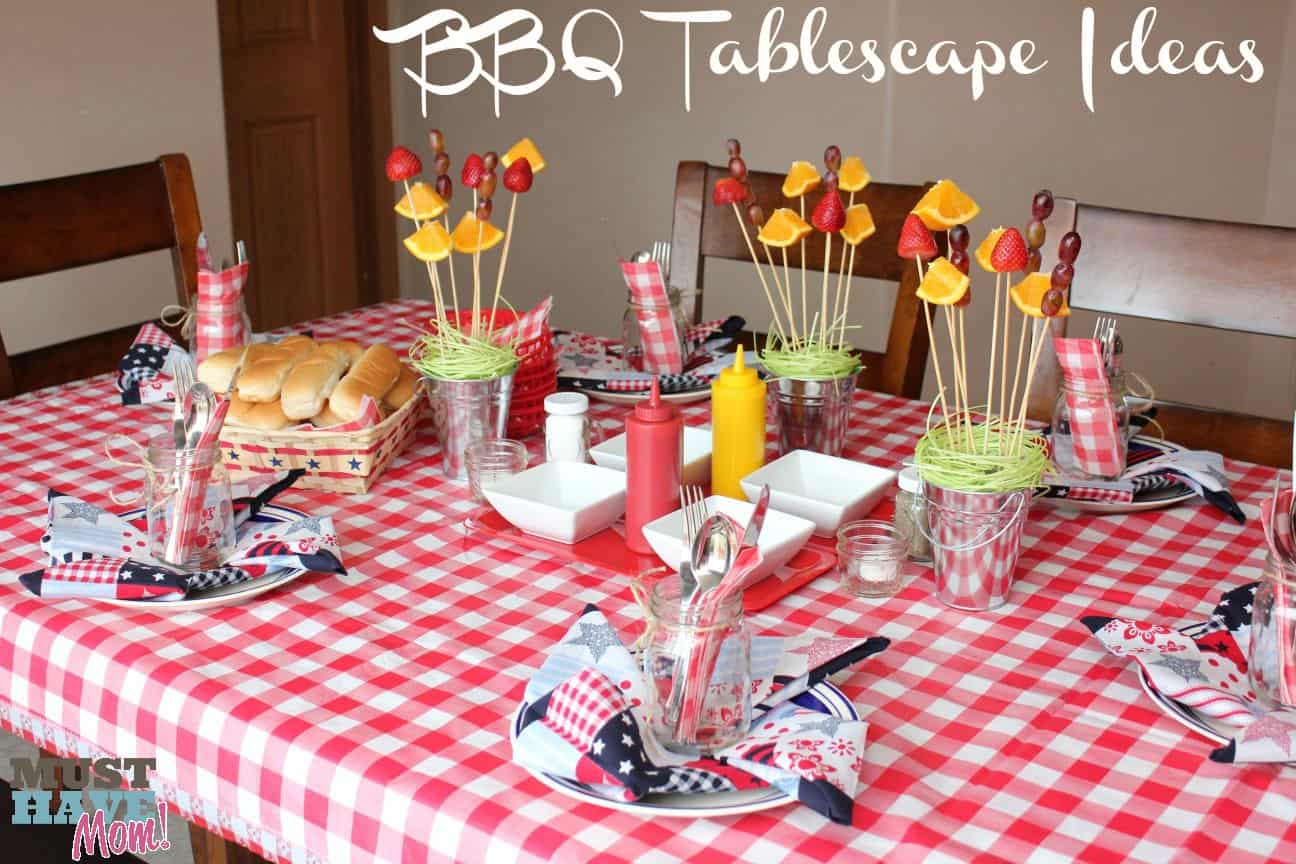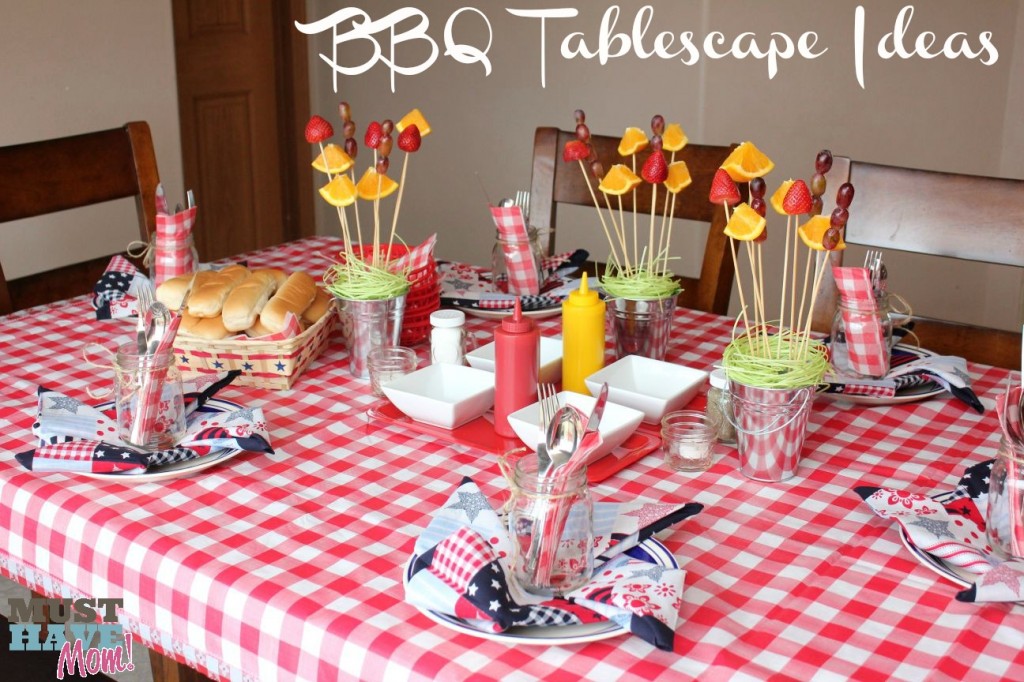 This weekend I hosted a BBQ for my family. We don't get together often enough and after a long Minnesota Winter it was time to come out of hibernation and get social again! I planned a great BBQ for the family, pulled out my grilling recipes and when the weather didn't cooperate, we just moved the party indoors and we had an amazing time. Everyone loved my tablescape ideas so I had to share them with you because they are EASY but make a big impression!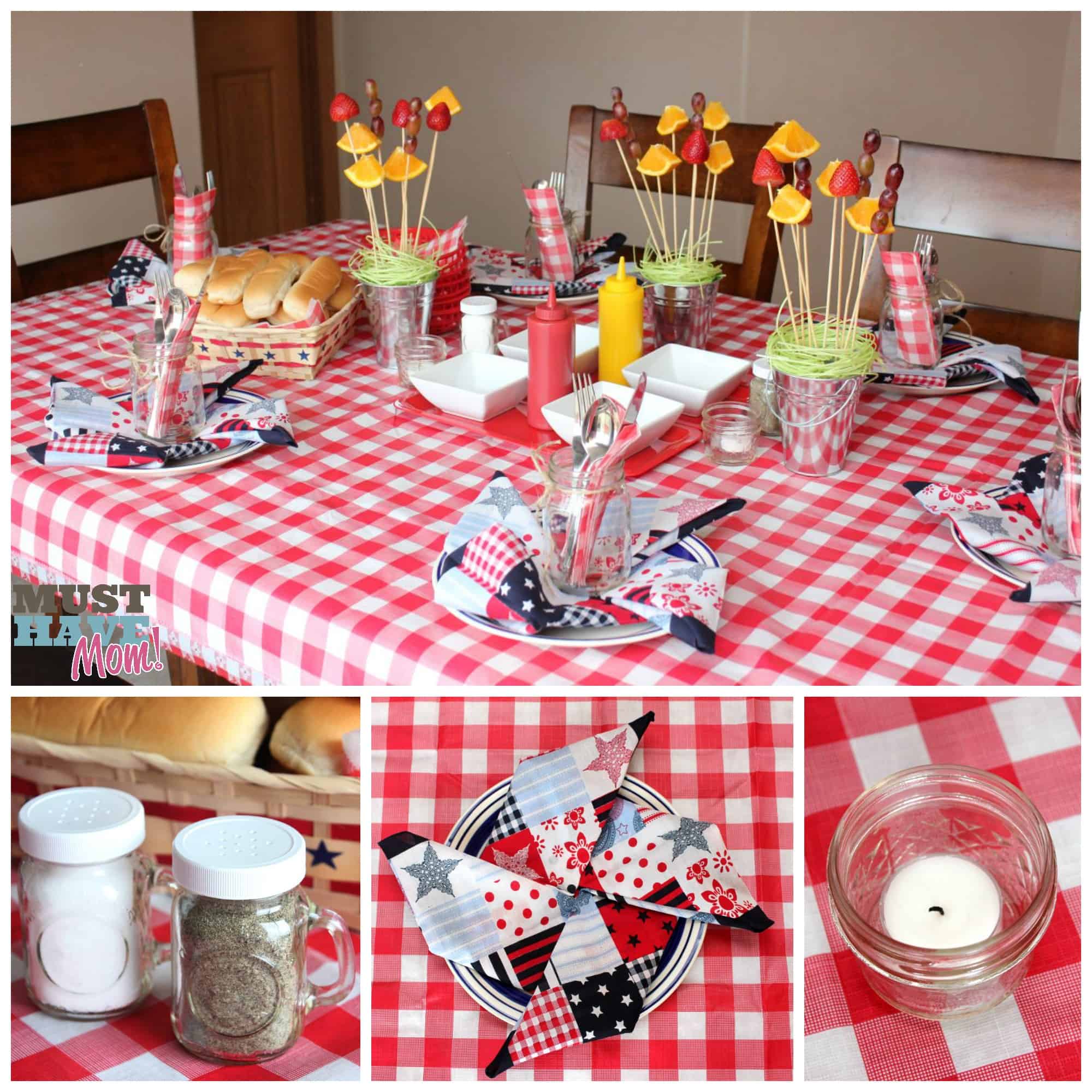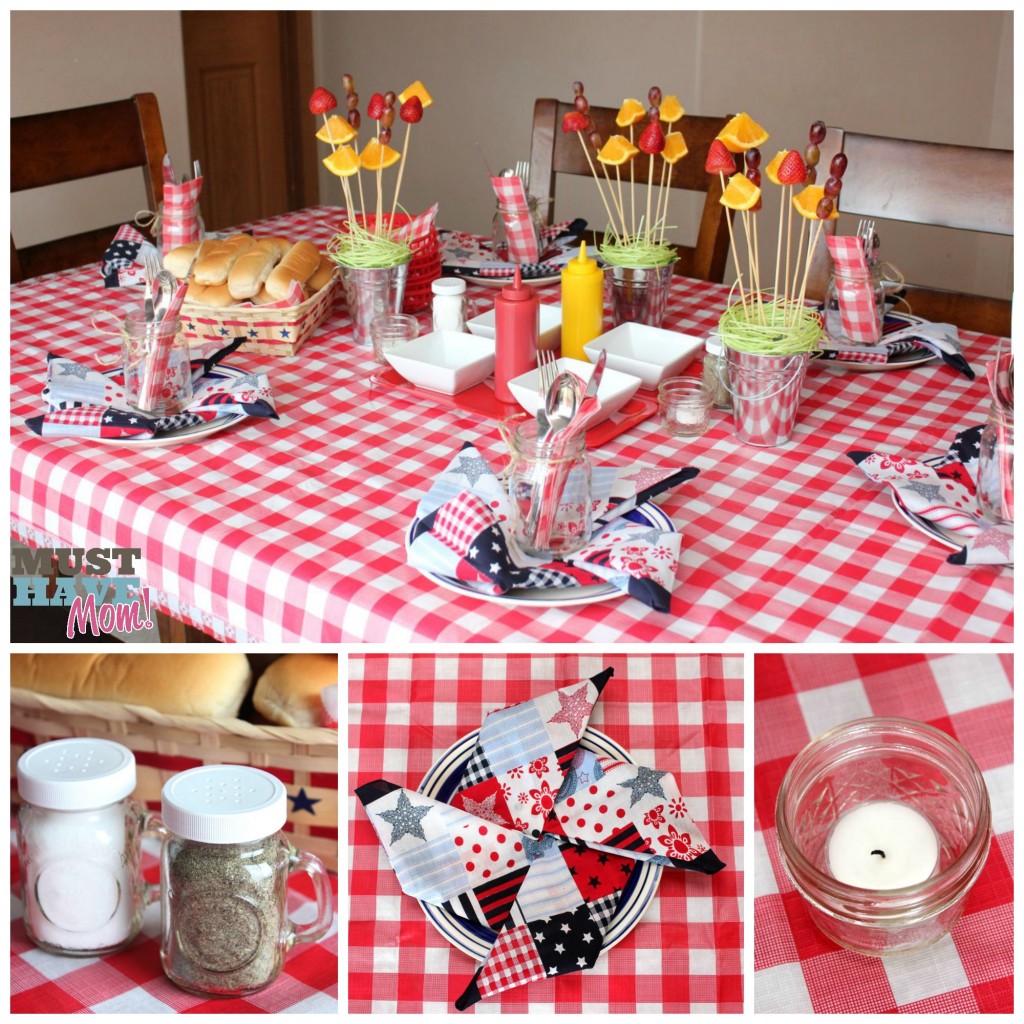 Start with the tablecloth. I went with a standard red and white picnic print tablecloth to set the BBQ mood. I stuck with a mason jar theme and used it throughout my table. I found adorable mason jar salt and pepper shakers for under $1 each at Walmart. I also bought red, white and blue handkerchiefs and folded them in a pinwheel shape and put them on top of each plate. See my tutorial on how to fold a pinwheel napkin for folding instructions. I used a small jelly jar with a tealight in it for my candles.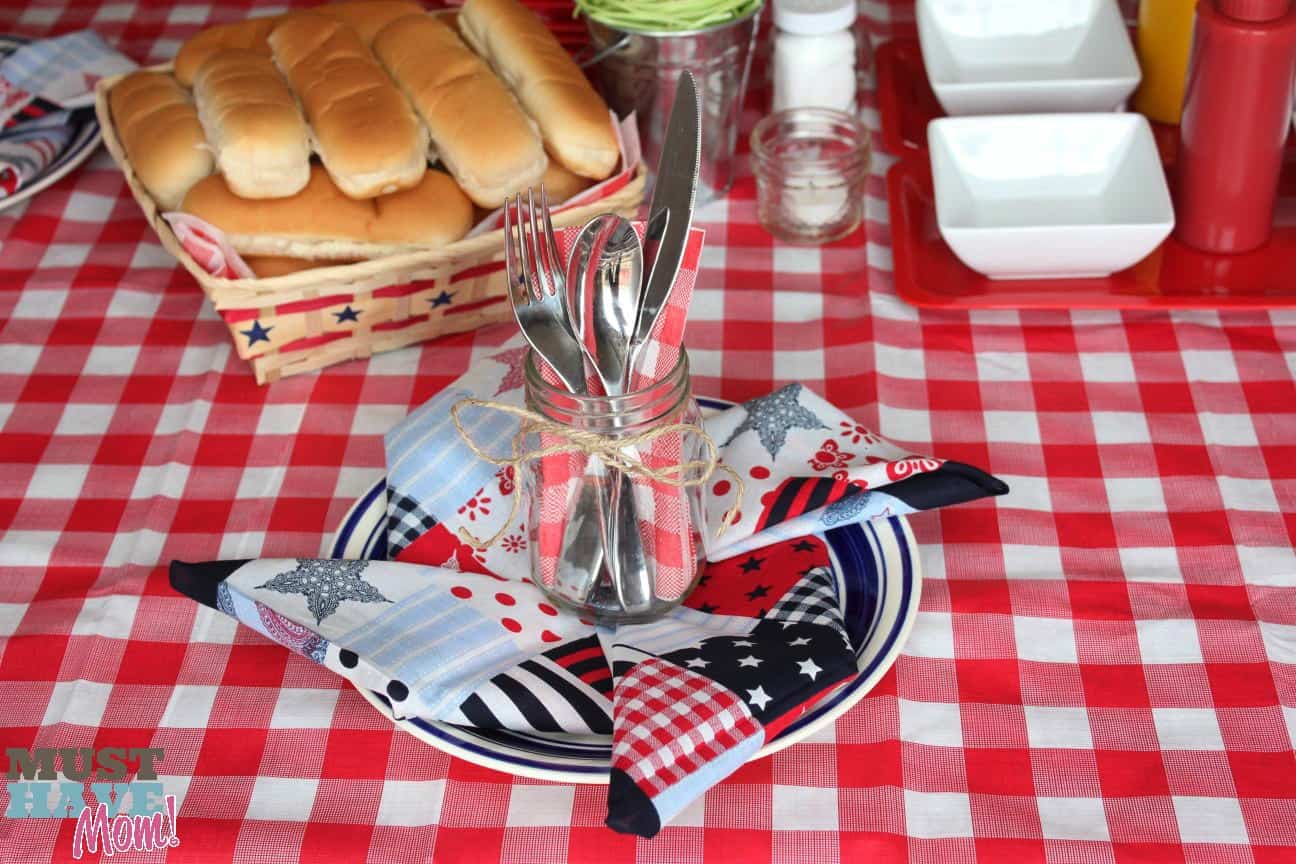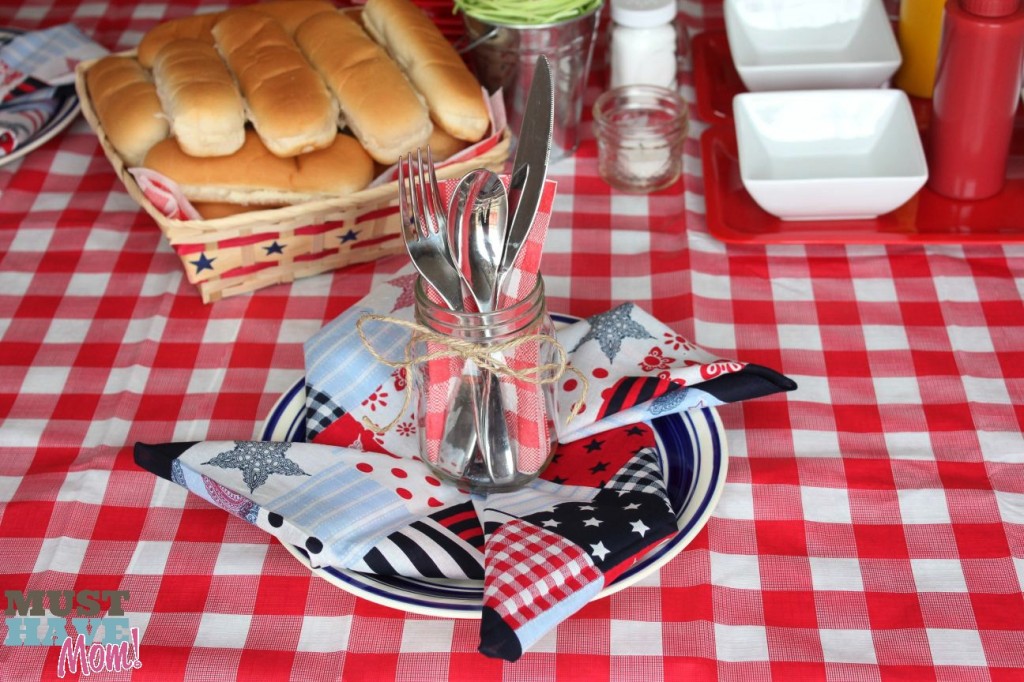 For each place setting I started with a white and blue plate, topped it with a pinwheel napkin and to finish it off I used a mason jar filled with a picnic napkin, silverware and tied with twine. The mason jar serves as their glass and everything is held neatly together inside it. This is great if it is a windy day because you won't have anything blowing away!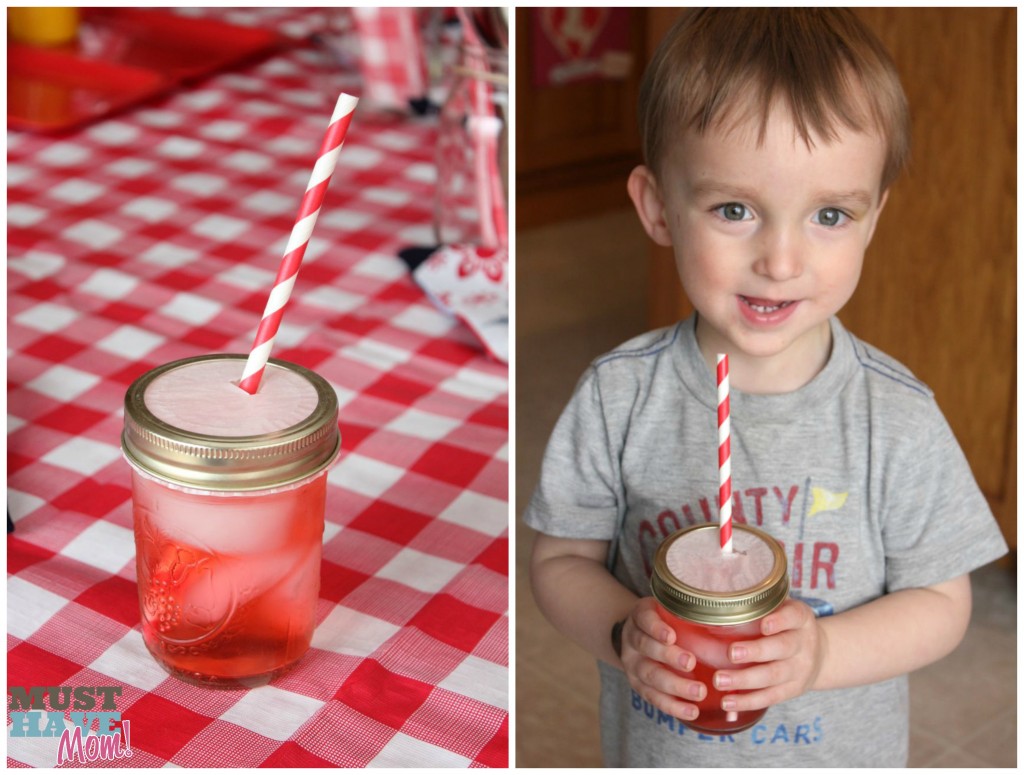 For the kids cups I used a jelly jar and topped it with a muffin liner and screwed the band around it. Then pop in a fun paper straw and they have their own kids cup!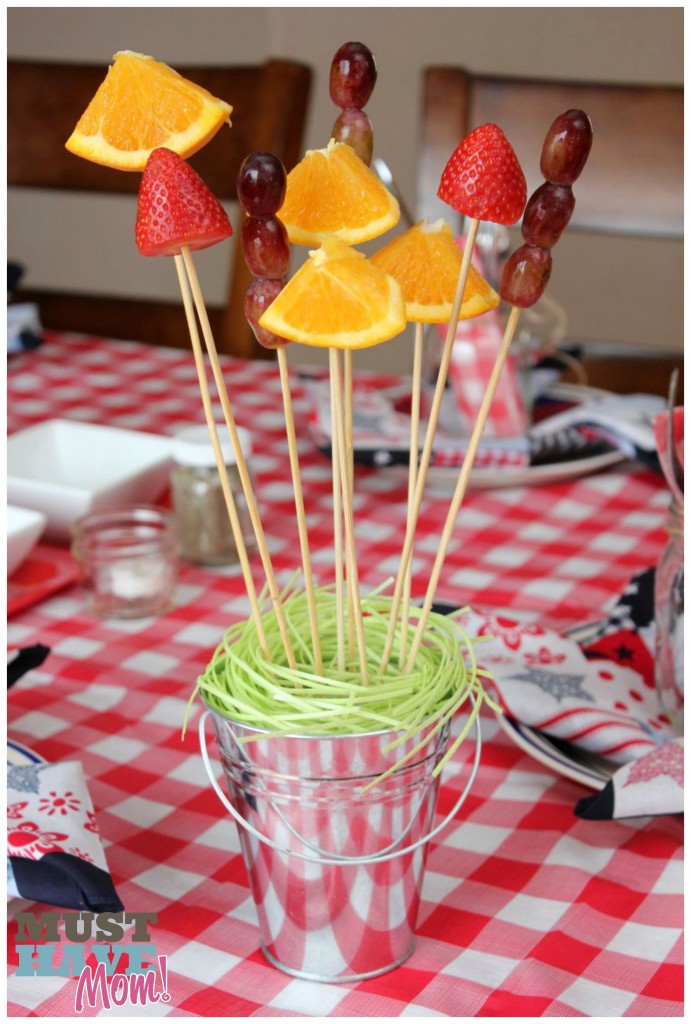 Instead of flowers I chose to go the edible route and use a fruit flower pot arrangement! I started with a tin pail and put floral foam inside. I topped it with edible grass (which I found on clearance after Easter!) and inserted fruit skewers in it. They make for adorable fruit flowers in the center of the table and the kids especially loved eating those fruit flowers!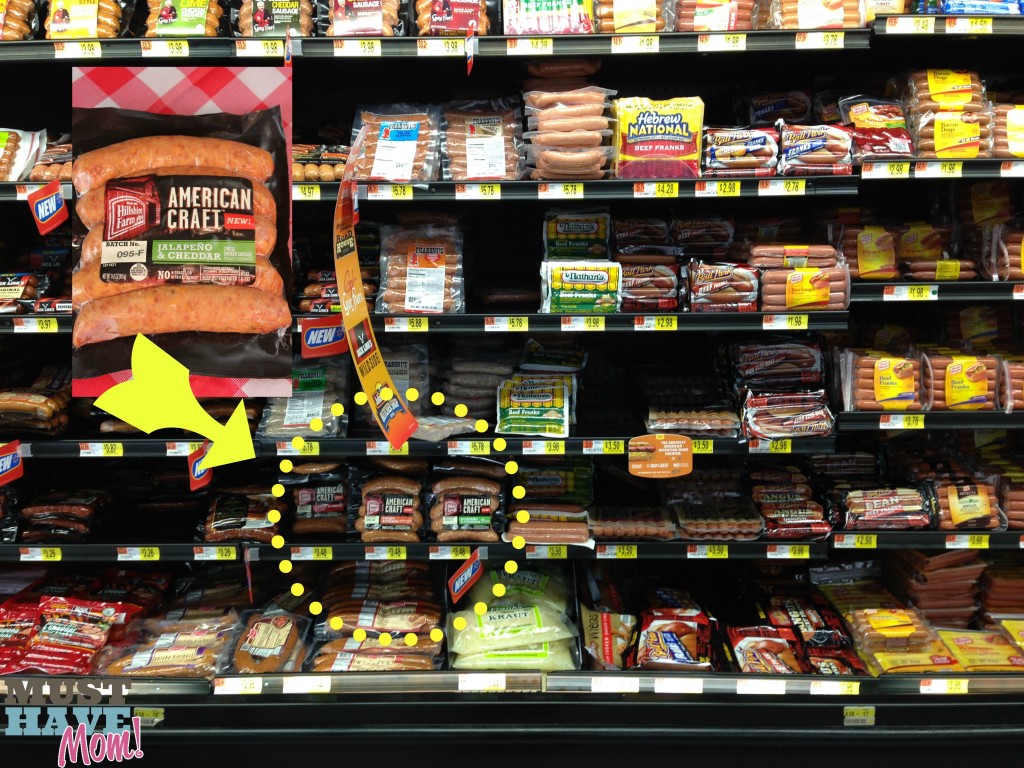 For the menu we decided on doing Hillshire Farm American Craft Sausages on the grill. We taste tested the different varieties and decided to serve three different flavors at our BBQ: Garlic & Onion, Smoky Bourbon and Jalapeno & Cheddar. Find them in the meat section at Walmart by all the sausages and hot dogs.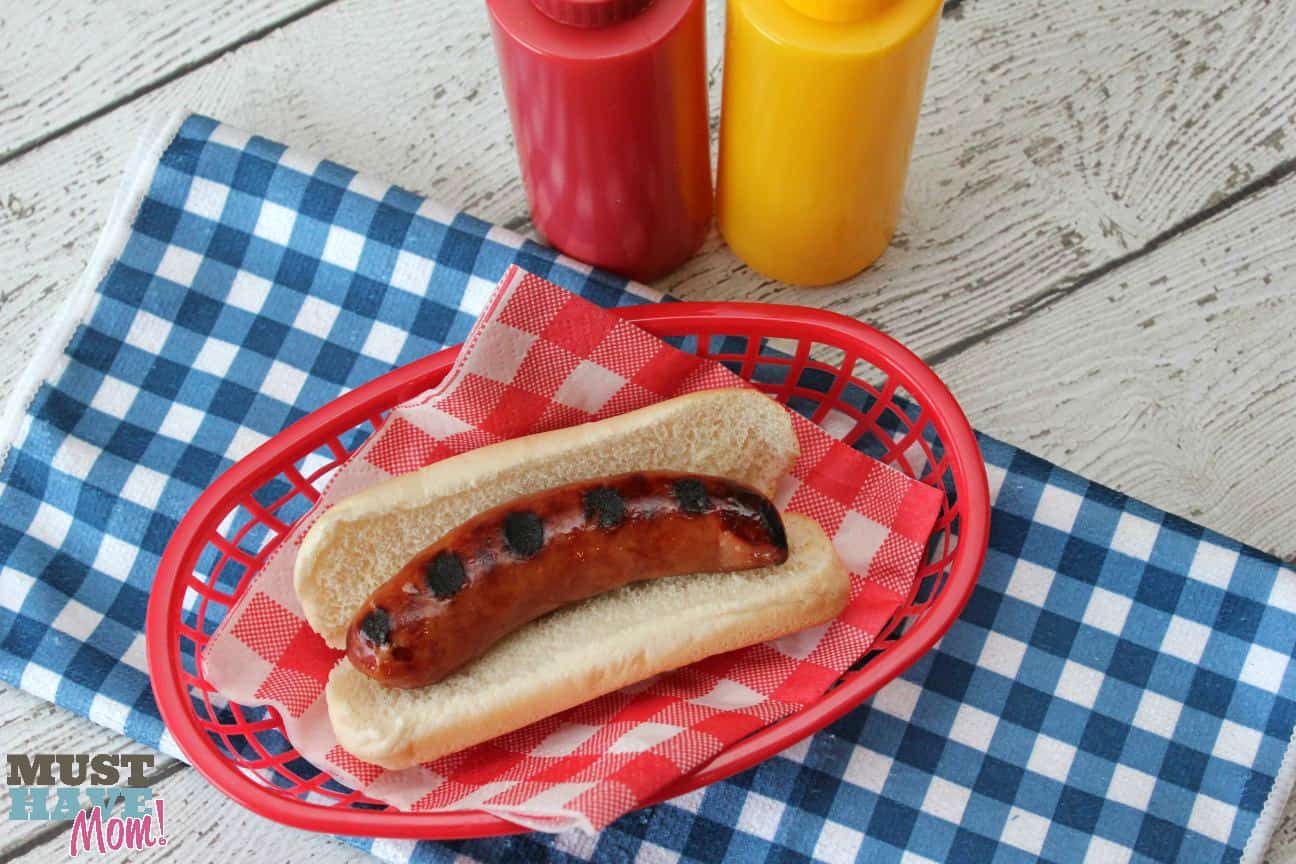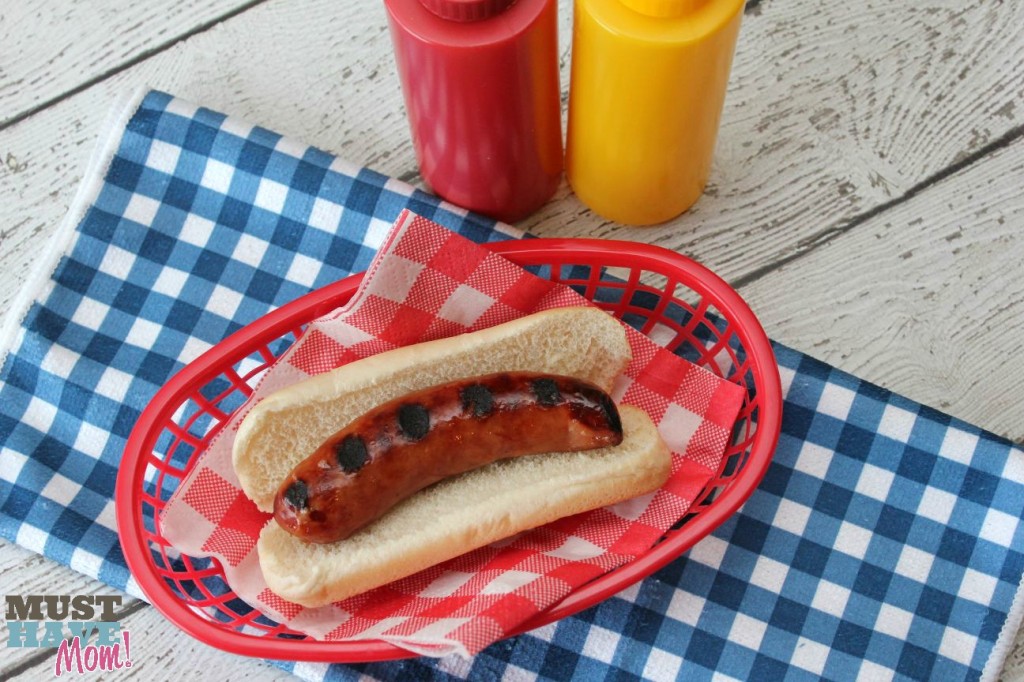 Then #StartYourGrill and get some beautiful grill marks on those sausages! It's a blank canvas just waiting to be dressed 🙂
I love these little deli baskets for picnics. They work great!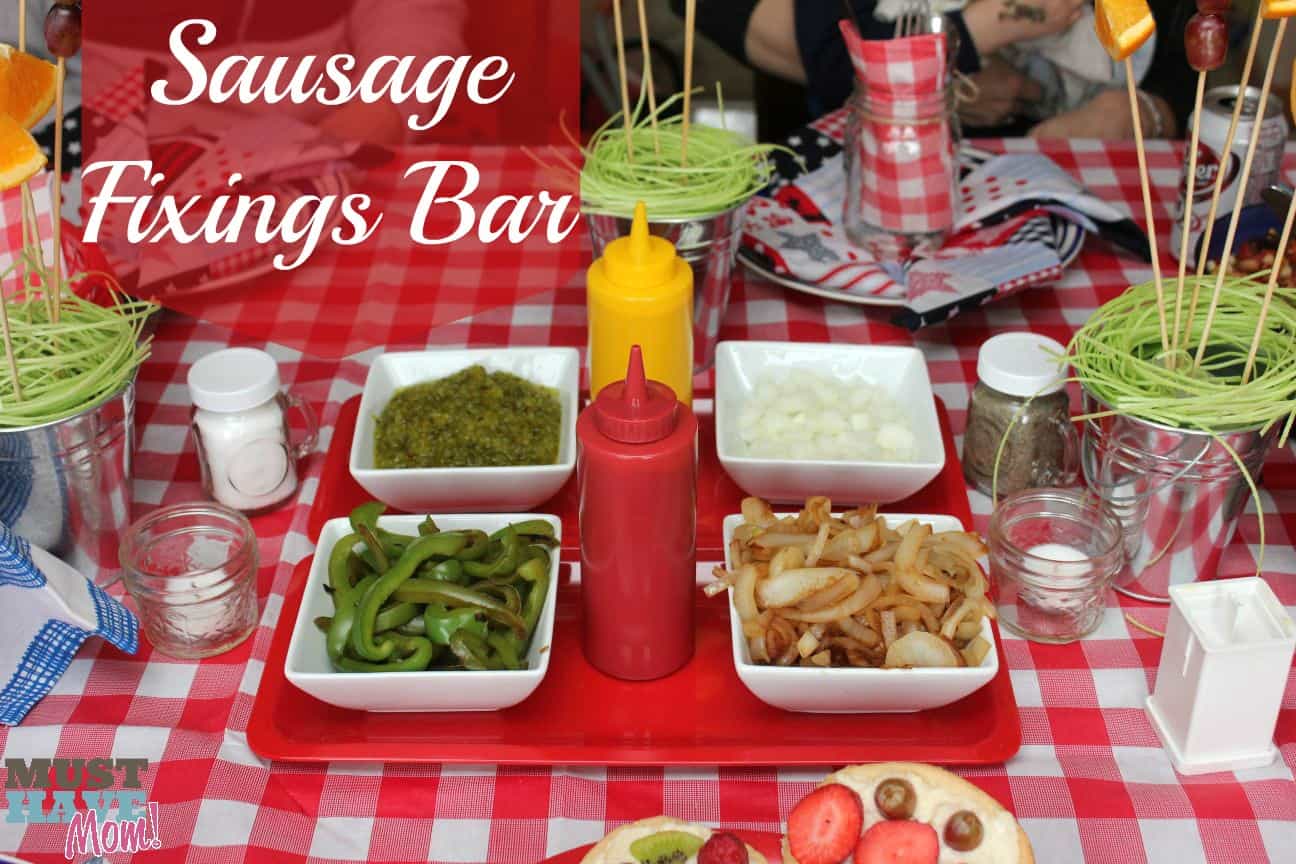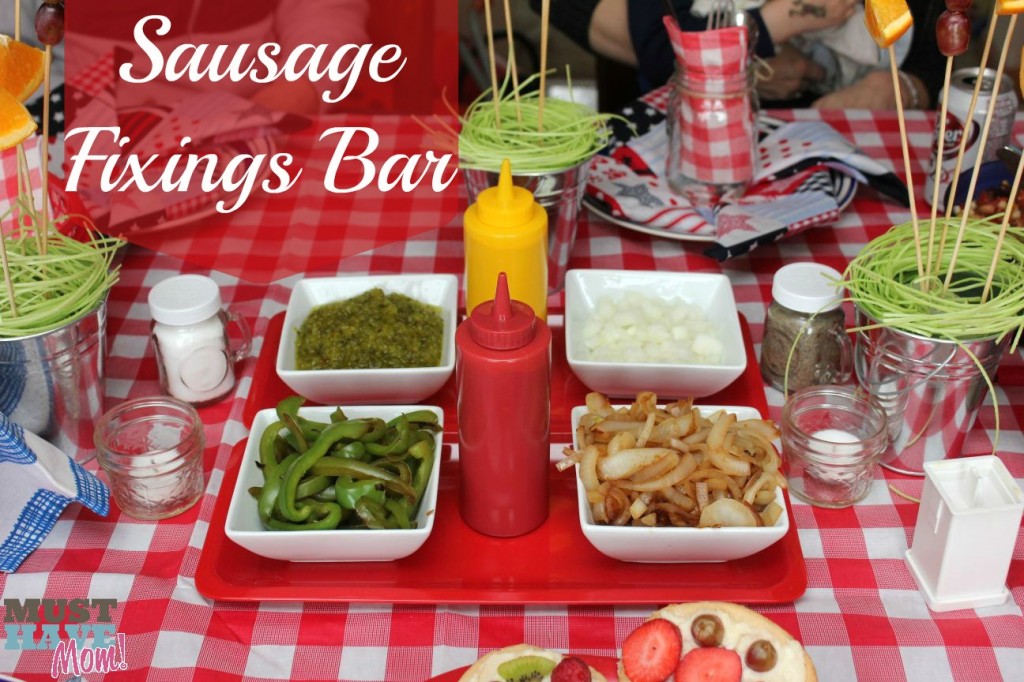 Then let your guests dress their sausage however they'd like! I did a sausage fixings bar with relish, onions, green peppers and fried onions along with ketchup & mustard. Everyone loved all the options to top their sausages with.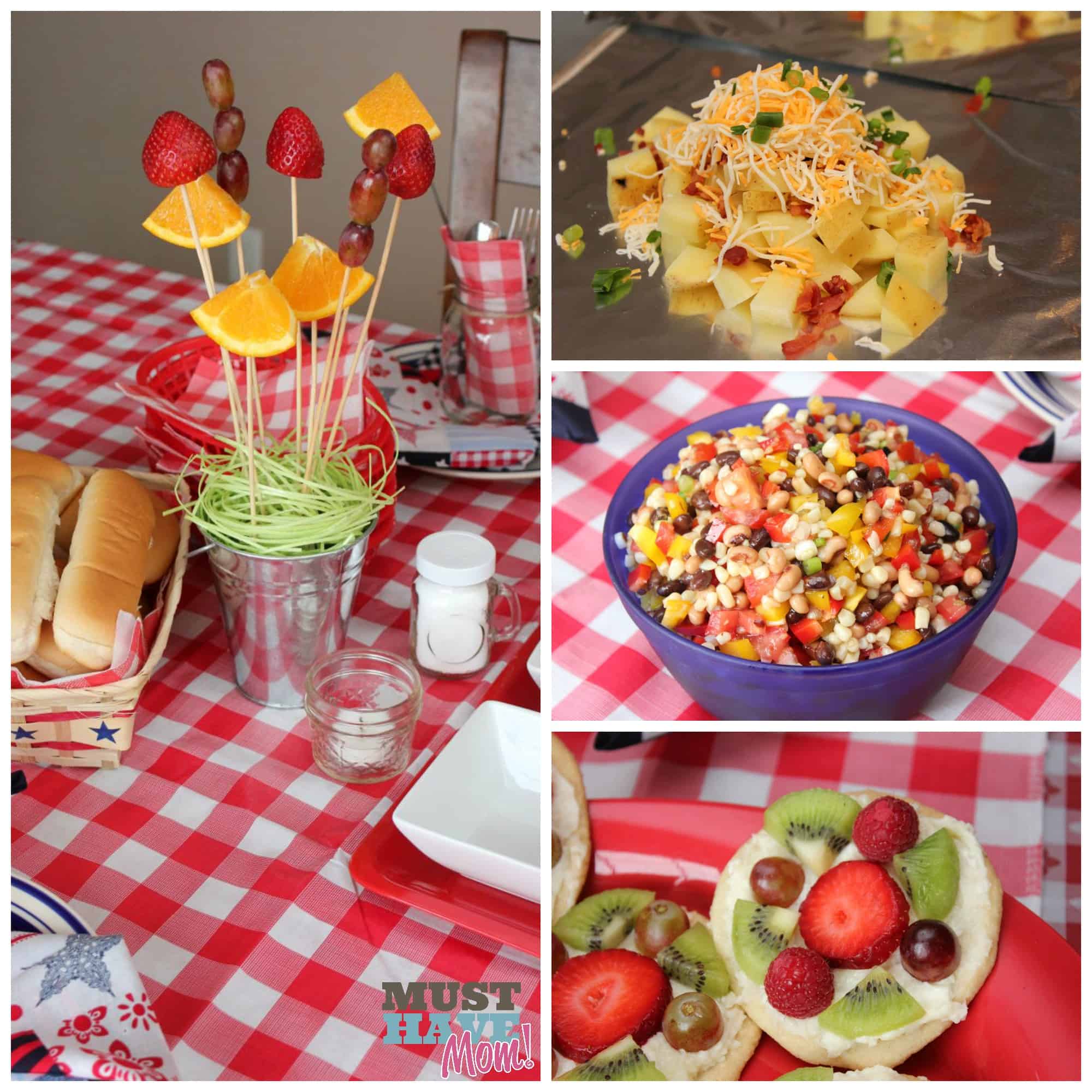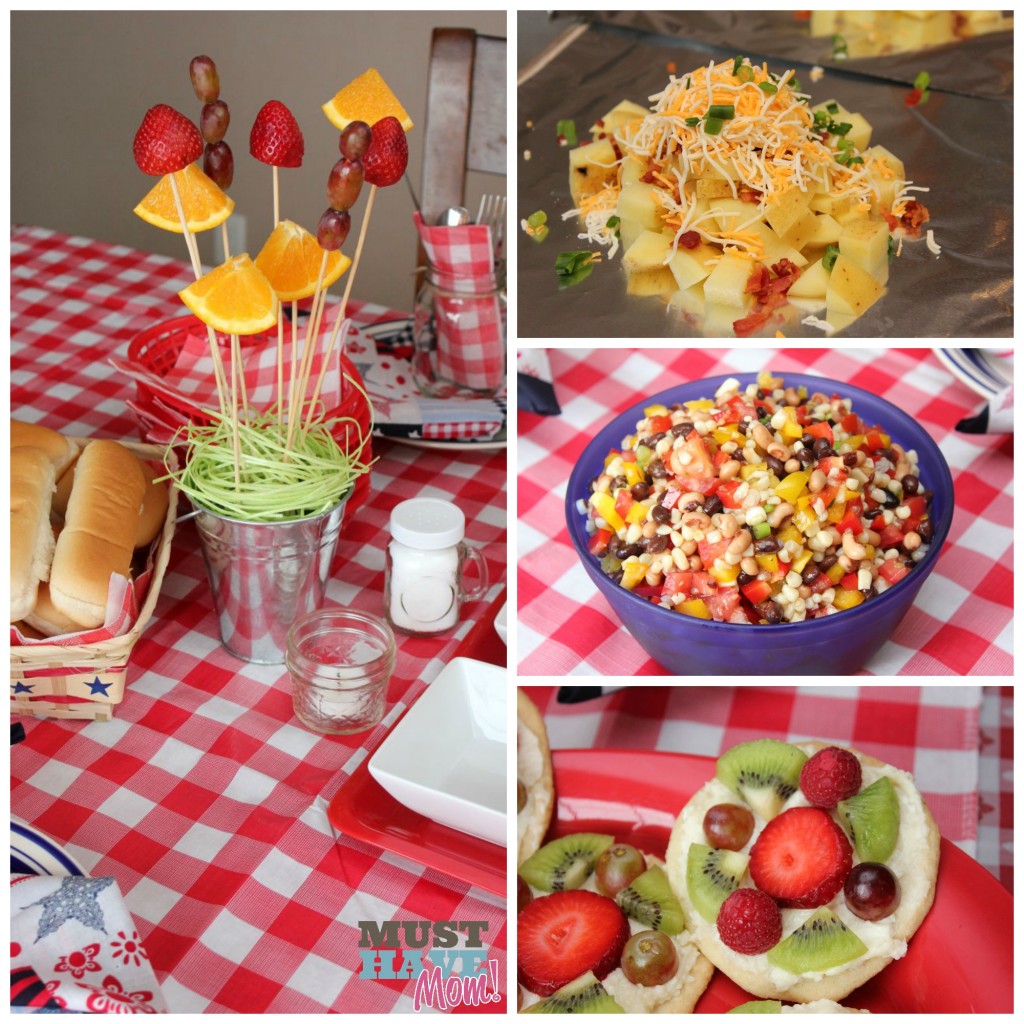 Don't forget the sides! For our BBQ we served grilled corn on the cob, Loaded potato foil packs, Texas Caviar and mini fruit pizzas for dessert! It was a full menu and it was SO delicious!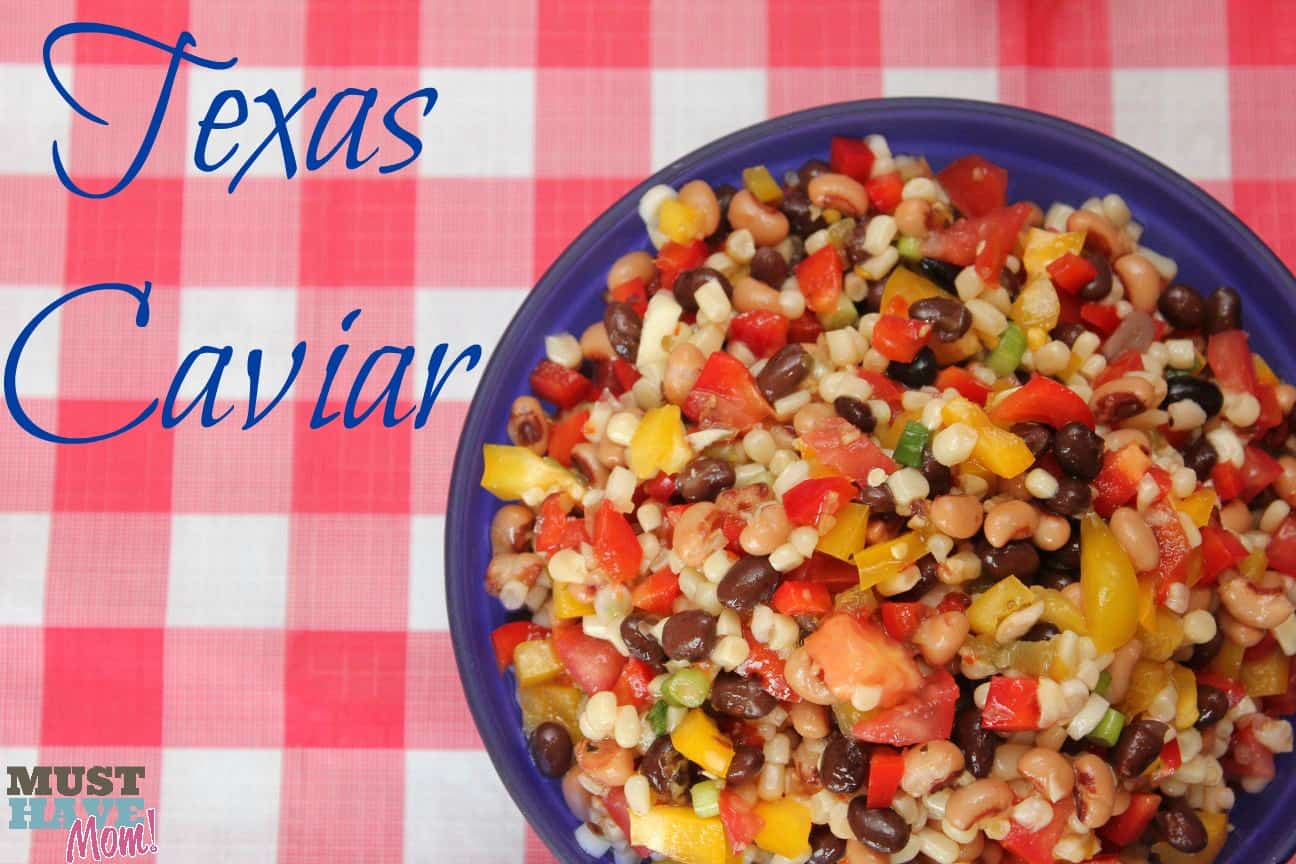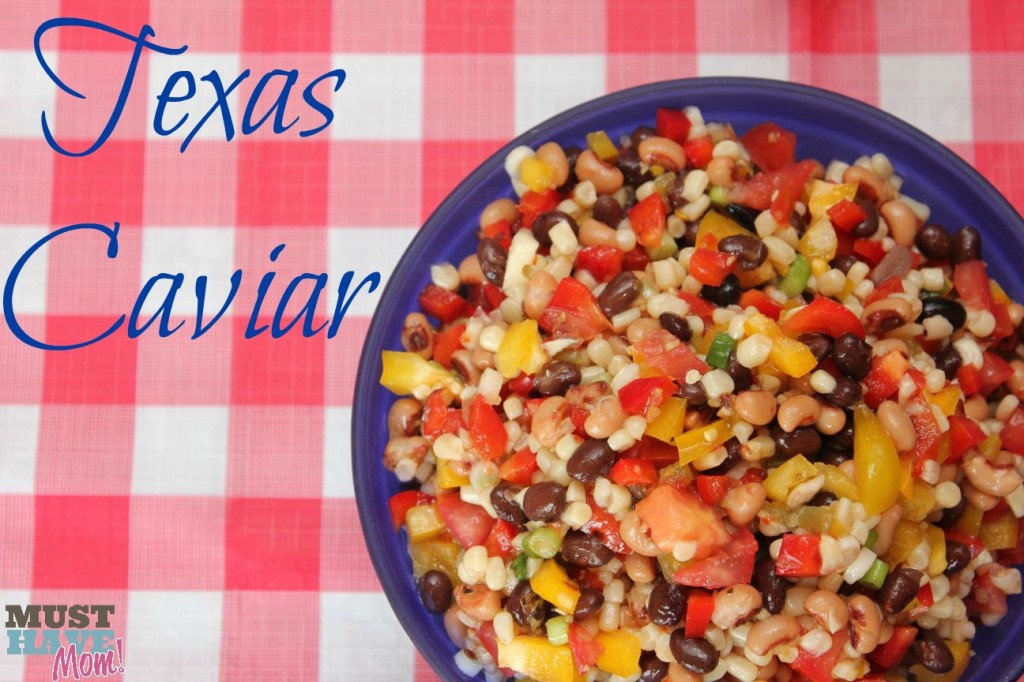 Texas Caviar can be made ahead of time and is so fresh and delicious. It doubles as an appetizer that guests can snack on while waiting for the meal to be done. Get my Texas Caviar recipe here.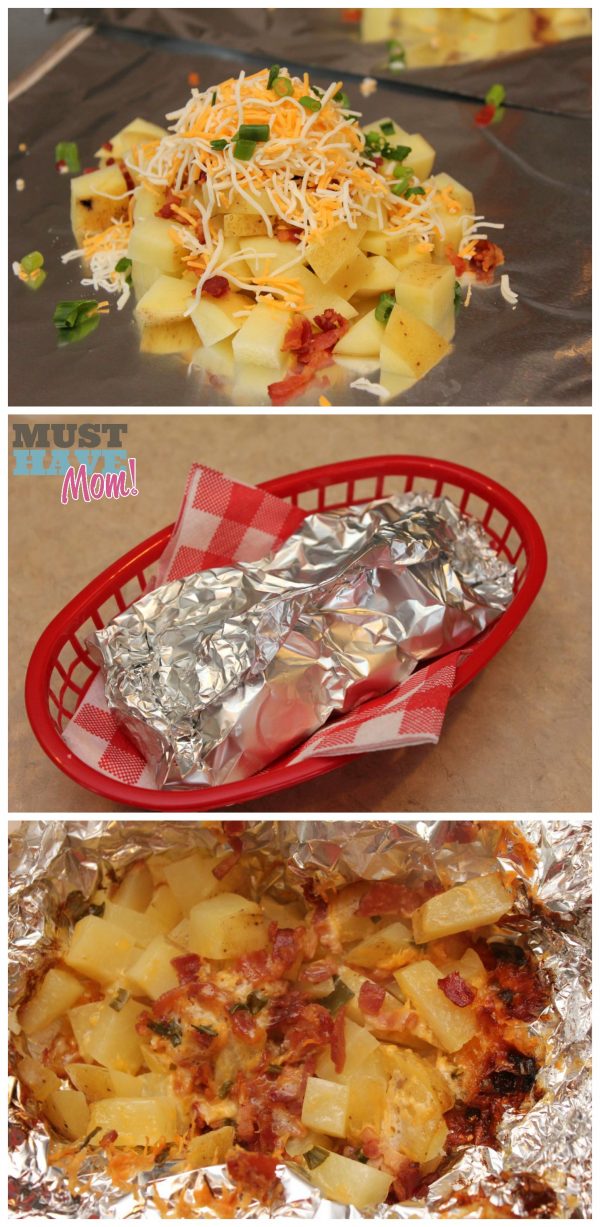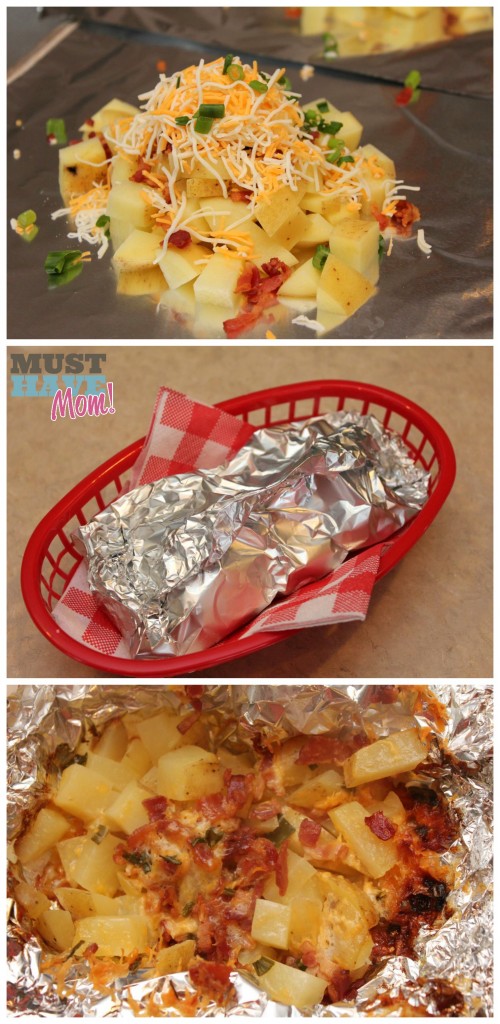 These loaded potato foil packs were easy and so yummy. The perfect BBQ side because you can cook them right on the grill!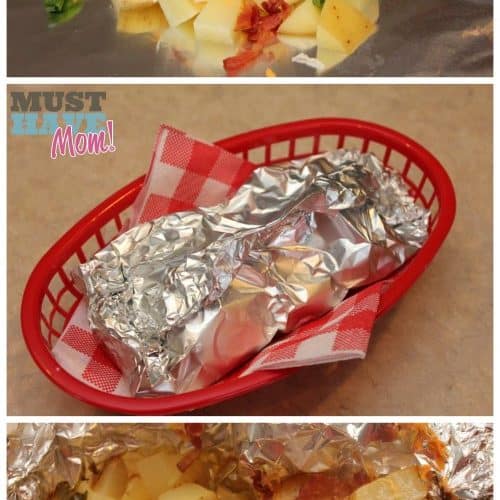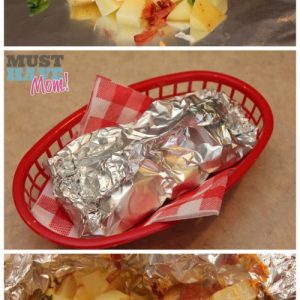 Loaded Potato Foil Packs
Easy, delicious potato packs you can cook in the oven or on the grill.
Ingredients
5

# Bag Yukon Gold Potatoes

washed and diced to about 1" cubes-no need to peel

1

# Bacon

chopped and fried until crispy

1

Cup

Shredded Cheese

I used Colby

1/4

Cup

chopped green onion

7

Tbsp

Butter cut in 1 Tbsp portions

Salt and Pepper

Aluminum Foil
Instructions
Tear off 7 squares of aluminum foil 12"x12"

Portion cubed potatoes, crisped bacon, cheese and green onions onto the center of each foil square.

Season with salt and pepper

Top with 1 Tbsp of butter on each foil square

Fold up foil lengthwise and roll shut then roll up the sides so it forms a sealed packet

Cook at 450 degrees for one hour or cook on the grill. Grilling times will vary depending on what else you are cooking and the temperature of your grill.

Open your packet and enjoy!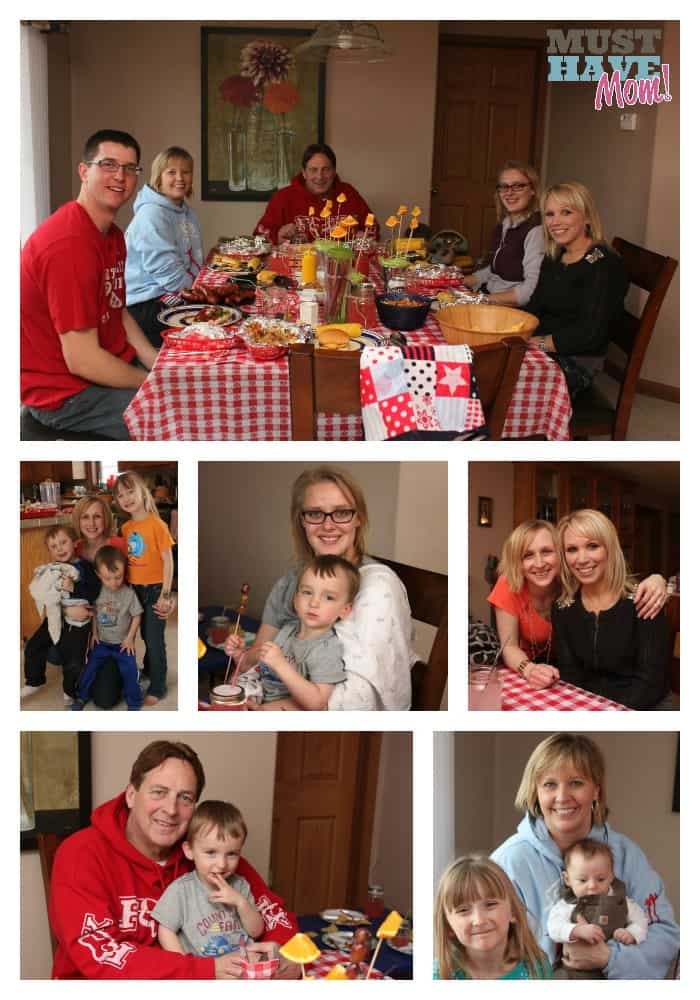 We had such a wonderful time visiting and eating together. We decided that we need to get together more often and will take turns hosting. My Stepmother is so fantastic at tablescape and fun ideas. She always has the best themes for our get togethers.
Which of these BBQ party ideas is your favorite?
*This #AmericanCraft Sausage #StartYourGrill post brought to you in collaboration with #CollectiveBias. All opinions and ideas expressed here are my own.