Free Rustic Christmas Party Printables

Every year I host a Christmas party for our close friends. My favorite part is picking a theme and running with it! Last year we did an ugly sweater party. This year I'm going rustic and combining the charm of burlap and chalkboards for a cozy, rustic Christmas party. Grab all of my free Christmas party printables here and I'll also show you the best deals on Christmas cards. Find more posts like these by searching #GreetingsByStaples and #holidaysuccess!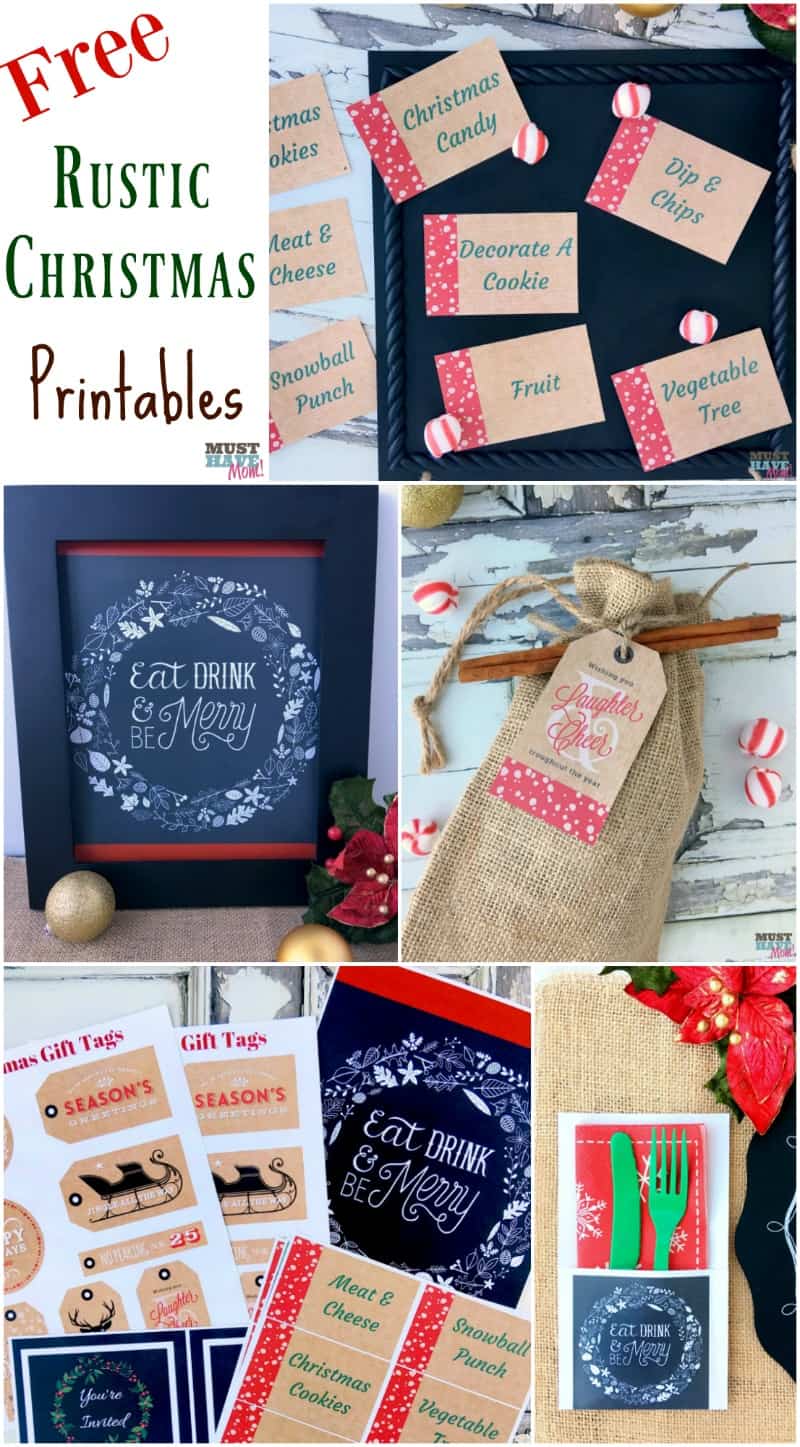 I have basically made everything you need to host a successful rustic Christmas party! I have Christmas gift tags, party signs, utensil holders, food signs and blank labels which you can use for anything! The best part? It's all free!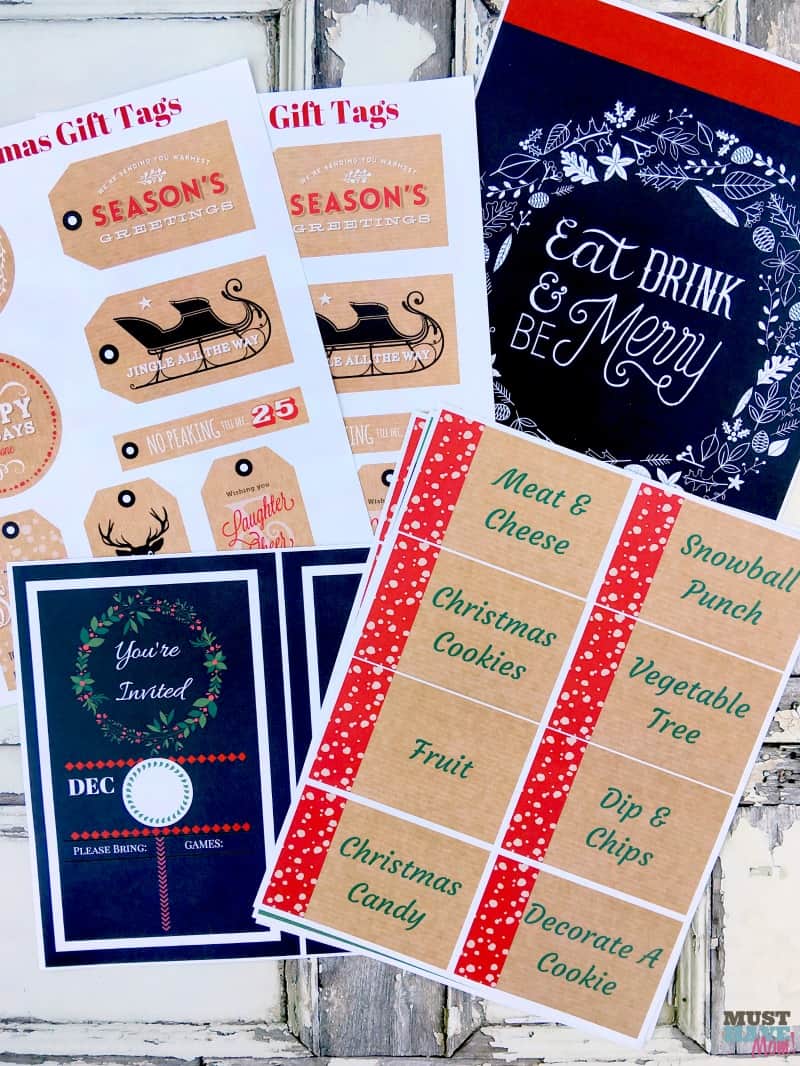 I recommend using Staples Print and Marketing services to get them printed on quality paper with vibrant inks. You can print them all on white paper like I did to give them the look of craft paper without the cost! You can order them online and have them delivered to your door or pick them up in the store! Or you can order them in store and have them ready in no time. I ordered mine online and had them delivered. They arrived looking beautiful, and I love the vibrant colors!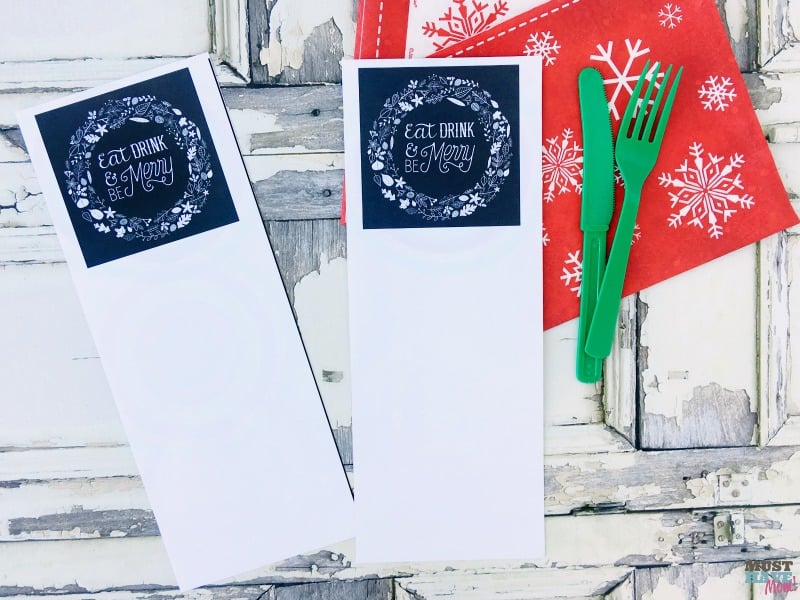 Make your own rustic utensil holders by printing off my free printable page. Then cut along the solid black line.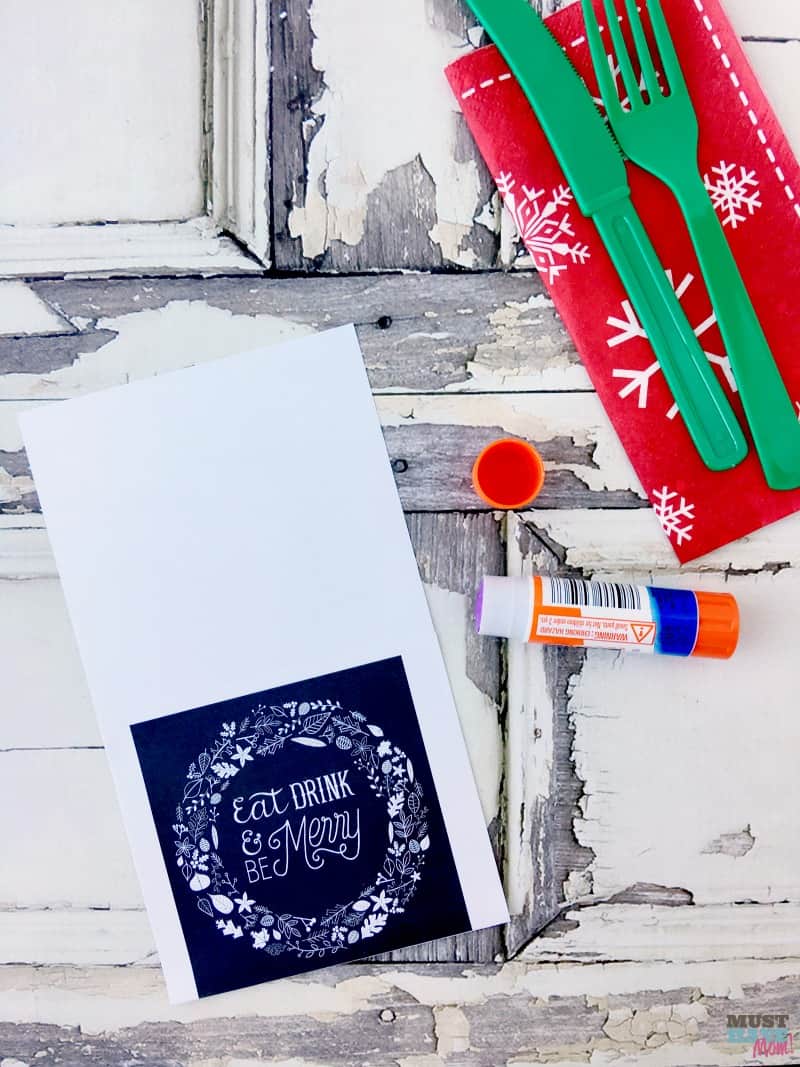 Then fold up the bottom so it looks like this. Crease along the bottom of the black square. Use a glue stick to glue just along the edge of the paper and secure it, leaving a pocket for your napkin and utensils.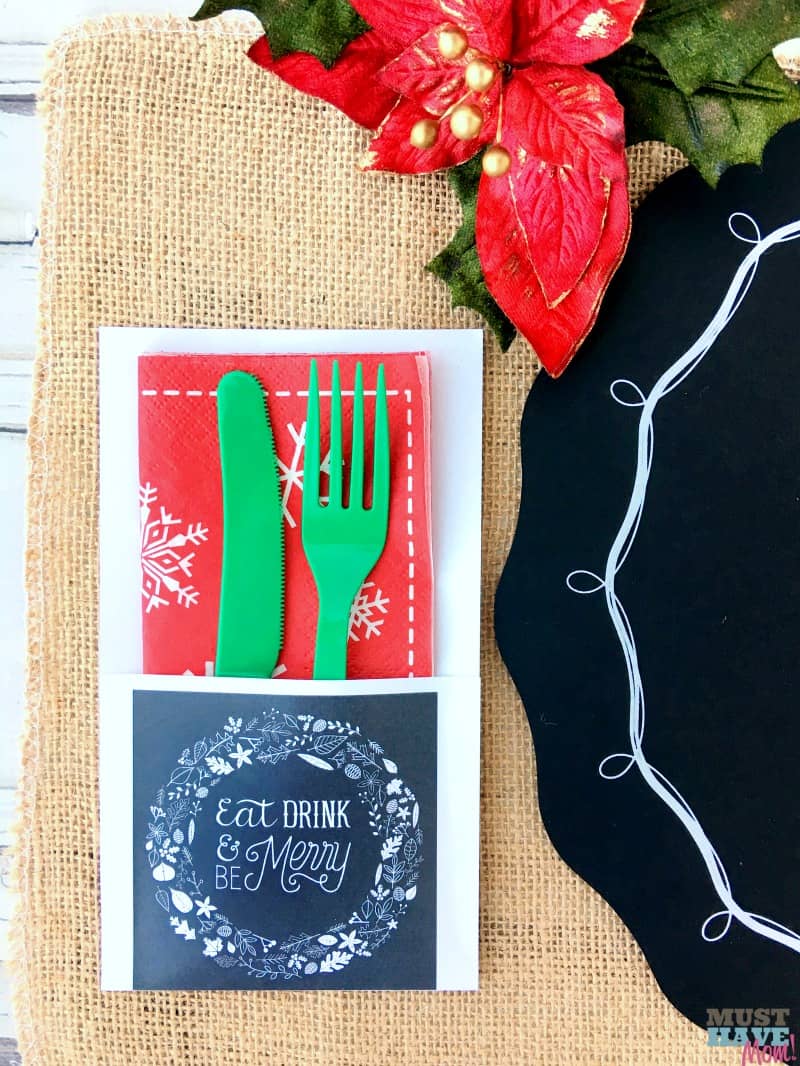 Then insert a folded paper napkin and utensils and add it to your place setting. This elevates disposable tableware, making it look rustic and charming!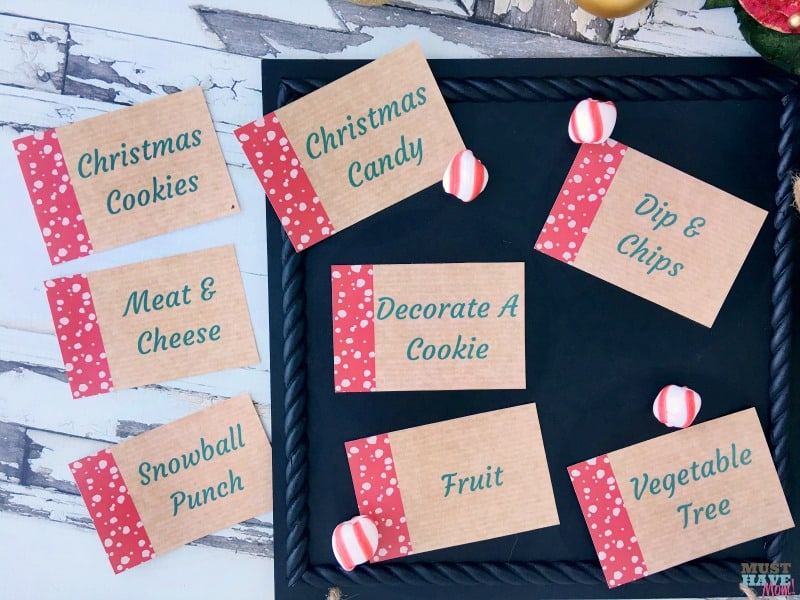 I have provided free printable food labels for your party food too! Put together some fun, holiday-themed foods like snowball punch, a vegetable tree, meat and cheese and a cookie decorating station. I love doing themed food! Display each sign in front of the dish. I also included blank signs so you can create your own personalized version!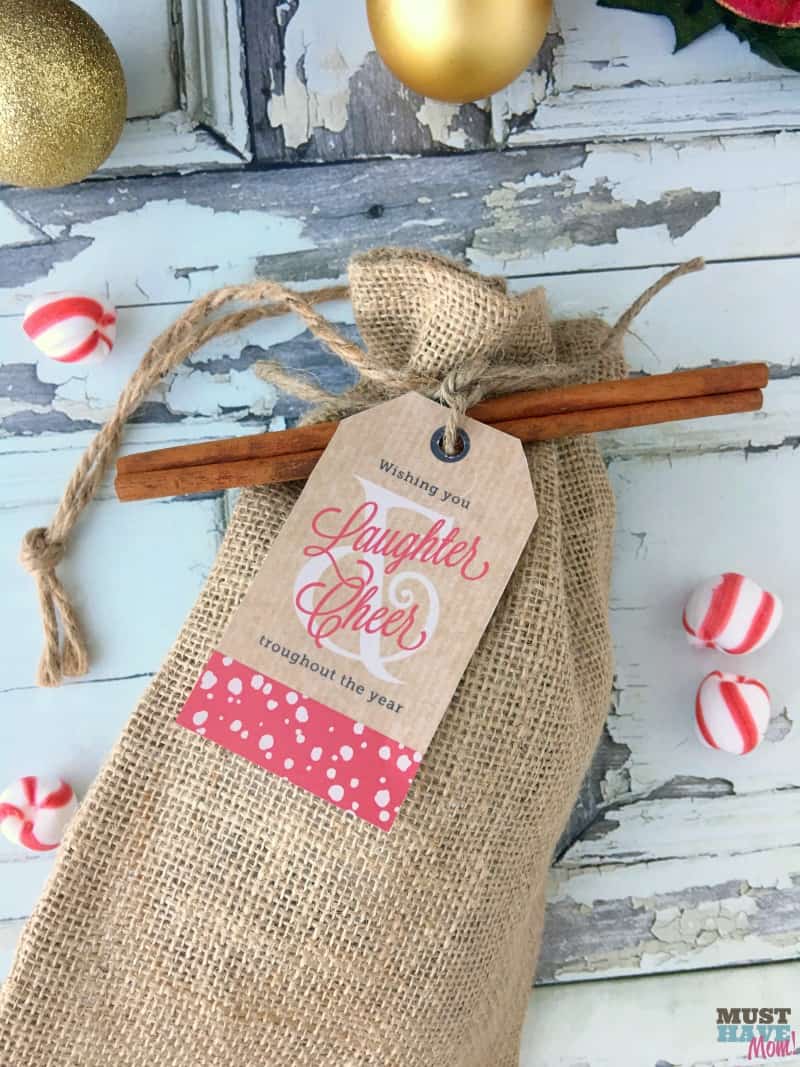 Of course, what are the holidays without gift tags? You'll want rustic, charming gift tags to match the decor, and I have created these to look like craft paper without the expense of it! Print them on white paper and they turn out stunning like these.
Add some twine and a cinnamon stick to a burlap gift back for a charming rustic look without the fuss!
Get all of these Christmas party printables and more here! Have them printed by Staples online here!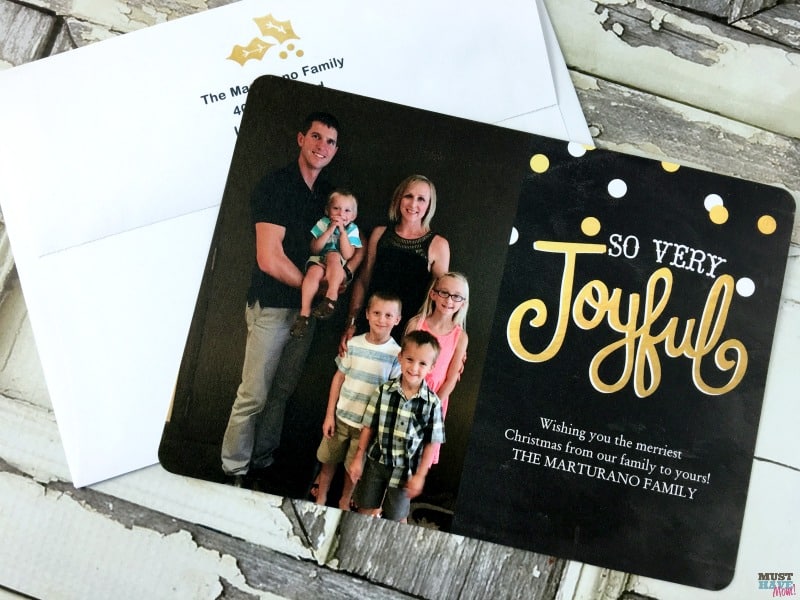 When I was using Staples to print off all of my Christmas party printables, I discovered that they also have a wide variety of Christmas cards and personalized gifts! I hadn't realized they offered so many different print services. I went ahead and ordered my Christmas cards, and I couldn't believe how affordable they were and they turned out so beautiful! They even printed our return address on the envelopes for us!
If you need last minute gifts you can even create your card or gift online and pick it up in store the same day!
I hope this helps you throw and amazing rustic Christmas party and get your holiday cards sent out without the stress! I'd love to hear how you plan to make your party special!

Save