Game Day Traditions Worth Starting!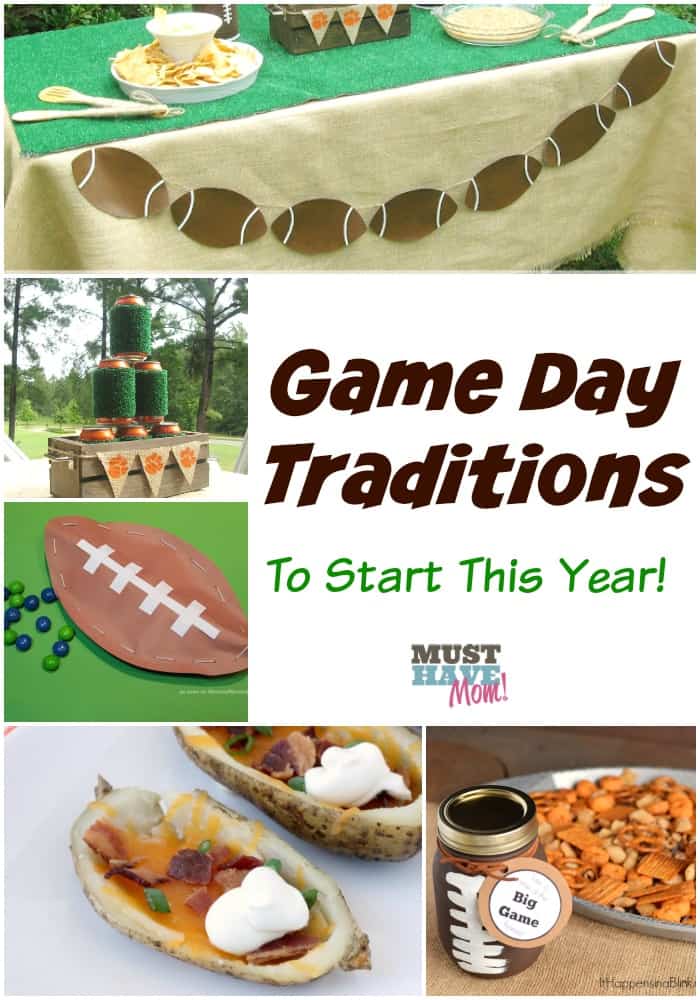 The big game is coming up soon and I can't wait! I love entertaining and football is no exception. I love to plan out themed parties and football is such a fun party theme and the food. Oh the food! All the glorious appetizers and deliciousness is almost too much to handle. Almost. Not feeling as inspired as I am? No problem! Today I've got some really fun (and insanely cool!) game day traditions to share with you. These are worthy of starting this year!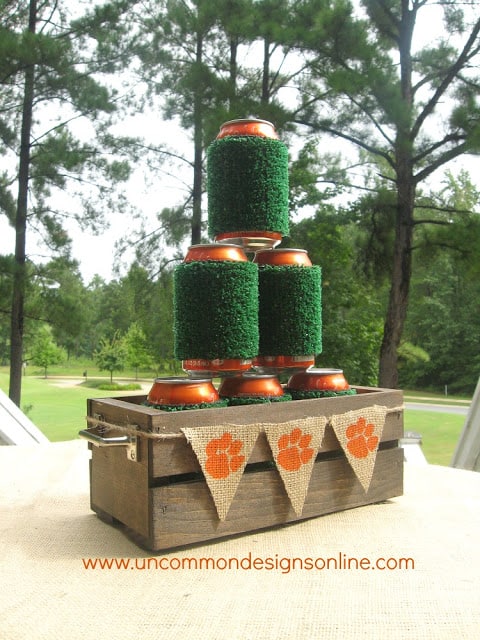 I am in LOVE with these DIY Astro Turf Coozies. How stinking adorable are these?? Grab the
DIY tutorial
and make some up for your game day party!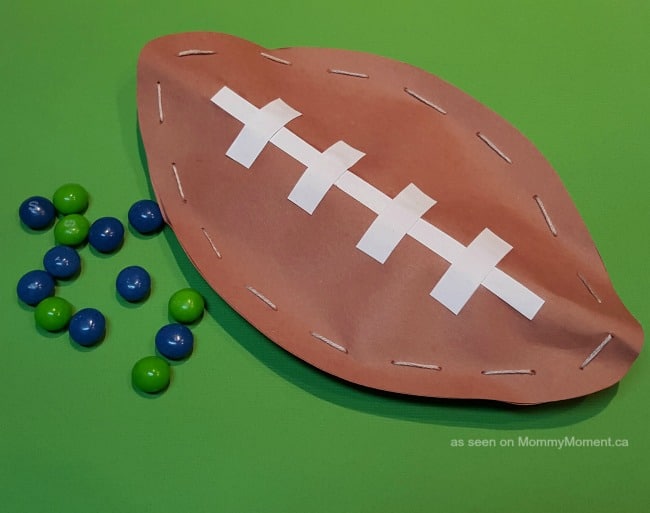 These
football party packs
have a surprise hidden inside! These are perfect for the kids and adults love them too!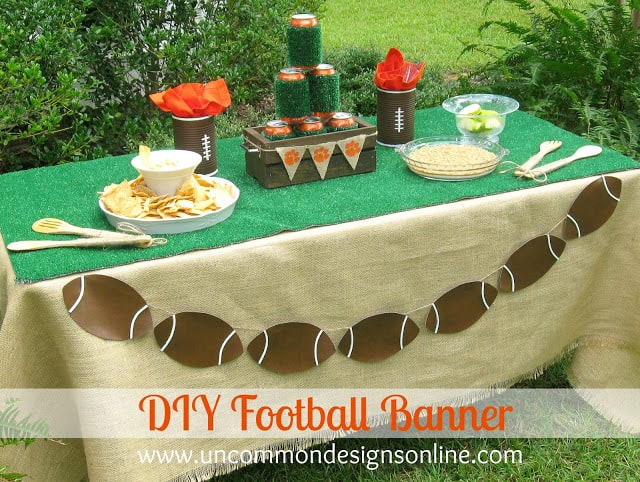 Don't forget to make your own
DIY football banner
to decorate your football table with! Grab a piece of astro turf to top it off and you've got yourself a killer buffet table!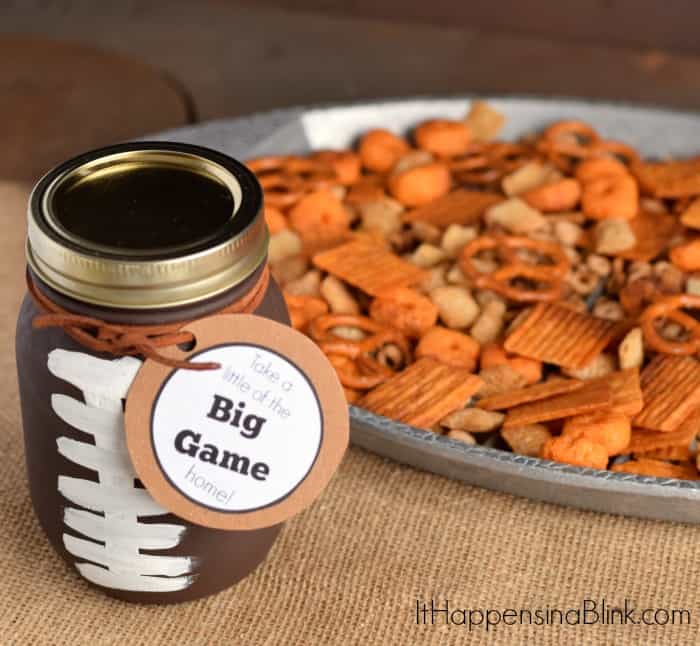 Send your game day guests home with these adorable
football mason jars
filled with snack mix! I love to give gifts to my guests and this one is perfect for the football theme!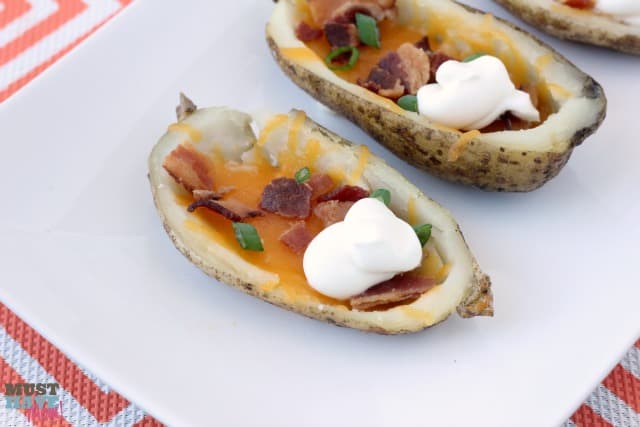 These
Cheddar and Bacon Potato Skins
are to DIE for! They are so delicious and a staple football party food!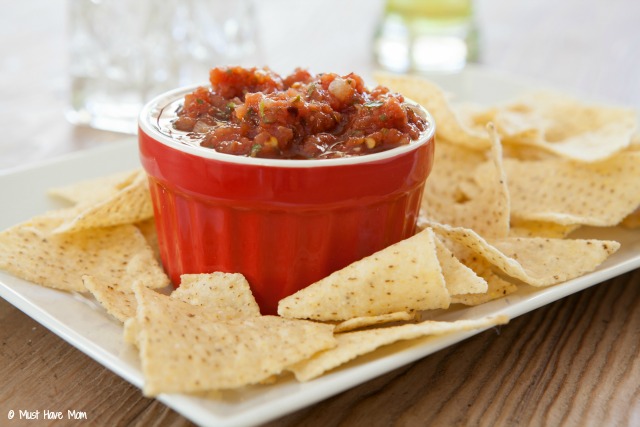 Forgot salsa? Don't worry! Whip up this delicious
Mexican Restaurant Style Salsa recipe
with ingredients you've already got in your pantry!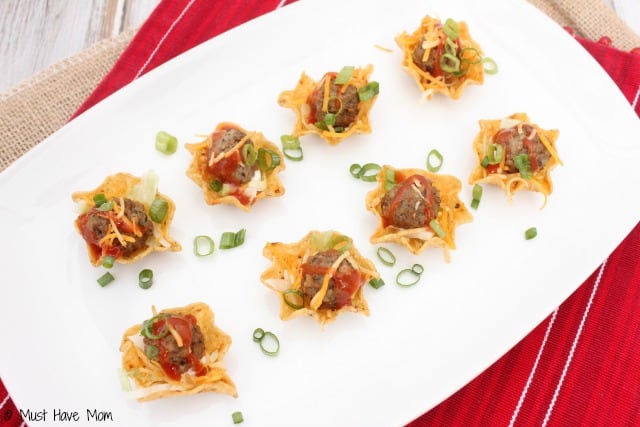 These
Mini Taco Salad bites
are a favorite around here and they totally double as a kid friendly dinner idea!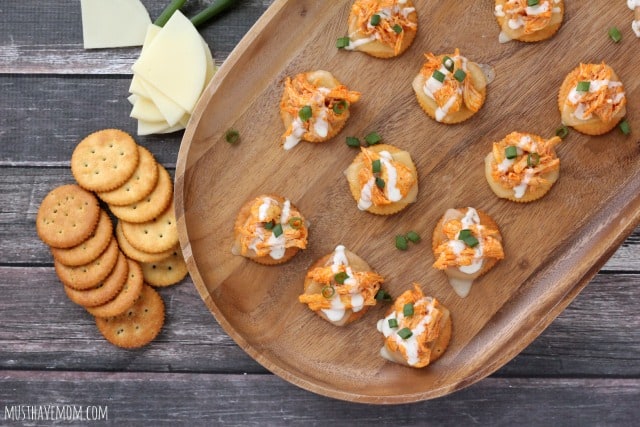 A football party isn't a football party without some sort of buffalo chicken flavored appetizer. These
Buffalo Chicken Crackers
are amazing and will be gone as soon as the plate hits the buffet table! Need a gluten free option? Try this 
gluten free chicken and avocado bruschetta
 recipe! It is amazing.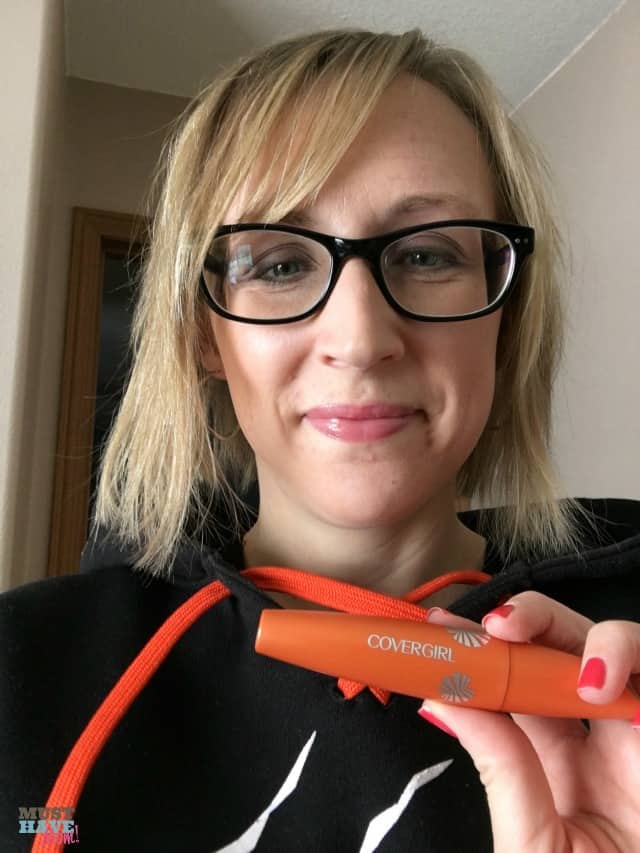 While I am busy planning game day food and themed party ideas I tend to always forget about getting myself ready! I find myself jumping in the bathroom five minutes before people arrive and trying to spruce up quick. My favorite game day makeup trick is to throw on some
COVERGIRL LashBlast Mascara
. If all you have is five minutes then I believe it's best spent on your eyes! It will help your eyes pop and wake up your look.
Grab some fun football themed decorations on Amazon and throw together a fun party!
What game day traditions do you have?