How to Curb Snacking the Natural Way
This is a sponsored post written by me on behalf of calocurb. All opinions are 100% mine.
Ask anyone what their biggest struggle is when trying to lose weight and many will say the hunger. Fad diets and the latest greatest workouts often leave you feeling so hungry and unsatisfied. Any snacking can wreak havoc on your diet and undo all the good that work out did.
Did you know that weight loss is 80% nutrition and 20% exercise? Snacking matters! But what if I told you how to curb snacking, naturally?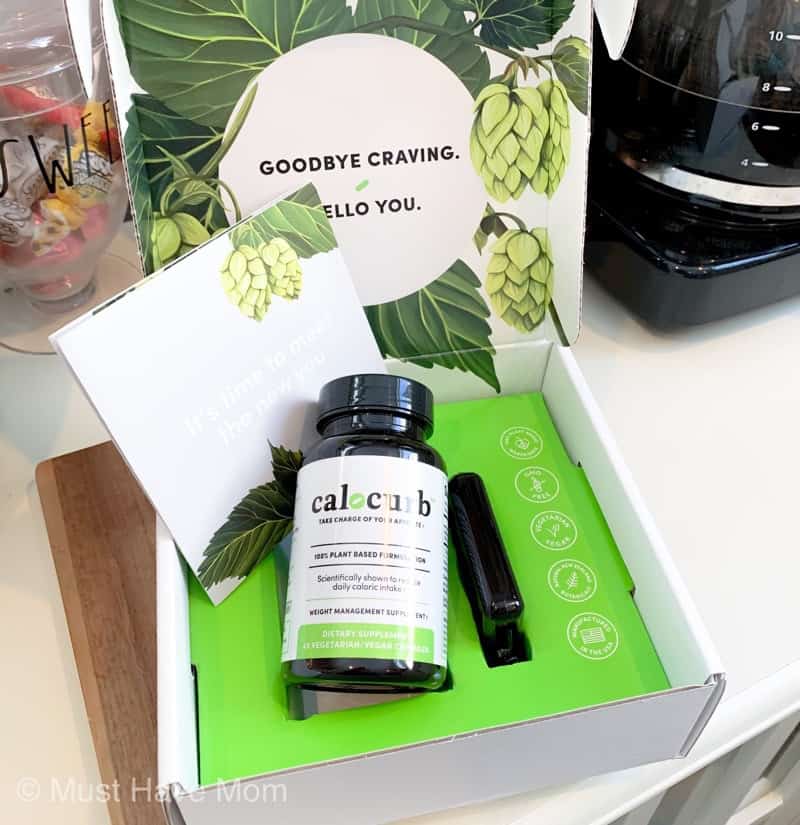 Let me introduce you to Calocurb, a 100% plant-based, with only three ingredients and is clinically proven to activate a natural 'stop-eating signal'.
What is Calocurb?
Calocurb is a 100% plant-based, natural weight management supplement clinically shown to reduce your calorie intake by around 20% at meal or snack time. It is a breakthrough innovation in supporting healthy weight management by activating a natural, evolutionary response in the body that sends a 'stop eating' signal to the brain. Calocurb is a natural weight loss supplement. It is 100% plant-based and contains no fillers, stimulants or synthetic properties. It is GMO-free, gluten-free and vegetarian/vegan.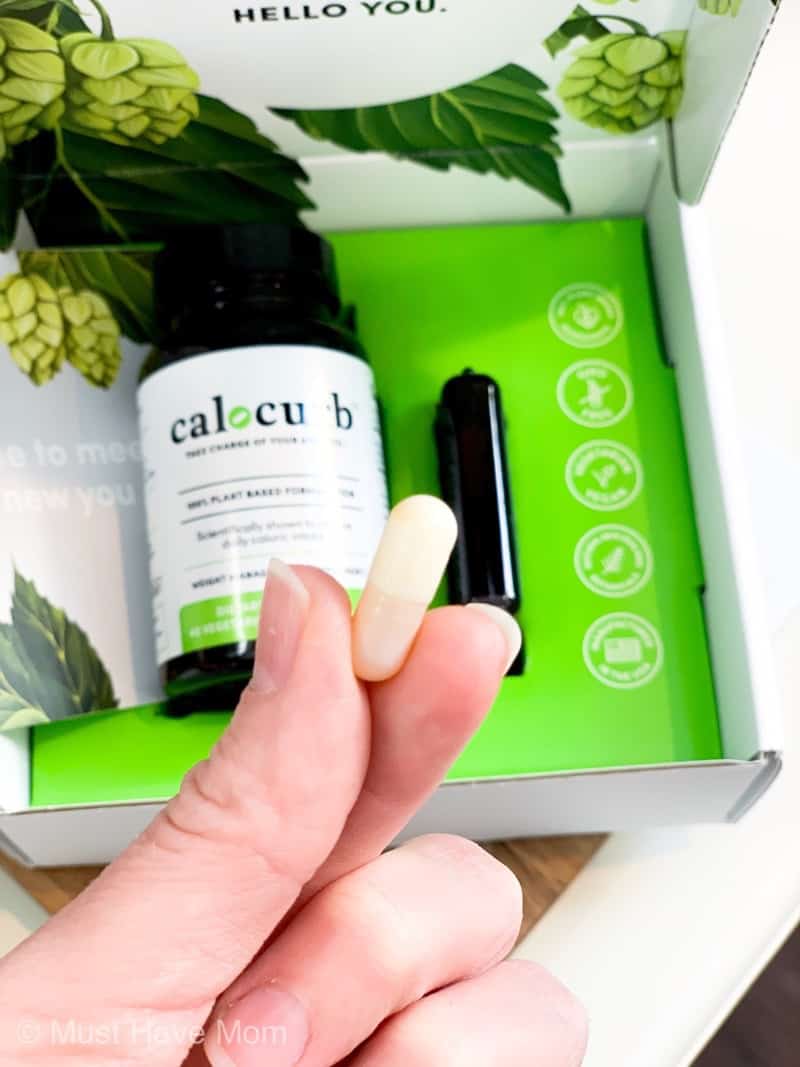 What is Calocurb Made From?
Calocurb activates a natural, evolutionary response in the body through a combination of 100% plant-based ingredients and patented delayed-release capsule technology. They say it is an old science meeting new science.
Calocurb contains only 3 plant-based ingredients so you can feel good about putting it in your body.
Hops flower extract – Sourced from a specific variety of hops flower grown in clean, green New Zealand. A concentrated hops extract called Amarasate™ is the active ingredient in Calocurb and activates the 'stop-eating signal'.
Rosemary extract– This natural preservative makes Calocurb stay effective longer.
Canola seed – Rich in Omega-3s and low in saturated fats, canola oil makes Calocurb easily absorbable.
Not to forget Calocurb's capsule – these are patented, industry-leading capsules and are vegetarian/vegan, non-GMO certified and used in pharmaceutical products around the world.
Starting with recognized research that bitter compounds can support feelings of fullness and satiety, scientists at Plant & Food Research (New Zealand's largest Crown Research Institute) worked on a six-year project to screen more than 900 plants to find the most effective, all-natural bitter food compound. Amarasate came out on top and progressed through clinical testing, where it was proven to reduce calorie intake across meals and snacks by a megajoule – that's 240 or the equivalent or a muffin, donut or sandwich.
As a result of the project, the team produced cutting-edge science on how bitter foods support a feeling of fullness. This occurs when bitter compounds interact with specific receptors in the gut to send a 'stop- eating signal' to the brain.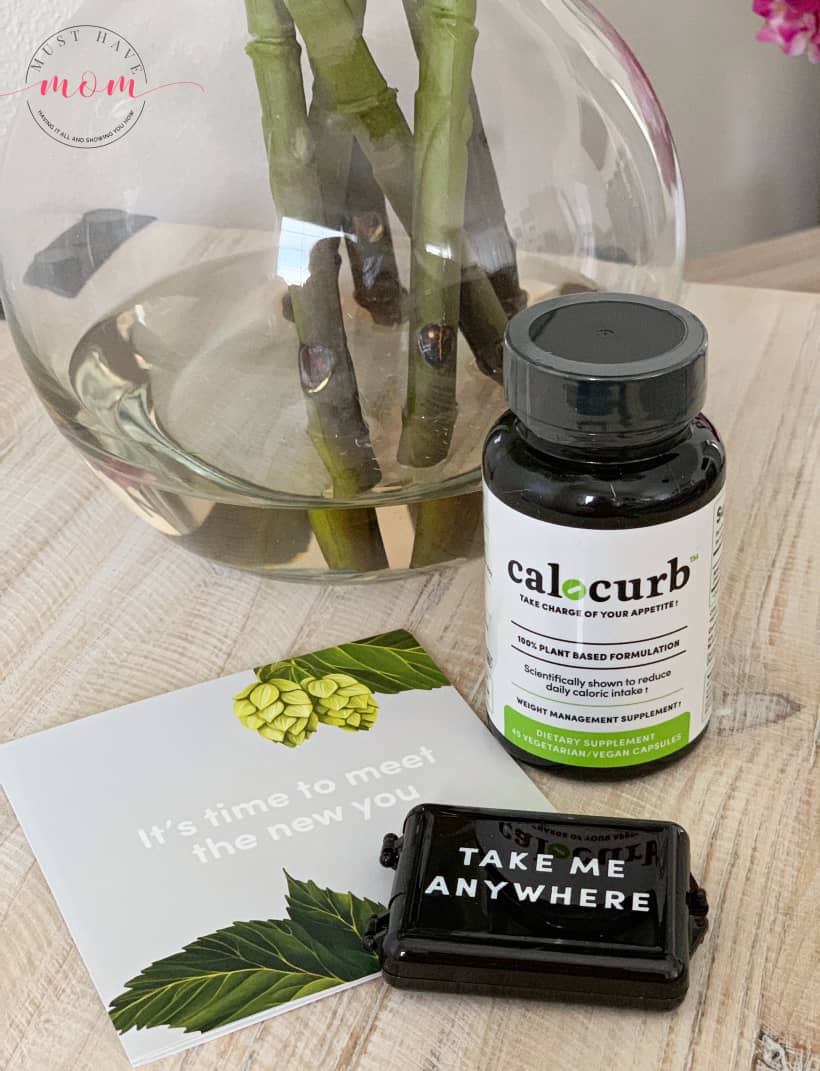 How to Curb Snacking the Natural Way
So does it really work? Last I talked about Calocurb I had only been taking it for 2 or 3 days. And while I did notice feeling fuller, sooner, I was really interested in trying it out for longer.
While Calocurb does represent a  huge breakthrough in weight management innovation, it was not meant to be a diet pill.  It is designed to work best with a fitness and diet regime.
We follow a clean eating menu and I have found that by adding Calocurb into my routine, I eat less at meals and don't crave snacks the way I used to.
Best of all I have not seen any side effects and knowing it is plant based and 100% natural, I don't worry about putting it into my body.
If you struggle with snacking, Find out more about calocurb and see if it might help you curb snacking the natural way.
Pin How to Curb Snacking Naturally