How To Cook Diced Potatoes In An Instant Pot
Looking for a quick and easy side dish? I'll show you how to cook diced potatoes in the instant pot in just 5 minutes! They are my go-to side dish for busy weeknights and everyone in my family loves them!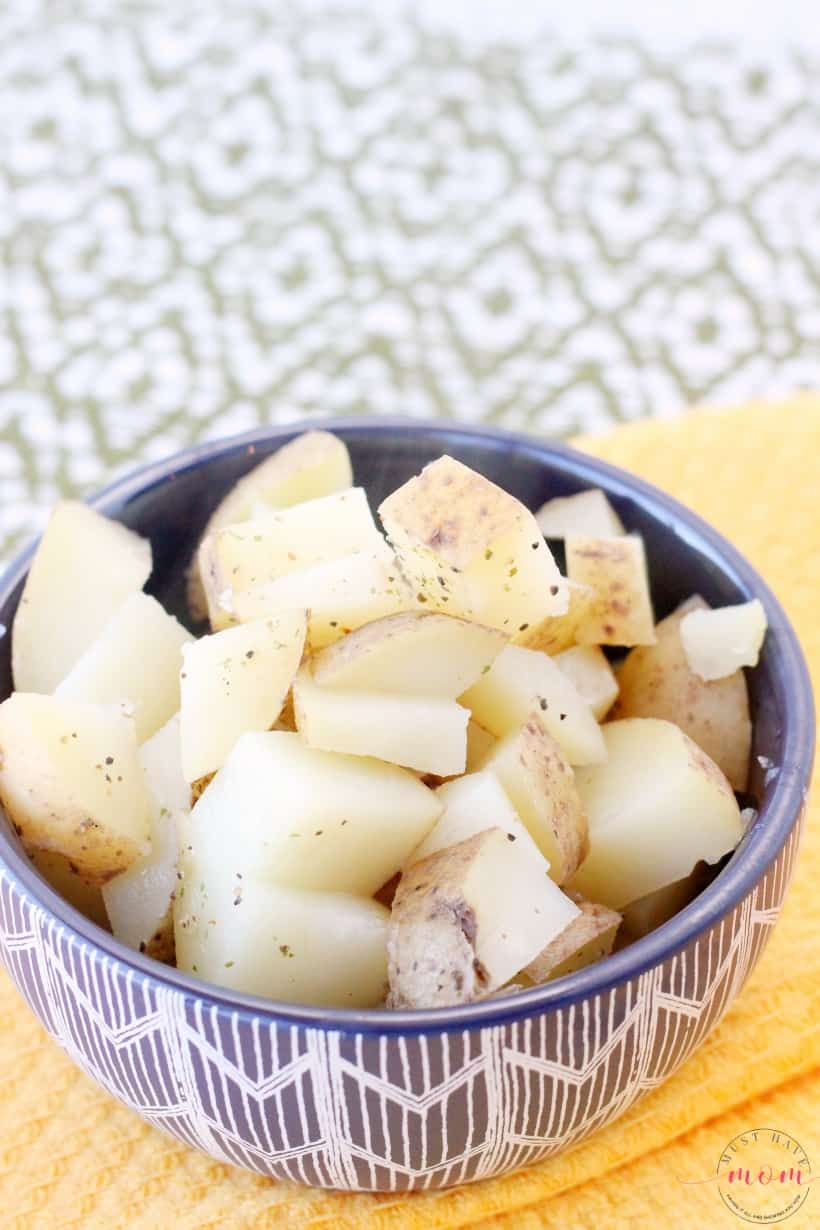 These potatoes come out tender, flavorful, and require very little prep work! They go with just about any dish and they reheat well if you have leftovers. My kids LOVE them and I love how quick and easy they are. I love making side dishes in my instant pot so much that I bought a second instant pot so I have one dedicated to side dishes and one dedicated to main dishes. Whether you have one instant pot or two, you can make these! If you only have one instant pot then simply make your main dish and once you've removed it, cook up these potatoes. They are fast enough (just 5 minutes cook time) that your meal won't get cold while it's waiting.
If you enjoy making potatoes in your Instant Pot then you'll also love these Instant Pot garlic mashed potatoes.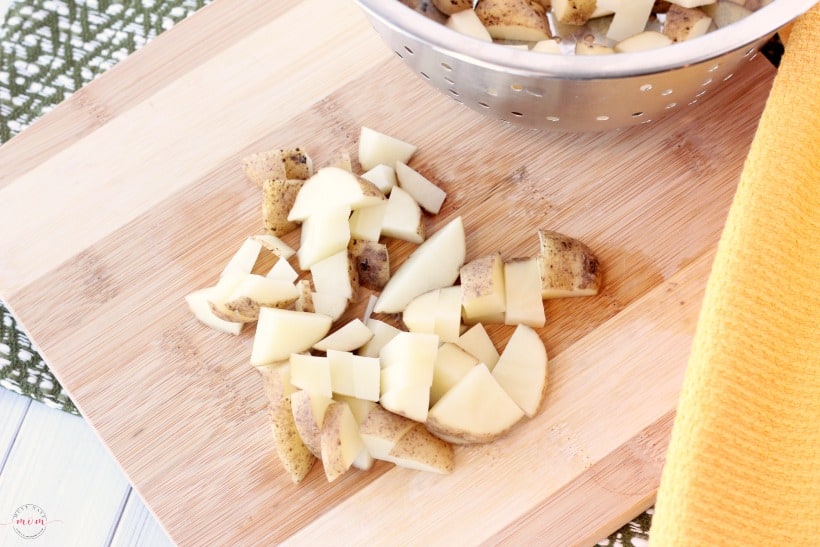 Begin by dicing your potatoes into small pieces. I love using Yukon gold or baby red potatoes because they don't require peeling off the skins. I'm a big fan of baby potatoes because I can also just toss them in whole with some of my instant pot dishes and they come out perfect thanks to their small size. You can use big or small potatoes for this recipe though! Just dice them up small.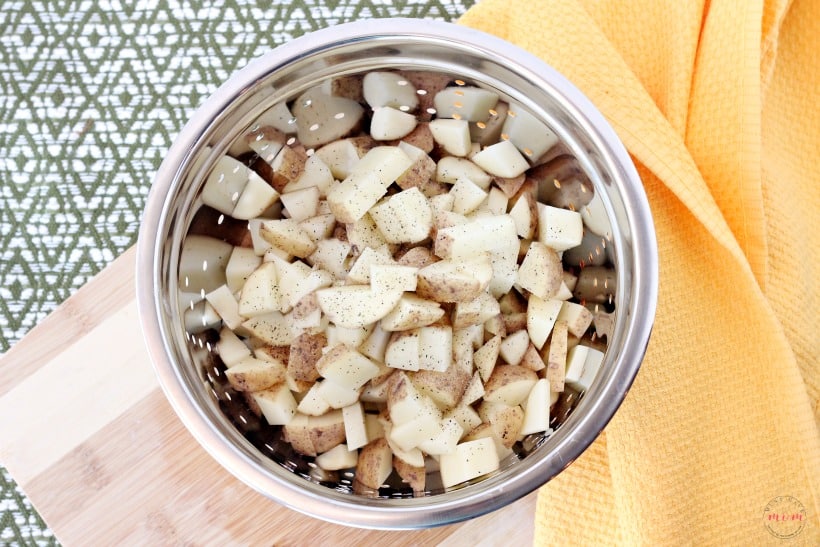 Once you have diced the potatoes place them in a metal colander that fits inside the Instant Pot (like this one). Season them with salt and pepper or our favorite, Nature's Seasoning or Trader Joe's 21 Seasoning Salute. Add a little onion powder or sliced onions if you like too. My kids don't like the onions so I usually omit them but my husband and I love them.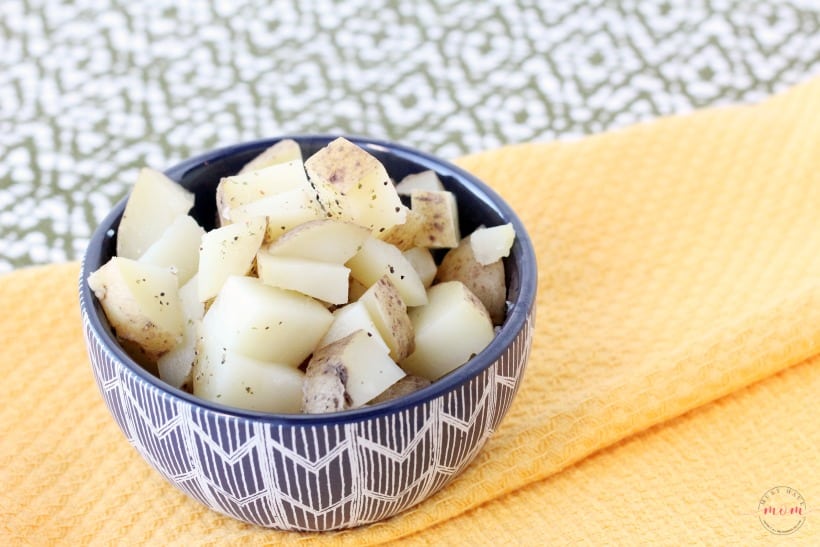 Add 1 cup of water to the bottom of the Instant Pot and add the colander with the diced potatoes on top of the water. Close the lid and set to manual 5 minutes. Once time completes release pressure manually and enjoy!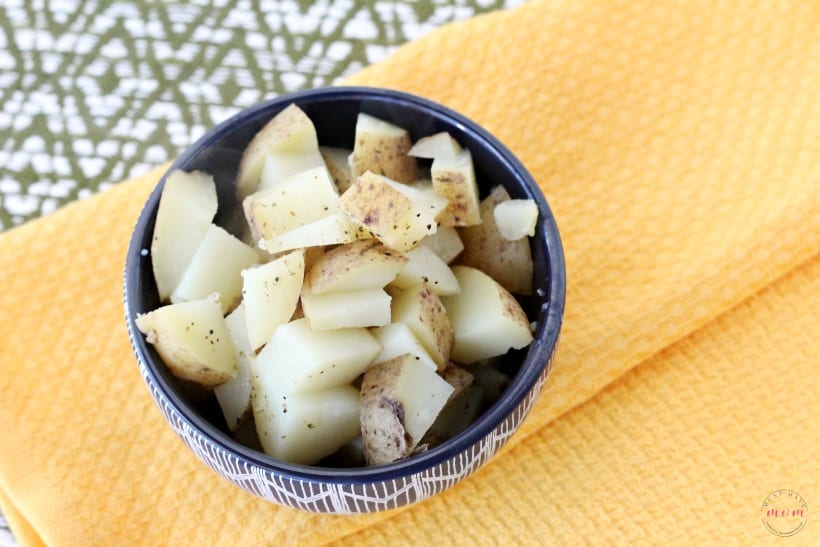 Serve these diced potatoes alongside your favorite protein for a complete meal made in no time! Try our favorite Instant Pot BBQ pork chops or this Instant Pot Lemon and Garlic Chicken.
Pin Instant Pot Diced Potatoes