How To Choose Farmhouse Style Flowers
I am slightly obsessed with farmhouse style decor. Today I'll show you where I find farmhouse style artificial flowers to decorate my home with and I've even got a money-saving discount code so you can get them at the best price!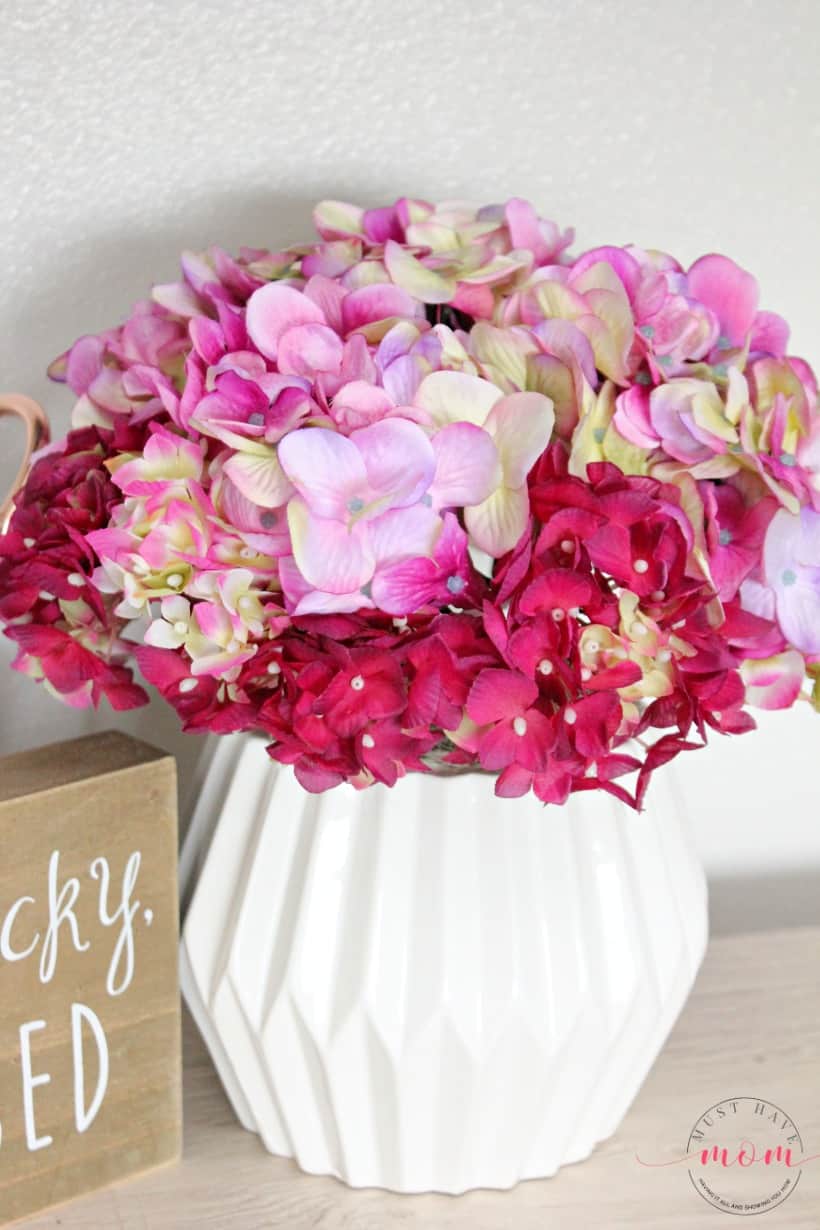 Farmhouse Style Decor Ideas
I am in the process of doing a makeover on every room of my home. So far I have shared my farmhouse style bedroom makeover, farmhouse style living room, farmhouse style bathroom and I even did a farmhouse style RV makeover. Today I added some more farmhouse style decor elements to two of those rooms and I'm going to show you how you can recreate the look in your home!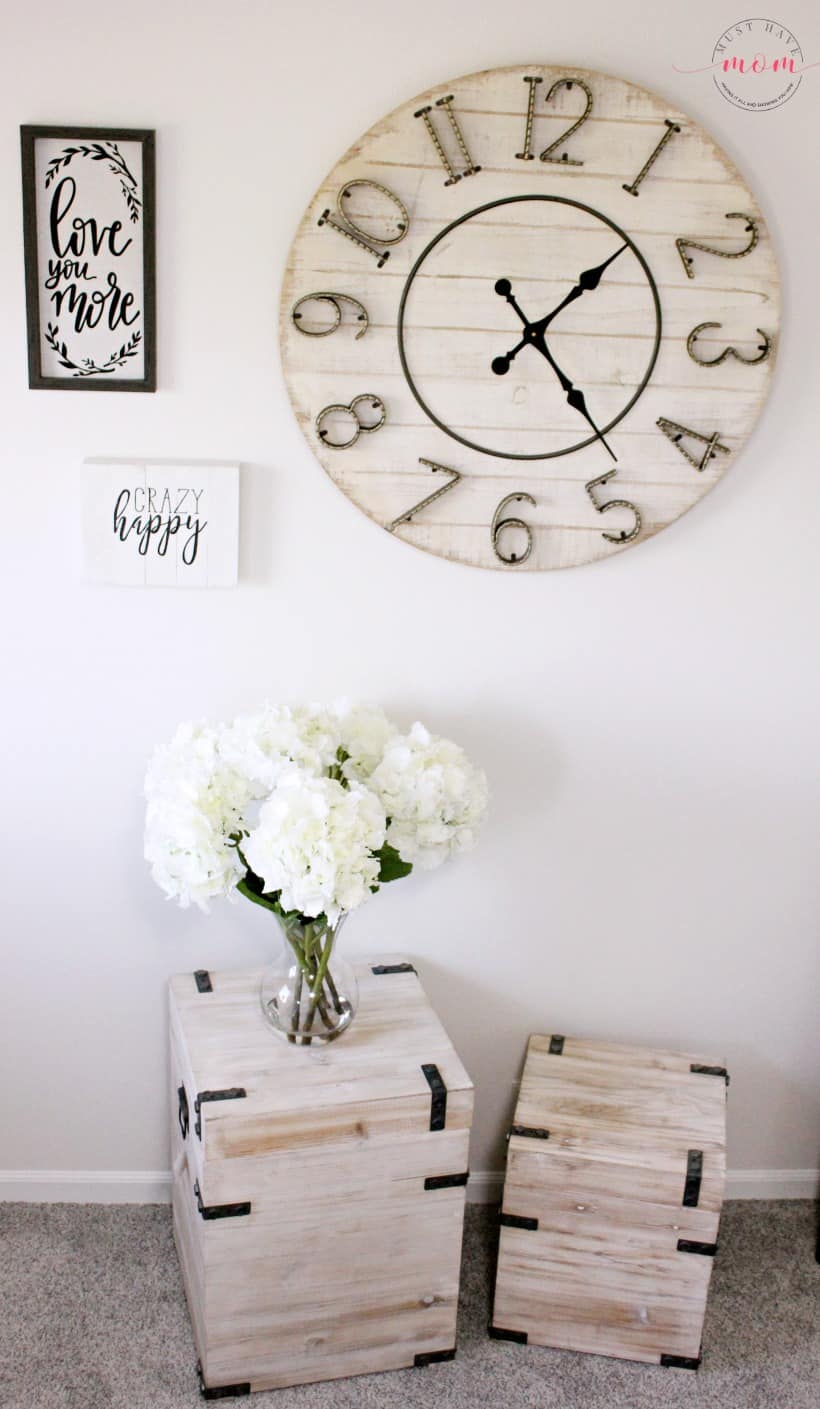 Decorating With Artificial Flowers
I have a serious green thumb when it comes to growing a vegetable garden. I can produce an abundant harvest and have more than we need. When it comes to flowers I do NOT have a green thumb at all though! I kill them all!! I don't know why. Perhaps because my gardens are typically on an automatic watering system and flowers in my home are not. Whatever the reason I can't keep them alive, I've given up on real flowers and I use artificial flowers to decorate instead. I am so much happier when I don't have to worry about my gorgeous flowers dying! I'll show you how I used artificial flowers that look real to decorate my home. Tip – they last so much longer than real flowers!
In my master bedroom, I had one wall that was really lacking. I had the gorgeous, huge clock along with a couple of signs on the wall and the rest of the wall looked really empty. I added these decorative whitewash storage boxes under the wall decor and topped the taller one with this beautiful bouquet of hydrangeas from Nearly Natural.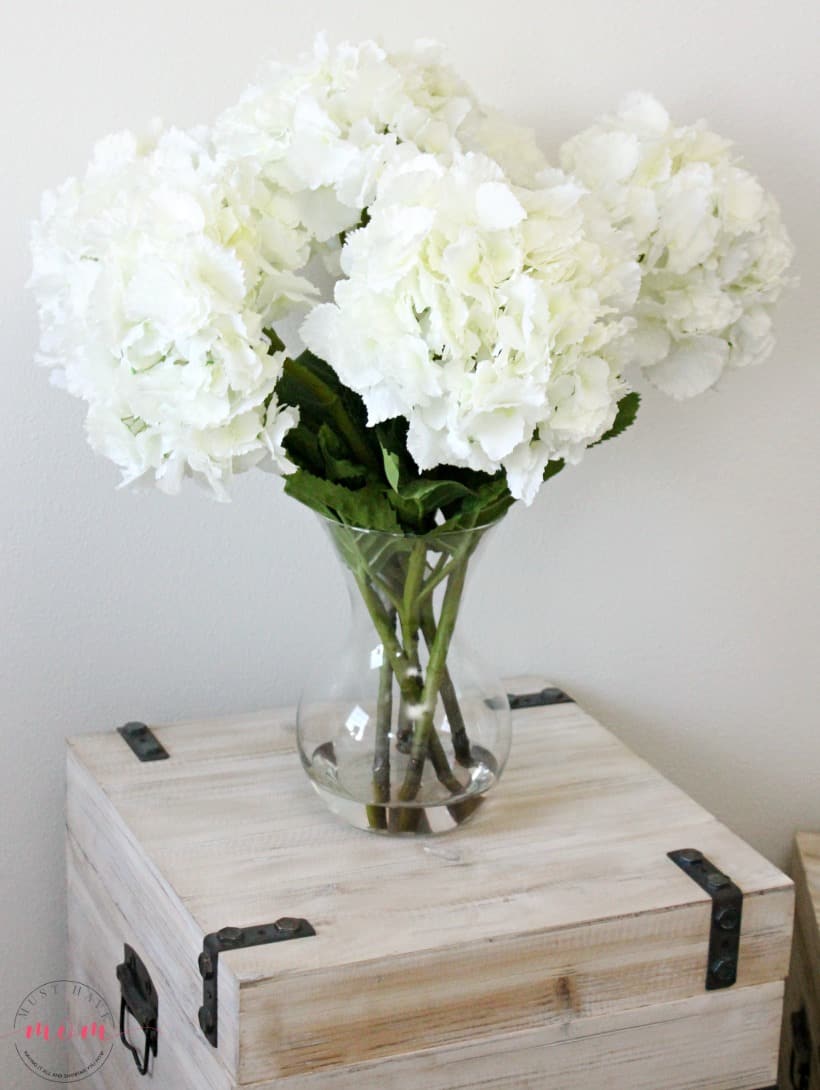 The hydrangeas are absolutely stunning and they will never die! That is such a huge win in my book. I have enough other things to worry about without having to worry about keeping flowers alive too. I am not a fan of artificial flowers that look fake and these Nearly Natural hydrangeas truly look real and even have artificial water in the bottom of the vase to lend to the real look. They are delicate and full! I couldn't be more pleased. Hydrangeas are the flower for perfect farmhouse style decor because they are neutral and beautiful.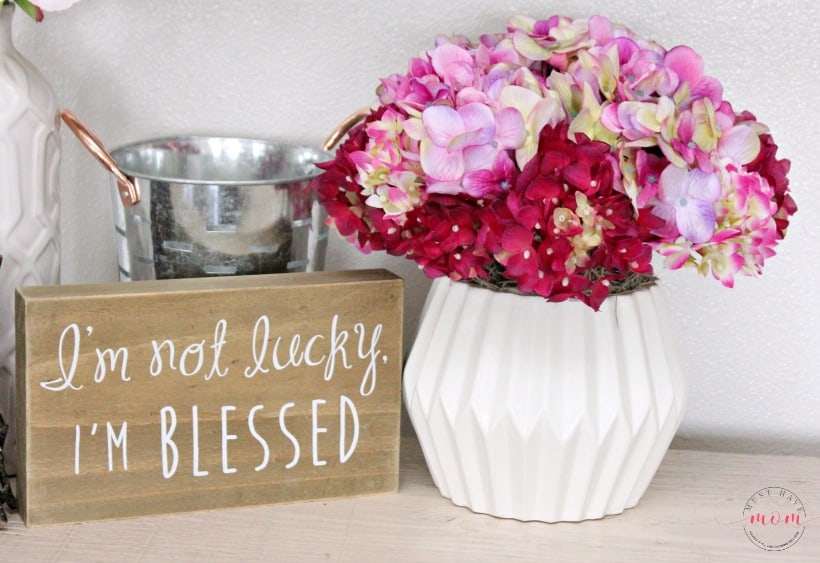 As I'm sure you can tell, I'm a bit obsessed with hydrangeas. In my living room, I wanted to bring in a pop of color for summertime. It was all very neutral and I wasn't sure what color to bring in. These beautiful hydrangeas in a white vase were the perfect combination of purples and pinks to bring that pop of color I was looking for. I added them to my TV console and I couldn't be more pleased with the cheerful arrangement.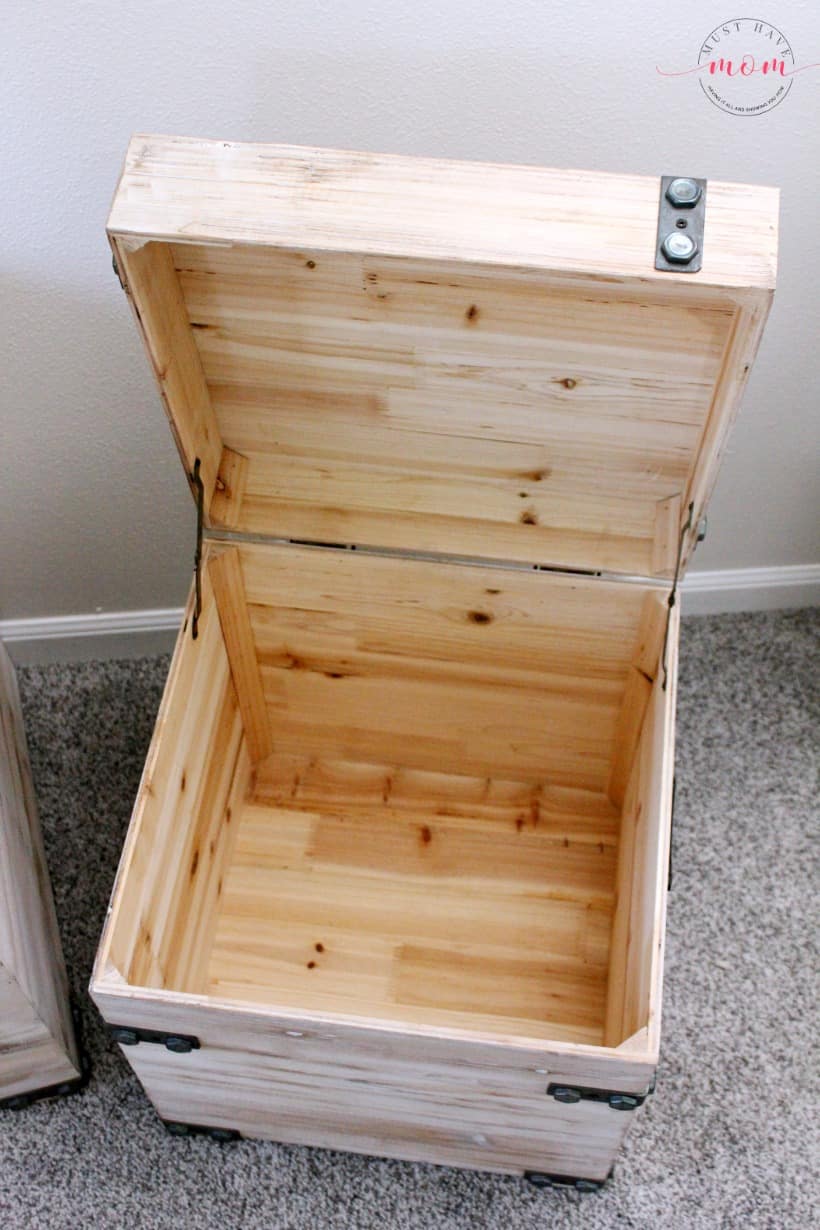 Functional Storage
I am in love with these whitewash storage boxes too because not only are they the perfect pieces to complete my empty wall, but they also have storage inside! I am always on the hunt for functional but beautiful pieces. These do double duty with plenty of storage for pillows, blankets or even books. I love that the clutter is hidden away and all you see is minimalist decor instead.
Nearly Natural Discount Code
If you want to get the same look I have achieved with my farmhouse style flower decor, then check out Nearly Natural for flowers that look SO real, but require no green thumb at all! They last forever and need no attention. That's my kind of flower. I've also secured you a Nearly Natural discount code that you can apply to your order. Get 20% off your order with promo code "GreenThumbSH".
Pin Artificial Flowers Decor