Fruit Infused Water Recipe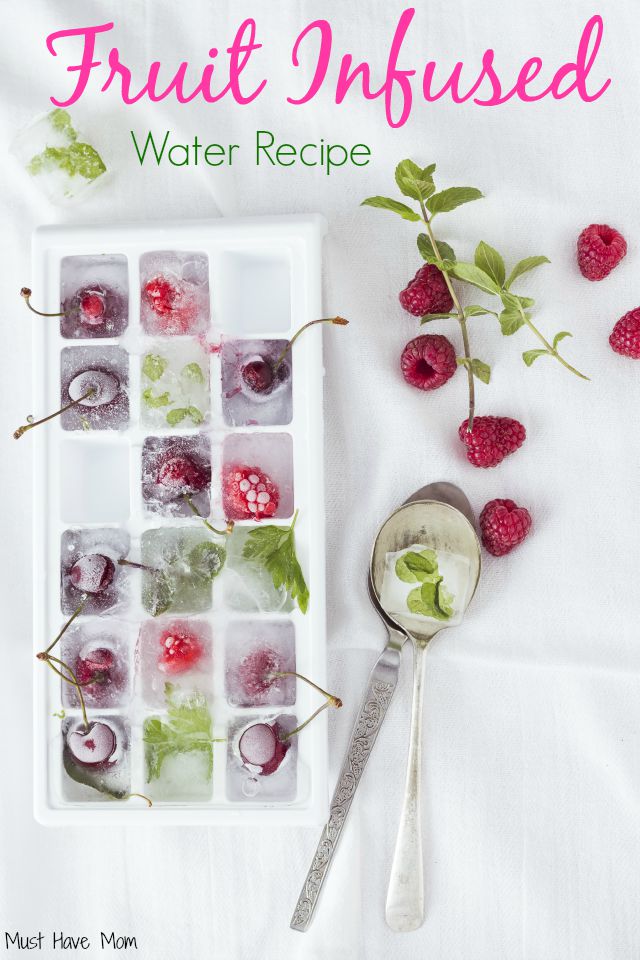 I love drinking water all day long. I realize I am in the minority. While many people are actively trying to increase their water intake, using tricks like this water bottle hack, they just can't get past the lack of flavor. If that sounds like you then I've got a solution to the boring taste of water! You can up your water intake, while still enjoying flavor in your beverage. By making your own fruit infused water you'll always have a tasty drink on hand that also supplies you with your daily water intake.
Start by filling an ice cube tray with various fruits and herbs. Combinations like strawberry and basil, blueberry and mint or lemon and raspberry work well together. Place the fruits and herbs in each try and then fill the remaining space with water. Freeze until solid. There is no need to remove stems or chop the herbs. Freeze each one whole and it will make a great compliment to your water.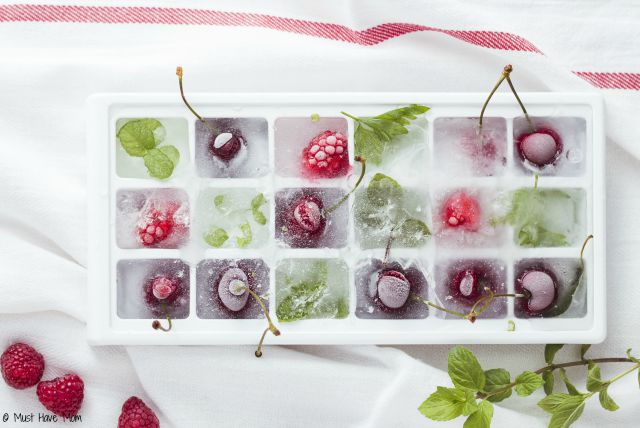 Once frozen you have some fruit infused water right at your fingertips! Just pop them out and add to a glass of water. As the ice cube melts you'll get those fruit infused flavors in your water.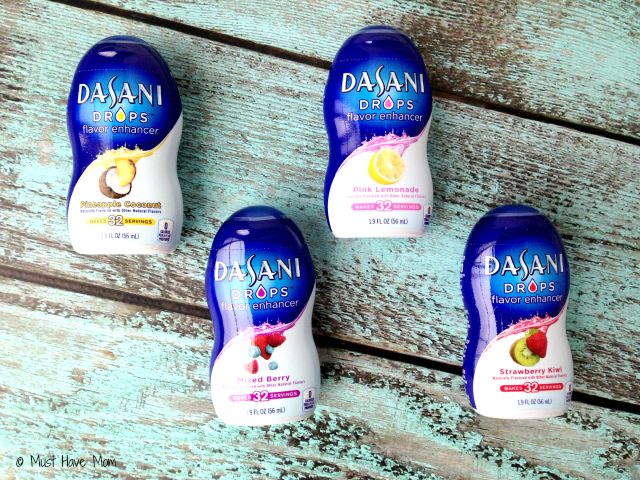 To give your water an extra kick of flavor add in DASANI DROPS with your frozen fruit cubes. It's my favorite combination! DASANI DROPS are zero calorie liquid beverage enhancers that allow you to add a burst of flavor to your plain water. I love to keep these in my purse for fruit infused water on the go too! Of course you don't want to keep these fruit ice cubes in your purse so DASANI DROPS is great for when you are on the go! They come in several different flavor options including Strawberry Kiwi, Pink Lemonade, Mixed Berry, Grape, Pineapple Coconut, and Cherry Pomegranate.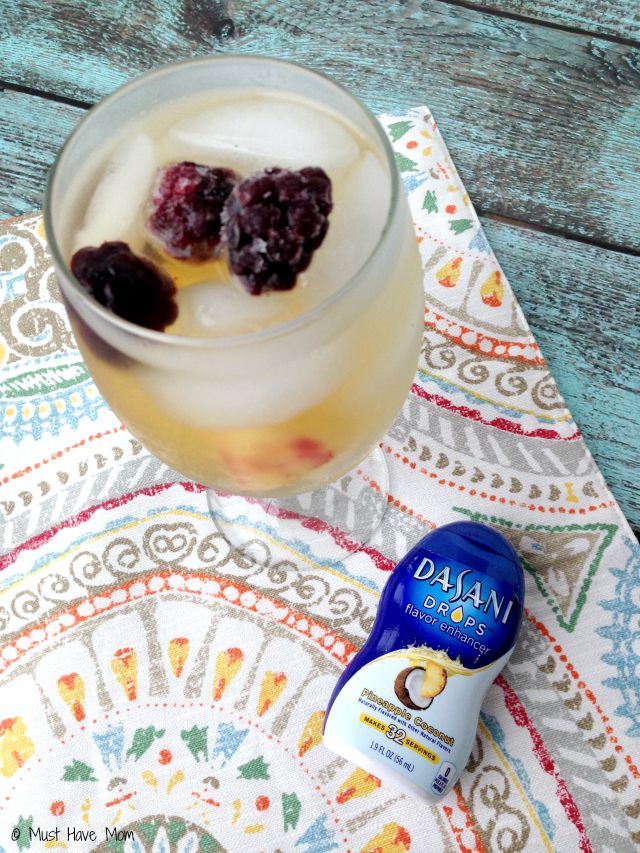 My favorite recipe concoction is to add fruit ice cubes with pineapple and blackberries to a glass of water and then add the DASANI DROPS Pineapple Coconut to it! It's so yummy!! It's light and refreshing and has just enough flavor to satisfy my need for something other than plain water.
If you are looking for ways to increase your water intake then definitely give these fruit infused water recipes a try! These combinations are delicious and complimentary to one another. Combine them fresh in your water or freeze the ingredients in ice cube trays and add the cubes to your glass of water.
Pear + Raspberry + Rosemary
Blueberry + Lemon + Cucumber
Cranberry + Lemon + Orange
Pear + Pomegranate + Cloves
Raspberry + Lime + Cucumber
Orange + Raspberry + Strawberry
Blueberry + Lime + Cilantro
Cucumber + Fresh Mint
Pineapple + Orange + Strawberry
Watermelon + Fresh Mint
Peach + Watermelon
Apple + Cinnamon Sticks
Kiwi + Raspberry + Fresh Mint
Which combination sounds most appealing to you? You can find the DASANI DROPS at retailers near you! Each bottle contains 32 servings! Follow DASANI water on Instagram, Facebook and Twitter for more ideas!
If you like this post share it on Facebook to save these flavor combos to your timeline and pin it for easy finding on Pinterest!