Free Printable Blog Planner
As we head into a new year it is time to start setting goals for 2019. One goal that I consistently see from bloggers is to become more organized. I have a free printable blog planner that is designed to help you track your goals and get more organized.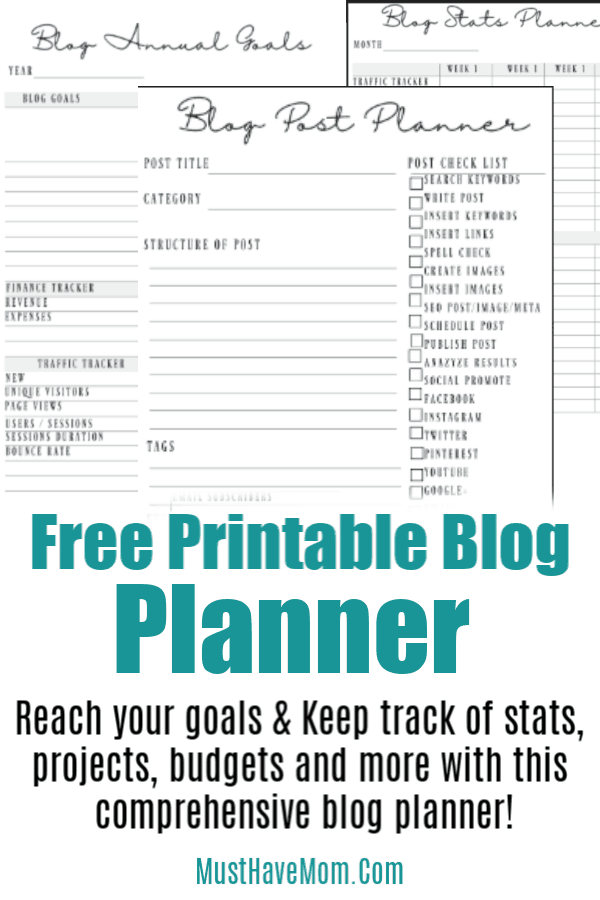 Free Printable Blog Planner
This free printable blog planner is so helpful no matter where you are on your blogging journey. Use it to get organized and make this year your most profitable yet! Print the pages and plan your goals. Use this blog planner to get organized and stay organized all year long. Track your successes and improve your business along the way.
For New Bloggers
You may be looking to start a blog during the new year. Or maybe you are just starting off in blogging, you have a brand new blog but are unsure of where to go now. The blog planner will help you with everything from figuring out a logo and color palette to starting social media channels.
For Established Bloggers
So you have had a blog for sometime but this year one of your goals is to be more organized. This blog planner is perfect for you. Track your growth, blog posting schedule and more.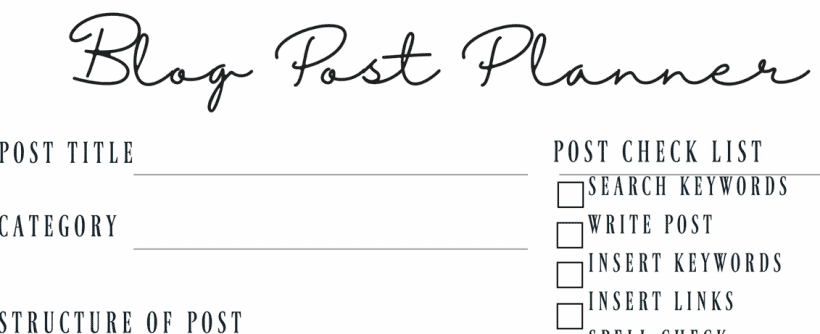 Free Printable Blog Planner Posting Schedule
Track upcoming posts with this blog planner. Mark off things as they are done using the post checklist. No more forgetting to insert links to other posts or schedule on social media. This handy checklist lets you see up front what posts are done and what still need work.
As a full-time blogger do you know at one point I had over 20 posts ideas just sitting in the backend of my blog waiting for me to finish them? This blog planner would have prevented that by letting me see at a glance what I still needed to finish up.
Track Growth

This free printable blog planner also allows you to track growth. You can track growth on social channels and also watch your page views grow. This is so handy as it allows you to see what is working and what isn't.
It took me a few years to figure out that I needed to focus on keywords and SEO instead of just writing alone. I had to go back to basics with a beginners SEO guide to really find what worked best for my blog and what drove readers to my pages.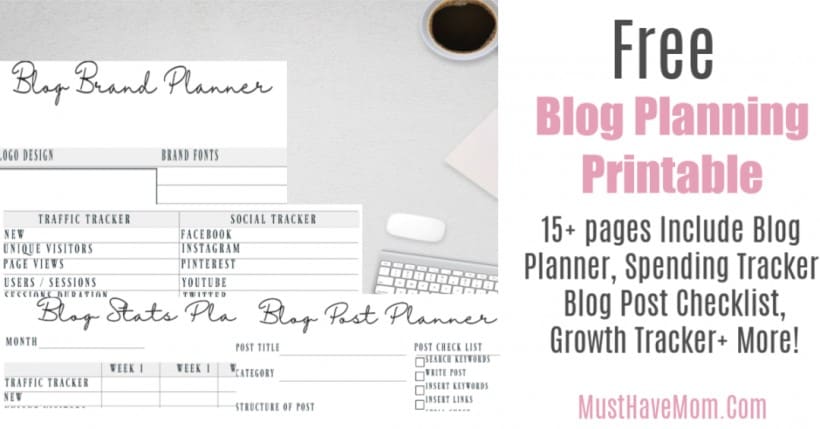 Get Your Free Printable Blog Planner
Join me this year as I get more organized. Along with this free printable blog planner, check out Blogging is My Day Job for more tips on getting the most out of your blogging experience.