Free Peter Pan Movie Printable Activity Sheets, Recipes & More!
The Peter Pan movie hits shelves June 5th and to celebrate I've got free printable Peter Pan activity sheets, recipes and more! You'll find everything you need for your own Peter Pan themed party!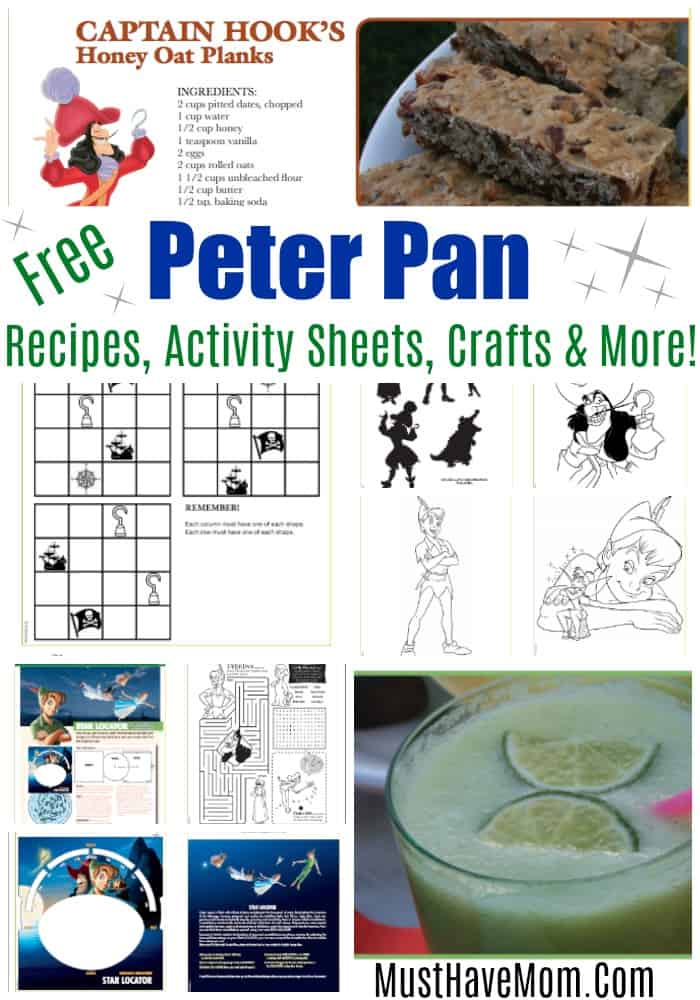 Peter Pan Movie
Peter Pan was the last Disney animated feature film in which all nine of Walt's "Nine Old Men" worked together as directing animators. This movie has a special place in the Disney collection and boasts some impressive stats that I think you'll find as fascinating as I did! 
In "Peter Pan," fantastic adventures await the Darling children—Wendy, John and Michael—when Peter Pan, the hero of their stories, whisks them away to the magical world of Never Land.  After flying with Peter and the delightfully impish Tinker Bell past the "second star to the right and straight on till morning," they explore the enchanted island and Peter's secret hideout with the Lost Boys, and leap into high-flying battles with swashbuckling pirates and the infamous villain Captain Hook.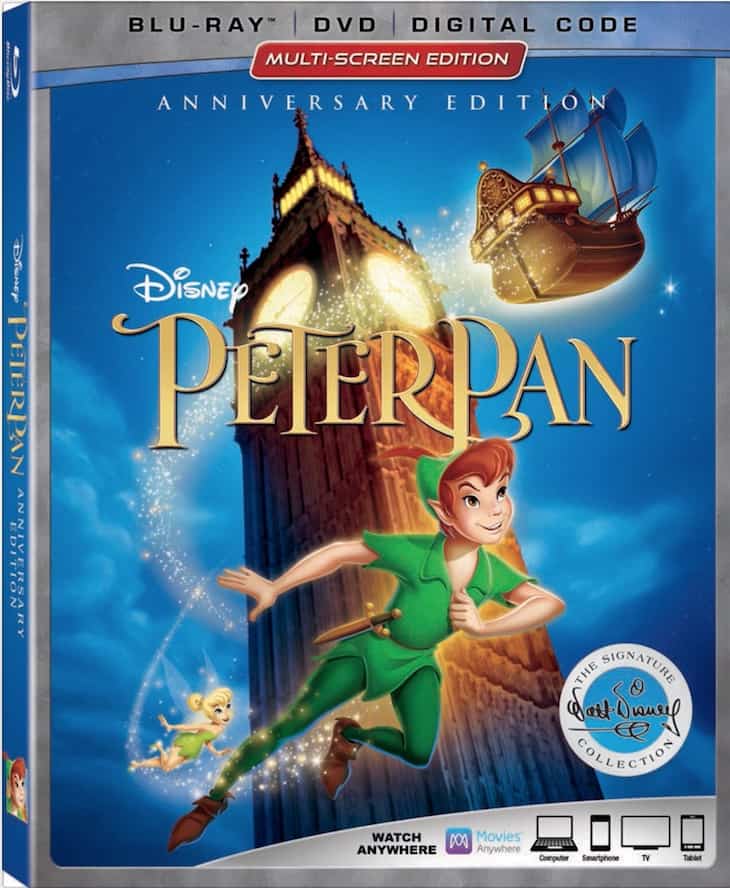 Peter Pan was not created in a digital setting and thus, a full week's worth of steady output by a top-notch animator may only take up five seconds on screen! Can you imagine?! Over a million drawings were completed during the production of this film with over 250,000 separate drawings utilized in the final film.
At the time of production in 1953, a record number of backgrounds were created and used in the film. Backgrounds totaled 934, compared to 773 for Cinderella (1950) and 736 for Alice in Wonderland (1951). The reason behind the volume of backgrounds for PETER PAN, stems from the fact that the principal characters are 'human,' and humans have a tendency to move around more than animals. This determined the various camera angles needed to give the production the scope that Walt wanted for his telling of Barrie's classic story. In the time required to design and paint one animated background for PETER PAN a live-action studio could plan and construct an actual movie set.
An incredible amount of time and work went into the production of Peter Pan and it's earned it's place in the Disney collection. It's a timeless classic! The production of PETER PAN represented the highest concentration of talent with the studio's history to that point.
Peter Pan Themed Food Ideas

Free Peter Pan Printable Activity Sheets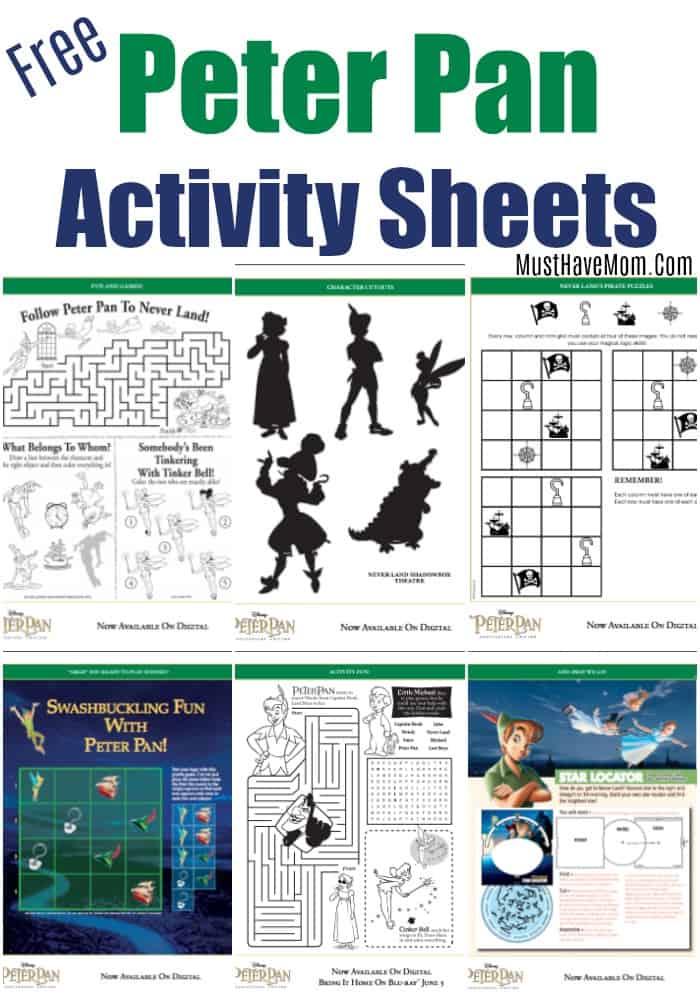 Get all of these fun Peter Pan activity sheets including mazes, dot to dot sheets, puzzles, a star locator and more! You'll also receive free craft sheets and activities! To get the free activity sheet printables, recipe cards and coloring pages simply fill in your email address below and I will send you all of the activity sheets for free, straight to your inbox.
Pin Peter Pan Printables