FREE Personalized Santa Videos For Your Kids! Portable North Pole Promo Code!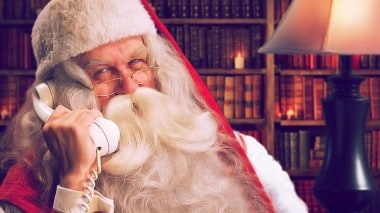 It's the time of year for season's greetings and good cheer, and… of course… Santa!
Are your children as excited about the holidays as mine?
The countdown has begun and my children can't wait to see what Santa Claus has in store for them! This year, we made things a bit more exciting by allowing them to actually SEE Santa for themselves! And guess what? You can too!
I'm not talking about standing in long lines at your local shopping center for a chance to be rushed onto Santa's lap for a quick photo, and then scooted off to the side for the next child. Instead, we've took the plunge with technology and used Portable North Pole (PNP)!
What's Portable North Pole you say?
Only the best invention since sliced bread! It is actually an enhanced portal that allows you to bring Santa Claus right into your own home! You can wow your children with their very own free personalized Santa Videos, created just for them! PNP has been on the Christmas scene since 2008, and will reach the impressive milestone of 100M messages created this year alone! And the cost? FREE! Check out one of the videos I created for my kids. I made one for each child. Here is my daughter Danika's video:
Isn't that SO cool? There are so many fun personalization options and the end result is a very custom video message for your child. The excitement doesn't stop there!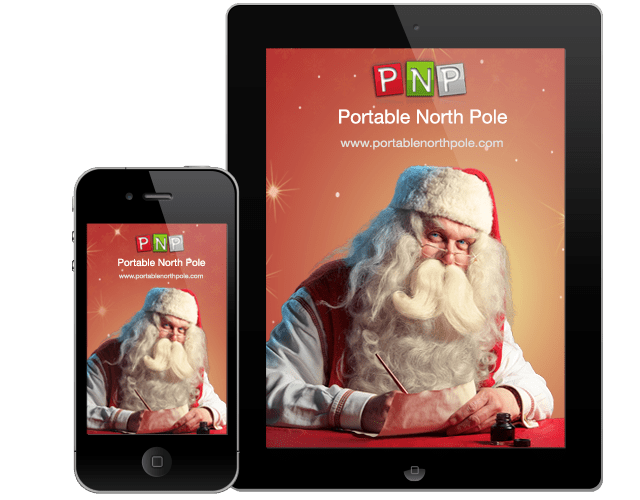 If brining Santa to your home isn't enough, PNP has a mobile version that is compatible with both Android and Apple devices and allows you to the carry the magic of Santa along with you while you're on the go! You can keep your children is suspense (and hopefully on their very best behavior) with the Verdict Machine.
The Verdict Machine is powered by a pedaling elf who keeps your children laughing, as they eagerly wait to find out whether they have made Santa's Naughty or Nice list this year! If your children, like mine, have been a tad bit mischievous this year… they are in good company. The new Classic Video includes hilarious footage of the elves getting into all sorts of mischief as they complete their daily chores!
While you're on the website, don't forget to check out the many Christmas stories to share with your children! If you decide to purchase anything form the site, PNP will donate 5% to kids hospitals in the region where YOU live!
While many of the options on Portable North Pole are completely FREE with no strings attached, there are some paid upgrades you can choose if you'd like to further your experience. My readers get an exclusive discount! Use Portable North Pole Promo Code: BLG20BKP for 20% off for web or mobile users!!
What would your kids think about receiving a personalized message from Santa?!