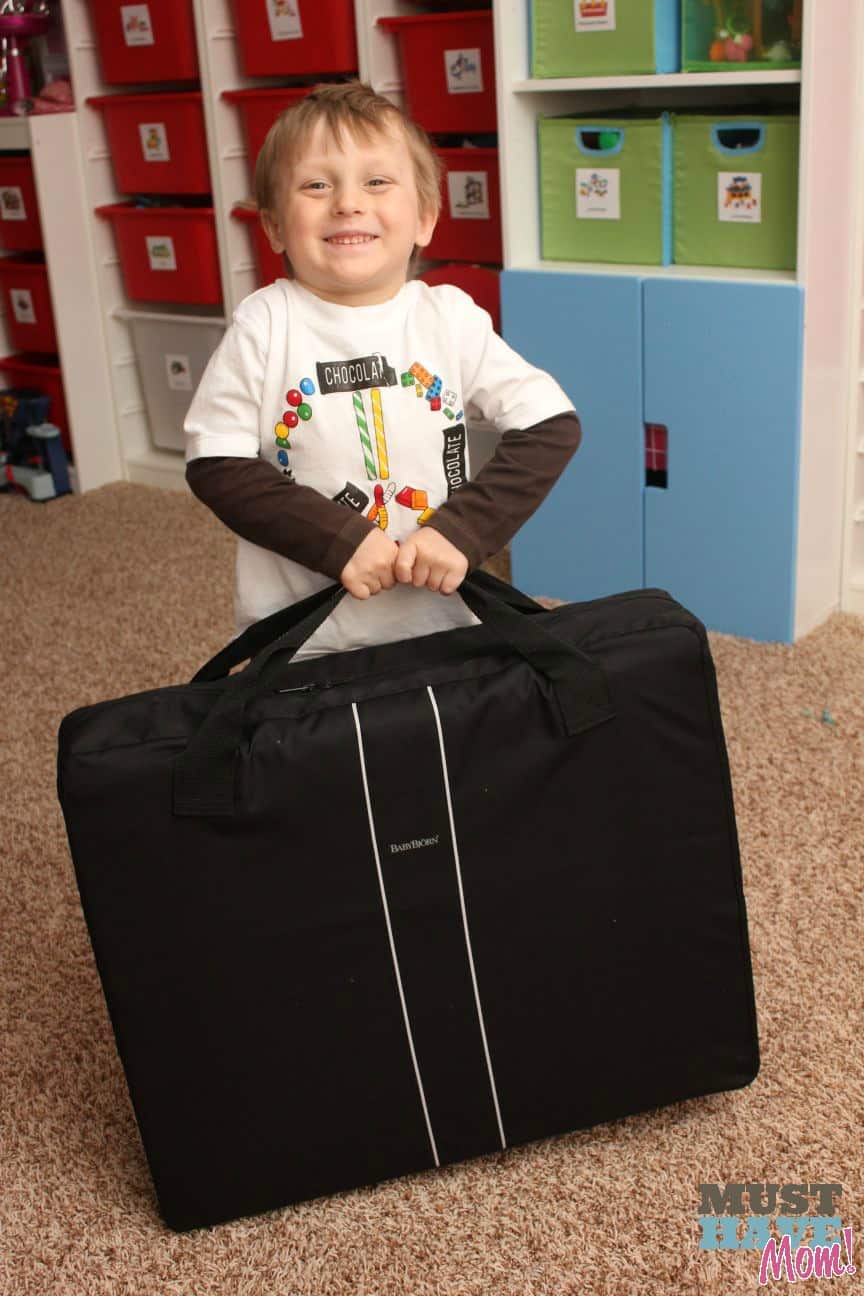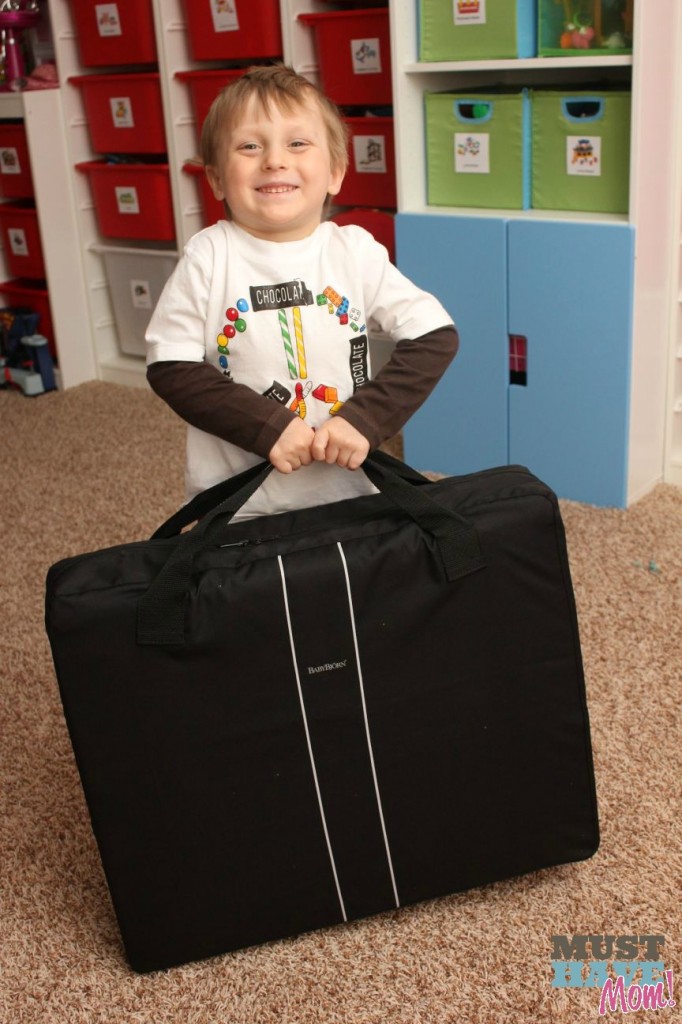 Back in 2010 I named the BABYBJÖRN Travel Crib Light my #1 must have baby product (click the link to see my post from 2010 and a video demo of me setting it up and taking it down). I'm thrilled to announce that they have come out with a new and improved BABYBJÖRN Travel Crib Light! Although I really didn't think it was possible to improve upon their already amazing travel crib, they've done it. They've made some changes that make it better for baby and mommy. It still has all the same characteristics that earned it the coveted "must have baby product" award too!
There is a reason that the BABYBJÖRN Travel Crib Light is the ONLY play yard that I use for my kids. The biggest reason is the compact size which makes it easy to travel with. It's so small and light that even my four year old can lift it! It fits nicely into a compact carrying case and at 13 pounds it is a breeze to carry.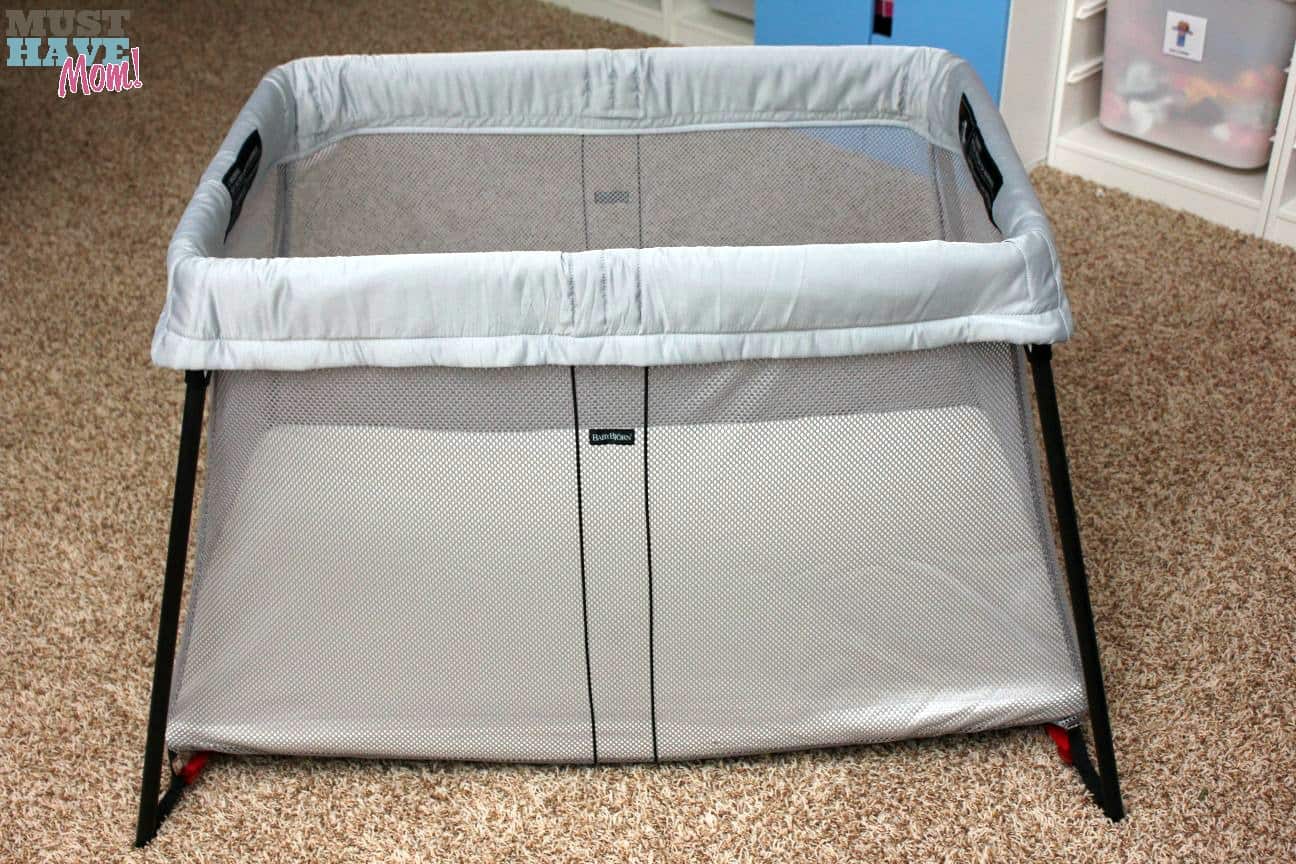 One of the big changes they made to the BABYBJÖRN Travel Crib Light is the open mesh sides which allow you to always see your baby. It also allows baby to see you! You don't have to worry about your baby's face getting too close to the sides of the travel crib since the breathable mesh allows for open air flow.
Setting up the travel crib and taking it down remain as easy as ever. It takes seconds to set up. Remove from the bag, flip over and watch as it pops open. Check that the legs are sturdy and insert the mattress. That's it!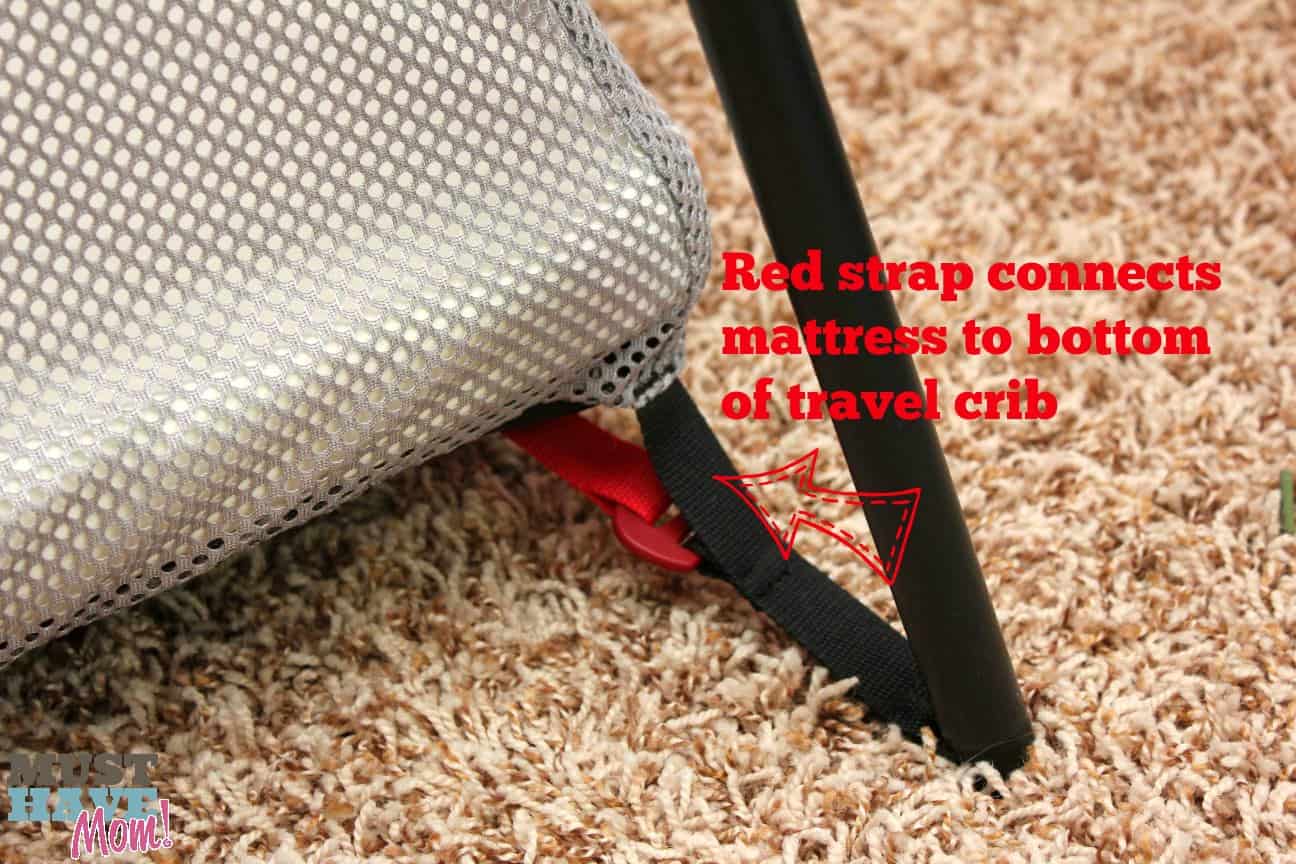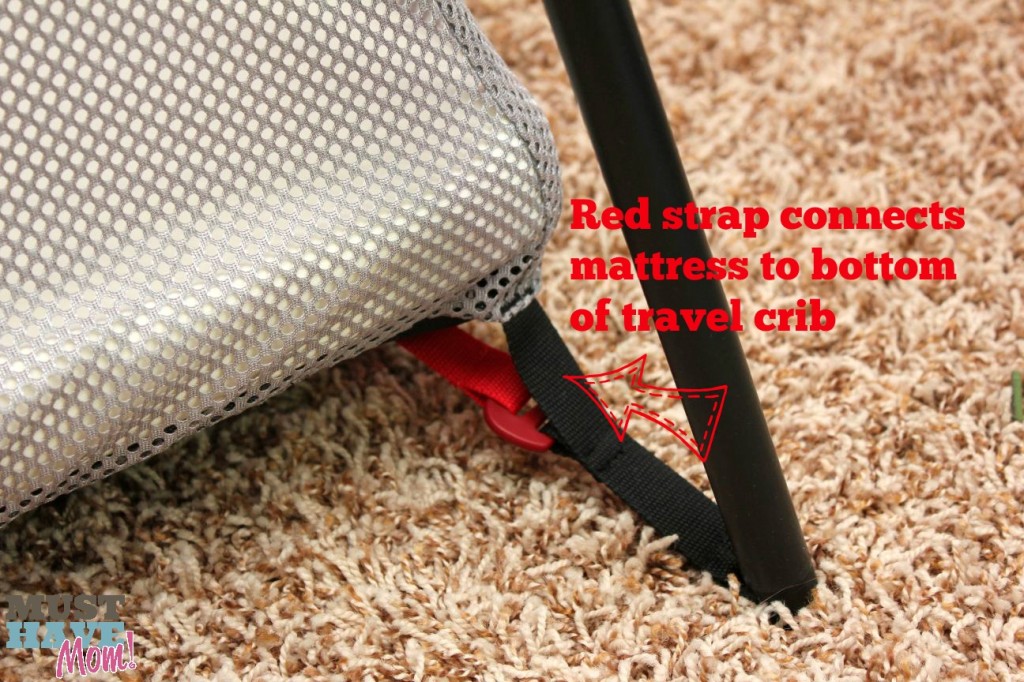 They also added this red strap which allows you to secure the mattress to the legs. If you have a curious baby that likes to pry the mattress up then they will no longer be able to do so as it's held securely in place with these straps.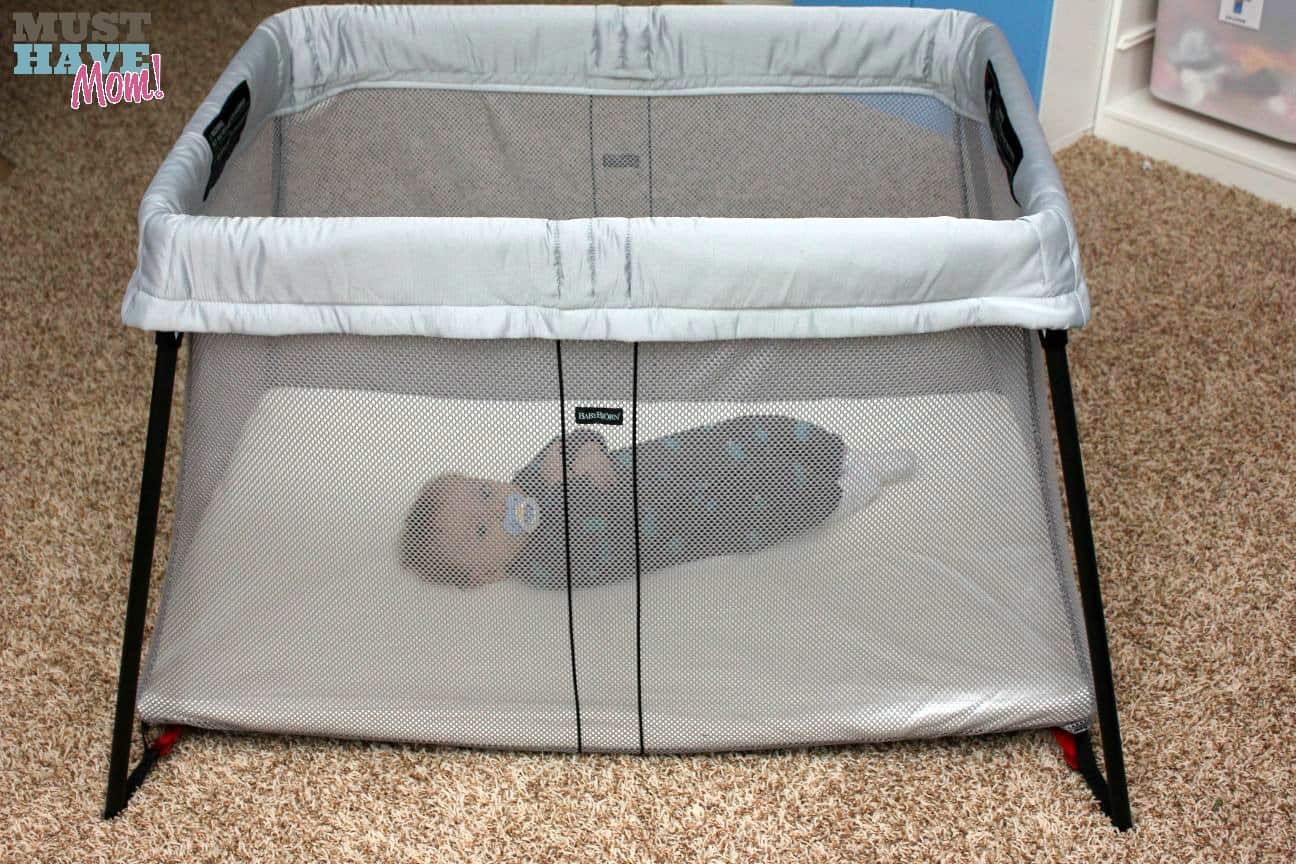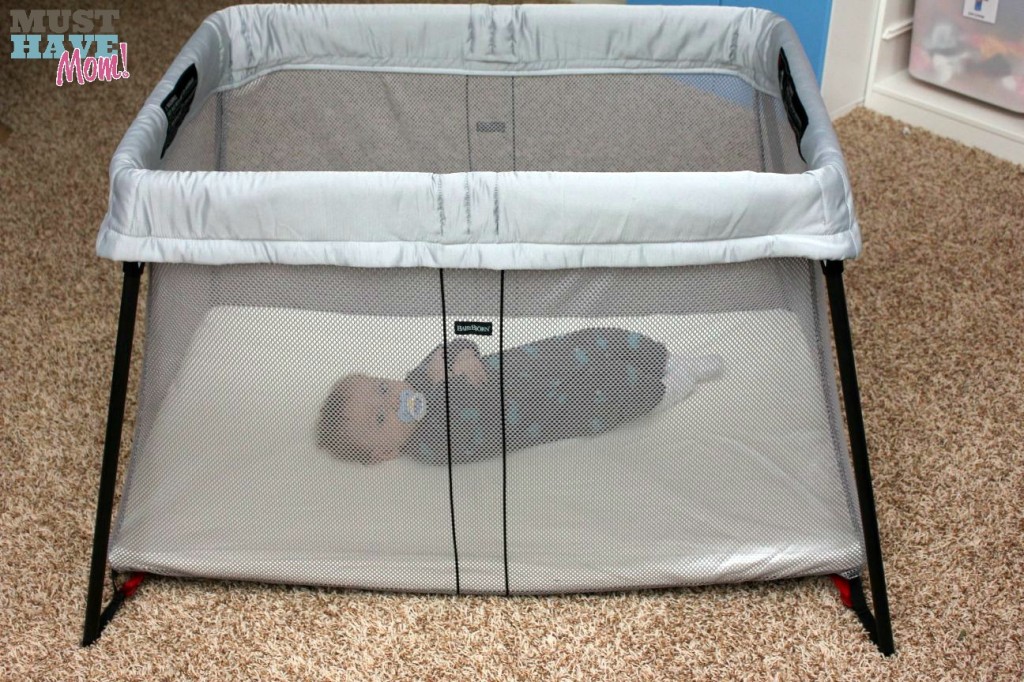 Brady loves being able to see us around him while he is in the travel crib and I love being able to watch him from across the room. I can easily see if he is awake or if he has dozed off to sleep. The mattress provides a comfortable spot for him to sleep and the organic cotton sheet is soft and cuddly.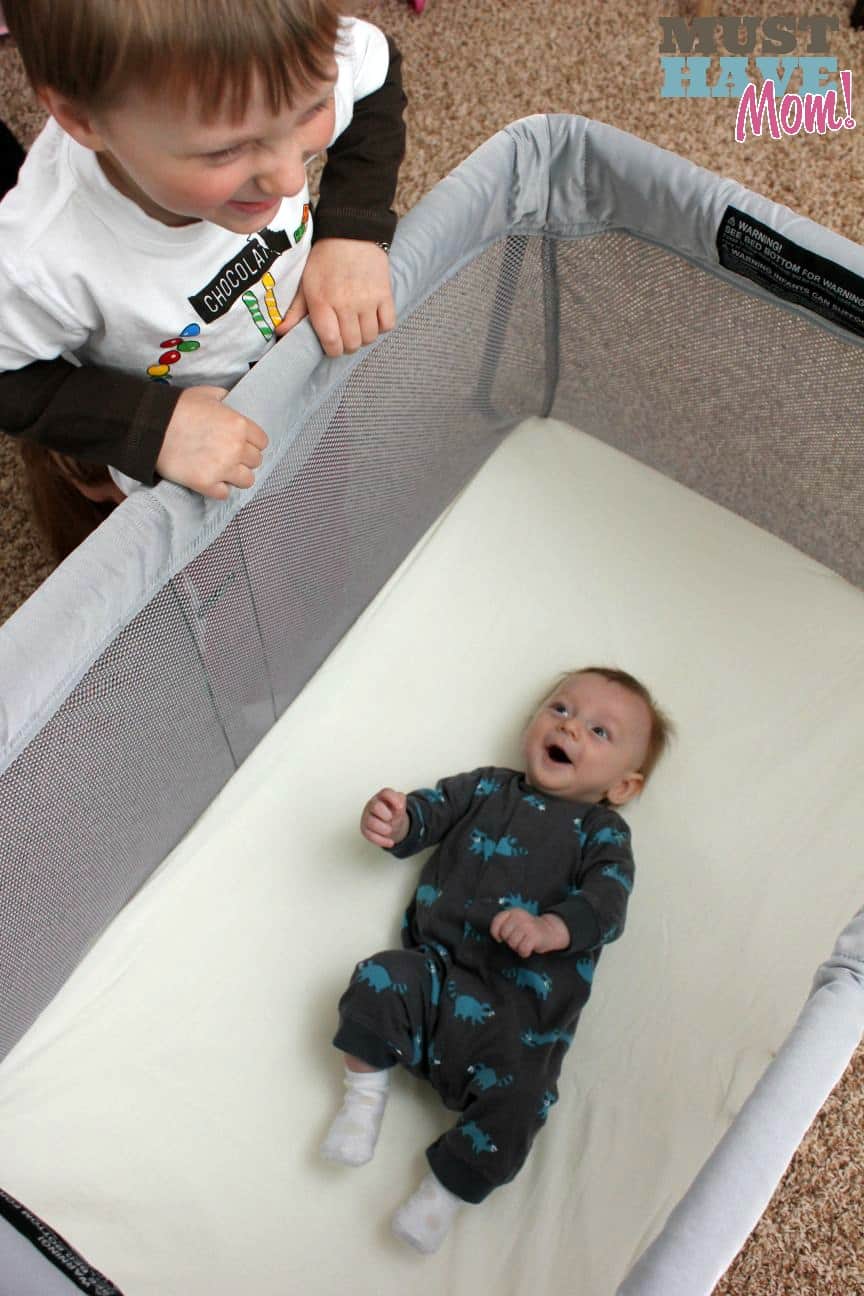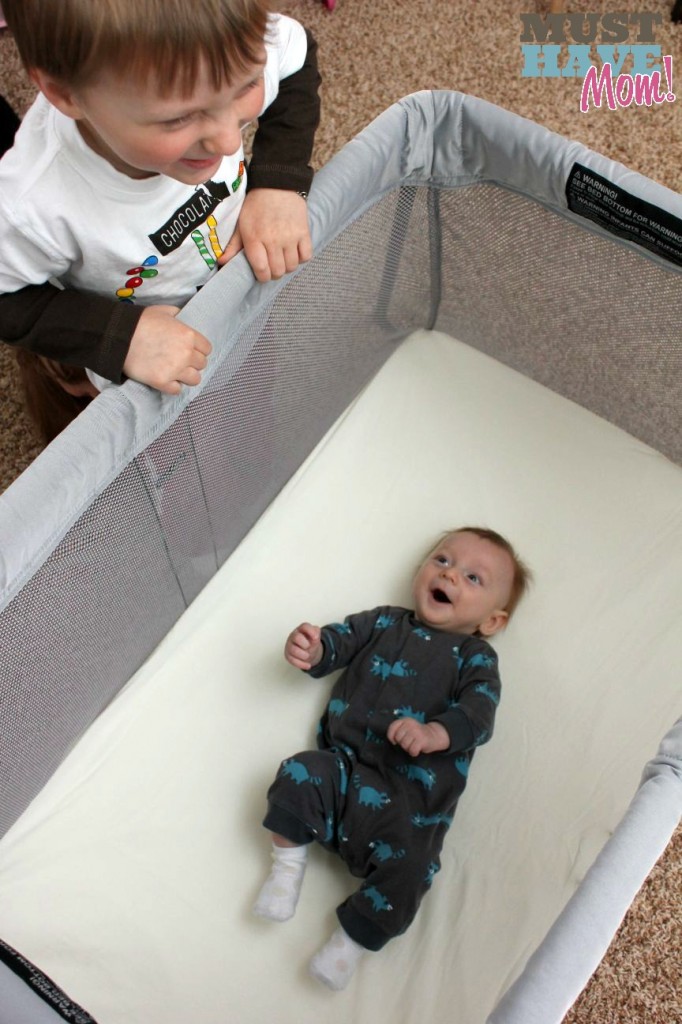 I named this my #1 baby product back in 2010. I've tested a LOT of baby products since then and I have yet to find another travel crib that beats the BABYBJÖRN Travel Crib Light! It combines portability, compact size, lightweight design and ease of use all in one while still offering features that make mom and baby comfortable. You don't sacrifice anything in this travel crib in order to gain the lightweight, compact design. This remains the only travel crib I recommend.
You can find the BABYBJÖRN Travel Crib Light on their site and in stores near you.
One very lucky reader will win a BABYBJÖRN Travel Crib Light valued at $299.95!! Enter below 🙂