Have A Feast Fit For A Princess! Princess Food Ideas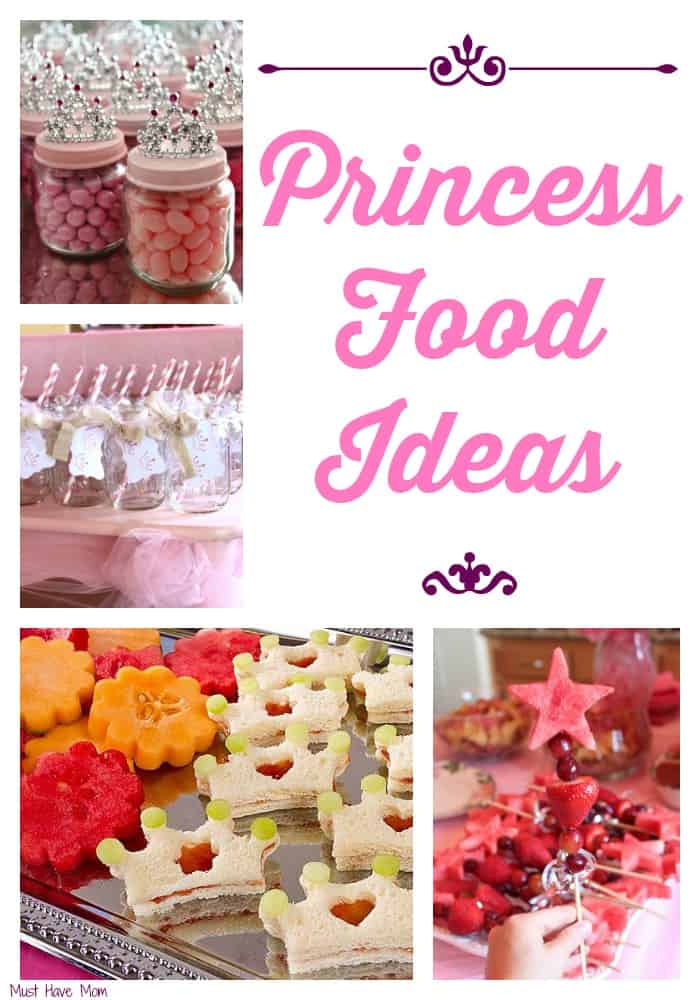 I love picking a theme and having a fun day centered around it. This one is for the little princess in your life! Have a princess themed lunch with some of these fun princess food ideas to inspire you!
–Princess Jars filled with jelly beans
–Cookie Cutter cutout sandwiches and fruit slices: Get a princess crown cookie cutter
and mini shaped cookie cutter
(heart, star) for the center of the crown. Use the crown cookie cutter to cut two slices of bread out. Use your mini shape cookie cutter to cut a shape in the center of ONE of your crown sandwich pieces. Fill with jelly and top with your bread. Then slice green grapes into thin slices and top each of the points on the crown with a grape slice. Cut out watermelon and cantaloupe with a big Flower Cookie Cutter
 and place on a silver tray (dollar store has them!).
.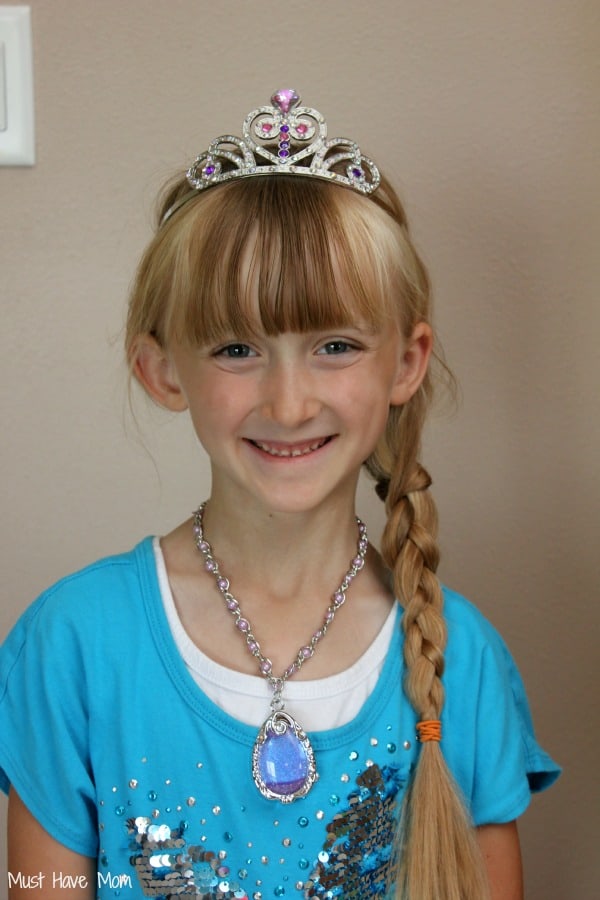 Danika had a fun princess day and we celebrated in style with these fun Sofia The First items
! What is a princess day without a crown? She of course had to wear her crown and amulet all day too!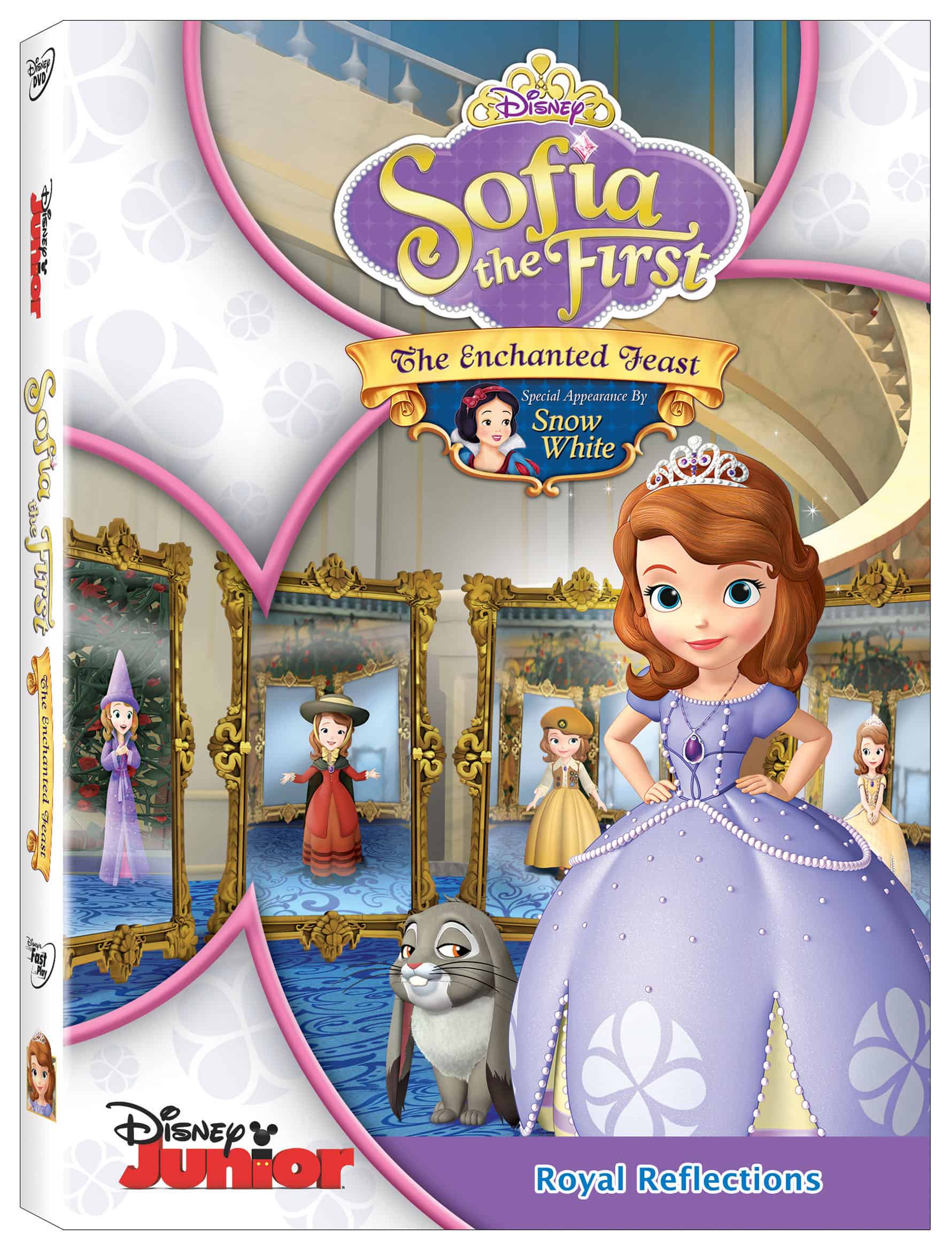 For your princess day entertainment pick up a copy of the newly released Sofia the First: The Enchanted Feast
 DVD. The wicked fairy, Miss Nettle, disguises herself as a powerful sorceress and attempts to steal Sofia's magical amulet. With the help of Snow White—Sofia must learn to trust her instincts and speak up when she suspects someone is not who or what they say they are. This movie will teach your little princess a very important life lesson about standing up for yourself when you believe you are being taken advantage of or deceived.