DIY Minion Gift Wrap Idea
Minion Gift Wrap DIY
We just threw an epic minion themed Birthday party for my 3 year old and it was a blast! I shared all of my minion birthday party food ideas with you yesterday and even gave you a free minion party printable. Today I am sharing an easy DIY minion gift wrap idea that was SO ADORABLE at my son's party. It's an easy way to wrap up your own minions. Tomorrow I will have 31 of our favorite minion gift ideas for you so be sure to check back!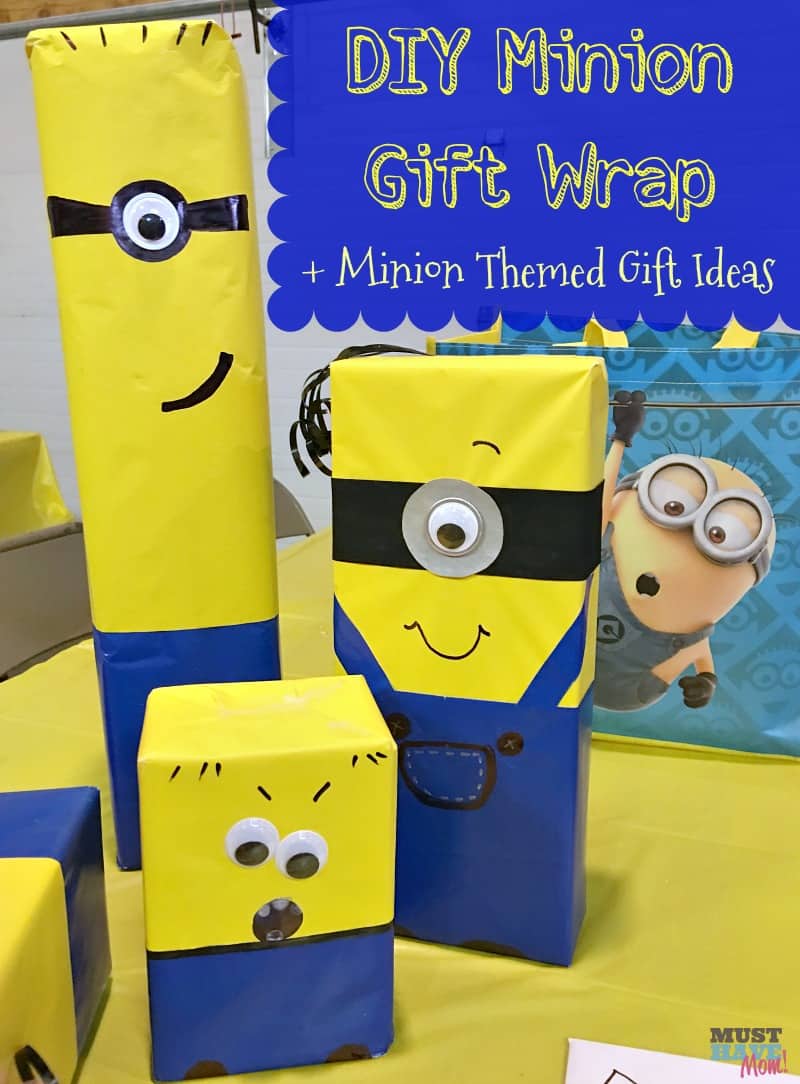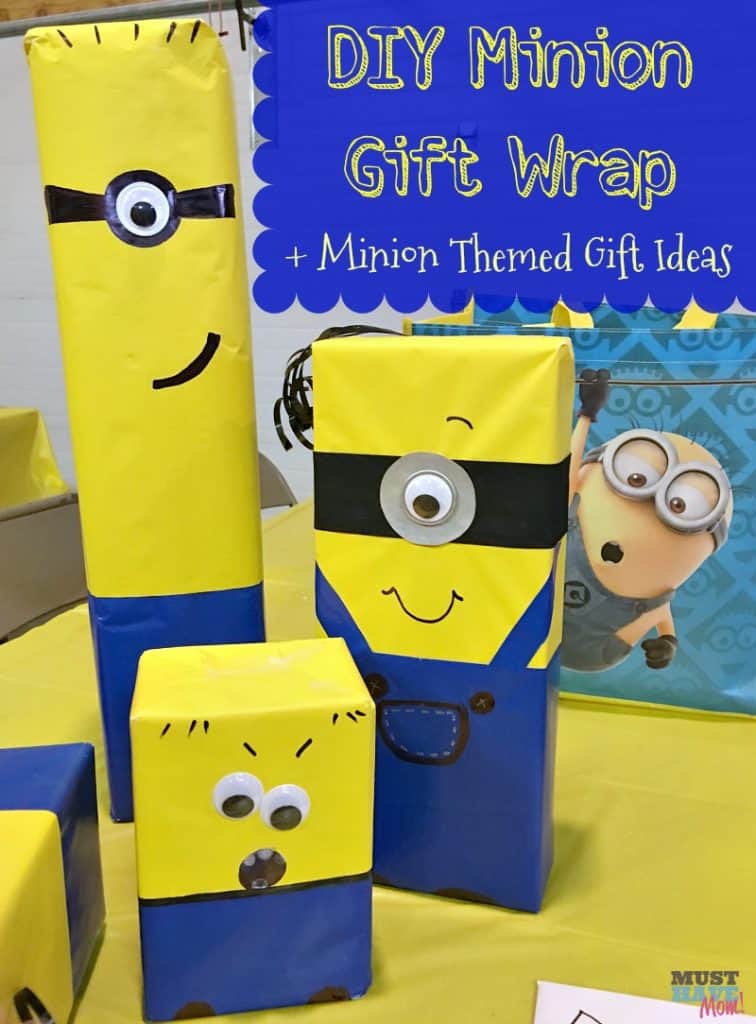 These minion gifts were so stinkin' adorable that I just had to share them with you! My stepmother is the most creative and thoughtful person and she wrapped each of my son's gifts like a minion! The minion gift wrap boxes were each gifts wrapped in a box and then wrapped to look like a minion. You can do this with any rectangle shaped box! These can also double as adorable centerpieces for your party tables.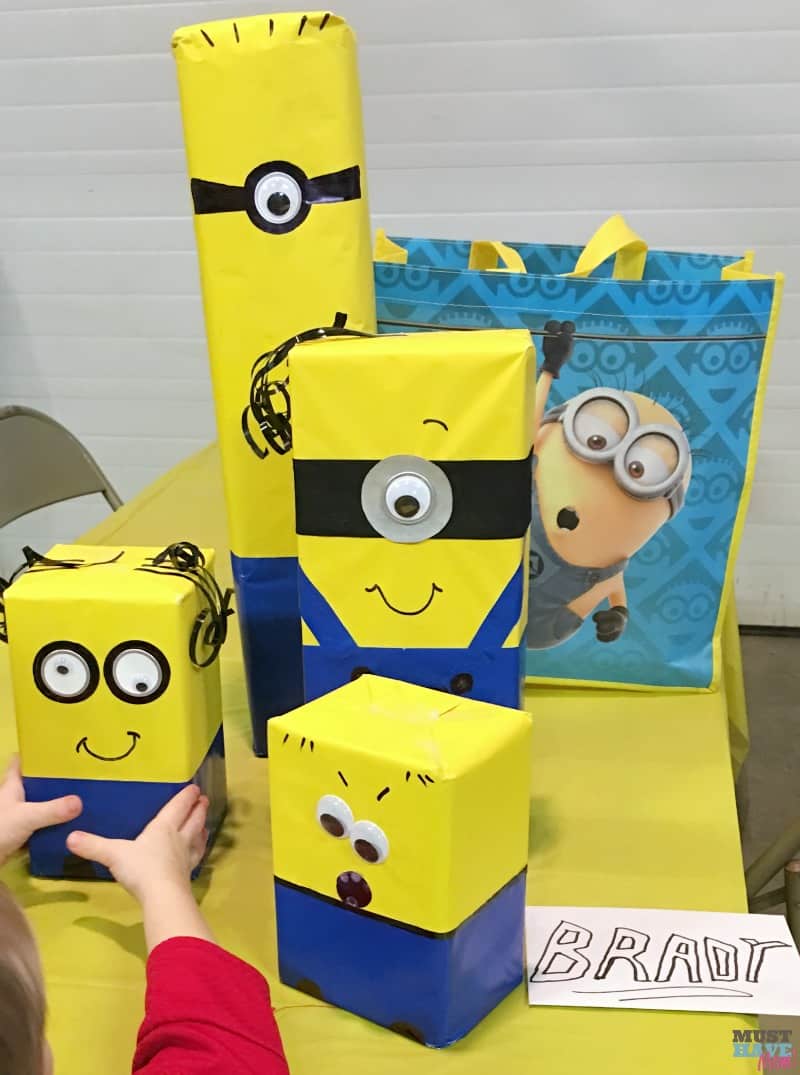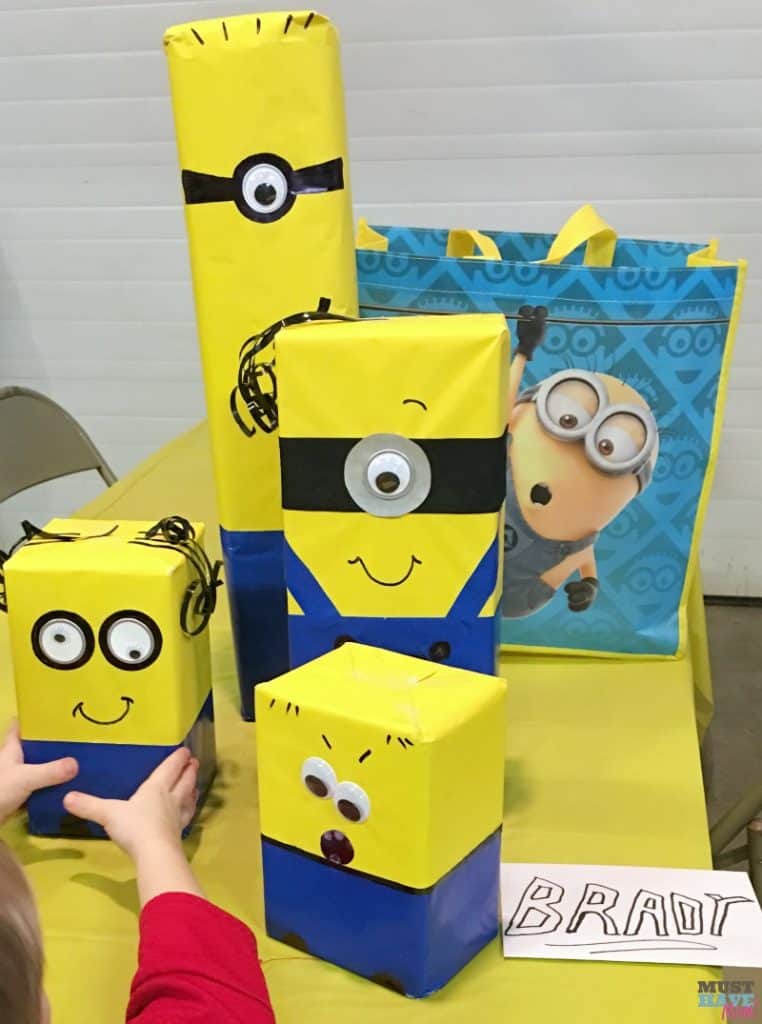 To create your own DIY minion gift wrap centerpieces or minion gift wrap you'll need to start by placing the gift in a rectangle shaped box. As you can see we used all different sizes to create different looking minions. Next wrap each minion in yellow gift wrap. Next wrap the lower part of the minion in blue gift wrap. You can cut strips of the blue gift wrap and glue them on to look like suspenders too.
Now use a black sharpie marker and draw on the goggle strap and the faces. Use large googly eyes and cutout circles of felt or construction paper to create the eyes. You can also use black curling ribbon to create hair for the minion.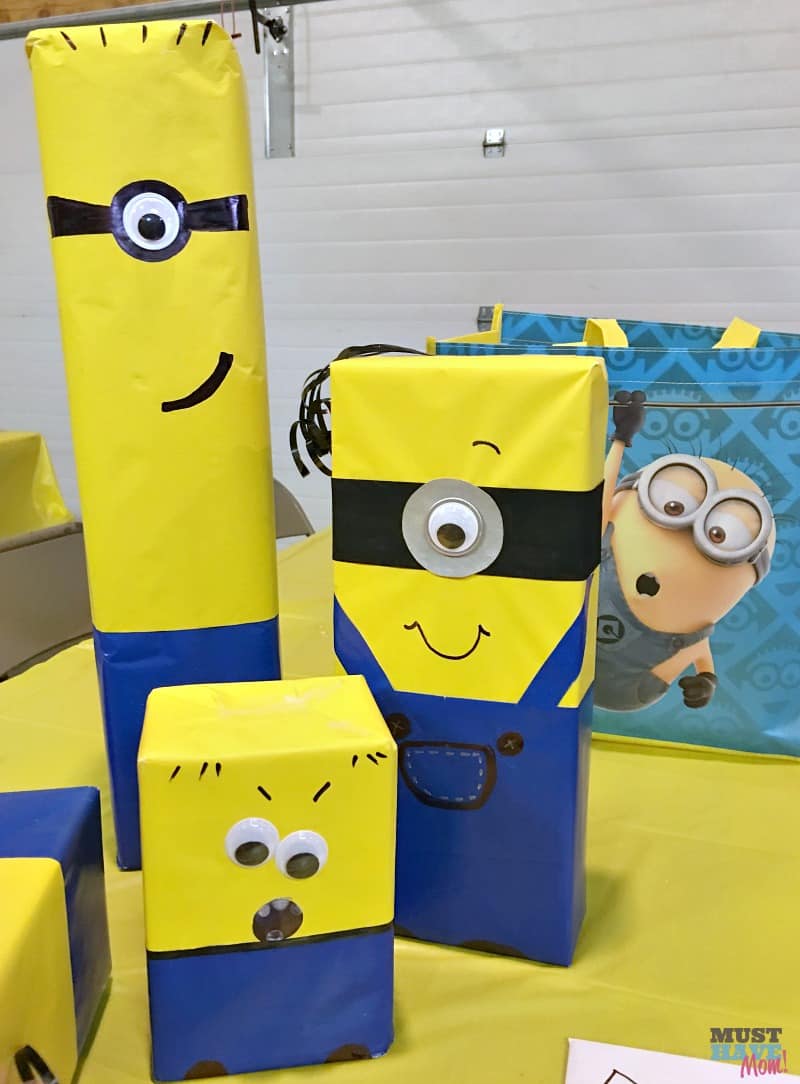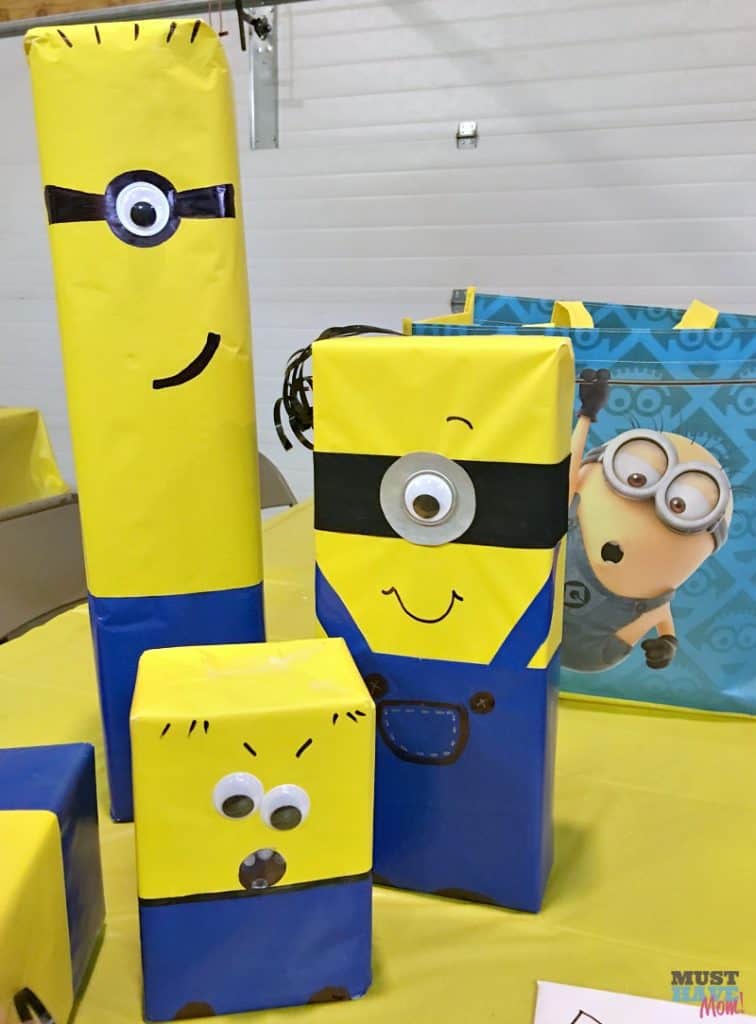 Get creative and make all different faces on your minions! Remember some minions have two eyes and some have one eye. You can make each one unique and you don't have to be a great artist to make these. These minion gift wrap boxes were a HUGE hit with the birthday boy and everyone loved them. Wrap up your child's gifts like minions and use them as centerpieces for a double purpose gift idea!
Minion Birthday Party Ideas