Easy Summer Veggie Tray Idea For Entertaining!
With my garden in full swing I can't wait to start picking veggies and eating them! Whenever we entertain I like to always present my food in a pretty presentation. Everyone loves pretty food 🙂 Next time you are making up your veggie tray get two extra peppers. Any color will work and having a little color will make them pop more. I had green peppers so that's what I used. Cut the tops off and clean out the inside.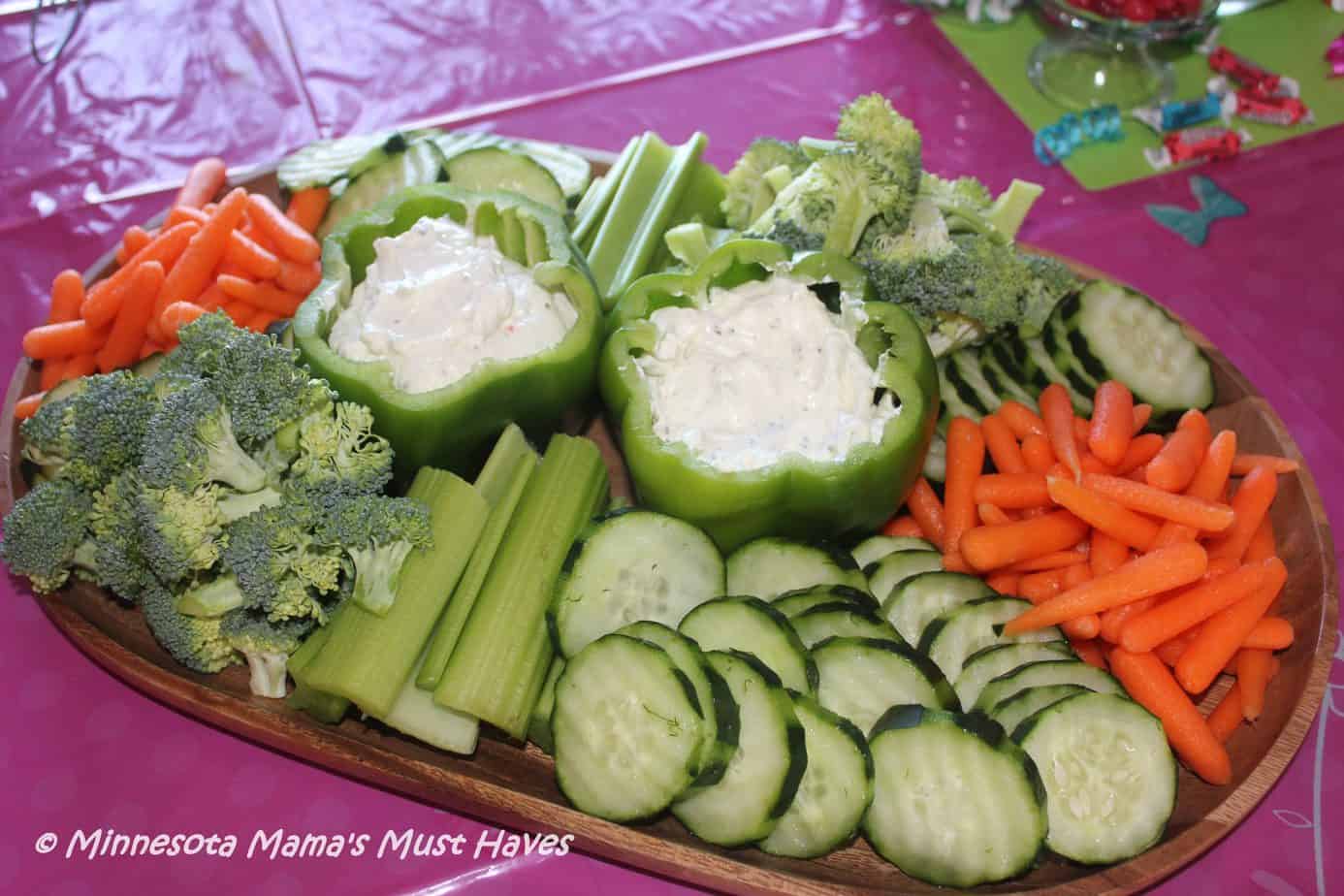 Fill them with your favorite Veggie dip or ranch dressing. Look how nice they look! It takes your presentation to the next level and it's cheap and easy! My guests loved the presentation and all the veggies were gone! My hubby then cut up the pepper and ate it. Since we used a spoon in the dip instead of having everyone dip into it the pepper was still good to eat 🙂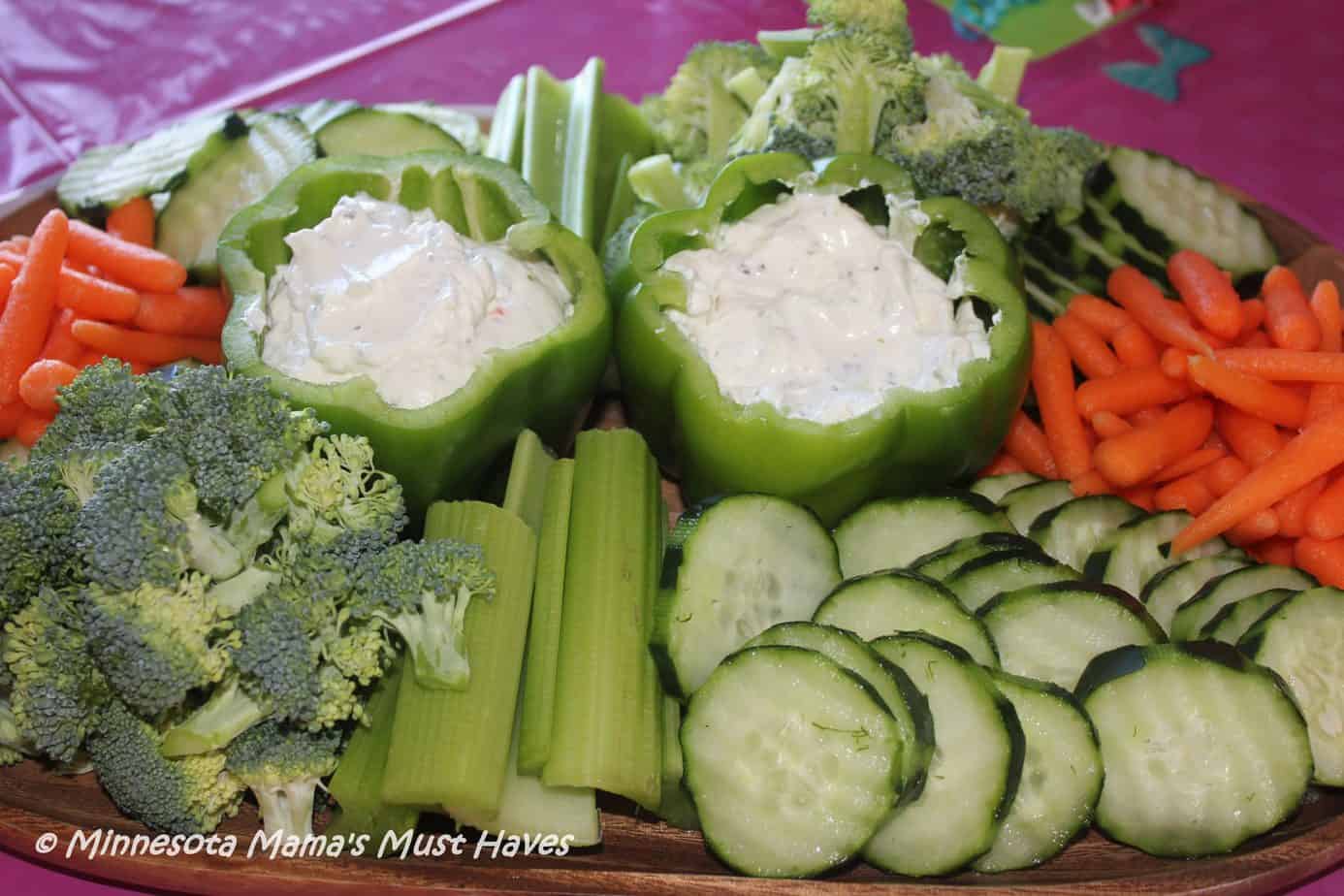 Try it at your next party!