This energy bar recipe was given to me by my mother-in-law and they are SO tasty! The perfect homemade energy bars to bring along on a road trip or outing with the kids. The whole family loves them!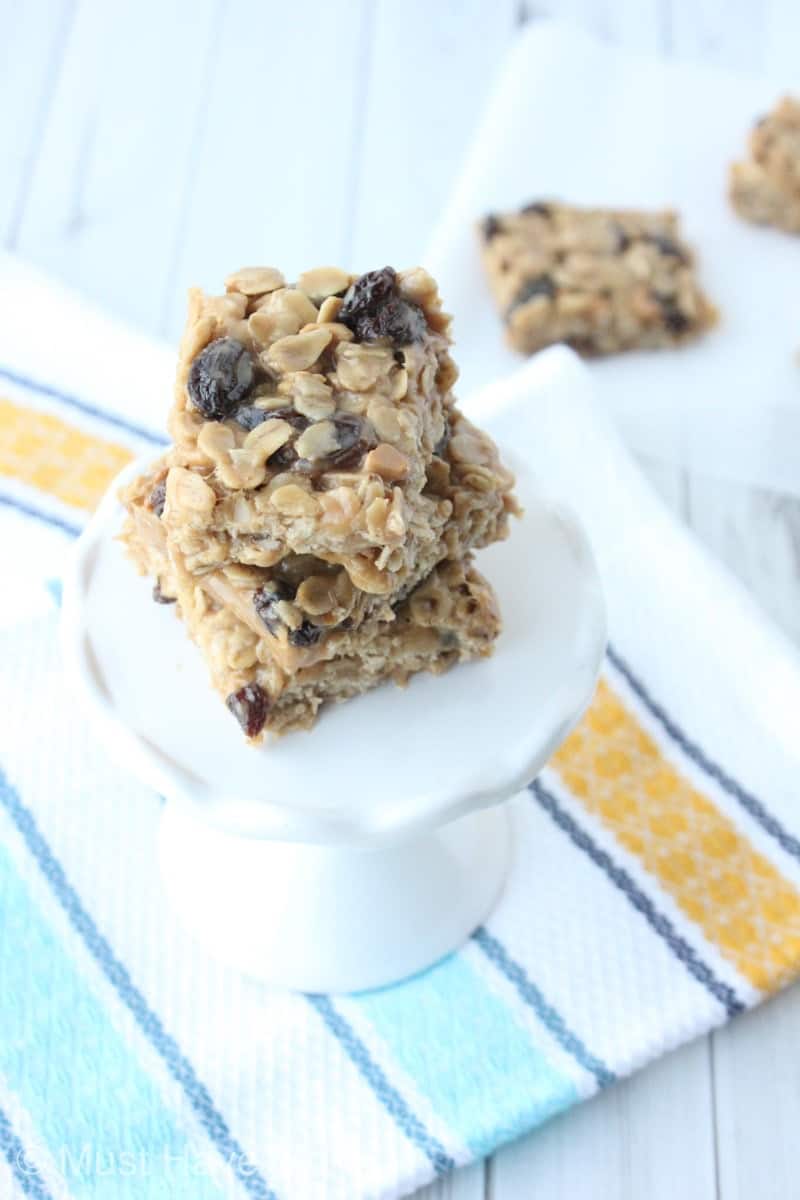 We love easy homemade snacks! We whip up a batch of these energy bars along with our favorite homemade cheese cracker recipe and we feel so spoiled! These don't take long to make and I find they also don't last long in our house. If you aren't fast the whole family will eat them all before you get one!
Energy Bar Recipe
I find the biggest expense in our grocery bill tends to be snacks, especially in the summertime or back to school. With four kids, we go through a lot of snacks. Making them yourself not only delivers better ingredients but also cost savings when it comes time to checkout at the grocery store.
This energy bar recipe has been a favorite in our family for at least a decade. My mother-in-law first made them for us and they are SO good that kids and adults love them. They are a great snack to bring along on a road trip, day on the lake or picnic. They are also great for school lunches and grab and go snacks.
This is a no bake energy bars recipe and comes together quickly so it's no sweat to whip up a batch.
I'll show you step by step how to make these delicious, gooey bars of goodness!
How To Make Homemade Energy Bars
Making these homemade energy bars is SUPER simple! I'll show you every step!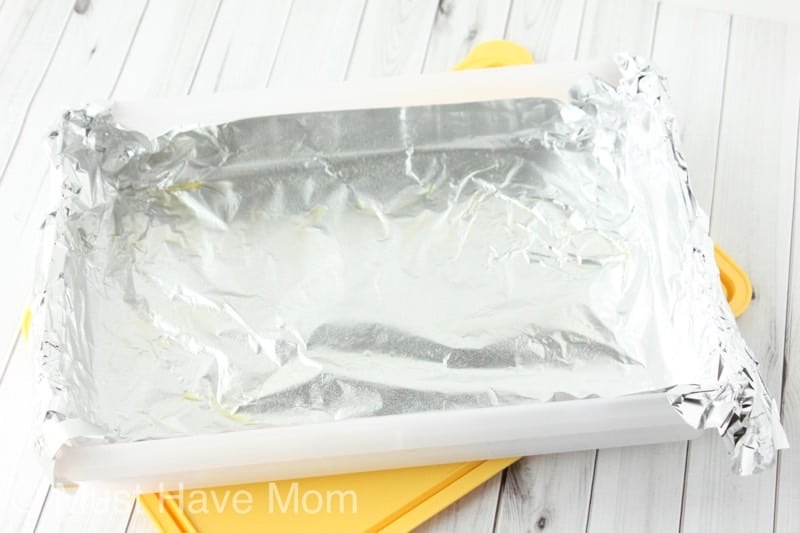 Start by lining a 9″ x 13″ pan with foil and grease it. I use olive oil spray to grease mine. The foil helps be able to lift the bars out of the pan and slice them up easily.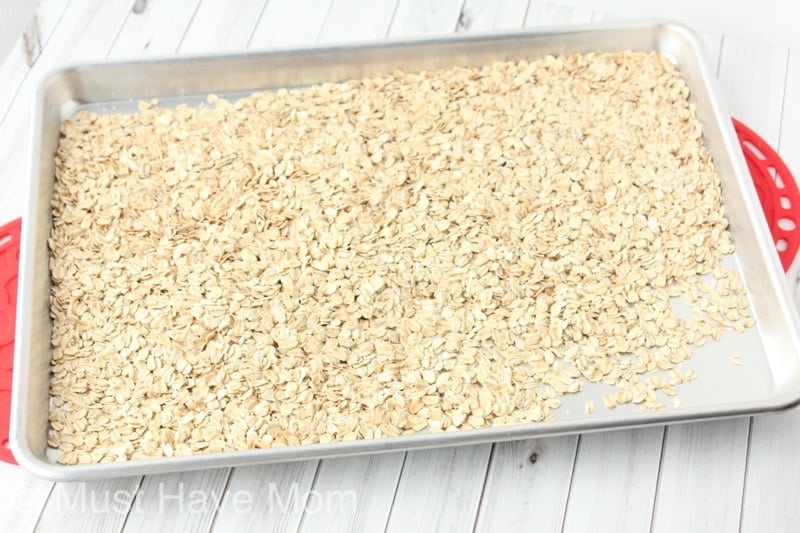 Then, you need to toast the oats. To do this simply put the measured oats on a shallow baking sheet and toast them in a preheated oven until they start to turn golden brown.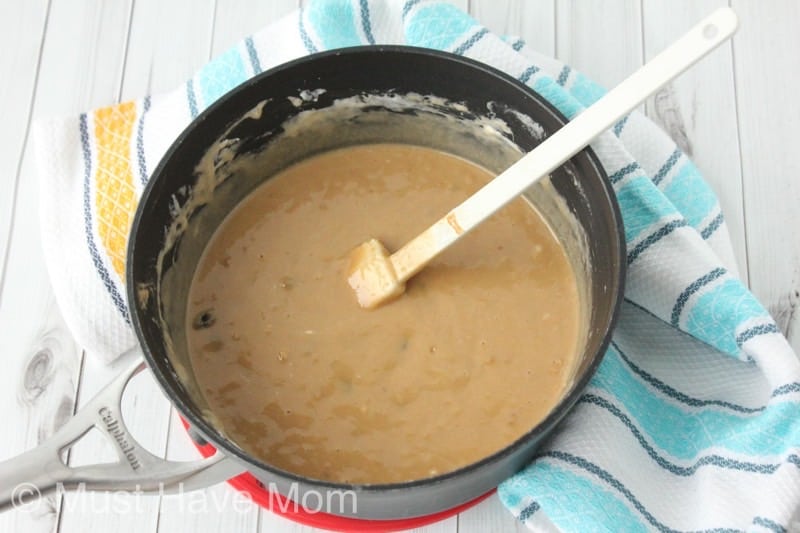 While the oats are toasting I begin melting together the ingredients. In a saucepan over LOW heat melt together the remaining ingredients, except the raisins until it looks like the photo above and is all melted together.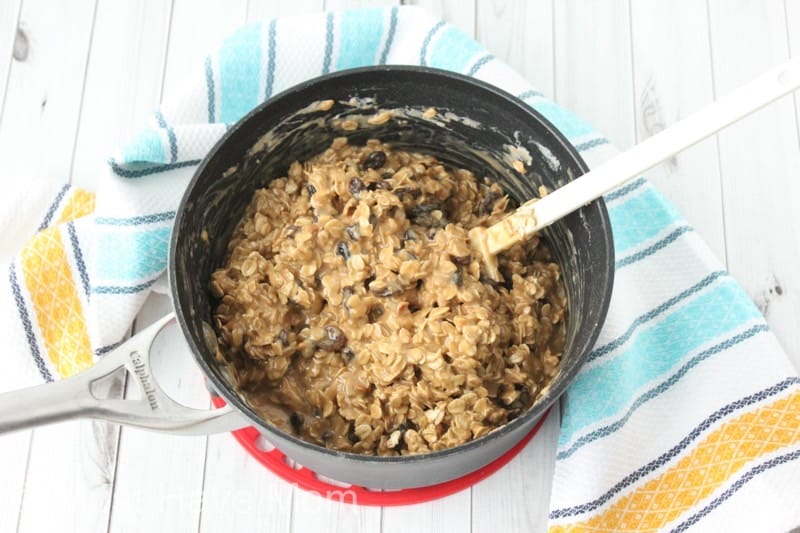 Then add in the oats and raisins and mix together well.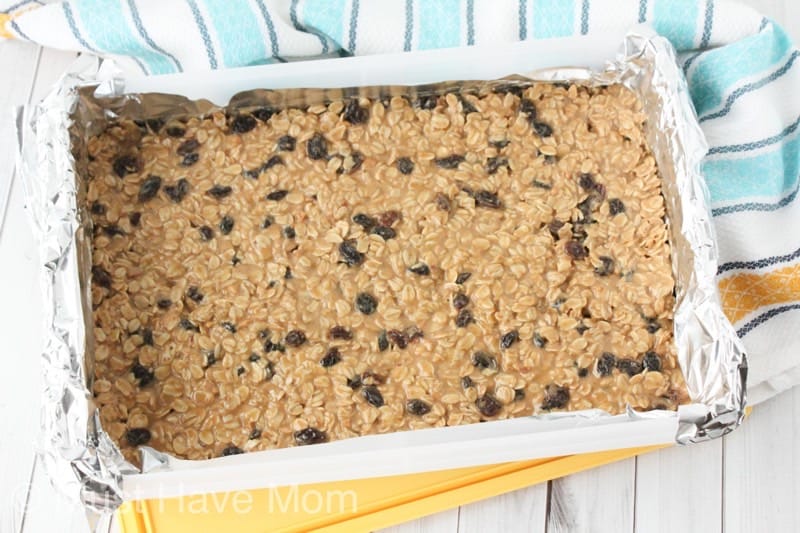 Next, press the mixture into your greased pan. Use a piece of saran wrap or parchment paper to press the mixture down into the pan firmly so it is packed together.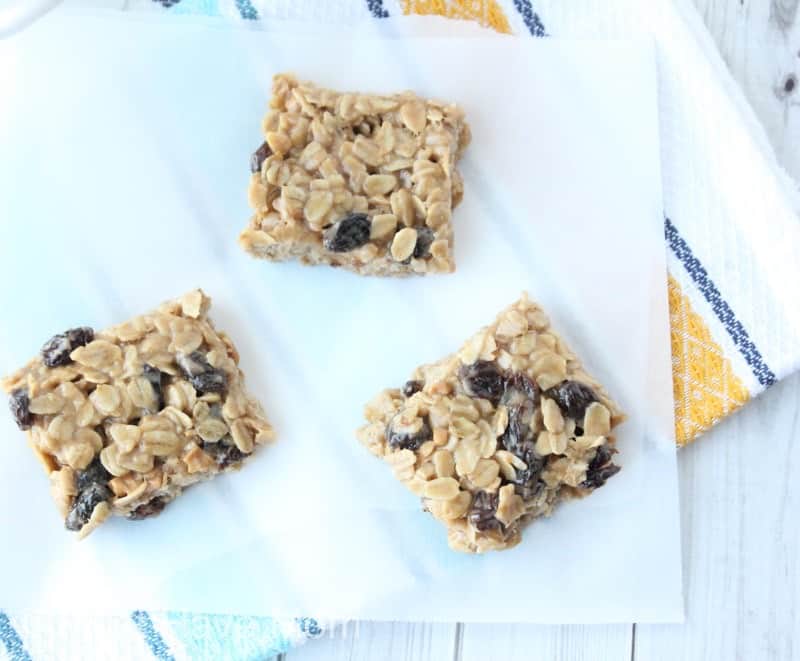 Allow the mixture to cool completely and then slice the energy bars into squares.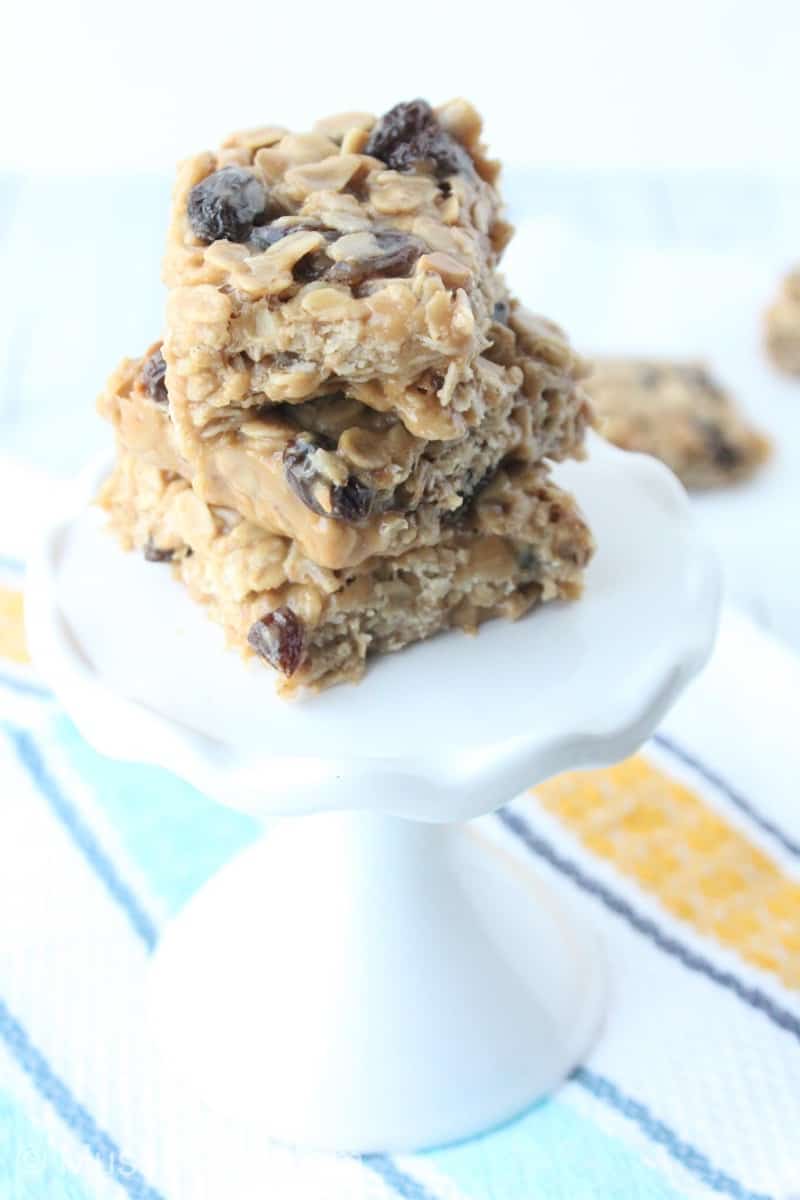 Store the energy bars in a cool place in a covered container. They do not need to be refrigerated.
Energy Bar Recipe
Print the energy bar recipe below.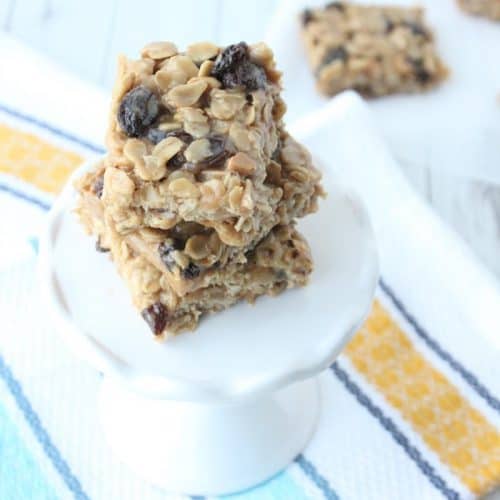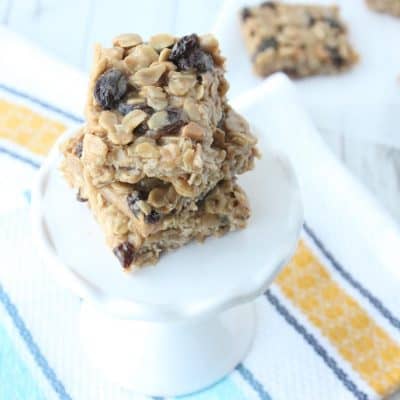 Energy Bar Recipe
Easy, no bake energy bar recipe that kids and adults will love!
Ingredients
4

cups

old fashioned oats

uncooked

6

cups

mini marshmallows

1

cup

chunky peanut butter

1/2

cup

honey

6

tbsp

butter

2

cups

raisins
Instructions
Toast oats in a shallow baking pan in a preheated 350 degree F oven for 15 minutes or until golden brown. Remove from oven and allow to cool.

Line a 9" x 13" pan with foil and grease the foil. Set aside.

In a medium saucepan over low heat melt together mini marshmallows, peanut butter, honey and butter.

Once mixture is completely melted, add toasted oats and raisins and mix together. Pour mixture into prepared pan and use parchment or plastic wrap to push down on the top and tightly pack the mixture into the pan. Allow to fully cool.

Slice into squares. Store in a covered container in a cool area.
Pin Energy Bars Recipe