Easiest BBQ Ribs Recipe Done In 90 Minutes!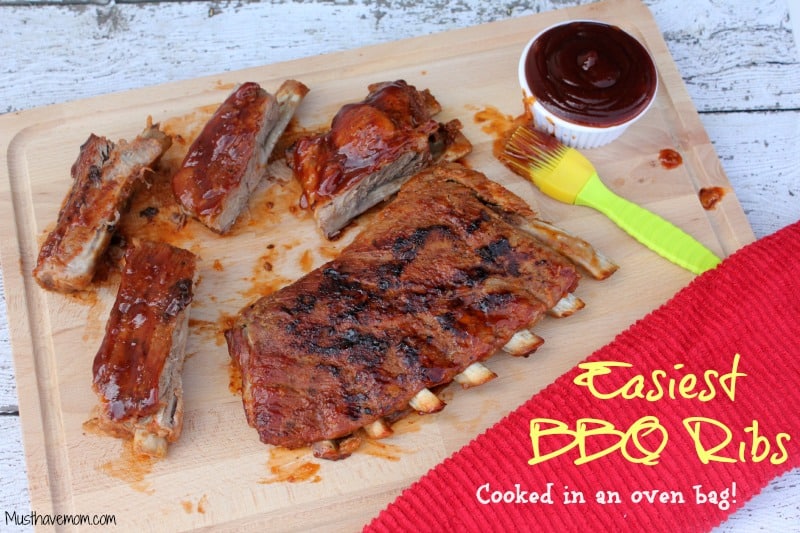 I am a HUGE fan of BBQ Ribs and whenever we go out to eat I usually end up ordering the ribs. It's funny because I never used to like them but that was because my only experiences with them had been tough, dry ribs that I didn't care for. Once I tasted some fall off the bone ribs I was hooked. Ribs should be tender and juicy and falling off the bone. In order to get them that way you generally have to cook them slowly for a long period of time. While I love ribs, I generally don't have all day to grill them or babysit them in the oven. In fact with back to school time upon us, my time is in short supply and I need an easy meal that cooks itself so to speak. My solution? Cook them in an oven bag! The same oven bags that deliver moist, juicy turkeys can also deliver tender ribs! Just like an oven bag cooks a turkey in record time, it also will deliver fully cooked ribs in just 90 minutes! These are the easiest BBQ Ribs ever!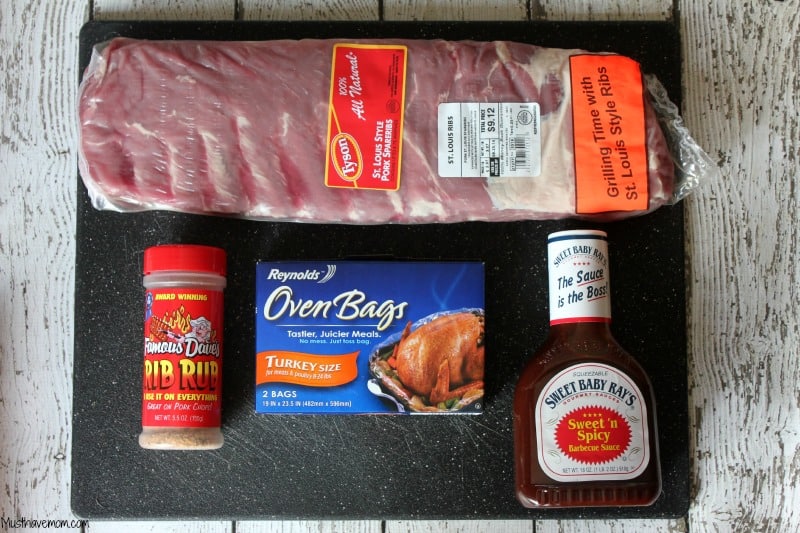 To make delicious BBQ ribs in just 90 minutes you will need a rack of pork ribs (bone in), your favorite rib rub, Reynolds Oven Bags (turkey size) and your favorite BBQ sauce.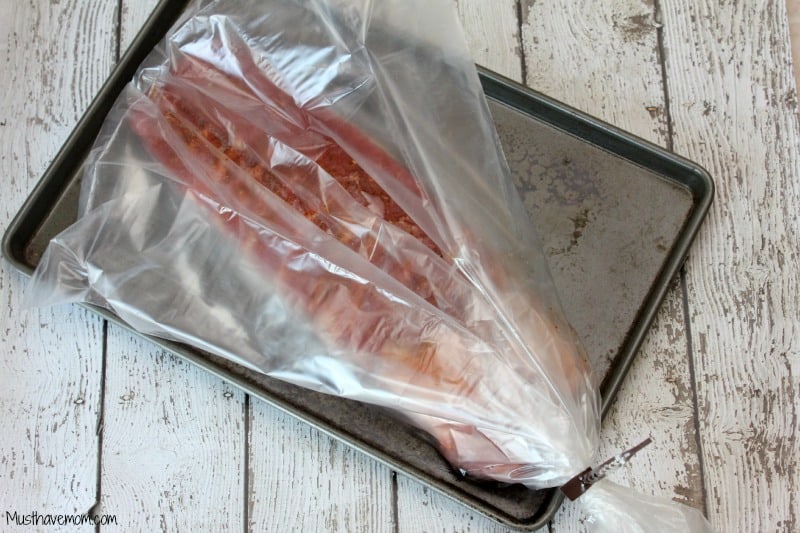 To prepare the ribs sprinkle them with rib rub generously over the front and back. Next coat the ribs front and back with BBQ sauce. I used about 1 cup of BBQ sauce. Next sprinkle 1 Tbsp of flour inside a Reynolds Turkey Size Oven Bag. Shake it to spread it around inside the bag and then place the ribs inside the bag. Close the end with the provided plastic tie. Tuck the top of the bag under the ribs. Cut six slits in the top of the oven bag. Place on a baking sheet and cook at 350 degrees for 90 minutes.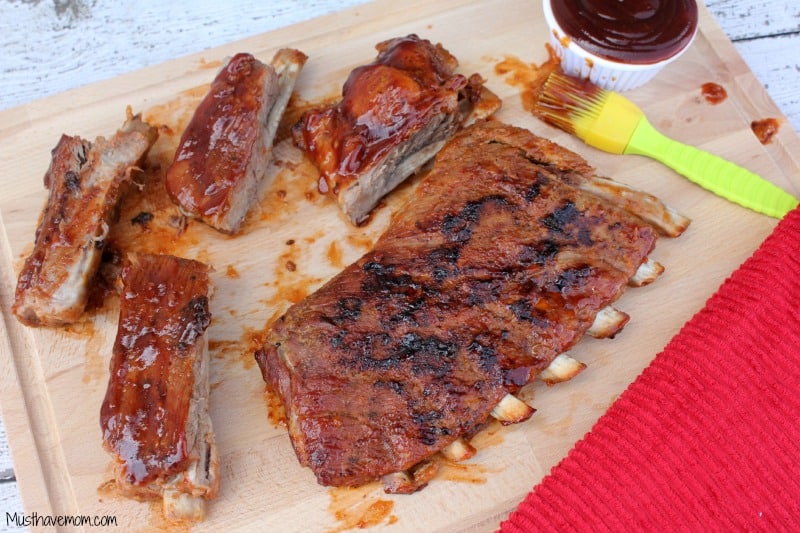 Once you remove them from the oven, carefully remove from the oven bag. Coat them in BBQ sauce and serve immediately.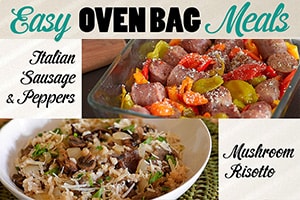 There are many meals you can prepare with very little mess in the kitchen by simply using Reynolds Oven Bags! Here is another example:
Italian Sausage

Prep Oven Bag according to directions on the box.
Fill oven bag with your favorite type of sausage and roughly chopped peppers and onions.
Cook until sausage is well done and vegetables are fork-tender.
Serve with fresh bread.
If you are looking for more easy oven bag meals that are perfect for busy weeknight meals then check out Reynolds site for more inspiration!
I was selected for this opportunity as a member of Clever Girls Collective and the content and opinions expressed here are all my own.