Easy Bathroom Vanity Upgrades You NEED to do This Weekend!
If you are looking for a quick and easy way to upgrade your bathroom vanity then check out these easy DIY ideas I have for you. These don't involve a lot of time or money, but the results are huge! I recently did a farmhouse style bathroom makeover in our master bedroom and now I am planning the bathroom makeover for our guest bathroom as well! I love farmhouse style projects (like these farmhouse style wood signs and these DIY farmhouse style adirondack chairs) and I can't wait to start another one!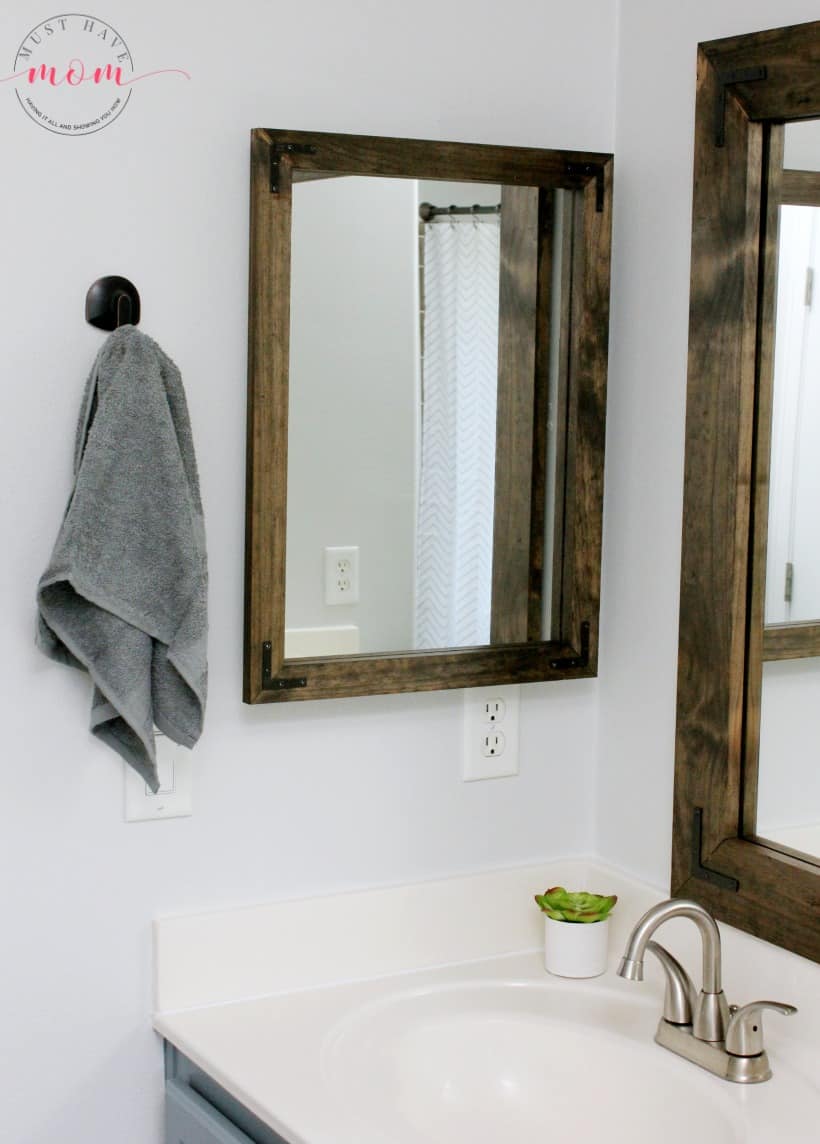 No matter what your budget is, there are quick and easy ways to upgrade your bathroom vanity and transform the look of your bathroom. Painting the walls has a huge effect on it's own and you can take it one step further and upgrade your outdated vanity to look amazing and serve your needs better. I also upgraded the area around my vanity by transforming my medicine cabinet from a cheap, ugly medicine cabinet to a farmhouse style medicine cabinet that looks far more expensive than it was. I'll show you how to upgrade your vanity and give you my step by step DIY medicine cabinet makeover instructions too! Ready to get started? This is the perfect weekend project!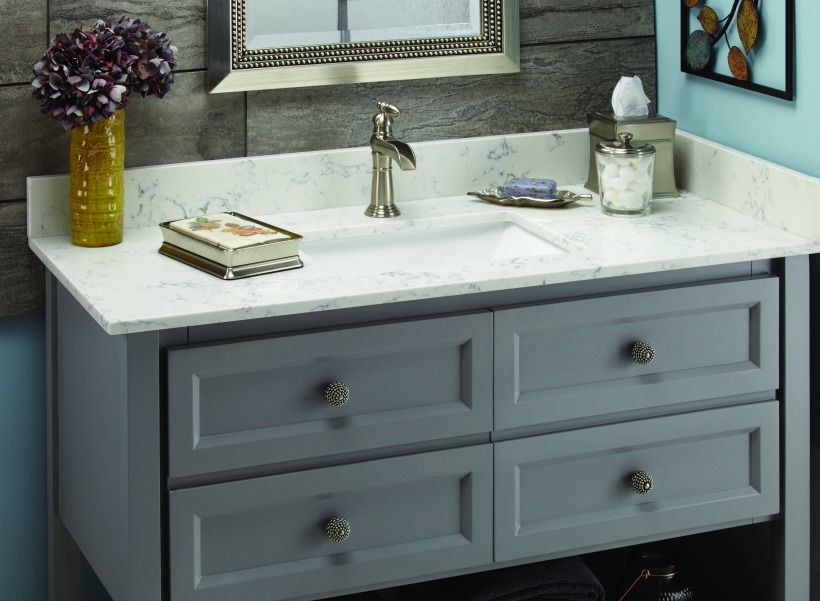 Let's start with your bathroom vanity. This is the centerpiece of the entire bathroom and deserves some attention. You can easily upgrade an existing bathroom vanity by painting it, adding new hardware and then replacing the vanity top and sink. For a farmhouse style bathroom look I would paint the vanity in a sharkfin color and add silver or brushed nickel hardware. I would then add a A'vant vanity countertop in Palazzo finish. The combination of the sharkfin color with the rich marble look of the Palazzo A'vant vanity is stunning. Find this A'vant vanity surface near you.
A'vant will make your project easy with consistent nationwide delivery, 15 on-trend colors, custom and standard sizes available, and sink options to create the perfect sink pairing. Once you have decided on which vanity surface you love, be sure to choose a sink option to match.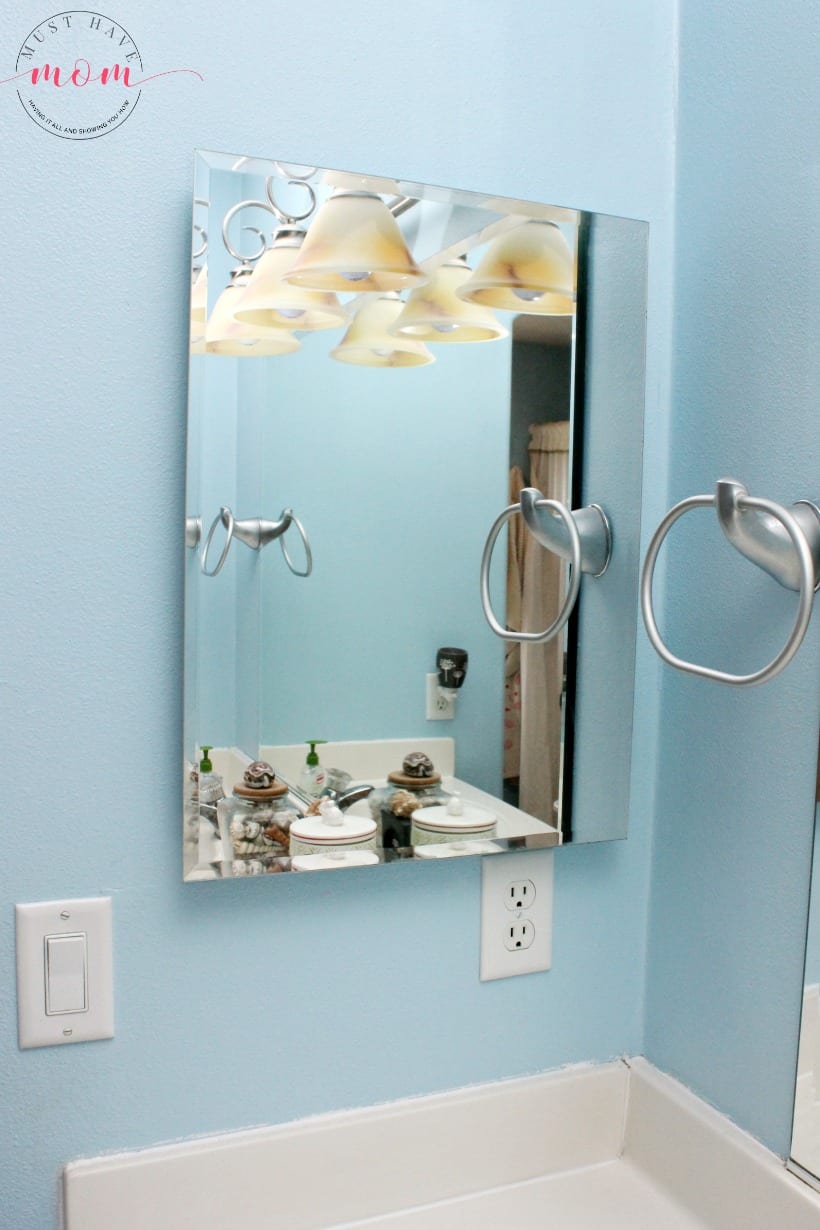 Don't worry about the added expense of removing or upgrading your existing medicine cabinet either! I have an easy DIY project you can do this weekend to transform the look and create a stunning farmhouse style medicine cabinet. Here is my ugly medicine cabinet that I started with. It was a basic mirror medicine cabinet mounted in the wall.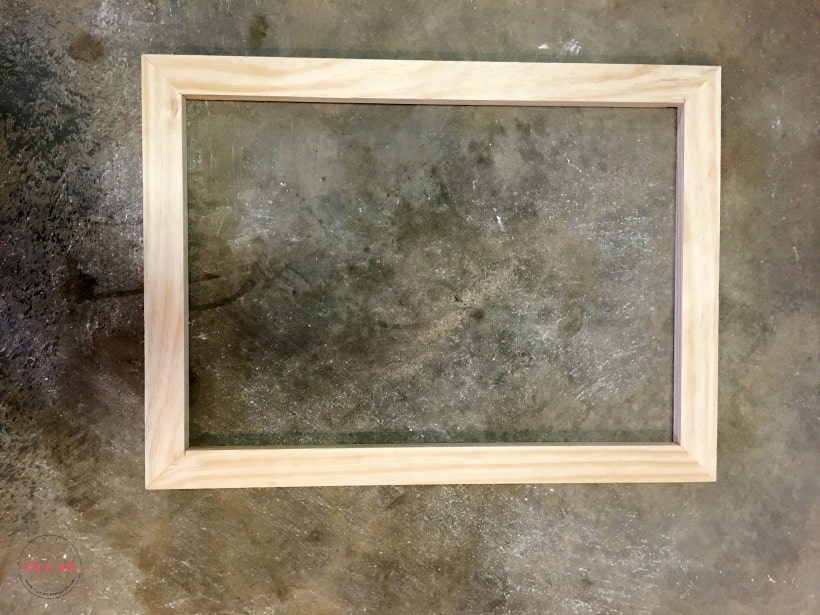 DIY Farmhouse Style Medicine Cabinet Supplies:
You'll need the following supplies for your DIY medicine cabinet upgrade.
1 1/2″ wide pine boards (measure your medicine cabinet to determine length needed to make a frame around it)
wood glue
finishing nails
Minwax Jacobean stain
rag
First, you need to build the frame. Measure your medicine cabinet mirror and determine the length you need each board to be. We covered about half of our existing mirror with the frame and had it overhang the edge the rest of the way. Use a 45 degree angle corner and use wood glue and finishing nails to hold in place.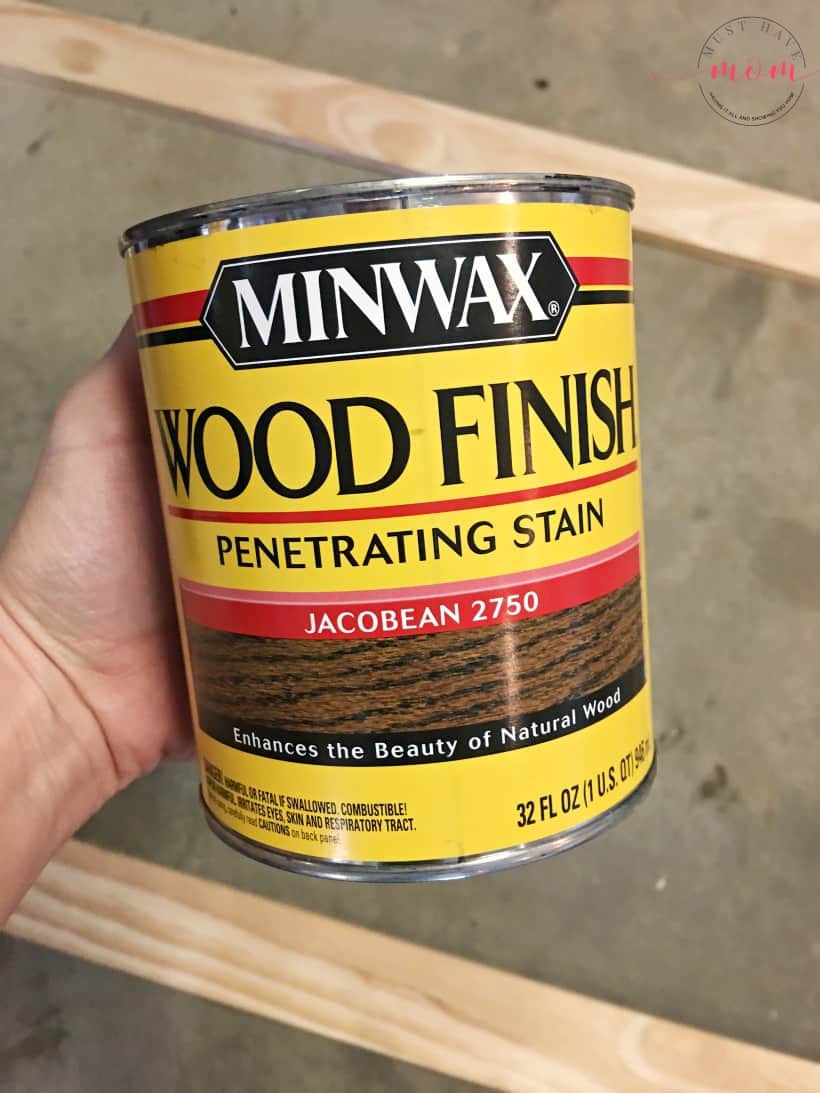 Once you've built the frame it's time to stain the frame. Dip a rag in the stain and rub it over the wood. Cover the entire frame and be sure to wipe away any excess stain that doesn't soak in.
*Tip: Be sure none of the wood glue used on the corners has seeped through onto the frame. If it has be sure to sand it off so the stain will soak into the wood.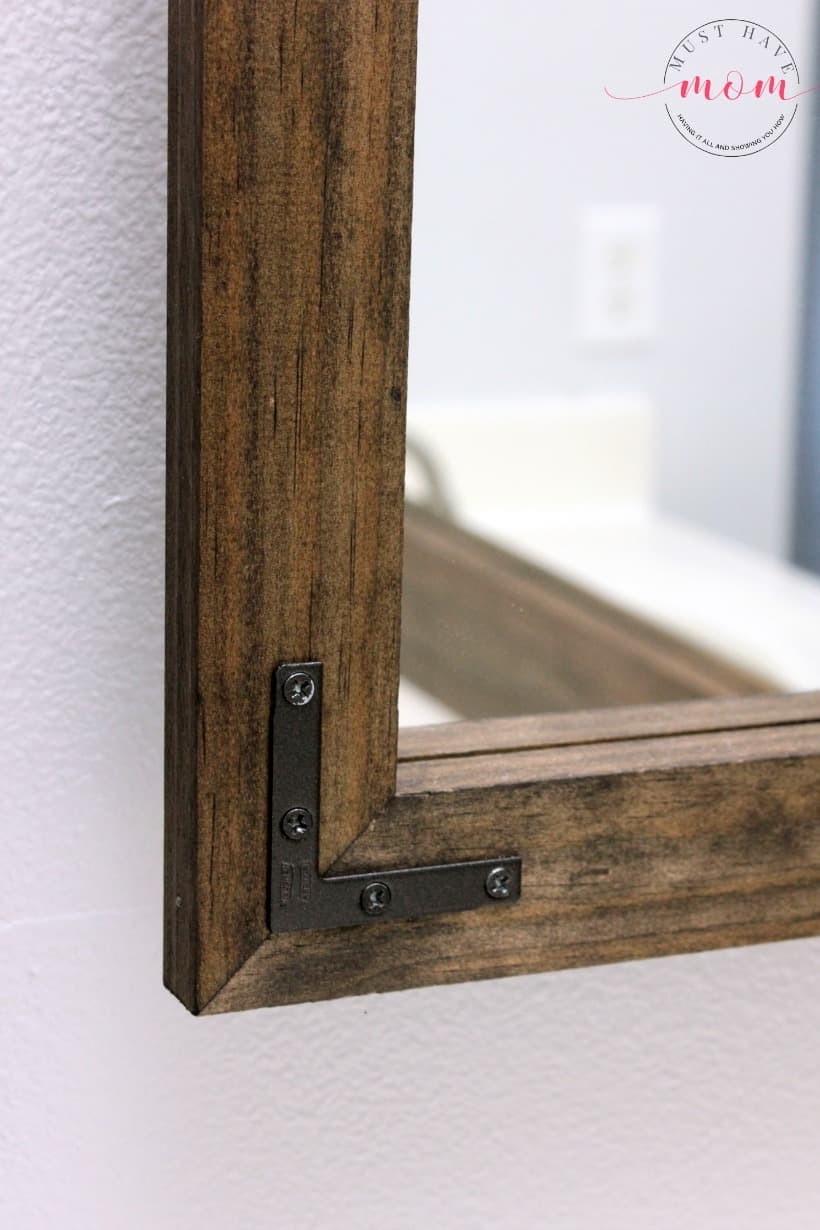 Use the oil rubbed bronze spray paint to paint the corner braces and their screw heads. Allow to dry. Once the stain has dried on the frame you can attach the corner braces on each corner.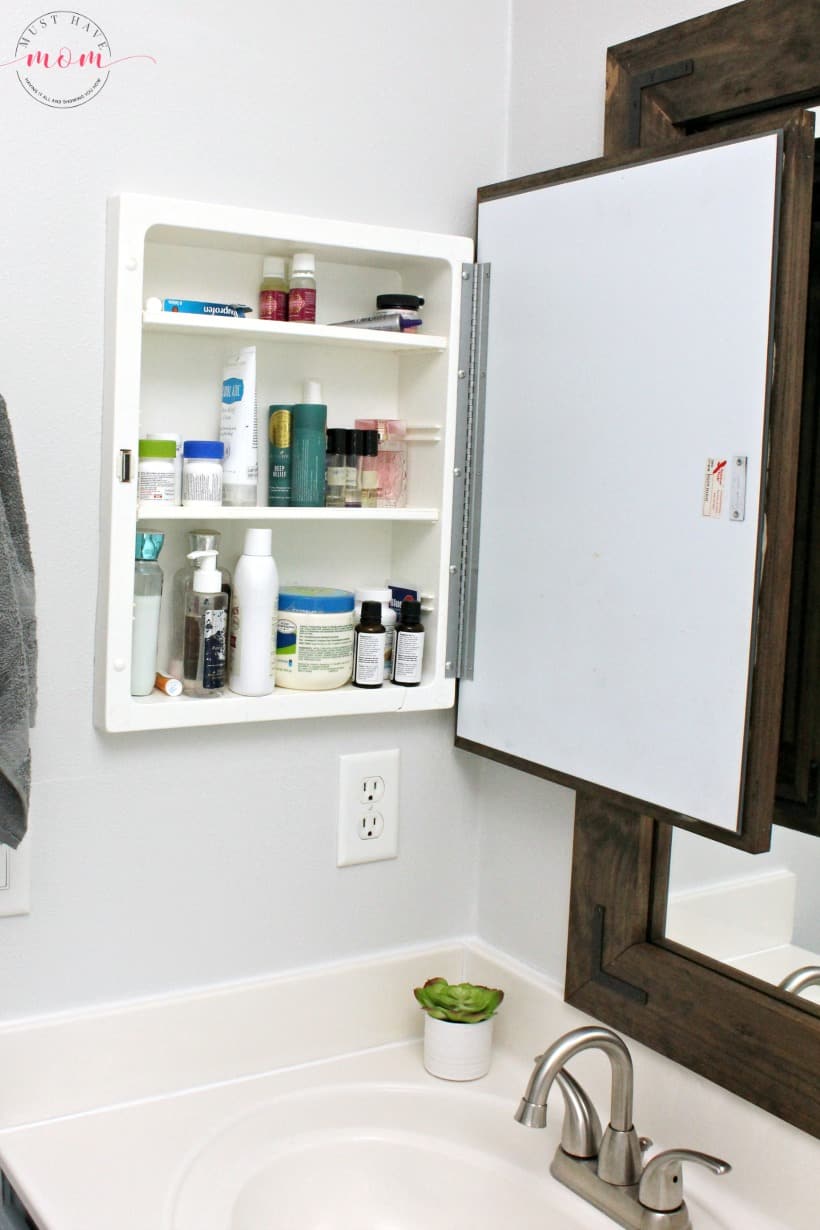 Next, use Locktite Mirror, Marble and Granite Adhesive to adhere the medicine cabinet frame onto the mirror of the medicine cabinet. Allow it to sit undisturbed 48 hours.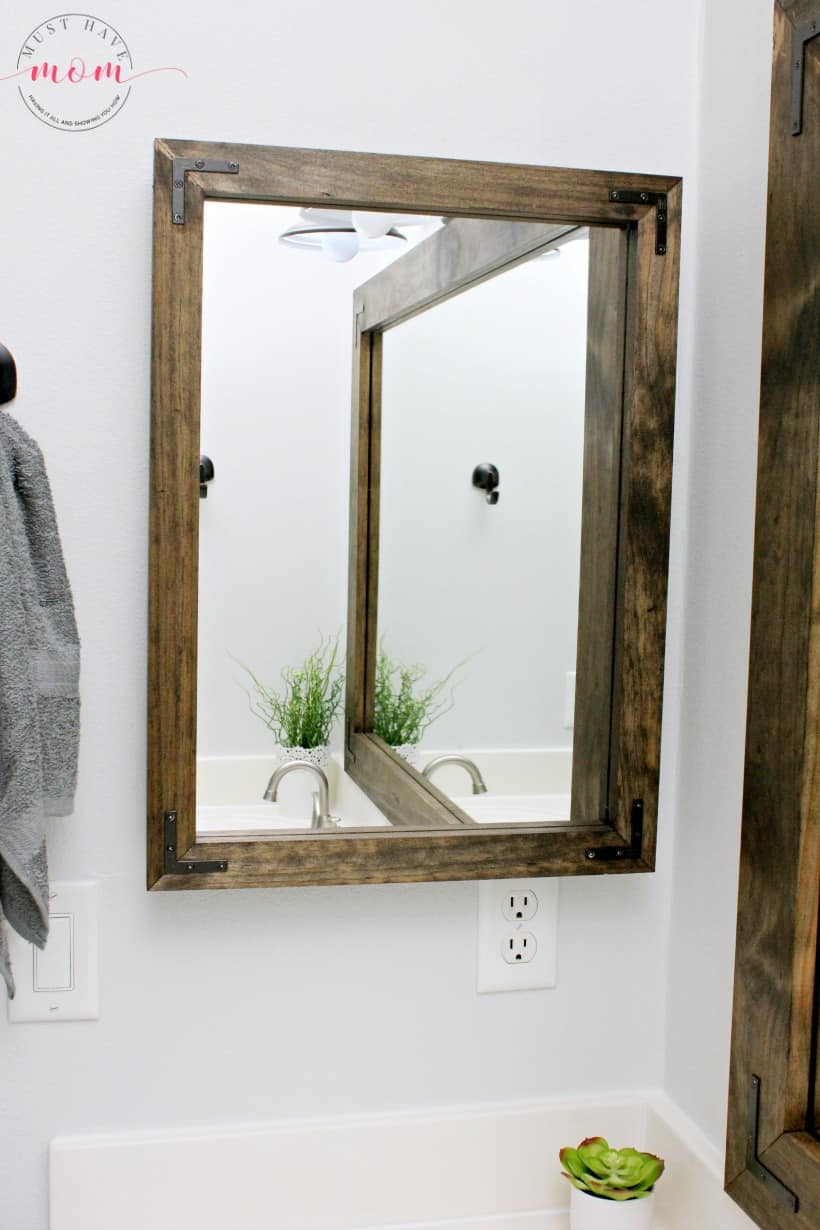 You don't have to take on a huge project in order to upgrade your bathroom! These quick and easy projects will transform your bathroom and have it looking magazine ready! Want more bathroom vanity inspiration? Be sure to follow A'vant on Facebook, Twitter, and Pinterest and watch this video for ideas!
Pin these Easy Bathroom Upgrades: