I'll show you how to make your own farmhouse wood signs and enjoy some "me time" in the process! When was the last time you had some "me time"? I have to admit that aside from the occasional soak in the tub, I haven't really taken any time for myself in quite a while. With Mother's Day around the corner I partnered with Cafe Breaks and was inspired to take some time for me and rejuvenate myself.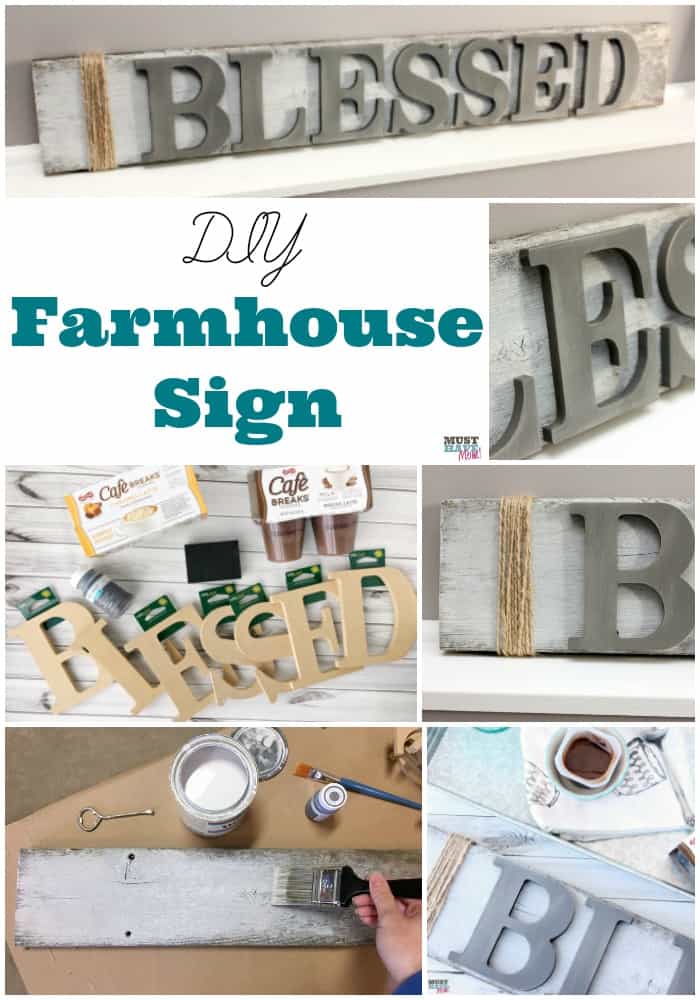 I have fallen in love with the latest farmhouse style decor I've been seeing on Pinterest and HGTV. It inspired me to get creative and make my own farmhouse wood signs so I could save a few bucks and enjoy my creative side.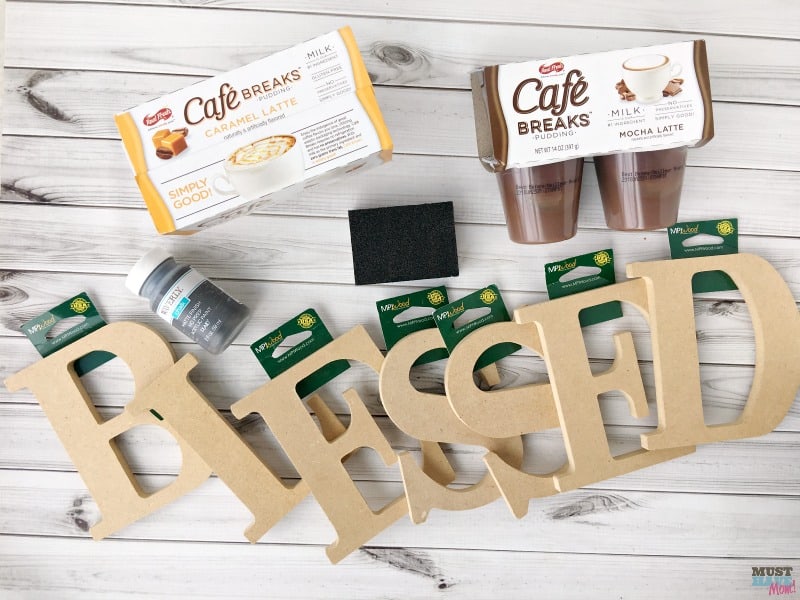 DIY Farmhouse Wood Signs
Plan to set aside a couple hours when your husband can wrangle the kids or plan your project for after bedtime. Either way, take time out of that crazy schedule of yours and enjoy a couple hours of me time. It will restore your happiness and refill your tank with patience. Trust me.
For this DIY farmhouse wood signs project you'll need the following supplies for each farm sign you make:
1 piece of wood for the base of the sign: needs to be 6-7 inches longer than the space your letters will take up (this varies depending on what word you choose). You also want to make sure the wood plank is slightly taller than the height of your letters. An old deck board or pallet board works great!
Letters for the word you will be creating. I found these press board letters in the craft section at Walmart.
Wood glue (I used this one)
Paint brush
Pickling stain (this is the one I used)
Stain brush
Sanding block (I used this one)
Jute, twine or a burlap bow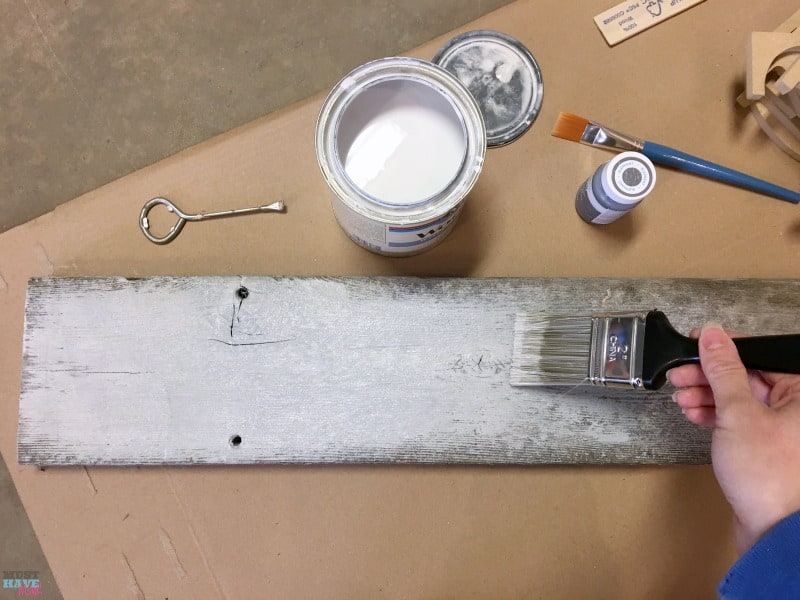 Begin by using a pickling stain to whitewash your board. Just put one thin coat over the top so the weathered wood shows through the stain. Allow to dry completely.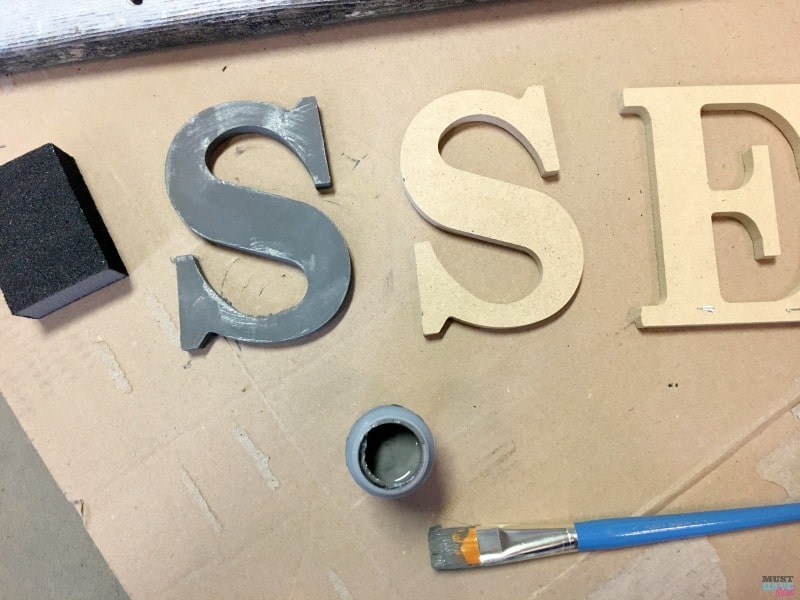 While waiting for your stain to dry start painting your letters with the chalk paint.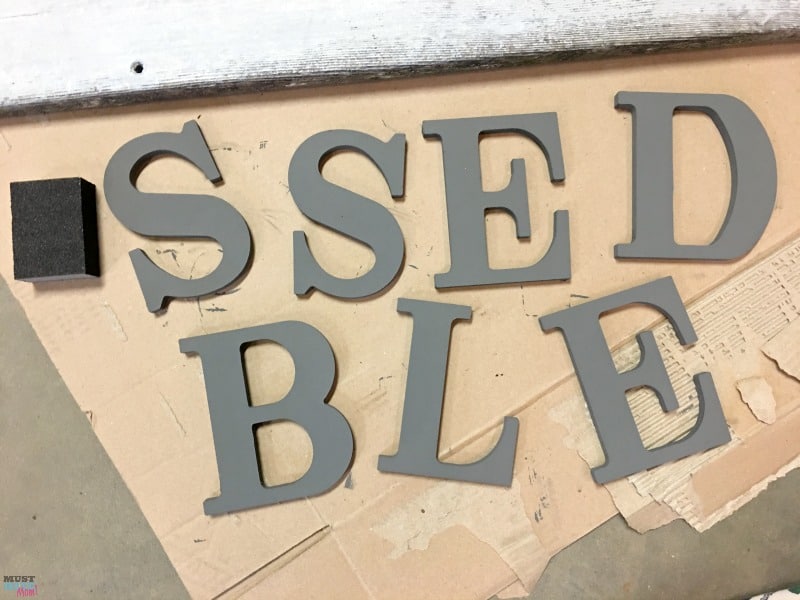 Allow them to dry and then add another coat of chalk paint.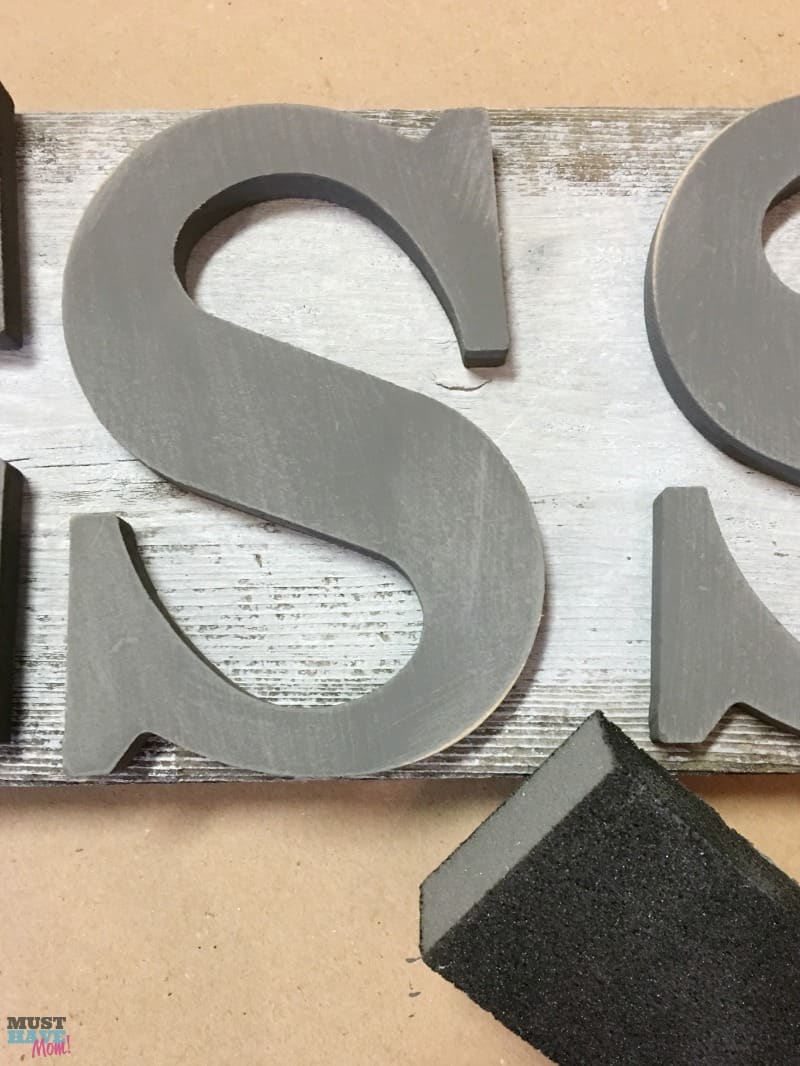 Once your letters are dry, grab your sanding block and lightly brush it over the top of the letters. I held my sanding block flat and just brushed over the letters. Then sand some of the edges to expose the wood underneath and give the letters a weathered look.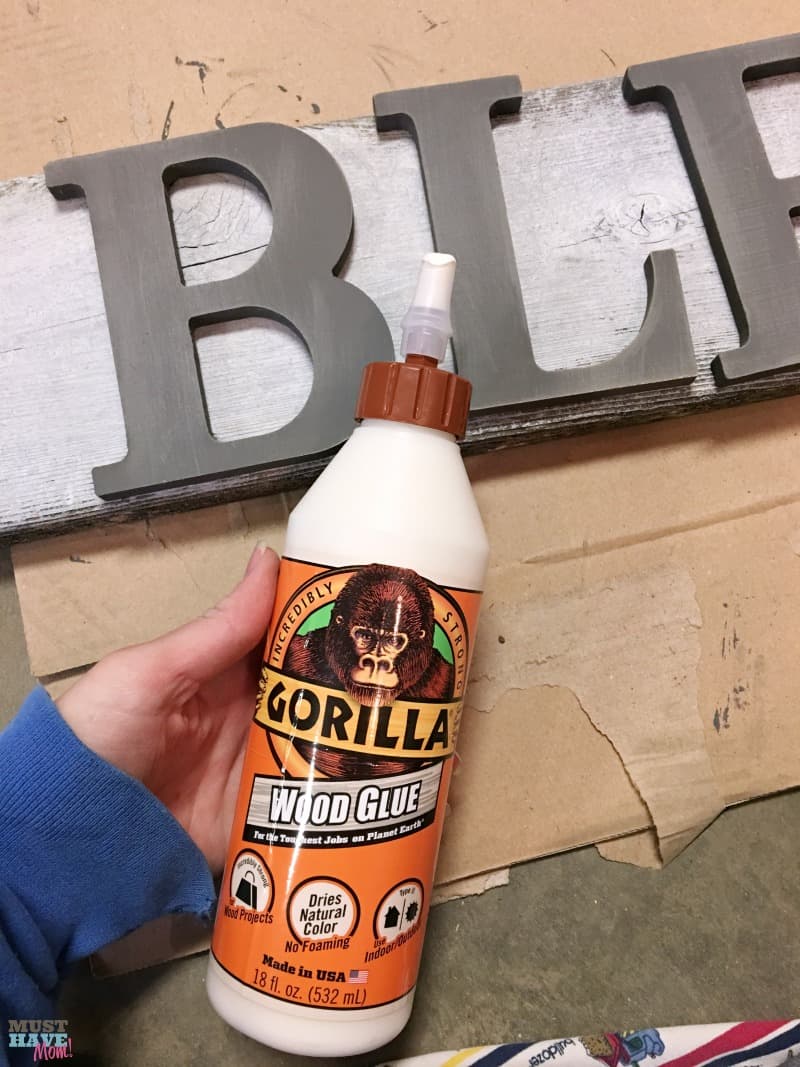 Once you have sanded all of the letters you can glue them on using wood glue. Put a thin layer on the back of each letter and press them onto the stained board. Give yourself about 3 inches space at the start of the word so you have room to add twine to the board after you finish gluing the letters on.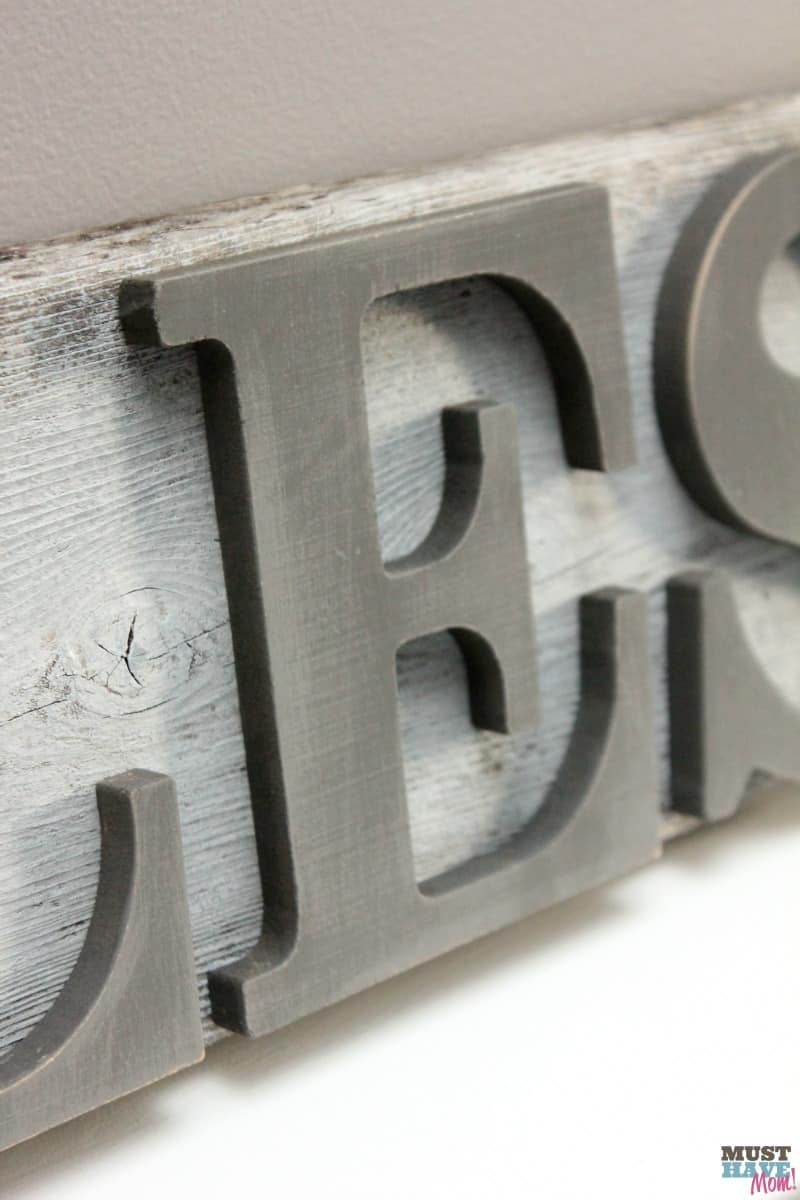 Make sure you check your spacing before gluing the letters on and make sure you have 3 inches at the start and 2 inches or so at the end of the word.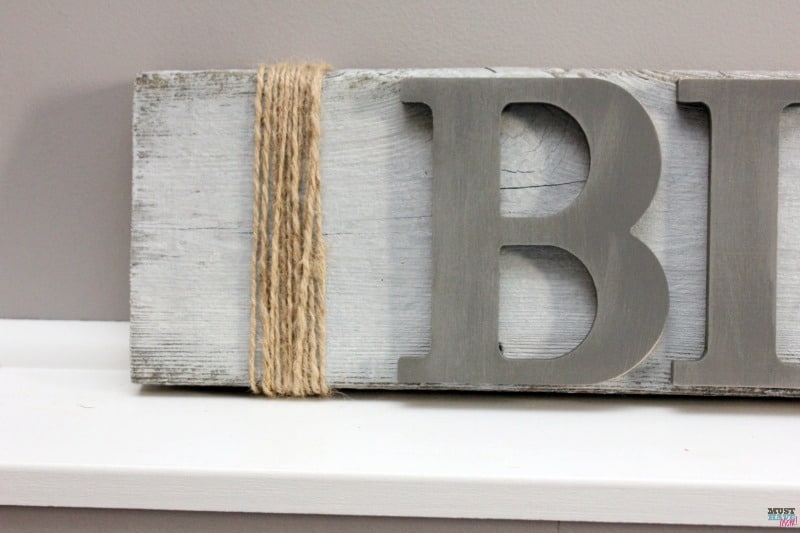 After the glue dries add some twine or jute to the left side of the sign. I just wrapped it around and around and then tied it on the back side of the sign.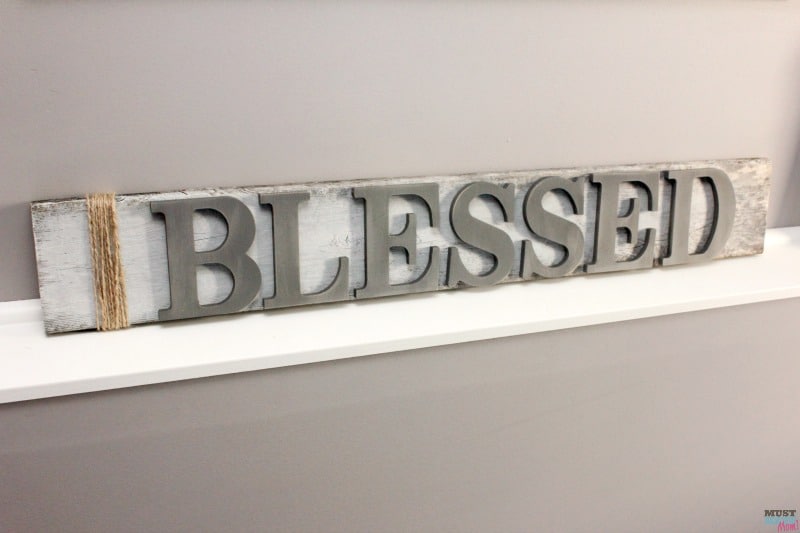 Now stand back and admire your beautiful farm sign you made! I felt so accomplished and letting my creative juices flow really did me good. My tank was refilled and I was ready to tackle the rest of my week. These farmhouse wood signs are so easy to make that I can't wait to make more! I'd love to make one for my kitchen too! Perhaps with the word "bakery" or "farmer's market" on it!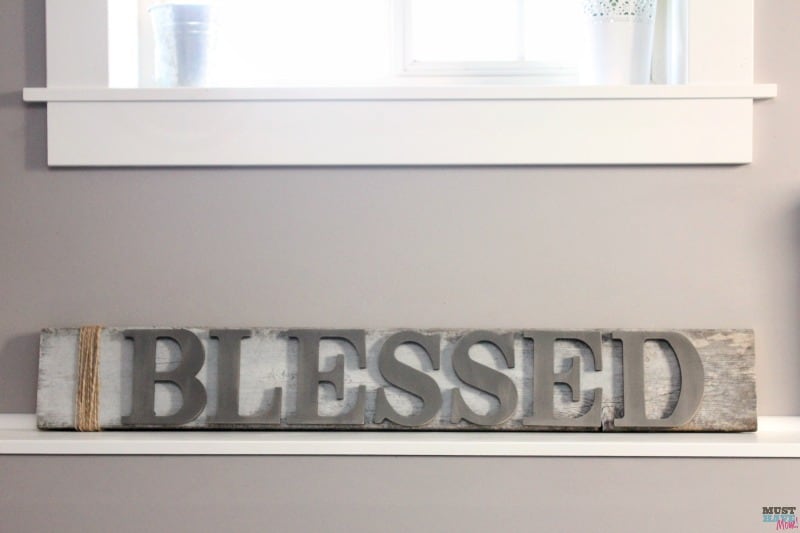 This farm sign fit perfectly in my office and reminds me daily of how blessed I really am. It matched my farmhouse style trim perfectly!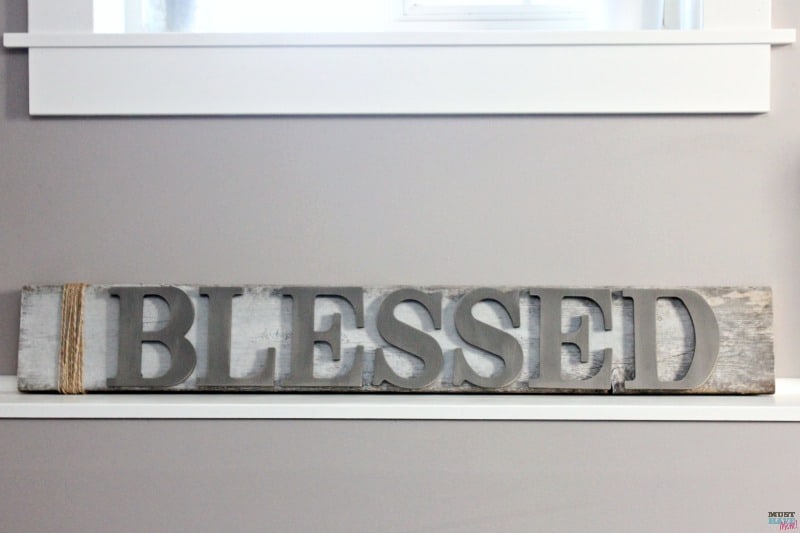 This is just the start of my farmhouse style decor ideas. I'll be doing several more farmhouse wood signs and re-decorating in the coming months. I can't wait to share all of my farmhouse style ideas with you!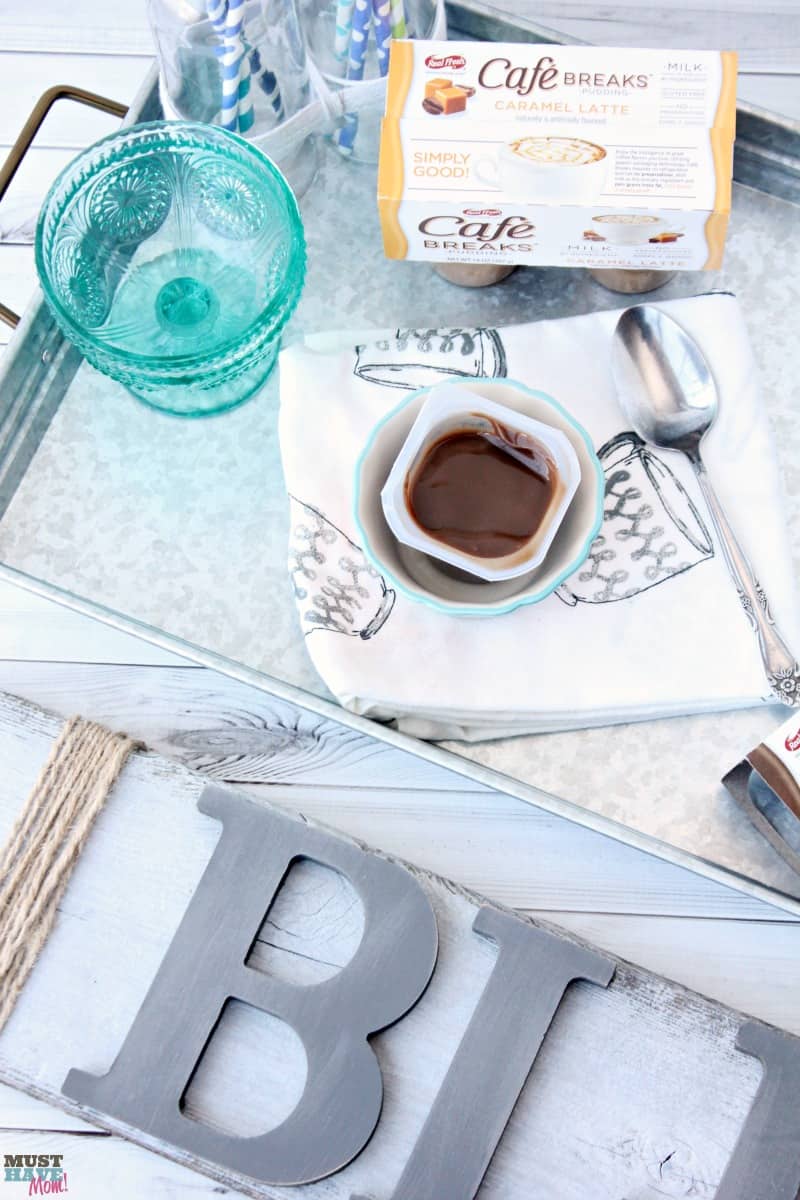 In the busyness of everyday life I encourage you to set aside time that is just for YOU and your creativity. Do what you love and take time to breathe a little deeper and slow down for a bit.
Order the supplies we used for this Farmhouse Wood Signs project:
Cafe Breaks Mocha Latte Pudding (Pack of 4)

FolkArt Home Decor Chalk Furniture & Craft Paint in Assorted Colors (8 Ounce), 34167 Parisian Grey

Minwax 618604444 White Wash Pickling Stain, quart

Wooster Brush Q3108-2 Softip Paintbrush, 2-Inch

Loew-Cornell 245B Brush Set, Pack of 25, Multi Color

Gorilla Wood Glue, 8 oz.

FolkArt 36293EPainting Tool Sanding Block

KINGLAKE 300 Feet Natural Jute Twine Best Arts Crafts Gift Twine Christmas Twine Industrial Packing Materials Durable String for Gardening Applications 1 PC