2023 Mother's Day gift ideas
Every year here at Must Have Mom we test out top gift picks and share only our favorites for mom. Get our 2023 Mother's Day gift ideas for mom and don't worry that it won't be a winner. Tested and approved by moms!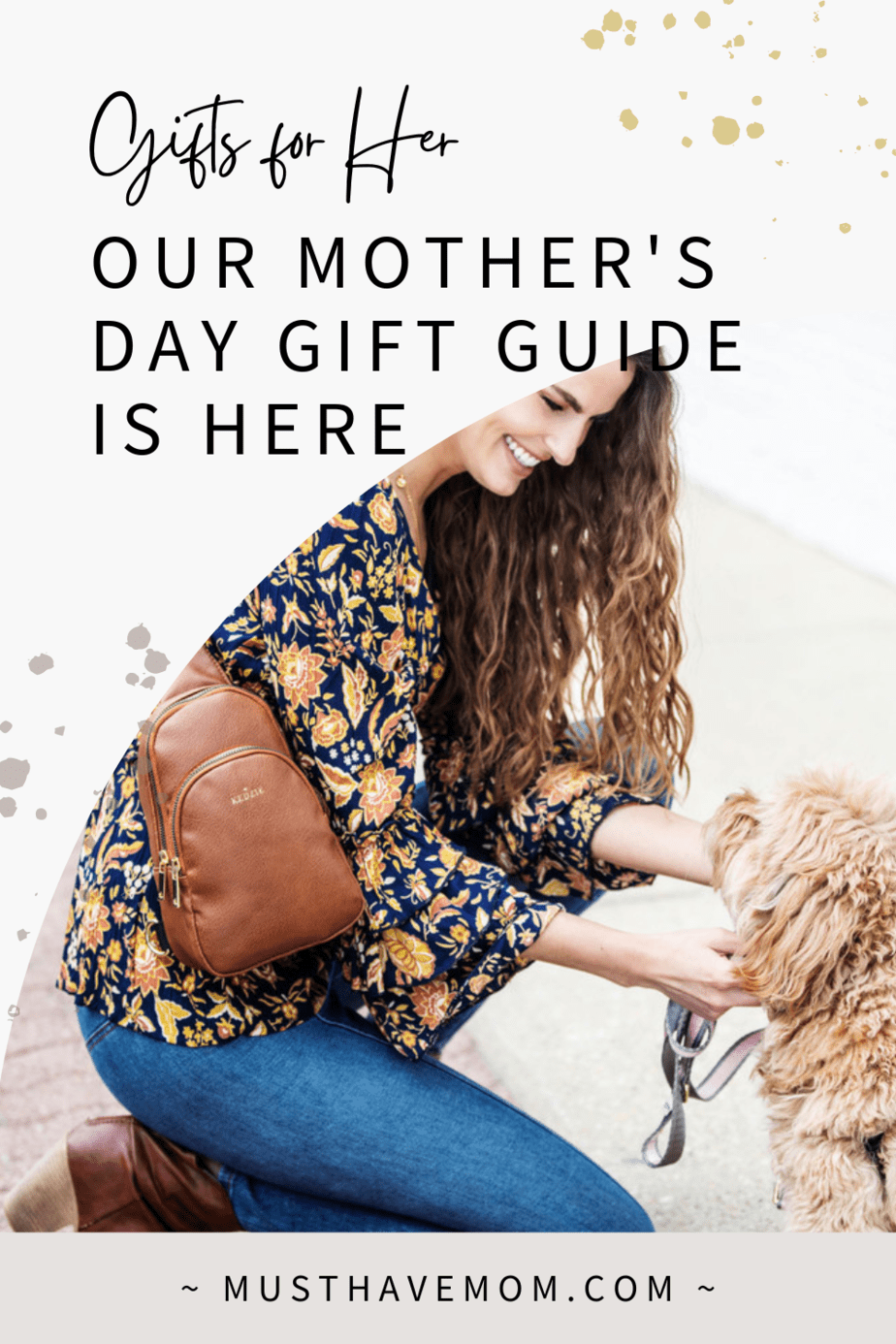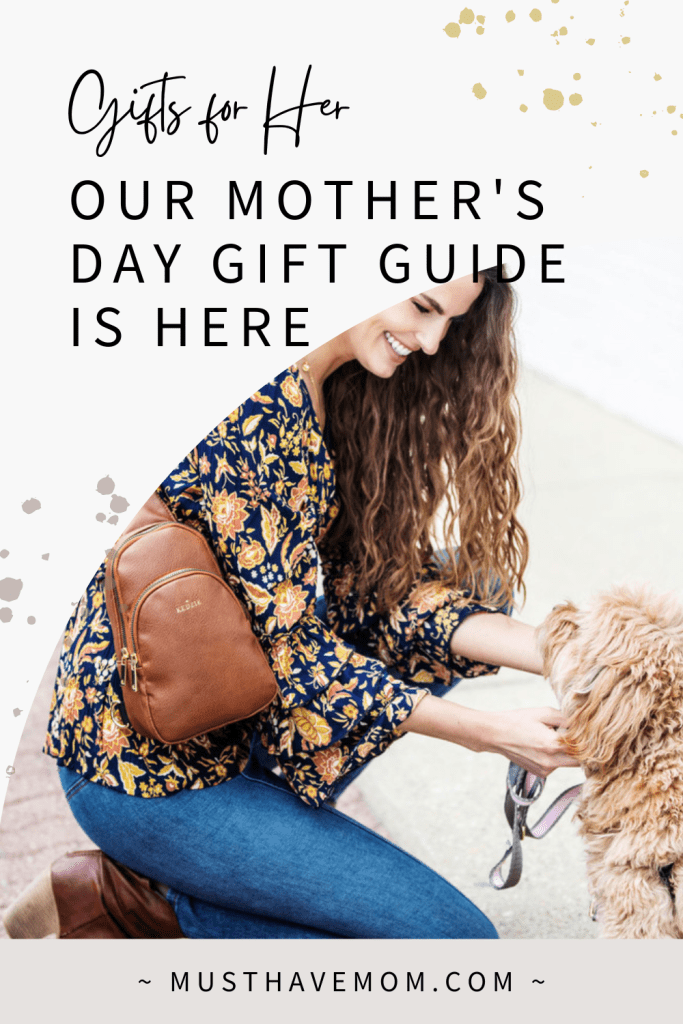 Best Gifts For Mom
It can be a real struggle to find an amazing gift for mom that really conveys how much you love her. Spoil her with something she will love! We've got must have gift picks for all different types of moms so you are sure to find the perfect fit and if you still aren't sure what to get, we've got an idea for that too!
For The Trendy Mom
I confess that while I am very practical and not super hooked on brand names, I do LOVE to look put together and on trend. These are my top picks for the mom that likes to look like she's got it together without breaking the bank on spendy designers!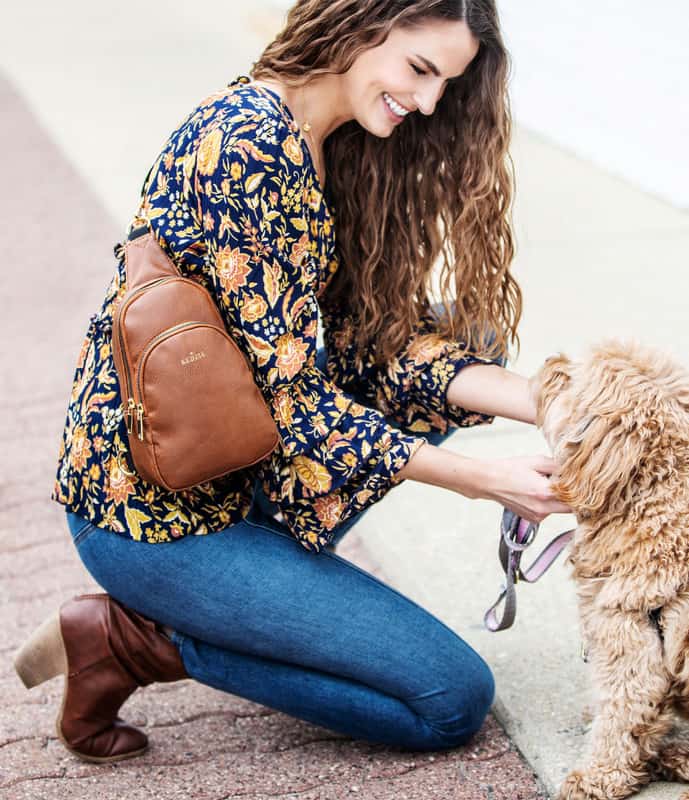 Kedzie SUNSET SLING
I ADORE this Kedzie Sunset Sling bag! It goes right along with the throwback trend that has our teenagers carrying fanny packs (although they call them bum bags now), BUT it is a step up. It's fashionable, trendy and practical. It compliments any outfit and can be dressed up or dressed down.
It has just the right amount of room for your essentials without being bulky. The vegan leather is soft and luxurious and the interchangeable straps let you customize it to mom's style! Definitely a top pick for moms that are on the go.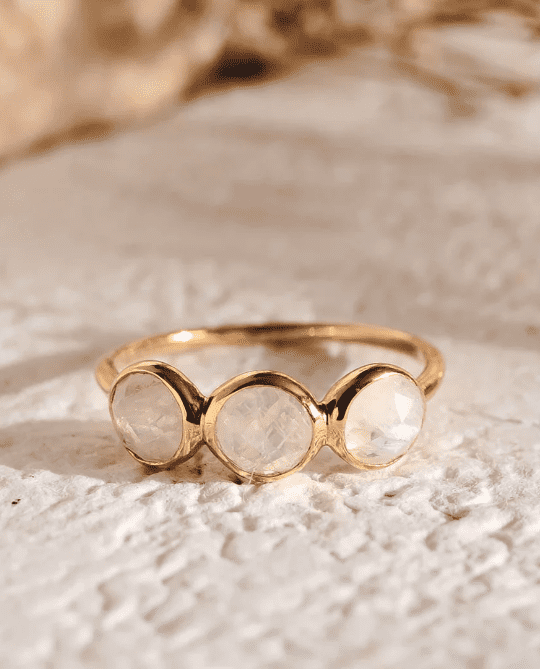 Linjer jewelry
Enough with crazy markups! Linjer's philosophy is that women should be able to own high-quality, long-lasting jewelry without spending a crazy amount of money. Count me in on that philosophy!!
They make their products with materials and quality specifications befitting of leading luxury brands. However, you will find that their prices are similar to those of mid-market brands selling products made with lower-quality materials.
I own all of the pieces shown above and I am in LOVE with them all. I have even more of their pieces on my "wishlist". They are well-made, gorgeous and on trend. So go ahead and gift mom luxury (for less!). They have jewelry for every style and they are just stunning. They come in luxurious material and excellently packaged and wrapped just like you'd expect from a luxury brand. Mom will never know you spent less to give her the same luxurious experience!
For The Wellness Lover
If your mom is into health and wellness then we've got our top picks for her! I am a natural health practitioner and I'm obsessed with wellness! Here are my faves for mom!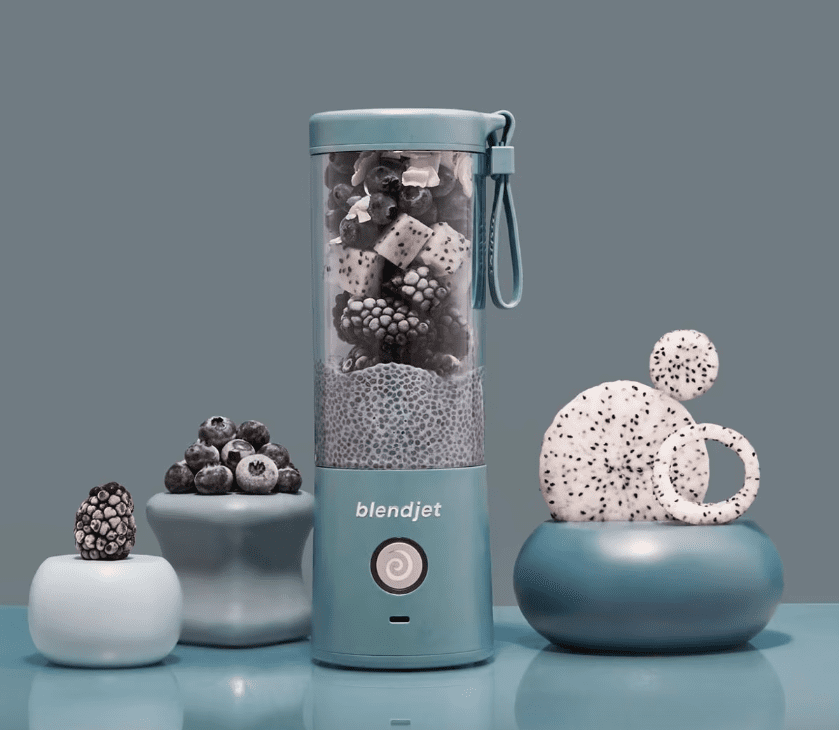 BlendJet 2
BlendJet 2 serves up big blender power on the go. They've created the BlendJet 2 portable blender so you can make anything you want, anywhere in the world — from a mountaintop to your kitchen countertop. It's easy and convenient to use at home, at work, outdoors, at the gym, in the car, at the beach, on vacation or wherever the day takes you.
We use our BlendJet 2 for everything from detox smoothies to whipping up pancake batter at the Blackstone grill! How cool is that? This little blender is mighty and while I was skeptical, I am now sold. This thing works!
BlendJet 2 makes smoothie-bar-quality beverages, silky-smooth protein shakes, top-shelf mixed drinks and creamy frozen lattes, plus milkshakes, slushies, baby food, dips, dressings, sauces, and so much more.
There's nothing worse than making a delicious smoothie in your BlendJet 2 only for it to end up on your favorite shirt. That's why they created the Orbiter Drinking Lid. It's leak-proof design and one-hand convenience means no more crying over spilled smoothies. So feel free to sip anywhere: in the car, on a bike, while you're base jumping. Be daring!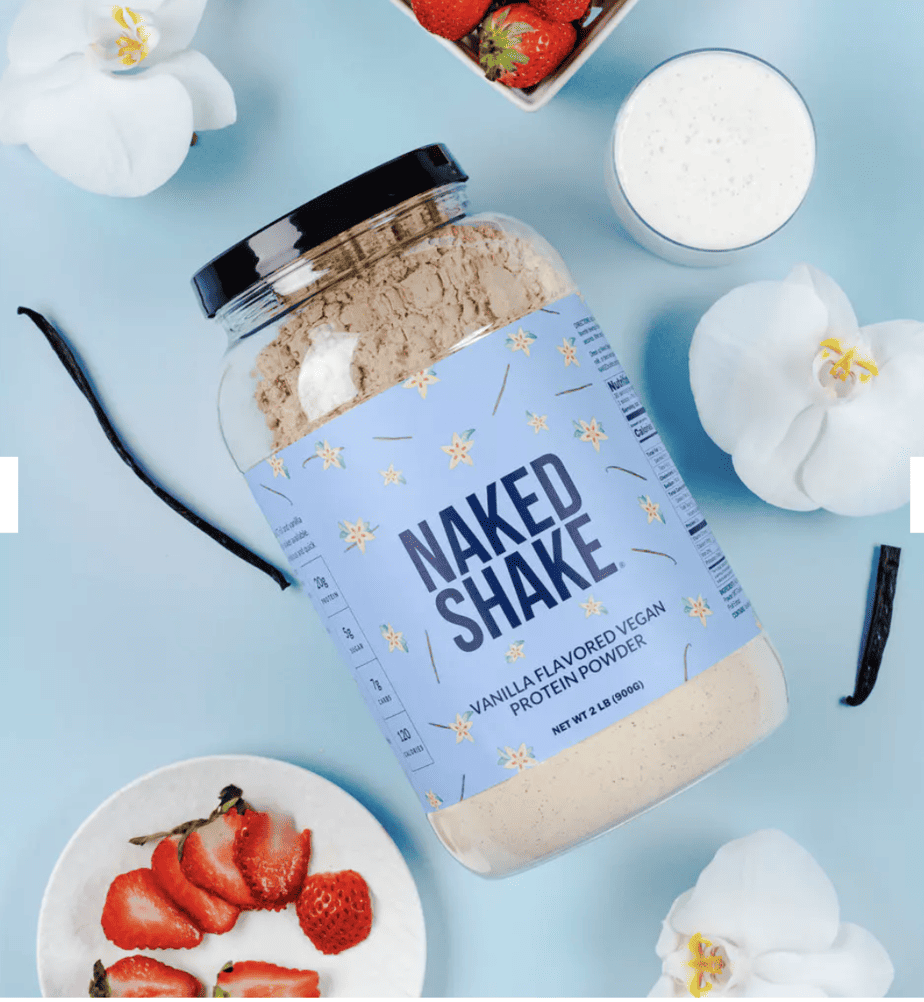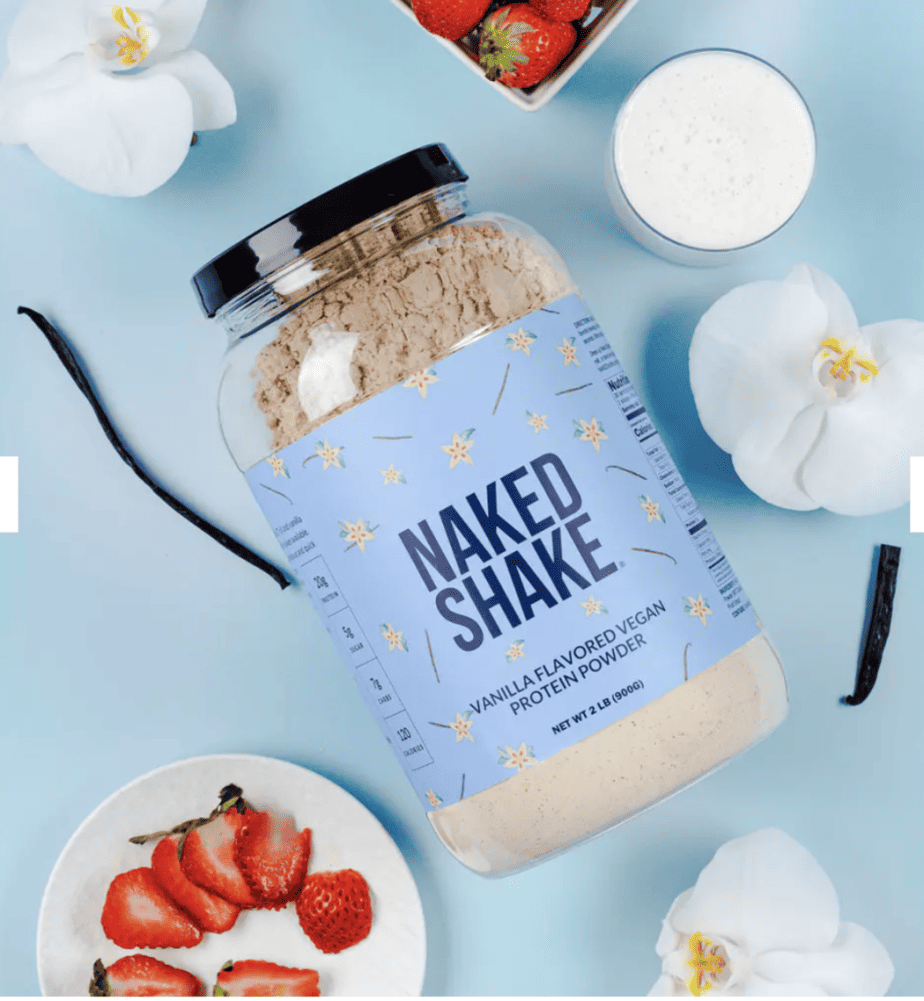 Naked shake + naked brownie
At Naked Nutrition, they are committed to shortening the steps between their farms and you. Juice bar smoothies are tasty and convenient, but they're usually loaded with added sugars. With Naked Shake, you get a similar great taste, but you can be confident that you're not compromising when it comes to your health. As always, they've cut through the clutter and included only the purest ingredients you need.
Vanilla Naked Shake starts with their best-selling pea protein, adds MCT oil, and natural plant-based flavors. The result is a crave-worthy shake that delivers 20g of protein and only 3g of sugar. Naked Shake only contains the premium ingredients you need to maintain optimal energy levels and manage a healthy weight.
Naked Brownie is a high-protein, low-sugar brownie baking mix that starts with their premium whey concentrate protein. Then they add coconut sugar, sea salt, and other natural ingredients to create decadent, guilt-free brownies that'll help you increase protein intake for more energy, stable appetite, and better post-workout recovery. Easy to make, each serving provides 15g of protein, 9g of sugar, and 230 calories for a balanced and satisfying protein treat.
Treat mom to healthy treats this Mother's Day so she can stay on track with her health and wellness goals.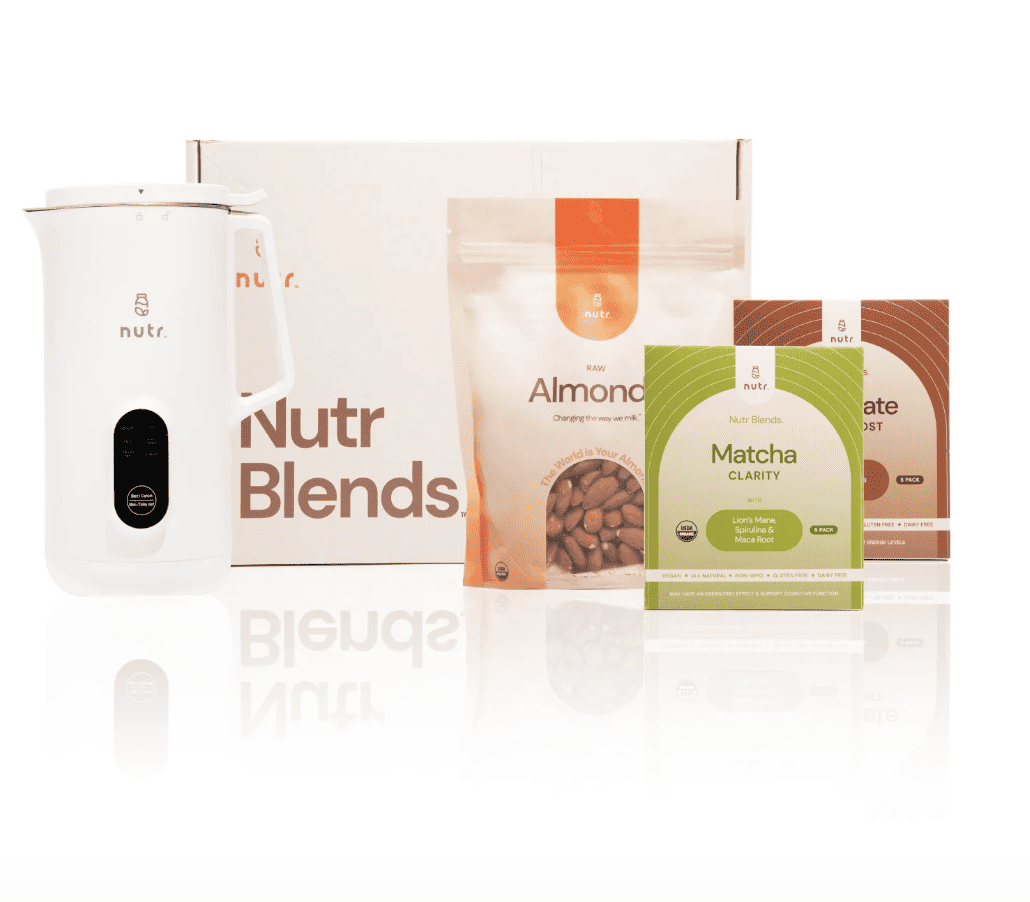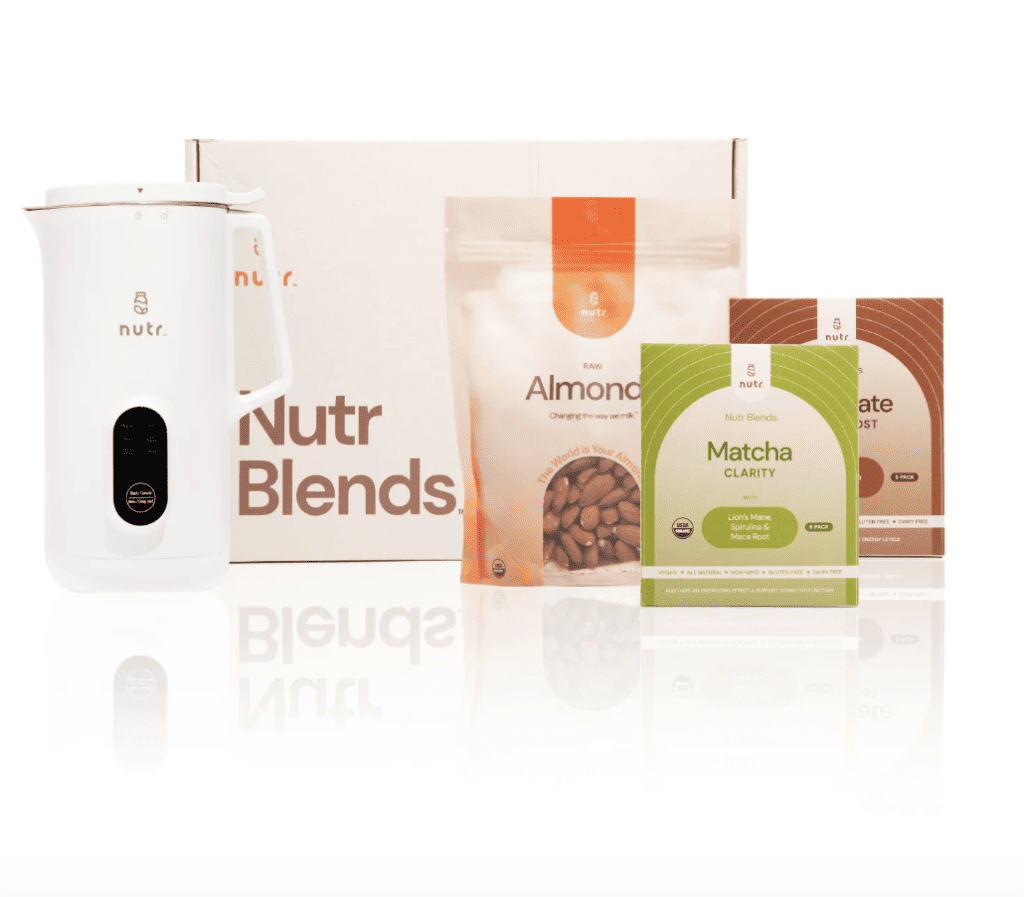 Nutr bundle
When you're looking for a healthy, planet-friendly alternative to traditional dairy or store-bought milks, the Nutr Machine is the answer you've been looking for. Designed to work with a variety of ingredients, our plant-based milk machine creates a tasty, nutritious nut milk everyone at home will love! I LOVE my Nutr and would be lost without it. Nothing compares to homemade nut milk.
The Nutr Machine makes a variety of dairy-free milks in mere minutes – such as almond, oat, cashew, walnut, soy, coconut, rice, flax, peanut & more! A perfect solution for quickly making hot and cold milk-based beverages, creamers, smoothies and beyond.
Nutr's Starter Kit is the simplest way to make the most of your Nutr Machine. Choose a Nutr Machine and choose the bases and blends that work for you to start making nut milk history.
Get this with up to $39 OFF using code MOMLOVE at checkout.
BeachTech Towels
MinxNY's High-Performance MicroFiber BeachTech Beach Towels were inspired by the fast-drying towels used by Olympic swimmers but were also designed to be as practical and effective as possible catering to parents and large families. BeachTech Beach Towels are Super Absorbent and Absorb 3 times more water than a regular cotton terry towel. In addition to being Super Absorbent and Fast-Drying it's also compact and easy to carry, when folded, the BeachTech Beach Towel easily fits into any small purse or bag and is similar in size to a Tablet or large SmartPhone.
I LOVE the sand-free design and gorgeous prints! Any beach-loving mom will love receiving these towels!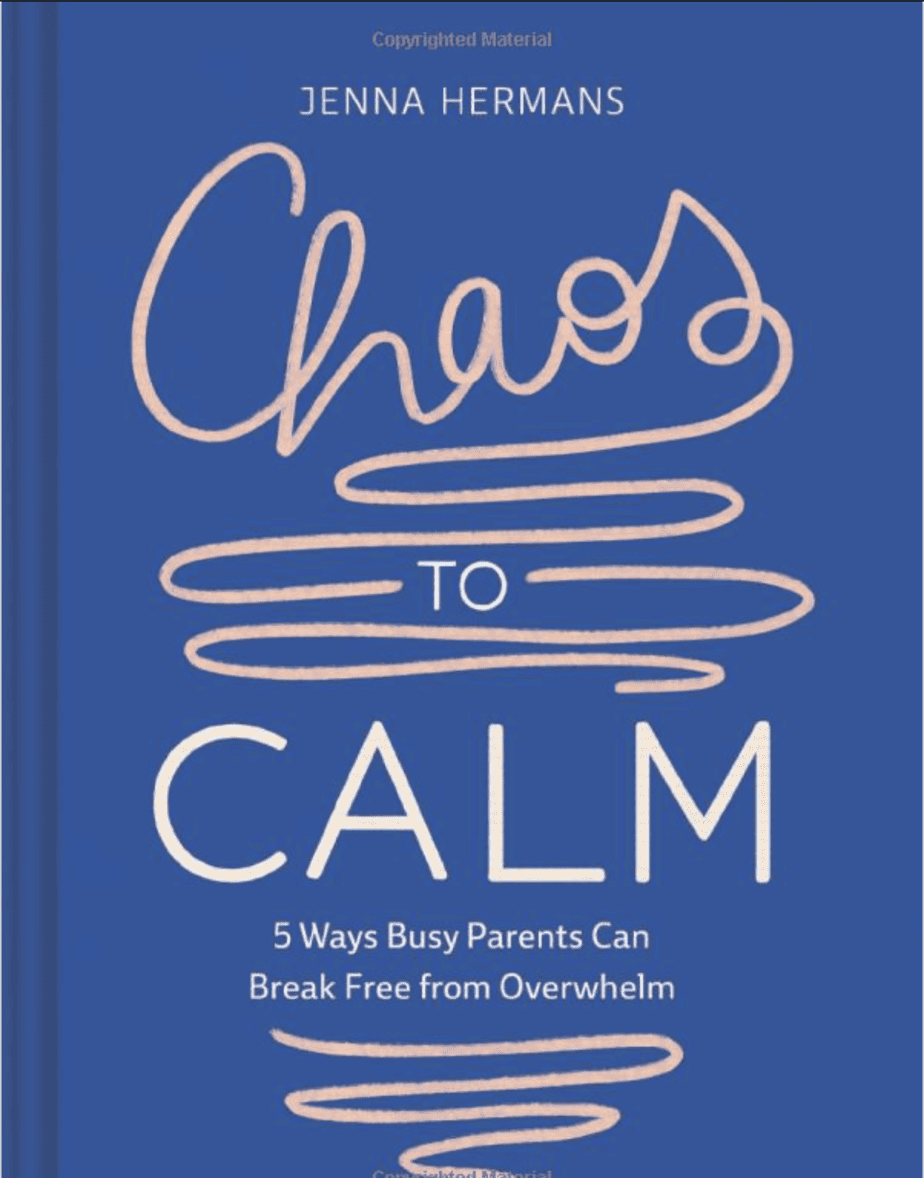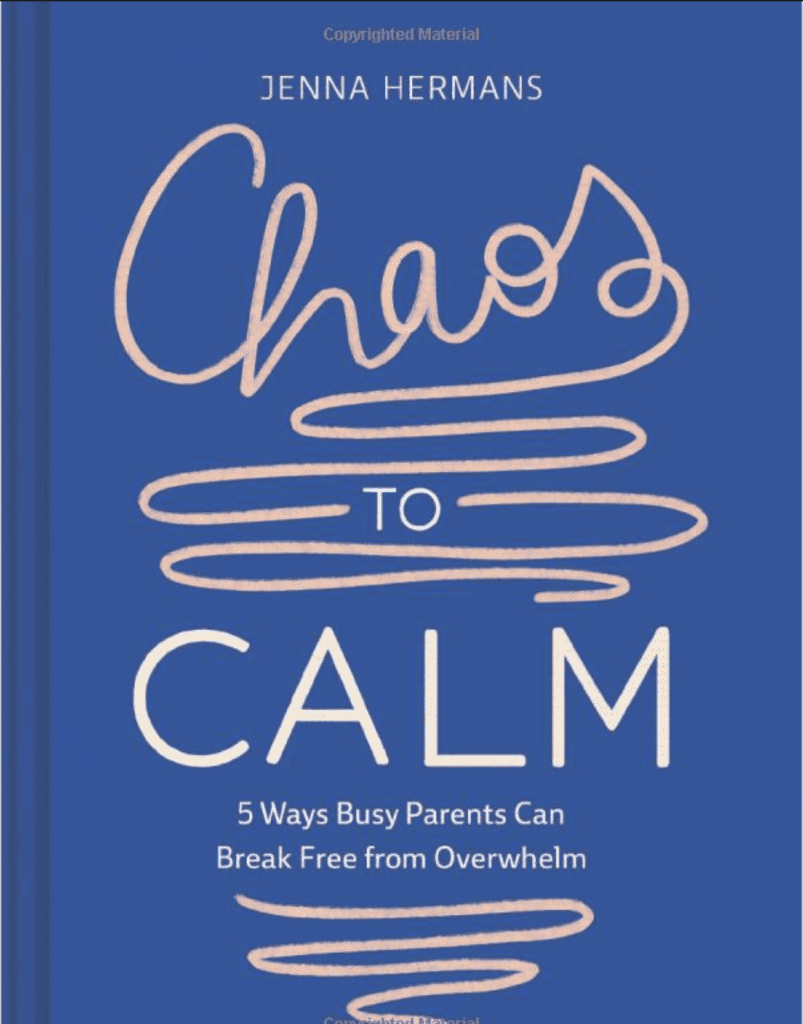 Chaos to Calm: 5 Ways Busy Parents Can Break Free from Overwhelm
This is the perfect gift for the mom who is feeling overwhelmed. Chaos to Calm is a guide for busy parents that will help them streamline the endless tasks they face every day. By creating more time and less stress, they can spend more hours appreciating their family, making sure they have what they need, and giving themselves the space they need to live their lives with intention and joy.
Chapters are targeted at Efficiency, Habits, Communication, Community, and Self-Care, and include how-tos and simple small tasks anyone can take to lower the frenetic pace of every day and move forward with practical well-thought-out plans that prove everything can get done without losing your cool.
Using examples from a variety of parents as well as her own life, author Jenna Hermans (businesswoman and mother of four!) shows us that calm can be achieved and maintained and that anyone can take control of their busy lives and embrace what really matters.
Gifts To Pamper Mom
Want to give mom some much-needed spoiling? These are the right gifts to get the job done!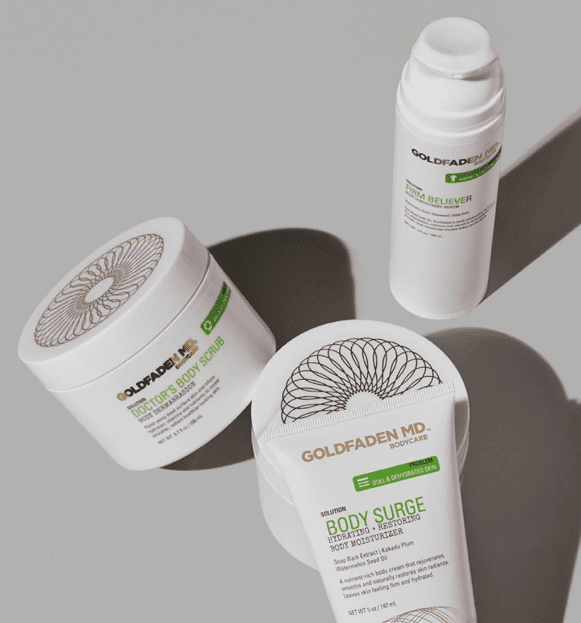 Goldfaden MD THE BODY GLOW SET
Skincare means caring for ALL your skin—not just the skin on your face. This supercharged trio was developed to exfoliate, hydrate and treat skin to keep it looking vibrant and healthy while helping to prevent signs of premature aging. Polish and brighten skin with exfoliating ruby crystals in Doctor's Scrub, tighten and contour skin with seaweed extract in Firm Believer and lock in moisture with rosehip seed and watermelon seed oils in Body Surge.
Treat mom to her own spa experience in the comfort of her own home! Now you can look and feel amazing anytime!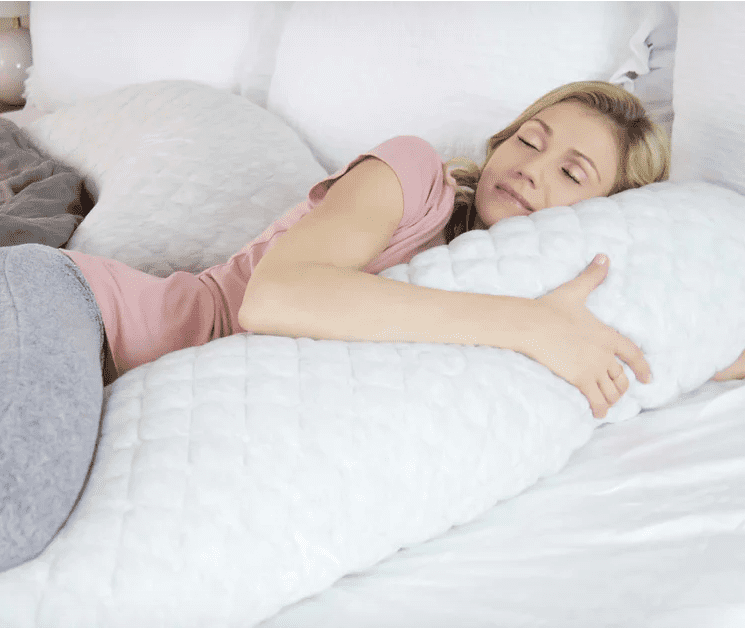 Body by Honeydew – The Ultimate Luxury Body Pillow
Body by Honeydew is the ultimate sleep companion. Not only does it have an incredibly luxurious and huggable feel, but it also delivers immeasurable health benefits like comfort, support, deeper relaxation and sounder sleep.
Sleeping with a pillow between your knees dramatically improves spinal alignment and promotes sleeping on your side, which helps to lessen tossing and turning throughout the night and significantly improves breathing.
This can greatly reduce or even eliminate snoring and also provides tremendous relief for those who suffer from sleep apnea.
Take a deep breath, snuggle in, and let Body by Honeydew soothe you to sleep and perhaps encourage mom to take a much-needed NAP!!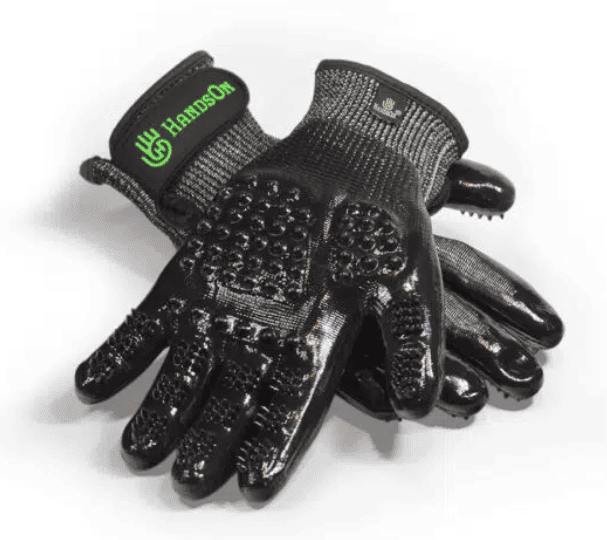 HandsOn Gardening Gloves
Give mom the gift of saving her hands while gardening! HandsOn Gardening Gloves offer more than traditional gardening gloves. These gloves make gardening, landscaping, and yard work safer, easier, and more comfortable. Wet or dry, they won't slip or fall off while working in your yard.
I love using these for caring for my raspberries and other prickly plants! The creators of the award winning hands on pet grooming gloves have now created HandsOn gardening gloves with patented, first of its kind nodules on all the fingers and palm making it easier for hand digging, breaking up soil and planting.
The adjustable wrist strap allows for a flexible, anti-slip grip while keeping debris out during all your gardening, trimming and landscaping jobs. HandsOn gardening gloves have a cut-resistant liner which offers extra protection from sharp objects.
For the mom who loves cooking
For the mom who loves cooking or baking these are the best gifts for her. I have to tell you I am in LOVE with these and even on nights when I don't feel like making dinner, I am thrilled that I own these!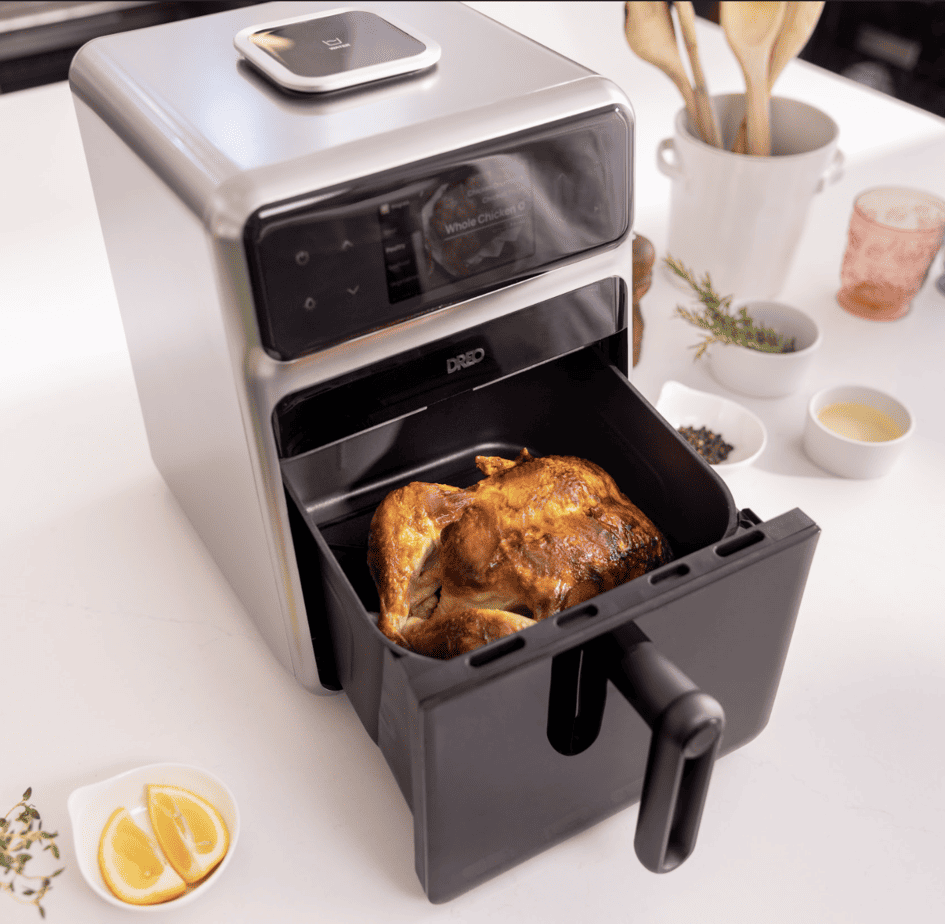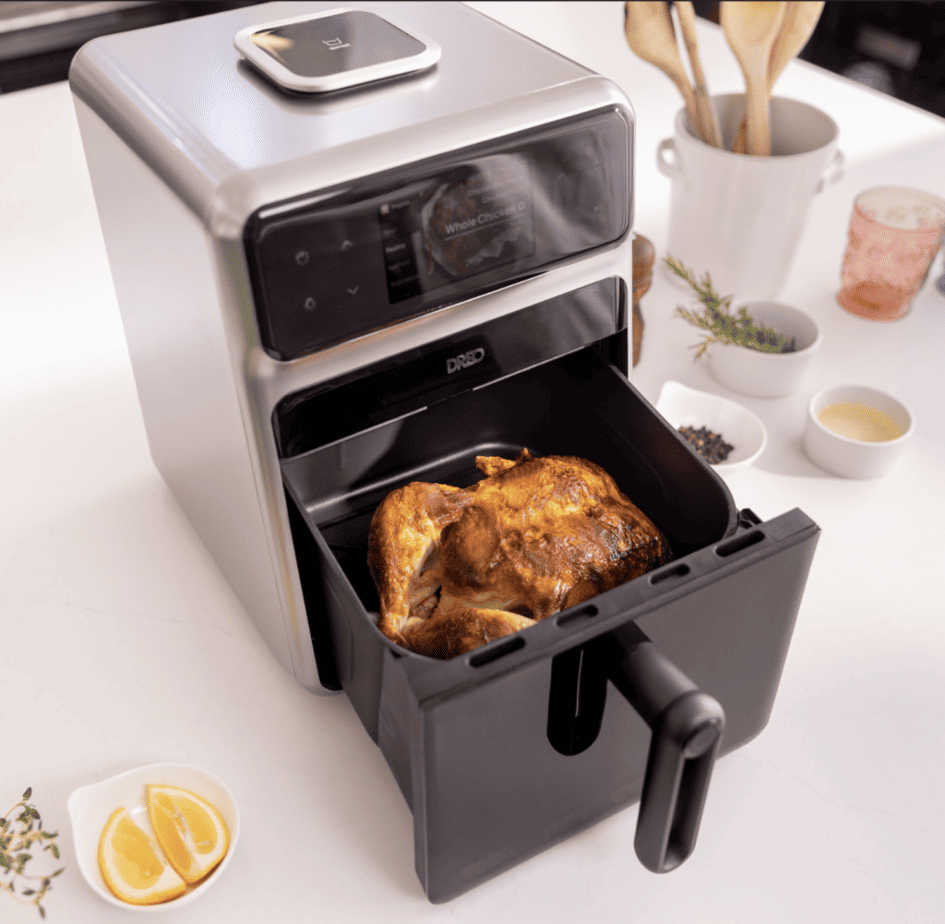 Dreo chefmaker
This appliance is my absolute FAVORITE appliance I have ever owned. I am blown away at all the amazing foods that have come out of our ChefMaker and the amazing, effortless job it does at cooking them. We have made everything from whole chickens to steaks to fries in here. It cooks everything to perfection. The best ribeyes I have ever eaten came out of here and my 11 year old made them!! How incredible is that?! I'm beyond impressed and that takes a lot because I've tested out thousands of products.
The ChefMaker combines and elevates the features of an air fryer, pressure cooker and sous vide, using its patented CombiCook technology to deliver precise cooking results with the push of a button. Designed with input from master chefs the ChefMaker can automatically adjust moisture, heat and time to cook food of any shape or size to perfection.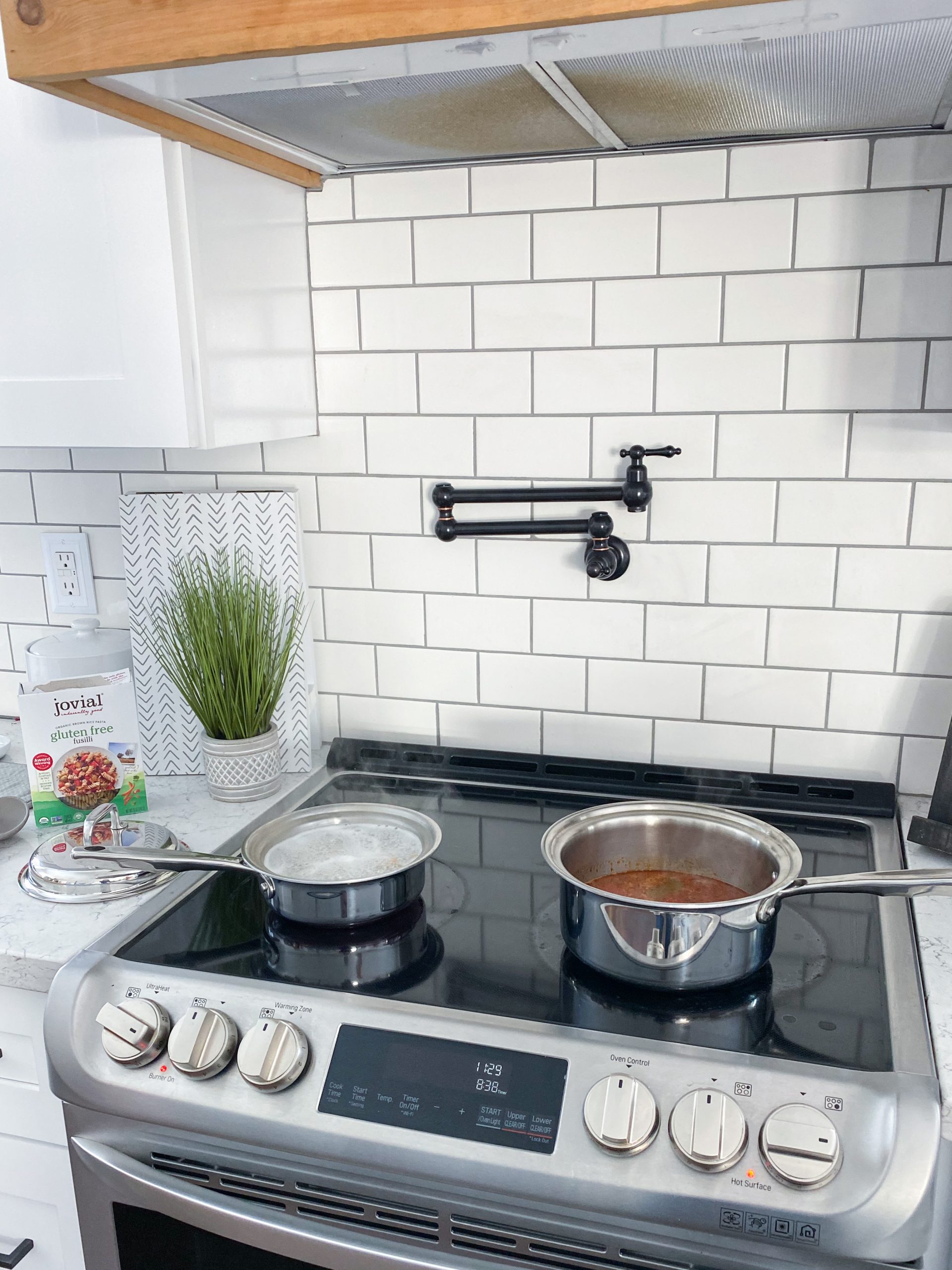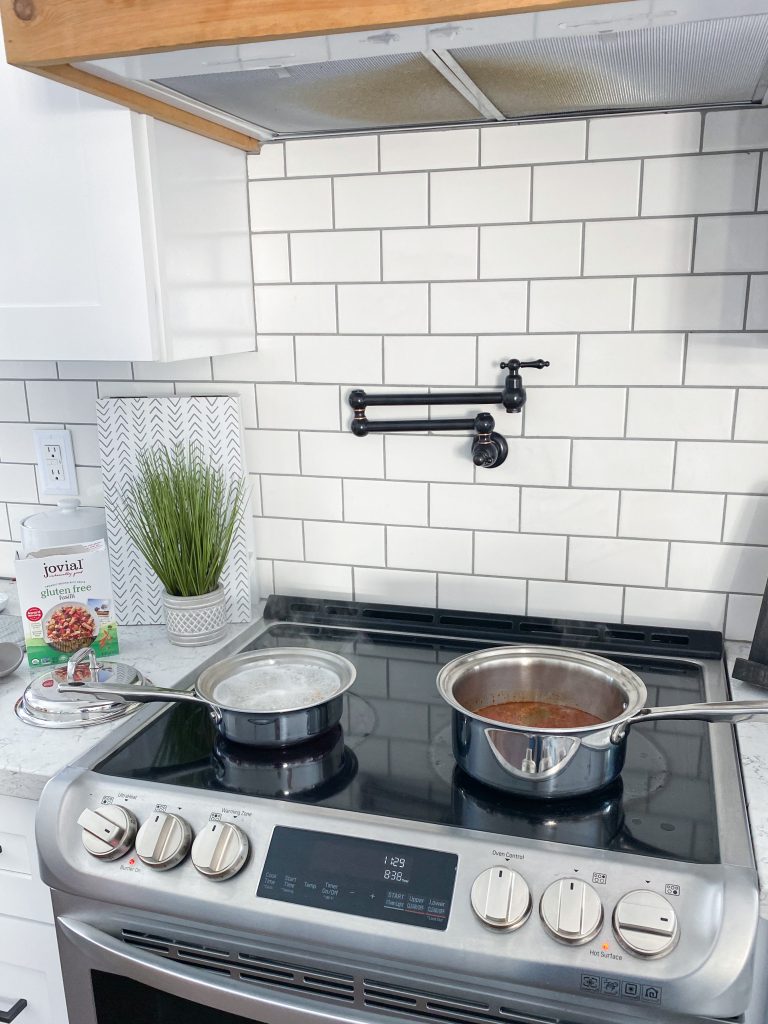 360 Cookware
360 Cookware is handcrafted in the USA. They are recognized for not using any harsh chemicals in the manufacturing of their cookware or bakeware. Their products are designed to last a lifetime and even come with a lifetime warranty! I LOVE my 360 cookware and even more than that I love knowing that I am cooking meals for my family with cookware that is free of harmful toxins. The last thing I want is to have toxins leech into the beautiful meals that I make with love.
Treat mom to a new piece of cookware or bakeware from 360 Cookware's vast line of cooking essentials. I'm also eyeing up their flatware and beautiful measuring spoons!
Use code MOM25 to get 25% off now!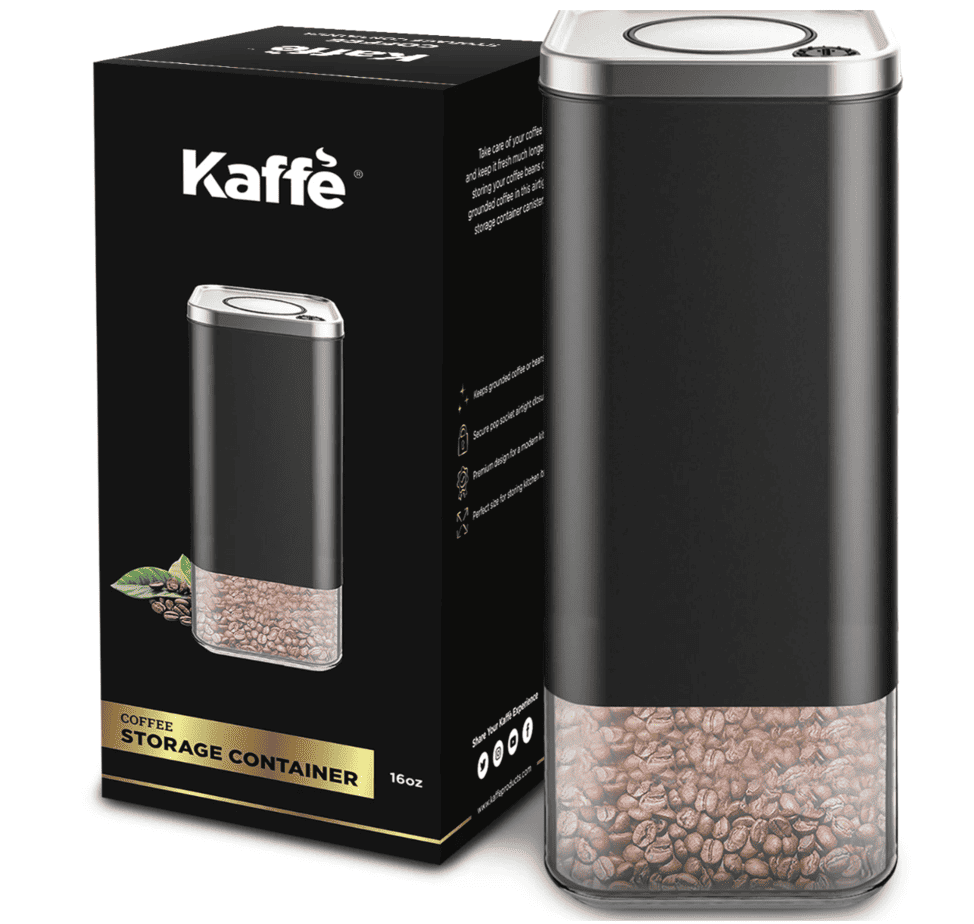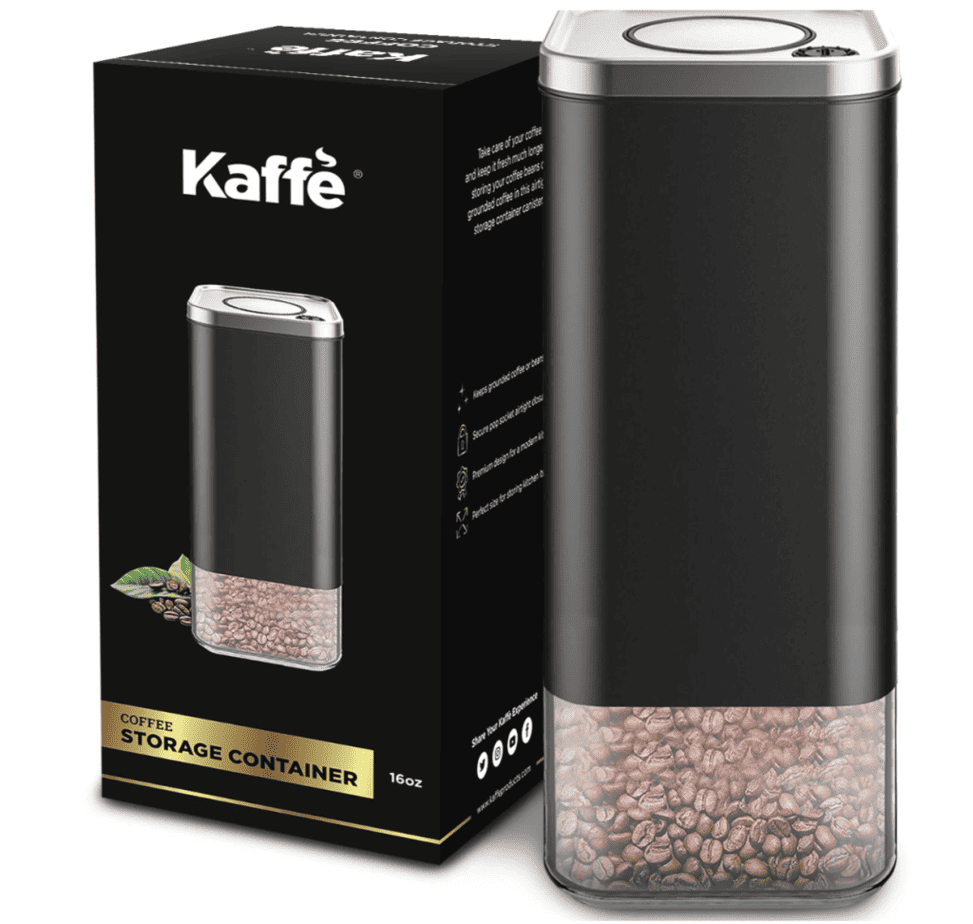 Kaffe coffee grinder and storage container
Give mom the freshest cup of coffee she can have with the Kaffe electric coffee grinder and pair it with the stylish glass storage container. Release the natural and fragrant essential oils inside coffee beans with this coffee grinder's powerful motor, and stainless steel blades. Now you can enjoy maximum freshness by grinding coffee beans into rich flavor just before sipping.
With its professional grade, zero BPA construction, the Kaffe essential container range keeps air out and locks in freshness, while the transparent bottom lets you monitor your food content.
You can also use the electric coffee grinder to grind tons of other things! Use it for everything from nuts to salt to spices and seeds!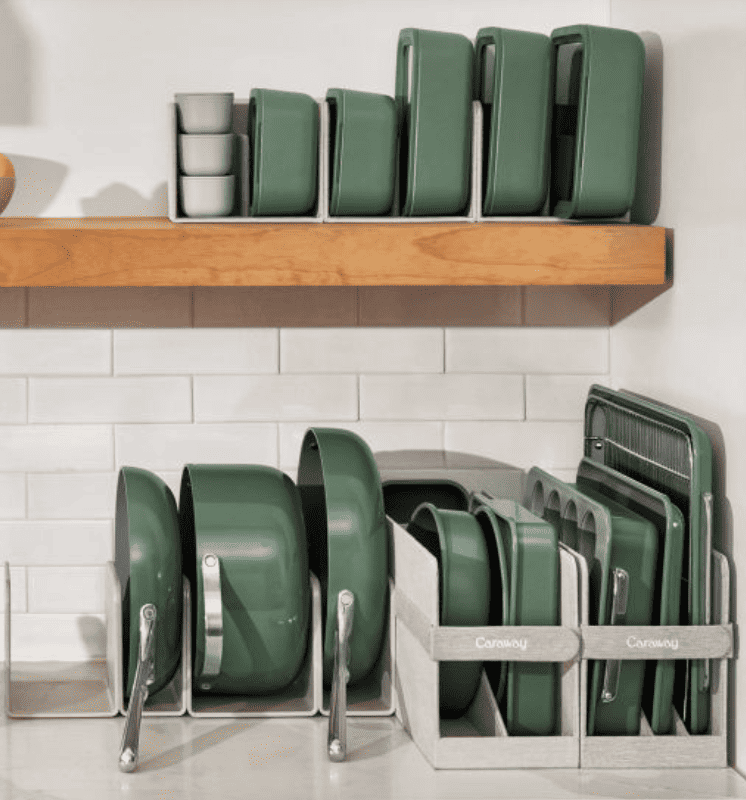 Caraway cookware
I absolutely LOVE Caraway Cookware and bakeware. I have both the cookware and bakeware sets and I actually just purchased a second cookware set for myself so I can have one at my cabin and one at my home. It's amazing and no-stick without the toxins!
Caraway products are made without any toxic materials like PFAS, PTFE, PFOA, or other hard-to-pronounce chemicals. Ceramic's naturally slick surface means minimal oil or butter for slide-off-the-pan eggs and easy cleaning. Their cookware is made to complement any home, designed with the home cook in mind. I LOVE that they include organizers to keep your cupboards organized and your cookware and bakeware easy to grab and use.
Save up to 20% for Mother's Day!
Still Not Sure What To Get Mom?
Don't worry, as promised above, I've got you!
Some moms will say they "don't want anything…" and others already seemingly "have it all." I want to introduce you to Snappy: Snappy was founded by and continues to be run by a mom, Hani Goldstein, Snappy CEO & founder.
Snappy is the award-winning, all-in-one gifting platform helping to spread joy, share gratitude, and streamline the process of gift-giving for everyone, every time, at every occasion.
When you use Snappy to gift you're giving the gift of options, empowering mom to choose exactly what she wants (and nothing she might already have!) from an expert-curated collection of items that always fit your budget (so you never overspend or underdeliver). Sending gifts with Snappy is a seamlessly simple way to spread joy and share a heartfelt gift along with a personalized note you know they'll love!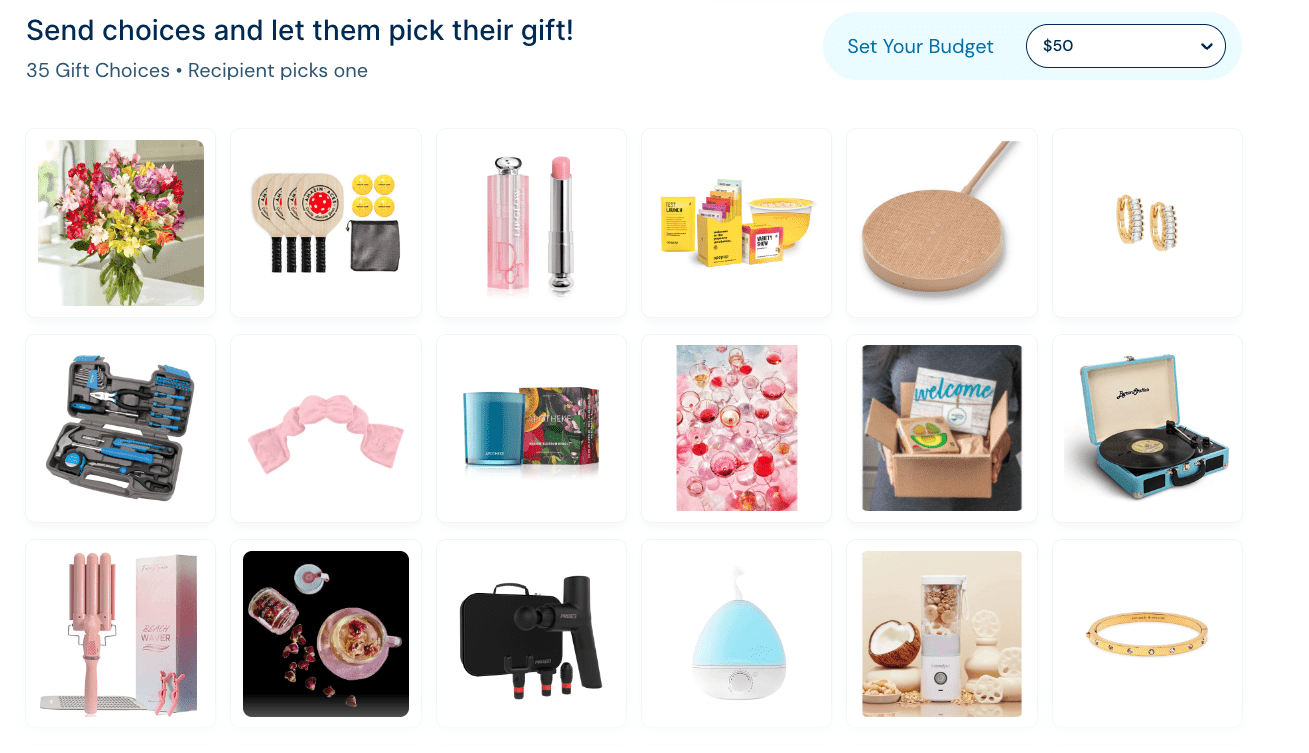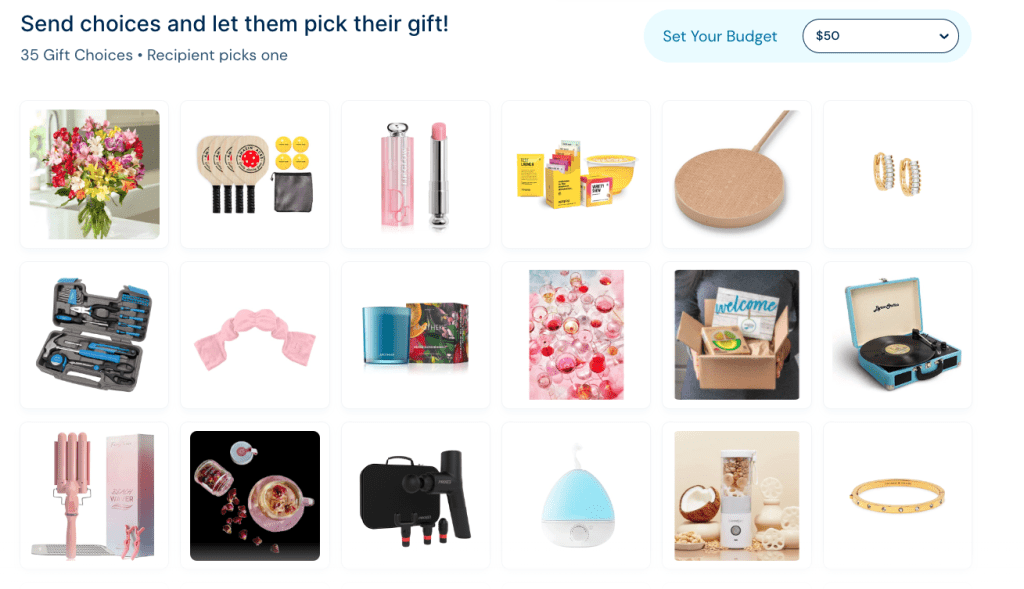 So here's how it works.
Determine the occasion for your gifting event – in this case, Mother's Day, but Snappy is also great for saying thanks, happy birthday, congratulations, or just because, anything goes!
Choose your budget and select your curated gift collection for your gift recipient
Personalize your gift delivery – select a digital unwrapping experience, add a custom note
Click send (no address required, just an email or phone number and the gift is delivered in an instant!)
Enjoy knowing you're about to make someone's day!
I actually went through the gift-receiving process and it was so seamless and fun! I LOVED being able to choose my own gift (what a treat!). Here's how it works to be the recipient:
Receive an email or text message notification – you have a gift waiting for you!
Click a link to be taken to a curated collection of gifts selected with your interests in mind
Pick any one gift from your curated collection of gift options – it's yours!
Add your shipping address details
Eagerly await the arrival of your new gift and enjoy!