DIY No Sew Headbands From T-Shirts!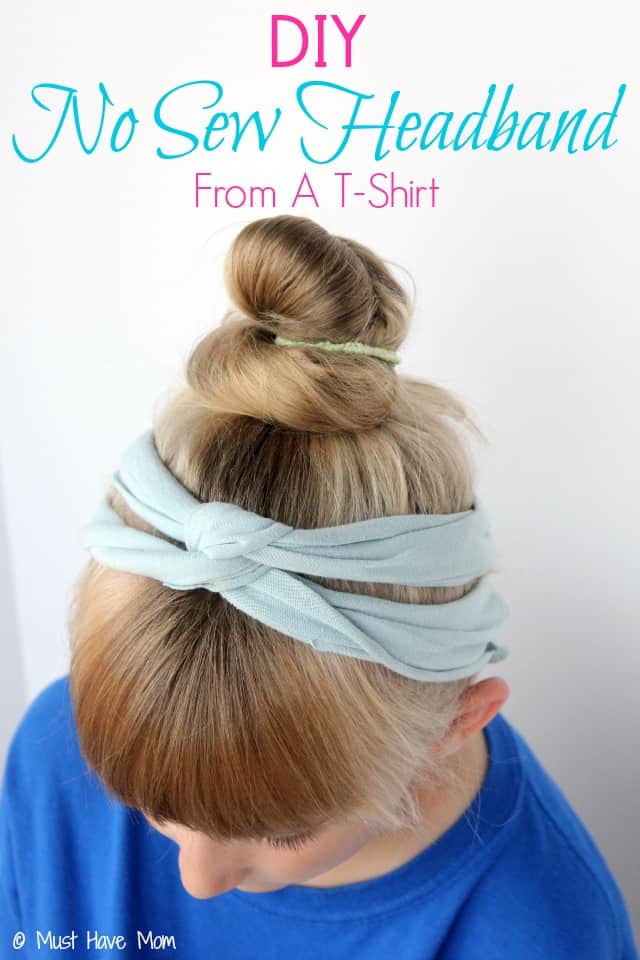 I just cleaned out my closet and got rid of some tees that no longer fit me. I knew there would be a good use for them and there certainly was! I made these adorable DIY No Sew Headbands from t shirts and they couldn't have turned out any cuter for an easy 5 minute project! Yes, they take all of five minutes to make. They are EASY!
Grab an old stretchy t-shirt or tank top/cami. For adults the cami works best because it is more stretchy. The tee worked really well for my daughter.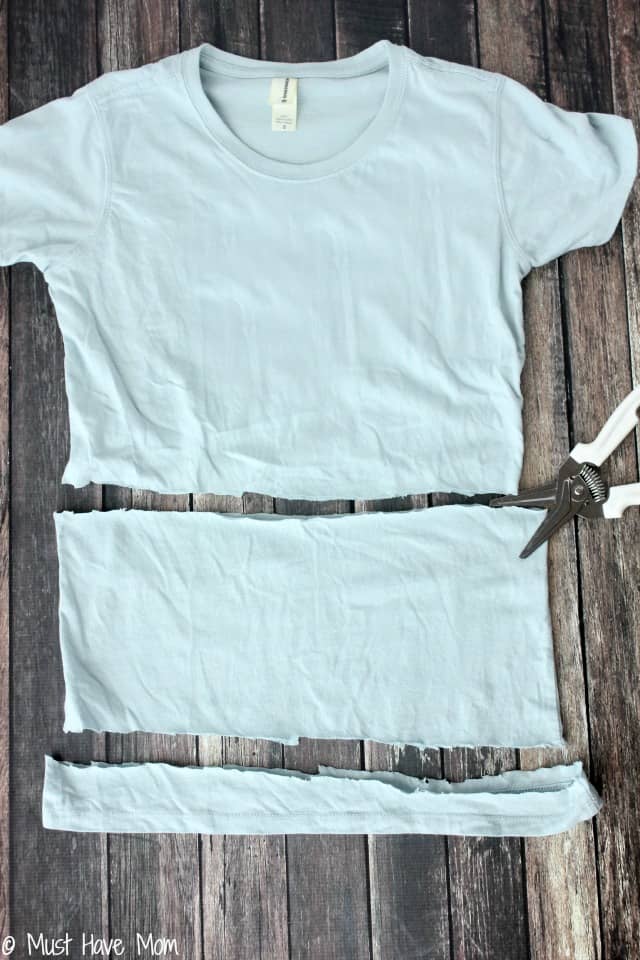 Then cut a 6" wide strip out of the t-shirt, cutting off the bottom seam as well.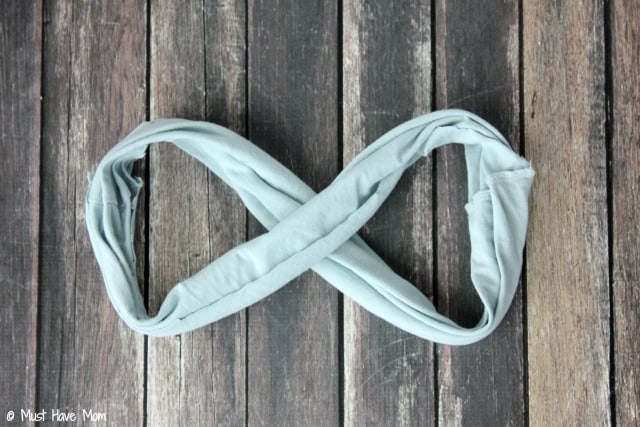 Now you'll have a circle. Twist it once into a figure 8 shape.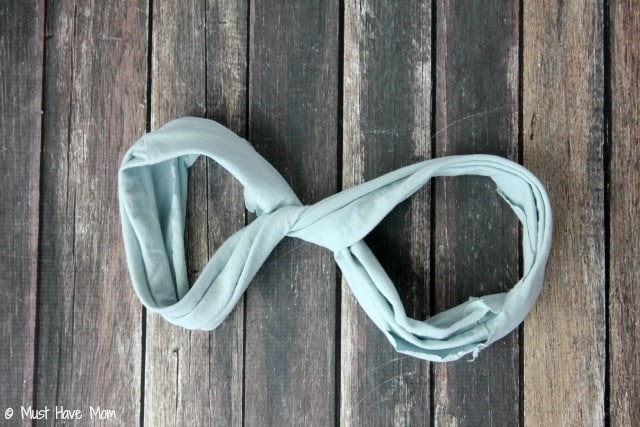 Then twist it again and then once more for a total of three figure 8 twists.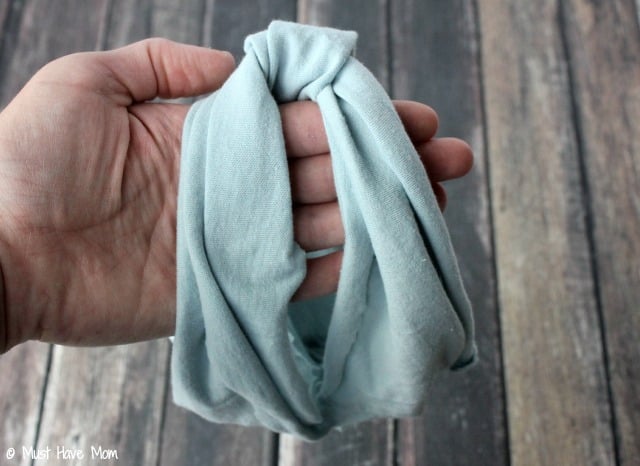 Now fold it in half with the knot that formed from the twists at the top.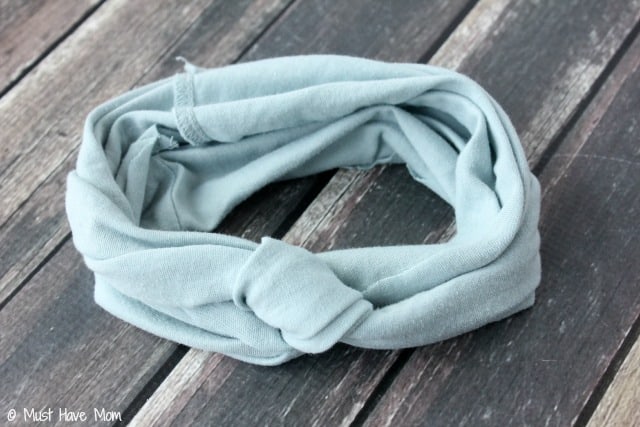 Then pull the ends into a circle, keeping the knot at the front, center.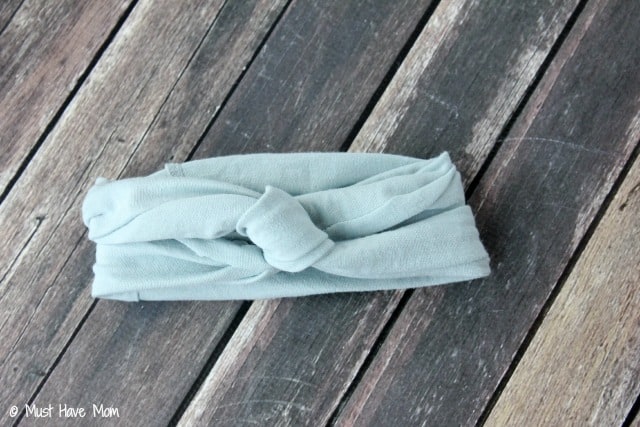 That's it! You're done! You can make a bunch of these in no time! Use all different colors and patterns.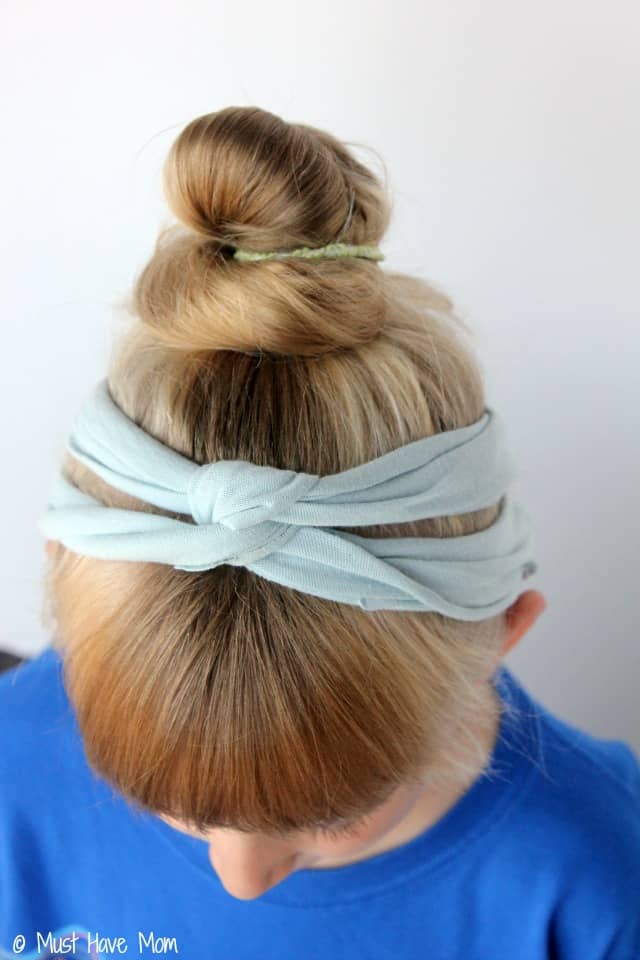 My favorite way to wear them is to throw your hair into a messy bun and then add the headband. Isn't it adorable?!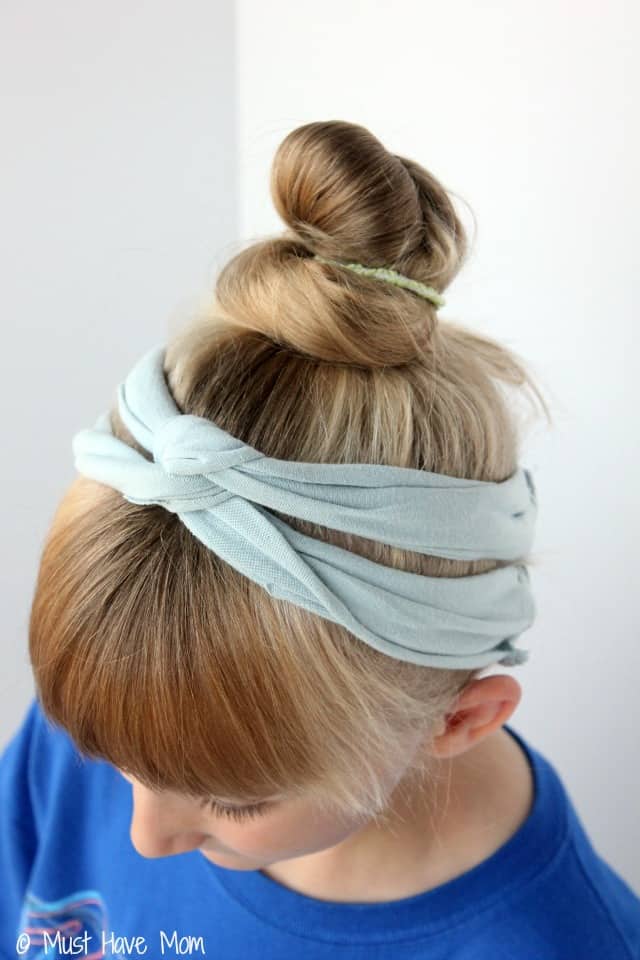 It looks adorable and it keeps your hair off your face.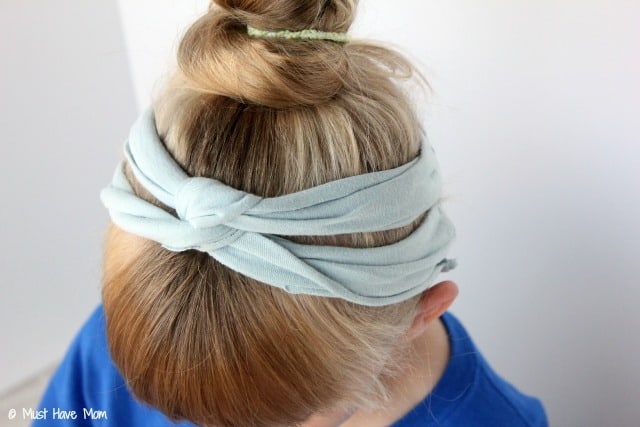 If you don't have old t-shirts laying around you could also use jersey fabric for these but you'd have to sew them into a loop. To do this just cut a 6" strip out and sew into a loop to fit your head (after the twists are factored in).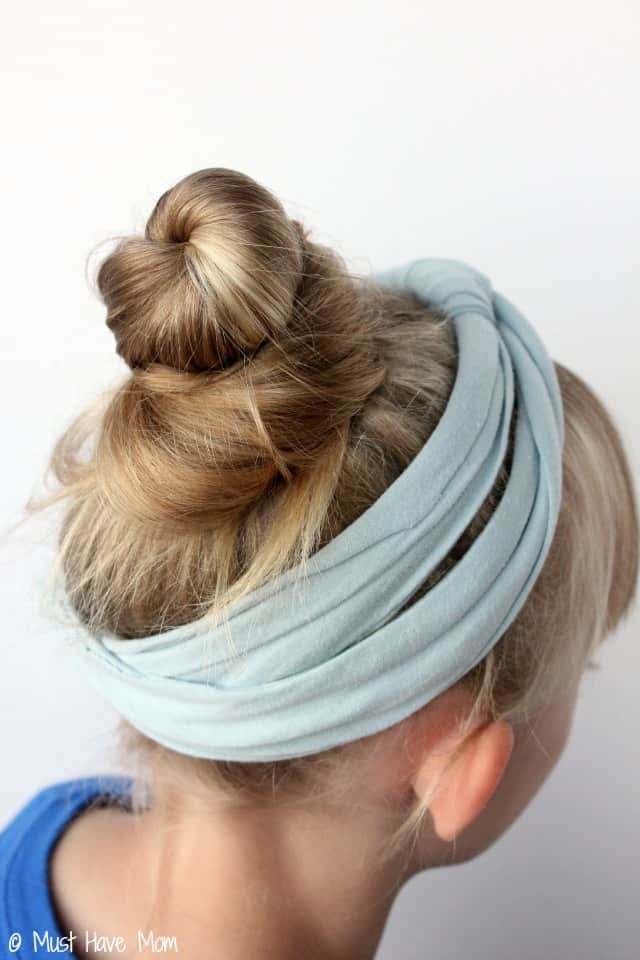 From the back it is equally adorable!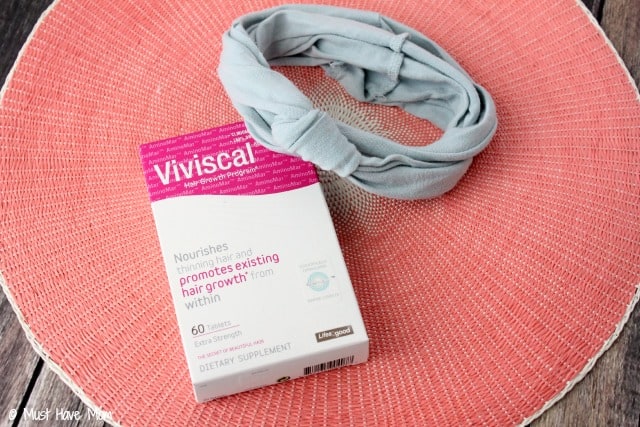 My daughter has the most beautiful hair and I am so envious of her gorgeous locks! She certainly didn't get them from me! I have notoriously thin, baby fine hair that doesn't usually do well with this sort of style. To combat that I've found that drug free Viviscal dietary supplements really help my hair growth.
Viviscal Extra Strength dietary supplements supply vital nutrients to the hair follicle to prolong the anagen (growing) phase of the hair growth cycle, nourishing thinning hair and promoting hair growth.
Healthy hair starts from within. If your diet lacks specific nutrients, including vitamins, minerals or protein, it can affect the condition and strength of your hair. Viviscal Extra Strength dietary supplements contain the exclusive marine complex AminoMar®, as well as Biotin, Zinc, Vitamin C, Horsetail Extract and Iron, to nourish hair from within. Viviscal Extra Strength has been scientifically proven to nourish thinning hair and promote existing hair growth.*
Viviscal is the #1 selling hair growth supplement in the U.S. You can learn more about Viviscal and it's benefits on the Viviscal site! Check out these tips for natural hair growth and more on thinning hair.
Could your hair use a pick me up?