Make A DIY Dog Sweater From A Sweatshirt + Doggie Travel Tips!
*This shop has been compensated by Collective Bias, Inc. and its advertiser, MARS Incorporated. All opinions are mine alone. #PedigreeMoments #CollectiveBias
Do you have a dog in need of a sweatshirt? Whether you are planning on traveling this summer like we do (camping!) or the weather is just a tad chilly for your pet, this DIY dog sweater made from a sweatshirt is a really quick and easy way to upcycle an old sweater or sweatshirt! It makes for an inexpensive dog sweater and it's perfect for chilly nights or cool mornings!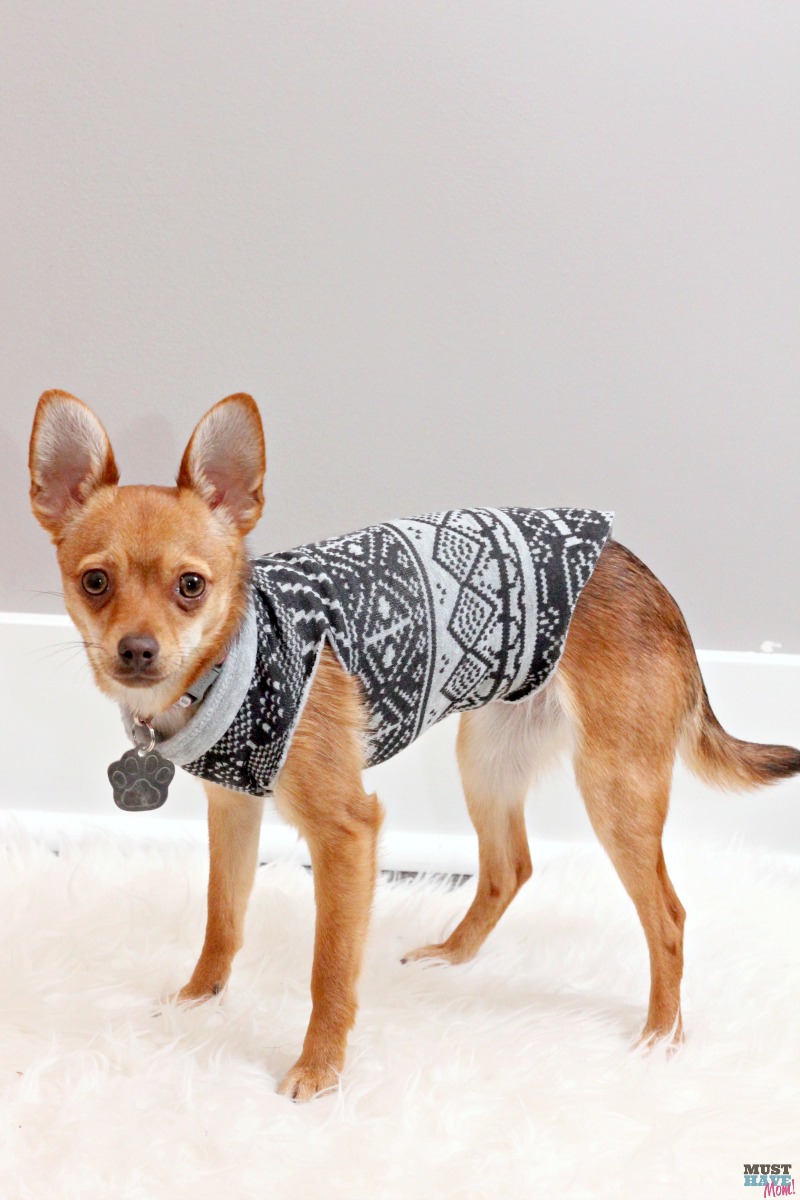 DIY Dog Sweater
Last summer on one of our Fall camping trips my husband told me that for my Birthday I could pick out a puppy! I was so excited and immediately began the hunt for the perfect puppy to join our family. Fast forward to this Spring and our little puppy, Maddie, is a member of our family now! She is 8 months old and is a mix of chihuahua, Pomeranian and min pin. She's the sweetest little puppy and loves cuddles. We get to take her camping with us this Summer and I know she will love it!
Since she weighs in at a tiny 5 pounds she is often chilly when the weather is damp or cool. I knew we'd need several dog sweaters in order to take her camping with us, but I didn't want to spend an arm and a leg. I came up with this super easy DIY dog sweater idea that takes about 5 minutes total from start to finish. Maddie now has a trendy collection of dog sweaters to bring camping with us. Read on for the step-by-step tutorial and my tips for traveling with your dog! Did you just get a new puppy? Be sure to read my Ultimate Guide to Bringing Home Your New Puppy!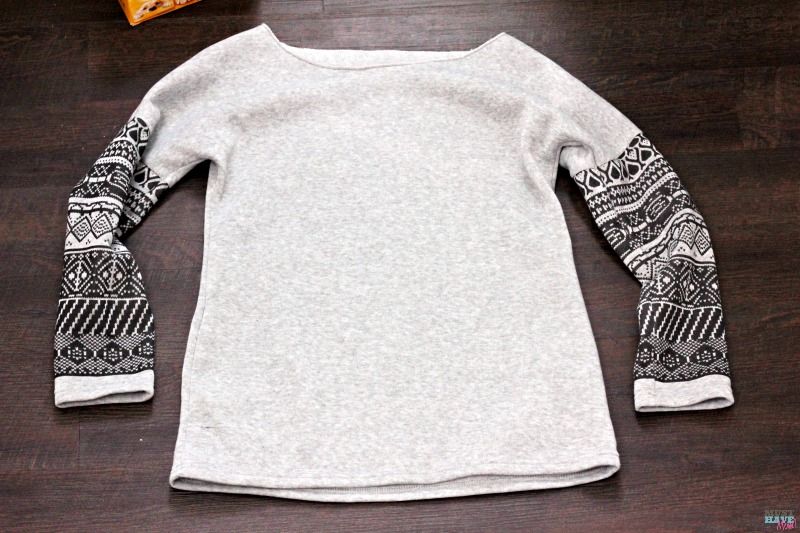 How to Make a DIY Dog Sweater
First you'll want to find an old sweatshirt or sweater that you no longer want. I found a sweatshirt that was too short on me and had some really fun patterns on the arms. You need to make sure the circumference of the arm of the shirt will fit around your dog's body. If your sweatshirts are too small then head to the thrift store and find some larger sweaters that will fit your pooch. The arm of the sweater will serve as the DIY dog sweater.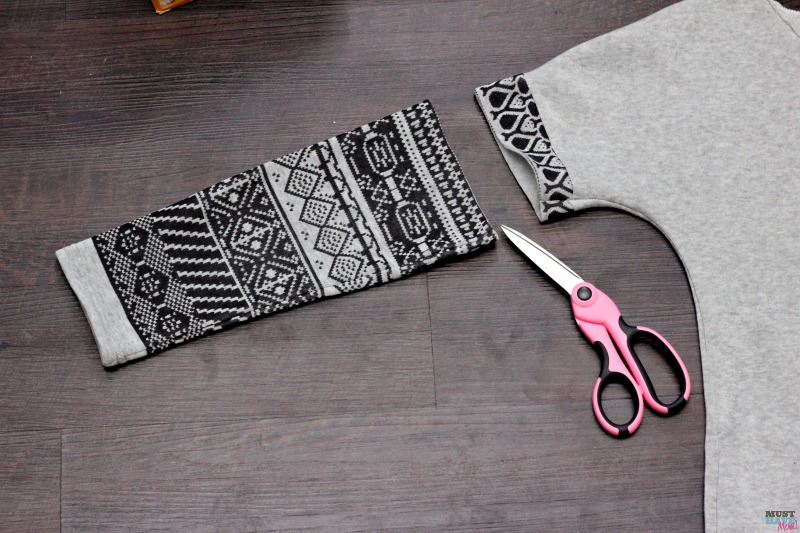 Next, lay your sweater flat on the floor or table. Carefully cut off the arm. I chose to cut the arm just below the pattern line because I intent to upcycle this sweatshirt into a short sleeve shirt I can wear with a tank top underneath. Now Maddie and I will both get new shirts! If you aren't upcycling yours you can cut along the seam of the arm.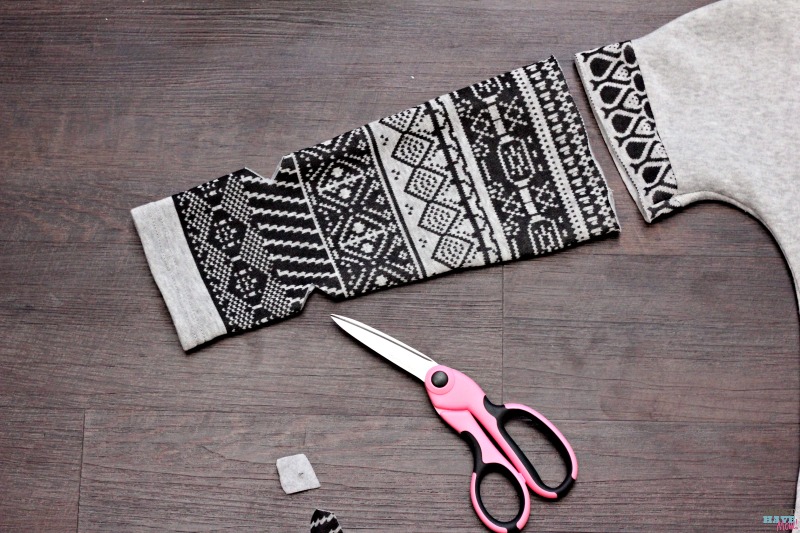 Now smooth it out flat and cut two notches on the bottom and top, near the cuff for leg holes. I held up the sleeve to my dog and eyeballed where her legs would fall on the arm and then cut my holes that far back from the cuff.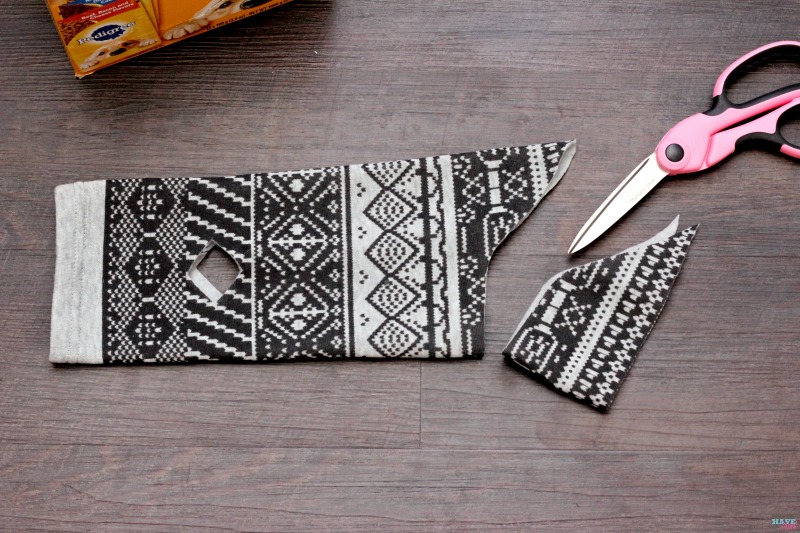 Now open up the sleeve and lay it so that both holes are lined up on top of the other. Now you'll want to cut a slightly angled line from the bottom up, getting wider towards the top. This is to create the correct curve for the shirt to lay over their back and come up shorter underneath them so they can go potty.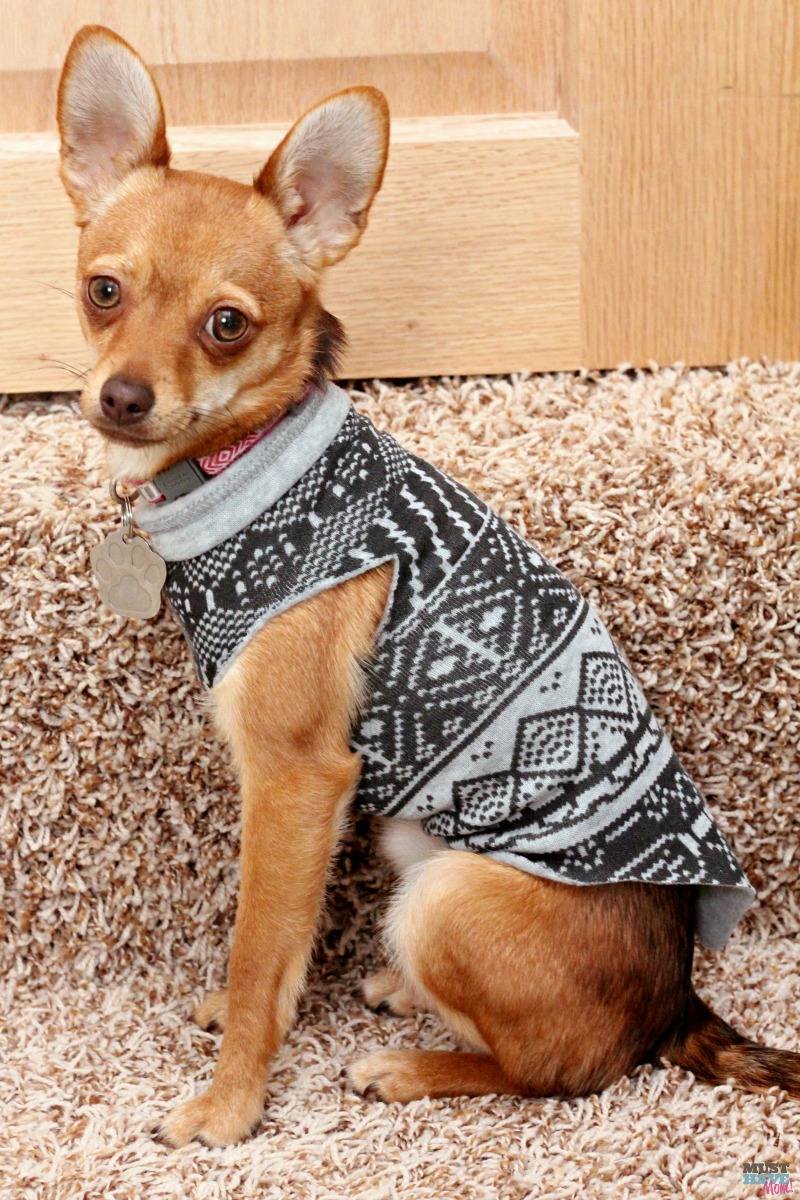 That's it! Put your DIY dog sweater on your pooch and see how it fits! You can always make small changes if needed. Cut it shorter if it's too long, cut the leg holes larger, etc. This seriously takes about 5 minutes total!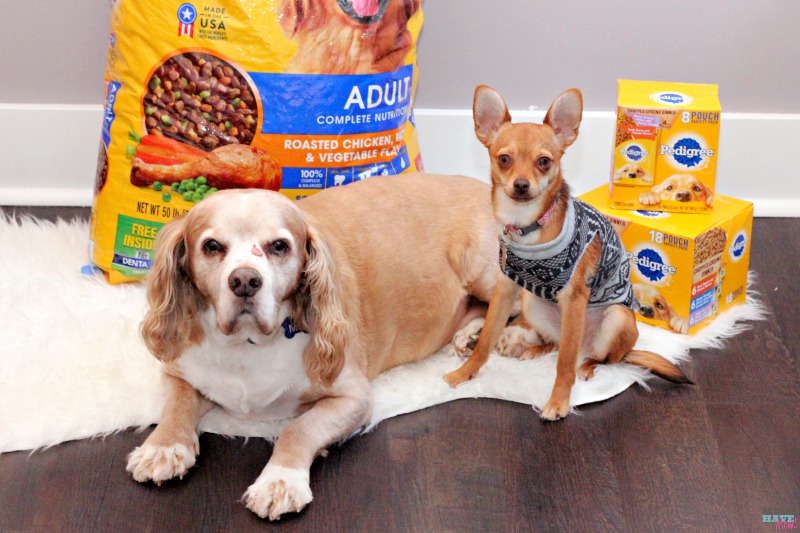 Dog Travel Tips
If you have summer road trips, camping excursions or just a day trip with your dog planned then you'll love these easy travel tips! We have these two adorable dogs and they love to go camping with us and on day trips to go exploring. We've discovered a really easy solution to taking along their dog food!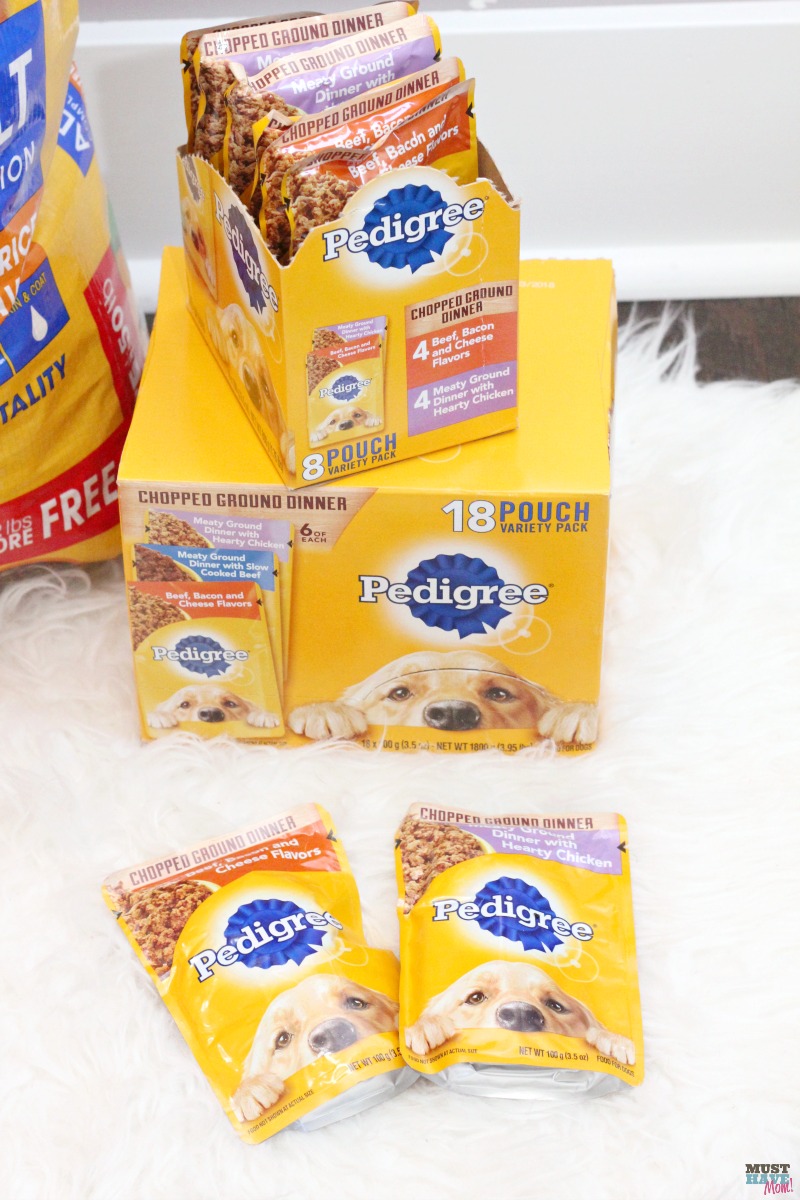 We found these PEDIGREE® POUCH Meaty Ground Dinner with Beef, Hearty Chicken/Beef, Bacon & Cheese are the perfect grab and go meal for our dogs. They carry them at Walmart in the dog food aisle and you can also order them on Amazon.  Both of our dogs LOVE them and they make for a quick and easy pre-portioned meal that we can take along, mess-free in the car. We keep these in our camper too and we never have to worry about spilled dog food or attracting wild animals with an open bag of dog food. They come in an 8 and 18 count packages in a variety of flavors. Just tear off the top and dump it in their bowl.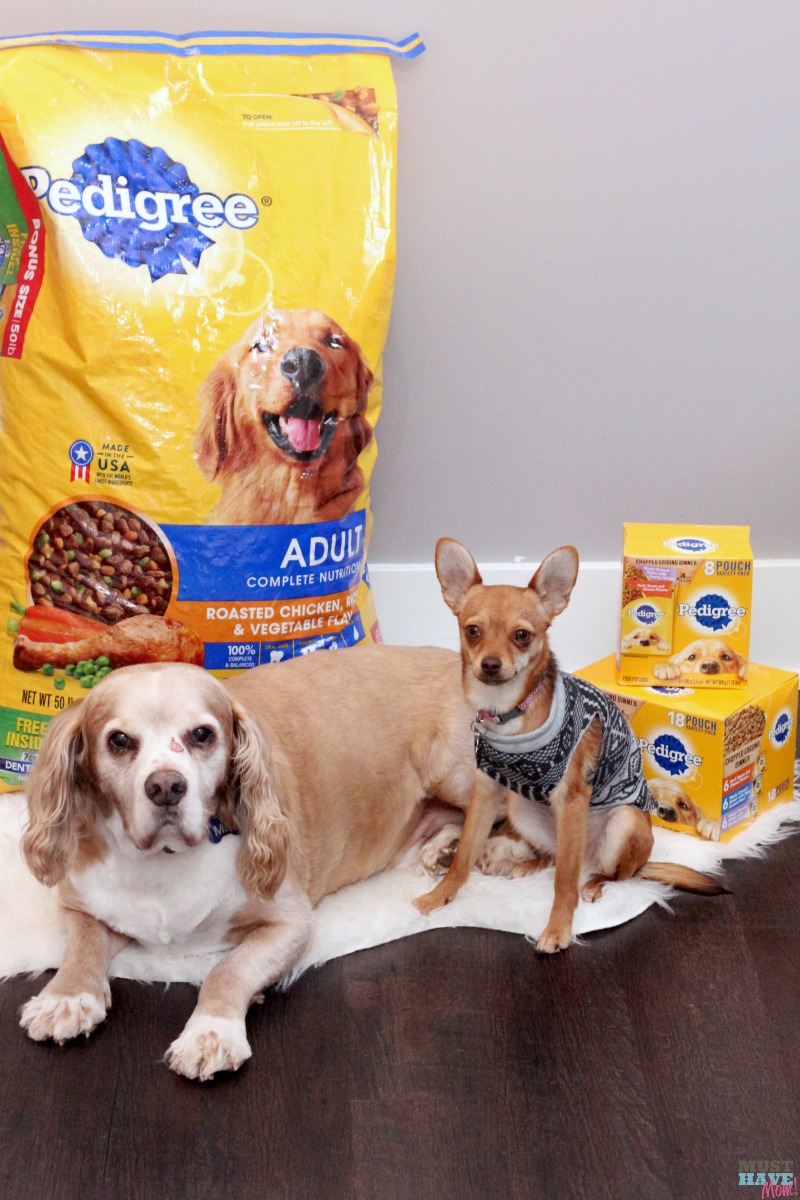 Our bigger dog, Max loves the PEDIGREE® Dry Complete Nutrition Chicken as well and we love using the PEDIGREE® pouches as a topper on his dry food to make it a little more interesting for him! Interestingly enough we started our little puppy Maddie on puppy food and we couldn't keep her away from Max's PEDIGREE® Dry Complete Nutrition Chicken dog food so we have transitioned her over to that completely now. She loves it! Between the PEDIGREE® pouches and PEDIGREE® Dry Complete Nutrition Chicken dog food we are able to give our dogs the quality they deserve at a price that keeps us within our budget.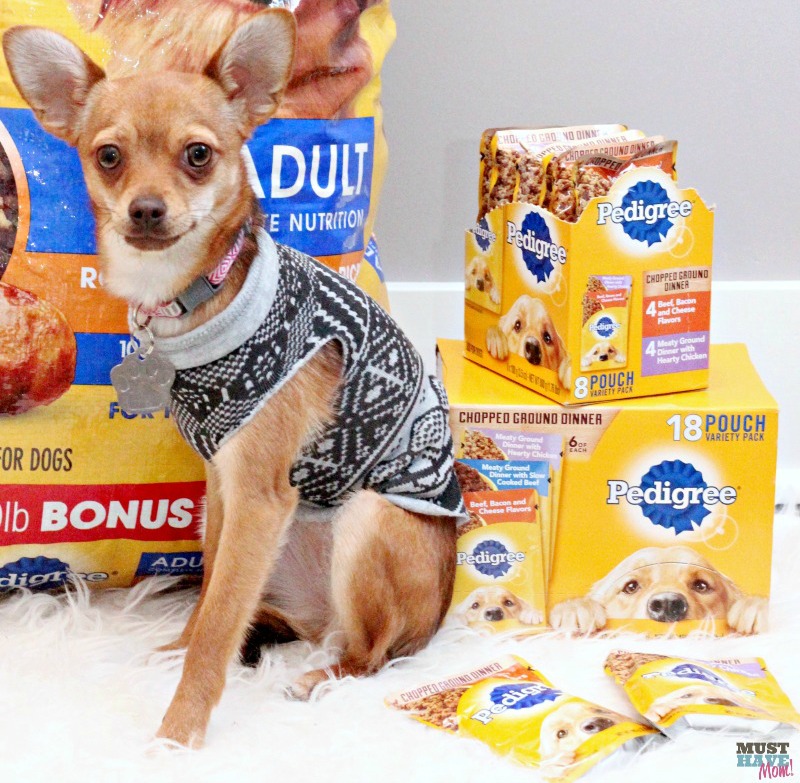 In addition to bringing food and water when you travel with your dogs, make sure you also remember to bring dog dishes. We love using the collapsable silicone dog bowls that fold up flat. Make sure your dog always has a dog tag on their collar that has their name and your contact information on it should you ever be separated from your dog. It's also a good idea to bring dog leashes, dog poop bags, your DIY dog sweater if it's chilly, and a kennel if you need one.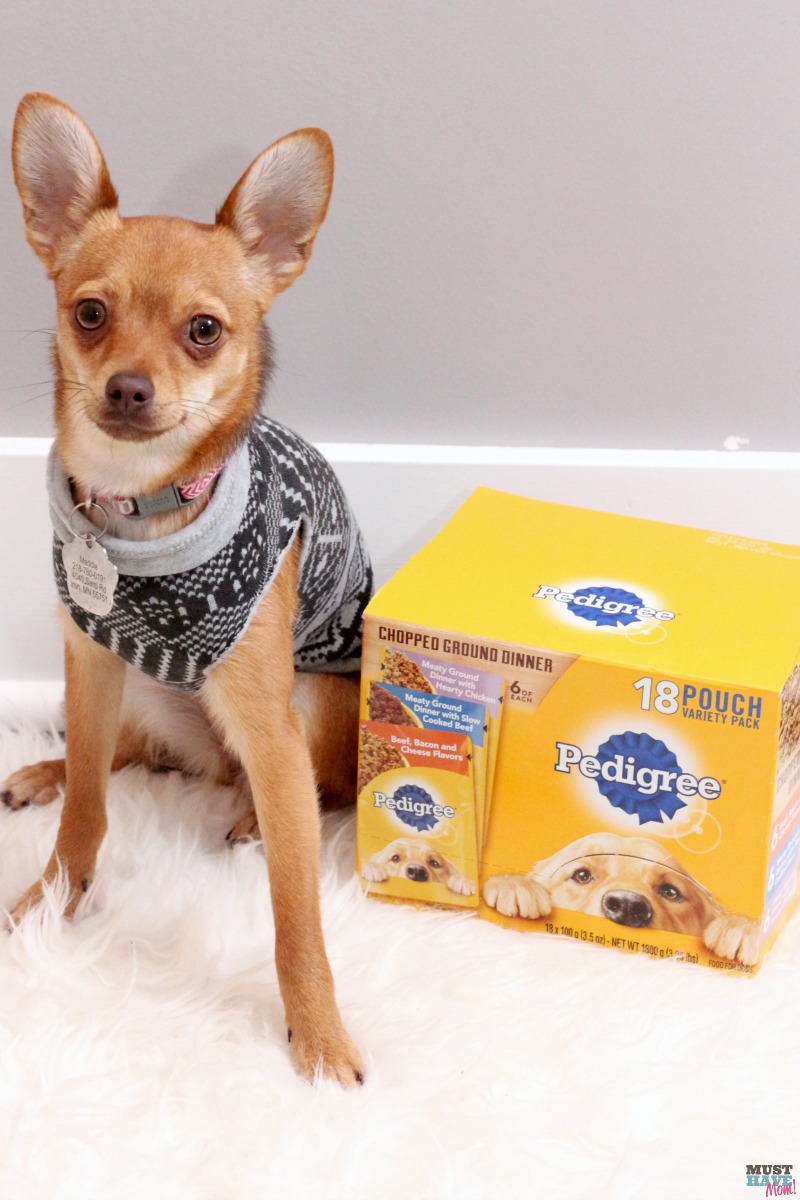 You can find more inspiring ideas for on-the-go dogs on the Pedigree page! Find fun no-sew travel beds, doggy go-bags, a no-sew pet treat pouch and lots more! Our pets are our best friends and they deserve the very best! Make sure your pet is ready for on-the-go fun this Spring and beyond with this DIY dog sweater! Personally, I'm looking forward to a wonderful summer camping with our new puppy, Maddie!
We love when you pin our posts and share them on Facebook using the sharing bar above and below this post! Thank you!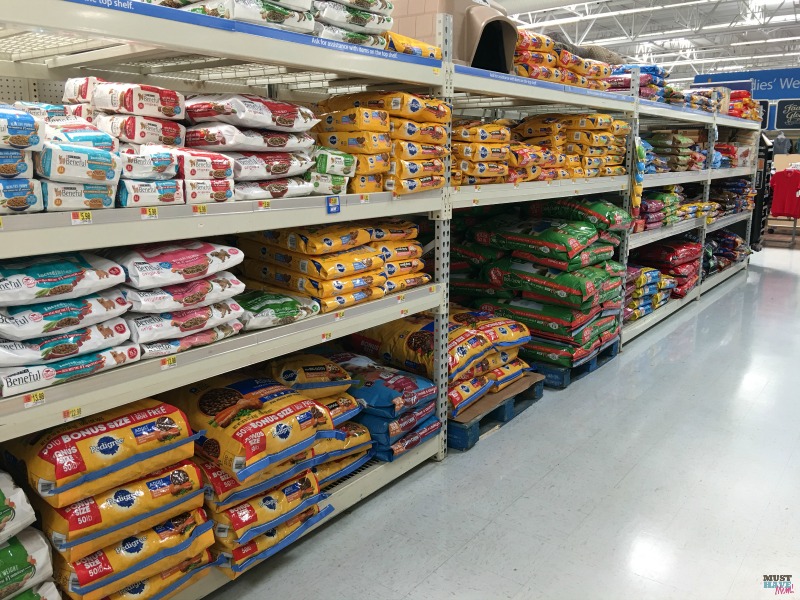 Looking for the products featured in this post? Find them in the dog food aisle at Walmart!
Save