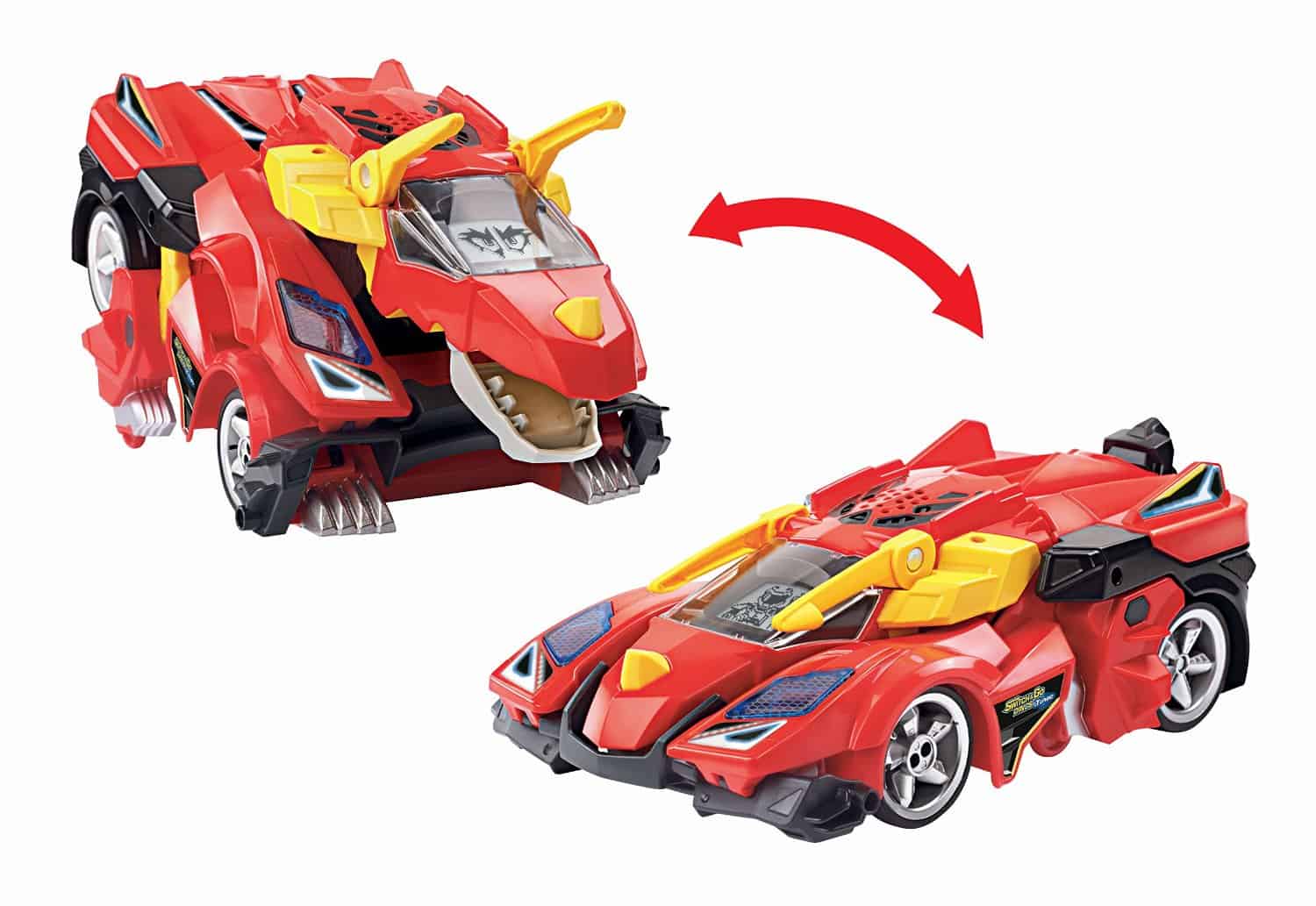 I love bringing you hot holiday toy picks this time of year! One that I keep seeing pop up everywhere is this very cool VTech Switch & Go Dinos Turbo Bronco the RC Triceratops! Bronco the RC Triceratops is the first dynamic remote control dino from Switch & Go Dinos Turbo that transforms from a fierce Triceratops to a sleek race car with the push of a button on his remote control! Aiden has had a RC car on his Christmas wish list and this one takes the cake. Not only is it a cool car, but it also changes into an awesome dinosaur AND it's remote controlled! This one wins a top spot in my holiday toy picks.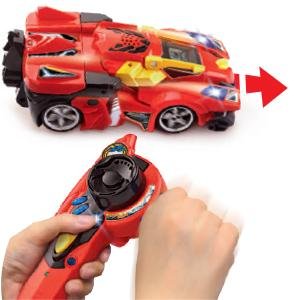 Use the remote control to move forward, backward, left and right in both vehicle and dino modes. Give your car a burst of speed with the turbo boost lever! You can also press the buttons on the remote to turn on his headlights, hear realistic sound effects and learn cool dino facts.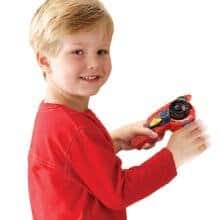 I love that the remote control is designed for little hands so there is no frustration when it comes to controlling this RC! It's packed with fun and sure to please any remote control car lover! The Bronco's LCD screen even displays cool customizable dinosaur eyes and driver animations, and kids can choose from four different styles.
You can find the VTech® Switch & Go Dinos® Turbo Bronco the RC Triceratops on Amazon and Vtech! They have several really fun models to choose from!
Win! One reader will win a VTech® Switch & Go Dinos® Turbo Bronco the RC Triceratops! Enter below!
Which Switch & Go Dinos is your favorite?
*VTech provided samples for review & giveaway. No compensation was received.