DIY Valentine's Day Puppy Card Box Tutorial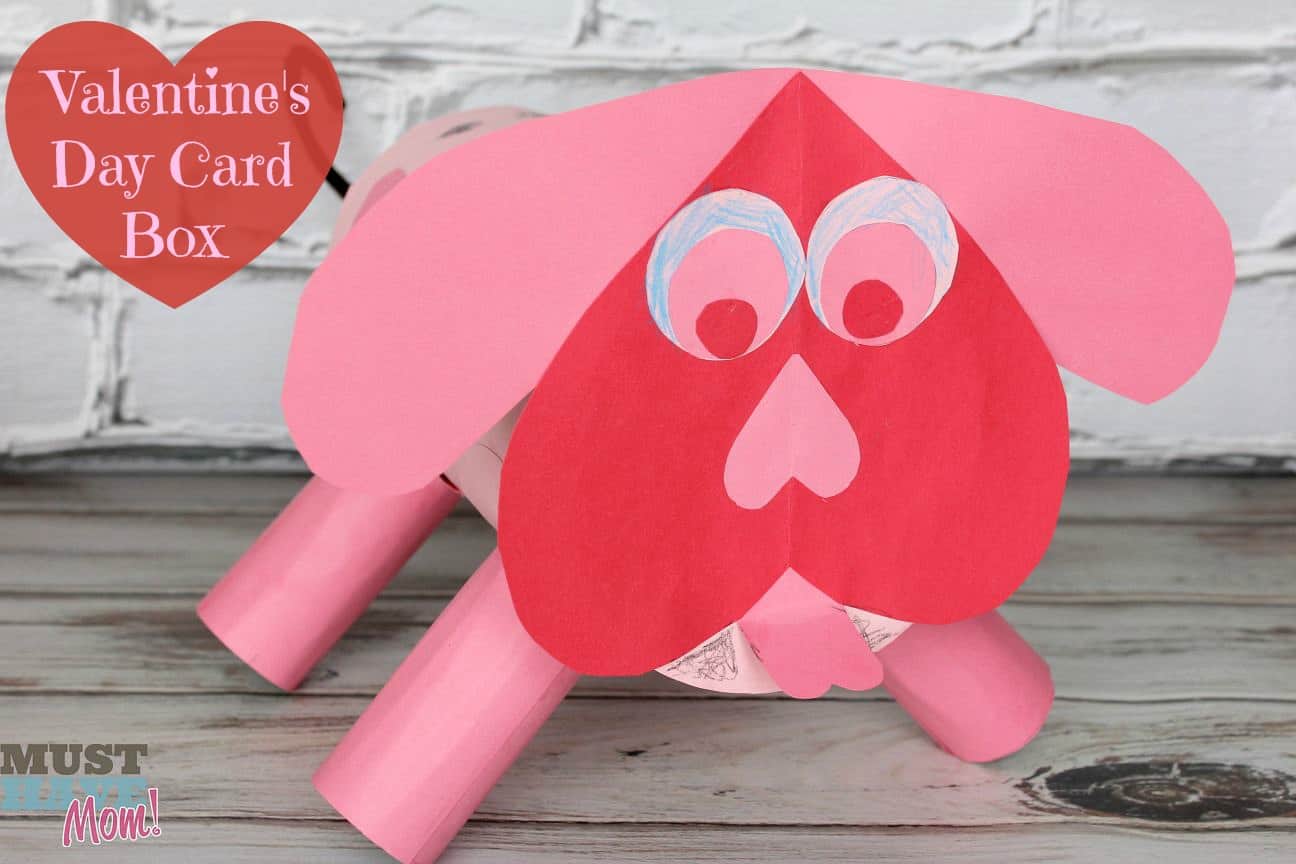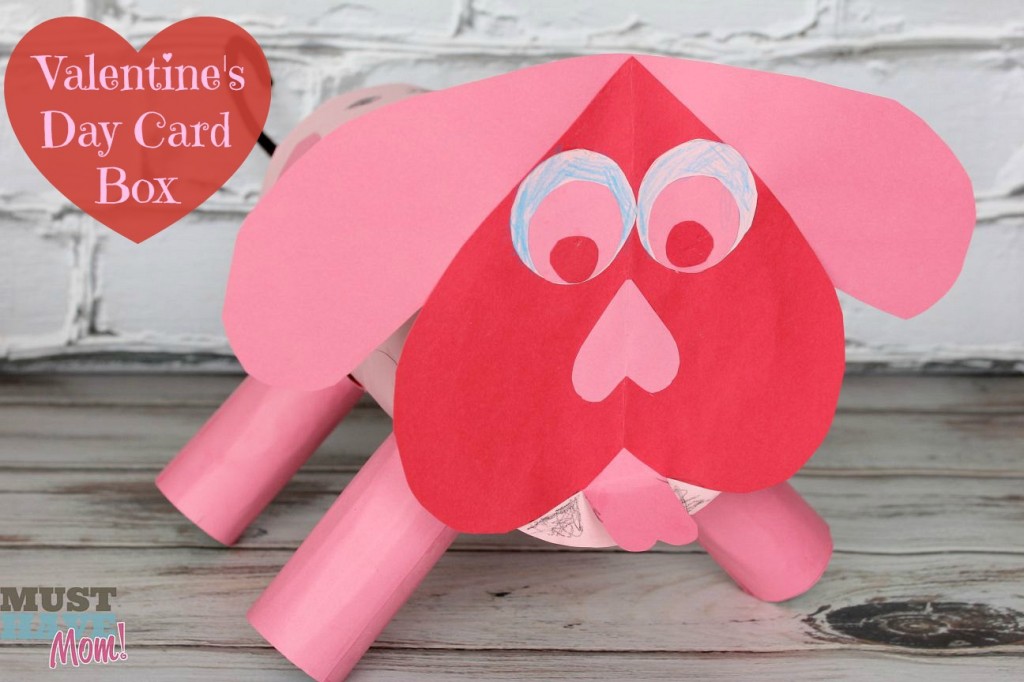 Valentine's Day is just around the corner and that means your child is going to need an adorable card box to collect all those Valentine's in! Danika needed to make a card box to bring to school for her class party and she knew she wanted a puppy card box since puppies seem to be her favorite thing lately. This is what we came up with! Isn't it cute?! She absolutely loves it and she couldn't wait to bring it to school and show everyone. It was simple to make too! I'll show you how 🙂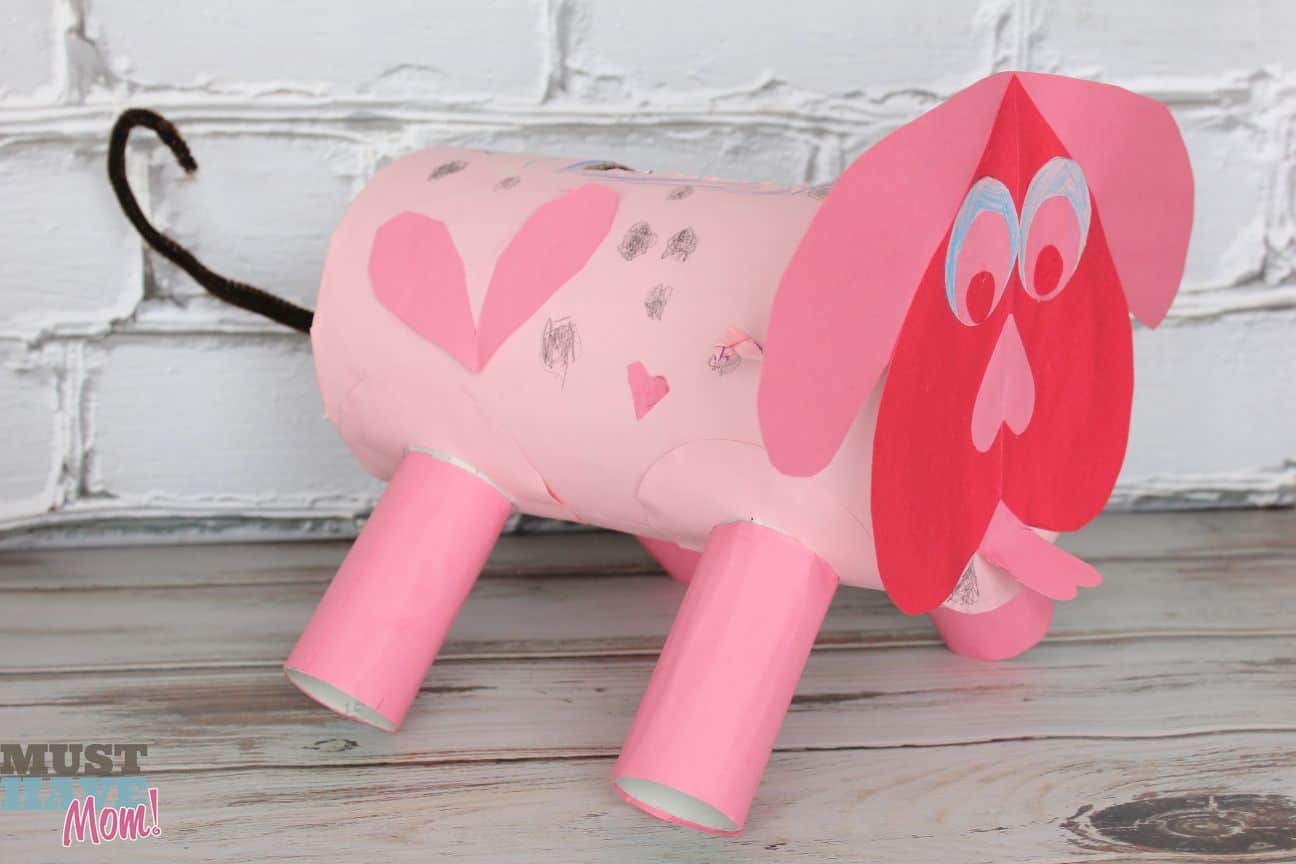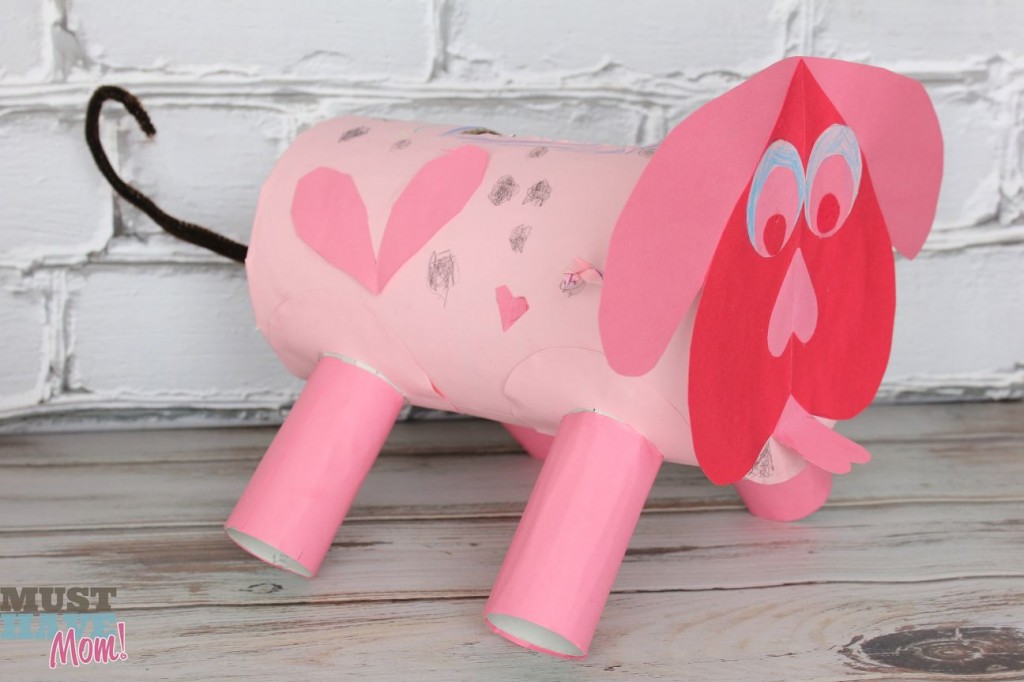 To make this puppy Valentine's card box you will need:
Empty oatmeal container for the body
4 toilet paper rolls or 2 paper towel rolls cut in half
pipe cleaners for tail
card stock in pink and red
tacky glue
scissors
utility knife to cut mail slot in top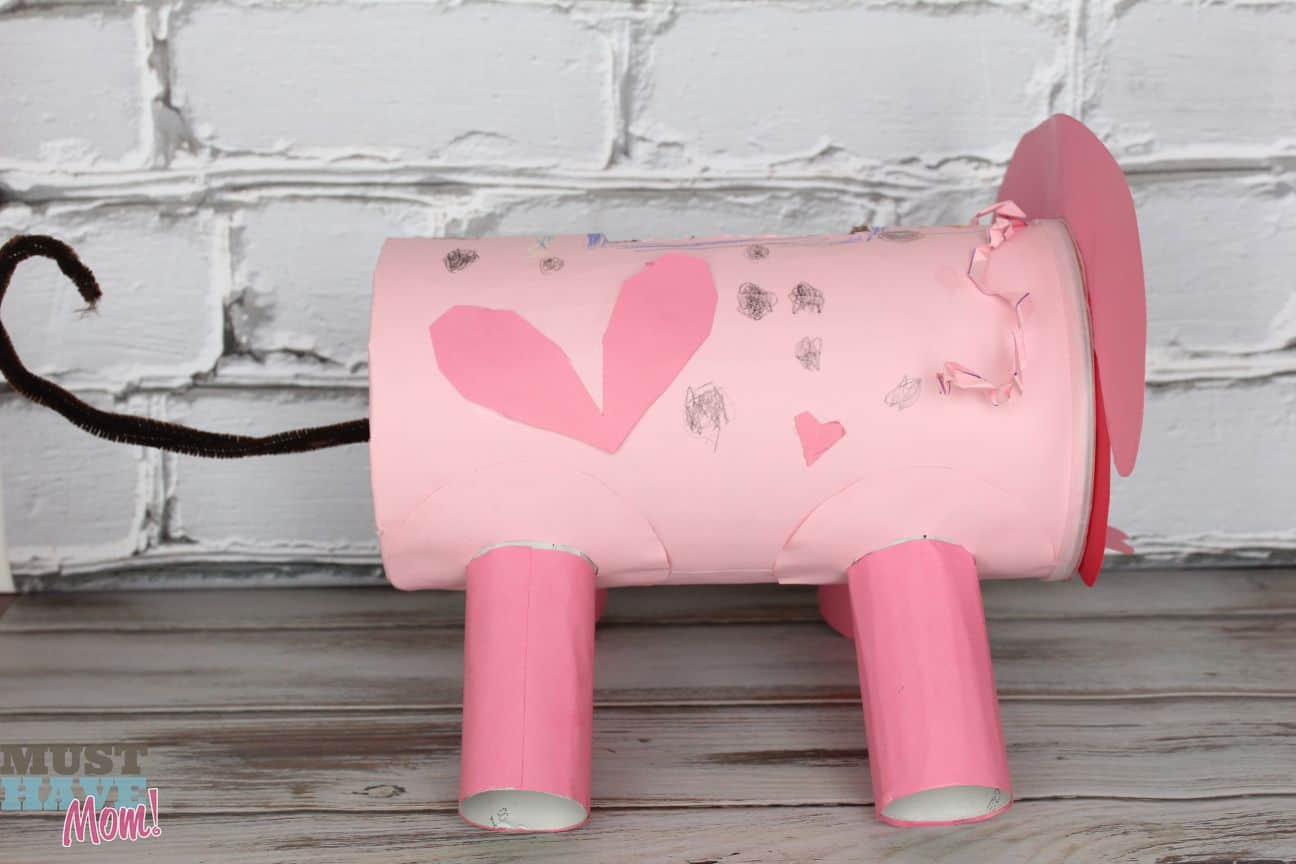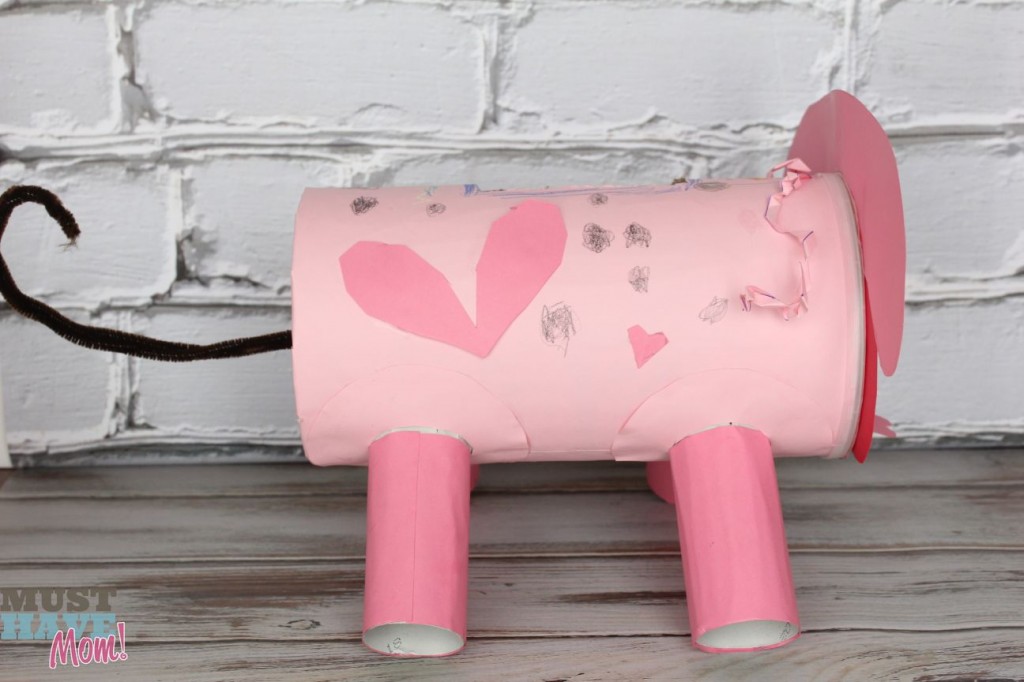 To begin you are going to cover your oatmeal container in card stock. We used tacky glue to hold it in place because it held the heavier weight card stock better than regular glue did. Then you will need to cut slits every 1/2" or so on one end of each toilet paper roll. This is so that you can make it sit flush with the body and glue it on. The slits will fan out and allow you to put glue on them and hold the legs in place. Before gluing in place cover each toilet paper roll in card stock of a contrasting color to the body. Then glue in place. Next cut circles out of the same color card stock as the body and use them to cover the cardboard slits of the legs you just glued on.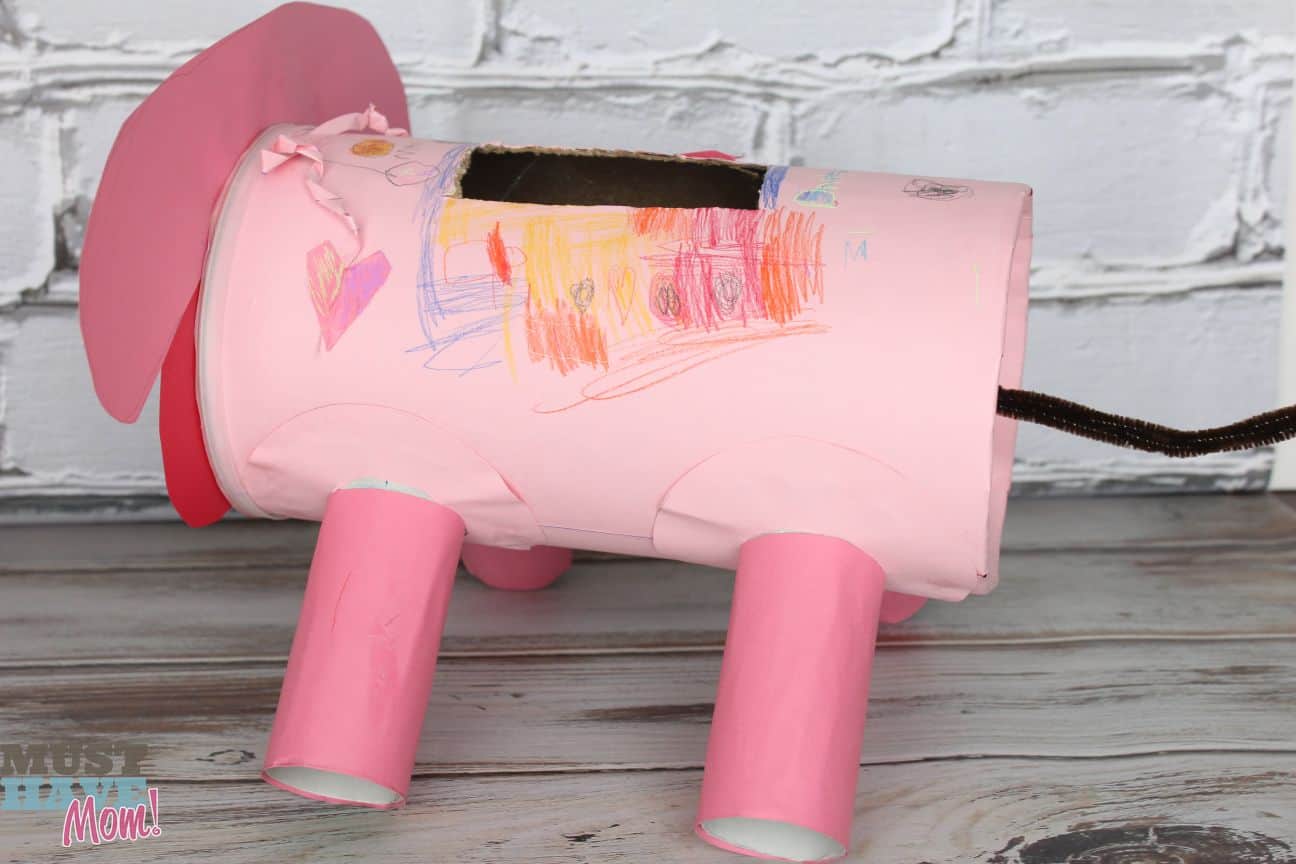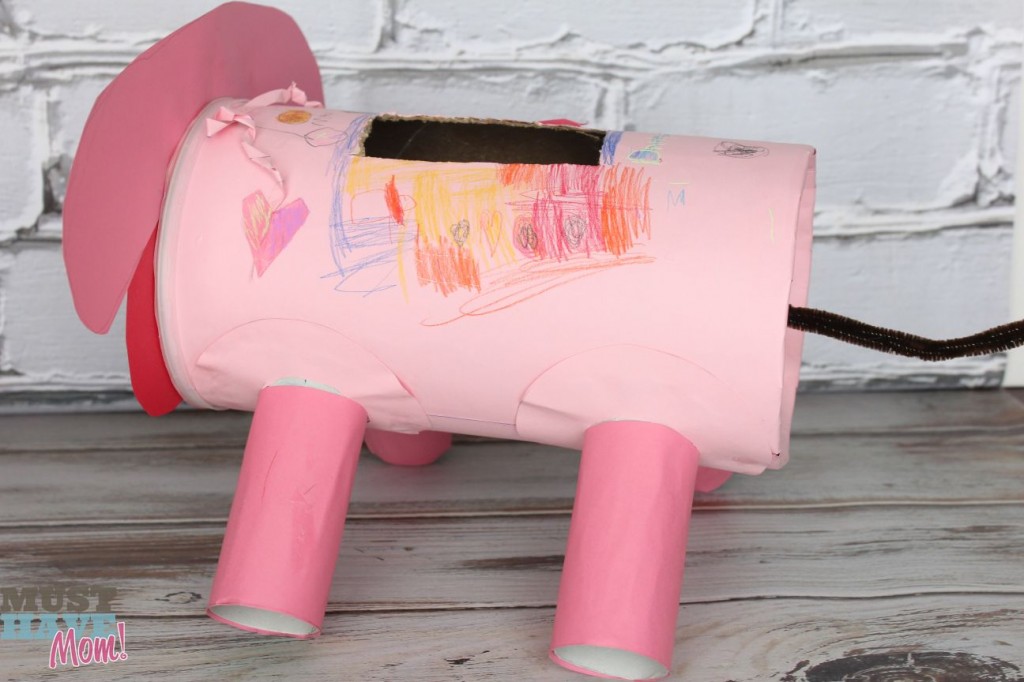 Next braid together a few brown pipe cleaners to make your puppy's tail. Poke them through the bottom of the oatmeal container to make them stay in place (you may need to use scissors to get your hole started).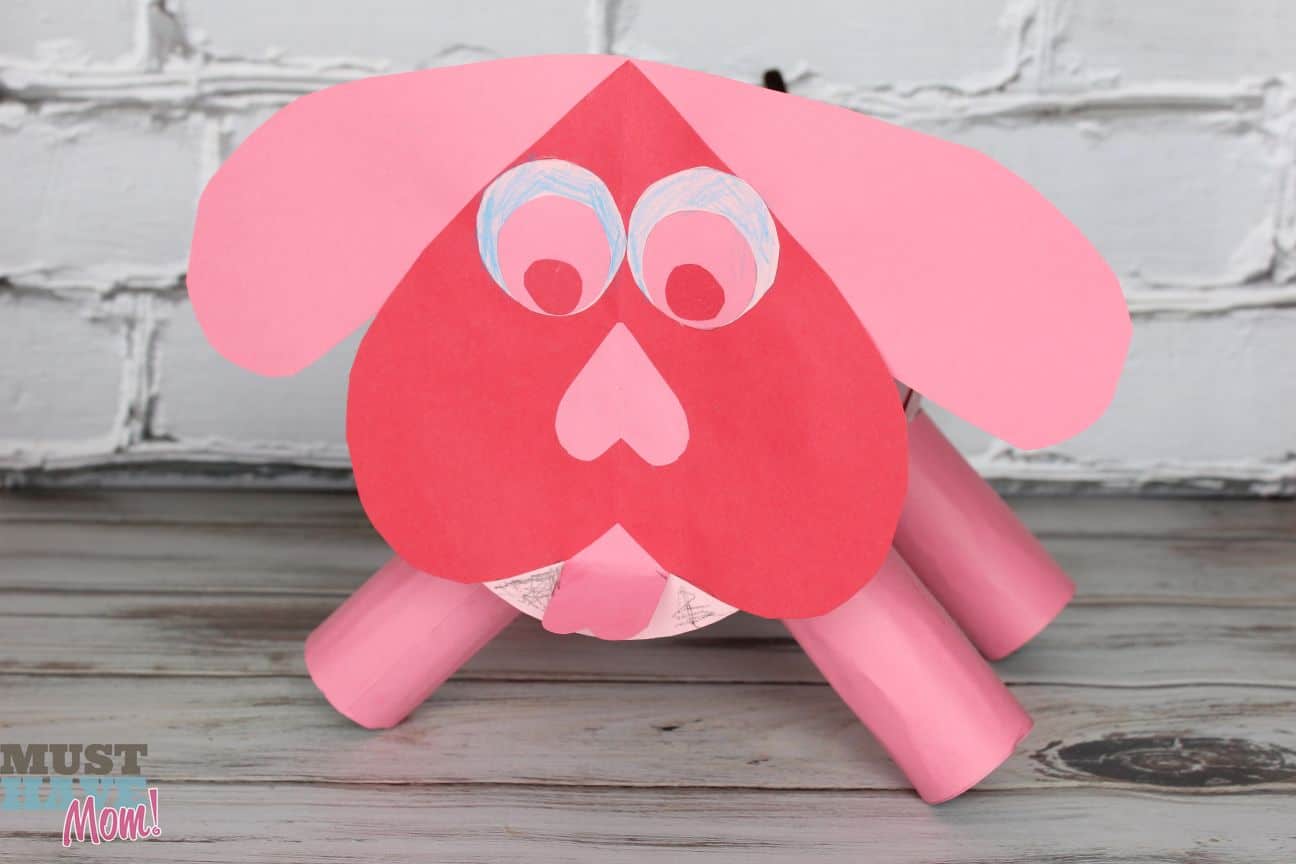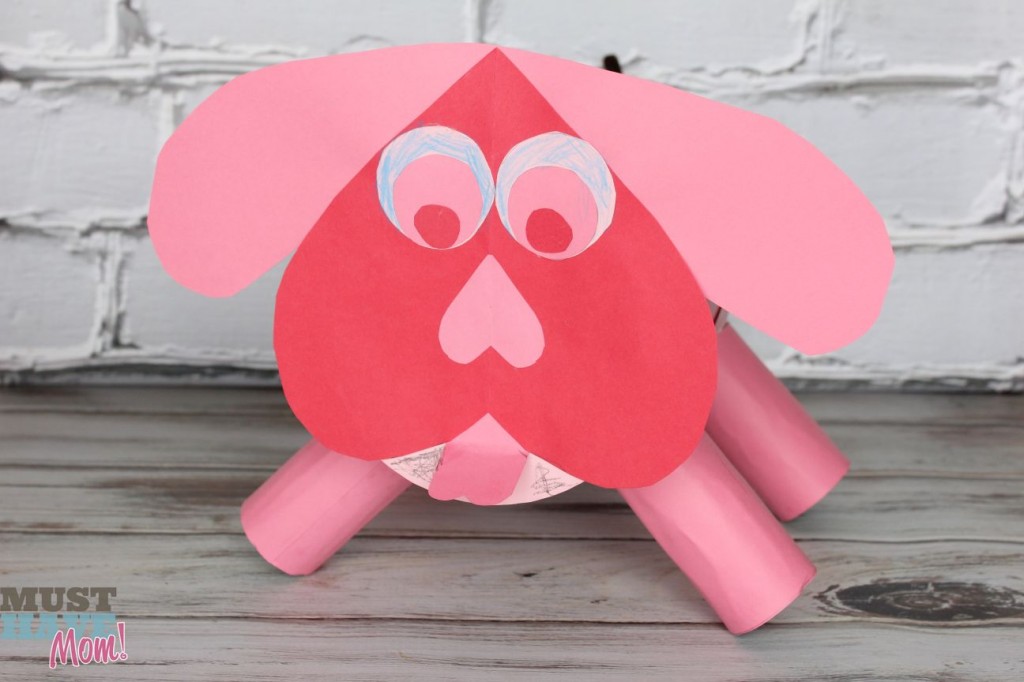 Then you will create your face. Make sure the oatmeal container lid is in place. Cover the lid with a circle of card stock the same size as the lid. Then cut out a large heart from red card stock. This will be placed upside down to create your face. Then you can add ears, eyes, nose and tongue. Last you will cut out the hole on the back of the puppy (top of the container) for the Valentine's Day cards to be placed in. Then let your child decorate it!
This was a fun project that Danika did with her Dad!
Like this post? Pin it, Tweet it, Share it! 🙂
Have you made a Valentine's Day box yet?