11 Tips To Help You Organize Your House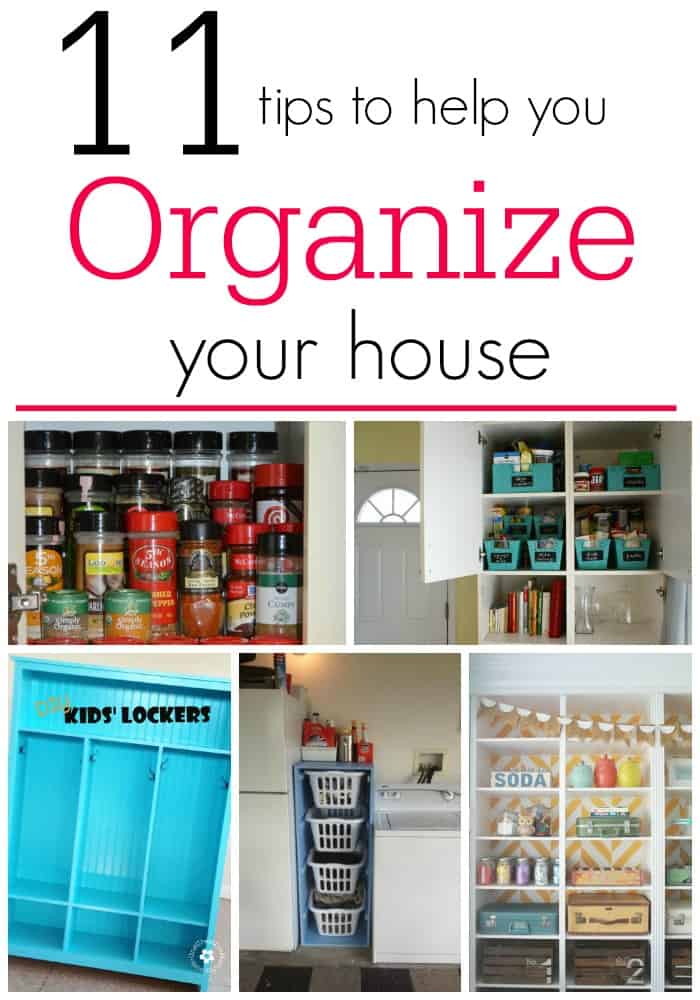 With January typically comes my need to organize my entire house. I want everything to have a place and everything in it's place. That's truly the only way to stay organized isn't it? So how does everything have a place? Here are 11 tips to help you organize your house. These should get you off to a good start for an organized New Year!
I'm on a mission to become more of a minimalist this year and that is my other big tip on keeping your home organized. The LESS you have, the easier it is to keep it clean and organized. Just try it! Take your cupboard that you store your cups and glasses in. Remove half of what is in there. Now the cupboard can close and the cups down come crashing down when you open it right? Guess what? You still have enough cups to get you through the day and it's so much easier to keep the cupboard organized. Now apply that to the rest of your house! We really need a lot less than we think we do. Now on to the organizing tips!
1. DIY Storage Locker from One Creative Mommy. This would be IDEAL for an entryway. Each child gets a locker and you can train them to hang up their things right when they come in the house. This cuts down on the clutter in the entry hall.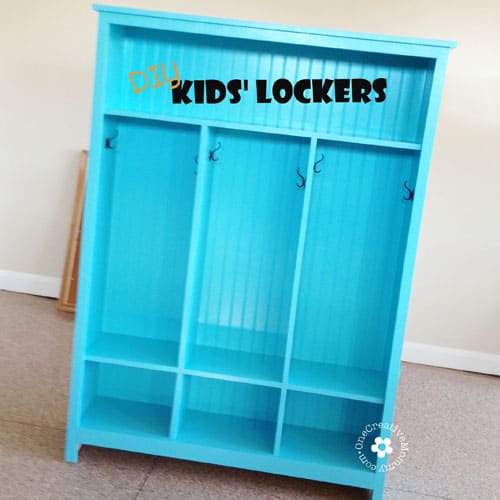 2. How to Organize Your Home with a 3 Step Plan from Moms and Crafters. It's great to have a plan and this will get you started!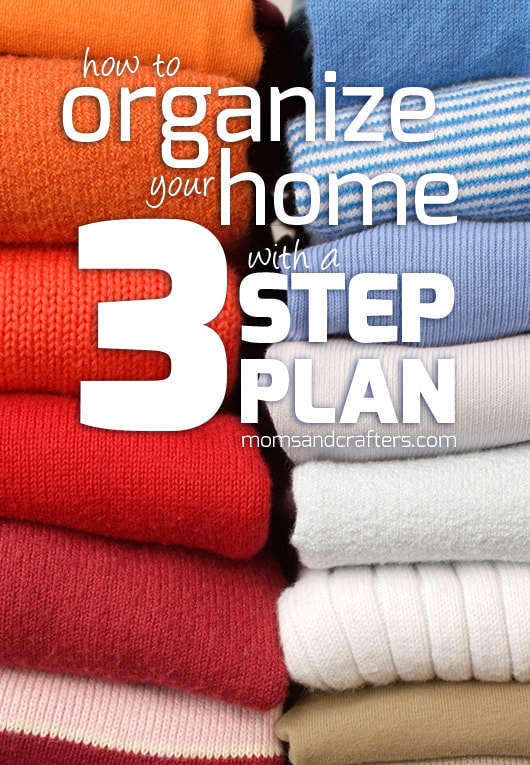 3. Organizing for Your Dog from Two Little Cavaliers. Pet stuff can take over the house. Keep it all organized and tidy with this system.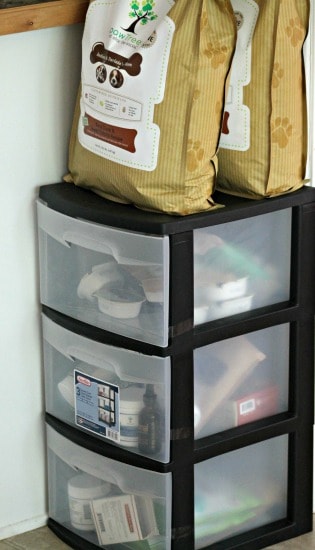 4. Pantry Storage from The Thinking Closet. My pantry can get out of hand in a hurry! Keep it under control with this great basket idea. I love the chalkboard labels!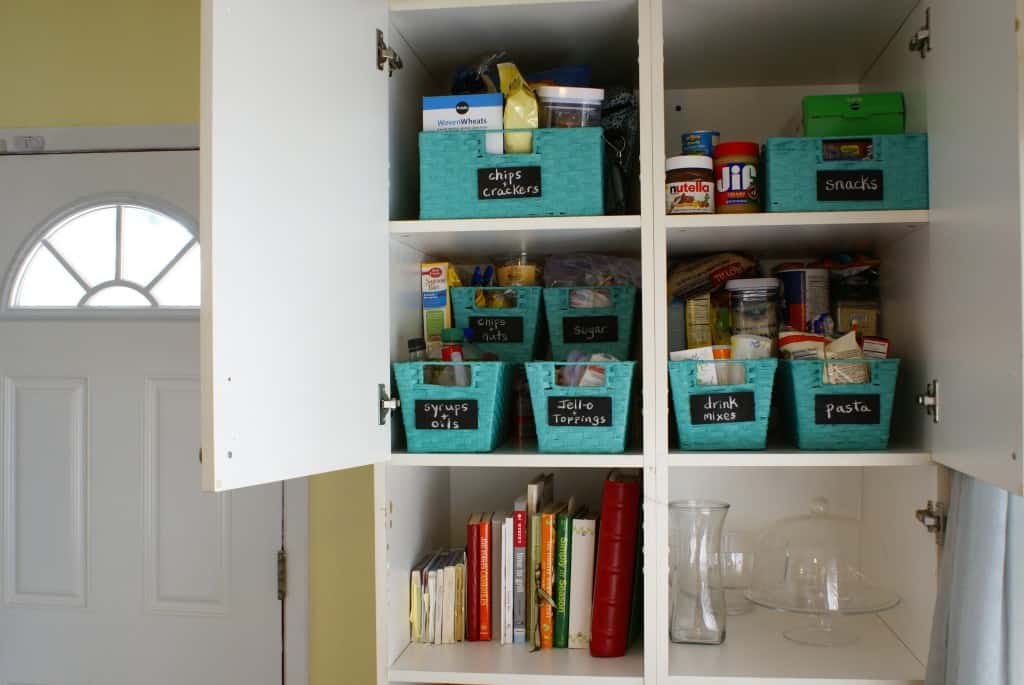 5. Paper Organization Center from Organized Island. How many of you have a mound of unsightly paperwork on your kitchen counter? Tame it with this system!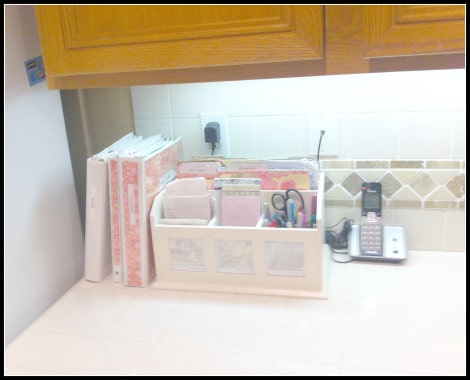 6. Spice Cabinet Organizing from At Home With The Bakers. My spices are in all different cupboards and when I need one I end up going from cupboard to cupboard looking through them all. This system will eliminate that problem!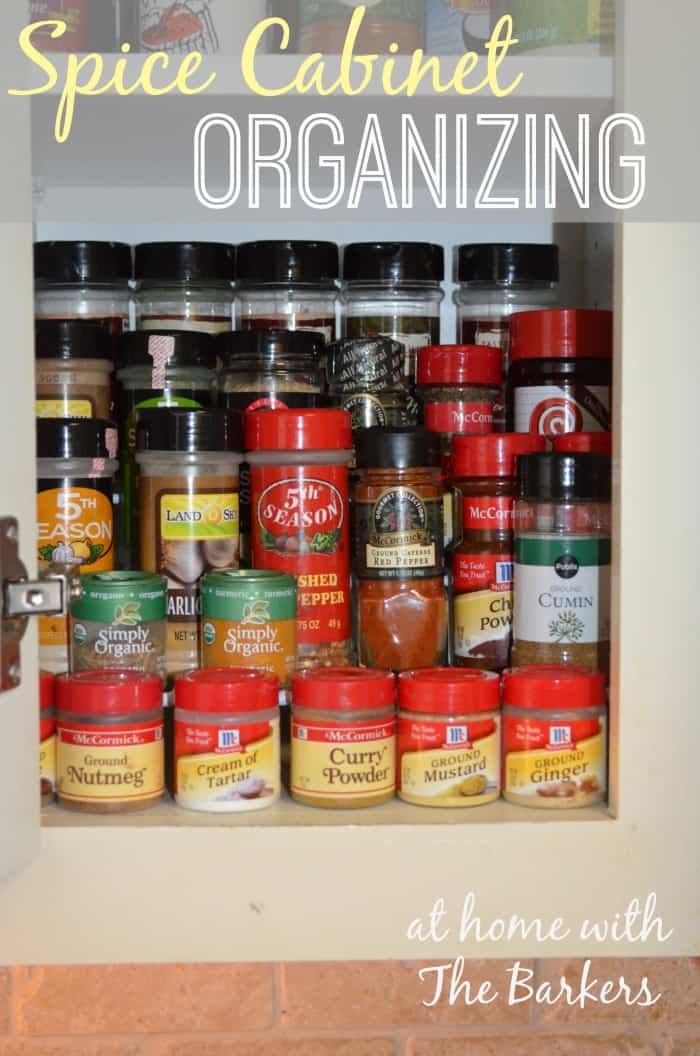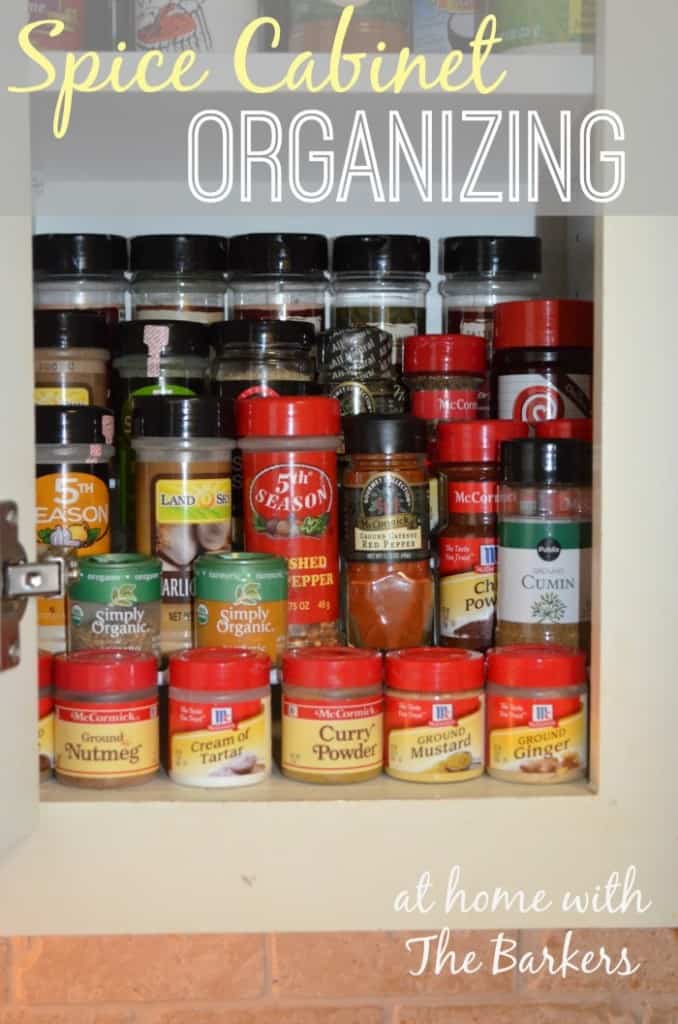 7. Easy Bag Storage from Princess Pinky Girl. This is such an easy hack but so useful!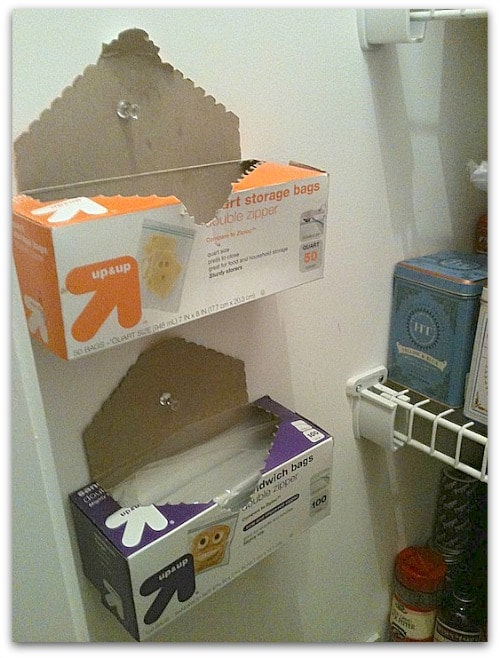 8. Organized Entryway Closet from twelve O eight. The entry closet can become overstuffed with jackets and stuff in a hurry. Keep it organized with these tips!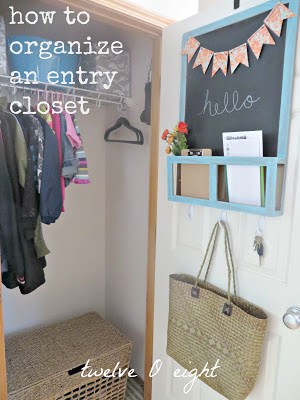 9. Organized Family Drop Spot from hi Sugarplum! Create your own command center and eliminate the junk pile!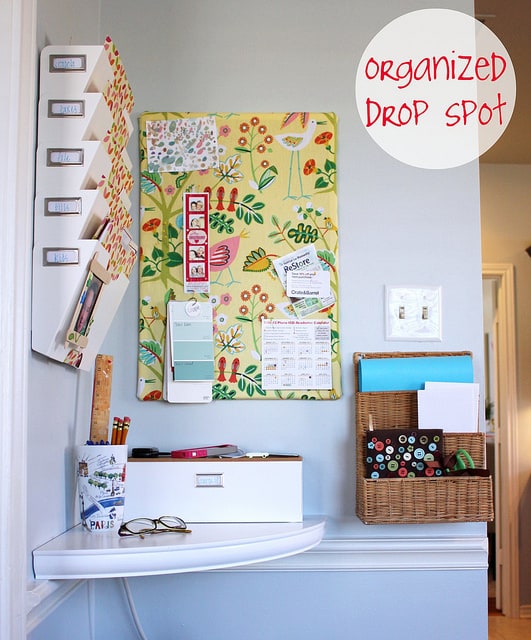 10. Craft Room Storage from LollyJane. The craft room is one room that can get out of hand with one simple project! Keep it organized even while you are in the midst of a project with these ideas!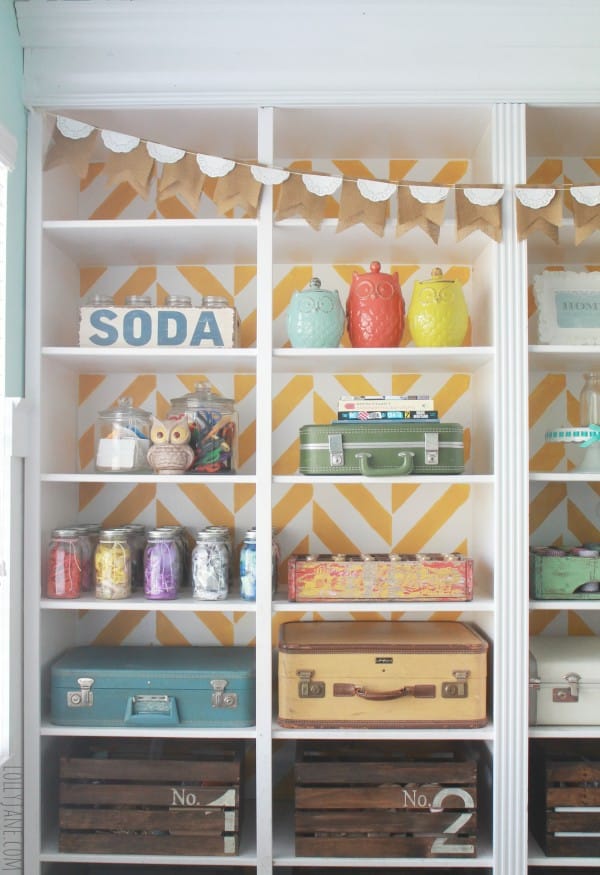 11. Battery Storage in Plastic Cups from Imperfect Homemaking. This is a great idea to turn unsightly items into a nice, eye pleasing organized tub.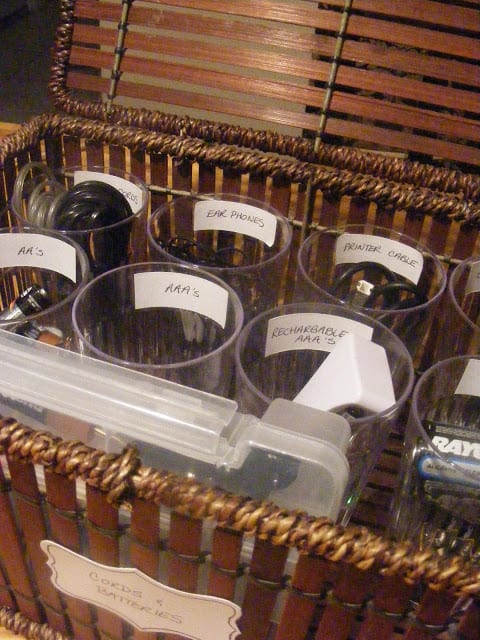 Need some more ideas to help you simplify your life and stay organized? See how I stopped folding laundry (and totally saved my sanity! For real, read it), make these mason jar salads on Sunday night and have your lunches all ready to go for the week, and if you don't have a home office but need a solution check out this DIY Hidden Home Office!
What needs organizing the most in your house?