What Happened When We Bought An Amazon Mattress
Ever wondered what happens when you order an Amazon mattress? Is it total junk? Is it amazing? We ordered one to find out! Here is our totally honest Sweetnight Mattress review and find out if we will buy a mattress of Amazon again…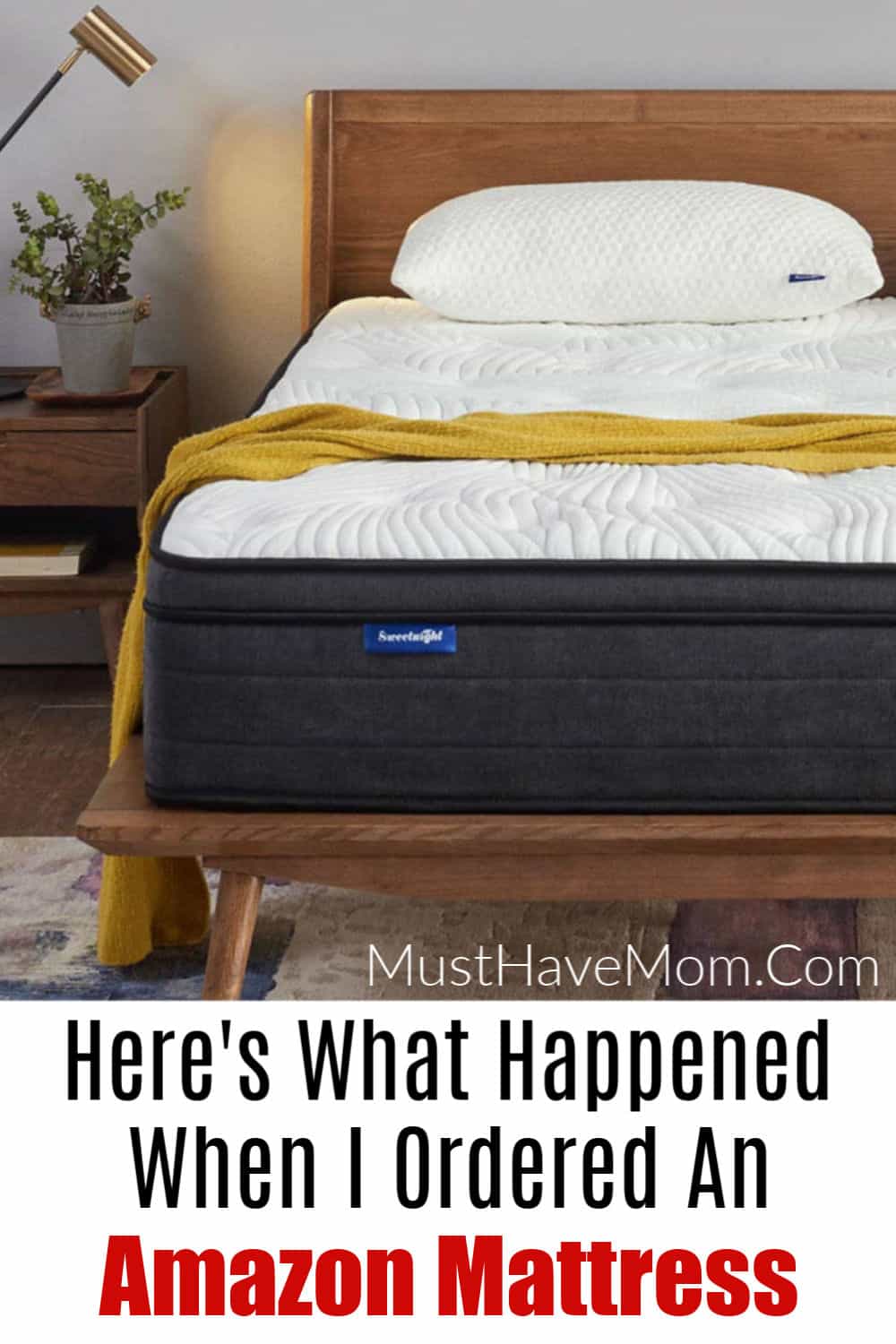 Our Amazon Mattress Experience
A few months back, we were in a funny position. We needed a new mattress for our cabin. Our current mattress was awful. It was uncomfortable. We were waking up feeling sleepless. And the funny thing was, we didn't realize we needed to change our mattress.
I don't know about you, but I never gave my mattress a lot of thought. The only times I have bought a new mattress was when we got a new bed or replace an old one. But after a few more sleepless weeks, we finally realized we needed a new mattress.
And so, the search began where it always begins for us: online. Amazon was obviously our first choice. I spent a few days carefully reviewing mattresses, prices, and reviews. Finally, I ended up choosing Sweetnight Mattress.
This Sweetnight Mattress Review will reveal what happened when it arrived and how it's working out now.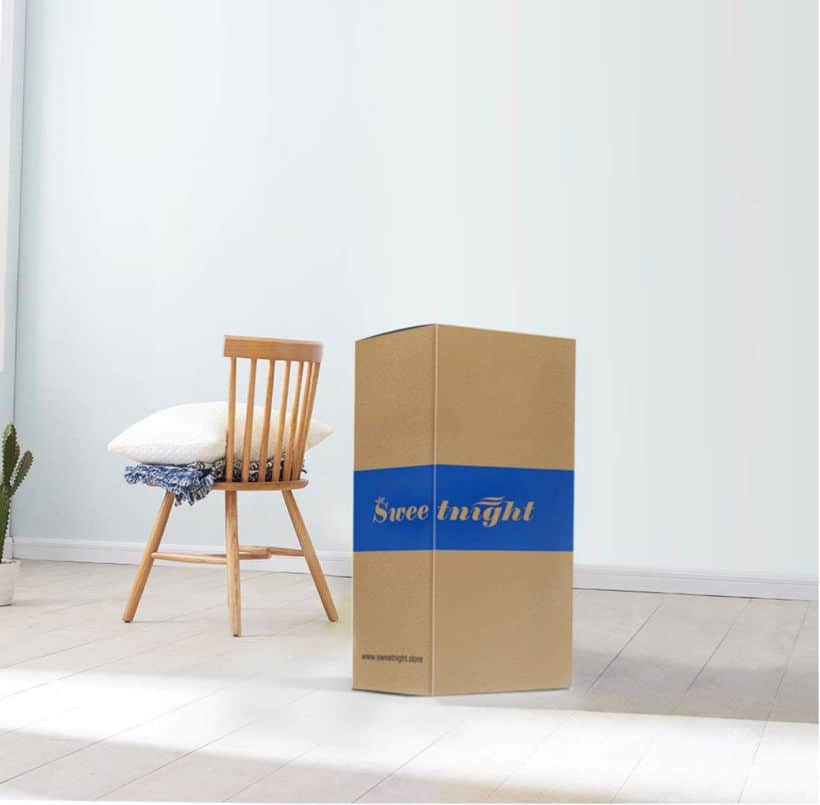 Sweetnight Mattress Review
I'm sure you are probably looking for the yes or no verdict here. So, let's get to the point.
I am not writing this Sweetnight mattress review to warn you away, it's because I love it! It's worth the money and more.
Basically, because it's so comfortable. If there is one reason to love a mattress, it's the quality of sleep. When I was researching mattresses, I came across a lot of new terms (I'm going to discuss these later) but all this research told me how a simple mattress can help improve your sleep. And it did. After a month of using it, I'm a satisfied owner.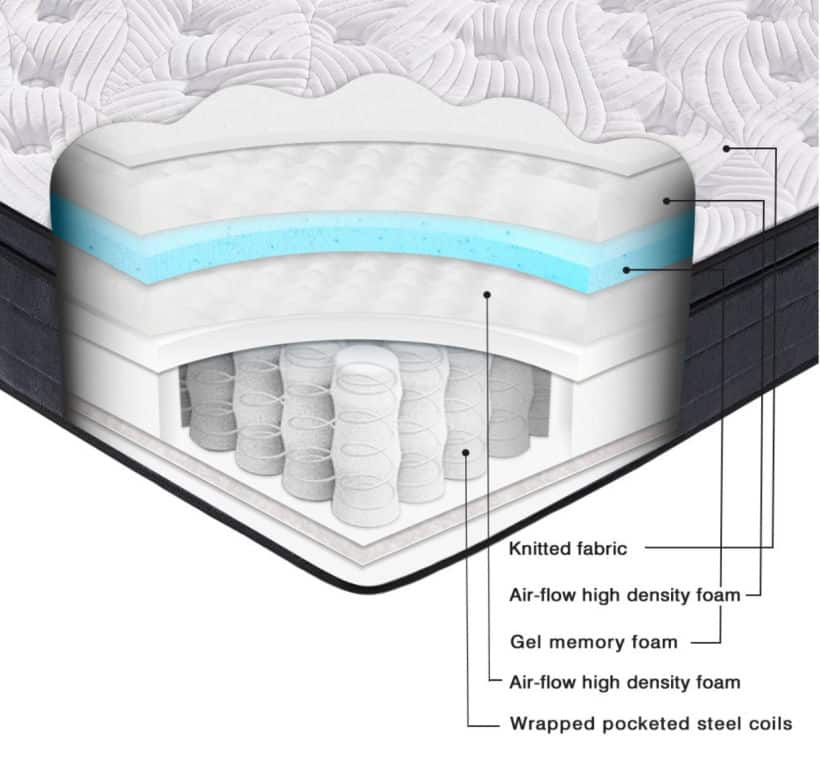 Why Sweetnight Mattress?
So, why Sweetnight mattress? Here's why:
Multi-Layered Support
The better sleep quality that I have been talking about is really because of all the layers in the mattress. There are three layers and 12-inches of comfort in this mattress.
With a breathable quilted knit pillow top cover and bright gray side panels, it is a beautiful mattress to say the least. Say goodbye to ugly pale mattress. 
It has a gel memory foam layer for slowly adjusting to body weight & temperature. It provides a buffer so you never feel the coils for optimal comfort. High-density foam with air-flow design provides that "just right" combination of cushioning comfort and enhanced support with individually wrapped pocketed tempered steel coils for the ultimate support, sensation of movement reduction, proper back support & alignment.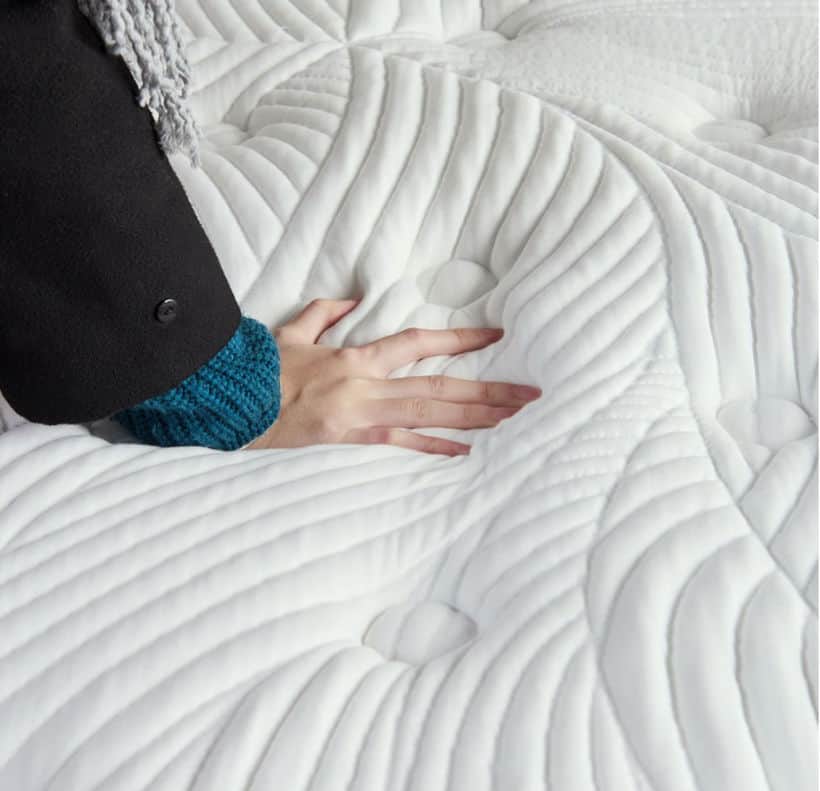 The Price
It often boils down the price, right? When we start looking for mattresses online, price is something that's often the deciding factor. To be honest, this was one reason I chose Sweetnight mattress over the few others I was considering. It cost us less than $500! This price was the lowest compared to other mattresses with the same features.
Hypoallergic Mattress
A very wise friend once told me that when you start getting sick a lot for no apparent reason, it's time to change your mattress. We can't see inside the mattress but oftentimes, our mattress is home to dust mites. And dust mite poops. This poop then causes allergic reactions.
Yuck, right! Don't get me wrong but you could be sleeping on one every night.
The good thing about Sweetnight mattress is that it is hypoallergenic and resistant to allergens. It is CertiPUR-US Certified. This means the foam part of the mattress is free from any harmful agents like formaldehyde and mercury, etc. The coil is also resistant to rust and deformities.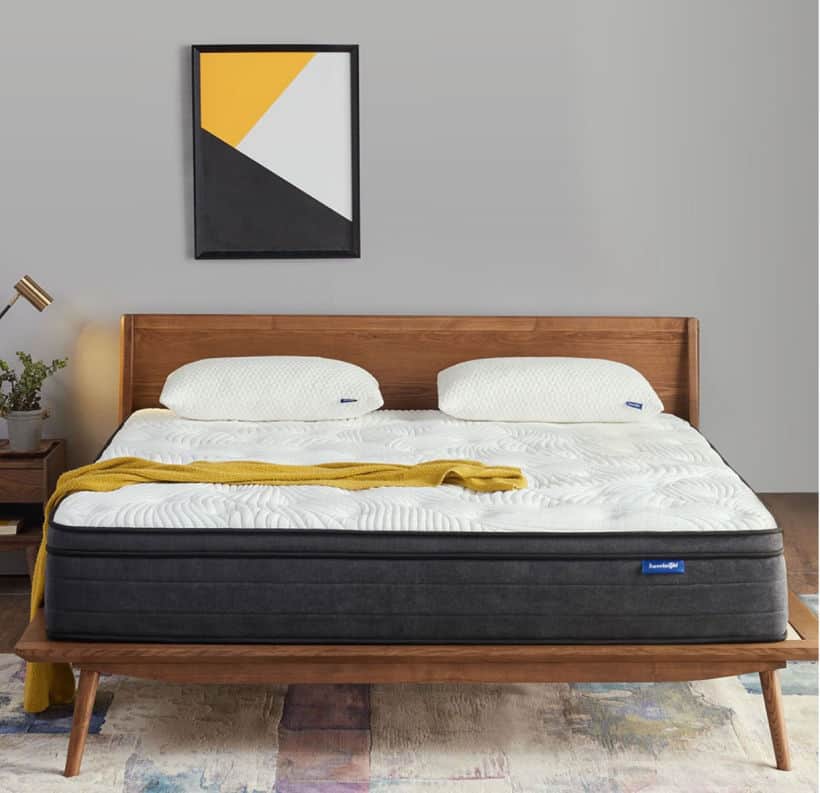 10-Year Warranty
There is also a 10-year warranty with Sweetnight mattress. This is one reason I chose this amazon mattress over others. Honestly, the low price had me worrying that I would end up with a cheap mattress that I would end up replacing in a few years. But this 10-year warranty satisfied me. I figured I could always return it if it didn't meet its standards.  And like most buyers, I ended up keeping the mattress.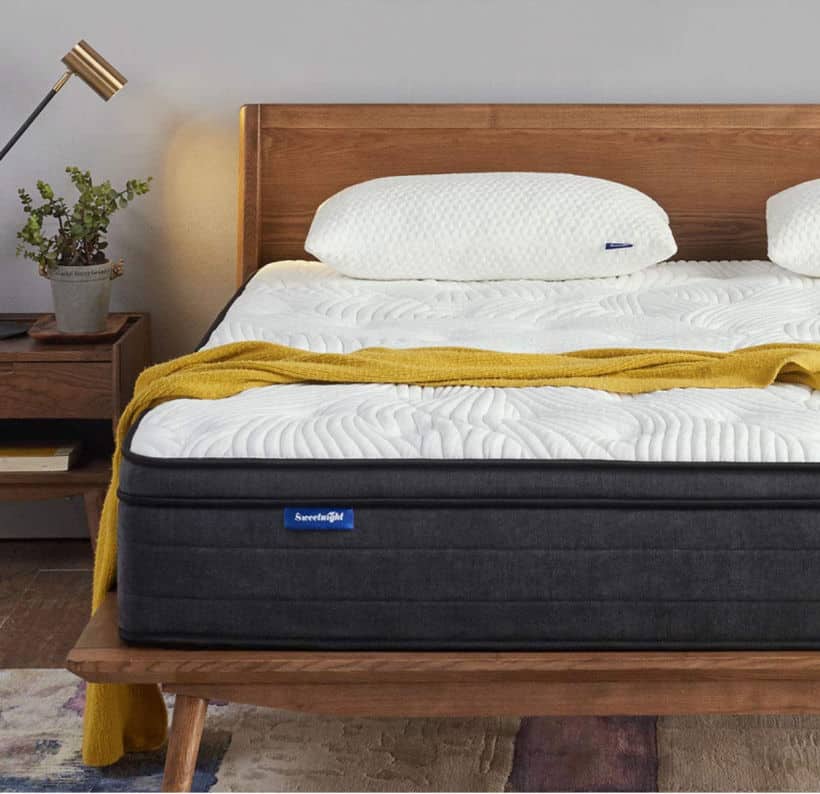 How to Order
We got our Sweetnight mattress from Amazon. My husband refers it to the amazon mattress. The thing is we normally buy lots of small stuff from Amazon. This is one of my biggest investments on Amazon and so the 'Amazon mattress'.
You can also order the mattress directly from the company website (might save you some bucks).
Once we placed the order, the mattress arrived within a week. It came rolled up in a box. Following the instruction manual (yes, there is a manual also), we rolled open the compressed mattress. It took two days for the mattress to come to its 12-inch think shape.
If you have any questions, you can always contact the 24/7 email customer service. In my experience, they are pretty responsive and friendly.
Looking for a complete makeover of your bedroom? Read how we did a room makeover at our home.