Cinnamon Graham Mini Fruit Pizzas Recipe
*This post is sponsored by Mondelez.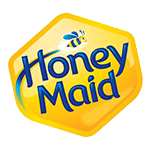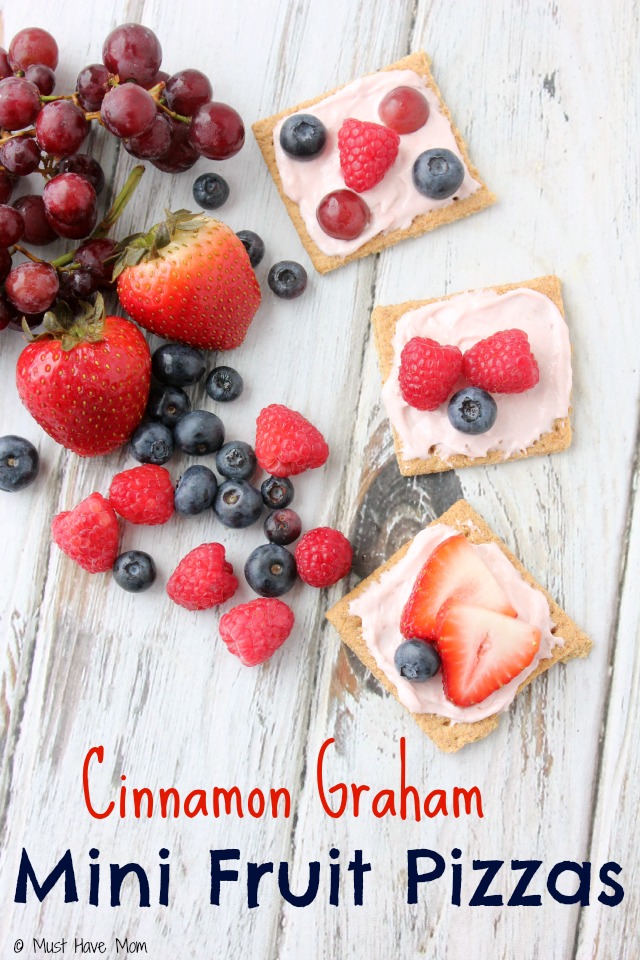 I absolutely love fruit pizza but I don't always want to do the work of making an entire fruit pizza. Sometimes I just want a few mini fruit pizzas. These Cinnamon Graham Mini Fruit Pizzas are a spinoff of traditional fruit pizzas but even better because they are no bake and you can make as many or as few as you would like! They taste amazing too! The graham cracker and cinnamon give it an extra kick and the whipped strawberry fluff on top just seals the fusion of fruit and graham.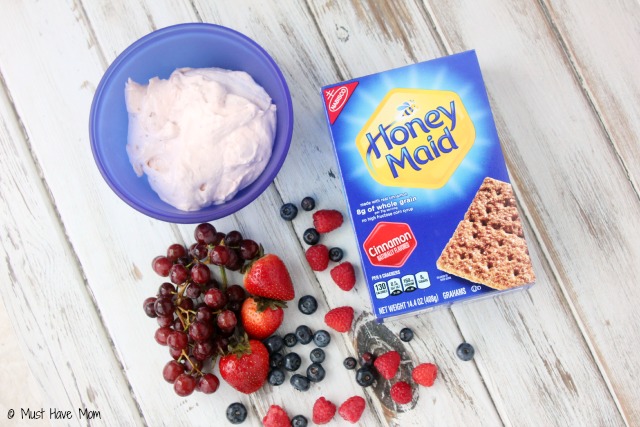 What I really love about these is that they are SO easy to make! These are the perfect after school snack to have waiting for your kiddos when they get home from a long day at school. Not only are they a tasty snack but your kids can make their own mini fruit pizzas! Having a wholesome snack waiting for your child after school is a great tradition that gives your child something to look forward to at the end of their day. I love chatting with my daughter after school about her day while she snacks.
You'll need Honey Maid Cinnamon Graham Crackers, 7oz marshmallow fluff, 8oz strawberry cream cheese and fruit. Start by combining 7oz of marshmallow cream with 8oz of strawberry cream cheese in a bowl. Use a hand mixer to beat them together until well combined.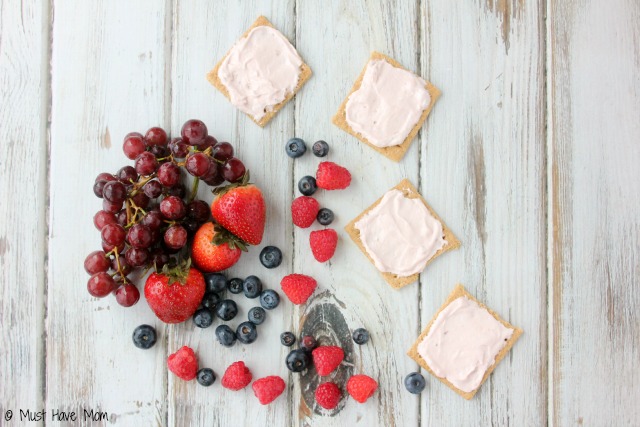 Then spread the strawberry fluff on your Honey Maid Cinnamon Graham Cracker. Your kids can do this part themselves!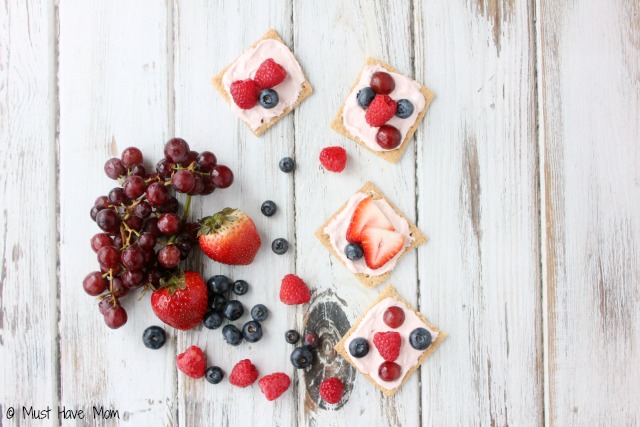 Next top with fruit! Let your kids choose which fruit they want on their mini fruit pizzas. You can use any fruit including grapes, strawberries, blueberries, raspberries, kiwi, bananas, etc.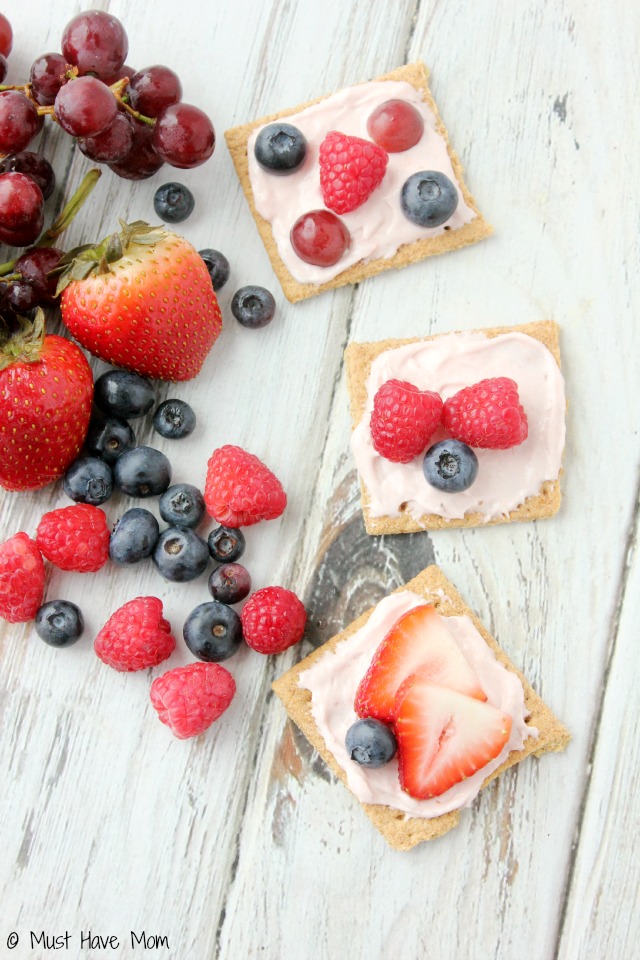 If you are making these as a dessert for a gathering I suggest bringing along the Honey Maid graham crackers, washed fruit and prepared strawberry spread and letting guests assemble their own pizzas. Alternately, if you'd like to assemble them make sure you do so right before eating them so they stay fresh.
Print off the recipe below and if you enjoy this recipe please share it on Facebook and pin it for later!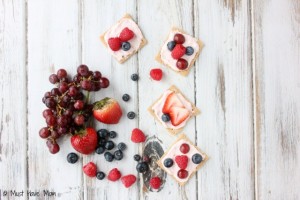 Cinnamon Graham Mini Fruit Pizzas Recipe
Easy no bake mini fruit pizzas made with cinnamon graham crackers, whipped strawberry fluff and fresh fruit! Great after school snack or light dessert.
Ingredients
7

oz

Marshmallow Fluff

8

oz

Strawberry Cream Cheese

Honey Maid Cinnamon Graham Crackers

Fresh Fruit

washed and patted dry: Grapes, Strawberries, Raspberries, Blueberries, Kiwi, etc.
Instructions
In a medium bowl combine marshmallow fluff and strawberry cream cheese and beat with a hand mixer on medium until well combined.

Spread strawberry fluff mixture onto a Honey Maid Cinnamon Graham Cracker square and top with fruit.

Serve immediately.
No matter how things change, what makes us wholesome never will. Honey Maid provides wholesome snacks for every wholesome family.