Ideas To Make The First Day Of School Lunch Special + Free Printable Lunchbox Notes!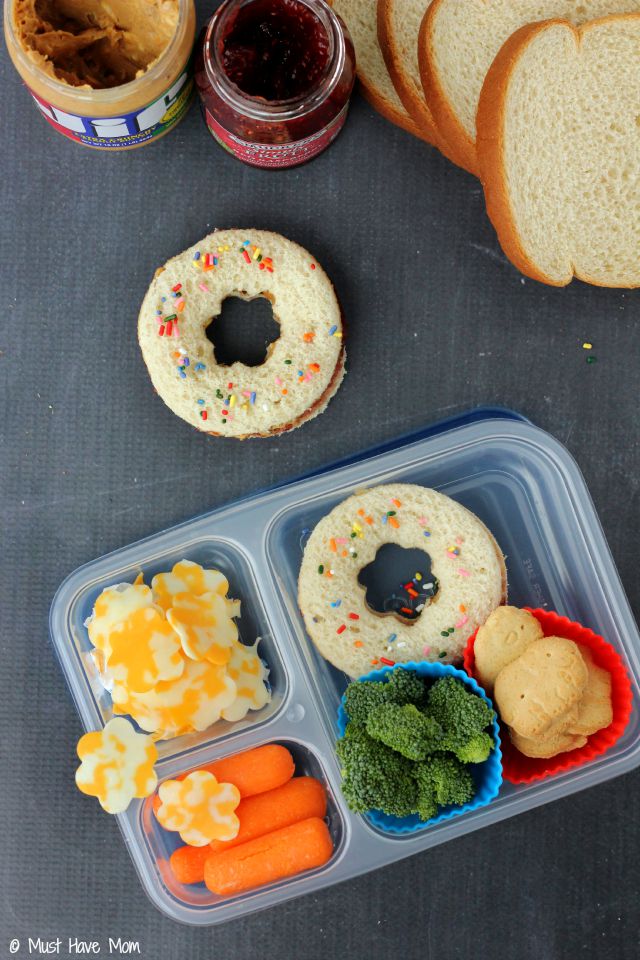 The first day of school can elicit so many different emotions from your child; excited, nervous, scared, happy and trepidation are just a few to toss out there. By the time lunchtime hits your child may need a little love from home to remind them that they are awesome and you're cheering for them. Pack a special lunch to send some love their way that first day of school! I've got some fun ideas to help you do just that! Check out this fun "donut" peanut butter and jelly sandwich idea! It was a huge hit with my kids and I bet your kids will think it's pretty special too!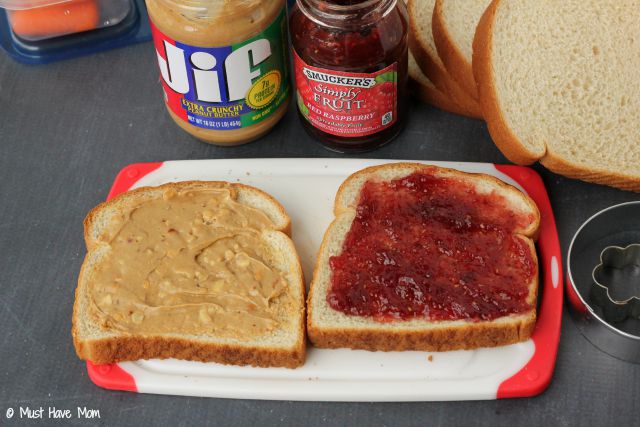 To make the "donut" PB&J you'll first need to spread Jif Peanut Butter on one side of your bread and spread
Smuckers Simply Fruit Red Raspberry
Spreadable Fruit
 on the other side. I love the Simply Fruit jam from Smuckers because as the name implies, it uses simply fruit without added corn syrup, sugar or other additives. It's sweetened with fruit juice and has an amazing raspberry flavor. The Smuckers Simply Fruit is also great for stirring into cream cheese, adding to smoothies and as a fruit filling in cakes!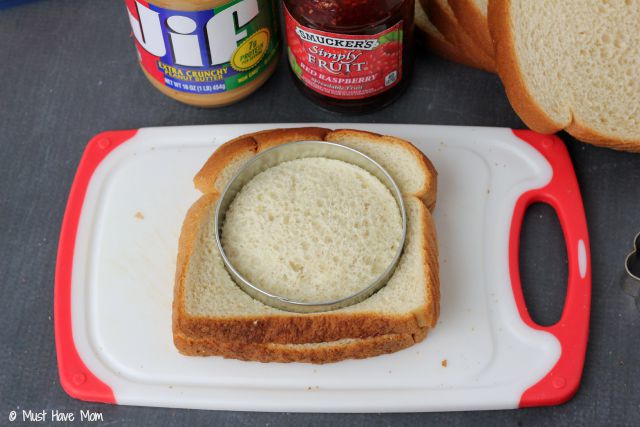 Next use a circle shaped cookie cutter to cut one big circle from the bread.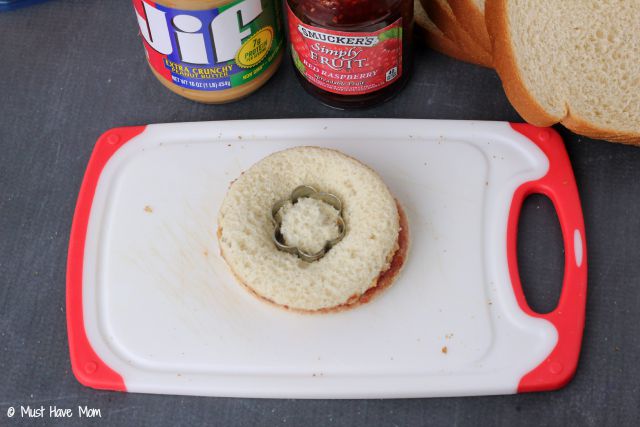 Then use a smaller cookie cutter (I used a mini flower shape but you could also use a plain circle) to cut out a hole in the middle.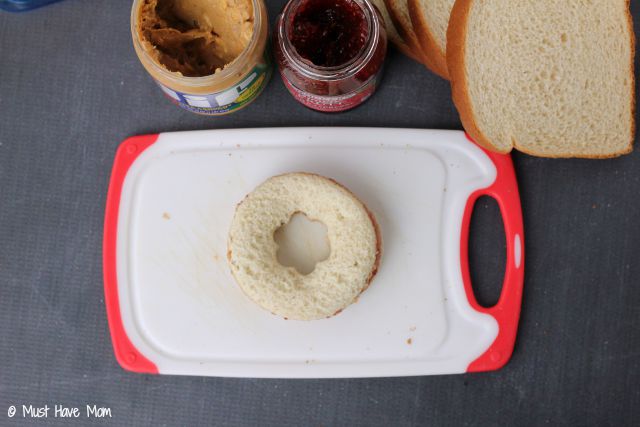 The little mini flower you'll pluck from the sandwich is the perfect little doll size sandwich too!  Don't discard the middle. You can pack it in their lunch or save them for after school snacks!
Now top your PB&J donut with some sprinkles! My kids thought it was insanely awesome that I had put sprinkles on their sandwich!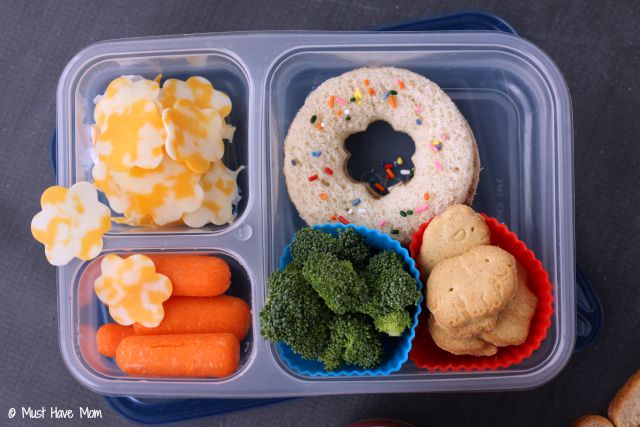 Then tuck it all into a container along with some veggies, cheese and animal crackers and you've got a wholesome lunch! It's sure to give them a smile in the middle of their day!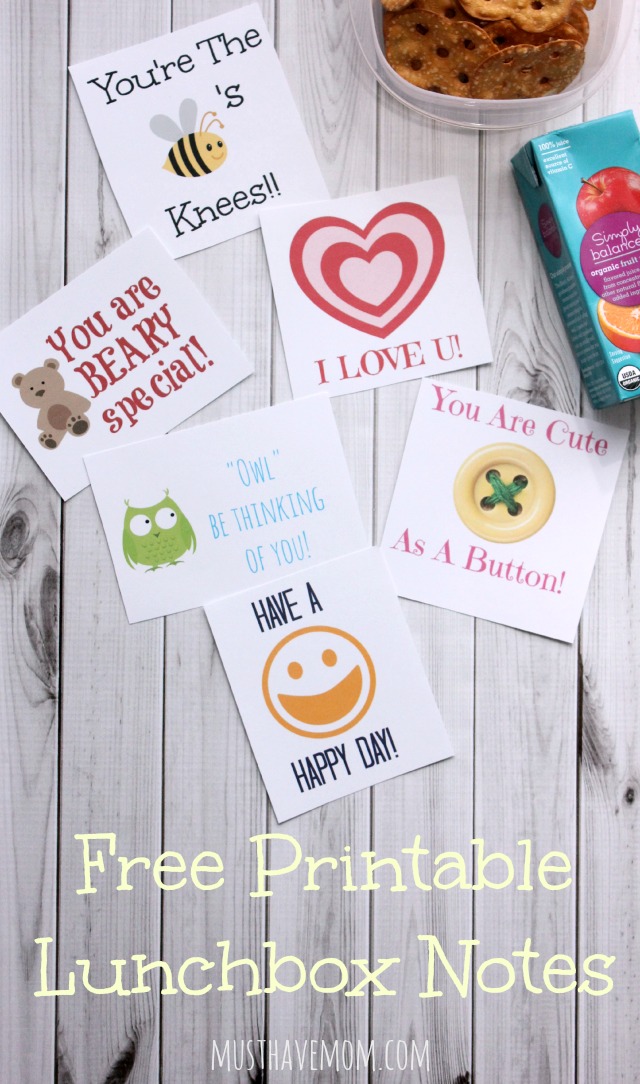 The only thing missing from their lunch is a note from you! Print off these
free lunchbox notes
and tuck one into their lunch each day. They'll be excited to find a note from mom cheering them on during their day!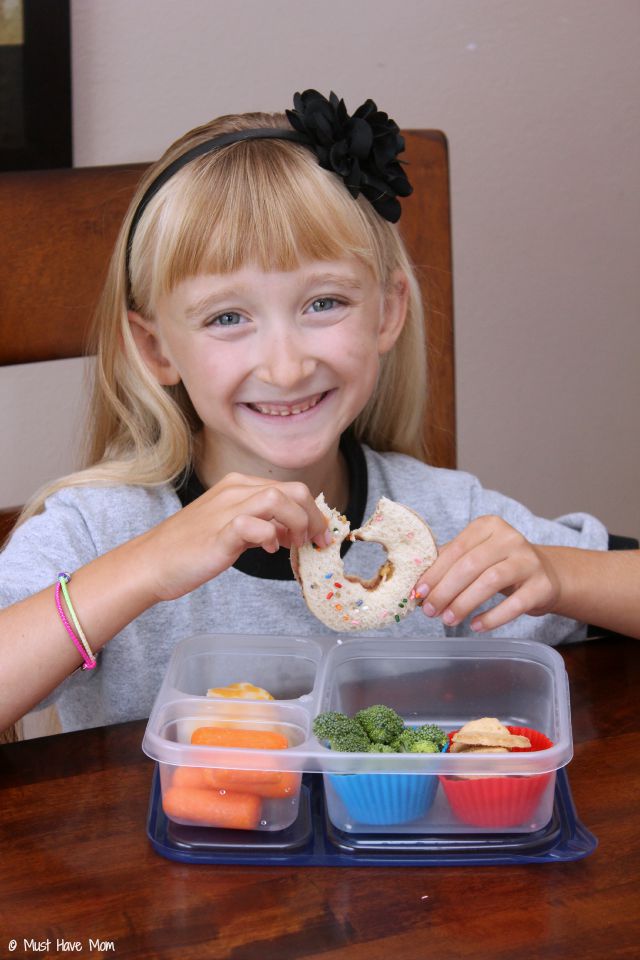 My daughter loved her lunch! She asked if I could make her a donut sandwich all the time! This was definitely her special PB&J moment during a busy day. Packing a special lunch is the perfect way to send some love from home while you can't be there with them. They'll find their wings far too soon so I'm happy to be able to create these special moments for them while they are still young!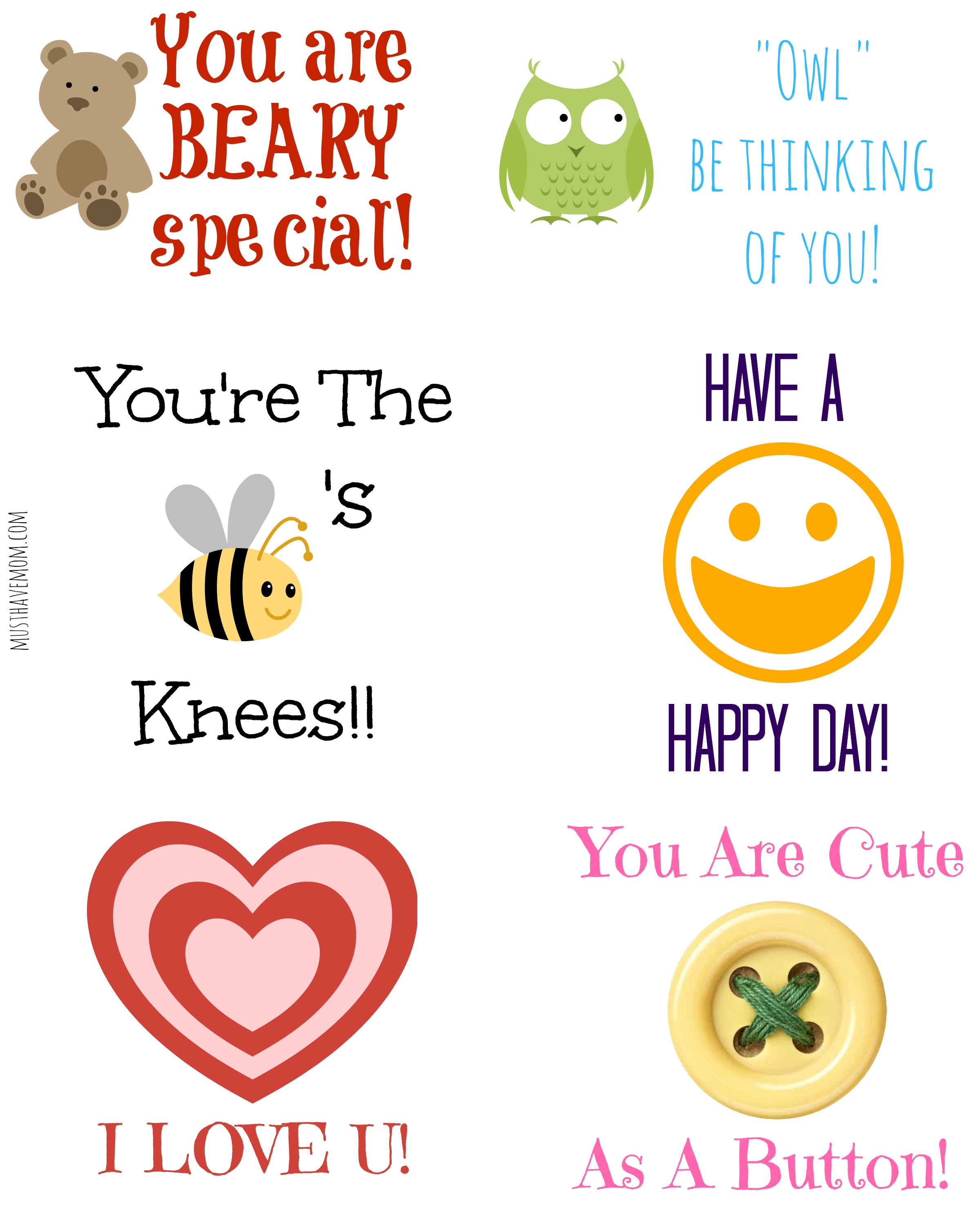 Click HERE to print off these free printable lunchbox notes! I recommend printing them on cardstock weight paper. I save them and re-use them, rotating them through their lunches each week.
How do you make your child's first day of school special and send a little love from home?
Save