Summer is winding down and the stores are full of parents looking for the perfect clothes, notebooks, and pencils. To help, I put together this handy back to school guide. It includes some great finds that you may not have thought about needing. While you won't find the latest flashy pencils (I prefer Ticonderoga anyway!), you will find some amazing items that will help you and your kid rock back to school.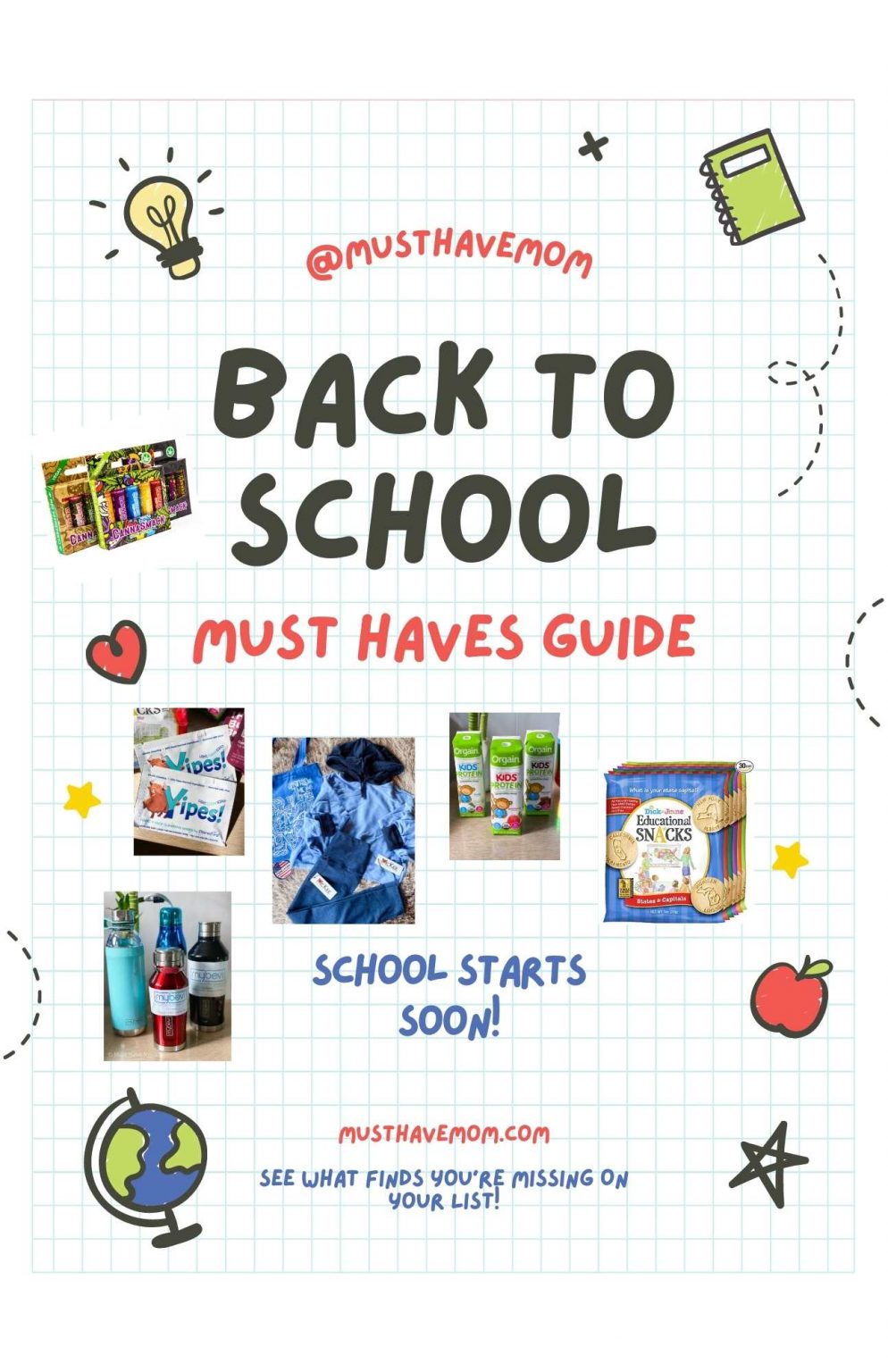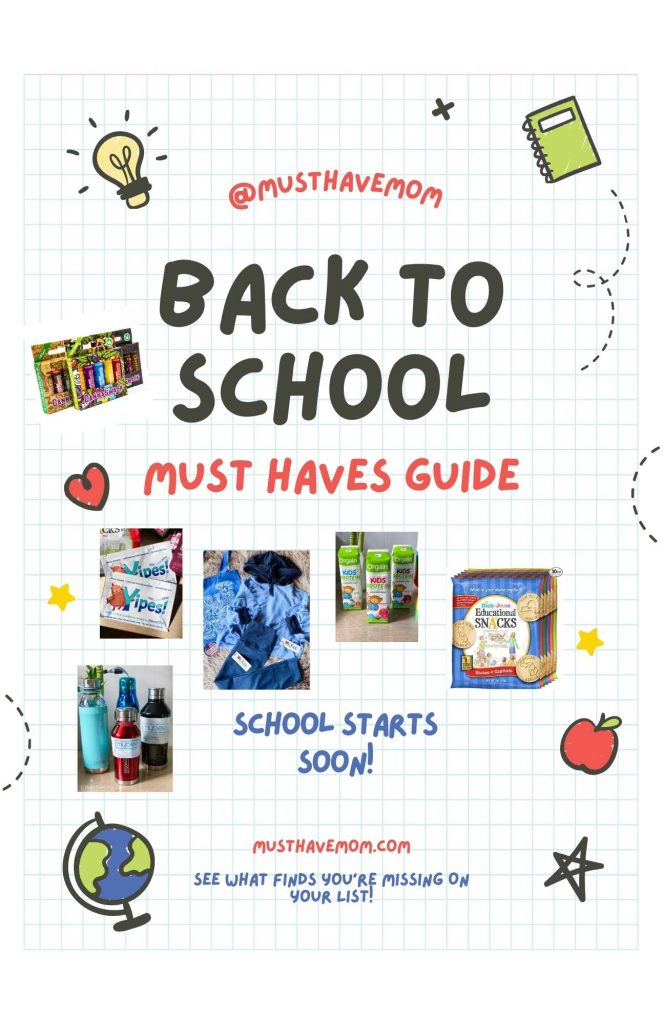 Back To School Traditions
Every year we have a back to school date! I take each of my kids on a one-on-one date to buy school supplies and go to their choice lunch and dessert spots! It's become something they look forward to every year! It's a special time that I get to spend with my kids where they feel valued and special. It also allows me quiet time with them to see what they are looking forward to for the school year, goals they have (character and academic), and anything, in particular, they want to learn (skills, etc) this year.

Have your kids fill out this back-to-school survey and save them year after year to look back on!
Create personalized school supplies for the year ahead with your Cricut. I have 18 must have back to school projects using your Cricut to inspire you.
This post deserves to be revisited before the first day of school – start a tradition of packing a week of school lunches in under an hour OR get inspired from these healthy make-ahead school lunches!
Be sure to pick your favorite back to school traditions and make the start of school extra special this year! Now let's move on to our back-to-school guide where we have compiled some of our favorite picks for this year!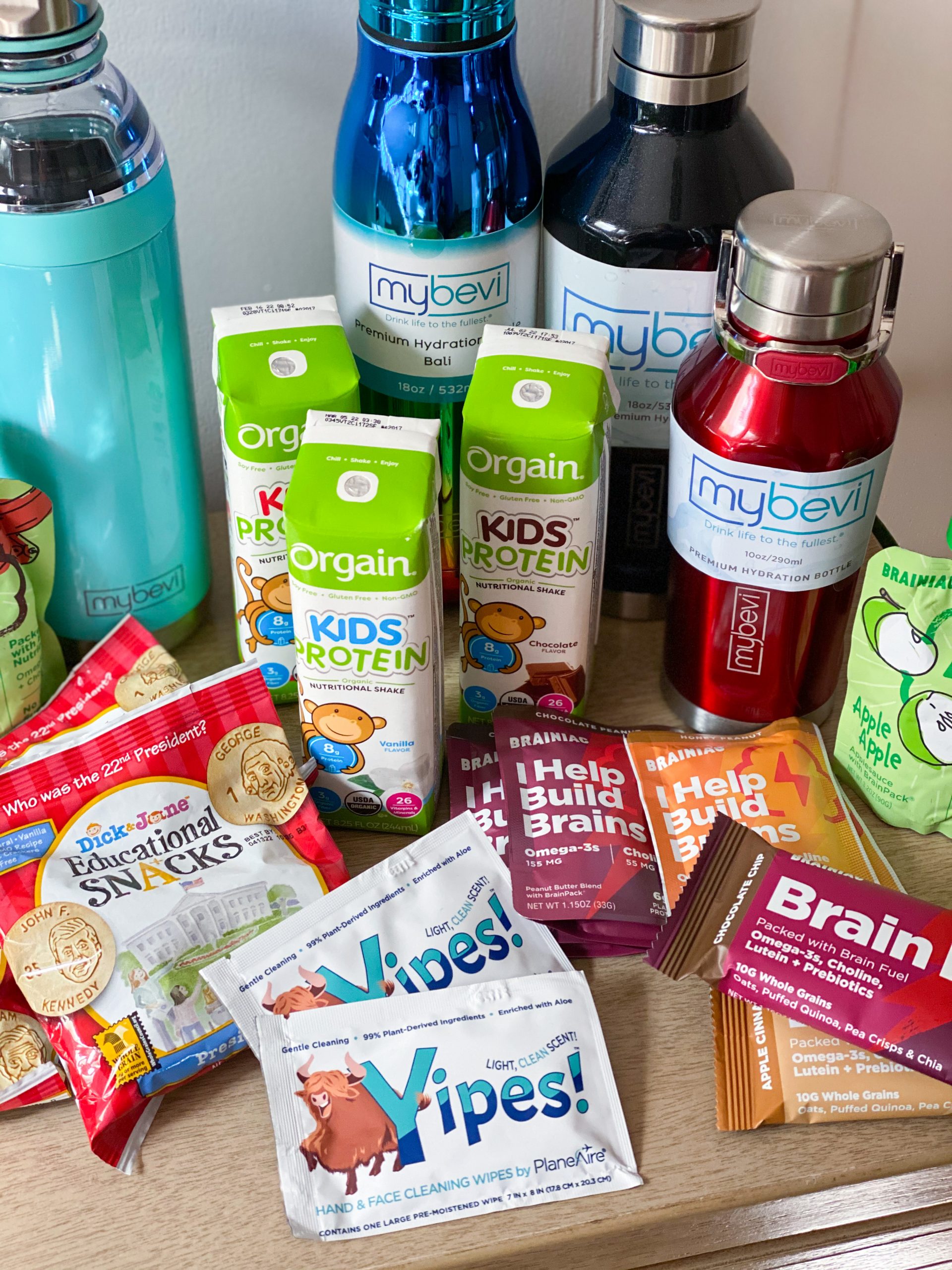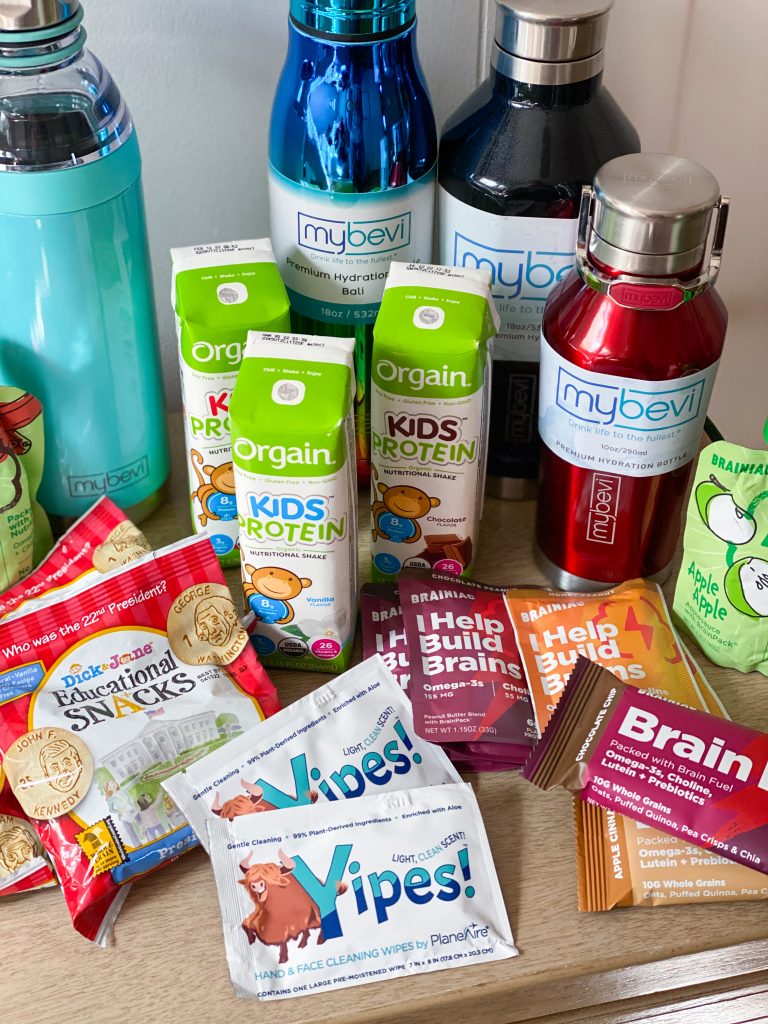 Back to School Guide
School Lunch Must Haves
Packing school lunches quickly becomes a daily chore that many don't look forward to! Make it exciting with some of these fun picks for school lunches this year!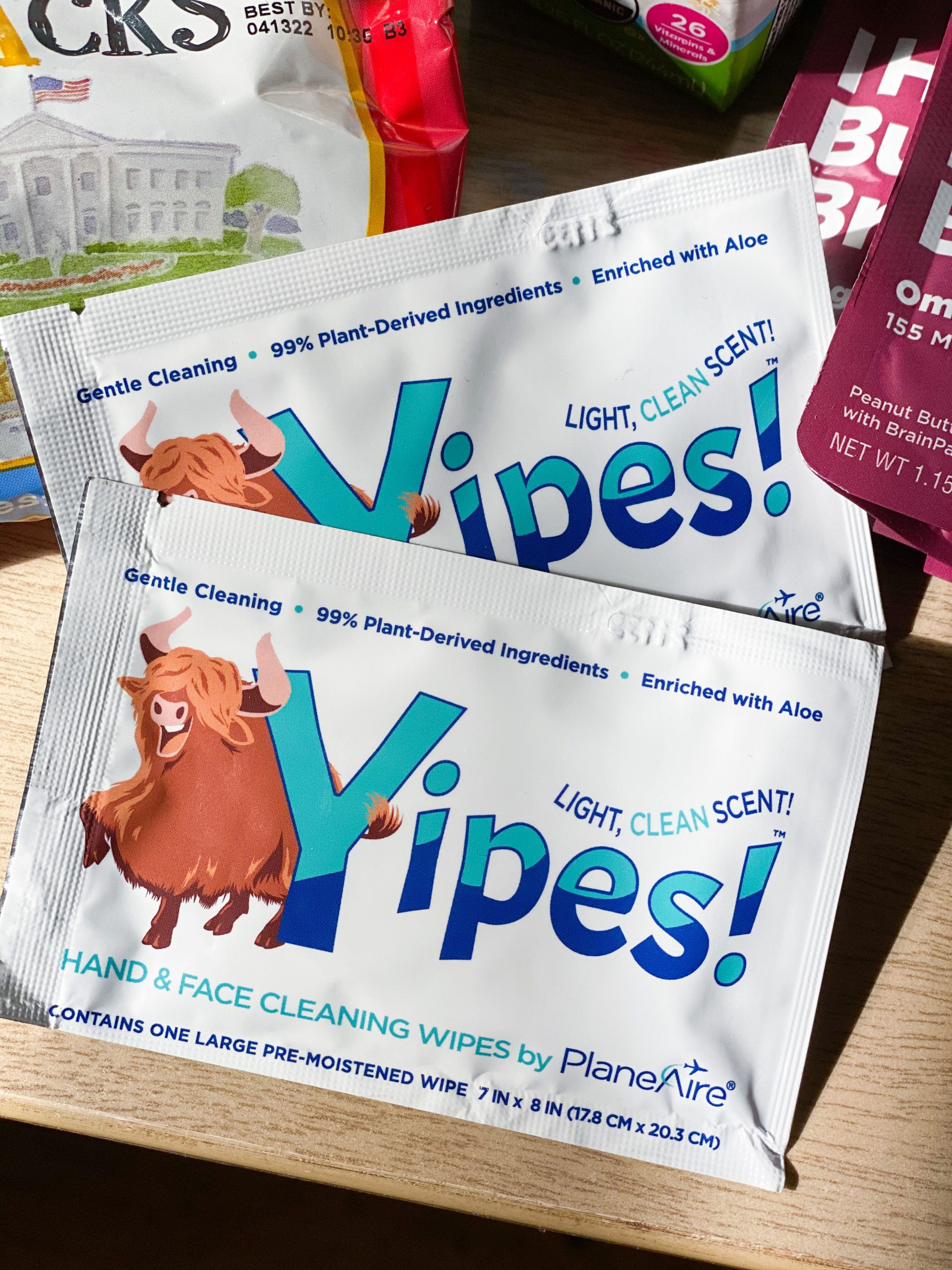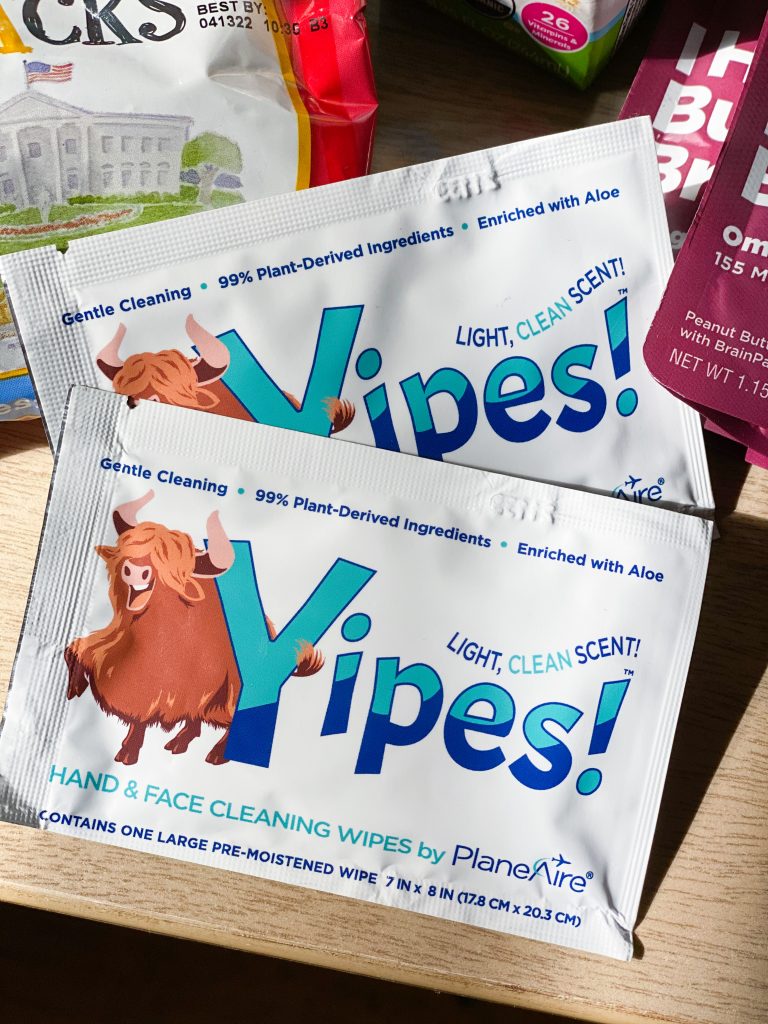 Yipes! Hand & Face Cleaning Wipes by PlaneAire
Yipes!
wipes are designed to gently and effectively remove dirt. Yipes! are 94% biodegradable and made with 99% plant-derived ingredients. They are formulated without parabens, phthalates, and petrolatum, are enriched with aloe vera, and our wipes are not tested on animals. Yipes! is here to help foster a culture of hygiene. Just as children are taught the importance of putting nutritious food into their bodies, the makers of Yipes! hope to put a similar focus on cleanliness on the outside, inspiring kids to take the initiative and learn the habit of hygiene while making it fun and approachable.
Yipes! are available in canisters, as well as in individual, easy-to-use pocket-sized sachets (sold in pouches of 12), which are ideal for on-the-go—perfect for lunch boxes and backpacks! They know that kids attract dirt—help keep them clean with Yipes!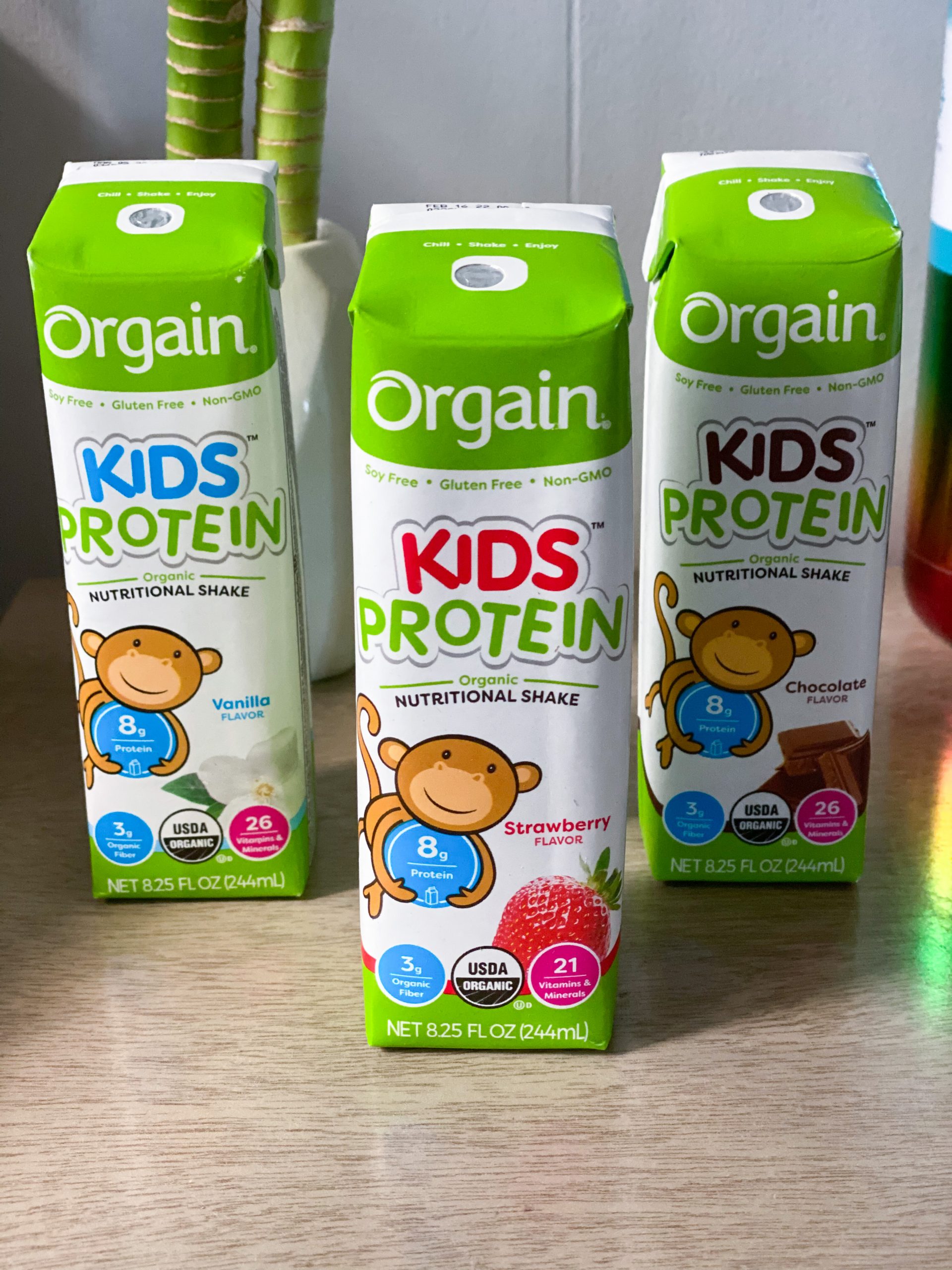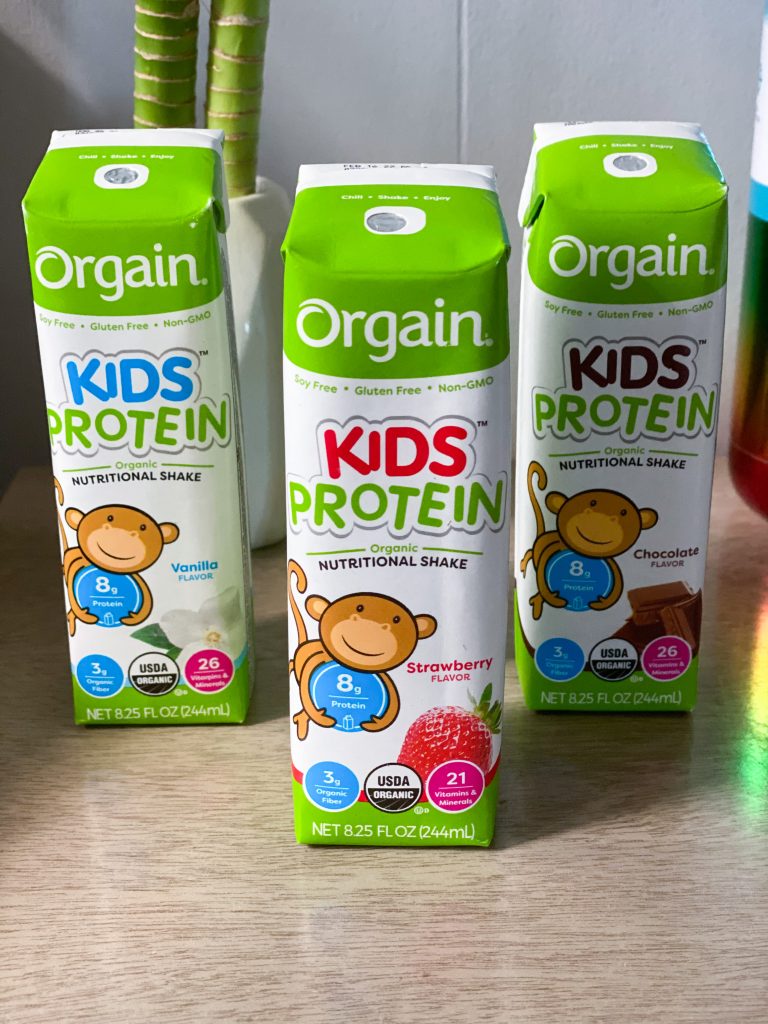 Orgain
Orgain has your back with their Organic Protein line made just for kids! Ranging from vegan to non-vegan, Orgain's Kids Protein line makes it easy and delicious for your little ones to get in 8 grams of protein for their growing, active bodies. Orgain's USDA Organic protein shakes for kids are vegan, dairy, soy, and lactose-free. Along with each shake containing 8 grams of protein, it also contains 22 vitamins and minerals that are disguised by the delicious flavor.
Orgain offers a flavor for every taste bud including vanilla, chocolate, and strawberry. The shake's convenient packaging makes these the perfect on-the-go snack for your kid's busy schedule. Getting kids to get their daily fruit and veggie intake has never been easier with Orgain's Kids Protein!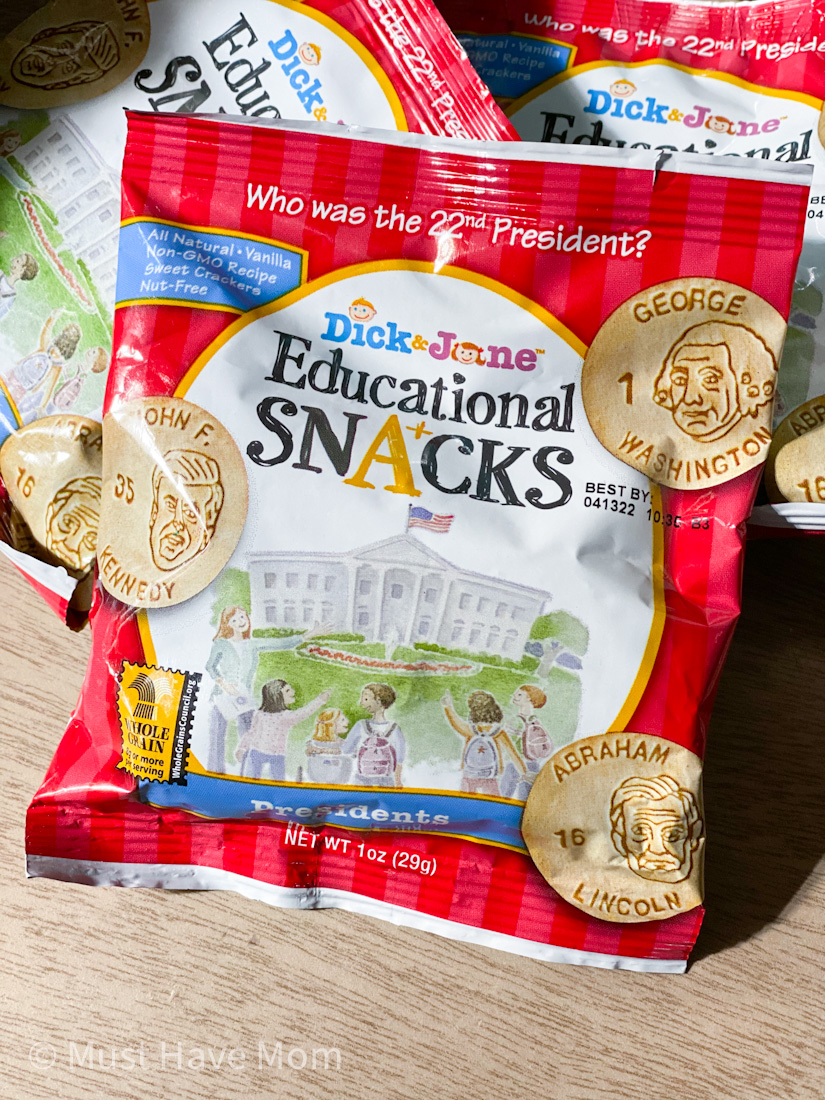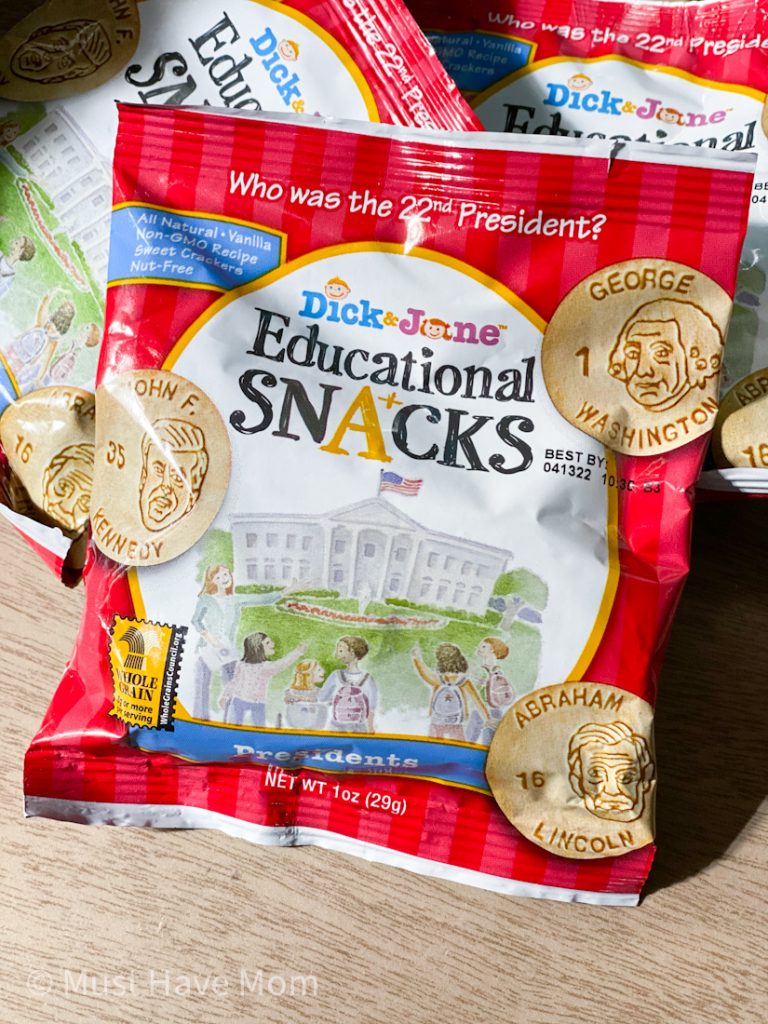 Dick & Jane Educational Snacks
Dick & Jane Educational Snacks
are the official snack for back to school! Delicious, all-natural, and loaded with learning. Think education on an animal cracker. These tasty treats are made with non-GMO ingredients and are 100% nut-free.
Choose from six snack varieties including States & Capitals, Presidents, English & Spanish, Food & Nutrition, Fun & Fitness, and Farmers Market. Kids never stop learning so treat them to a snack that is an enjoyable way to keep their minds engaged and that encourages healthy eating year-round.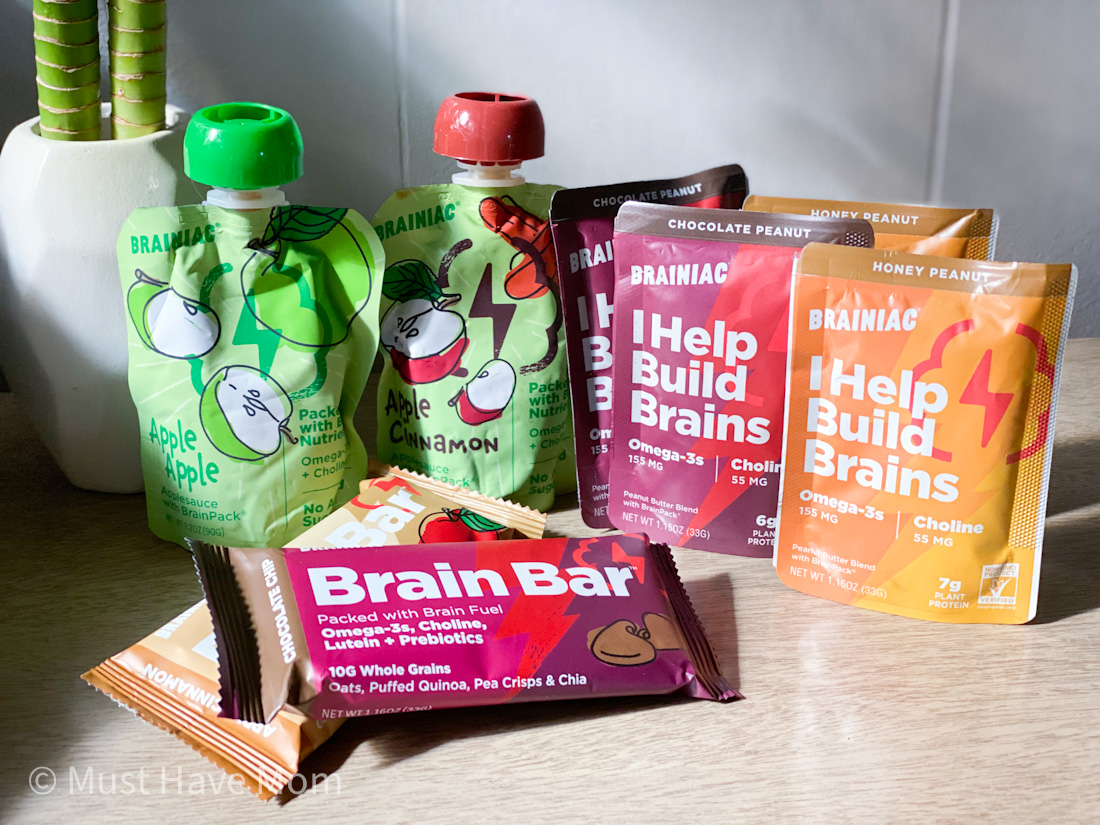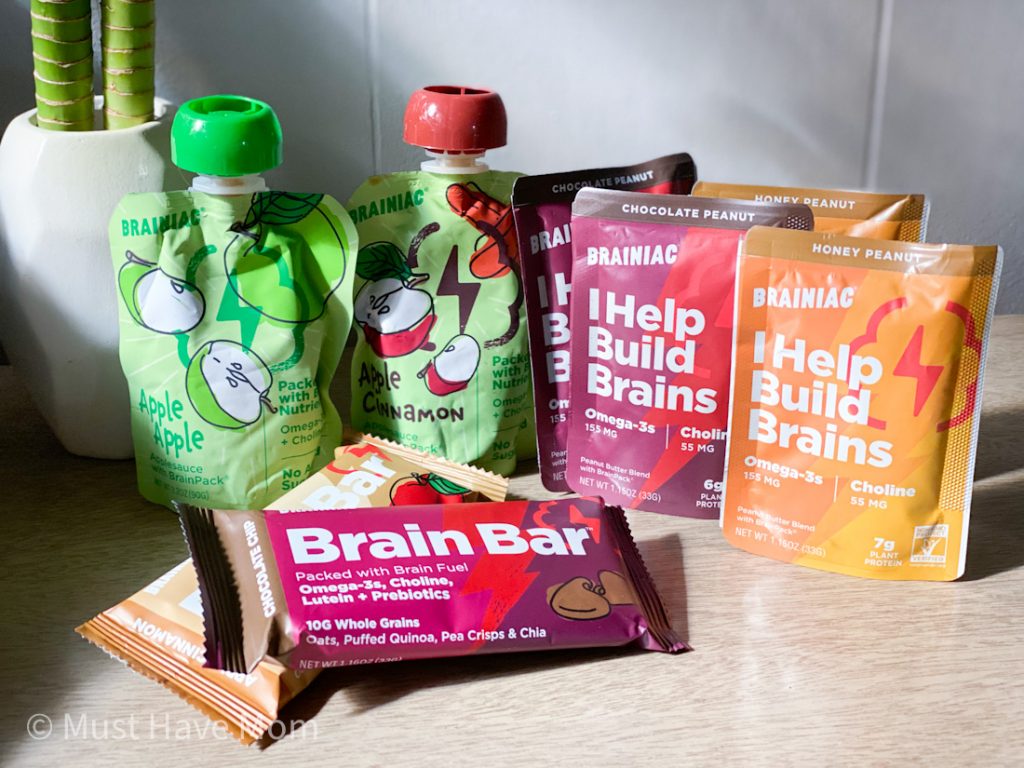 Brainiac
As you get ready to send your kids back, let's make sure we have everything squared away: backpack, notebooks, lunchbox…but don't forget a nutritious and brain-healthy snack. Look no further than Brainiac! Easy to store in a lunchbox and perfect for snack time, every Brainiac snack contains the BrainPack — a proprietary blend of brain nutrients including Omega‑3s and Choline to supercharge kids' developing brains with the nutrients it needs. Plus, all snacks are Gluten Free, Non-GMO, Kosher, have no added sugars or artificial flavors, and are approved by pediatricians!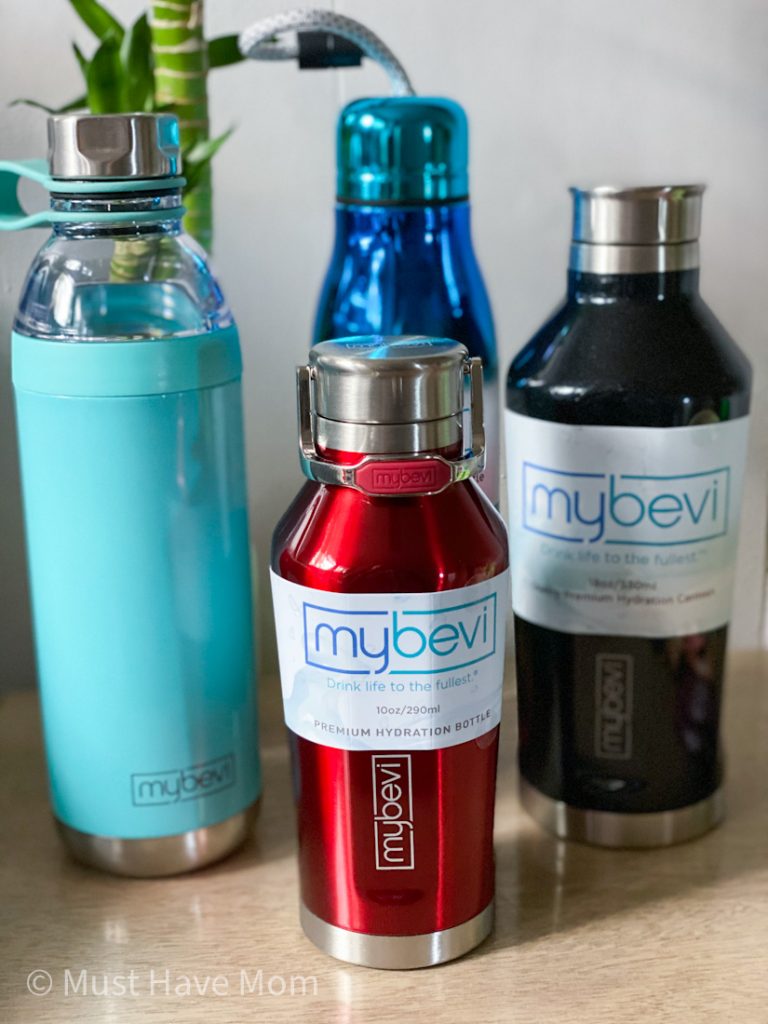 MyBevi
MyBevi
is your best friend for back-to-school. What sets this brand apart from competitors is how easy it is to carry your books, backpack, and a tumbler while on the go. The collection offers stainless steel tumblers for everyone that are made to endure all weather conditions and activities. Perfect for those hot days, quench that thirst with ice-cold water. Eco-conscious consumers will be glad to know that this small family business is doing its part to provide sustainable solutions for a healthier future for our planet. The brand makes it easy to reduce waste and mindfully adhere to an eco-friendly lifestyle that becomes a part of your everyday routine.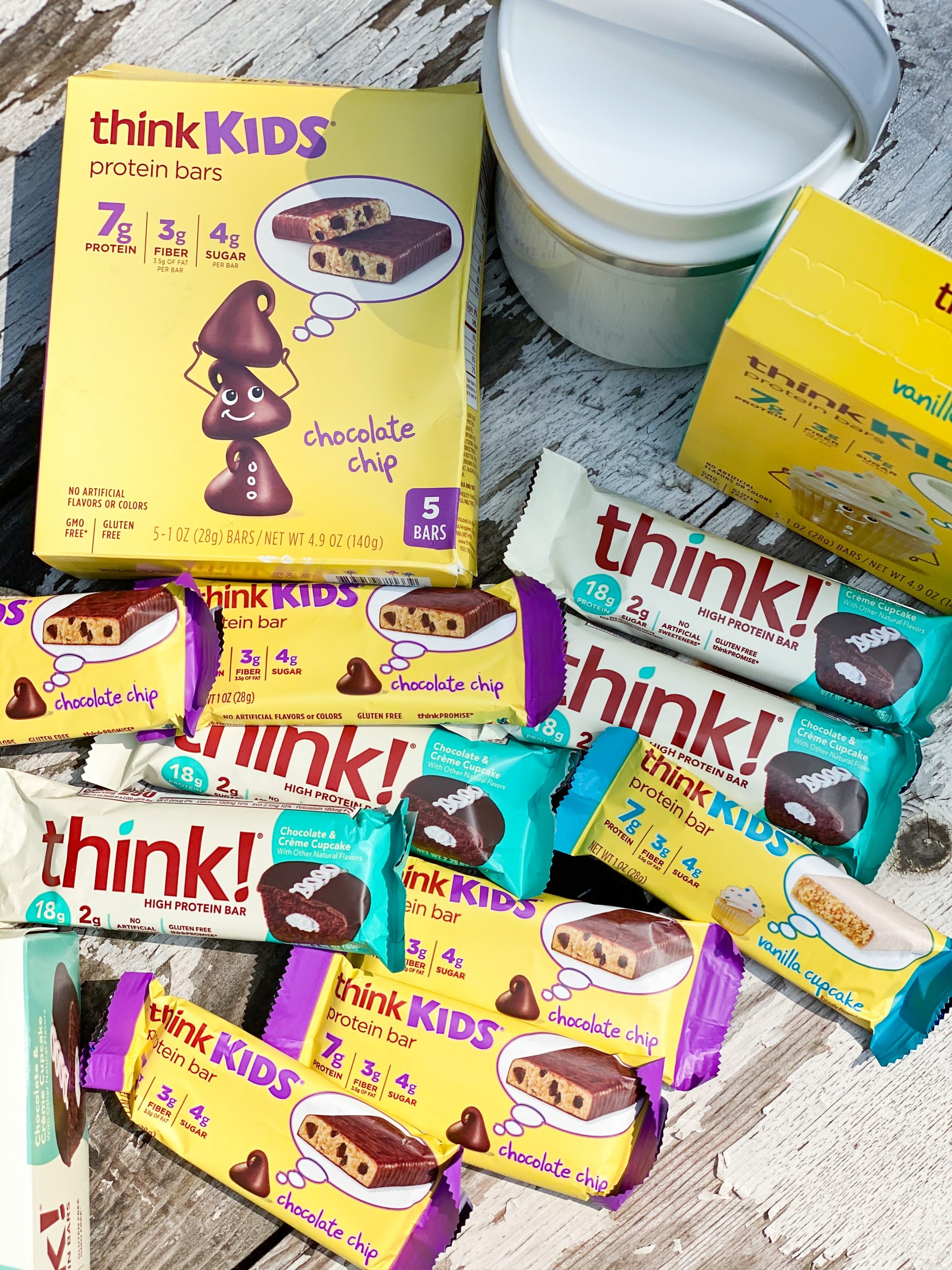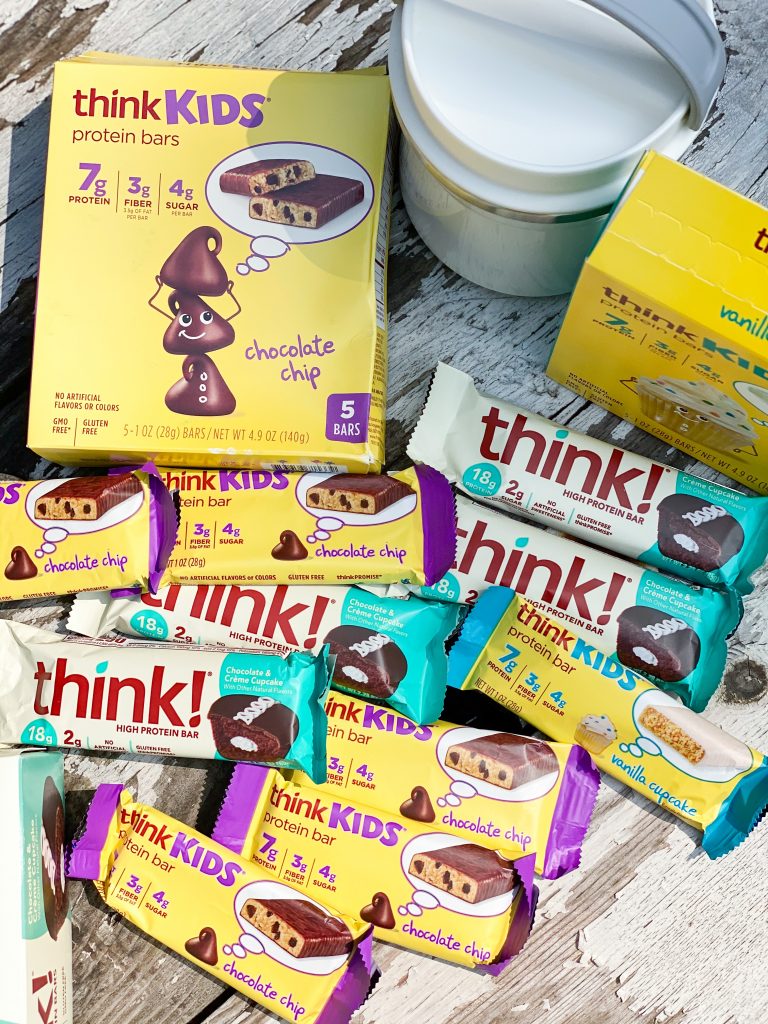 Think! Kids Bars
When searching for a tasty protein bar for kids it can be difficult to find one that they actually like. My kids LOVE these bars and gobble them down in no time. With four different flavors, Chocolate Chip, Cookies & Crème, Peanut Butter Cup, and Vanilla Cupcake, kids can enjoy a range of dessert-like tastes, while parents can feel better knowing each bar provides a good source of protein and fiber and has 45% less sugar than the leading granola bar.
think! also offers a variety of other flavors and different protein-filled bars for adults and teenagers as well, ranging from 10-20 grams of protein, which can also be found on think!'s website here.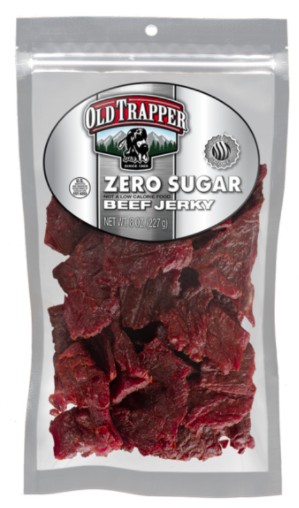 Old Trapper's Zero Sugar Beef Jerky
Old Trapper's Zero Sugar Beef Jerky has no sugar, just 2 grams of carbohydrates, 0.5 grams of fat, and 14 grams of protein per one-ounce serving, yet all the smoky full-bodied richness of traditional jerky. The result is a healthy and delicious treat that allows snack lovers to enjoy the great-tasting meaty protein they crave with none of the sugar and a tiny fraction of the carbs. Great for quick grab-and-go fuel to give you energy for any activities in the new season. Perfect for lunches, snack time, and after-school activities.
Zero Sugar Beef Jerky is available for purchase at retailers across the country. Like all Old Trapper jerky products, it is made using the best lean strips of beef, the freshest seasoning ingredients, and real wood-fired smoke.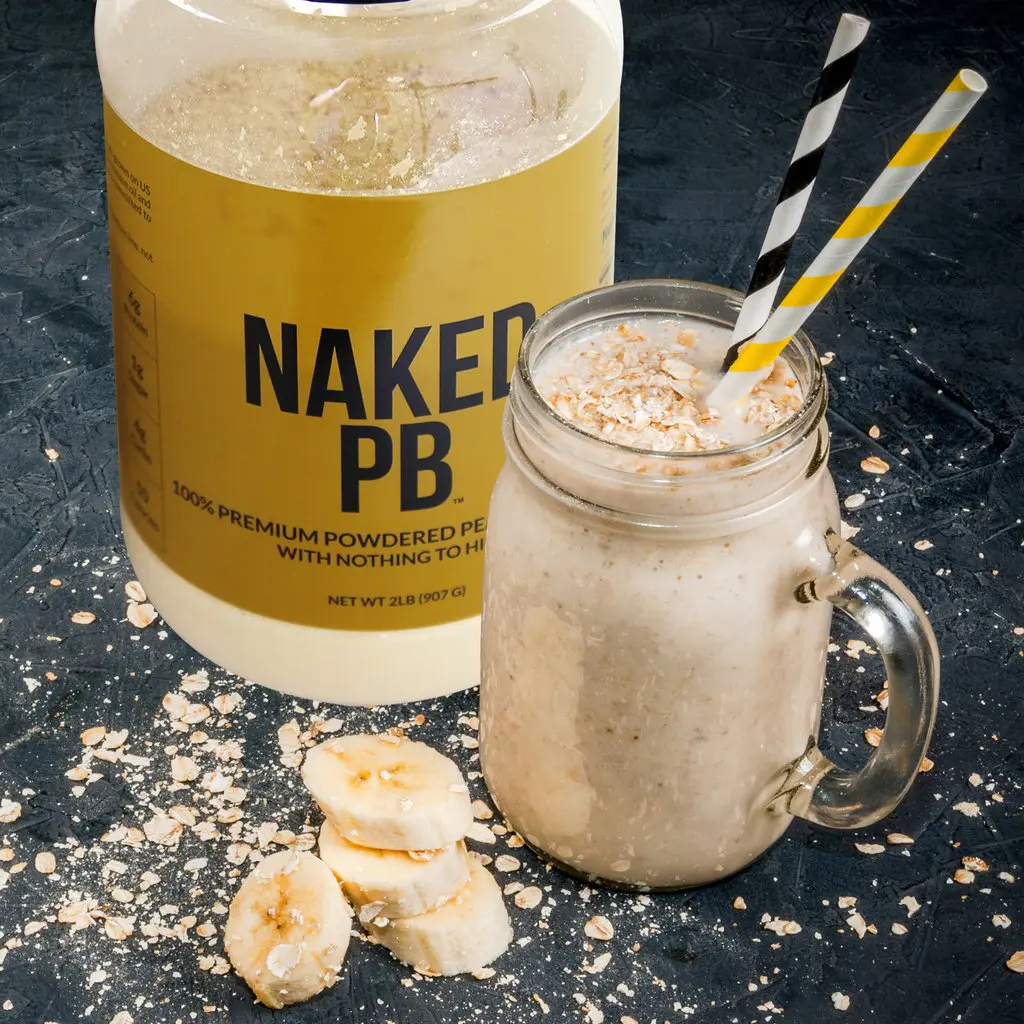 Naked Nutrition
Naked Nutrition offers proteins and supplements using the purest raw ingredients. Their vision is to help support your health and fitness goals by sourcing premium ingredients, using as few of them as possible, and being transparent so you know exactly what's going into your body. It's that simple. Their powdered peanut butter or strawberry banana vegan proteins make a great addition to any lunch box. Use them in smoothies, pancakes, or any other items you pack for lunch. Naked Nutrition has grown to offer over 40 products, with most having 3 ingredients or less. As they grow the vision is still the same – give people control over their health and fitness journey by using pure ingredients that are easy to understand and as few of them as possible.
For At Home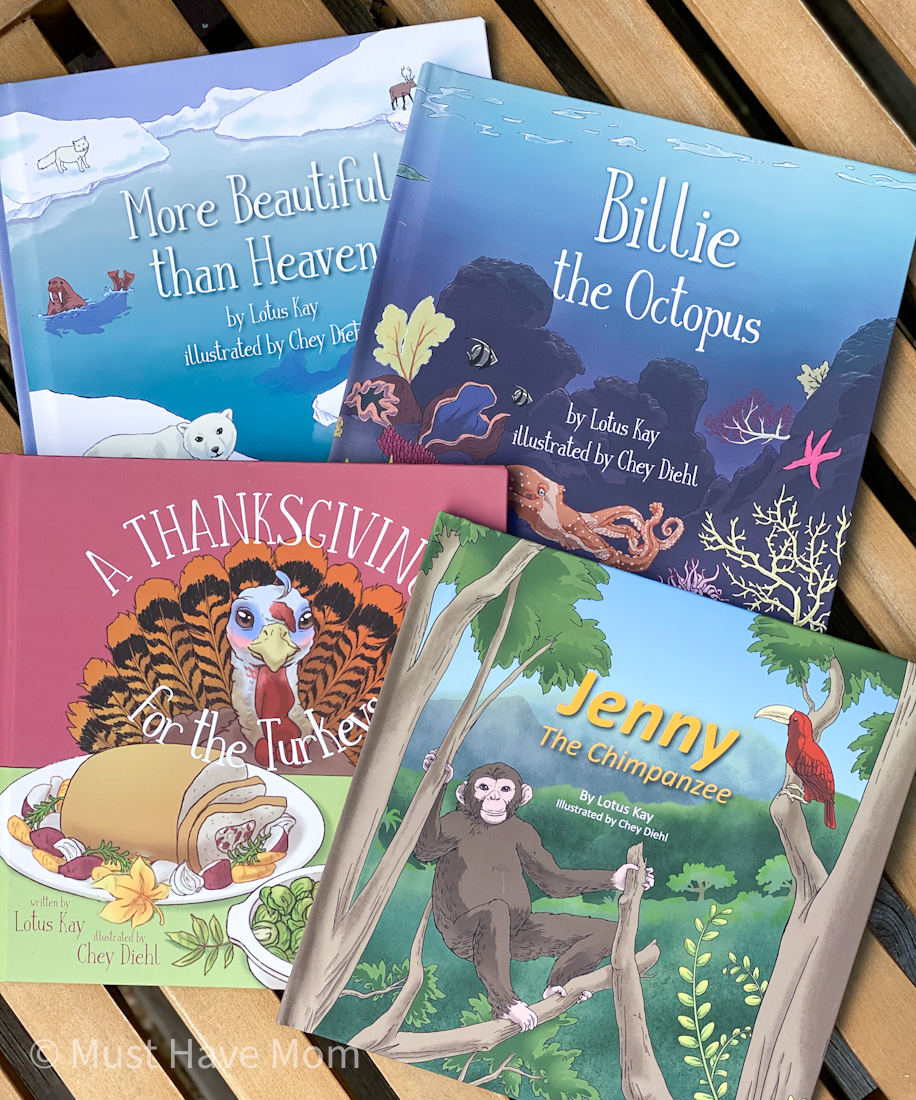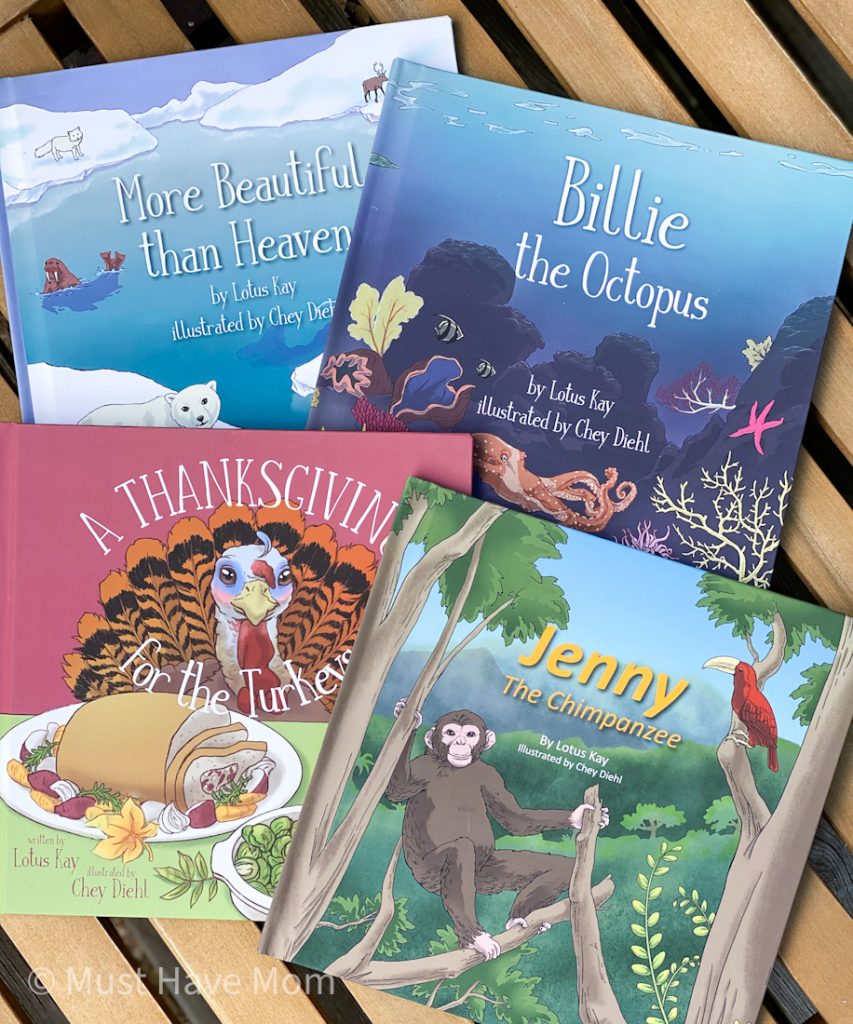 Bears for Cares
Bears for Cares book series and a campaign were founded by Lotus and her sister Jazmin Kay on Endangered Species Day as a project of Jane Goodall Institute's Roots & Shoots youth service program. The campaign aims to educate children about the state of wildlife and our earth, and what they can do to make a difference to create a more compassionate world. Bears for Cares is dedicated for children to learn about the beauty of nature, the endangered state of wildlife, treating animals kindly, and creating a more compassionate world.
Purchase any Bears for Cares book with companion toy during the month of September 2021 and world-renowned Hugg-A-Planet will giveaway a free Baby Hugg-A-Planet (a $15.95 value) with the order.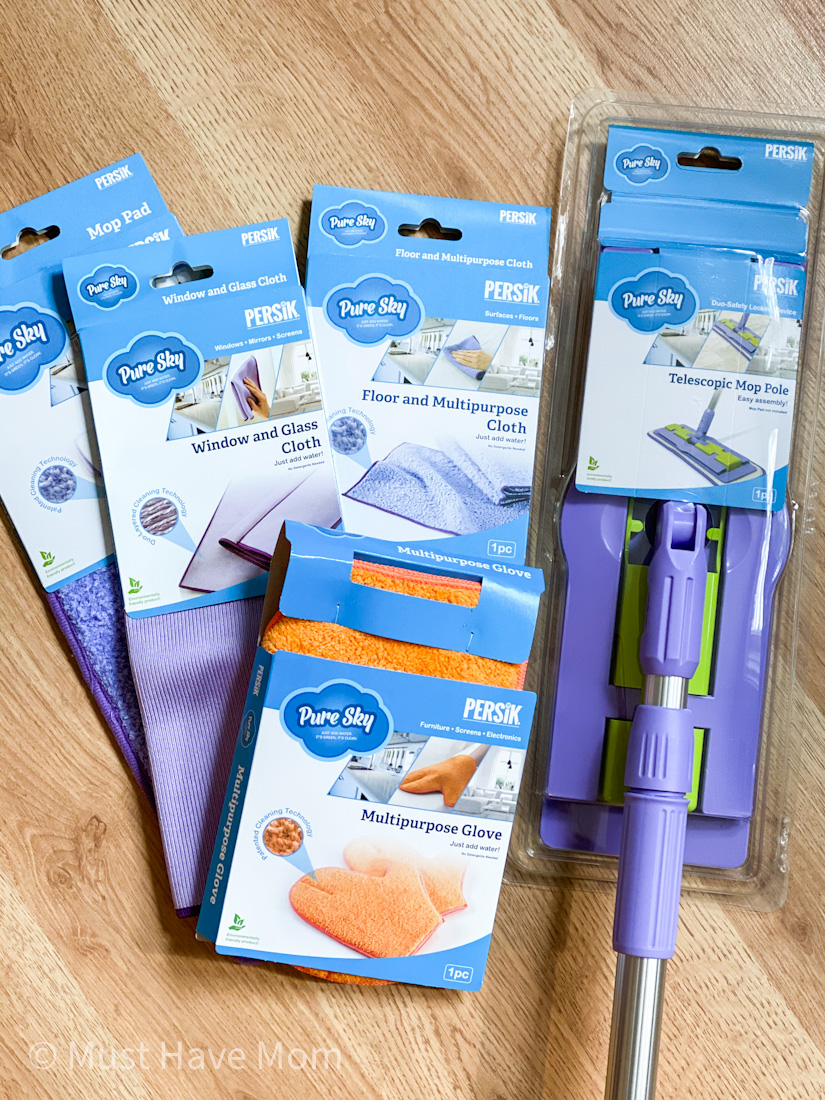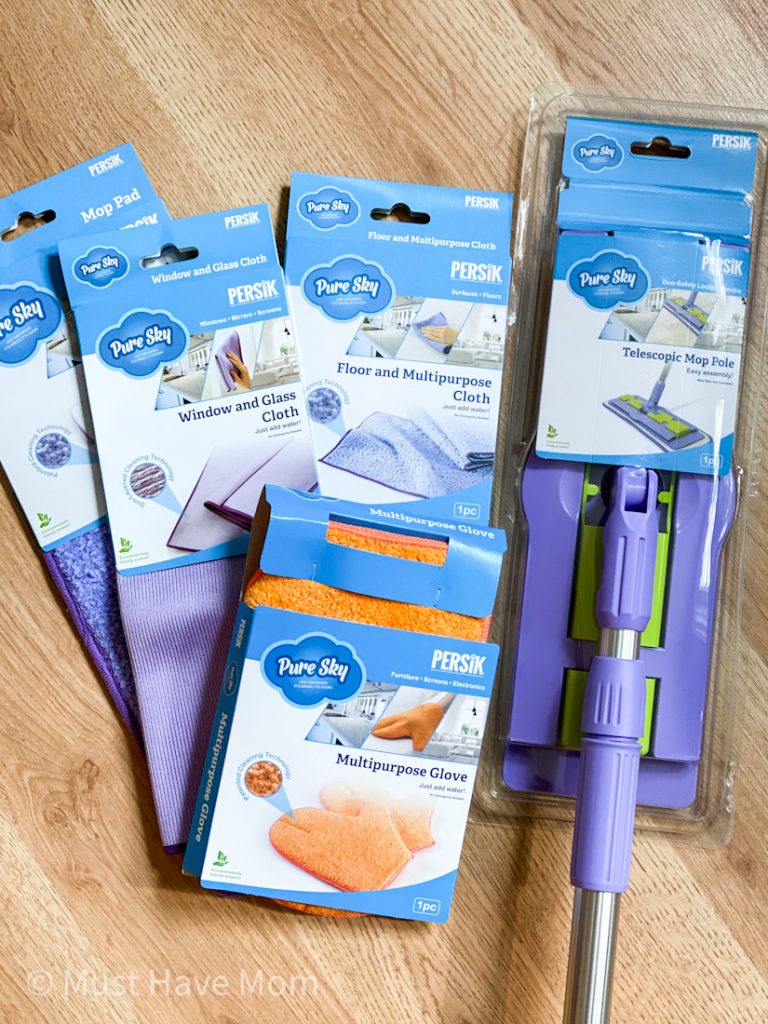 Pure Sky by Persik
So stick with me here, kids bring home germs from school. Those germs can make you sick. Keeping your home clean and germ-free is so important so the kids don't miss school and you don't miss work. These products have a special ultra microfiber that is antibacterial. Plus, they save a lot of money by using fewer paper towels every day.
Pure Sky Cleaning Collection by Persik
was founded in 2013 on the philosophy of comfortable and quality products for travel, home, and kitchen, Persik's collection of Pure Sky cleaning products offers a green clean because you don't need detergent! The antibacterial microfibers clean your counters and floors with just water! Persik's foundation is to meet its commitment to making premium products for a feel-good home. Just add water to Persik's Pure Sky cleaning line of cloths and you will watch your surfaces, counters, furniture, and even floor grime disappear! They have a dusting mitt, glass cleaning cloth, a purpose sponge, and even a floor mop. Use Discount Code
Puresky18%
to save 18% off your order.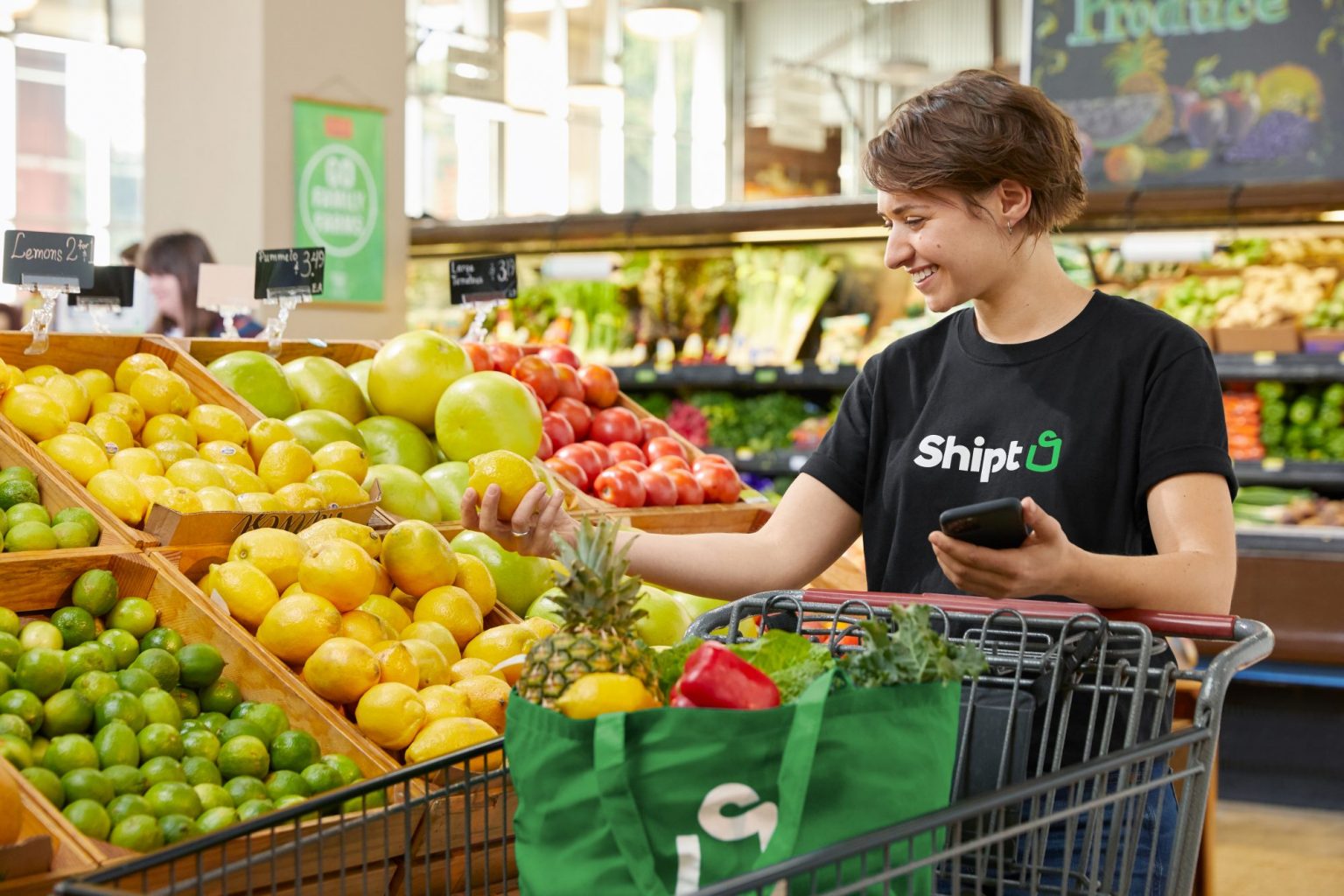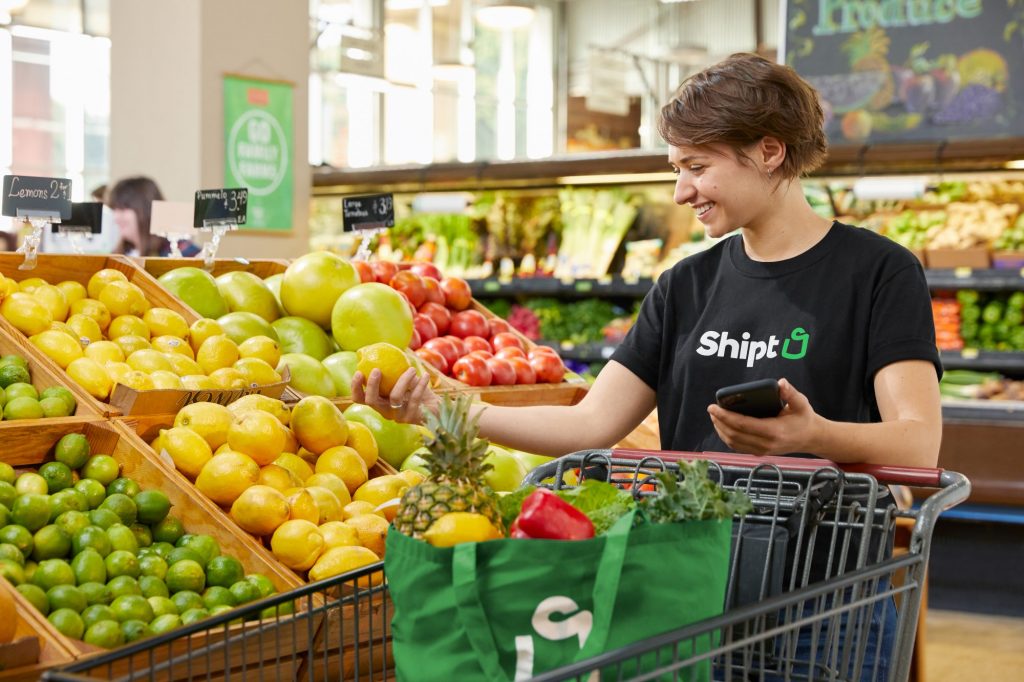 Shipt
We know that this back-to-school season will be a bit more hectic than normal, so the ability to be in two places at once would be the ultimate superpower for parents. Enter
Shipt
! With the help of Shipt Shoppers, parents can get their back-to-school shopping done while checking other things off their to-do lists.
S
hipt is a people-first same-day delivery company working with a community of 300,000+ trusted Shipt Shoppers who go above and beyond to shop the way you do. Because a shopping list isn't just a list…they lead to birthday parties, family dinners, great days at school, barbecues, and baseball games. Most delivery services just see the list but Shipt Shoppers see more than that – like why getting the banana (Shipt's most-sold item) at its ripest matters.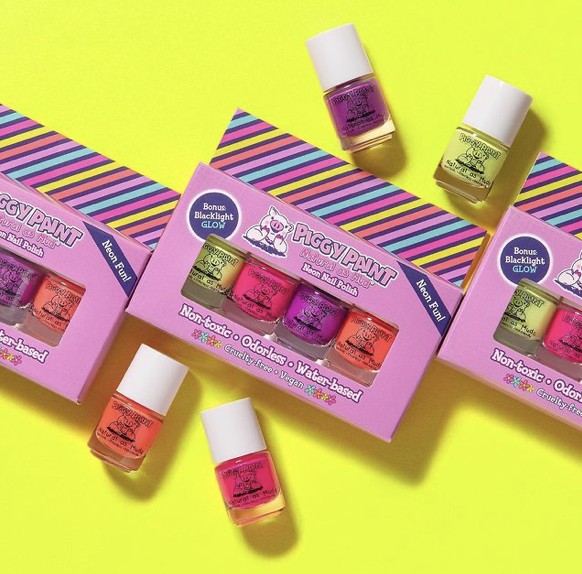 Piggy Paint Neon Lights
For the past 12 years, Piggy Paint's mission has been to create non-toxic, premium products. Products that are worry-free and completely safe for kids – our kids and your kids. With an ethical, eco-minded vision, our company strives to offer the safest polish on the planet. Piggy Paint is non-toxic, virtually odorless, and free of ALL harsh chemicals. Their water-based nail polish dries to a hard finish that doesn't wash or peel off – and comes in a rainbow of fun colors! Cruelty-free, & Vegan! Get ready for back to school with safe and fun Piggy Paint. We love the Neon Lights for a fun blast of color.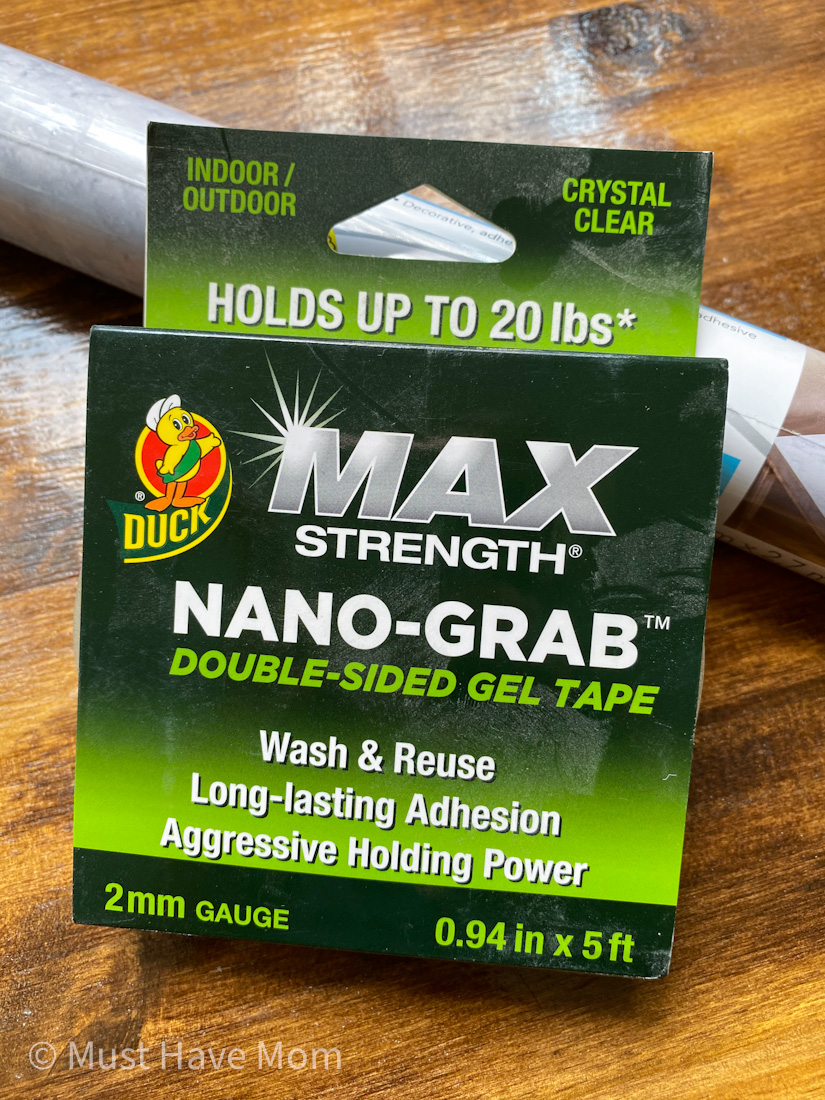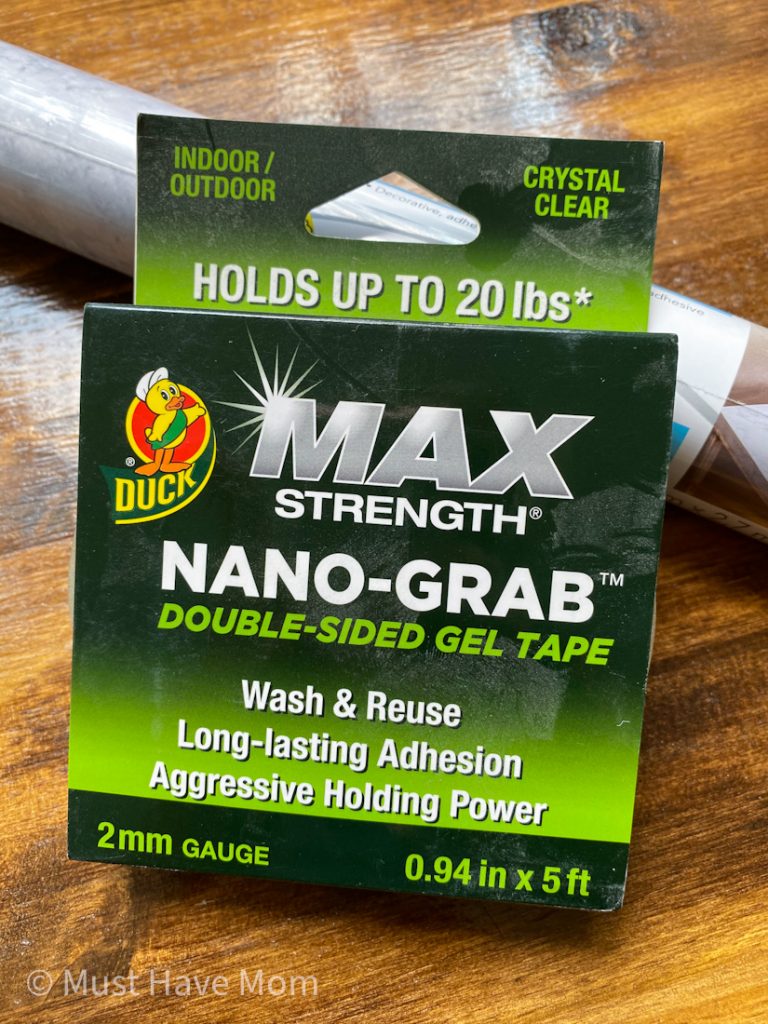 Duck Brand
With life returning to normal and back to school season ramping up, college students are likely more eager than ever before to get back to campus. The Duck Brand products below will help them take their empty college dorm and create a space that feels like home for studying and socializing alike. Decorating college dorms can be difficult, especially if paint chips at the end of the year mean hefty fines. Whether it's power strips, class schedules, photos, flags, or art, Duck Max Strength® Nano Grab gel tape is ideal for hanging wall décor and other essential items. The tape is clear, double-sided, and easy to use and remove. Nano grab is made of microsphere adhesive particles that ensure long-lasting adhesion and extreme holding power for items up to 20 pounds. Similarly, Duck Brand EasyLiner® Shelf Liner can help with organizing, decorating, and protecting dorm rooms in a simple and affordable way. It can be used on shelves or in drawers to keep items in place and protect surfaces from scratches and dents. It can even be placed on mini-fridges or under Keurigs to prevent unwanted messes. The liners come in fun patterns to give extra personalization to an otherwise plain space.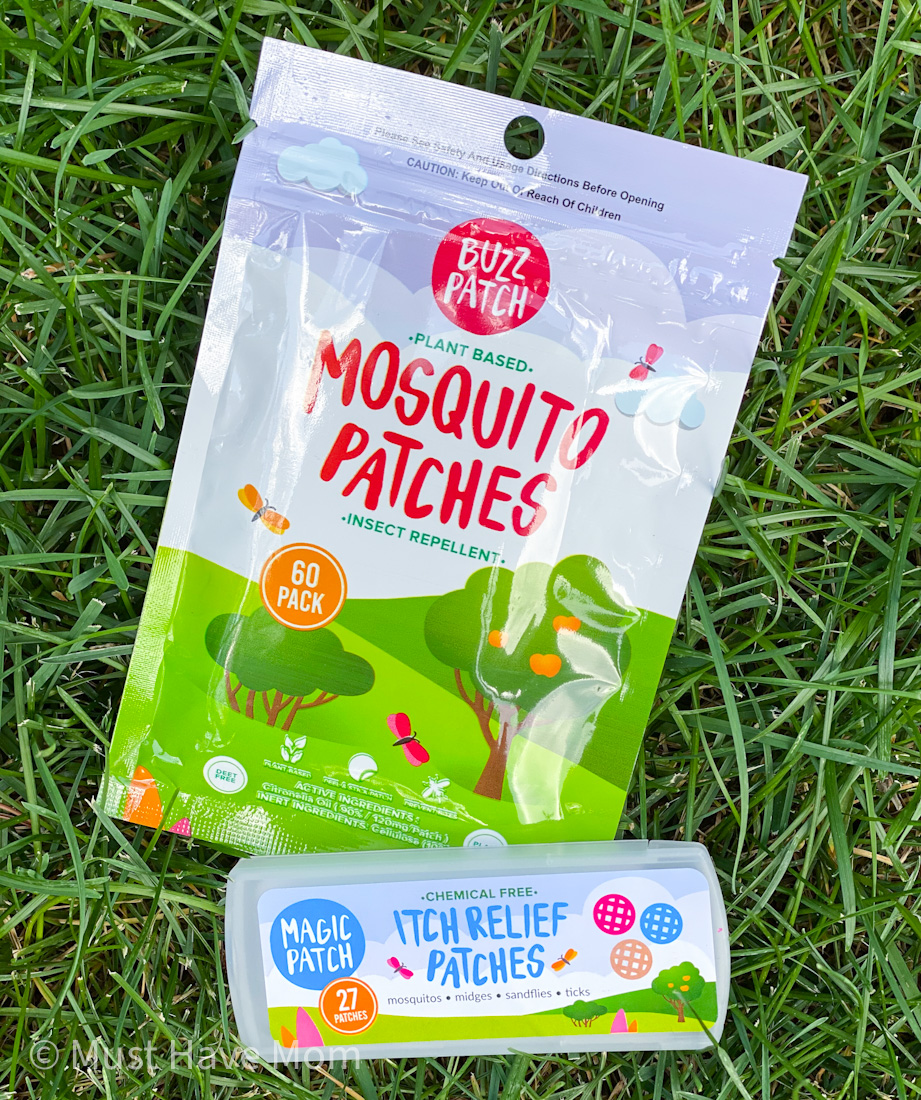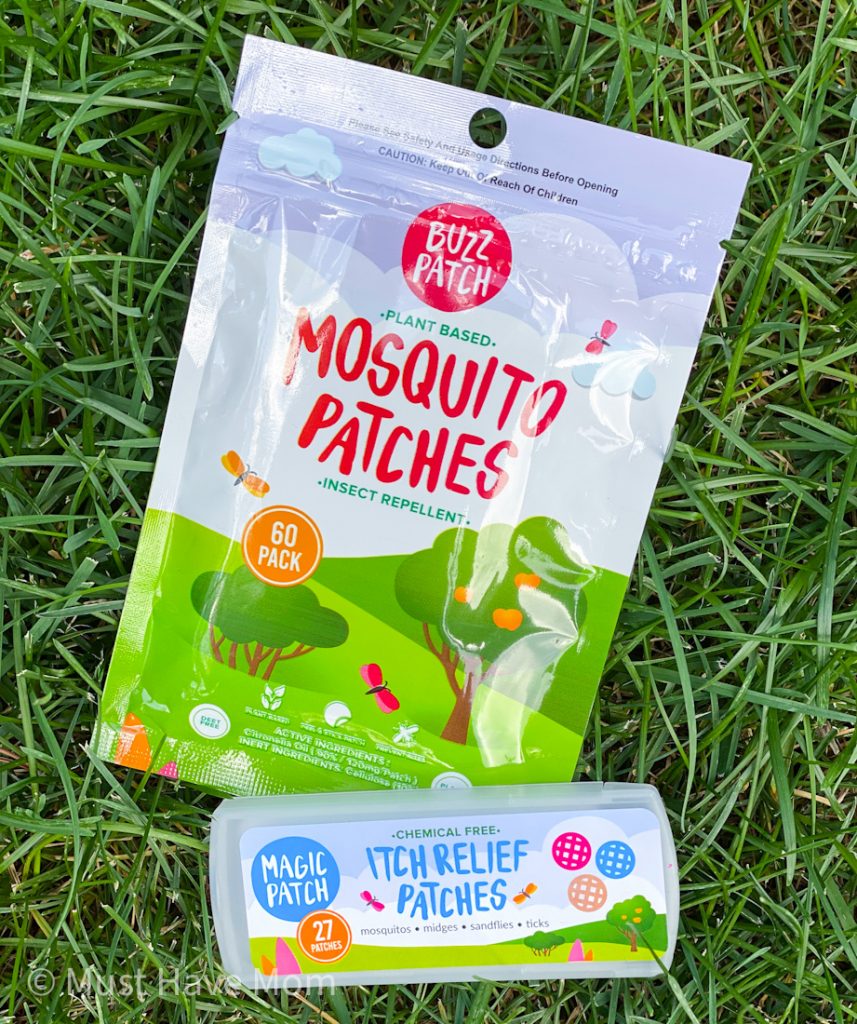 Buzzpatch
Bug bites are no fun for anyone, especially when your kids are playing outside on the playground. Focus on the fun while BuzzPatch handles the rest. With cute smiley-face designs that serve as mosquito repellent patches, kids enjoy wearing the stickers on outer clothing. Unlike topical sprays which contain DEET or Picaridin, BuzzPatch is not only easy to apply but environment-friendly. A blend of natural Citronella and lavender essential oils on a non-woven fabric is all that's needed to detract pesky bugs (it smells amazing!).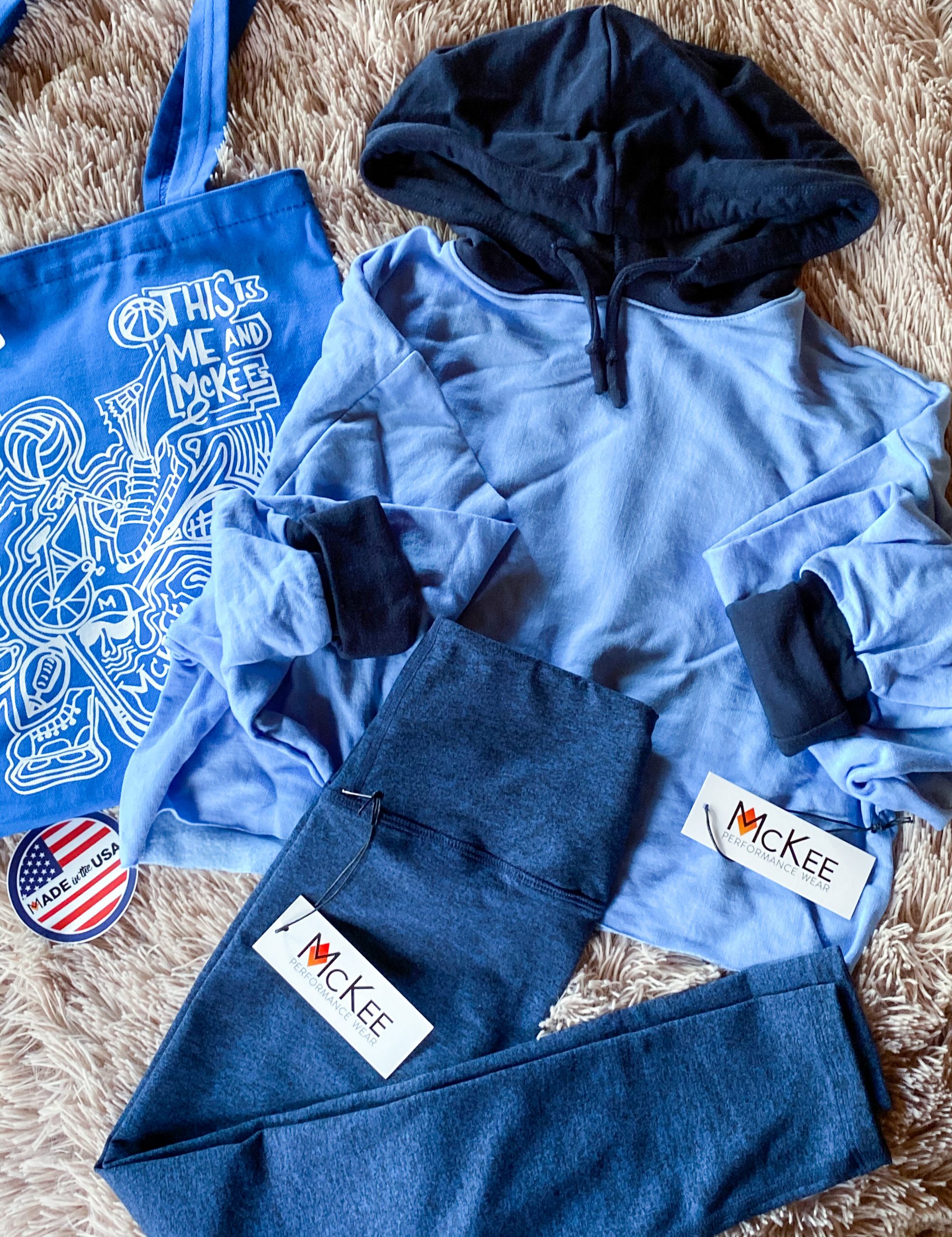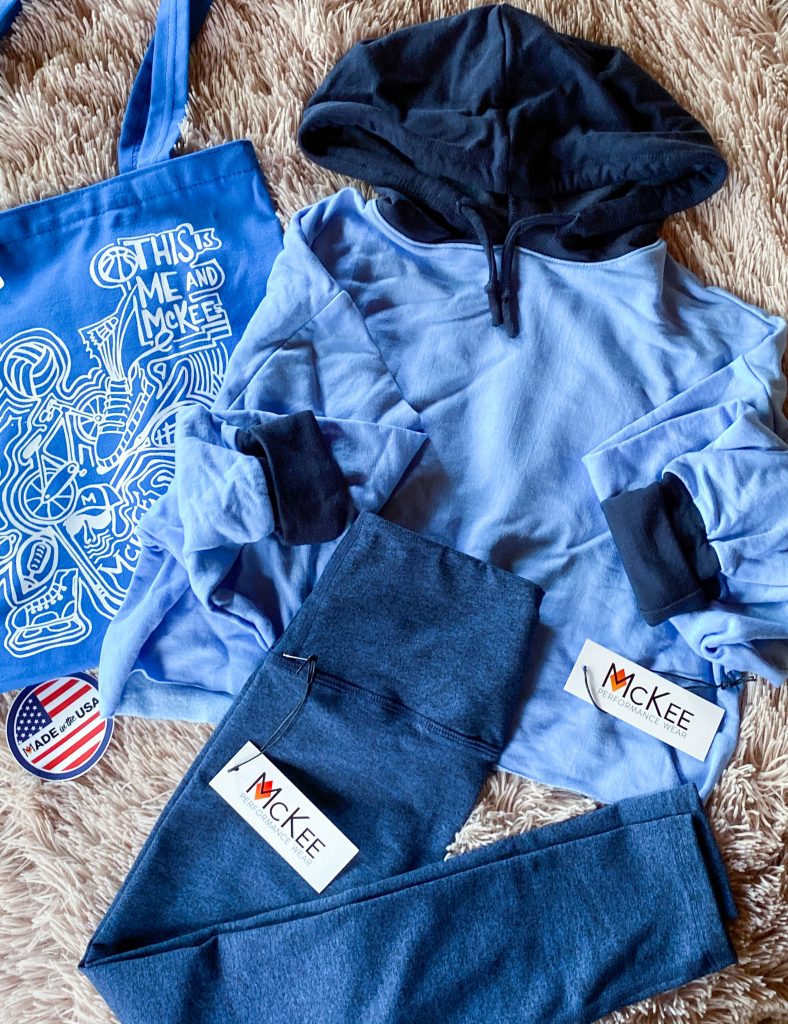 McKee Performance Wear
Rock back to school in this comfy and cute athleisure brand, perfect for athletes. The line includes gear for teens who will love the colorful, on-trend selections that give a shout-out to the new brand's San Diego base. "Fuel your fire" with their collection and know that purchases help many worthy causes. McKee Performance Wear is here to help you reach your goals and always strive for the best. With buttery-soft athleisure wear that moves with you, you will feel confident and comfortable in your own skin. There is something for everyone in this fabulous new collection that inspires us all to live our best lives in style.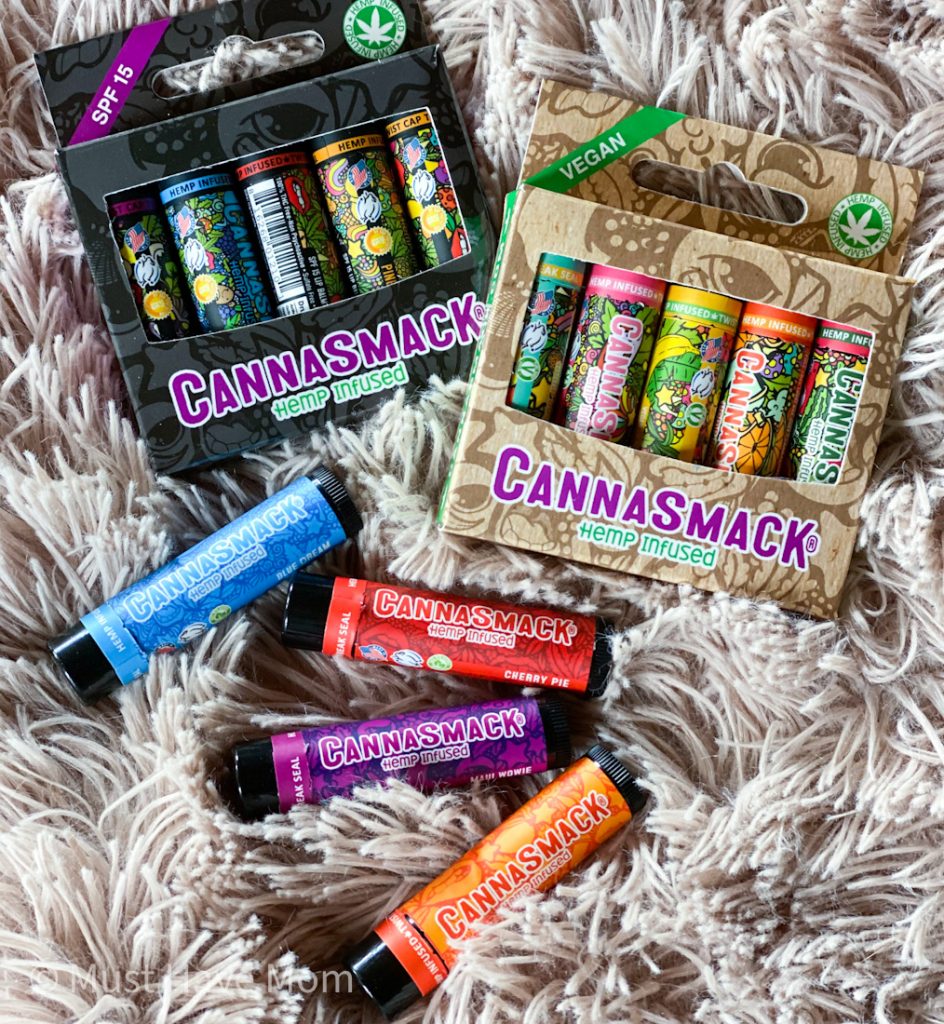 CannaSmack
Love is the ingredient in everything that CannaSmack does. They continue to innovate with new hemp beauty products for their devoted fans worldwide. With funky designs that are made to inspire laidback vibes, enjoy natural and vegan lip balms in oh-so-yummy scents such as pineapple mango cherry, watermelon, and root beer. This has become our favorite lip balm, hands down!! They smell amazing while still being all-natural. I love them SO much. Throw one in each child's backpack!
Tough as a mother
Gemstones have been a staple element in jewelry and accessories for centuries. Not only are they beautiful and timeless, but they also have the power to heal, inspire and ground you in ways you never thought possible (something all students could all use right now). Tough as a Mother Tribe utilizes the power and meanings of gemstones to design jewelry that honors the most joyous and raw parts of being a woman.
Make the first day of school extra special by stocking up on some of these favorite finds! Surprise your kiddos and make their day a little bit brighter!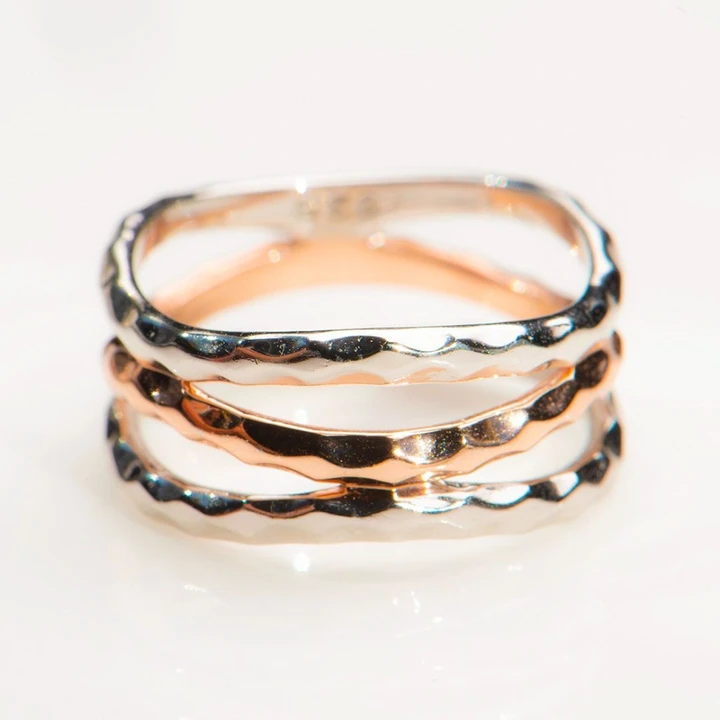 Starlette Galleria
Looking to add a little something extra to your care package? Try gifting jewelry! Throwing in a chic, affordable, tarnish-resistant piece of jewelry is the perfect way to gift something they will continue to wear and cherish far past the school year. Female-founded jewelry brand
Starlette Galleria
offers rings, necklaces, bracelets, and earrings that are made of high-quality metals and synthetic gemstones (Say bye-bye to skin irritation and green skin!). Starlette Galleria caters to the woman on the go, offering necklaces, bracelets, and earrings that won't break the bank and won't leave you crying if you happen to lose or misplace your precious jewelry when out and about. Perfect for any budget-conscious college kid!
Start the year off right with these hidden gems! How do you make back to school special?