DIY Soda Bottle Boat: Perfect Activity For Kids Outdoor Parties!

For more ideas on how to create your own #BackyardBash, check out the tumblr page at www.drpepperbash.com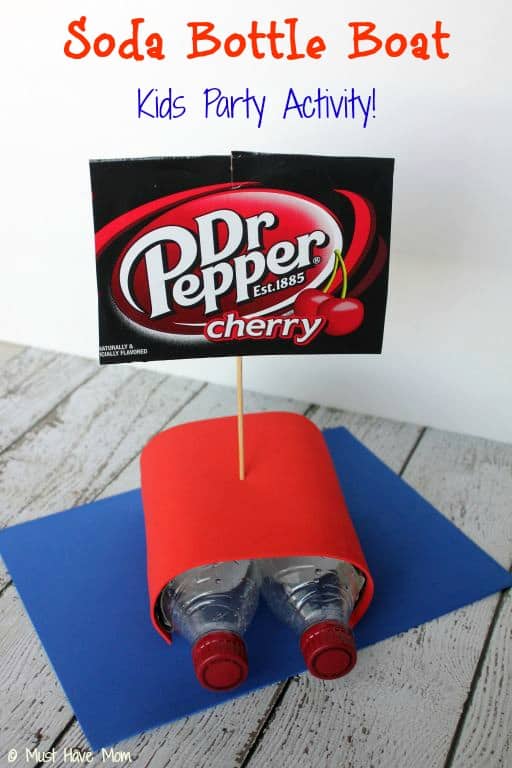 We love Summer because it means we get to entertain and be outdoors! Outdoor parties offer up the perfect opportunity for us to have our friends and their children over for a BBQ and play date. I've long been a fan of Dr Pepper and thinking back to my childhood I always remember having a "pop fridge" in the basement that was full of Dr Pepper. Up here in Minnesota we don't call it soda, it's pop! We would hang outside all day running in and out to the pop fridge to grab pops for everyone. Perhaps that is where my love of Dr Pepper began. These soda bottle boats are fun to make and fun to play with in the water afterwards! Gather up the empty Dr Pepper bottles and upcycle them into something fun! It's inexpensive and entertaining for the kids.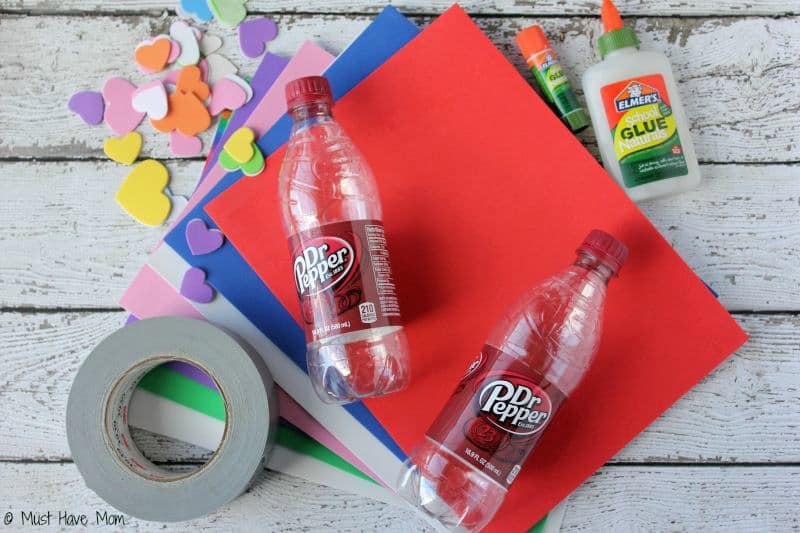 Supplies:
Empty soda bottles
Sheets of craft foam
Glue or duct tape
Skewers
Cardboard to make a sail
Scissors
Optional: Foam stickers to decorate the boat with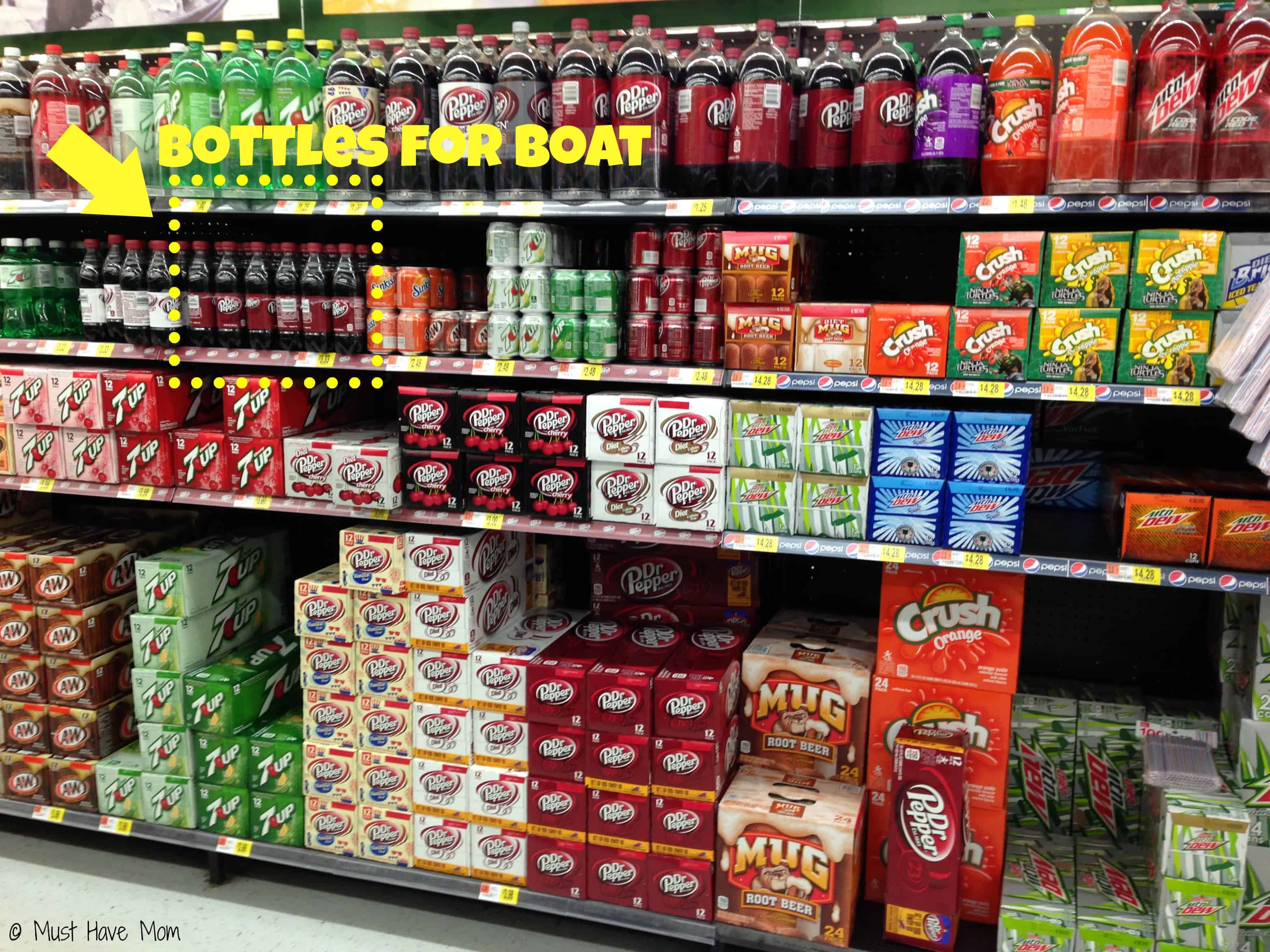 We picked up a bunch of Dr Pepper products at Walmart. The pop bottles we used for the boats are circled above. You could also make them with 2 liter bottles and just use a larger piece of foam. We cut up the cardboard boxes from the cans of Dr Pepper for the sails.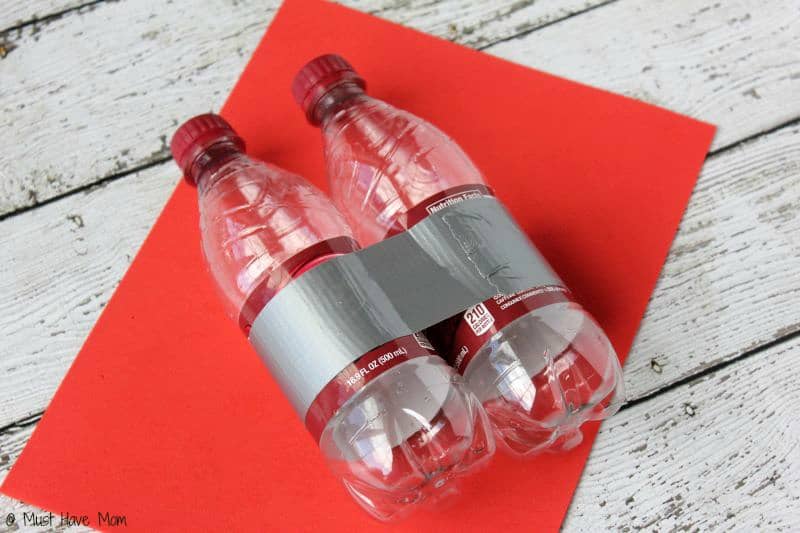 First use a single piece of duct tape and wrap it around the soda bottles, lining them up. Wrap the tape the entire way around.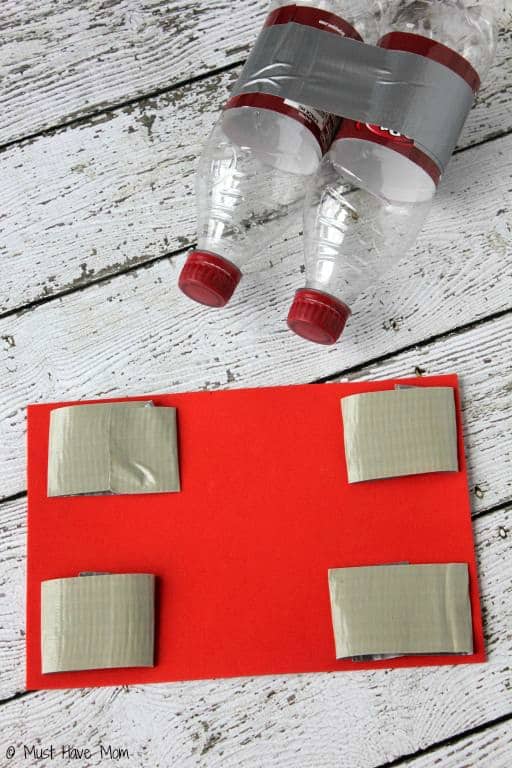 Then cut a piece of craft foam to 6 1/4″ x 9 1/2″. Roll duct tape on the back as shown in the picture or you can use glue but for the sake of not having to wait for it to dry, we used tape.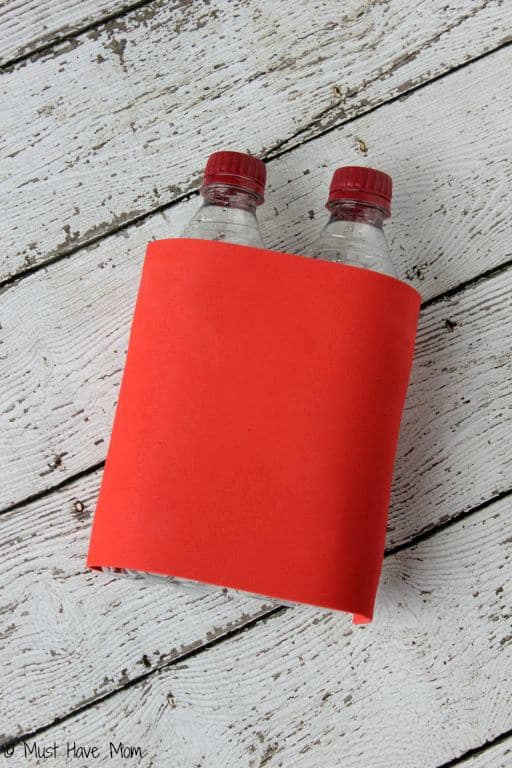 Place the foam over the bottles lining up each side to come down to cover the sides as shown.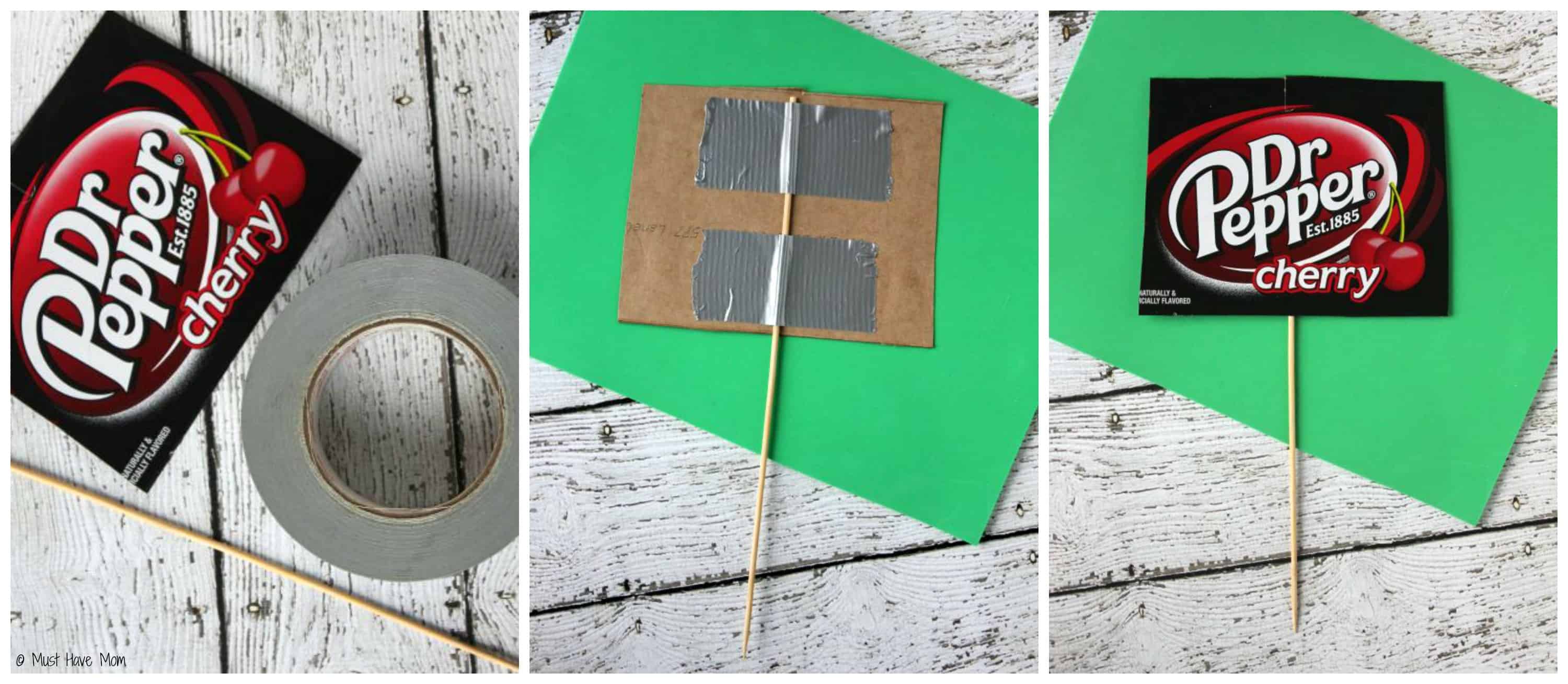 Next you are going to make the flag. We used a square piece of cardboard off the Dr Pepper box. Then tape the skewer to the back so it looks like the above picture. You can let the kids decorate their sail too!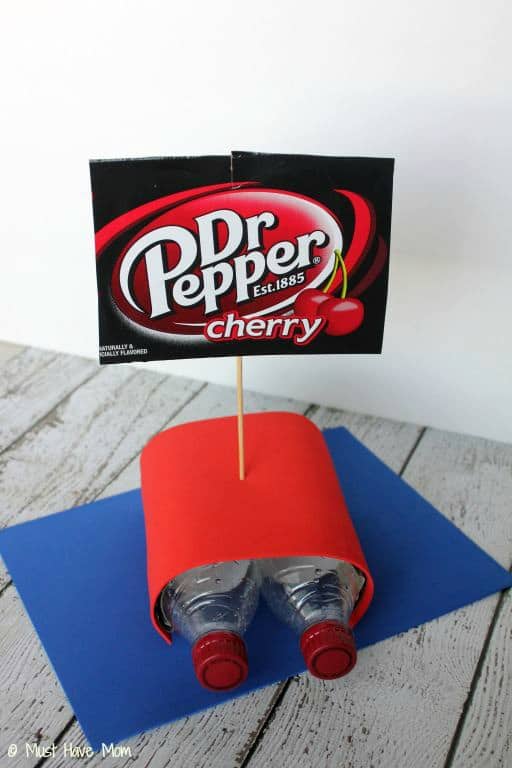 Then poke the skewer through the middle of the boat. It will poke through the duct tape which helps to hold it in place and keep it stable.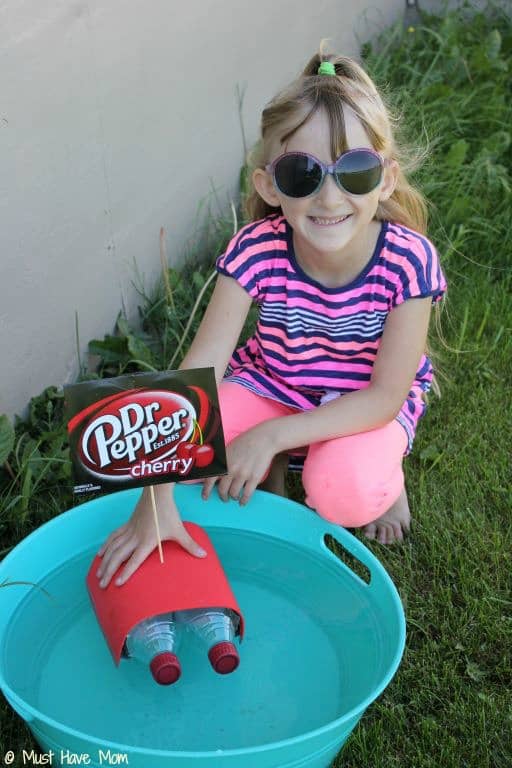 Last, let the kids decorate their boats and then bring them to the water to try them out!
This is the perfect activity for your next backyard bash! Not only did the kids have a ton of fun making these, but they also re-used bottles in order to do it!
What is your favorite outdoor party activity?