Free Printable Back To School Interview To Do With Your Kids Every Year!
Back to school time is upon us and every year I have good intentions to document the first days of school. This year I've printed off these fun back to school interview questionnaires to have my kids fill out. Then I can file them away and look back on each year and what changed!

Every year we have fun back to school traditions. I take each of my kids school shopping on their own. They each get a special back to school day with mom that includes shopping for their supplies and clothing. Then they get to pick any place they'd like to go out to eat and we enjoy a lunch together, just the two of us! They look forward to it every year.
I also make sure to document their first day of school with a picture snapped on the first day. At the end of the year I do a picture as well so I can compare the differences from the start of the school year to the finish of it.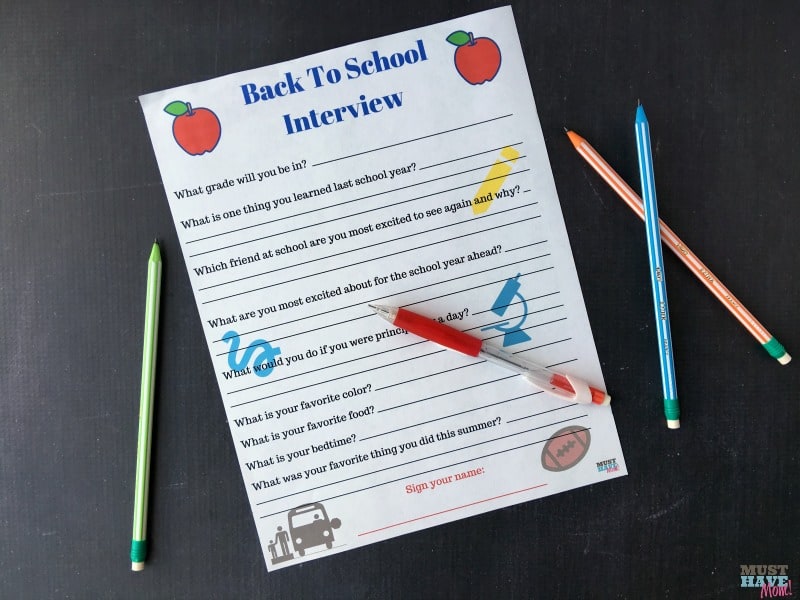 This year I decided that I wanted to document some of their favorite things and thoughts in writing. I created this free back to school interview printable that you can use too! Handwriting is important and has numerous emotional and cognitive benefits for children. Take a moment to ask your kids to answer some questions, in writing, to help get them inspired and excited for this school year.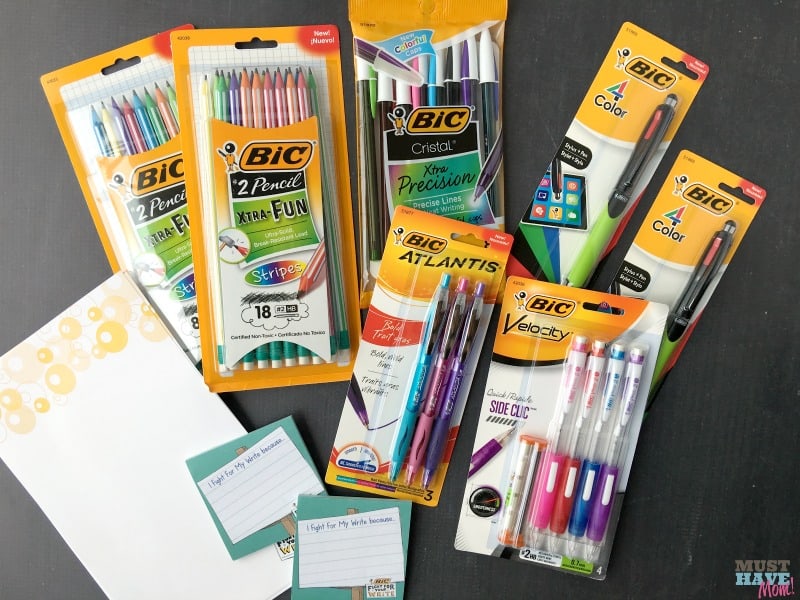 I picked up some fun Bic products to do our writing activity with. The kids flipped out over the BIC ® XTRA-Fun #2 Pencils with Stripes and BIC ® Velocity ® Side Clic™ Mechanical Pencils. They can't wait to bring them to school! They were so excited to write with them! I may have flipped a little over all the fun pens too!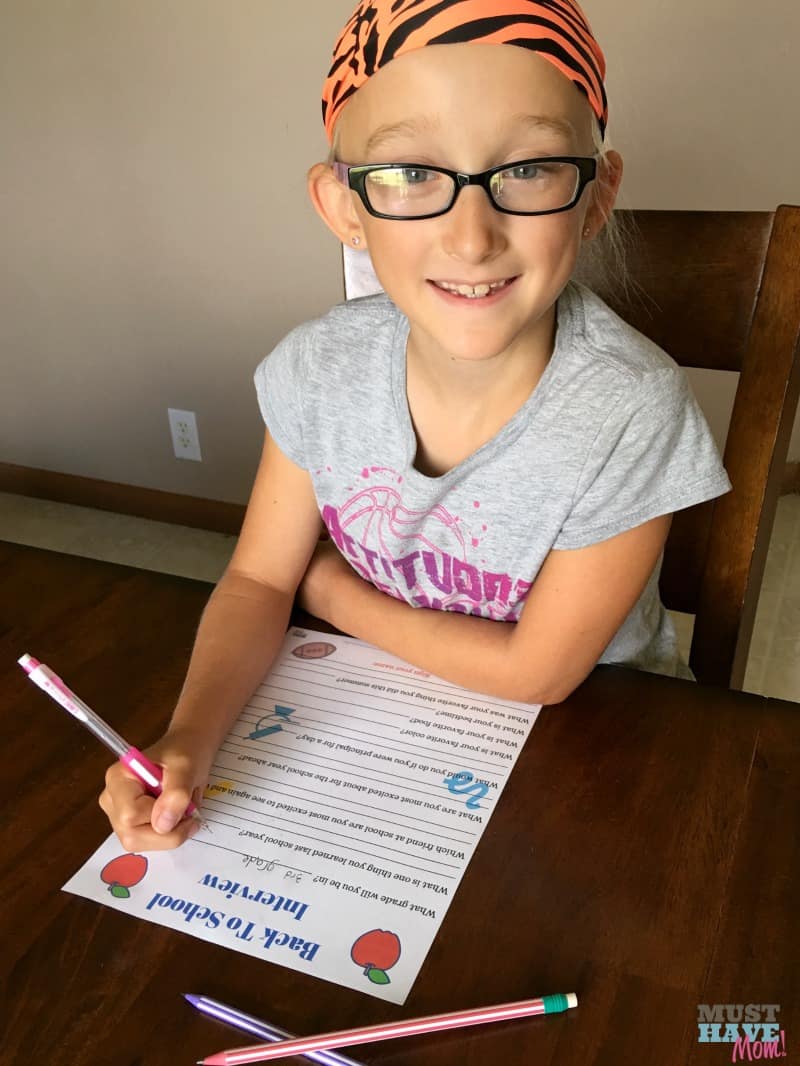 Danika is going into 3rd grade this year and it was good for her to sit down and have some thoughtful moments to put into writing some of her favorite things from last year, this summer and what she was looking forward to in the year ahead.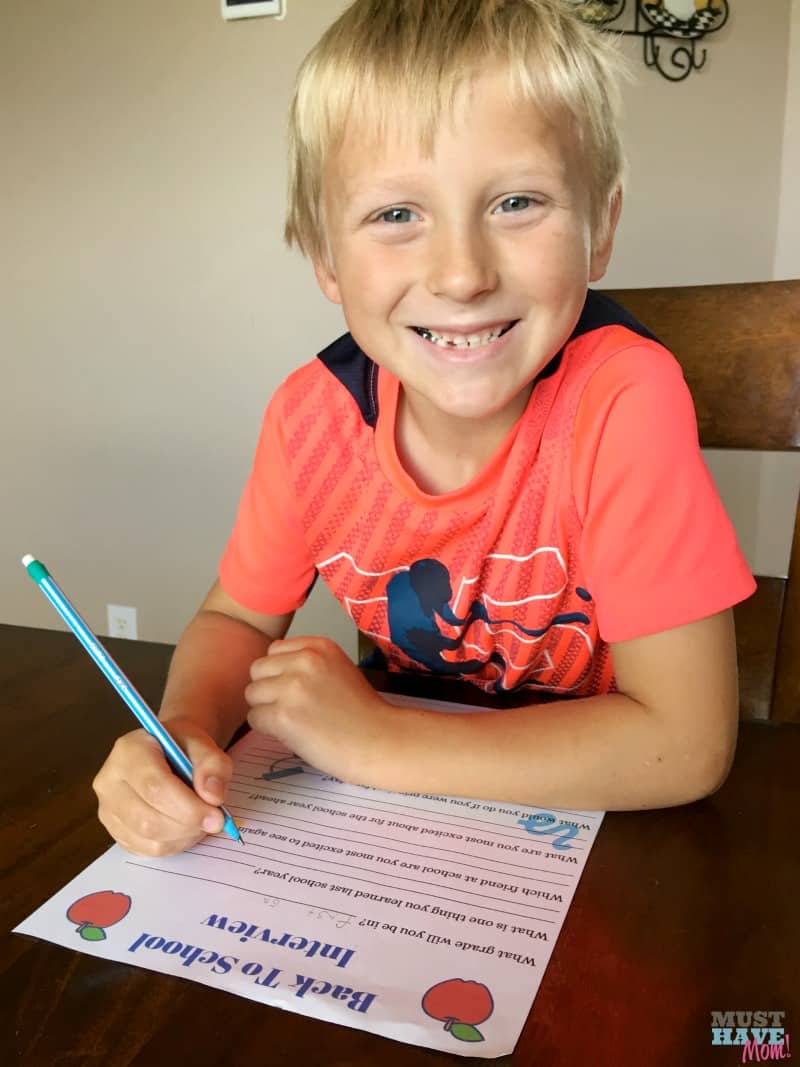 Aiden is going into 1st grade this year and making the big transition from kindergarten to first grade. He's a little nervous and a lot excited! It was fun to see his responses to the questions!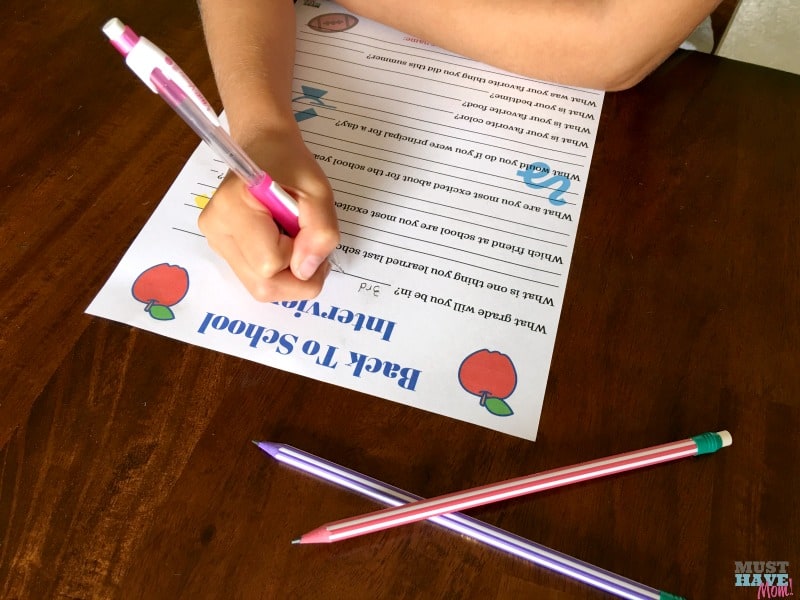 Danika really loved the BIC ® Velocity ® Side Clic™ Mechanical Pencils and she loved even more that she doesn't even have to sharpen them! Research shows that handwriting promotes critical thinking, reading comprehension, fine motor skills development, creativity and even self-confidence.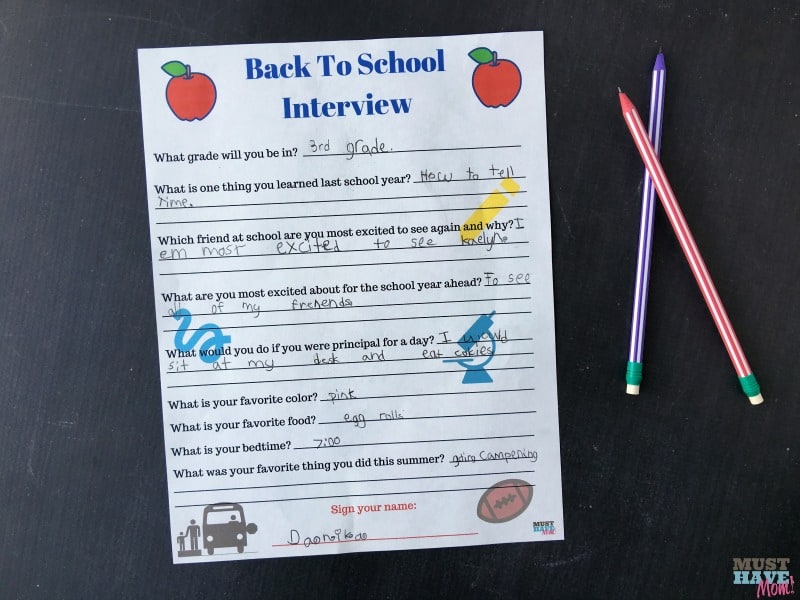 Reading their responses was the best part! One fun question on the back to school interview is "What would you do if you were principal for a day?". Danika's answer, "I would sit at my desk and eat cookies."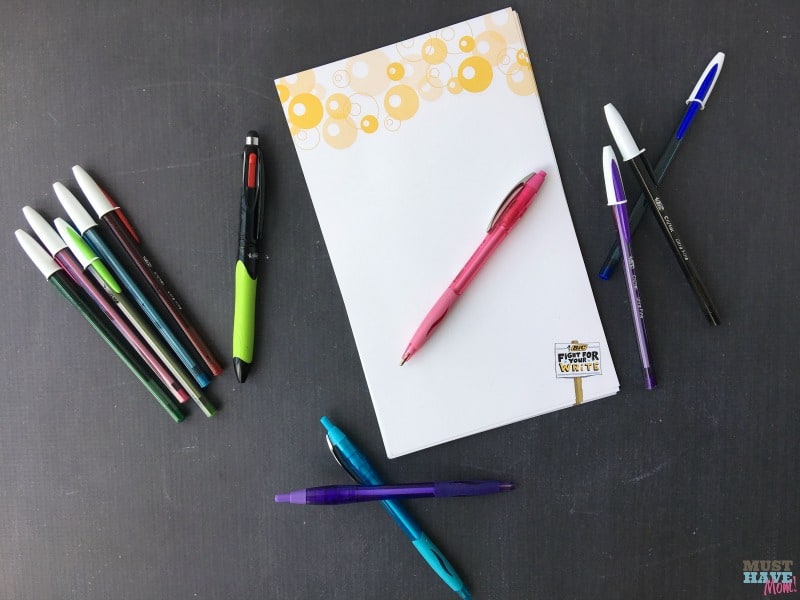 The Bic line of pens is perfect for high schoolers and moms too! With all of the lists I make and calendars I jot notes on, I need these pens! I love the BIC ® 4-Color Stylus and Pen. The BIC ® 4-Color Pen got an upgrade this year with the addition of a lightweight stylus!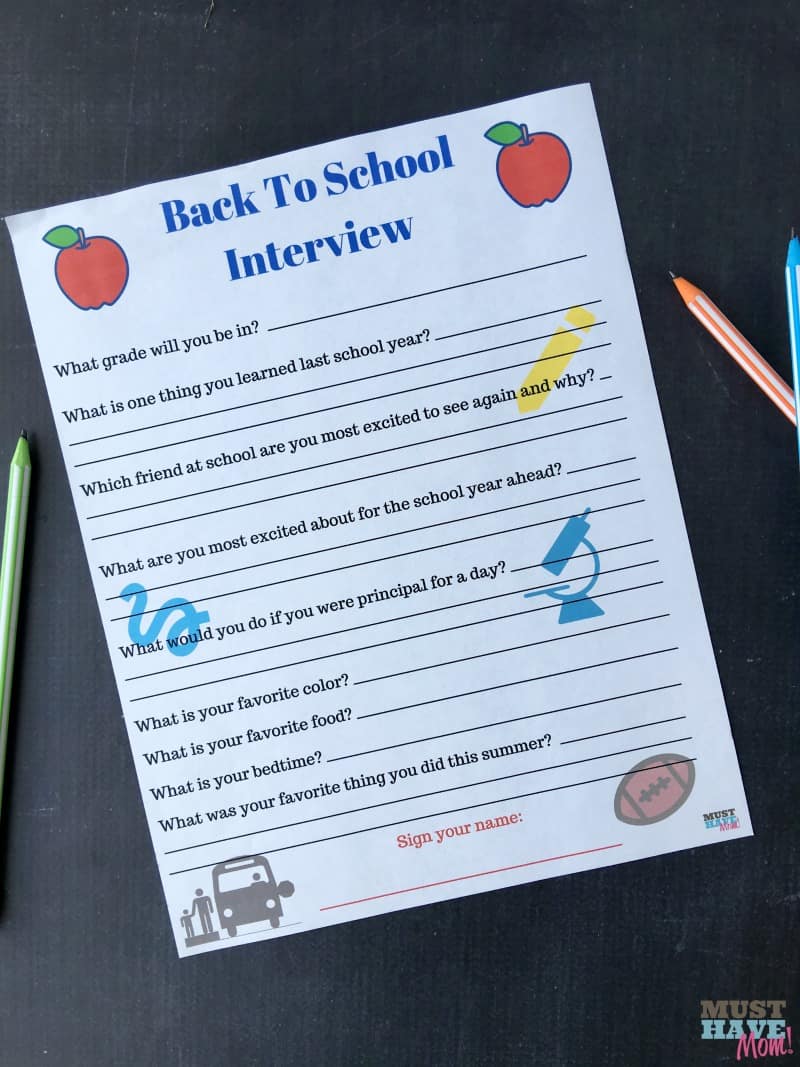 Print off your free back to school interview here!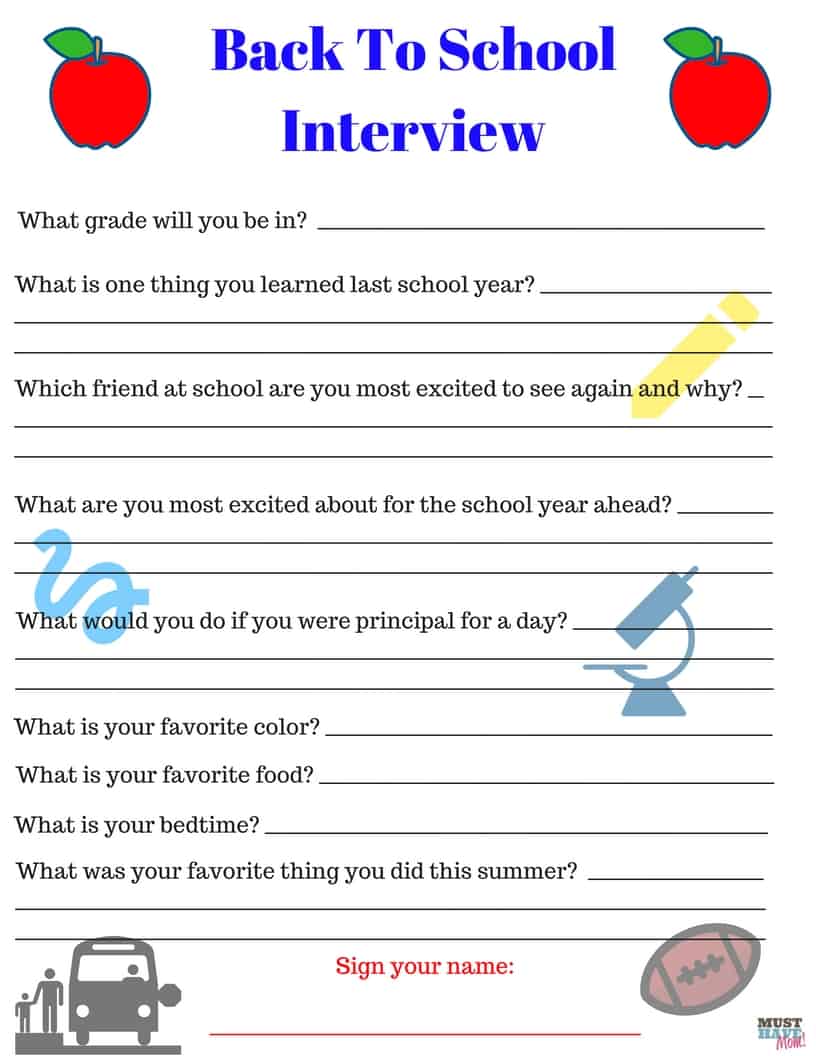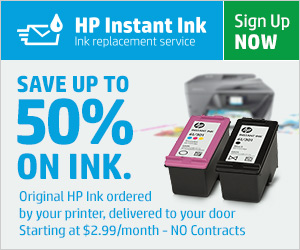 One more tip mommy-to-mommy, if you have a printer and love printing free printables, photos, checklists and more then you definitely need to sign up for HP Instant Ink and save 50% on your printer ink! I have been personally using this service for years and print up to 100 pages a month and never worry about how much ink I am using. When your printer starts running low it automatically orders more ink and it shows up at your door! No postage fees! And with plans starting at just $2.99 you can quit worrying about how much ink you are using and print all the color photos and printables you want! This is the best way to save on printer ink!
Sign up today
and start saving money on your ink.