15 Unconventional Easter Egg Decorating Ideas & Awesome Baskets For The Best Easter Ever!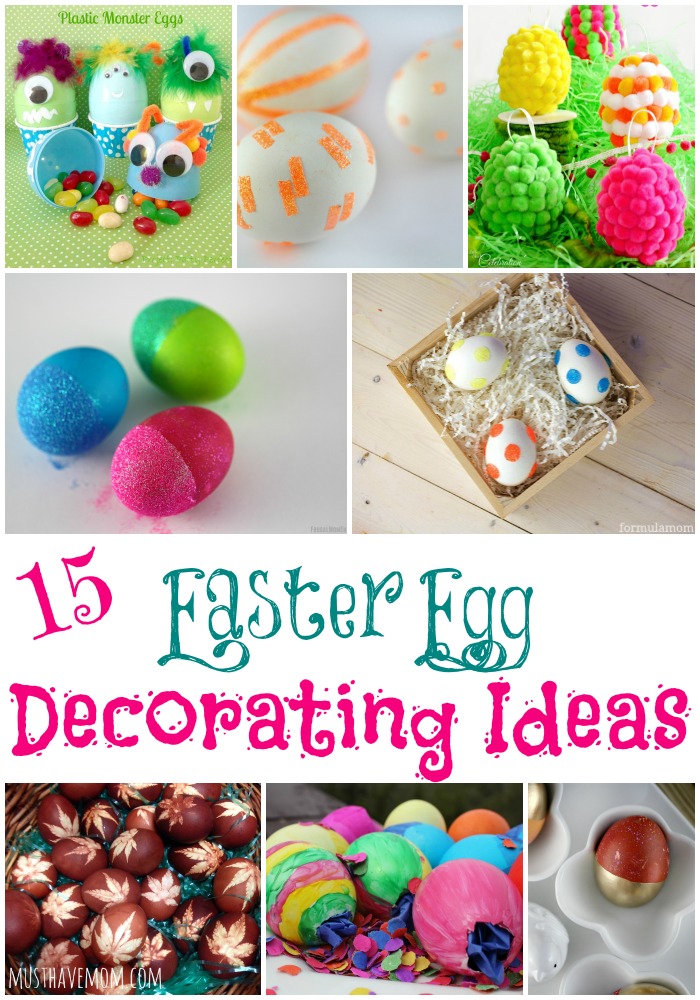 Easter egg decorating is tradition and my kids always look forward to it. Break out of the norm this year and mix it up with some of these super fun unconventional Easter egg decorating ideas from some of my favorite blogs! Whether you are looking for natural Easter egg dyes or dye free egg decorating, there is sure to be something to suit your fancy in this list of 15 egg decorating ideas! Don't forget to be ready for your Easter gathering with the best personalized Easter items and personalized Easter baskets too! I've got all the best ideas here so keep scrolling!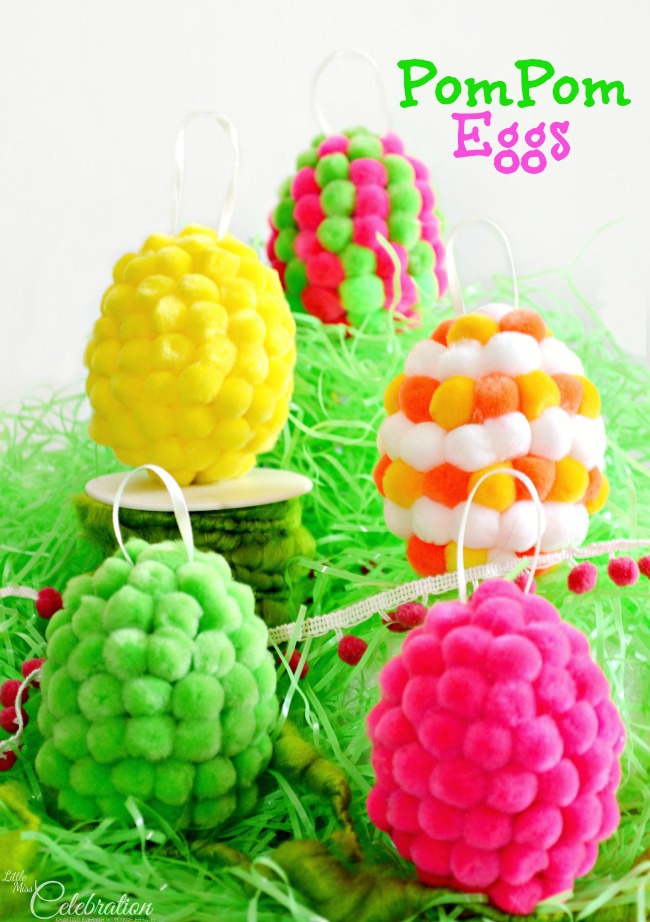 Pom Pom Easter Eggs from
Little Miss Celebration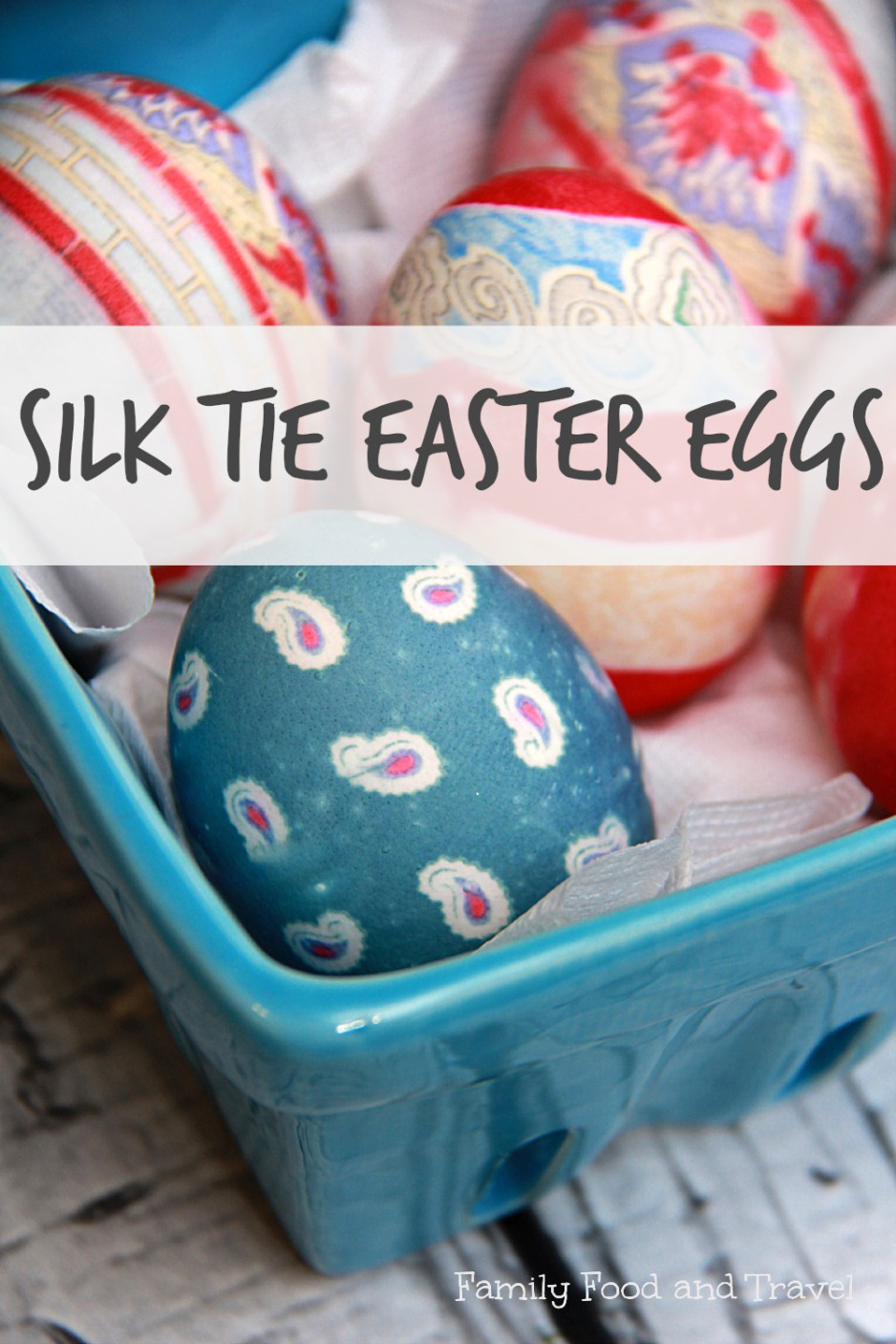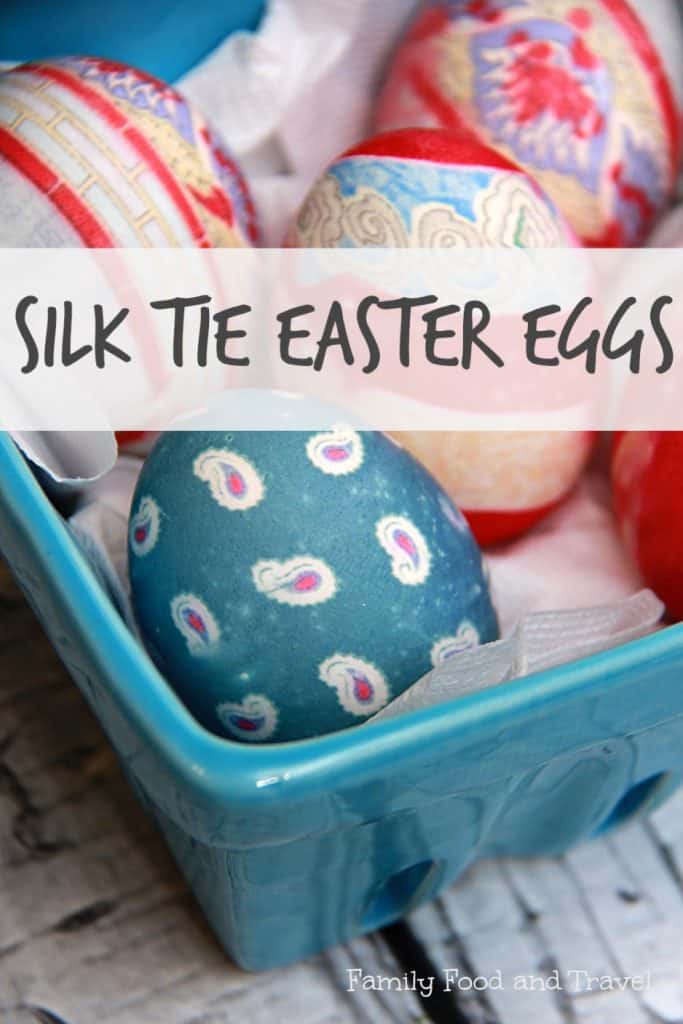 Silk Tie Easter Eggs from
Family Food and Travel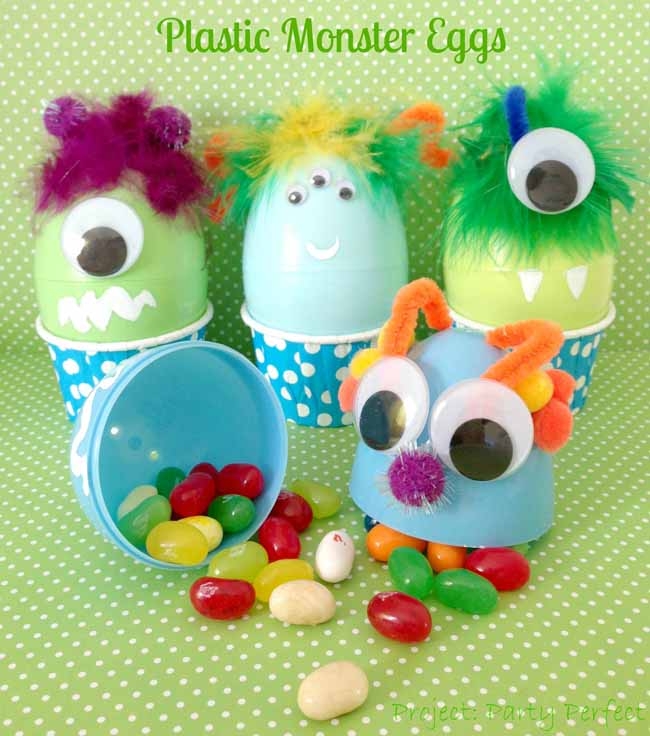 Plastic Monster Easter Eggs from
Spaceships and Laser Beams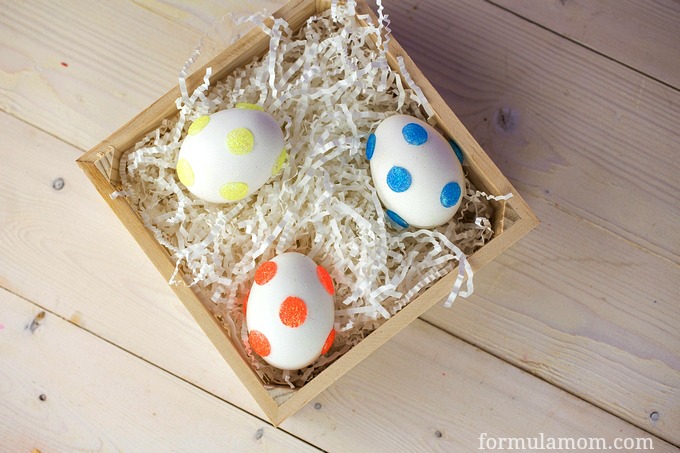 Glitter Polka Dot Easter Eggs from
Formula Mom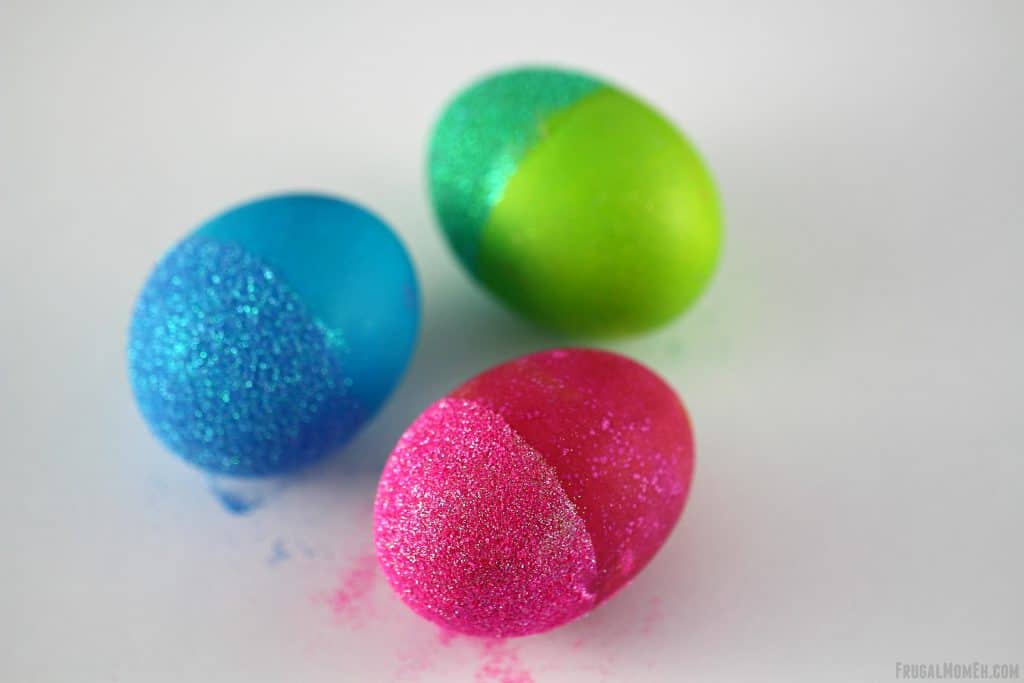 Glitter Dipped Easter Eggs from
Frugal Mom Eh!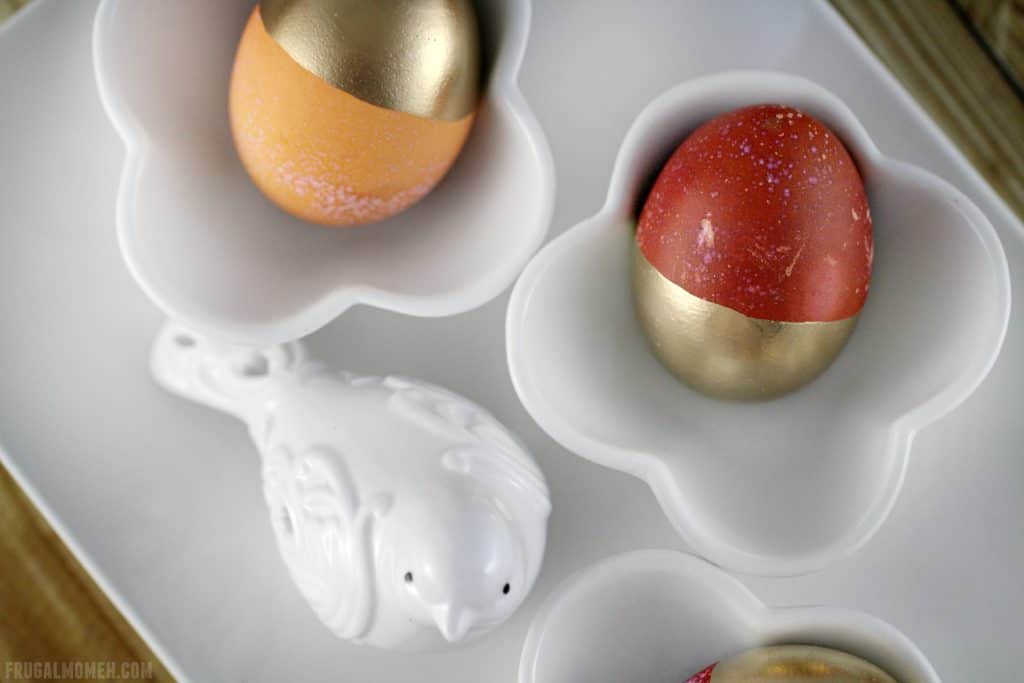 Gold Dipped Easter Eggs from
Frugal Mom Eh
!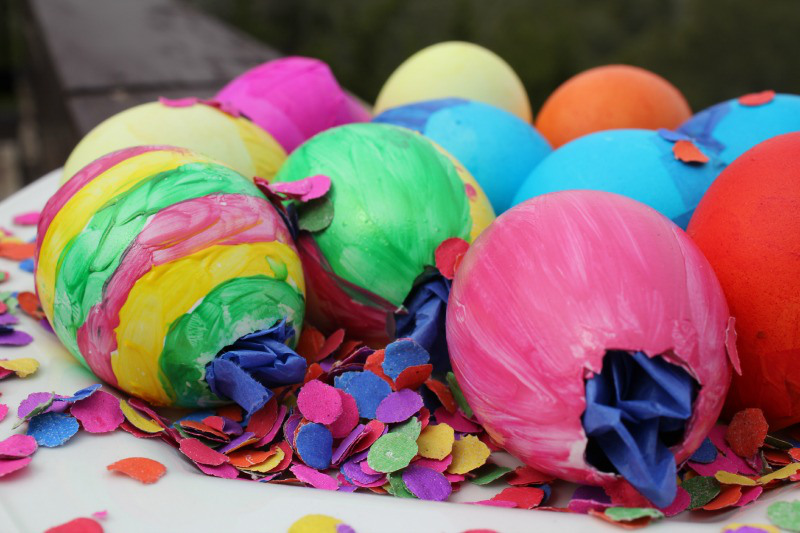 Confetti Easter Eggs from
House of Fauci's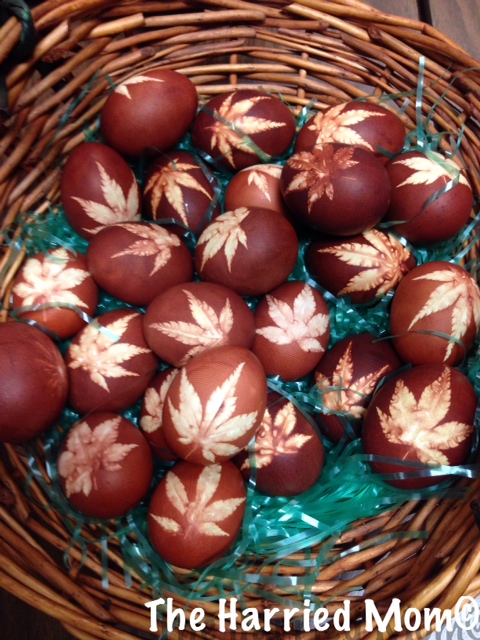 Onion Skin Dyed Easter Eggs from
The Harried Mom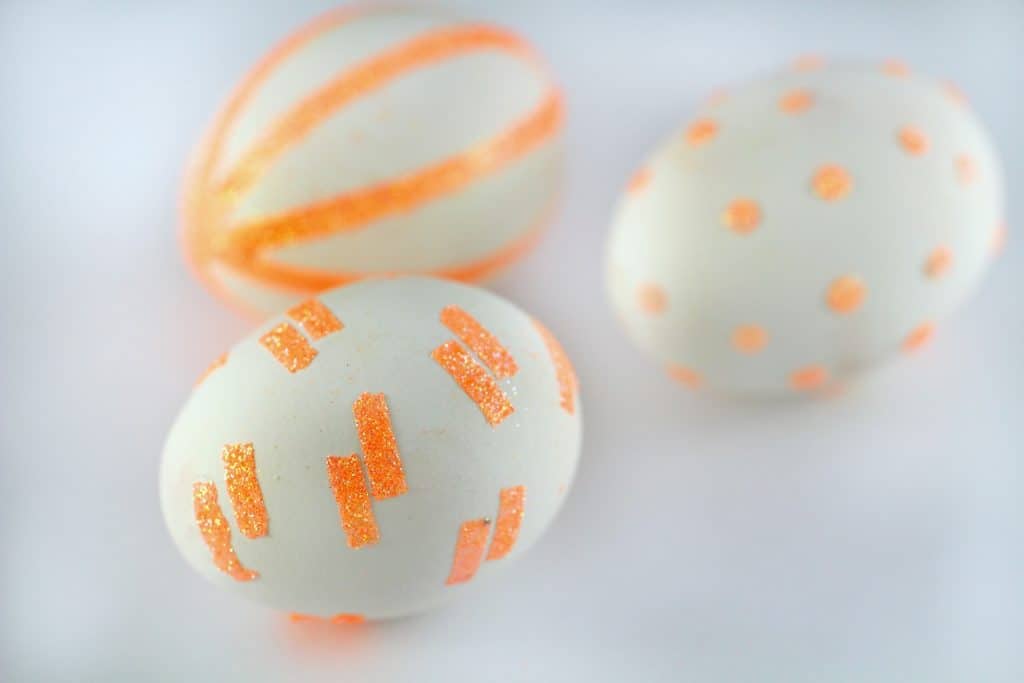 Glitter Pattern Easter Eggs from
Frugal Mom Eh!
Check out these other six Easter egg dying ideas too!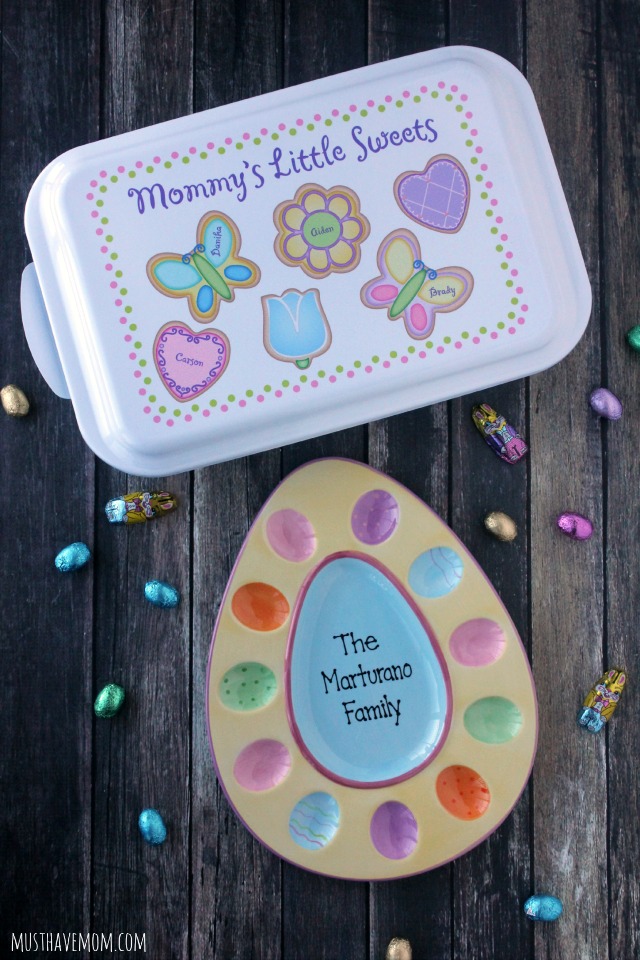 Once you've finished decorating those Easter eggs make sure you have cutest ever personalized egg platter on hand to display them! I love our family egg platter from Personal Creations. Personalized it with your last name. Store your Easter goodies for easy transport inside the Springtime Sweets Baking Pan which is ridiculously cute with all my kids names personalized on it!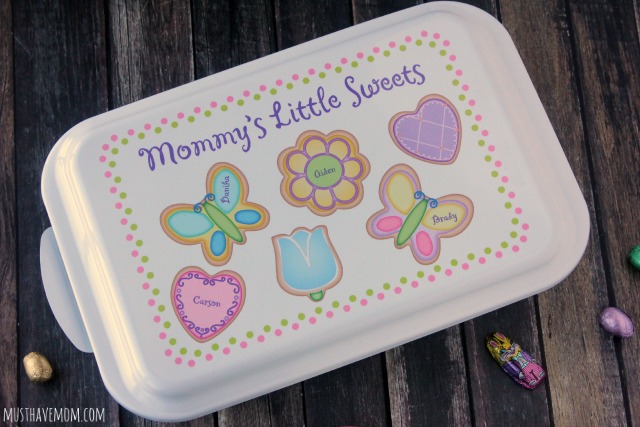 You can do this for yourself and use your children's names to personalize it or make a gift for Grandma and put all the grandkid's names on it! How adorable is that?! You can also transport your Easter eggs inside this. Just line it with bubble wrap and place the eggs inside and put another piece of bubble wrap on top of the eggs.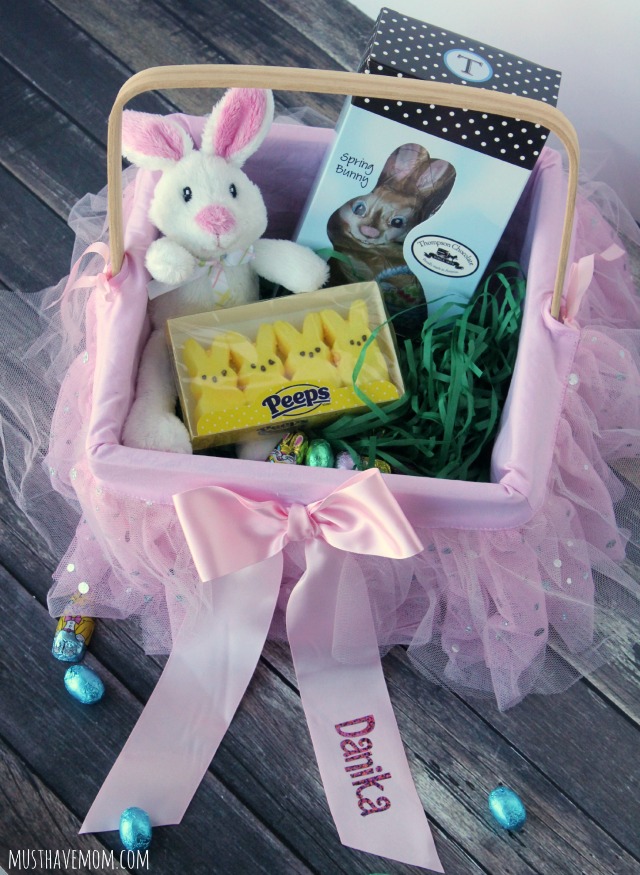 Not only do I love unconventional Easter egg decorating ideas, but I also love unconventional Easter baskets like this Tutu Cute Easter Basket personalized with my daughter's name! The basket comes filled with candy and surrounded in a pink tutu adorned with sliver circles. The bow is personalized with your child's name. My daughter is going to flip out on Easter morning! Any little girl would love this basket.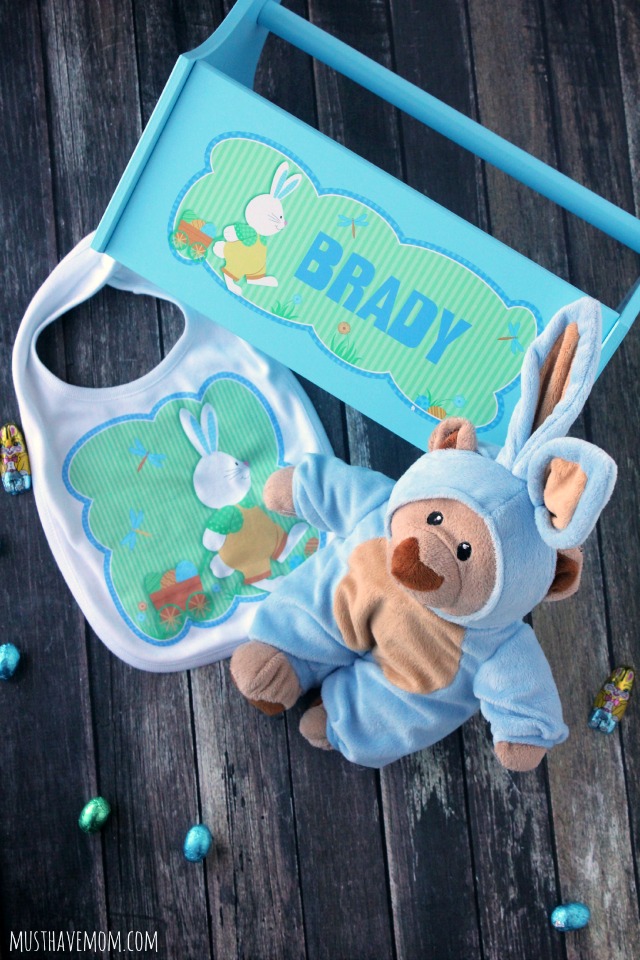 For baby check out this adorable Un-Bearably Cute Easter Caddy I got for Brady! I love that the caddy is something he can use for toys or in the nursery to hold just about anything! The bib is perfect for him to wear at Easter dinner too!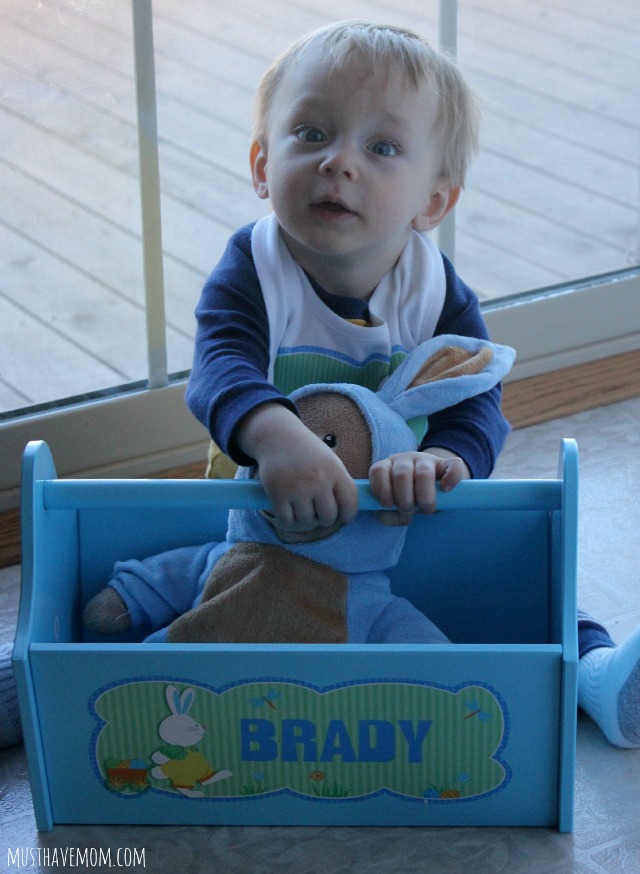 Brady thinks it's great! He loves to put his toys in it and push it around while he crawls around behind it. My three year old, Carson, would rather fill it with his play tools and walk around fixing things. I'm thinking Carson needs one too!
Make this Easter memorable by changing up your regular routine and trying out some of these unconventional ideas!
What is your favorite egg dying idea or Easter basket idea?