Apple Pie Waffles Recipe!
I have been doing an entire week of waffle recipes and now I present to you my personal favorite: Apple Pie Waffles Recipe!! Yum!! These are SO good!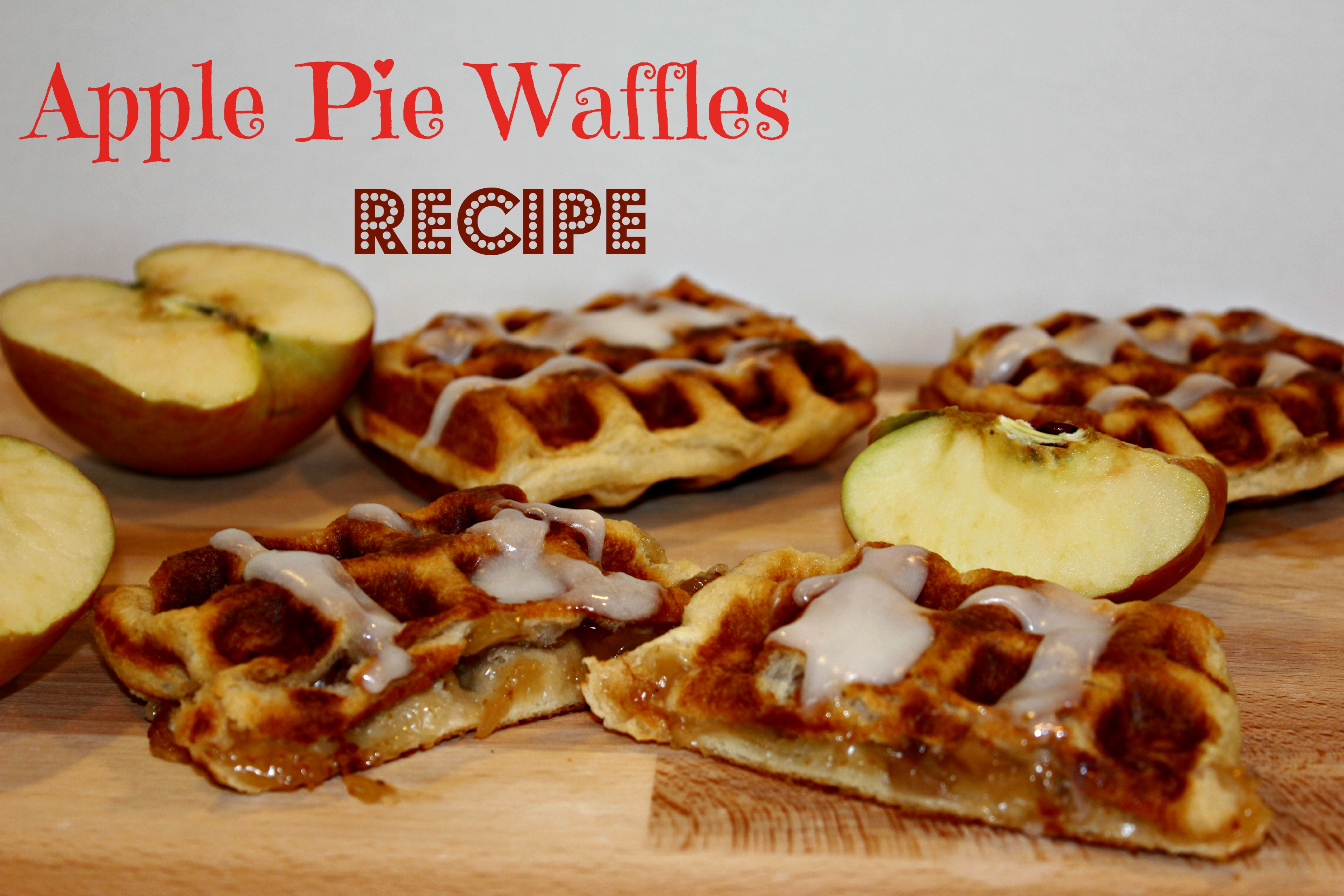 I used my Calphalon Square Waffle Maker to make them. You can do them one of two ways, the easy way or the homemade way 🙂 A package of Pilsbury Apple Turnovers in the dairy section makes these beautiful apple pie waffles. You can also make your own pastry dough from scratch using a turnover dough recipe and make homemade filling. I took the easy way since breakfast around here tends to be crazy and if you are a busy mom like me then you will appreciate how easy and delicious these are!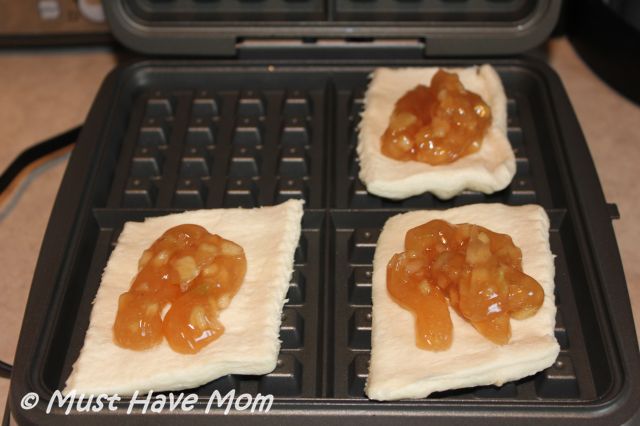 First lay the bottom piece of dough on the waffle iron; one per square. Top with filling and top with top dough piece pushing down the edges to help it seal. Then close the lid and set the dial to dark.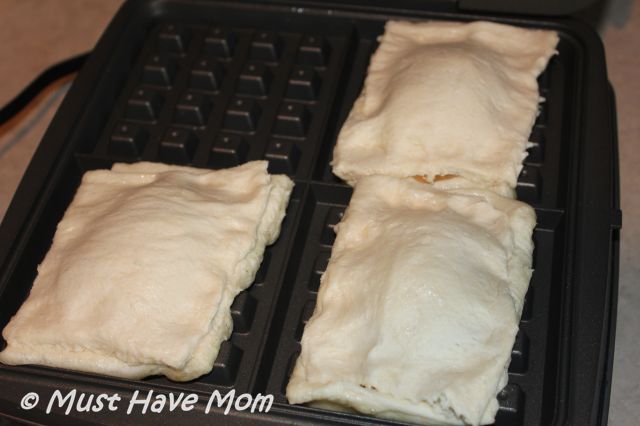 My Calphalon waffle maker has a no peek temp setting so I can set it to dark and they are done when it dings! If your waffle maker doesn't have this feature you will need to peek at them until done!
Drizzle with icing when they come out hot. When you cut into the middle you reveal the yummy pie filling! These are SO good! My whole family devoured them! I'm lucky I got any pictures before they were all gone!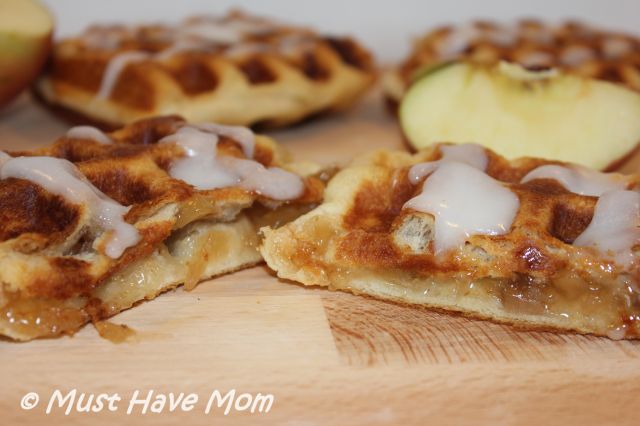 Print Apple Pie Waffles Recipe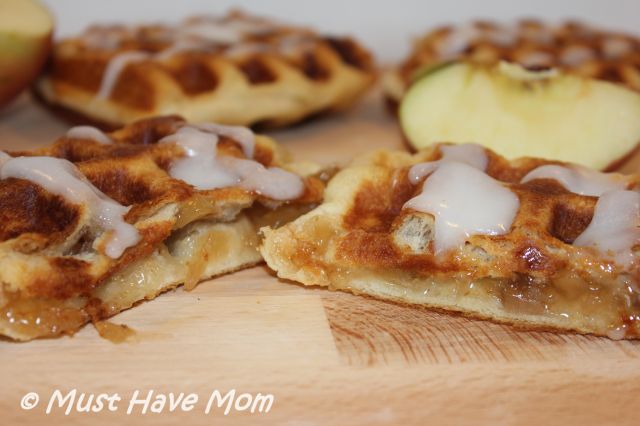 Apple Pie Waffles
These quick and easy apple pie waffles use store bought ingredients and transform them, but feel free to use your favorite recipe to make them from scratch!
Ingredients
1

pkg

turnover pastry dough

in the refrigerated section

1

can

apple pie filling
For The Icing
1

cup

powdered sugar

2-3

tbsp

milk

1/2

tsp

vanilla extract
Instructions
Seperate the turnover pastry dough into squares or rectangles and place on on each waffle maker section. Fill the center with apple pie filling. Cover the square with a second square of pastry dough.

Set waffle maker to "dark" setting and close lid. Remove when golden brown and cooked through.

In a small bowl, mix together powdered sugar, milk and vanilla extract until runny. Drizzle over the top of apple pie waffles. Serve immediately.
You May Also Like…
Homemade Pancake and Waffle Mix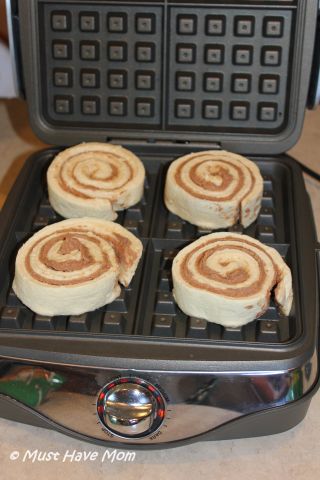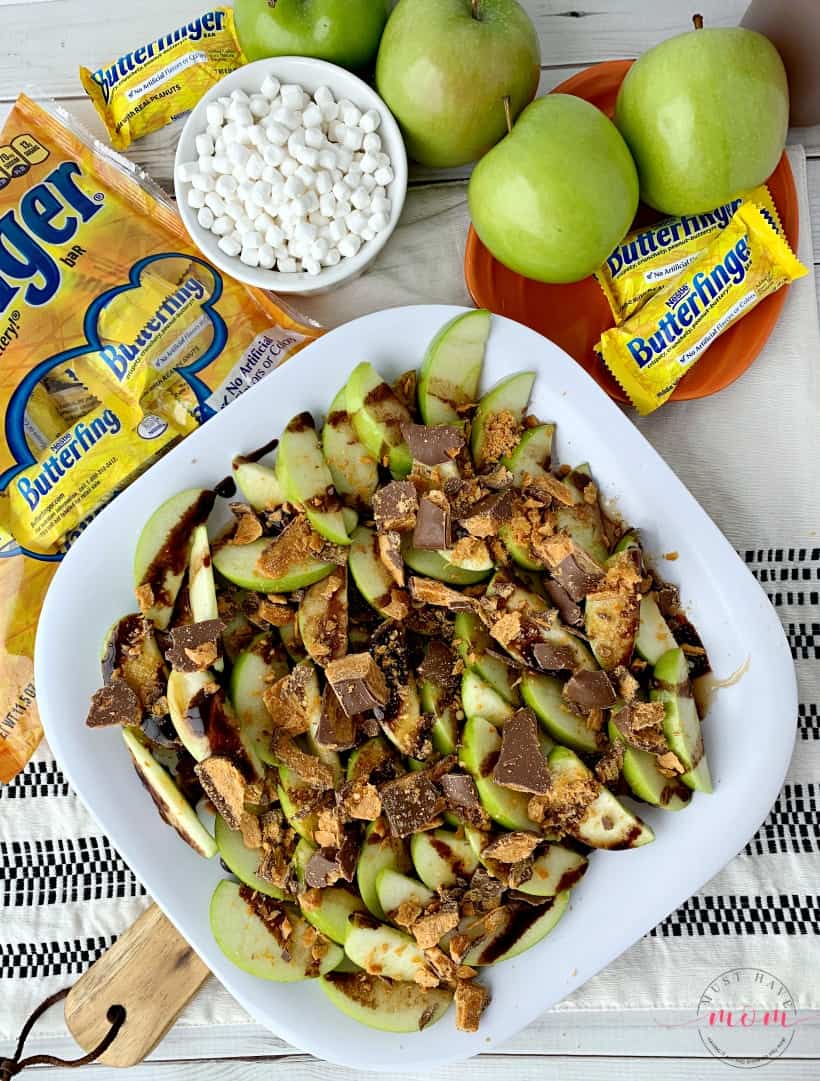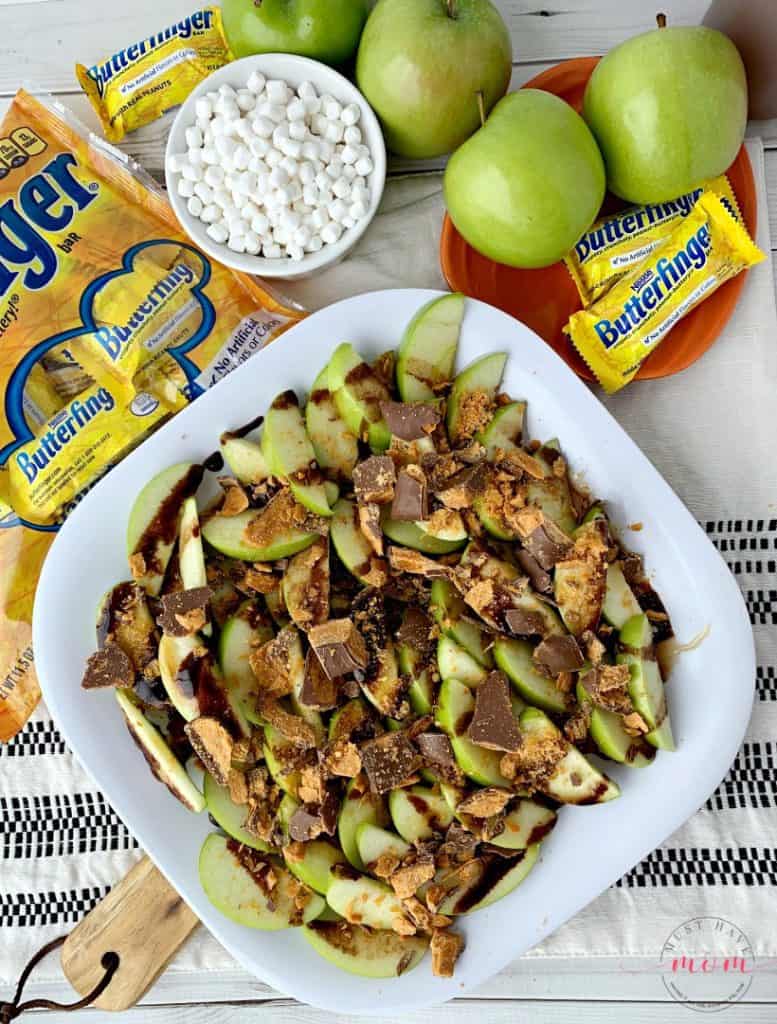 Butterfinger Caramel Apple Nachos