And Baby Makes 4! That's Right We Are Expecting Baby #4!!! And Why We Decided To Have Another Baby…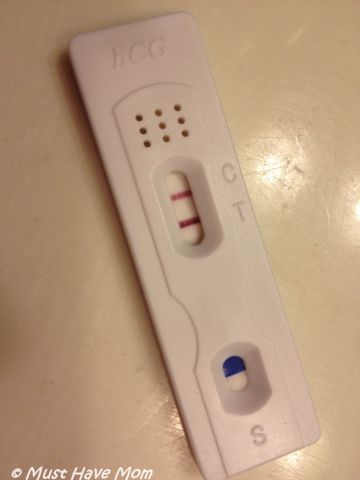 I am beyond thrilled to announce that we are expecting baby #4! If you follow me on Facebook you already heard the news awhile ago but I am excited to officially share it here!
When my husband and I got married he wanted two children and I wanted five. We ended up meeting in the middle at three and my husband was happy with three. Having three kids ages 5 and under is BUSY! He was ready to be done having children and despite the fact that I wanted another, I made my peace with being done and I was okay with it. I certainly didn't want another baby if my husband wasn't ready for one.
After settling on being done having kids my husband was wanting to go in and get a vasectomy. I told him I wasn't ready to do anything permanent and I was on hormones in order to stop my ovulation due to other health issues so the risk of getting pregnant was slim to none. He was just fine with putting it off and I was adamant that I wasn't going to do anything like tying my tubes.
As we went on with life my husband dropped a surprising statement on me one morning. He went into Carson's room (our youngest child) and came out with him that morning. He sat down at the breakfast table and said, "Let's have one more.". I honestly didn't believe he was really saying that and I told him he was just having a moment and would change his mind. He insisted that he really did want one more and wanted a big family. He comes from a line of Italians that tend to have large families and he liked the idea of having that ourselves. I still thought he would change his mind and I made him wait at least a month before we decided to start trying. I took no convincing and I was thrilled to have one more baby. I had longed for one and my husband didn't want me to feel that I had always missed out on having that child.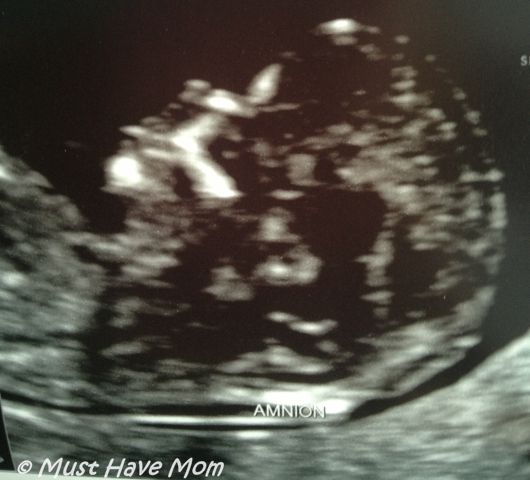 Our kids are elated that we are expecting! I am 14 weeks pregnant and due February 18th. I couldn't be more excited! The first 12 weeks were rough and I had a lot of morning sickness. There was a lot of cereal served in my house for those 12 weeks! That was all I could stand to eat. My three safe foods seemed to be cereal, apples and milkshakes. Everything else sounded disgusting. I am now happy to be eating normally again and my husband is thrilled to be eating home cooked meals again!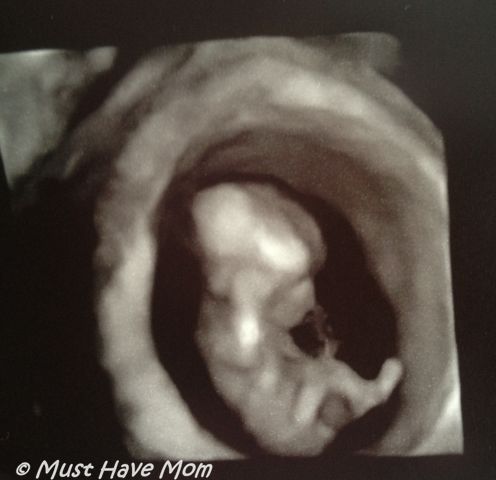 Our baby is beautiful and our kids even got to come along to the ultrasound and get a peek in my belly. They thought it was amazing and I was amazed at how well they were able to pick out the baby's anatomy on the ultrasound.
At the end of the month I will be going to my favorite ultrasound facility in Minnesota, Enlightened 4D Imaging Bloomington, Minnesota. While my doctor's office gave us a little peek at the 3D ultrasound (this was actually the first time they did this!), it was short lived and we didn't get to see it for long. The staff at Enlightened 4D Imaging has always been so warm and welcoming to us and they give you an amazing look into the womb. I can't wait! We are hoping to find out gender on that scan too so stay tuned!
So you know what this means…There will be a big baby shower event coming up! If you are pregnant or have a little one then you'll want to stay tuned for all of my baby registry must haves. Of course since we were "done" having kids I already got rid of all of my baby stuff and I'll be starting from scratch! I'm going to share what the best products are to have on hand for baby. After this many kids I have a great handle on what works and what doesn't!
I'll be posting weekly belly pictures soon, as my belly is already showing! I guess that's what happens with baby #4!