Cinnamon Roll Waffles Recipe!
This is one of my favorite, EASY recipes to make for breakfast in the morning. It's quick, minimal cleanup and the family loves it. Cinnamon Roll Waffles. Need I say more? They are amazing and totally easy! Okay, now on to the cinnamon roll waffles recipe 🙂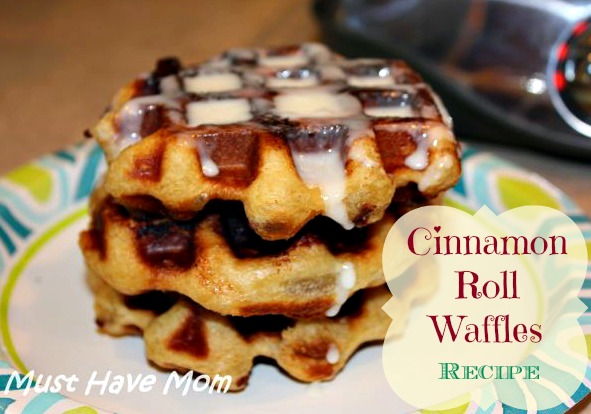 All you have to do to make amazing cinnamon rolls on your waffle maker is buy a package of the Grands Cinnamon Rolls (Grands Carmel Rolls also work great). Heat up your waffle maker. I use the Calphalon Square No Peek Waffle Maker and LOVE it! Set the dial to the darkest setting (you want your cinnamon rolls to be cooked all the way through).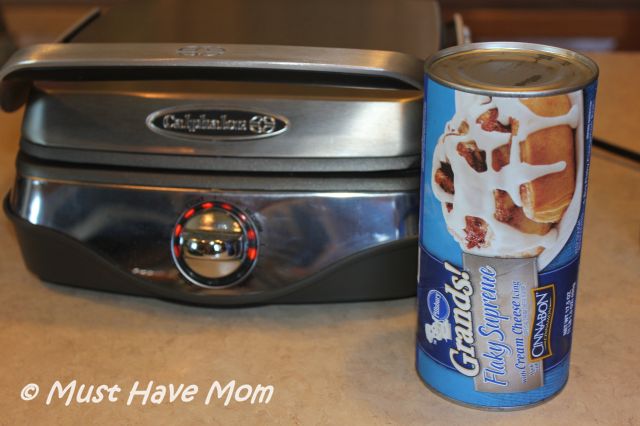 Once the waffle maker is heated up place a single cinnamon roll on each section of the waffle maker. My Calphalon waffle maker makes 4 waffles so I do 4 cinnamon rolls at a time.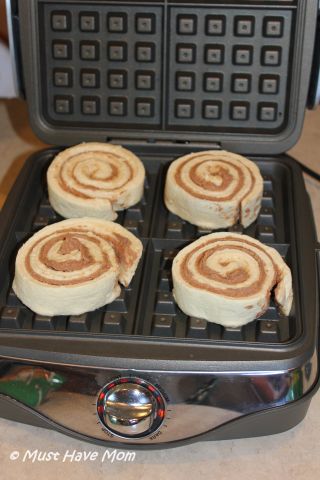 Close the lid and wait until your darkness indicator chimes. If you don't have a "no peek" waffle maker with an indicator then you will have to keep checking on them. Cooking times will vary based on your waffle maker. Mine takes maybe ten minutes or less and they are done. Be sure they are cooked all the way through.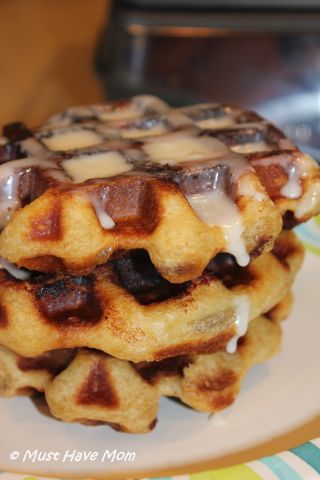 Top with icing and enjoy!
These are SO incredibly easy and a fun spin on waffles!
Stay tuned this week as I am dedicating this entire week to waffles!
You may also like:
Make ahead pancake and waffle mix recipe
Calphalon Square No Peek Waflle Maker & Round No Peek Waffle Maker Review & GIVEAWAY!
Like this post? Pin it, share it, tweet it! 🙂