A Guide To Feeding Baby Solids: When, What & How Much?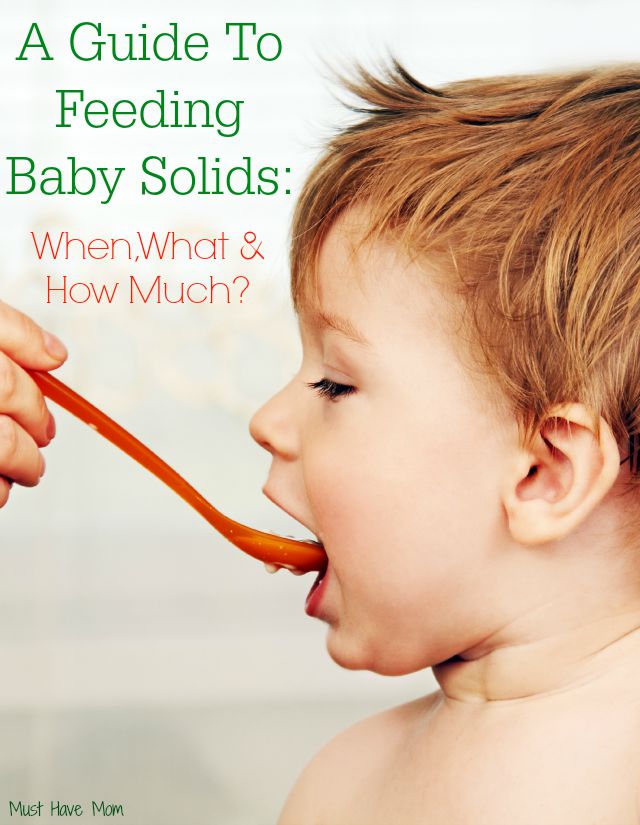 Babies don't come with an instruction book and oftentimes parents find themselves faced with new stages and challenges. There isn't any one way to do things and navigating parenting can be challenging when all we desire is to do the best for our babies. Introducing solid foods to our babies is a big milestone and if you do a quick search for when to introduce solid foods to baby, you'll find a lot of conflicting information. There is no set-in-stone recommendation and the debate and struggle is real.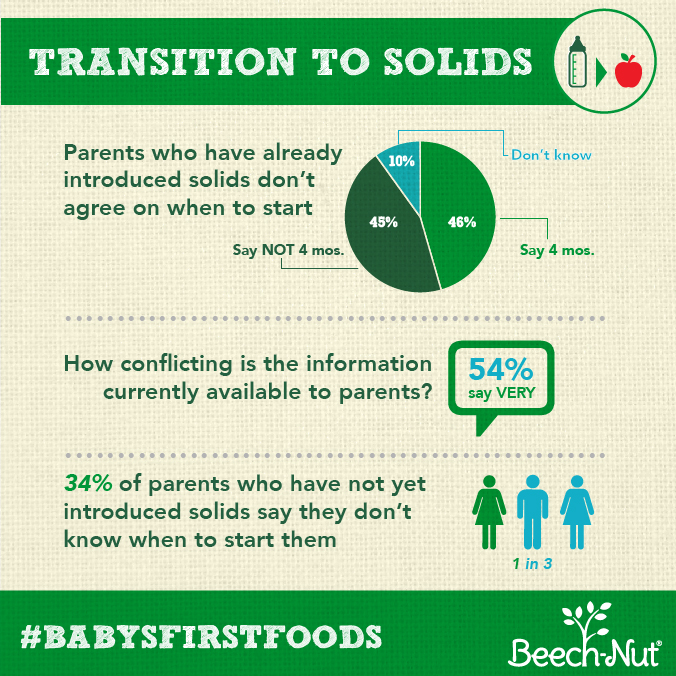 Beech-Nut recognizes that one key area parents are left scratching their heads is infant nutrition, specifically the transition from breast milk or formula to solid foods. It is no wonder parents are struggling when the Dietary Guidelines Advisory Committee for the USDA does not currently have guidelines for infants under 2. Without a set standard, parents turn to the Internet, friends and family, and find many contradicting opinions. Of 200 parents polled by Beech-Nut, 54 percent of parents say that the nutritional information currently available is very conflicting.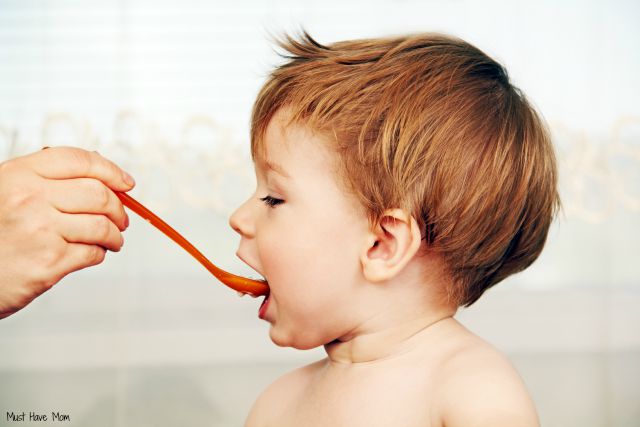 The survey also found that 94 percent of parents believe introducing their infant to a variety of vegetables will help them make healthy choices as an adult, yet 48 percent of parents wish their infants ate more vegetables. How can you encourage your baby to eat more vegetables when they don't seem to like them?
Beech-Nut, together with Pediatric Nutrition Specialist Nicole Silber, RD, CSP, CDN, is creating Beech-Nut's Guide to What Baby Eats Now on its new blog to help parents navigate the what, when and how questions that come along with feeding baby solids. This is an invaluable resource to parents who are looking for answers to the many questions that come along with introducing your baby to solid food.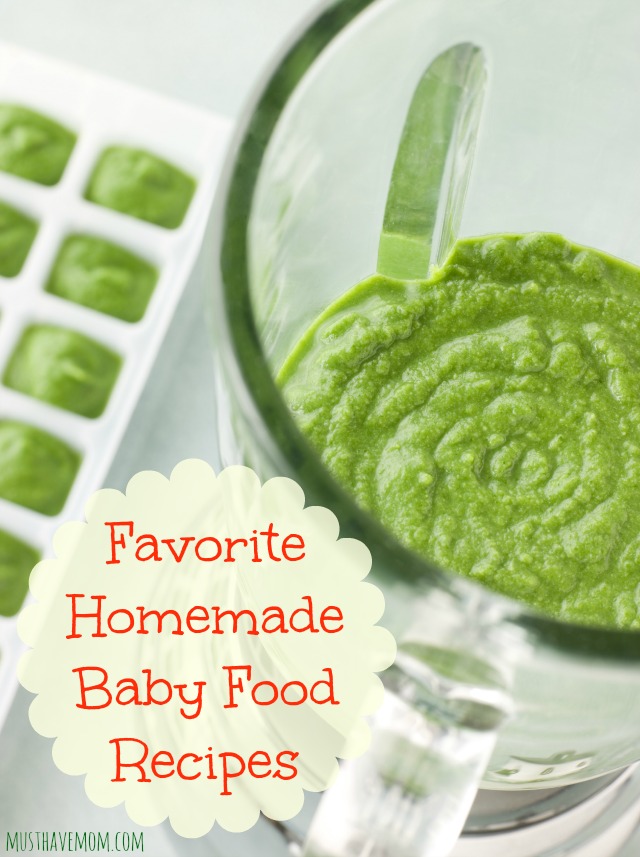 No matter how you are planning to feed your baby solids, whether you plan to make homemade food as much as possible, or you plan to buy it all, Beech-Nut's blog is for you! They also offer recipes in it! I have some of our favorite homemade baby food recipes on my site as well. I enjoyed making my babies some homemade baby food, but I also found it very necessary to have jarred baby food on hand for those nights I didn't have extra time or for when we were away from home.
After having four kids I can honestly tell you that I did something different with each one of them. My first baby was introduced to solids at 4 months old and I made all of her food homemade. My second, third and fourth babies were a combination of delaying solids until 6 months and various food prep methods. I found that the more children I had, the less time I had in the kitchen to make homemade baby food.
I trust Beech-Nut to hold their baby food up to the same standards as the food that comes out of my kitchen. They use only the ingredients you would expect to find in your baby's food and nothing else! Check the label and you'll be surprised to find that it's the same as what you'd make yourself. No added anything!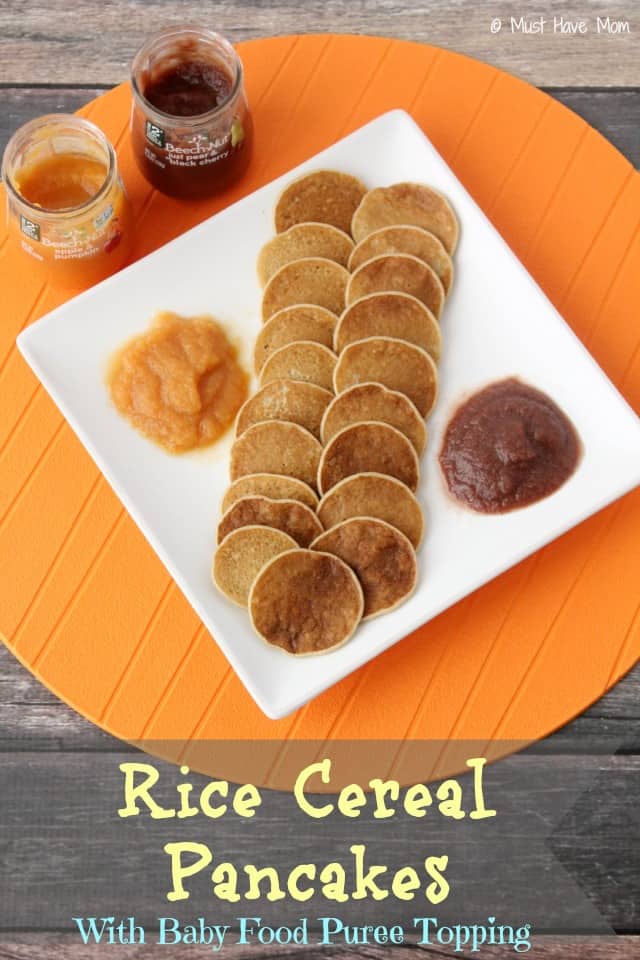 You'll also want to check out my rice cereal pancakes recipe with baby food puree topping. They are a yummy treat for toddlers learning to handle more textures, but still needing the nutrition of rice cereal and baby food.
Whether you are wondering how to get your baby to eat more veggies, or what superfoods you can incorporate in their diet, these questions and many others are covered in Beech-Nut's Guide To What Baby Eats Now so be sure to check it out!
What struggles did you find to be most challenging when it came to feeding baby solids?