An Open Letter To All Pregnant Women: You Can Do Without All The Stuff + Unconventional Baby Gifts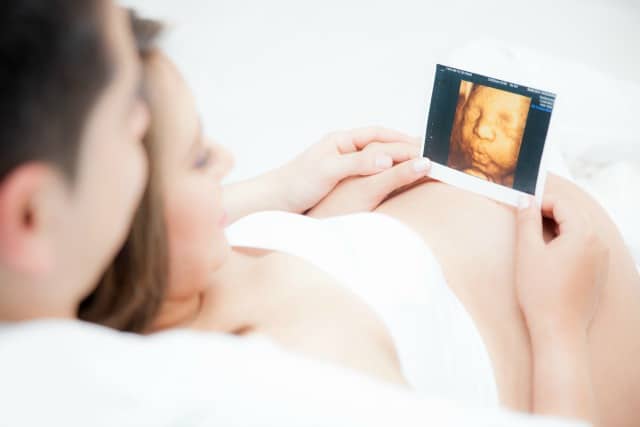 Having a baby is a joyous occasion. It is one that you have nine months to prepare for (ten months if you're really counting) and it can be so overwhelming. Welcoming a new life into the world is a monumental occasion and one that deserves a proper welcome. With all of the decisions that you are facing as a soon to be mommy there can be a sense of urgency to do everything right. Often times this leads to buying every possible baby device and apparatus known to man just in case your baby might need it. As a mom to four children I feel the need to tell every pregnant mom out there that you don't need all the stuff!
There are new baby products hitting the market every day and it can begin to feel like a rat race to have every "must have" baby product or "cure" for colic and fussy babies. Before you hit the ground running and join in on the rat race I'd love to save you a bit of your sanity (and money!).
You do not need every baby product out there. You do not need ten of everything either. As a new mom I made the mistake of buying so many things that my baby never even used. Take the time to get to known your baby before investing in things that your baby may not even like. Don't make the mistake of buying ten swaddling blankets only to find out your baby hates being swaddled. Don't buy a swing, a bouncer and a mamaRoo only to find out that your baby prefers the bassinet. Get to know your new little bundle of joy and buy minimally before he or she arrives. Get what you need like clothing, hats, blankets, bottles, and a crib. There are plenty of things you need. Wait to buy your wants until you know your baby.
Instead of spending your days cleaning and organizing and trying to fit every possible piece of baby gear neatly into your home, you will enjoy the serenity of a less cluttered home. Sure, kids still require a LOT of stuff but cutting down on the extra clutter will leave you with a more peaceful mind.
Indulge your desire to nest before baby's arrival by washing his or her clothes and tucking them neatly into their drawers. Get the crib or bassinet ready for their arrival. Ensure that you have all the necessary items for basic needs which include diapers, wipes, bottles or breastfeeding supplies, a safe place to sleep, and a car seat.
When registering for your baby shower be thoughtful about what you are adding and think ahead. Don't only think of what baby immediately needs but also think of what you'll need once they outgrow those items. Be mindful of how much space you actually have and what you truly need and what will just end up being clutter that you stub your toe on in the middle of the night.
Don't get caught up in thinking that your baby needs all the stuff to be happy or well taken care of. The love you give your baby is more than enough. If you learn this early on then you won't find yourself working and working to buy your kids more stuff. You will have learned the all important lesson that many parents miss. Your time and love are the best gifts you can give your kids and the only thing they truly need.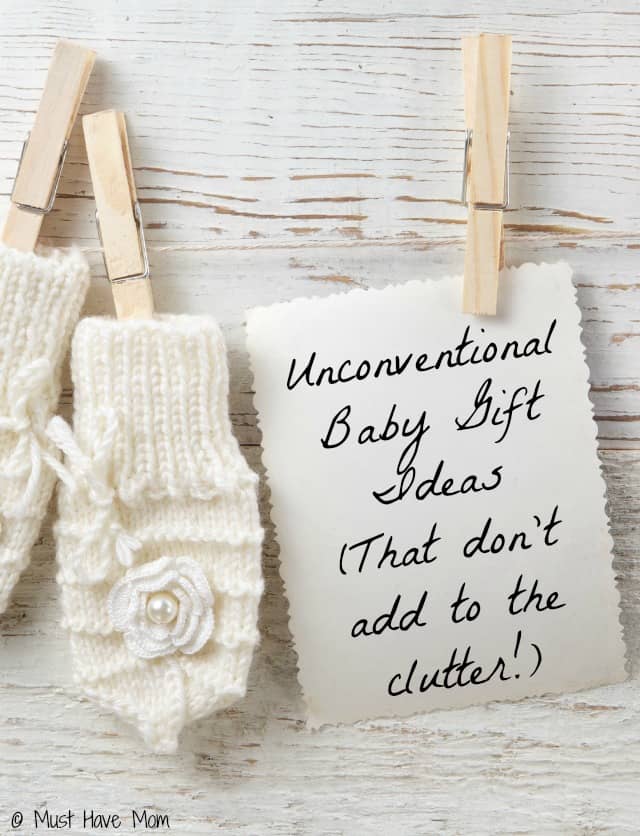 Have thoughtful friends and family that want to get you something? I love these unconventional baby gifts that are so helpful and don't add to the clutter!
Netflix subscription for those middle of the night feedings
Baby scrapbook with pre-made pages which only require a photo to be inserted
Homemade meal delivered to the new mom's house (use throw away pans so she doesn't have to wash dishes after!)
Restaurant gift card so Dad can pick up takeout and bring it home to the new mom and baby
Cleaning service gift card
Newborn photo session
Freezer meals so the new family can make dinner anytime
Handmade blankets or booties are always meaningful
A Month supply of paper plates, utensils and cups. No new mom should have to do dishes.
Sleep! Watch baby while mama naps or stay overnight and pull night duty so mom can get some rest
College Fund: Set up a fund to get baby off to the right start!
Most importantly be thoughtful with your gift. It is truly the thought that counts and what that really means is that you've thought of what the recipient wants and not want you want to give them. Make it useful!
I'm proud to be a part of the Sisterhood of Motherhood where moms unite instead of tearing one another down in judgement. Join the movement and let's change the tone of motherhood.
Like what you read? Share this post on Facebook or pin it!
Similac partnered with bloggers such as me for its Sisterhood of Motherhood Program. As part of this program, I received compensation for my time. Similac believes that consumers and bloggers are free to form their own opinions and share them in their own words. Similac's policies align with WOMMA Ethics Code, Federal Trade Commission (FTC) guidelines and social media engagement recommendations.