5 Spring Activities For Toddlers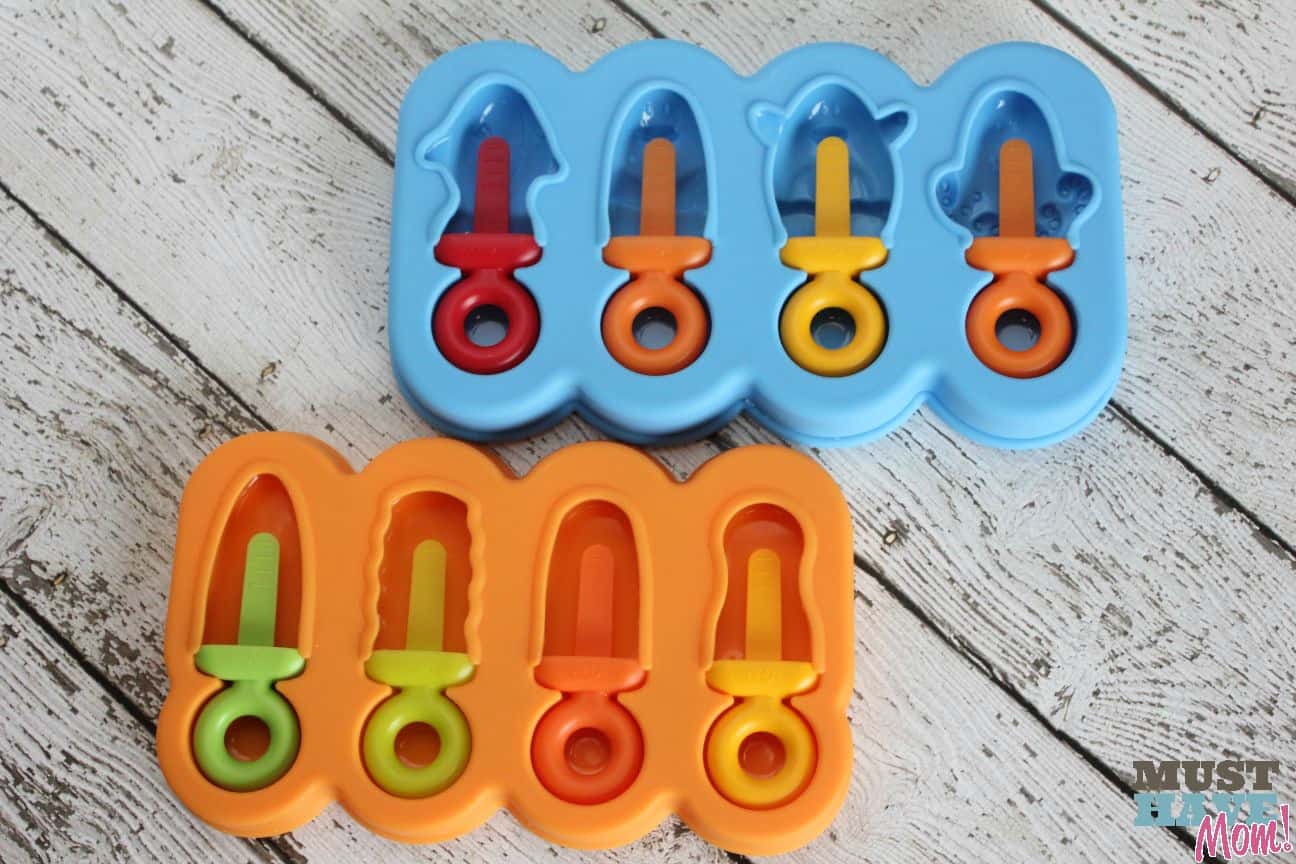 I'm so excited that it's finally Spring and while it doesn't feel like Spring yet here in Minnesota (we had snow flurries yesterday!!!), I'm getting in the mood with fun activities for Spring! Here are 5 Spring Activities For Toddlers to get you thinking!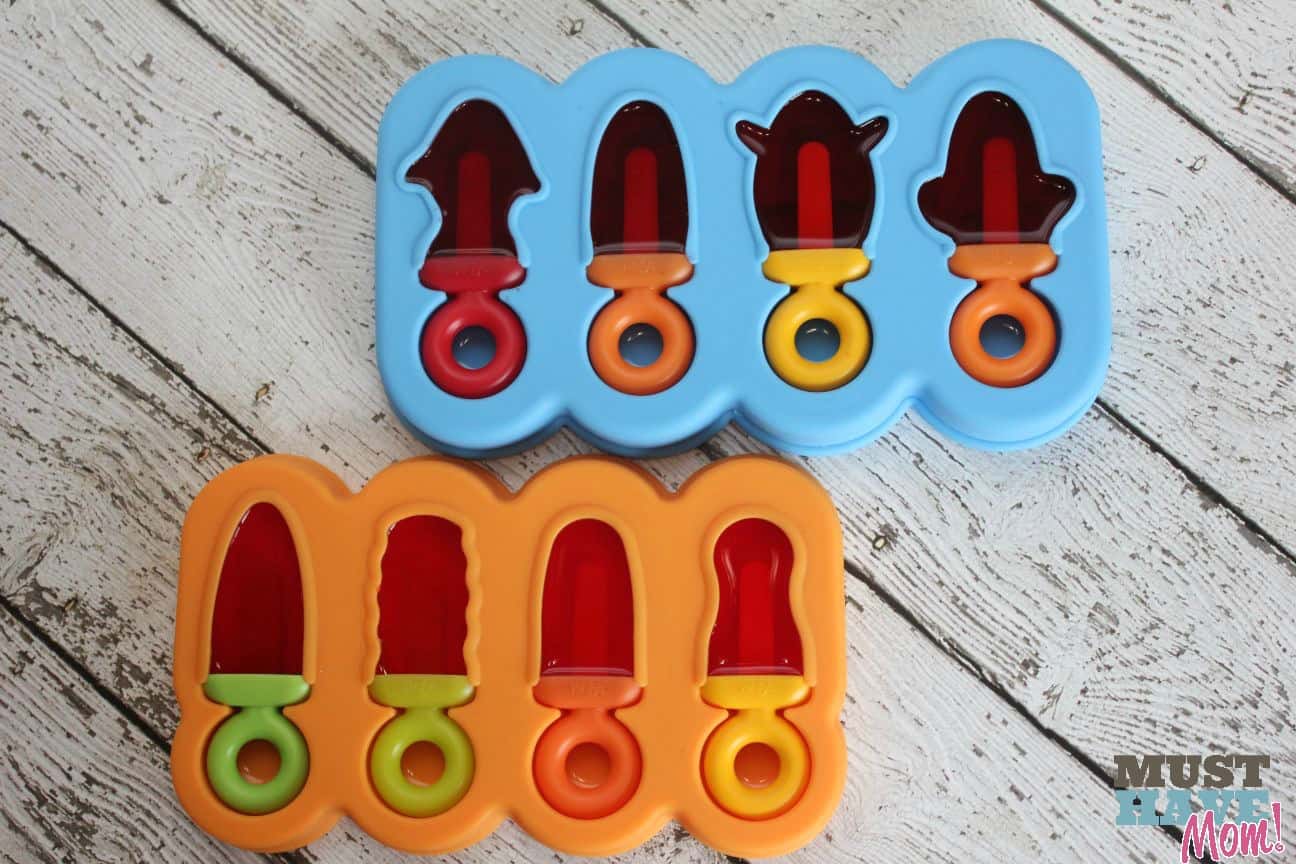 1.) Make popsicles! I love these fun popsicle molds from HABA. They make fun shapes and have a handle that is easy for the kids to hold on to. I used them to make my favorite Jello popsicles recipe from when I was a kid. My mom used to make them and now I am making those memories with my kids and will eventually pass down the recipe to them 🙂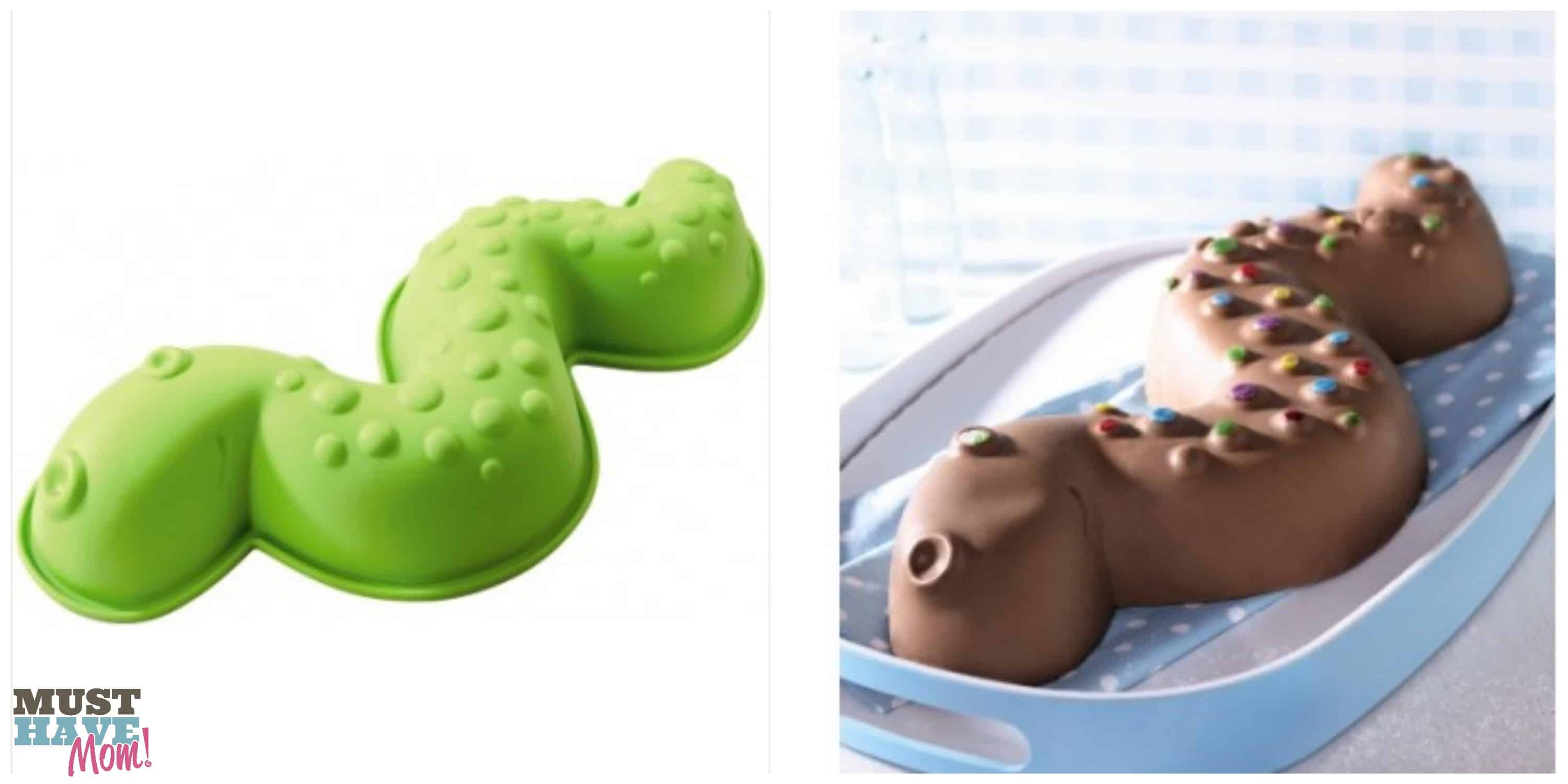 2.) Have a Garden Party and make a caterpillar cake to go with it! I have a fun Garden Party Play Date planned for Danika and her girlfriends in June. I'll be making this fun cake and hosting an entire garden party themed playdate. The HABA Jungle Snake cake mold can also be used to make something frozen or even molded Jello. The ideas are endless. Their Summer Flower mold would be perfect for a garden party too! Plant flowers, paint nails and eat treats!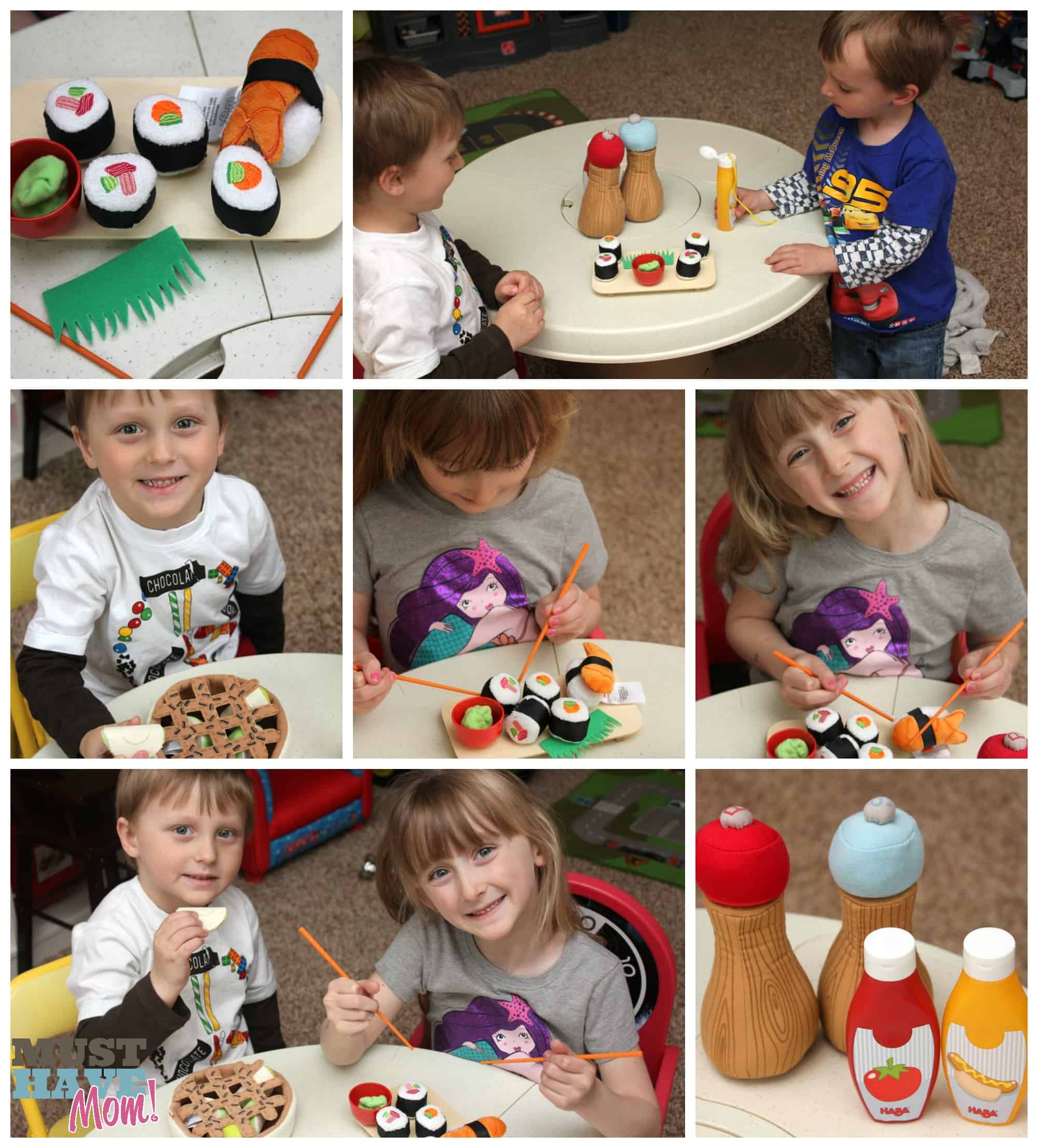 3.) Play restaurant! I used to love playing restaurant as a child. I would make my own menus, money and set up a real looking restaurant. My kids LOVE to do this! I love using felt food because it looks so real and allows the kids to put it together and take it apart. For our restaurant we used the HABA Biofino Apple Pie, Sushi Set, Ketchup and Mustard and Salt and Pepper. The Salt and Pepper grinders actually have tops that turn and make the grinding noise which my kids love! It's just like mom and dad do 🙂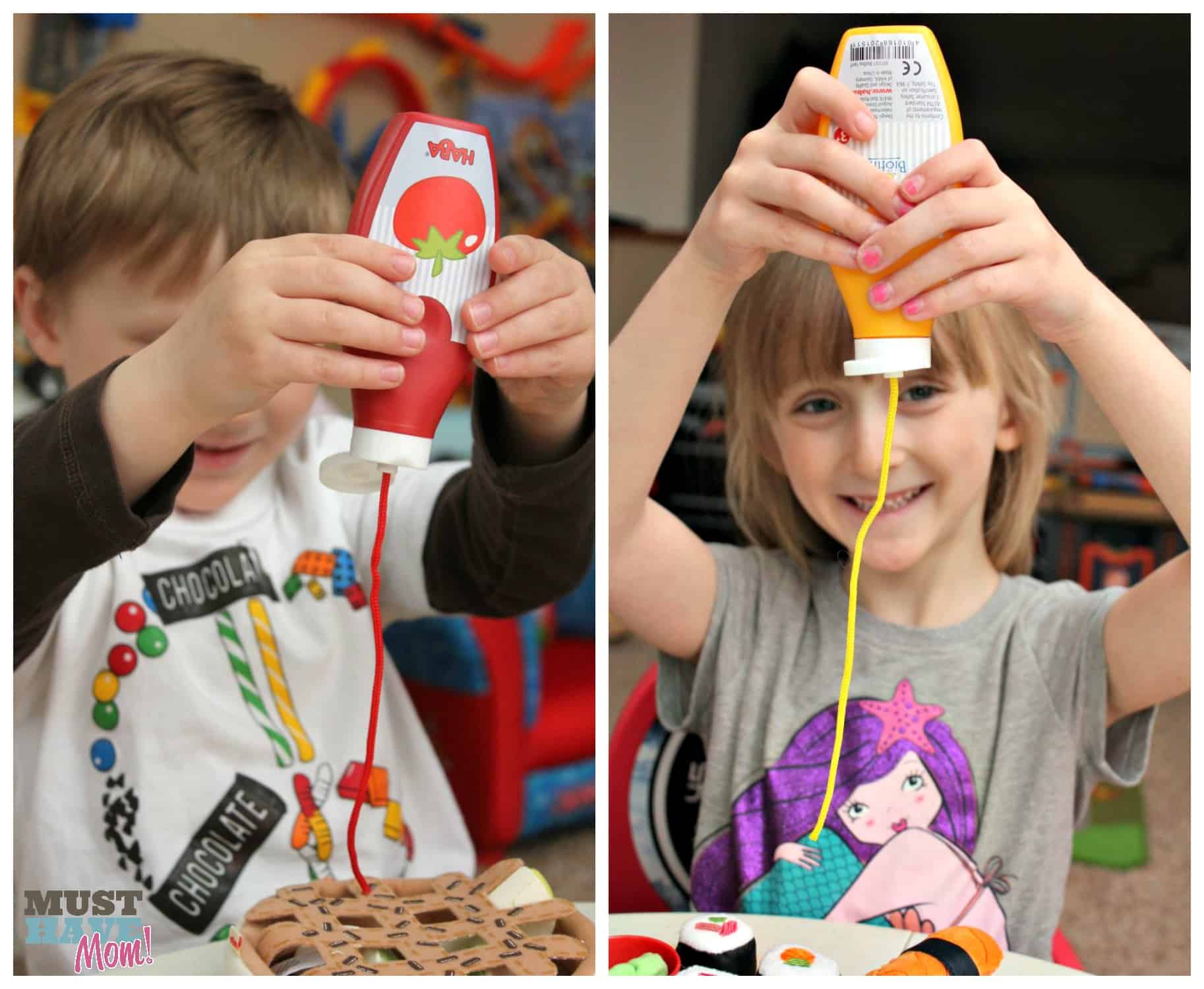 The Ketchup and Mustard bottles are fun too! They look like you are squeezing out ketchup and mustard. The kids think this is way cool!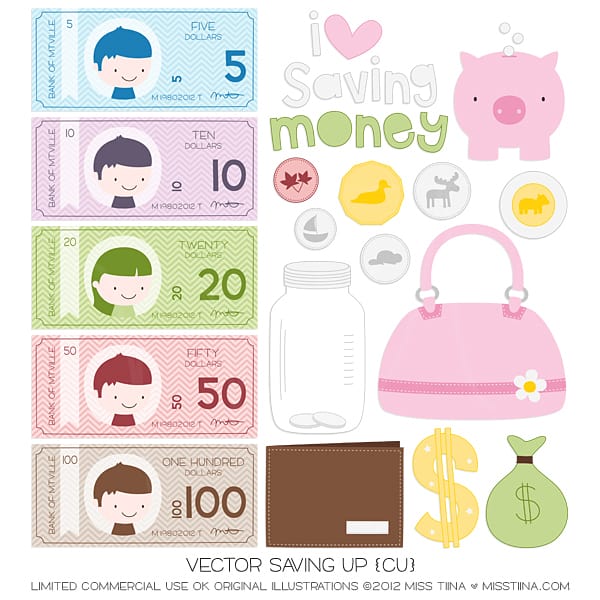 Print your own play money to use in your restaurant with this free play money printable!
4.) Set up a lemonade stand! After a long Winter everyone wants to get outdoors. Help your kids set up a lemonade stand and turn it into an opportunity to learn the importance of giving. Let them pick a charity to donate the proceeds to.
5.) Plant seeds for the garden! We start our seeds indoors before planting them in the garden since our frost danger doesn't pass until mid June. Including the kids in the planting process is not only fun for them but also aides in having them try new foods. Since they planted it and took care of it they are then more interested in eating it!
You can find the popsicle molds, jungle snake cake mold and fun pretend play food on HABA's site. We love their quality toys and how well they last through all our play time! I hope you are inspired to do some of these fun Spring activities with your kids!