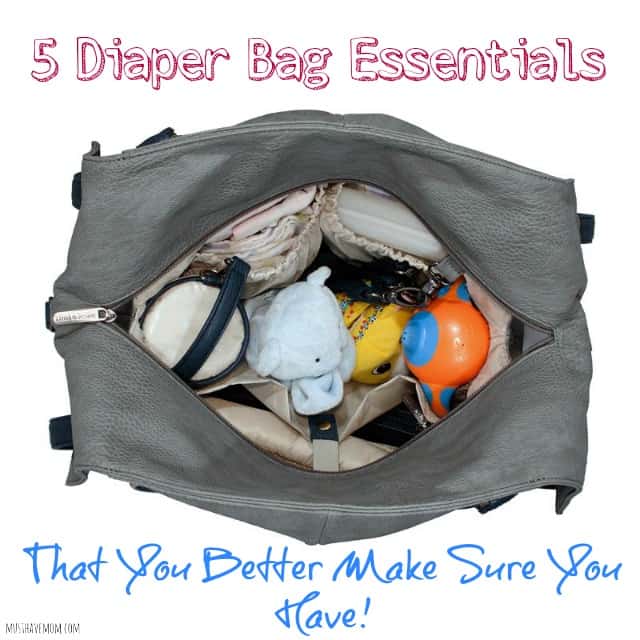 When it comes to babies, let's face it, they have a lot of STUFF! Traveling light and baby don't belong in the same sentence. So what do you REALLY need to make sure you have when you leave home and what can you do without? As a mom to four kids I can almost guarantee that at one time or another I've been caught without the essentials. I always kick myself for knowing better and putting myself in an unnecessary predicament. Here are 5 must have diaper bag essentials that you better make sure you don't leave home without!
The very obvious (and still often forgotten) diapers and wipes! Sure, the name diaper bag in itself should remind you to grab diapers and stock it up but it's easy to glance in and see a couple diapers and assume you are good to go. Thirty minutes later you find yourself having gone through the three diapers you brought and now contemplating letting your baby sit in that dirty diaper a little longer so you can finish up your errands. Don't be caught in this dilemma. Take several more diapers than you think you'll need and make sure your wipes are full too!
This leads me to diaper cream. Now if you've forgotten extra diapers and your baby had to sit in their diaper longer than you wanted them to, then you'll need diaper rash cream. If your baby falls asleep in the car seat with a dirty diaper and you arrive at your destination only to find a diaper rash brewing you'll be able to head it off with diaper rash cream at the ready.
Don't forget to pack extra pacifiers if your baby uses them and/or security blankets/lovey toys. Always bring an extra! You never know when your baby will toss it over the side of the stroller never to be seen again and have an all out meltdown in the middle of a restaurant. Trust me. Been there.
Extra cloths. Not just for baby, but an extra shirt for you too! Do you enjoy smelling like baby spit up? You never know when they are going to make a mess of your shirt so always pack an extra so you have a fresh, clean smelling shirt to change into just in case. Make sure you also have 2 outfits for baby (or more if they like to spit up or blow out of their diapers!) including socks and a fresh onesie.
Breastfeeding supplies or formula and bottles. You'll need to make sure you bring more formula than you think you need just in case you get delayed while out and about! Bring bottled water to mix with the formula and extra bottles so you have enough clean bottles for the whole time you are gone. If you are nursing make sure you bring whatever you like to use when you nurse including a nursing cover, burp clothes, extra breast pads and nipple cream.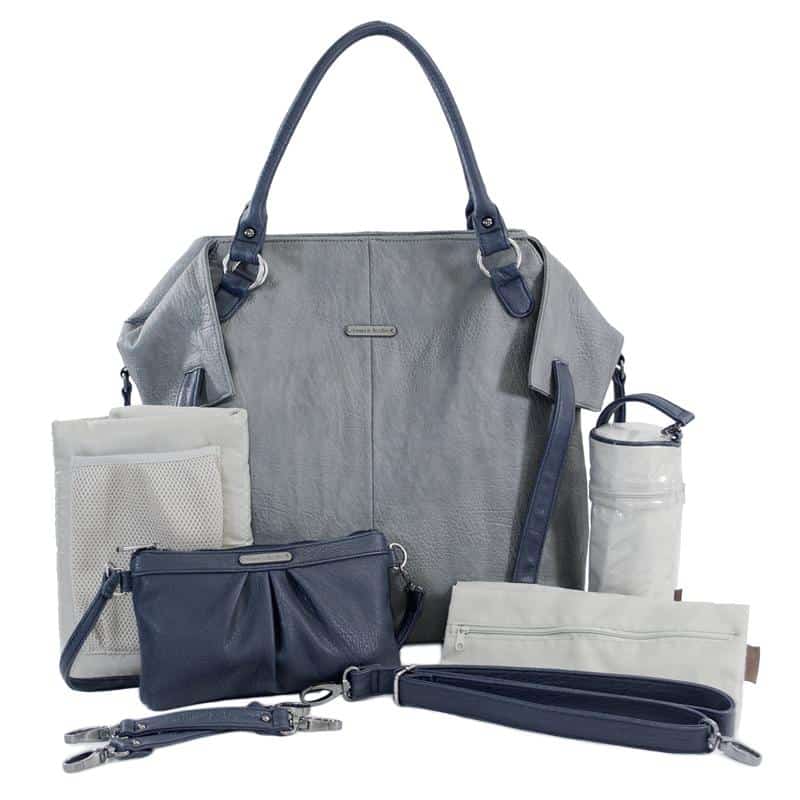 Now I'm going to go one step further and recommend that you not only ensure that you have all the must have diaper bag essentials packed IN your diaper bag, but that your diaper bag itself is organized and functional. You need to be able to find things in a snap because you are generally one handed, while holding baby in the other hand, and you usually need things quickly. My personal diaper bag is the timi and leslie Charlie diaper bag and I LOVE it. Not only does it not look like a diaper bag, but it's trendy too. I can use it without kids in tow and no one would know that it was in fact a diaper bag.
Charlie comes with many functional and fashionable accessories and features that really seal the deal:
A cross body, adjustable detachable strap so you can wear it hands free whenever you need to;
A specially designed changing pad with a front mesh pocket where you can store your diapers, wipes and creams when you need to make a quick diaper change trip;
A zippered sac to put away soiled clothes;
A stylish clutch that you can use as your purse (who wants to carry a purse and a bebe bag?) with interior credit card slots and an inside zipper pocket;
An insulated bottle tote to keep your baby's bottles warm or cool;
Matching stroller straps so you can hang your bebe bag from your stroller;
Water resistant, light colored lining so you can easily see everything in your bag;
Two exterior pockets;
Six interior organizational pockets;
Inside key fob – never lose your keys!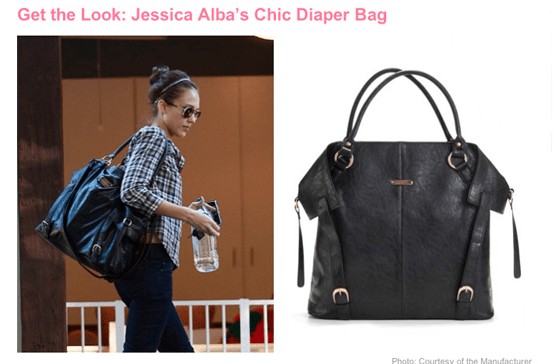 If all that weren't enough to sell you on my favorite diaper bag ever, then take a look at the celeb following timi and leslie have. These bags are stylish and totally within reach to you and I.
Want one for yourself? You can find them on timi and leslie! Want to win one? Enter below!
One reader will win YOUR CHOICE timi and leslie diaper bag!!!!
Come on now tell me which timi and leslie bag is YOUR favorite style?