Lately Danika and Aiden have been really getting into board games. Usually that means a round of game play conducted by me instructing them on how to play and what move comes next. I went on the hunt for the best games for 3-5 year olds. I wanted games that, once taught to them, could be played without me instructing them. Don't get me wrong, I love a good game day and enjoy playing together, but I do not have time to sit and play games All. Day. Long. like they would like me to. I needed something that would allow them to enjoy the fun of the game even when I couldn't sit and play and instruct them along. I am a HABA fanatic so I naturally looked to them to deliver what I needed. They didn't disappoint with the following three games that earned this Mom's seal of approval!
The first game also happens to be my favorite. The HABA Sleepy Princess and the Pea Game packs big fun for 3-5 years olds! They need to roll the dice and move the princess around the wheel. They either get to add a piece to the bed or take one away as they work together to try and win the game. I love that neither child wins. They either both win or both lose (if the bed topples over). There are different variations to play so you can tailor it to your child's abilities too.
Danika and Aiden quickly grasped the concept and game play and were able to easily manage this game all on their own. They had a lot of fun building the bed and trying to make sure they stacked it well so it didn't topple over!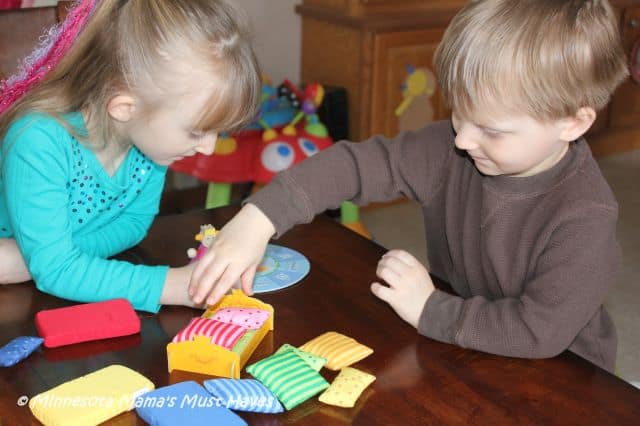 Next up is the HABA Princess Memory Game. Every child loves a great game of memory and this one is no exception. The pieces are adorable and I love the cute crown tin it comes in. Flip the cards and try to find a match. The player with the most matches wins!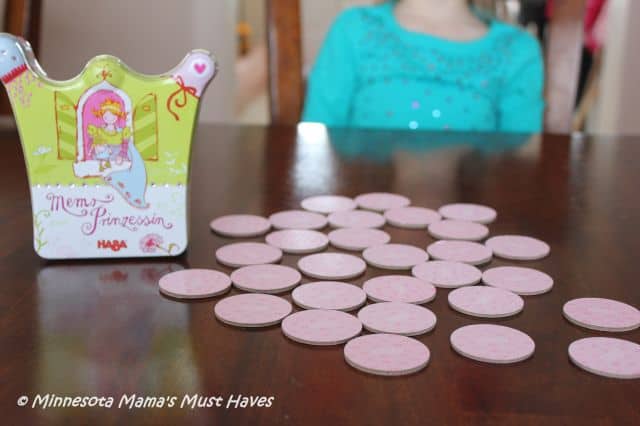 The kids had fun searching for matches as they tried to win! This is a great Birthday gift idea for every little girl!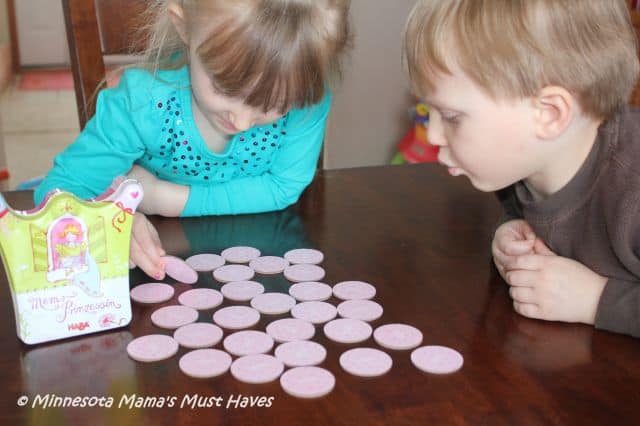 Danika loved the Princess Magic Fairy Game! This one was a little harder for Aiden (3 years old) but he did catch on and was able to play with her. Attracted by the fairy glitter, the mischievous goblin Knick Knack sneaks around and secretly steals the magic pictures. Now all the players have to concentrate and keep their eyes wide open to win the competition against the mischievous goblin.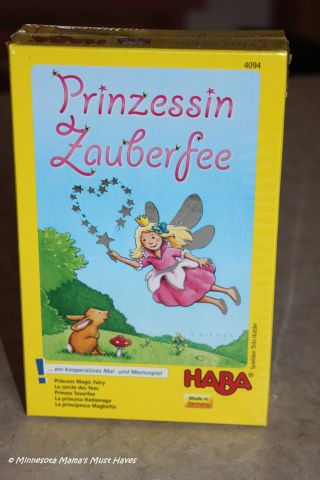 Use the fairy wand to either draw the picture in the air or on the other player's back. They need to guess which picture you are drawing. My sister and I used to draw pictures on each other's back all the time growing up. It's so fun to see a game that includes this!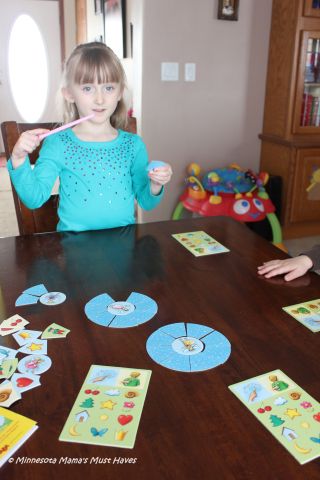 Playing this game with the kids brought back some fond memories for me. I have never seen a game that incorporates drawing pictures on each other's back to guess before and I love it!
All of these fantastic games for kids 3-5 years old are available from HABA. They are reasonably priced and made to last. Your kids will have hours of fun with these and the games are so much fun you just may want to join them 🙂
Follow HABA on Twitter and Facebook for all the latest news!