One thing that was hard for me to learn as a child was how to ride a bike. I was ridiculously old when I finally learned how to ride it and conquered my fear of falling. One thing I wish I had as a child was the Balance Bike from Prince Lionheart. A critical skill to learning how to ride a bike is to learn to balance. The balance bike teaches your child how to balance before they move up to a pedal bike and master balancing and pedaling at the same time. Why send them off with a push and hope they learn to balance before they fall?! Teach them the skill of balancing before they get sent off into the bushes like I did.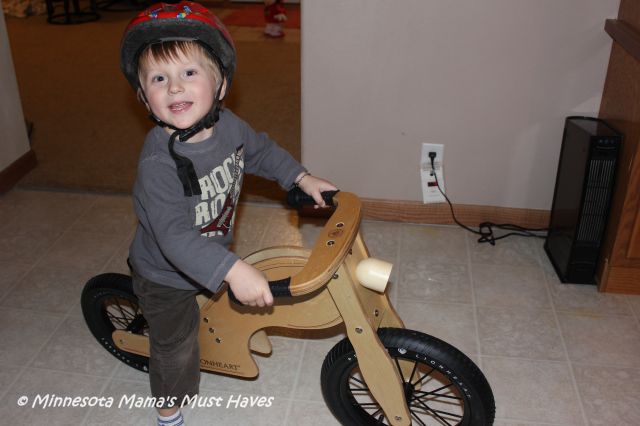 Aiden is 3 years old and this Prince Lionheart Chop Balance Bike is just perfect for him! He LOVES it! You can just watch as your child's sense of independence and self-confidence become apparent as they learn to balance and steer at their own pace: first walking, then gliding! It's an awesome transformation to watch their confidence grow!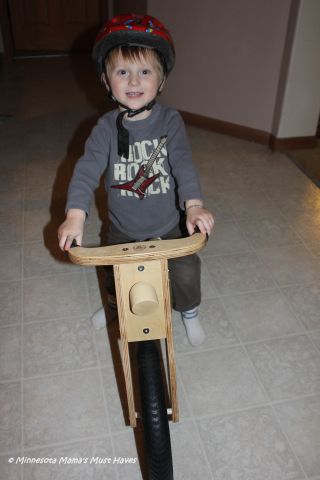 The Chop Balance Bike is for kids ages 2-5 years and has a height adjustable, padded seat (14.8in – 17in). It's made with 100% birch frame from an FSC certified forest and has solid rubber handgrips. It's a very well made bike and it's quite impressive. It screams quality!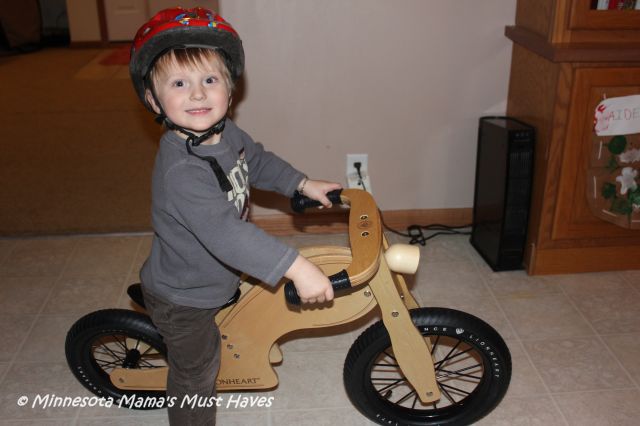 We often find Aiden's legs are too short for him to reach pedals and even on his trike he has a hard time reaching the pedals. Giving him the ability to learn to balance and glide on his bike before mastering pedaling is great.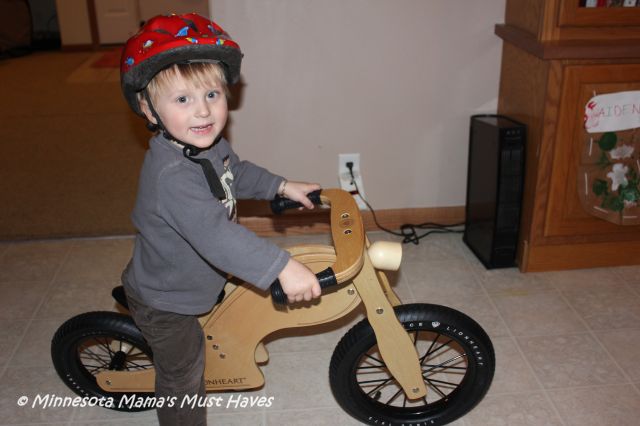 You can buy the Prince Lionheart Chop Bike on Prince Lionheart's site for $110.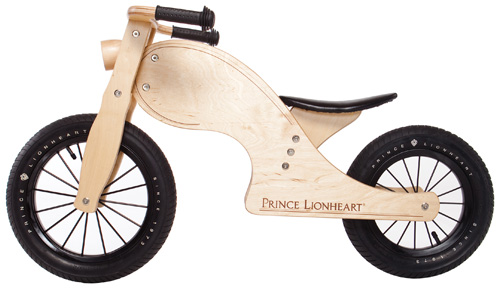 They also have a super cute girl version, the Whirl Balance Scooter.