100+ Non Candy Easter Basket Ideas
This Easter, avoid all the sweets (and the cavities!) by filling your kiddos basket with non candy items instead! I love when the Easter bunny is a little more practical and gives the kids things they need and want instead of more sugar! Here are 100+ non candy Easter basket ideas to inspire you!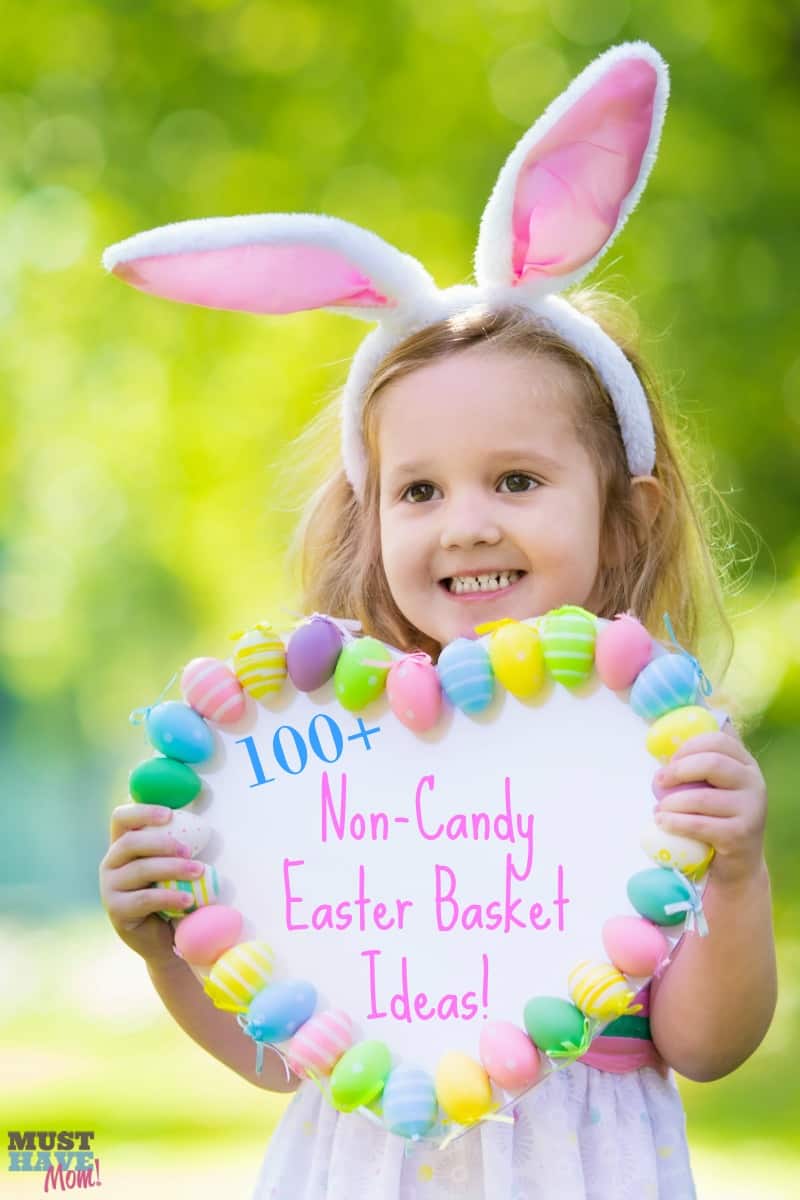 It seems like we have such an influx of candy for each holiday. I just finished going through the kids Valentine's Day candy and now it's time for another huge batch of candy to hit our house with Easter!
1.) Bath Foam
2.) Toothbrushes
3.) Socks
4.) Bath Crayons
5.) Bath Fizzies
6.) Hot Wheels or Matchbox Cars
7.) Pens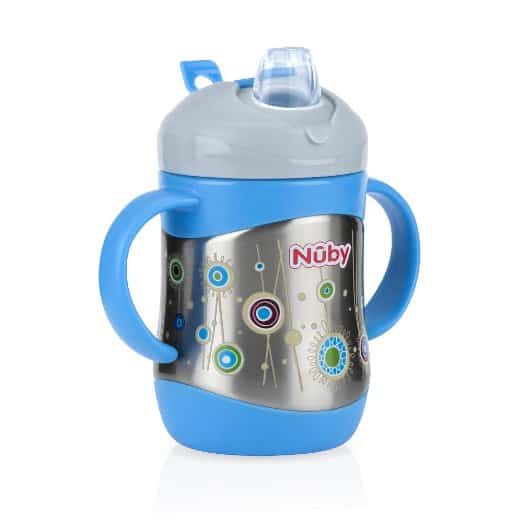 8.)
Nuby Stainless Steel Sippy Cup
9.) Pencils/Pencil Sharpener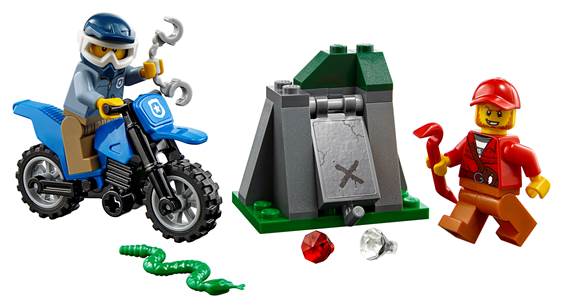 11.) Bouncy Balls
12.) Coloring Books
13.) Markers
14.) Juice Box Holder

15.)
Character Bottles of Juice
16.) Glow Sticks
17.) Baby Puffs
18.) Teethers
19.) Hair Ties/Bows
20.) Easter silverware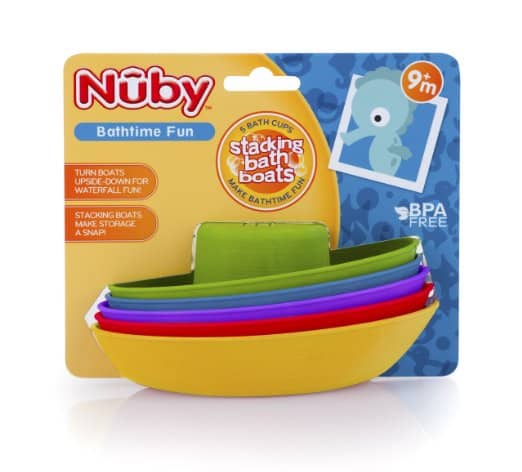 21.)
Stackable Bath Boats
22.) Sand toys
23.) lip balm
24.) Playmobil figurine
25.) fun erasers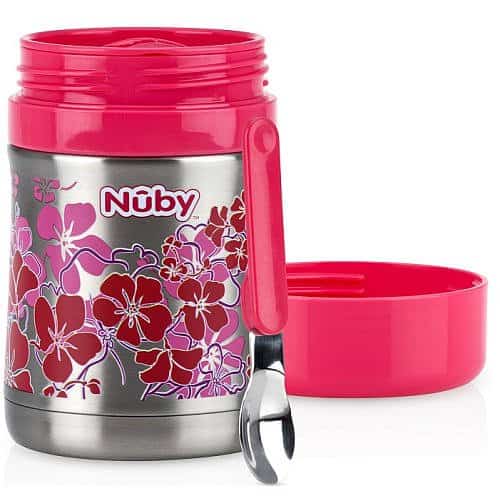 26.)
Insulated Stainless Steel Food Jar
27.) Stickers
28.) Tattoos
29.) bracelets
30.) lock and key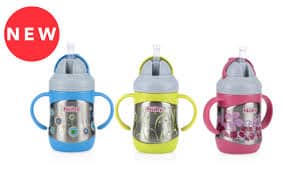 31.)
Flip-It Sippy Cup
32.) Banana Teether
33.) Bibs
34.) Small notepads
35.) Umbrella
36.) Gardening tools such as hand shovels
37.) Plant seeds and tiny pot
38.) T-shirt
39.) Craft kits
40.) Handheld, battery operated fan
41.) Bunny ear headband
42.) Bubbles
43.) Jump rope
44.) Sidewalk chalk
46.) Kool-Aid Play Dough
47.) Fruit Snacks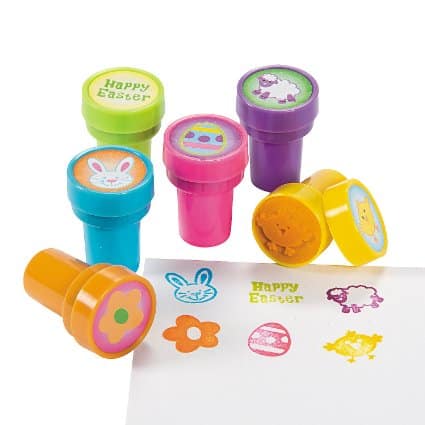 48.)
Easter Stampers
49.) Small stuffed animals
50.) Finger Puppet Kit
51.) Rubber duckies
52.) Mini dart gun
53.) Mini water gun
54.) Baseball
55.) Flip flops
56.) swimsuit
57.) Beach towel
58.) Nail polish
59.) Earrings
60.) Nail File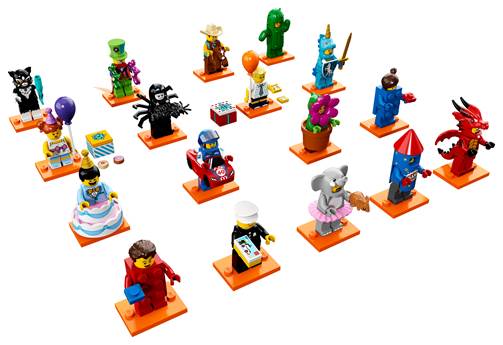 61.)  Lego mini figures party series – This year marks the 40th anniversary of the first-ever LEGO Minifigure. The LEGO Police Officer, included in the front row of the image below, was the first Minifigure ever produced by the LEGO Group in 1978. ($3.99 each)
62.) Card games (old maid, go fish, etc)
63.) Shopkins
64.) Puzzle
65.) Slinky
66.) Scissor Skills Activity Pad
67.) Pick-Up Sticks Game
68.) Sticky Hands
69.) Sesame Street Bath Squirters
70.) Boomerang
71.) suncatcher kit
72.) Musical instruments like maracas or tambourines
73.) Books (we like Happy Easter, Mouse! (If You Give…)
)
74.) Movies
75.) Silly String
76.) Slap bracelets
77.) Army men
78.) Barbie Accessories
79.) Blocks
80.) Sunglasses
81.) Balloons
82.) Children's Bible
83.) Watercolor paints
84.) Travel Etch A Sketch
85.) Small flashlight
86.) Frisbee
87.) Jacks and ball game set
88.) Kazoo or harmonica
89.) Lego Easter Bunny
90.) My Little Pony
91.) Hide N Squeak Eggs
92.) Punch balloon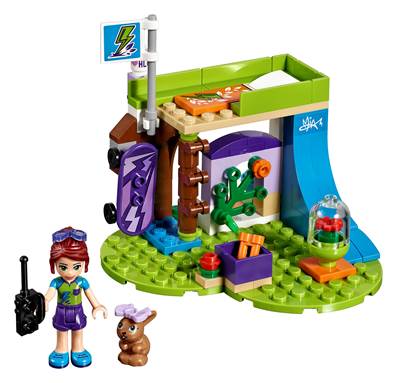 93.) Lego Friends Mia's Bedroom
94.) Safety scissors
95.) Sports cards (hockey, baseball, football, basketball)
96.) Character Band-Aids
97.) Yo-Y0
98.) Wind up chicks
99.) wind up chicks and bunnies
100.) Play money
101.) Easter mad libs
102.) Finger paint
Now I am certain my kids will still receive a ridiculous amount of candy from all the relatives but this year the Easter bunny plans on bringing far LESS candy! I think they'll be thrilled with any of these non candy Easter basket ideas in their baskets!